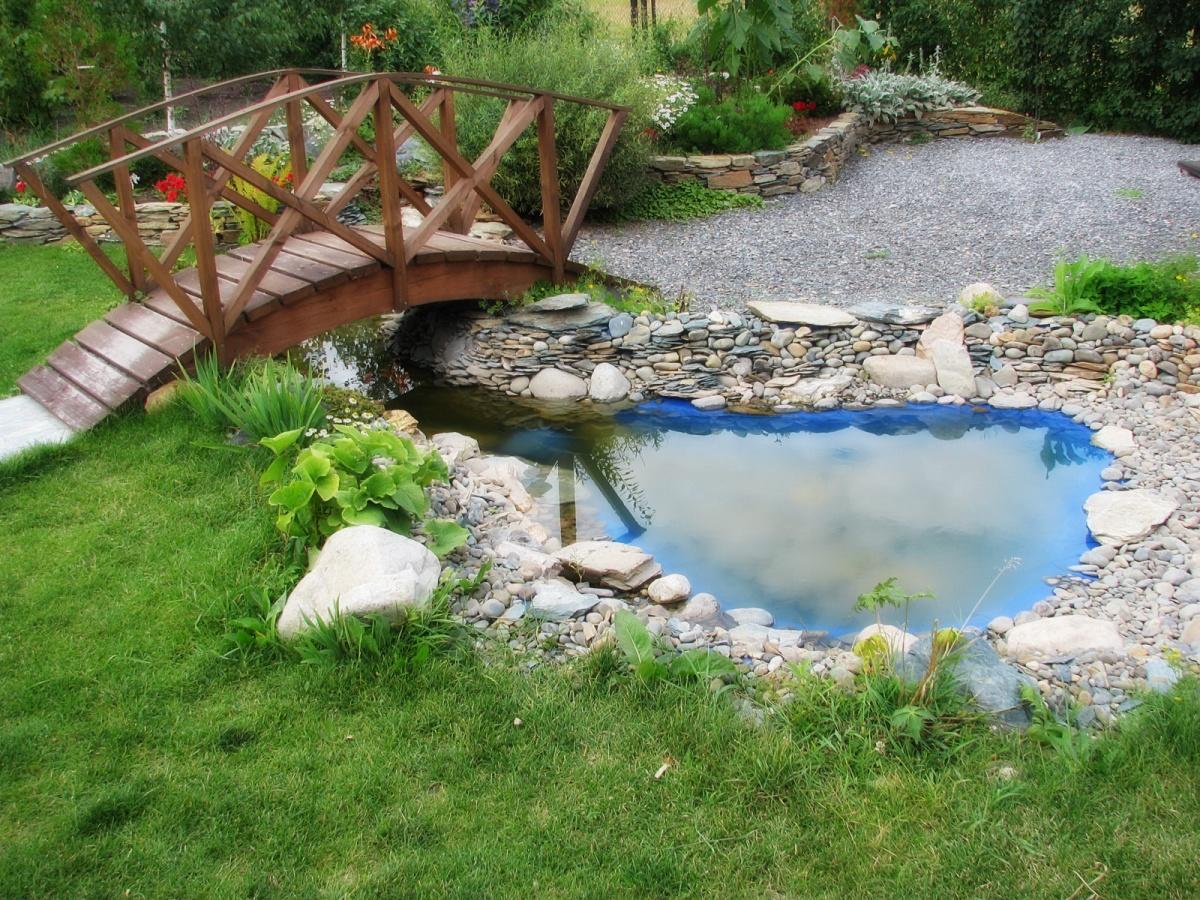 Every summer resident cherishes the dream of a beautiful garden plot. Where it is pleasant to walk on a soft carpet of green grass in the early morning, to smell the garden that has barely woken up, to admire your favorite flowers. But the path from dream to reality can be quite thorny. After all, creating a beautiful landscape design of a dacha plot with your own hands is a science that requires knowledge not only of the basics of land reclamation, construction, soil science, but also many other techniques that a novice vacationer is unlikely to know and even unfamiliar with many terms of gardening
Many gardeners learn the science of creating man-made beauty on their own, creating with their own hands sometimes such masterpieces of skill that they are simply amazed! And invite some experienced designers to design and develop any complex combinations. Whether you or a team of professionals will create beauty in your garden, the key is to determine how you envision the future of landscape design for a country plot. To do this, ask yourself a few simple questions and answers that will help you make your dream come true.
I have compiled a list of questions that every summer resident can ask themselves at the stage of thinking about gardening the garden, I hope they will be useful. Maybe you will significantly expand my list, or maybe some items are completely unacceptable to you, the main thing is to do it and write your questions carefully and answer them yourself. This will be the beginning of creating a beautiful landscape design for your suburban area.
So, the list itself:
1. Do you plan to stay permanently in the cottage or will you only come during the holiday season?
2. Do you need a summer garden? If "Yes", then think about what you will plant? The answer to this question depends on the location of the flower beds, because some plants like shade, others-the sun.
3. What kind of flowers do you like? If this is a basket plant, then you need to think in advance how (and where) you are going to mount hanging pots or baskets. Everyone has their own preferences, but before you plan your planting, check out the features of growing your favorite plants. This will depend on the location of the flower beds, the design of garden paths, rock gardens, etc.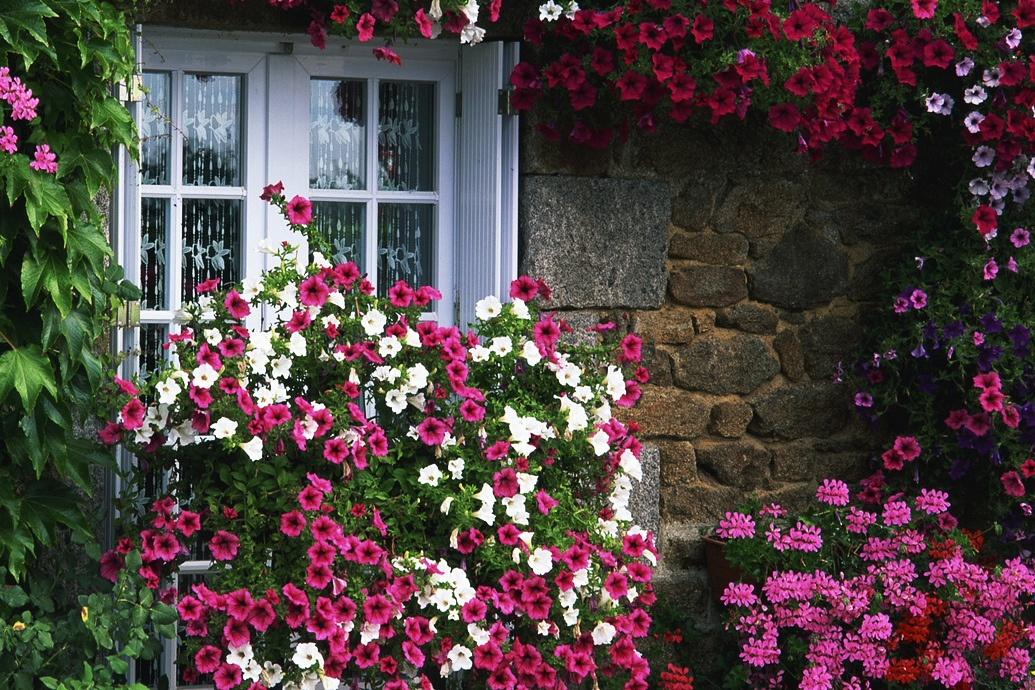 4. How many people will live / come to your country villa? Are there any children among them? And if so, what age? After all, many people have children, and creating a separate green area for games, sports or swimming will be very useful. For children, you can create a decorative mini-pool, build swings and slides, and for adults, equip a separate space for recreation: gazebos, a fireplace with a barbecue and low benches, etc.
5. Do you have a four-legged friend? After all, if you have a large breed of dog and you plan to live permanently in a country house, you need to take care to create a beautiful aviary that is in harmony with the surrounding landscape.
6. What fruit trees do you want to plant in the country? This issue should be approached with great responsibility. Because, alas, it happens that people grow cherries, apples or other plants, and as a result do not get a good harvest, and all because the plant varieties are not suitable for growing in this region. You must first find out if the climate of your area is suitable for planting various plants.
7. Do you need decorations that use water? If necessary, consider what it should be: combine a fountain and a pool or combine a stream and a cascade (if there is a natural water source nearby, of course). And if your site has problems with natural water, then it makes sense to make a " dry " stream or pond, beautifully decorated with stone flowers and a hanging bridge.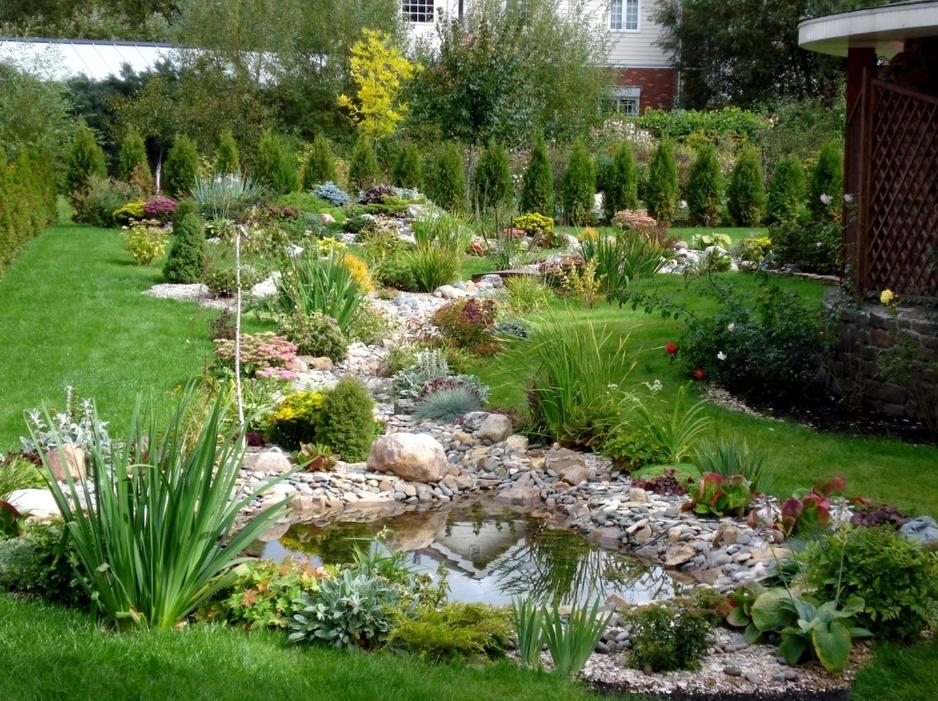 8. Are you going to make a fence? If so, where exactly is it planned? Maybe you want to disguise it with a boring part of the fence or decorate the walls of a country house? The answer to this question will depend on the preliminary installation of trellis, bersoam (frame over garden alleys), pergolas, arches and other structures. But if the plants for the hedge do not require support, consider interesting options for zoning your site with a green zone. Yes, in the end, you can just close off from harmful neighbors, for example))
9. Where and from what material (stone, wood, concrete, sand or a combination of them) do you plan to organize a garden path? How would you like to decorate it? Curbs made of unpretentious plants, natural stone with lighting, low shrubs, or in other ways?
10. Do you need a decorative lighting system? If so, what is it? Because there are a lot of options. These can be LED lights with different intensity modes. The street lights built into the decorative pillars are directed from the bottom up and emphasize the beauty of the massive fruit trees. But if you want to illuminate water bodies and wet places in the garden, then you need to take care of installing fiber-optic (luminous fiber) light sources.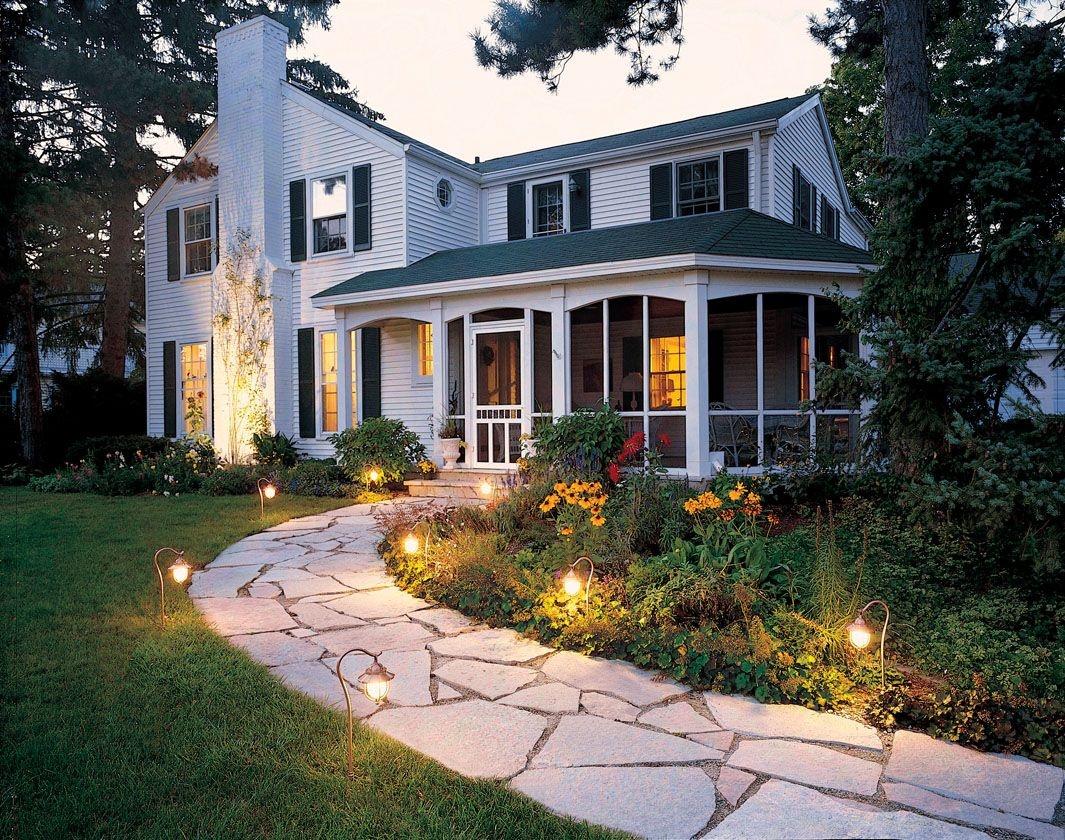 11. Do you have a place to park your car? And if you often invite guests, then the option of parking these cars is also worth considering.
12. What additional objects (buildings) do you want to include in the cottage? It can be a gazebo, an open or closed terrace, a sauna, swings, benches, tables and other structures that should fit seamlessly into the overall composition of the landscape design.
13. And finally-perhaps the most important thing for health. Remember, no need to suffer if you are allergic to any kind of plant?
Regardless of whether you will plant your garden or entrust it to a specialist, the answer to these simple questions will help you decide on the concept of landscape design of a suburban area.