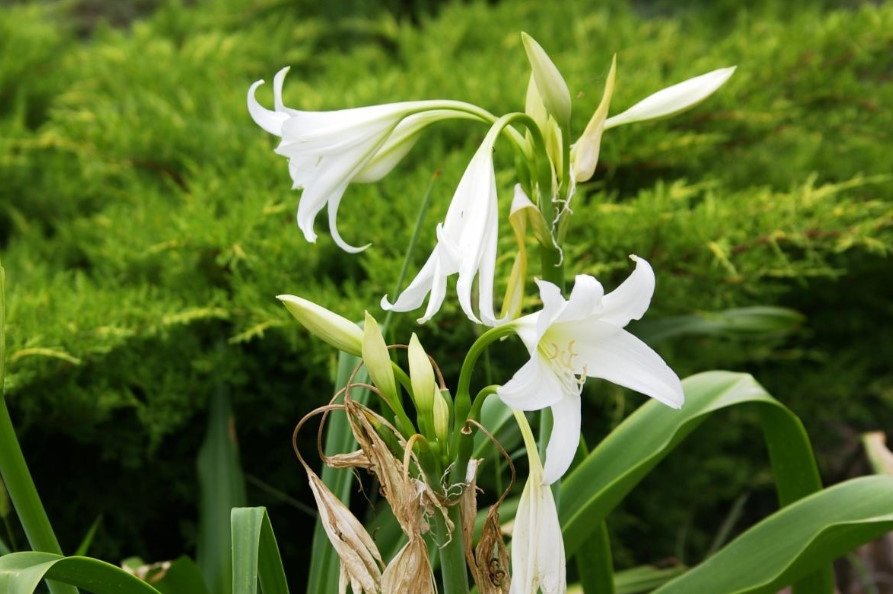 Today we are opening a series of articles on plant rarities, as well as species, forms, varieties, which are still not common in the suburban areas. Acquaintance with them start with bulbous and tuberous plants.
With the visual similarity of underground organs and linear leaves, they are all representatives of different families:
Amaryllidaceae;
Iridaceae;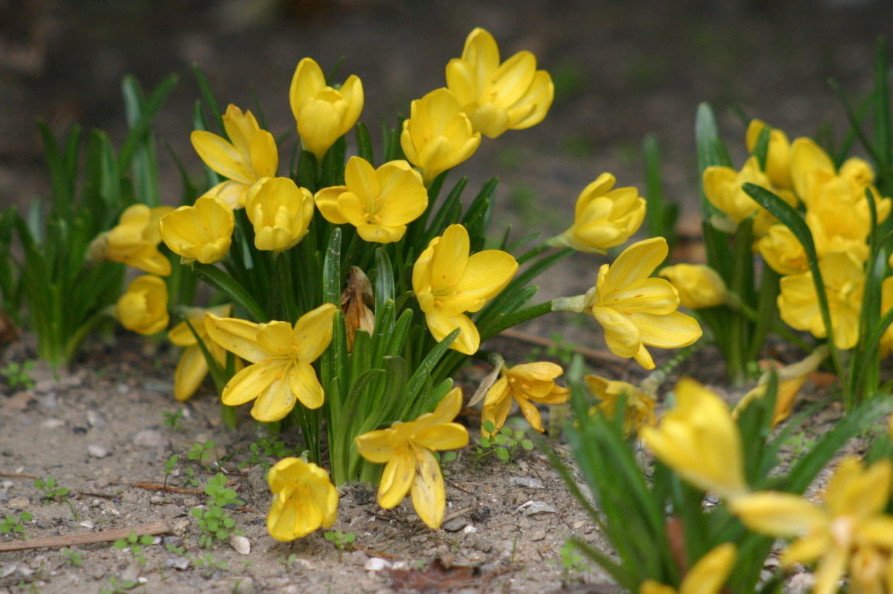 Hyacinthaceae;
Liliaceae;
Alliaceae;
Asphodelaceae;
Colchicaceae.
Today we will pay attention to rare perennial plants of the family Amaryllidaceae.
Amaryllis belladonna
A luxurious look for outdoor growing in the southern regions; the critical winter minimum -5°C.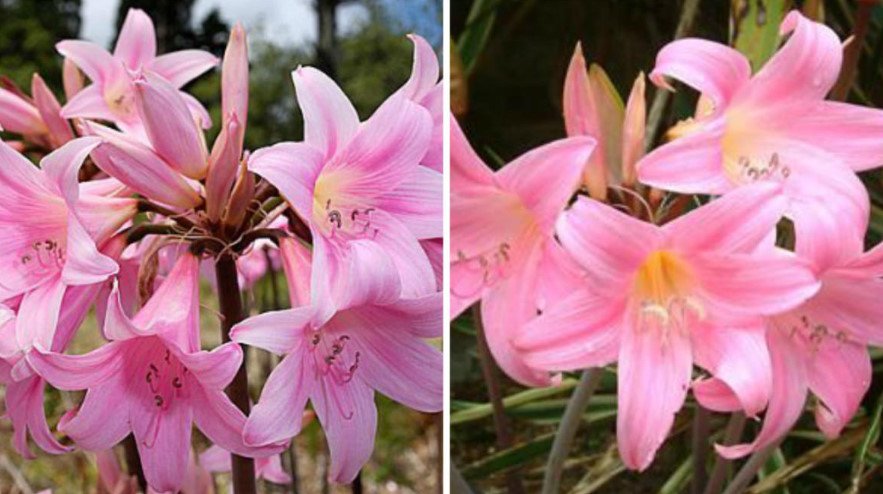 Amarellis belladonna is from South Africa. Height-60 cm, width-10 cm Leaves length 22-40 cm flowers funnel-shaped, pink, drooping; bloom in spring or summer.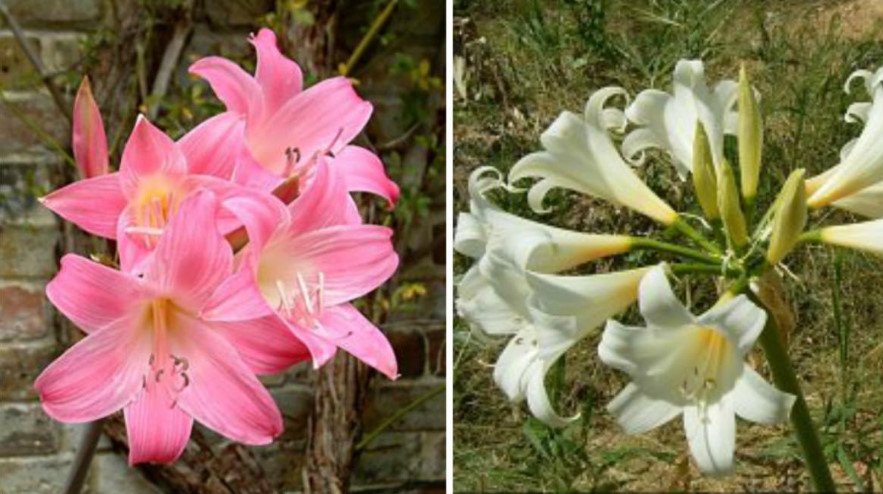 Decorative varieties:
'Barberton' – dark pink flowers;
'Cape Town' – dark pink-red flowers;
'Hathor' – white flowers;
'Johannesburg' -light pink flowers;
'Kimberley' -Carmine-pink flowers with white center.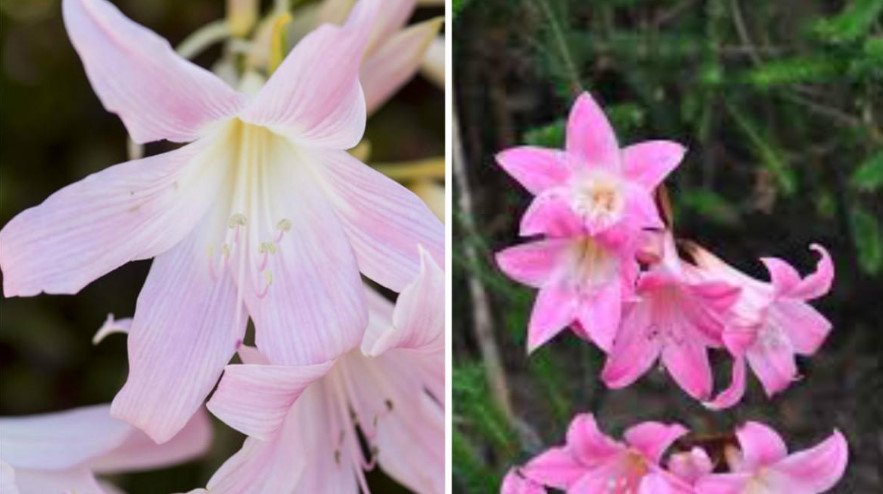 For Amaryllis pick open Sunny locations with well-drained fertile soils. In the winter shelter, with container landing-entered into the basement.
Habranthus robustus
This is a relative of Zephyranthes, from which it differs flowers at an angle to the peduncle.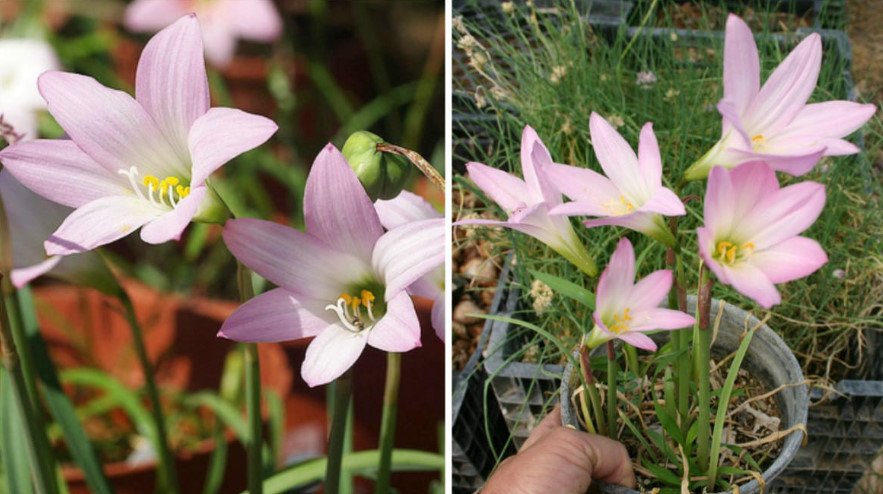 Habranthus robustus, syn. Zephyranthes robusta comes from Brazil. Height-20-30 cm, width – 5 cm Winter minimum-0°C. it is Better to grow in containers.
Hymenocallis x festalis
Exotic bulbous plant.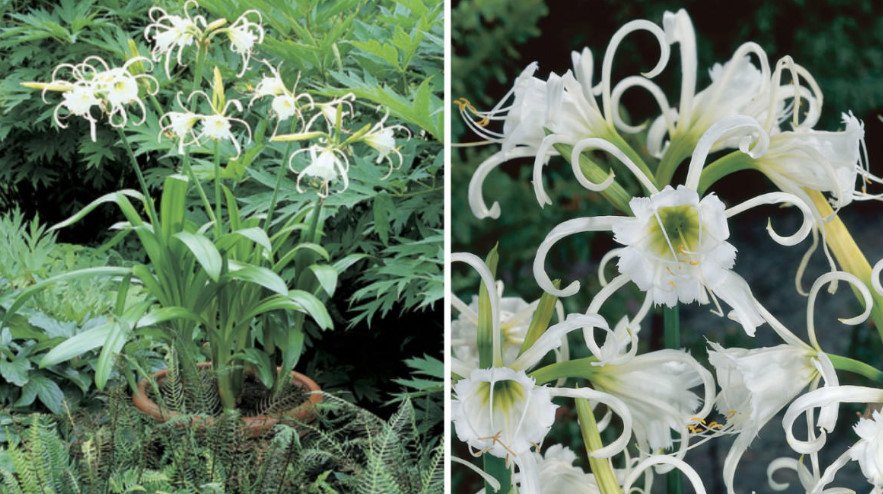 Hymenocallis x festalis is a hybrid of a height of 80 cm, width 30 cm, which grows in Sunny locations with loose, well-drained soil, rich in organic matter. In other regions it is better to grow in containers (critical winter minimum +15°C). Blooms since late spring.
Hippeastrum x hybridum
Can be grown with shelter in the open ground.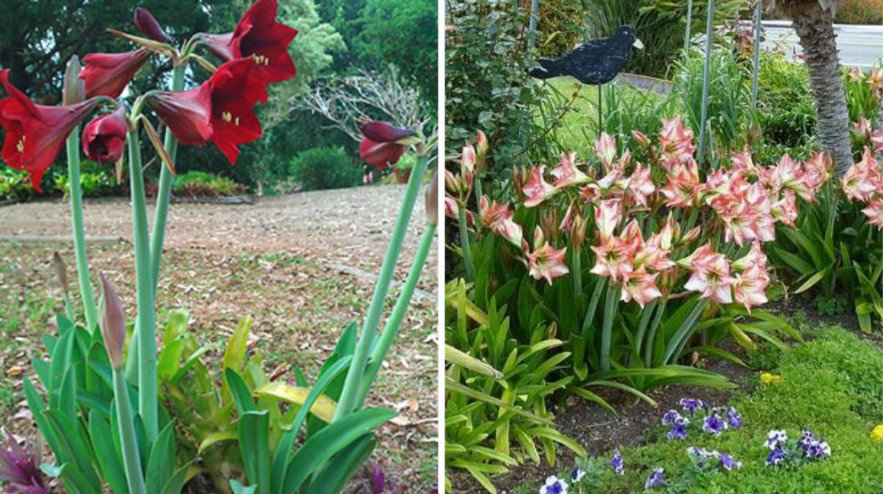 Hippeastrum x hybridum is dozens of varieties with a height of 30-50 cm and a width of 30 cm Large bulb forms a socket child, separating and growing up which get an excellent planting material.
More winter-hardy (winter minimum 0°C) H. x acramannii.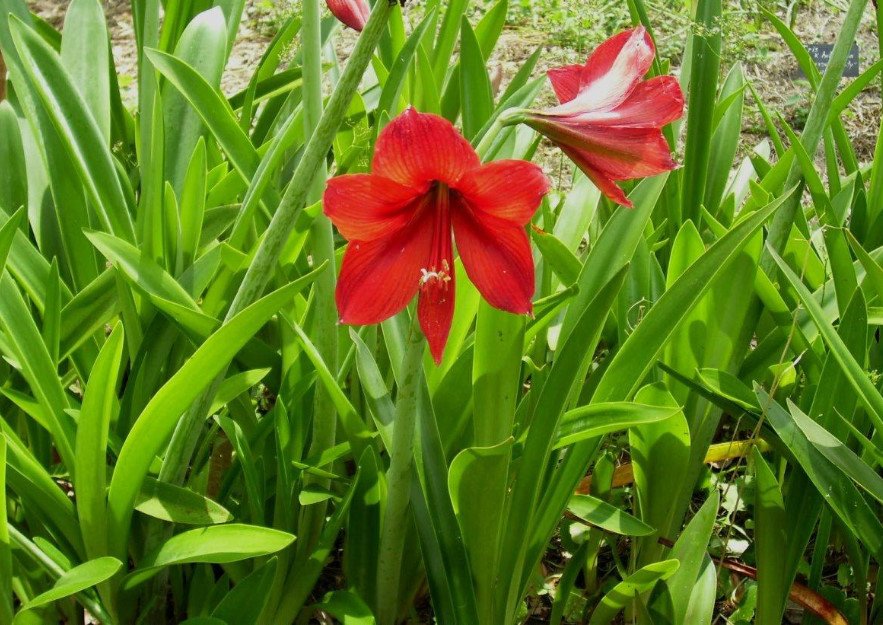 To soils Hippeastrum undemanding; for planting choose open Sunny places.
Zephyranthes candida
Under this name hides several species of bulbous plants with different colors of flowers. As" upstart " they are known by lovers of indoor floriculture, but in the open ground – it's a real rarity, blooming in late summer-early autumn.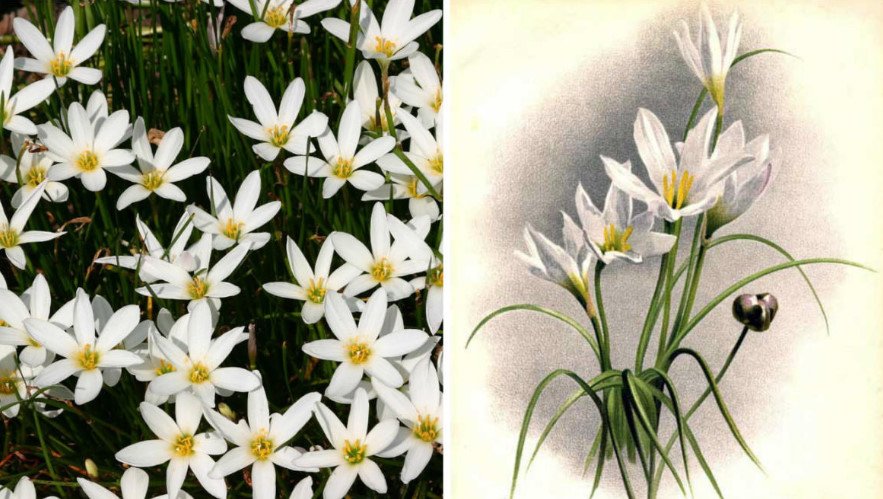 Zephyranthes candida comes from Argentina, Uruguay; height – 10-20 cm, width – 8 cm.Withstands -5°C, so in the southern regions it can not be covered, but in the rest grown in containers or well covered with humus, dry leaves.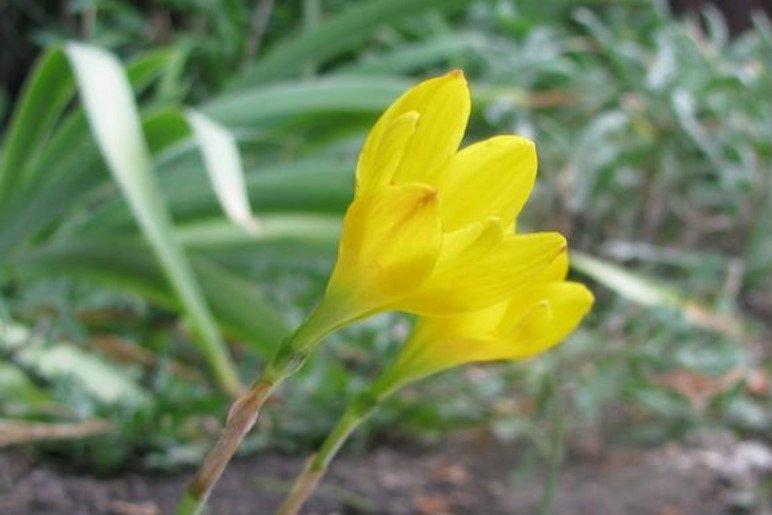 Z. grandiflora, syn. Z. carinata is native to Central America.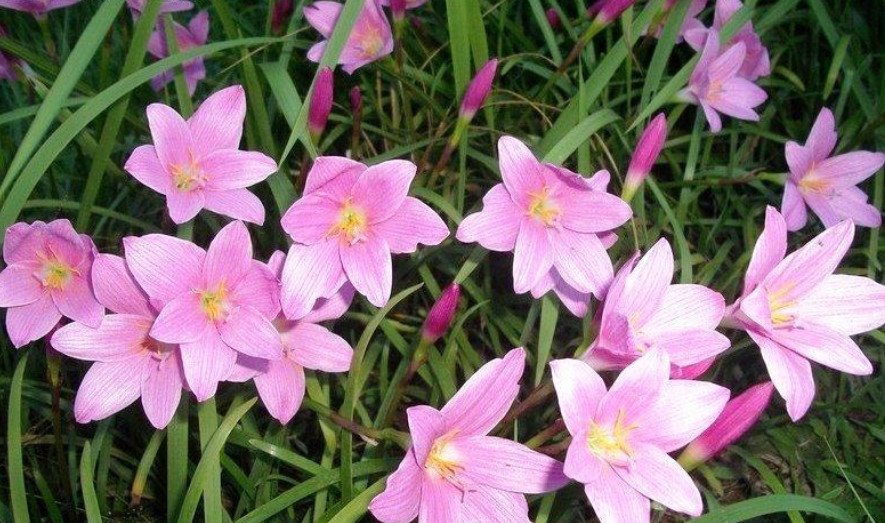 Height – 20-30 cm, width – 5 cm. Flowers are pink, with a length of 7 cm. It is thermophilic, so it is best grown in containers.
Ixiolirion tataricum
Charming cold handsome!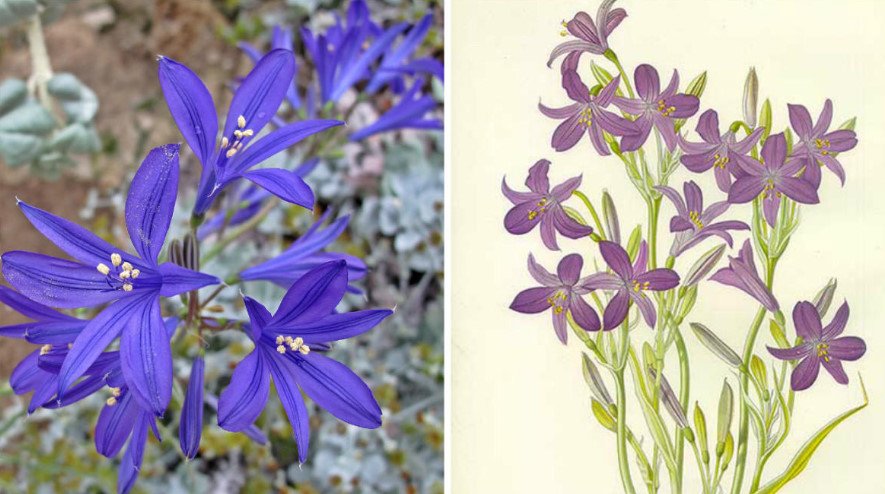 Ixiolirion tataricum, syn. I. montanum, I. pallasii comes from Central and South-West Asia. Height-24-40 cm, width-5 cm Bright blue flowers bloom in late spring-early summer. In the middle zone requires shelter (-15°C – ceiling overwintering). Propagated by daughter corms in autumn.
Crinum moorei
Several evergreen representatives with large bulbs.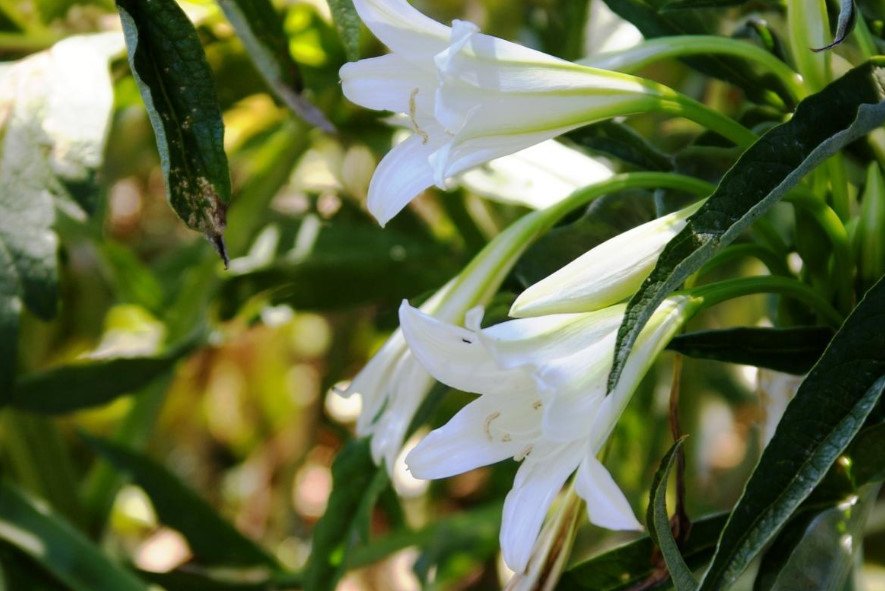 Crinum moorei-unpretentious, but thermophilic appearance: critical winter minimum 0°C. Height-90 cm, width-30 cm, white fragrant flowers 8 cm long; he comes from South Africa. To preserve the maximum decoration is necessary to remove the faded flowers in time.
Crinum x powellii more winter-hardy: shelter survive -15°C.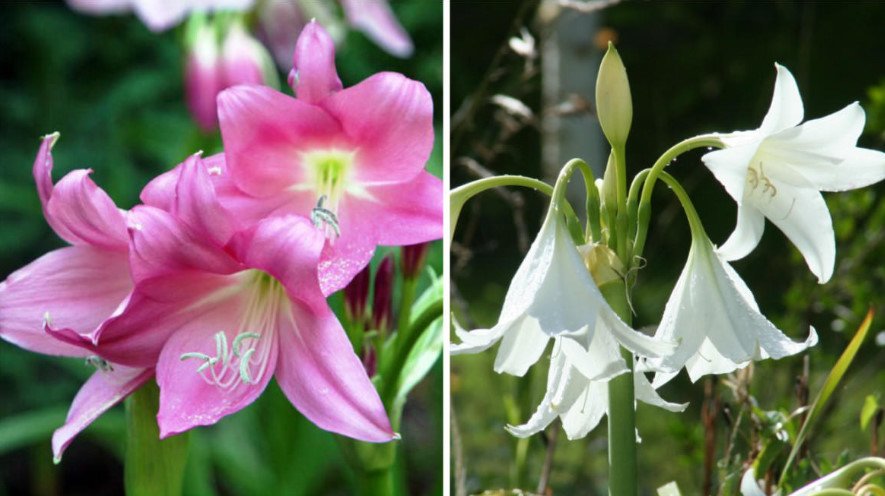 Height-1.5 m, width-30 cm; funnel-shaped pink fragrant flowers up to 10 cm. Decorative form 'Alba' (white flowers). Both types of containers can be grown in the country houses of the middle lane.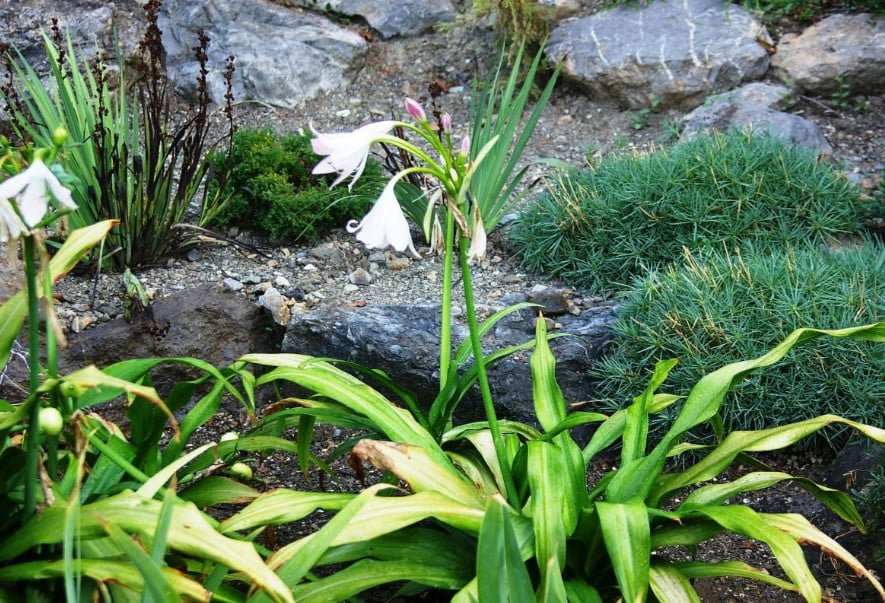 A big plus-a long flowering, which continues in the warm autumn.
Lycoris aurea
Exquisite bulbous plant comes from China, Japan. Winter minimum in the range of -5°C.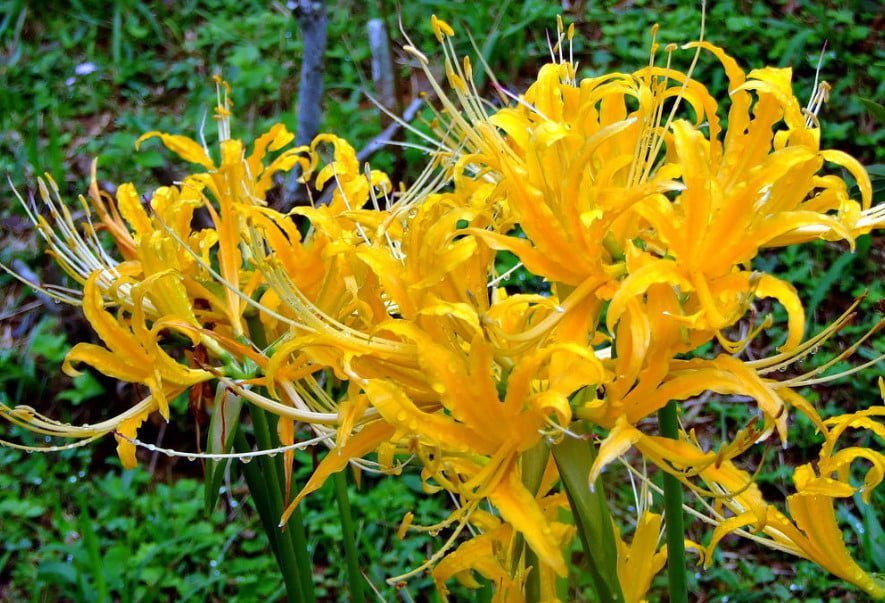 Lycoris aurea-up to 60 cm, width-20 cm tubular Flowers, bright yellow, 10 cm in diameter, collected 5-6, bloom from the end of spring – summer. Blooms in leafless condition; preferably an open Sunny place with well-drained fertile soils, waterlogging does not tolerate.
Nerine bowdenii
Unusually elegant autumn-flowering plants.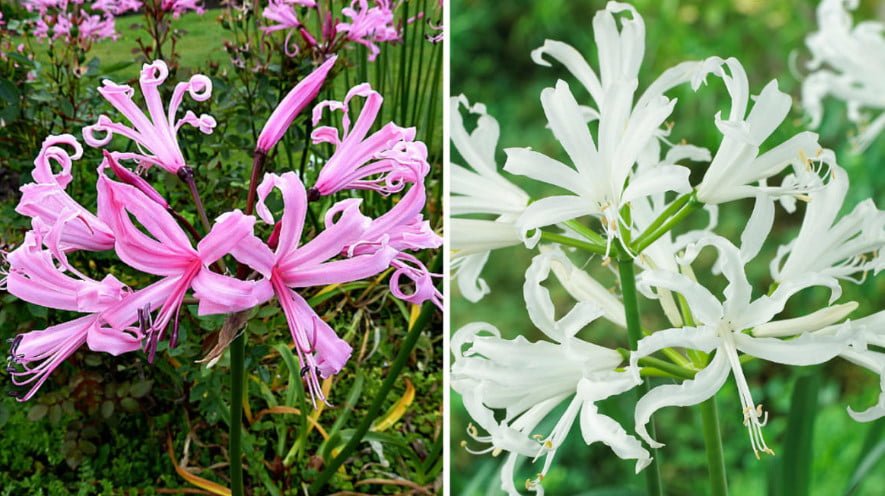 Nerine bowdenii comes from South Africa, but its winter minimum -15°C. Height-45 cm, width-8 cm pink Flowers, diameter 8 cm Decorative form f. alba (white flowers).
N. flexuosa – "countrywoman" previous view with the same settings and white floral form.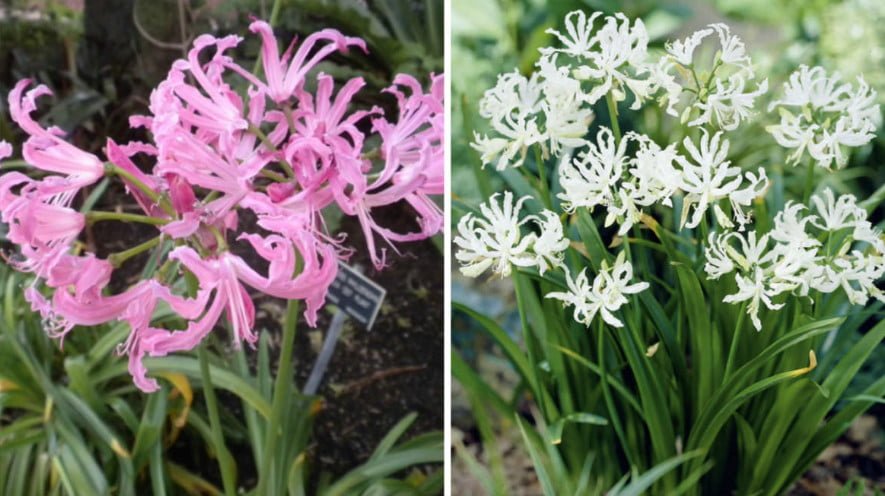 Nerini very interesting! In cool regions, they can be grown in containers. Waterlogging can not stand: bulbs rot.
Pancratium illyricum
Still rare "Lily-star" or"Lily-spider".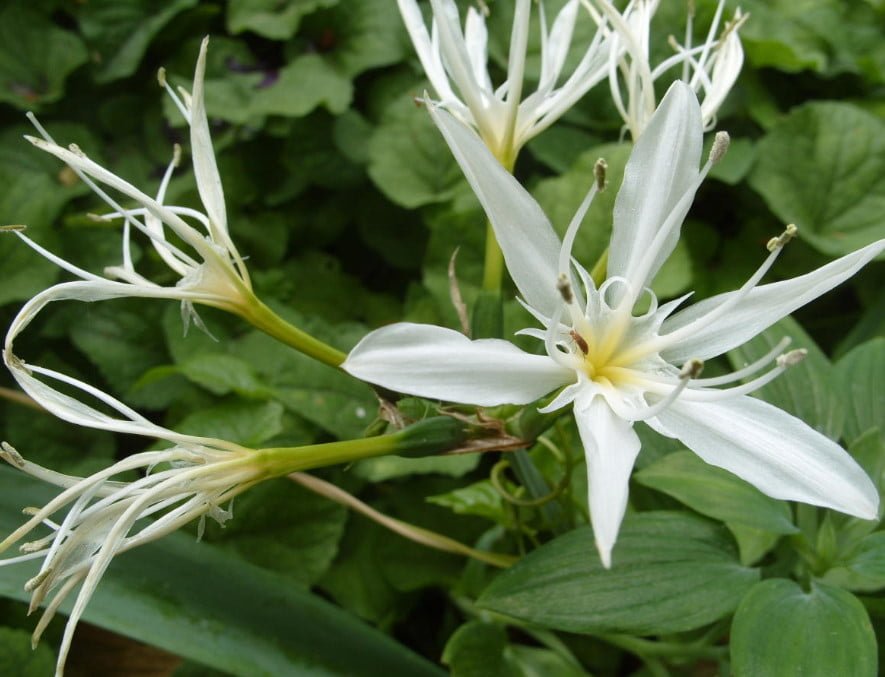 Pancratium illyricum is a native of Corsica, Sardinia. Height-40 cm, width-15 cm; white flowers up to 8 cm in diameter, fragrant, bloom in late spring-early summer; when flowering them removed. Winter minimum 0°C, so it can be recommended for fertile and loose soil and shelter. Responsive to feeding and watering. Child propagated bulbs.
Sternbergia lutea
In the South in October from the land of the unexpected appear this beautiful.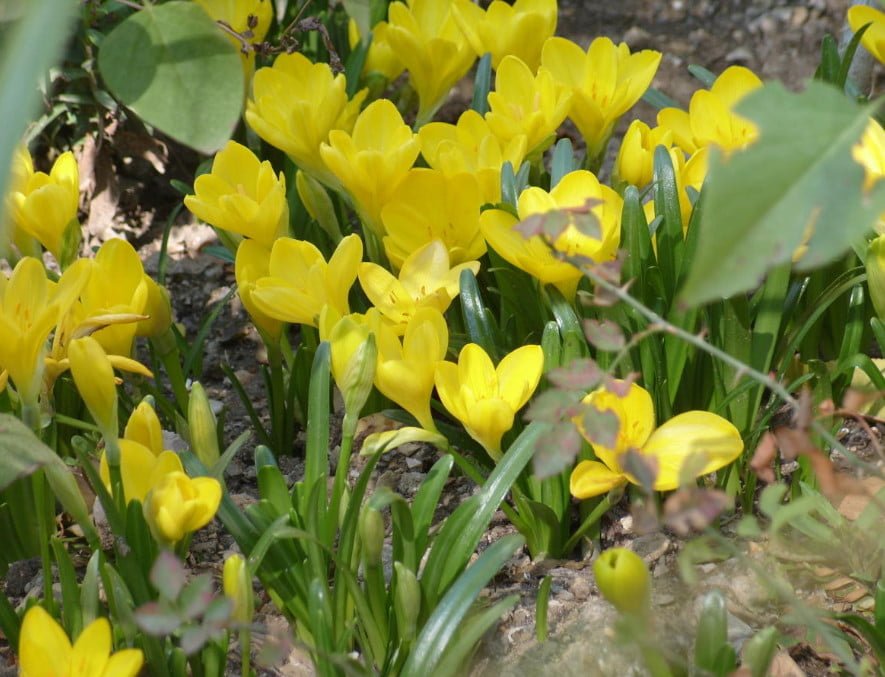 Sternbergia lutea grows naturally from Spain to Afghanistan. Height-15 cm, width-8 cm.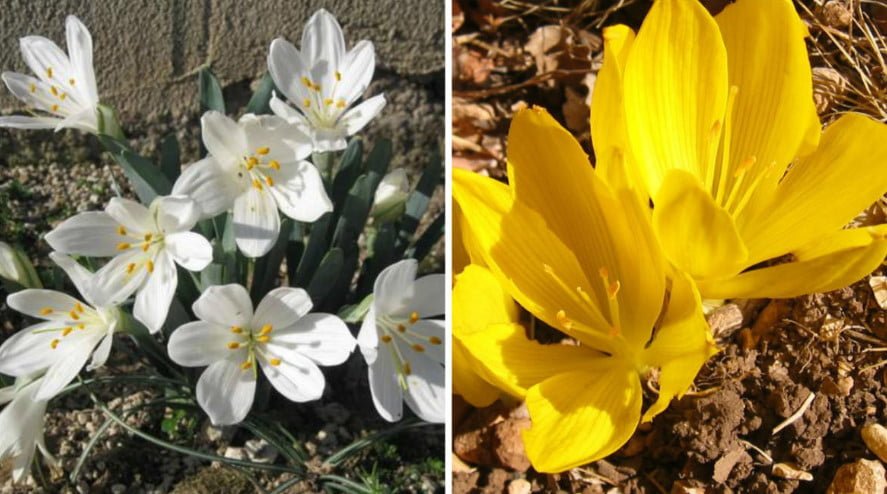 More rare Sternbergia candida-the only species with white flowers, S. clusiana and others.
And you liked amaryllidaceae rarity?