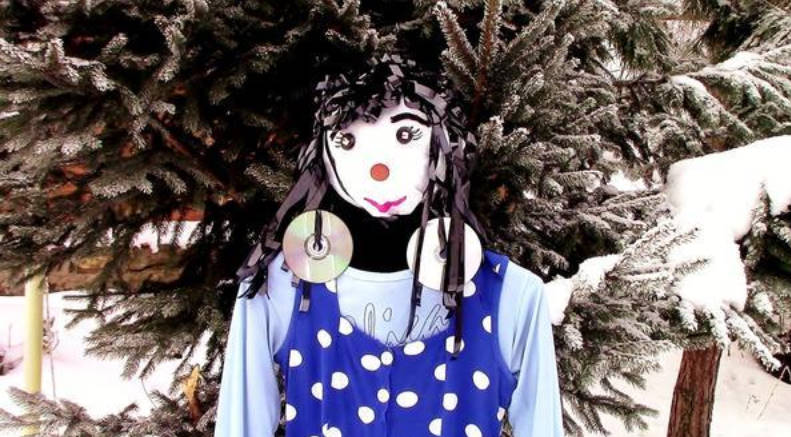 A new summer season is ahead, and we are all looking forward to it: we choose seeds, look at colorful landscape design magazines, plan planting and harvesting. And it is very sad if the berries, vegetables or fruits grown with such diligence are eaten or spoiled by uninvited guests.
A Scarecrow will help protect the landing – a constant and tireless guardian, standing guard day and night. We offer the preliminary production of the caretaker of the garden from improvised means.
We need to:
old clothes, preferably larger,
sugar bag,
gloves,
two buttons for the eyes, one for the nose, a piece of black elastic bands (ribbons) for the eyebrows, an unnecessary videotape and a couple of CDs,
sintepon for stuffing, suitable from old pillows,
old mop,
shovel handle.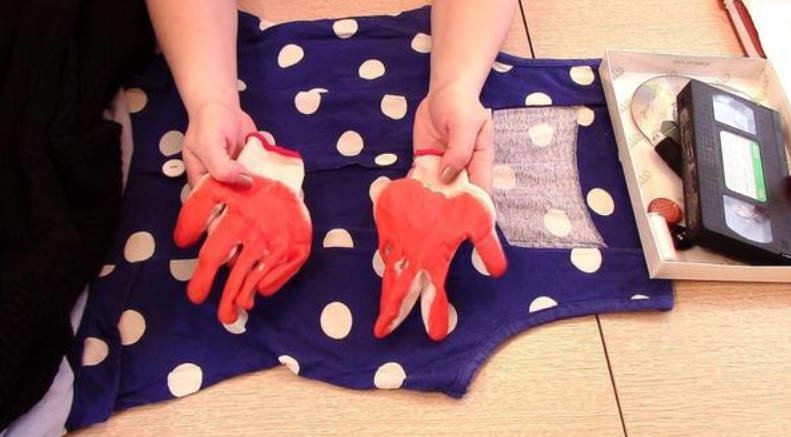 Materials for production of a Scarecrow
The top layer of clothing should preferably be blue, for example, like an old sundress in our case. Attach the shvarba to the handle of the shovel — this will be the basis, the skeleton of the Scarecrow.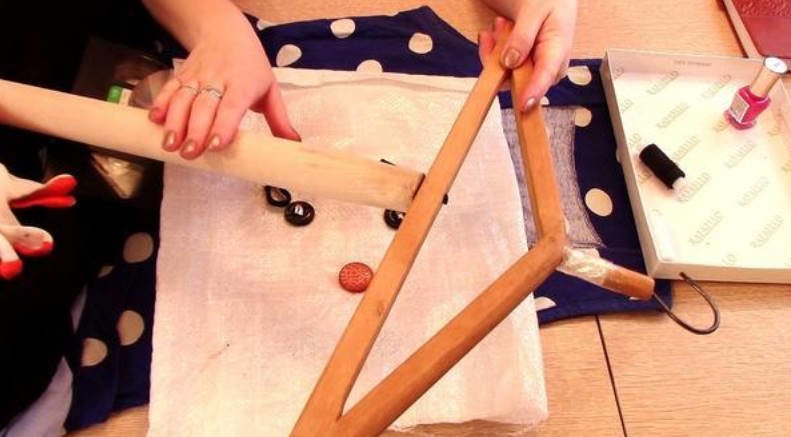 The frame of the Scarecrow
Let's decide first. To do this, wrap the corners of the sugar bag inside and sew it on top. We plan the location of the eyes, nose and sew buttons, then eyebrows.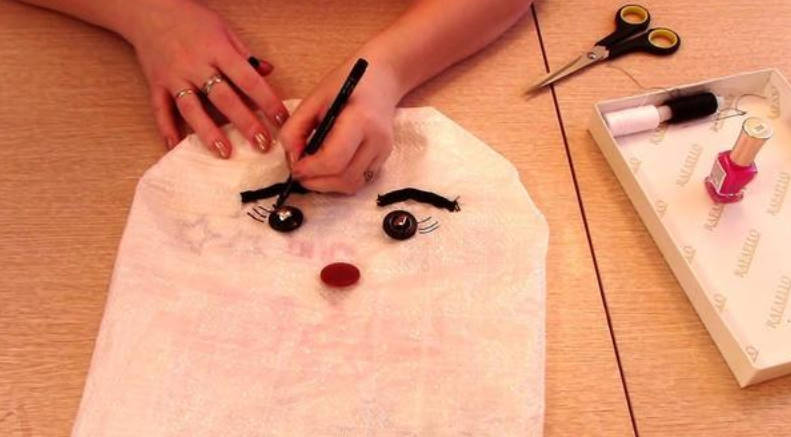 Make the Scarecrow's face
Then draw a smile with bright nail polish and fill the bag with synthetics or rags. The head is almost ready, only the hair is needed.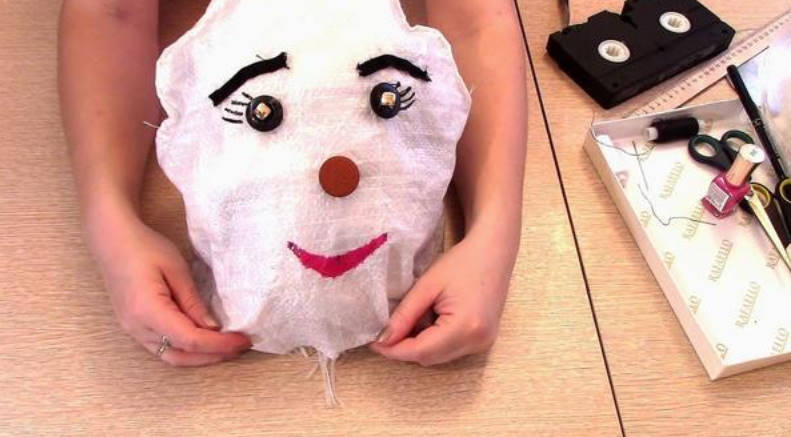 The head is almost ready
The hairstyle is made from magnetic tape from old videotapes. Measure a length of about 50 cm (1.6 ft). Often these tapes have a brake, and the tape is not removed. You will need to find this place and insert something suitable, for example, scissors.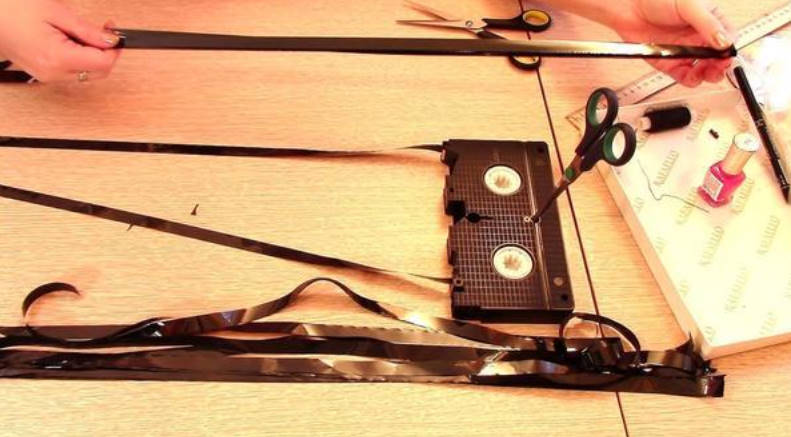 Do " hair"
Assemble the pieces into a bundle and tie with the same ribbon or twine so that one part is shorter than the other. The short part will be a forelock, the long part will go back.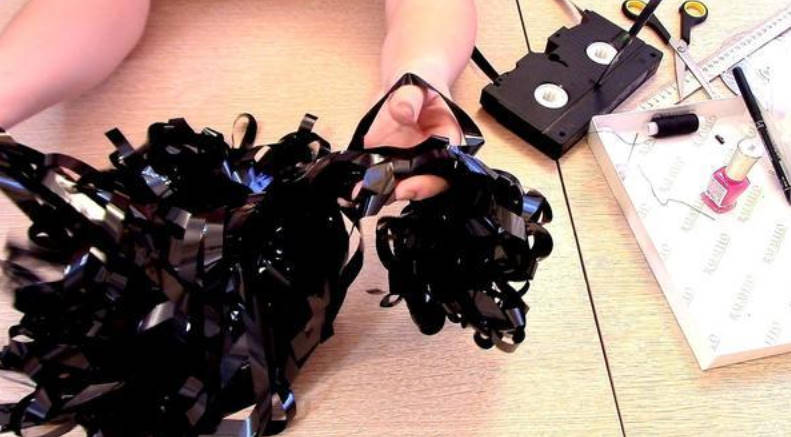 Collect hair in a bun
Use a stapler to attach the hair to the workpiece, which we have already done. The head is ready. Gloves are stuffed with remnants of rags or sintepon, sew them to the sleeves of clothing.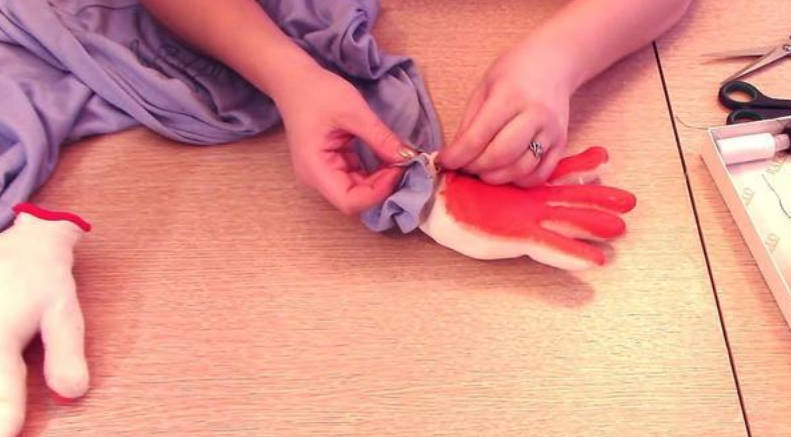 Sew gloves to the sleeves
Now you need to collect the Scarecrow. The selected old clothes are put on the frame layer by layer, then the head is put on the hanger hook and fixed.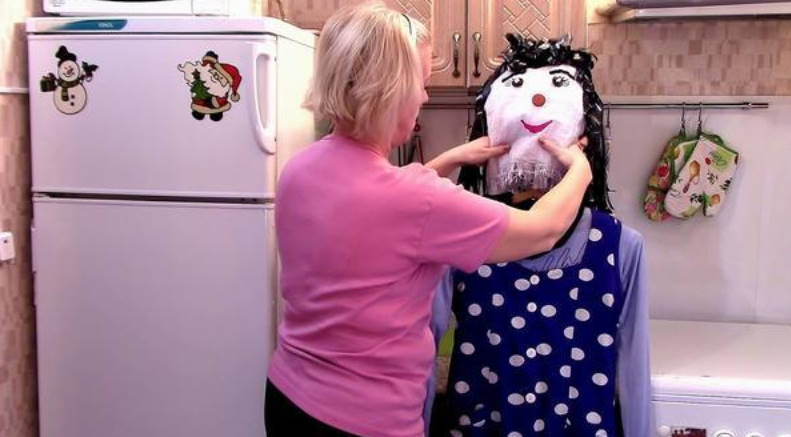 Collect the Scarecrow
It remains to attach shiny CDs, which together with fluttering and rustling hair will create the desired effect. They can be hung on a hair ribbon.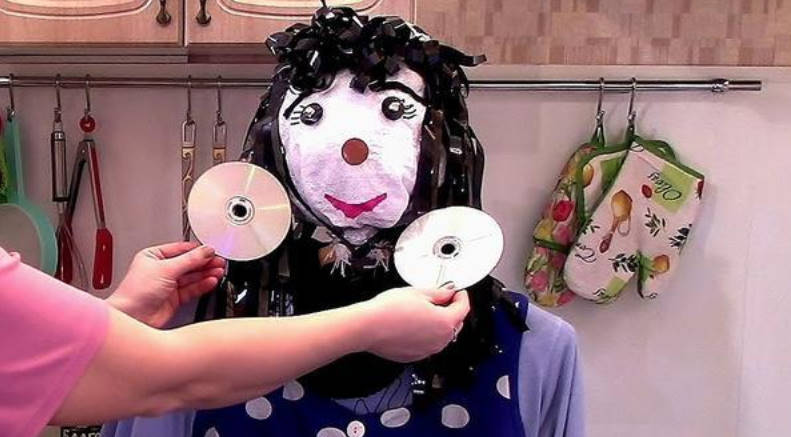 Shiny discs well scare off birds
The scarecrow is ready. It remains to put it in a suitable place when the time comes.