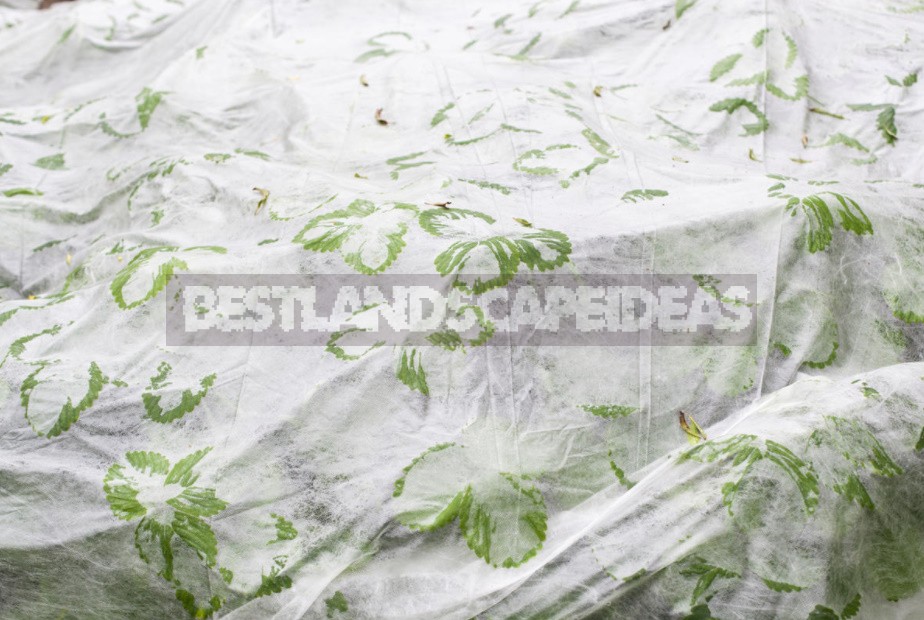 The dream of any summer resident is that the bins are bursting with the harvest, and the growing process is not troublesome and burdensome. However, in this case, not everything is so rosy: between the June frosts and the August cold snap, everyone tries to eat vegetables and berries, and weeds "delight" the gardener with their beauty. But today, a large and early harvest without pests and regular weeding becomes a reality: modern covering materials come to the aid of the gardener. Let's talk about spunbond — what to pay attention to when choosing and how to use it correctly.
Spunbond technology
Among gardeners, the trivial name of the covering material used in the garden and vegetable garden is common — spunbond. However, first of all, this term refers to the technology of production of non — woven materials from polymer fibers-spunbond.
The industrial method of manufacturing such materials was developed by Reifenhäuser Reicofil GmbH & Co in 1976, which presented a working model of the production line at the European International Exhibition. According to the spunbond technology, polymer raw materials (polypropylene, polyester, polyamide, etc.) are melted and pressed through a die (a metal plate with small holes). The resulting endless fibers are cured in the air, they are placed in the web and bonded together in various ways (thermal bonding, needle-punching, water jets, chemical bonding), depending on the desired technical characteristics and purpose of the material.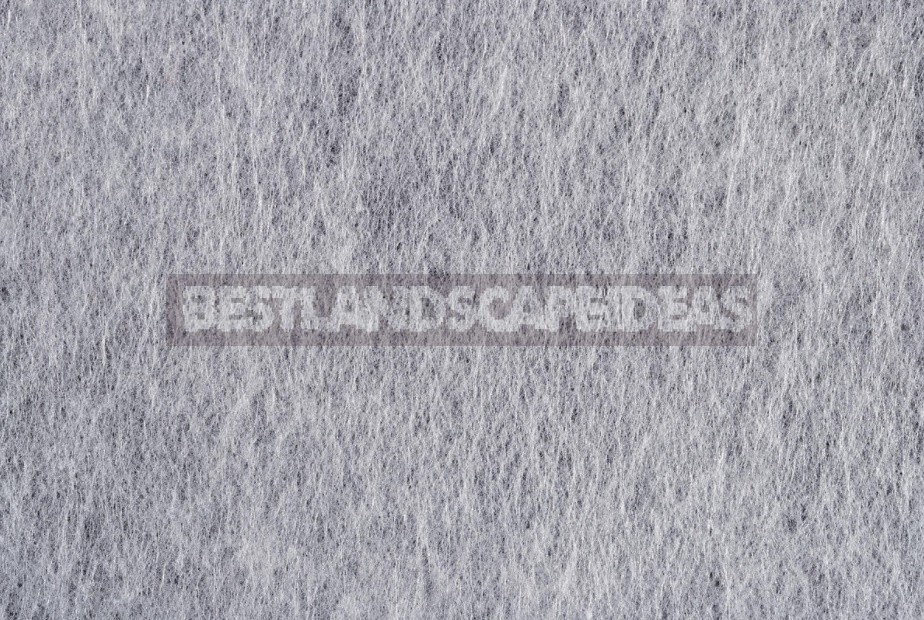 Useful properties of spunbond
Today, spunbond is expanding its scope. Initially (in the 70s of the last century), it was conceived as a geotextile-a material for separating and reinforcing soil layers during road works, foundation construction, and landscape events. Currently, non-woven synthetic materials are used as building membranes, for the manufacture of disposable (for example, medical) clothing and bed linen, as accessories and cushioning materials in light industry, for sewing bags, making packaging, furniture, and in the advertising business. And of course, in agriculture-today, half of all agricultural land in Europe uses synthetic material made using spunbond technology.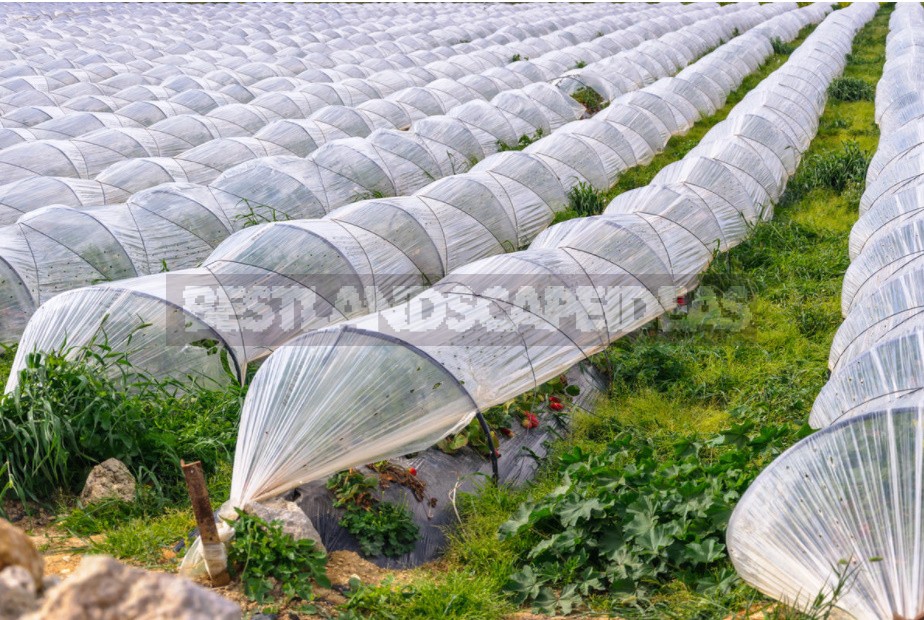 This spread of the material was due to its remarkable properties.
This is a high tensile strength even for low-density spunbond (due to the spatial structure of the interweaving of individual fibers).
Light weight.
Low creasability.
No electrical conductivity.
High water and air permeability.
Light transparency (reaches 84% in low-density spunbond).
Hygiene-the material is inert and does not form toxic substances in contact with air or water.
Does not absorb moisture.
It does not rot, is not affected by fungi.
It is resistant to weather conditions.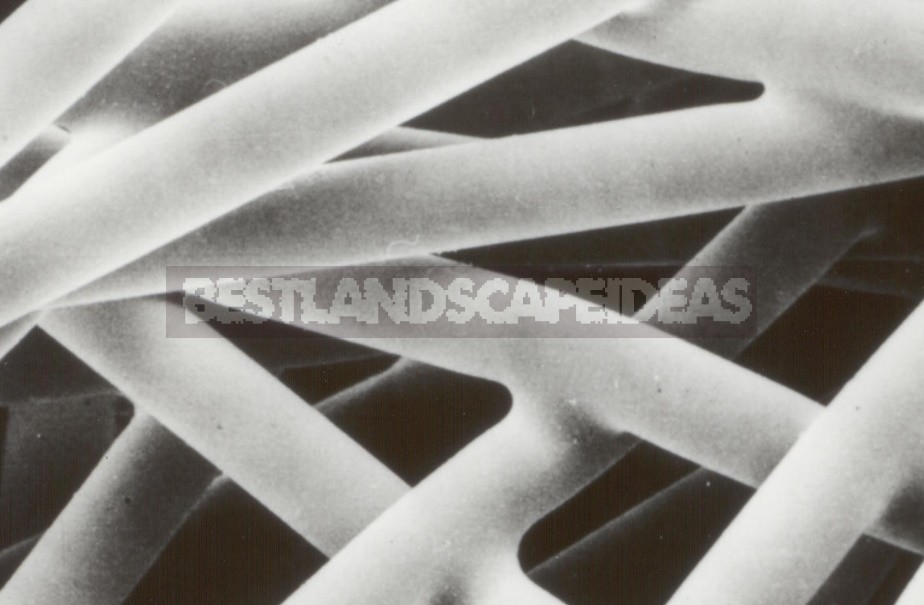 In agriculture, UV-stabilized nonwovens are used – with the addition of substances that protect against the destructive effects of ultraviolet radiation. In the marking, this is reflected by the corresponding abbreviation SUF.
Spunbond, lutrasil, agril, and others
As mentioned above, spunbond is not an established name for the material and is not a trade brand. But the name stuck and spread. In addition, such products are sold under the names lutrasil (after the brand name Lutrasil in Germany), agril (French brand Agryl). And there are also spantex, spanbel, agrospan, agroSUF, agrovolokno, agrotextil, agropolotno and others. Regardless of the brand or manufacturer, all this is the same material, because it is made using the same technology. Synthetic non-woven fabrics are produced in different densities.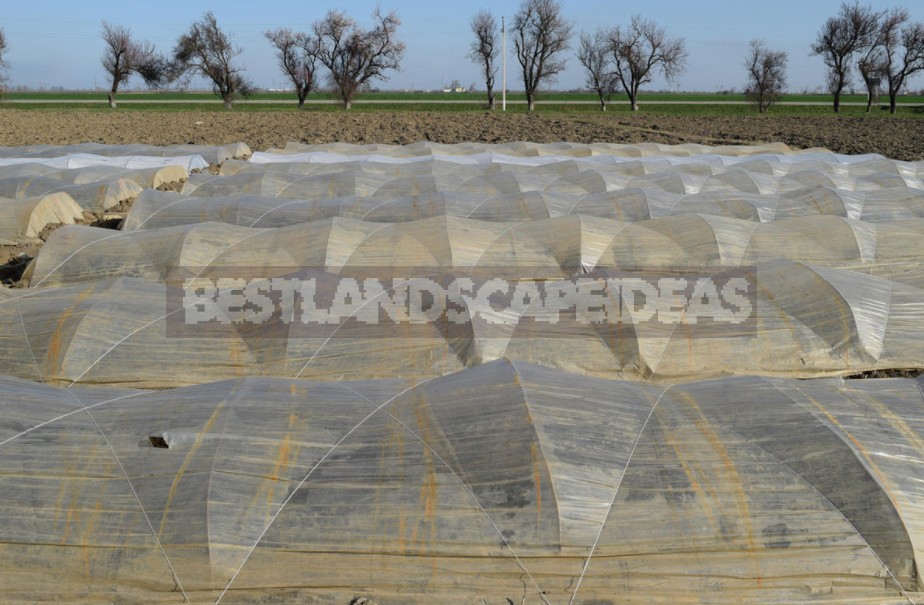 Why does a cottager need a spunbond
In private farms, materials of this type appeared not so long ago, about 10-15 years ago. But in this short period of time, the summer residents managed to appreciate them. Most often, gardeners use white and black spunbond. Their purpose is different, and it also depends on the density of the material, which is measured in grams per square meter. For gardening purposes, a material with a density of 17 to 80 g/m² is usually used.