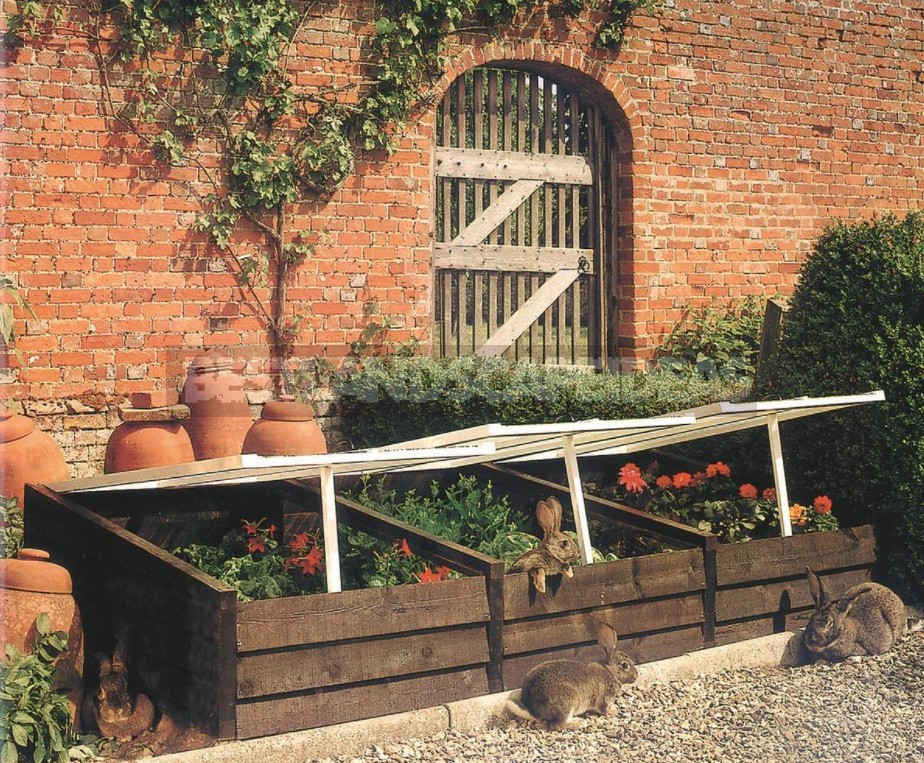 The greenhouse that you see in the photo above is a completely easy-to-assemble design. All you need for it is a few boards and a set of bars. Usually these materials are already available on the farm, if not – it is not difficult to purchase them in any construction store, significant amounts will not be needed for this.
It is better to place the structure against the wall of the house-where the sun is the most. Ideally, it should be the southern side, which warms up perfectly in the spring and summer season.
What is good about a wall-mounted greenhouse
One of the main advantages of the building is its compactness. It does not take up much space, but at the same time allows you to use the space near the wall, which is usually empty.
A wall-mounted greenhouse is an excellent option for those who are just beginning to join the art of growing herbs and vegetables. Many crops will not fit in it, so it will not be difficult to take care of the plants. In the future, after obtaining the necessary experience, it is advisable to expand the greenhouse, or put another one on the site, but already more dimensional.
This design is also suitable for seedlings: it is very easy to create the necessary microclimate for it, because the greenhouse will warm up from the capital wall of the house. It will protect him from the wind.
Another advantage of the construction is the economy of materials. To build a full-fledged greenhouse, they will need much more, besides, it is much more difficult to build it with your own hands.
Construction of a greenhouse
The basis of the structure is trapezoidal frames connected from bars with a cross section of 50 × 50 mm. The number of frames depends on the number of sections. To attach the boards of the cladding and the upper glazed frames to the bars of the trapezoidal frames, screw the support bars with self-tapping screws.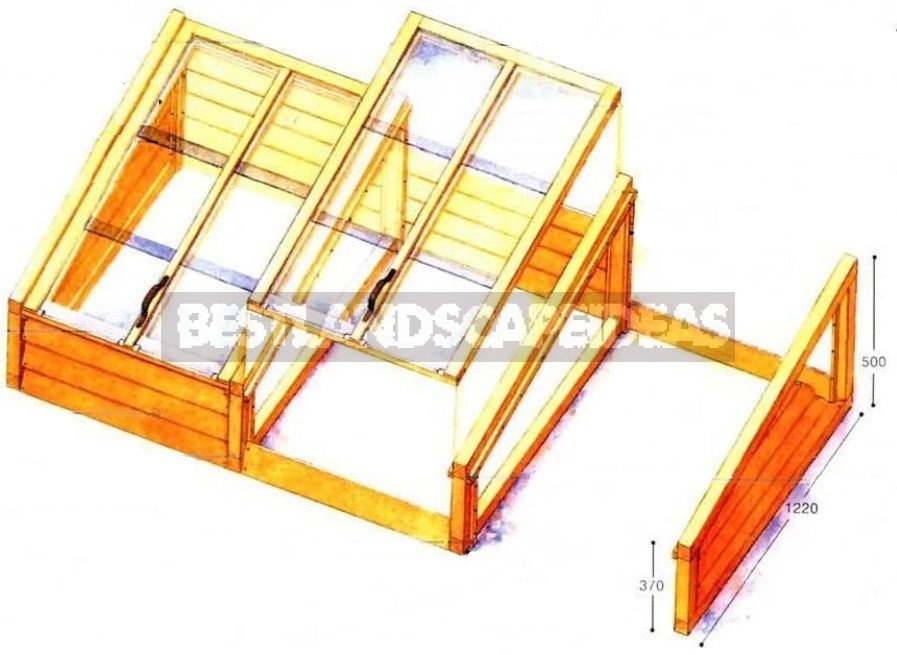 Each upper frame is knitted from five bars — three vertical and two horizontal. The connections are made in half a tree on screws. Several glasses are inserted into the frame, which, if necessary, can be moved to the side. To remove the upper frames, handles mounted on medium vertical bars are used.
The walls are sheathed along the supporting vertical bars with lining or boards 15-20 mm thick. After that, the structure acquires sufficient strength for operation. The planking boards are pre-filed exactly to the size and nailed both butt-to-butt and overlap.