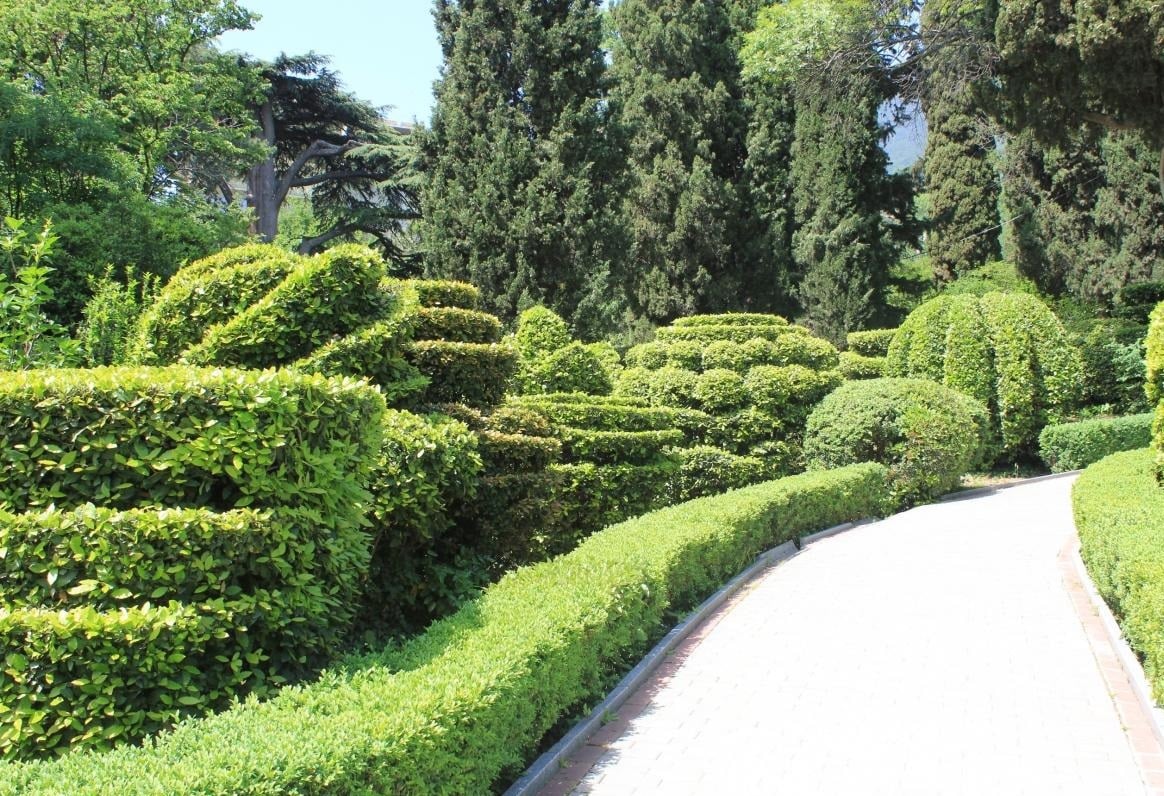 June-a great time for cutting evergreen hedges, in England these hedges are cut annually on June 13.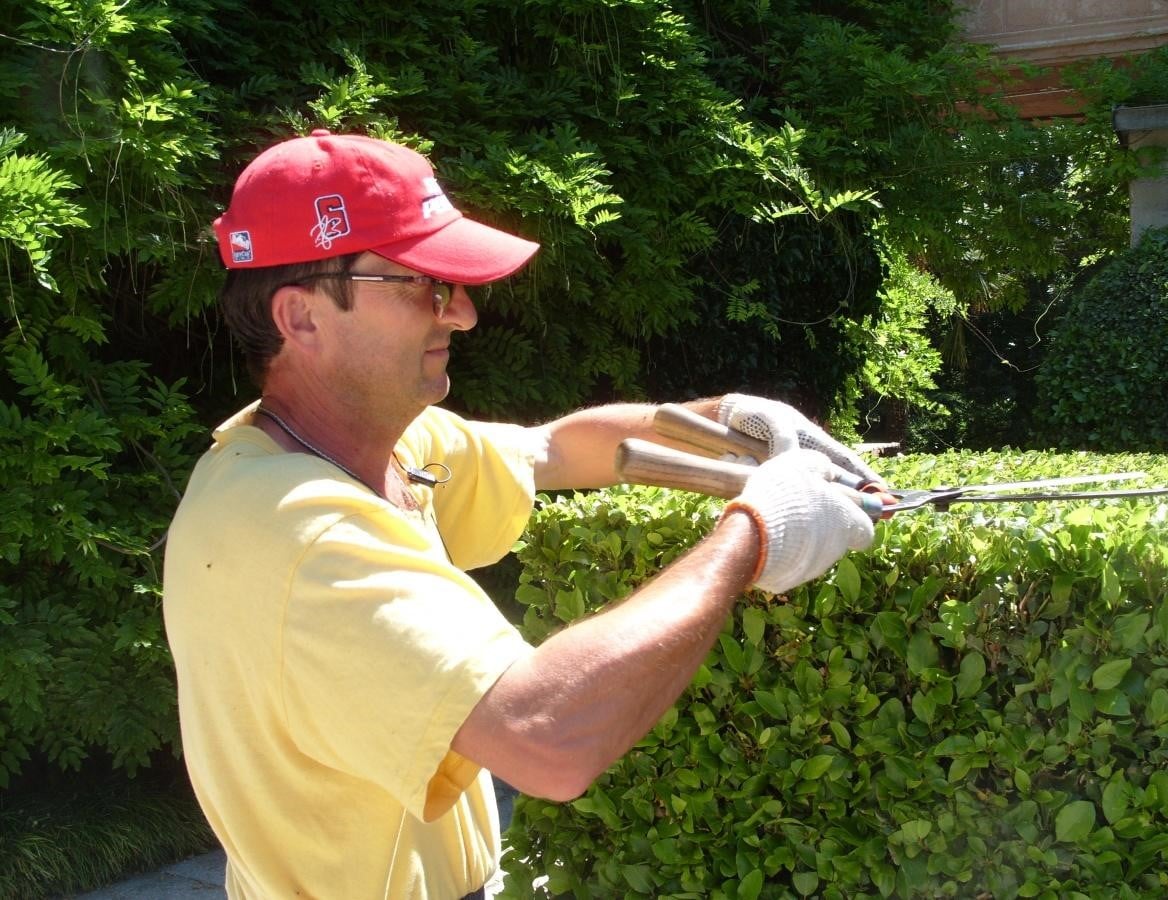 At the same time, one of the secrets of a successful green operation is the method of pruning shoots from the bottom up, in which the cut branches fall freely.
Fences are also cut using electric scissors, which greatly facilitates the work. However, many gardeners still prefer to use a hand pruner and garden scissors, showing creativity and getting a real pleasure from the cutting process.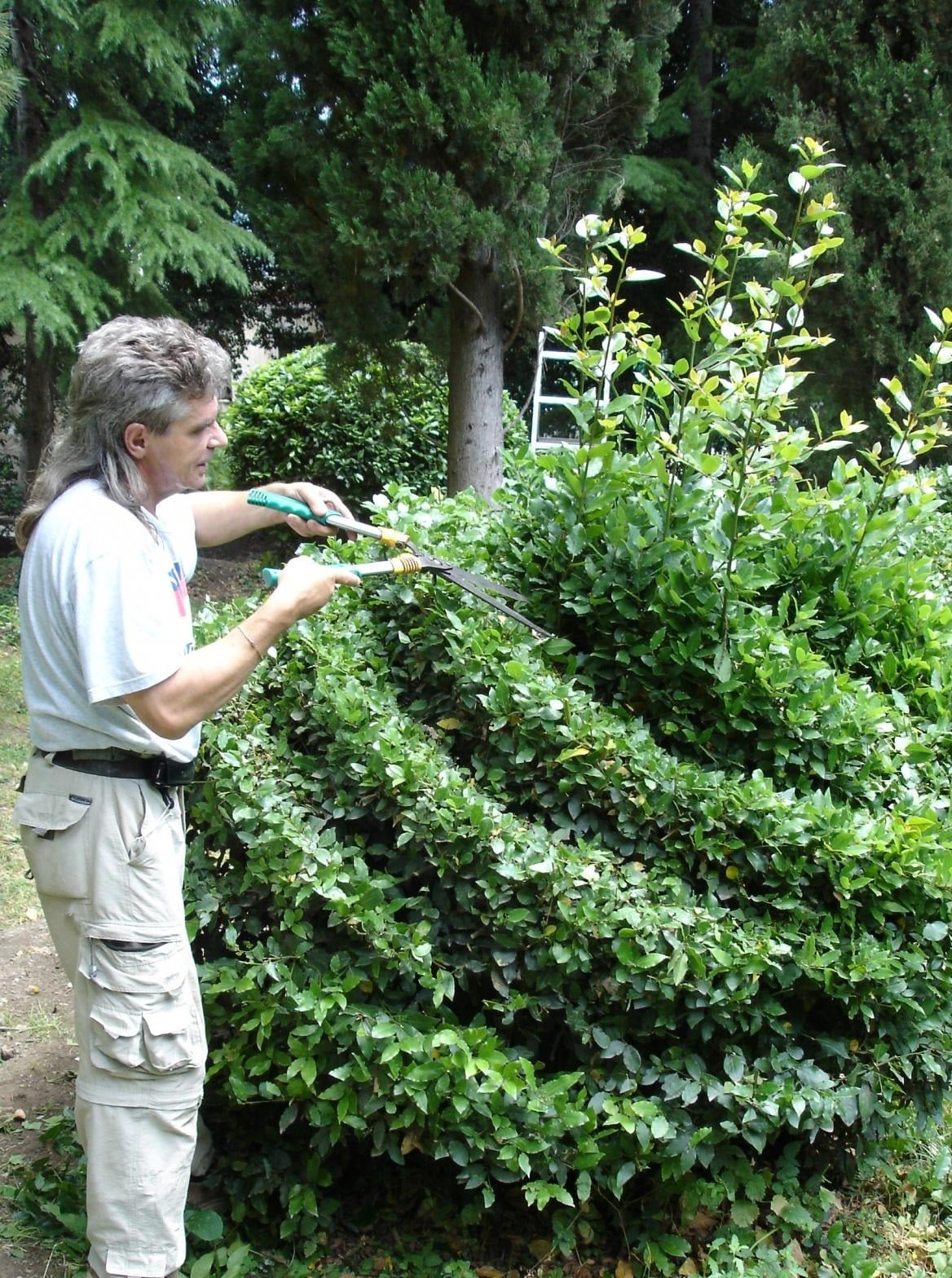 In addition, it is better to cut large-leaved evergreens with a hand pruner, so that there is no electrical damage to the leaves, the surface of which becomes brown and looks ugly.
It should be borne in mind that evergreens accumulate a large amount of dirt, dust, so their cutting can become one of the dirtiest jobs in the garden.
One example of incorrect hedge pruning is when the increase in the width of the hedge is faster than the increase in height. Therefore, the cut should be deeper from the sides, so that the height of the profile is significantly greater than the width.
In addition, as a result of improper pruning, the bottom is often exposed, and many dry branches appear. As a rule, such running fences have a quadrilateral shape in cross-section, which prevents uniform illumination of the side surfaces. Therefore, this profile (rectangle, square) is more used for curbs, where the difference in illumination of the lower and upper vertical surfaces is small due to the low height.
To reanimate a new hedge, you need to cut it to 1/4-1/2 height and width, or even cut it to the stump to cause a new intensive growth of shoots.
The disadvantage of cutting a rectangular and trapezoidal profile to form a flat surface of the top is the need for very frequent haircuts. Even with a small regrowth, the shoots will not be completely uniform over the entire surface, which will lead to a change in the profile of the fence and reduce its decorative effect.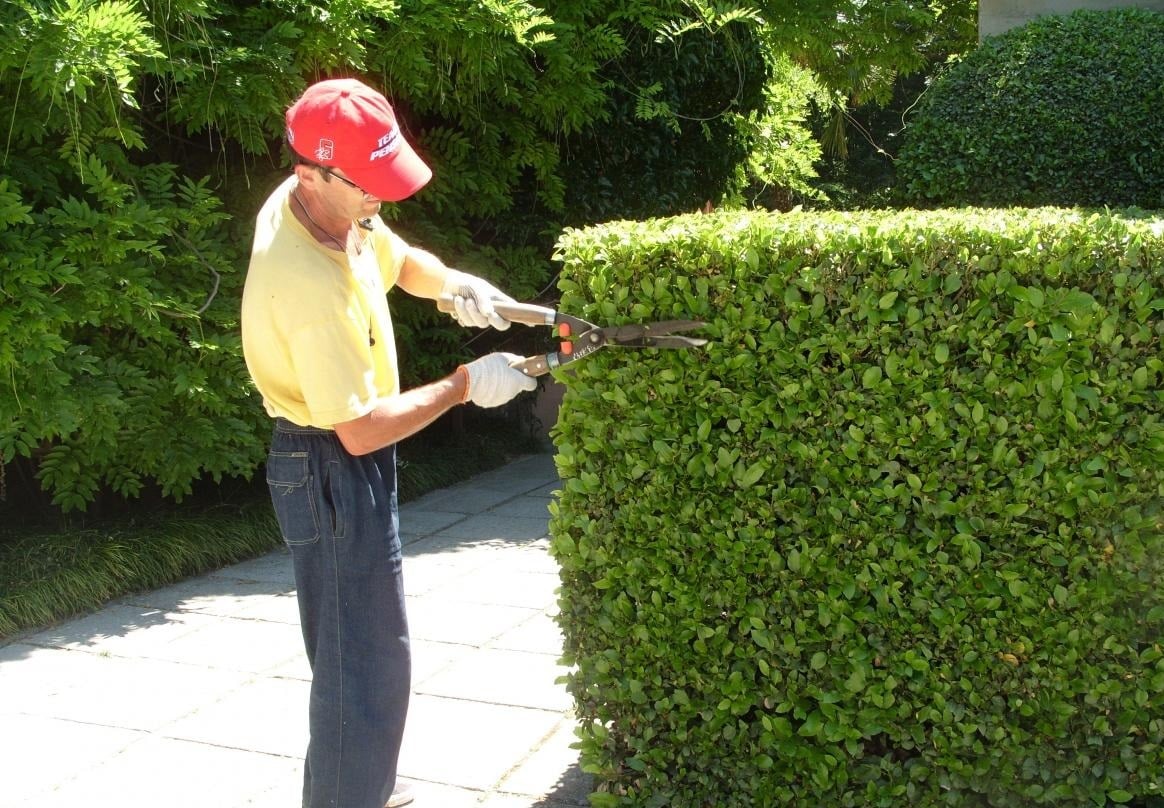 When the profile is narrowed or rounded, the irregularities of the growing shoots become less noticeable and the fence almost does not lose its decorative effect. In this case, you will not need multiple haircuts and you will need less effort to care for such fences.