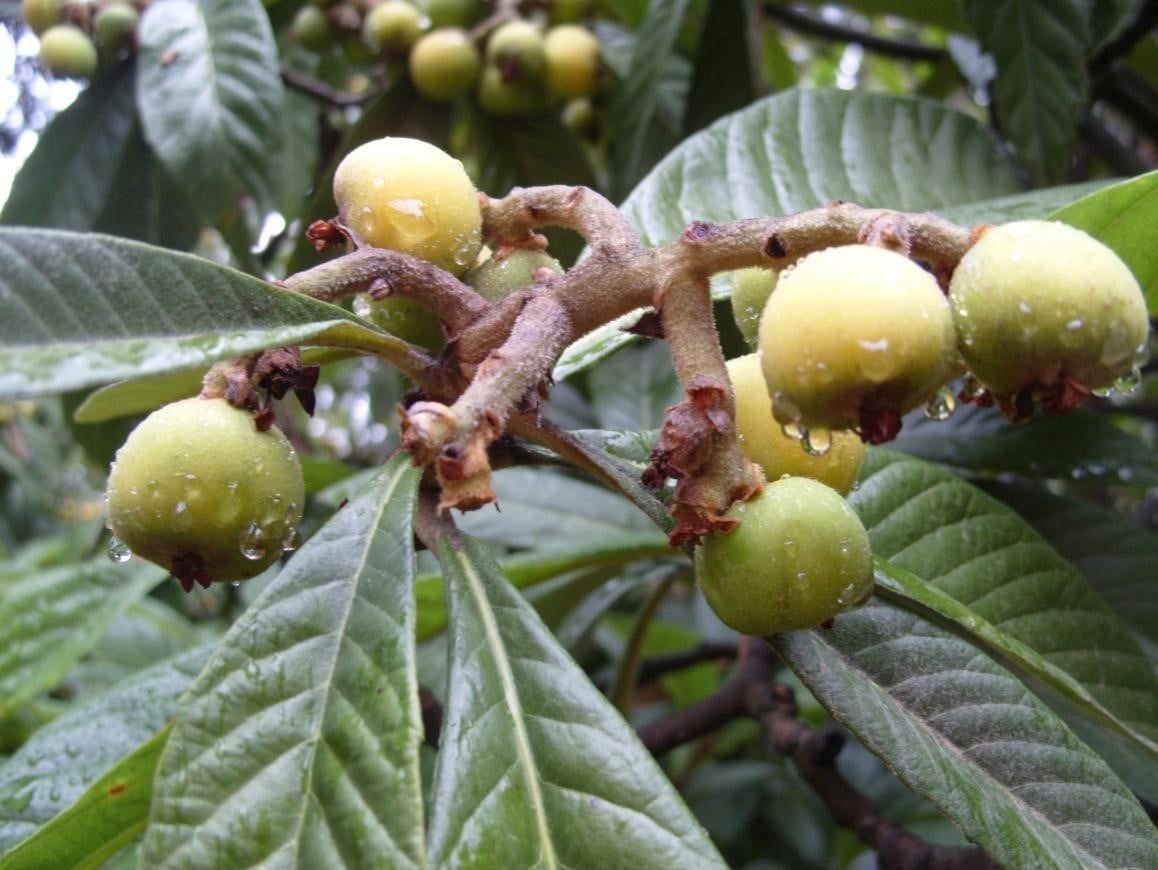 This year Eriobotrya Japonica pleased us with fruits. This beautiful evergreen spreading tree up to 8 m high comes from Japan, China and is a close relative of the Apple tree. Grow quick. Begins to bear fruit from 5-6 years.
When the first time came to Nikitsky Botanical garden, we were invited to the nursery to "tasting". The fruits were collected in barrels, allowed to eat as much as you can, but with one condition – to leave the large shiny seeds that are planted immediately, since the delay did not give seedlings.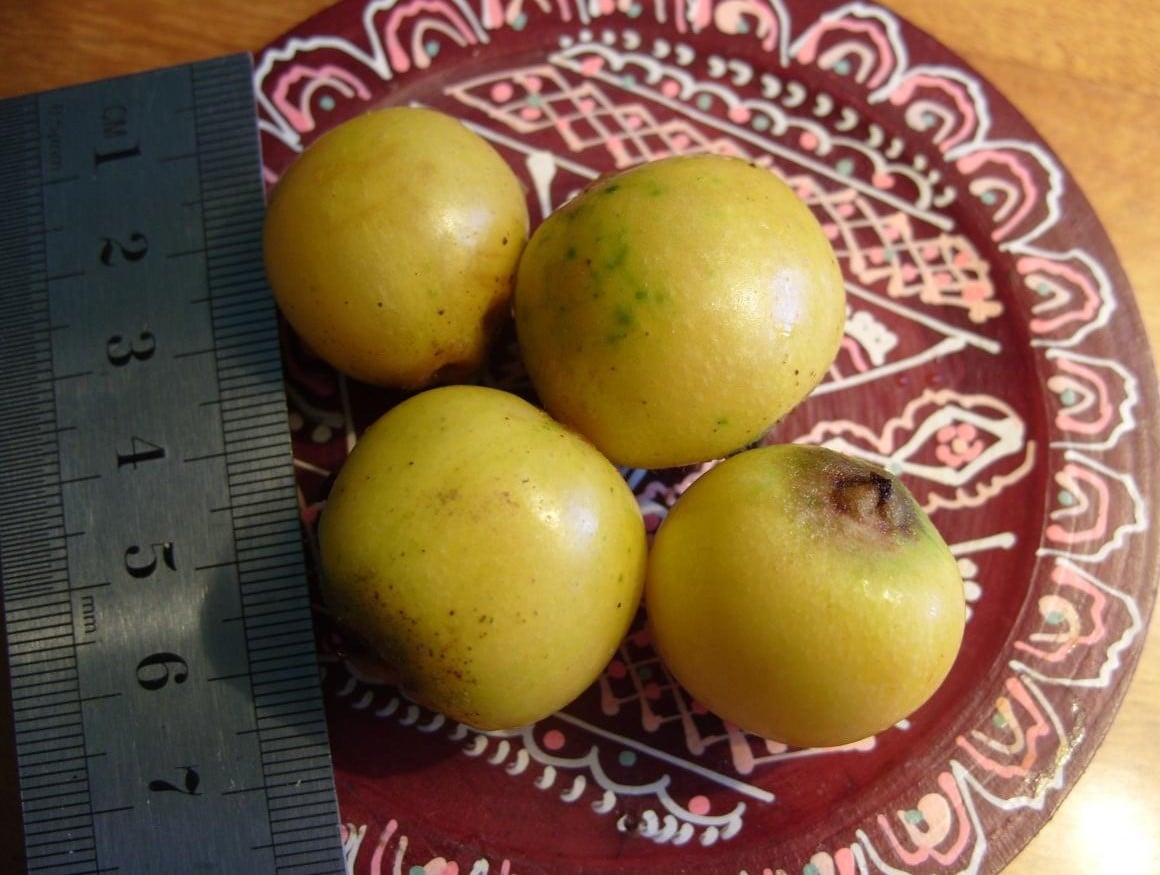 But not every year is so productive. The fact that nondescript yellowish-white fragrant flowers bloom from October to February. Their sweet aroma with bitter-citrus notes collects the last bees. Warm winters retain the ovary without damage; it can withstand a short-term decrease in temperature to -5 °C, but the temperature below this – disastrous.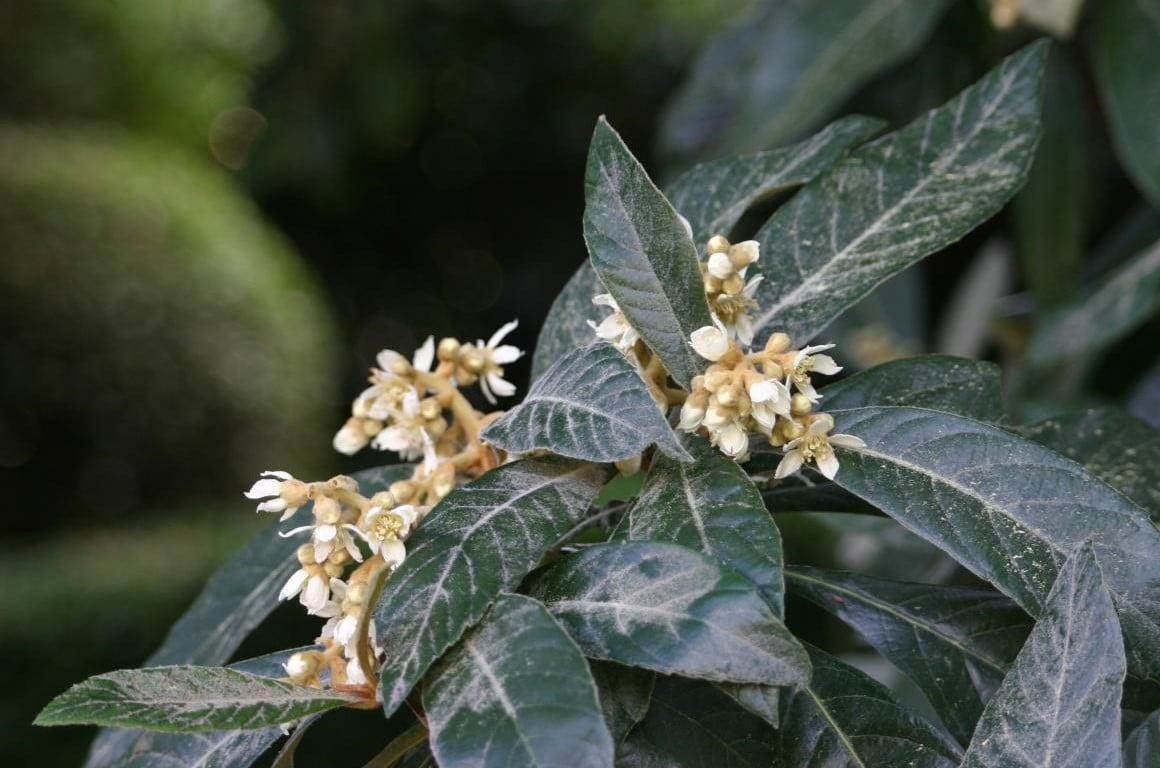 Ripe fruit, similar to a small yellow apples are aromatic, sweet-sour pulp, which is located inside a 3-4 seed.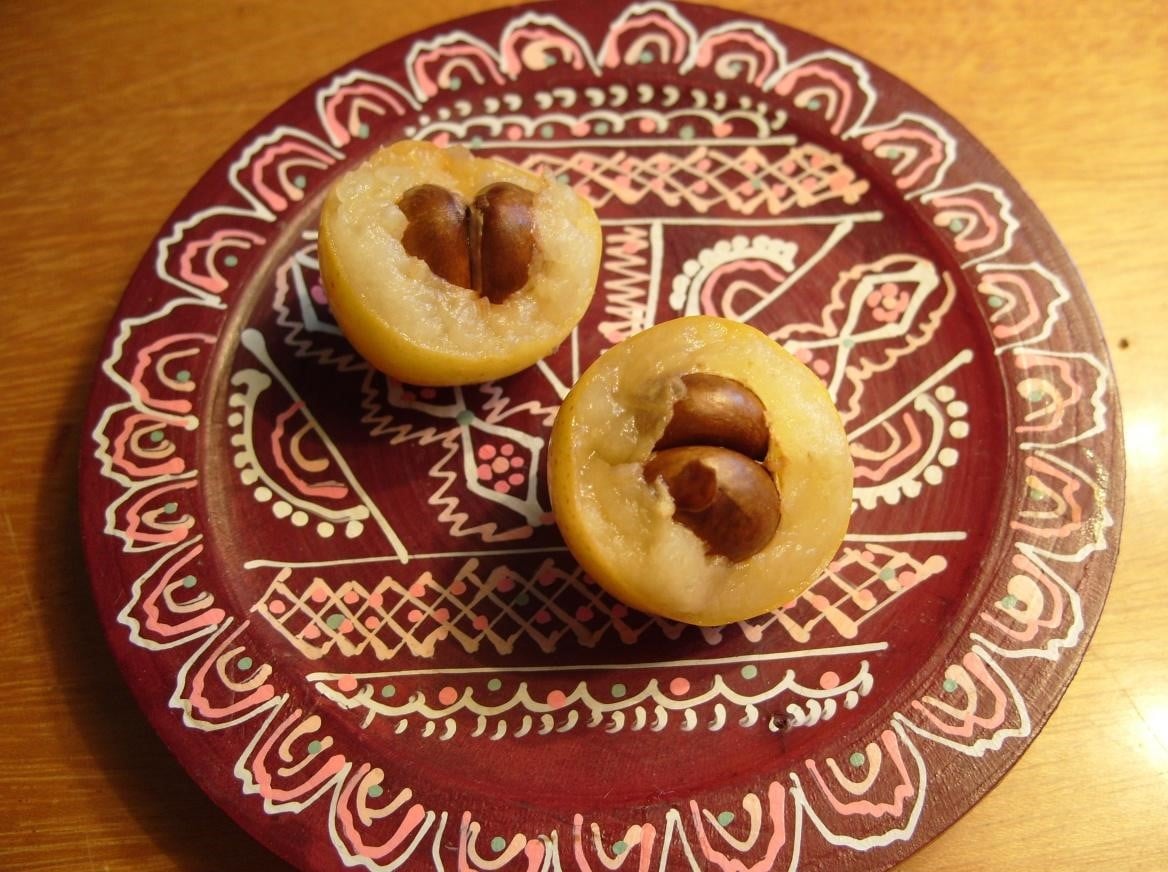 Fresh seeds containing prussic acid, poisonous, but roasted and ground to a powder, is a substitute almonds or coffee substitute.