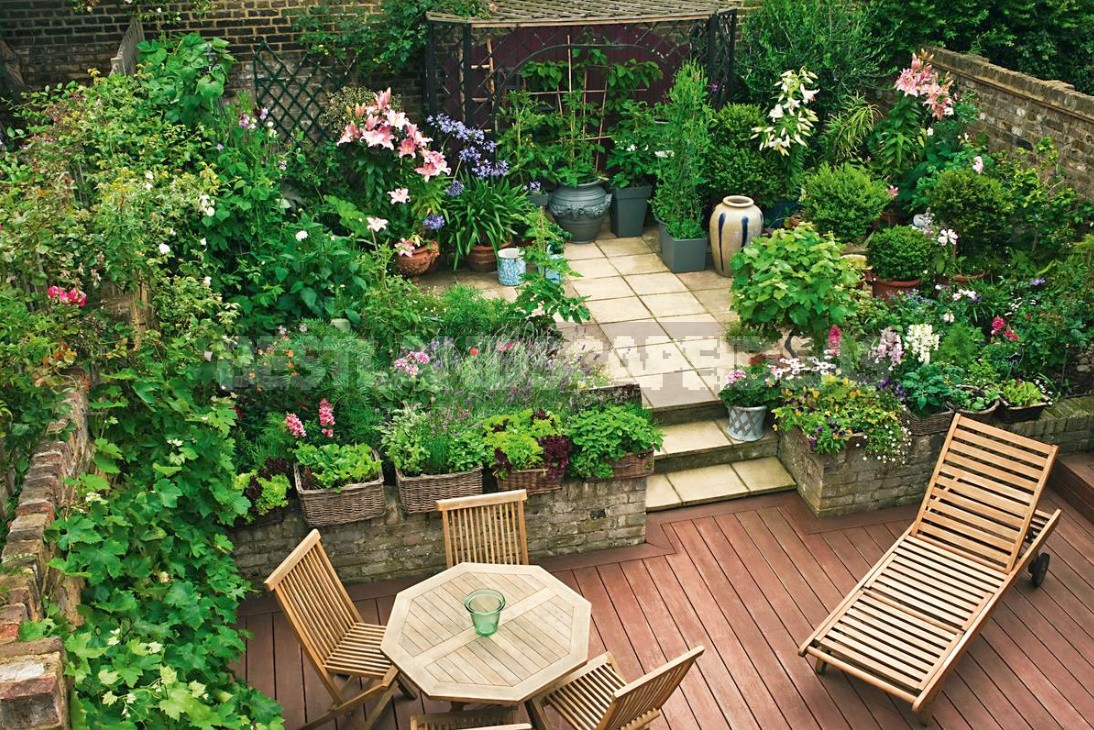 3. Using decorative objects that support the idea of different levels
Such objects are usually considered all sorts of "stylish things" from the category of garden decor, emphasizing their appearance and device present in the garden elevation changes.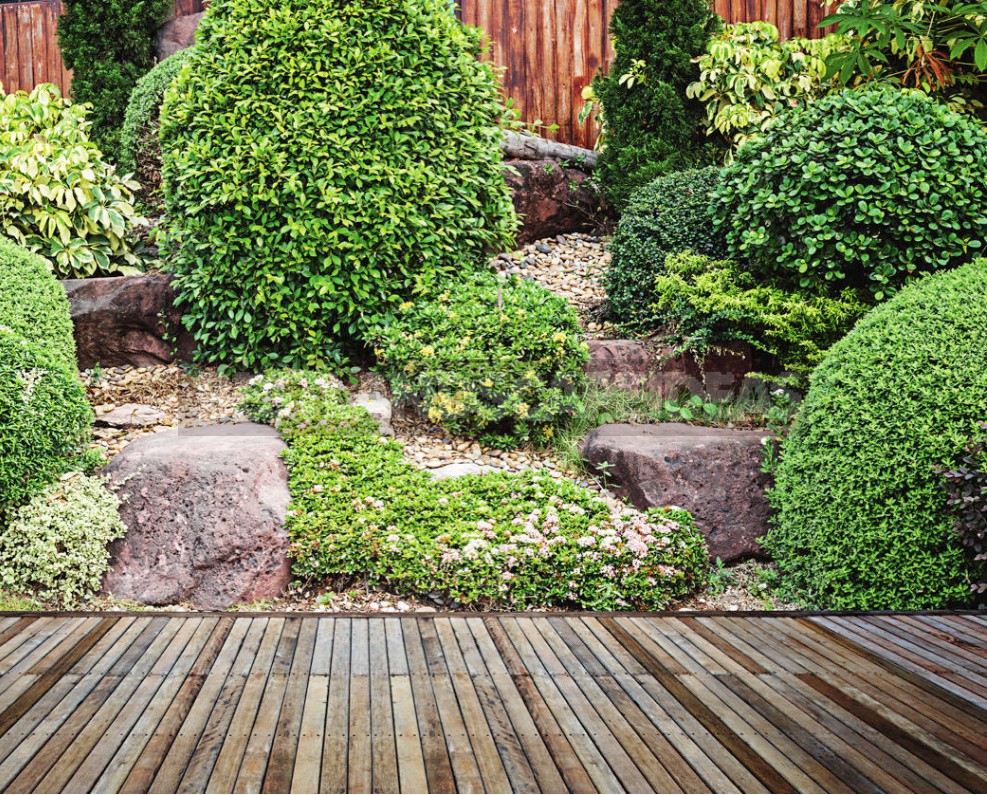 For example, you can unusually place flower containers of different sizes, putting them on top of each other, planting flowers and in such a "pyramid". Or build a bold accessory: a barrel with a basket of wild strawberries. You can attach boxes with garden soil to the steps of the stairs-and it, depending on the filling, will bloom lush or turn into a "bookcase" with green salads. Another idea: containers with plants can be mounted on a vertically standing pipe or hung at different heights to the garden partition.
Important: there is no better way to emphasize the effectiveness of the object, the contrast is strong than, therefore, it is better to accentuate the verticals with horizontals – a long narrow bench, a chain of floor lamps or a portable decorative border for a flower garden.
And-a little about the fence. It plays the role of "frame" for the garden, although it is not an accessory, but a fundamental design. The idea is Great — in some places to make the fence multilevel. The simplest-a fence with ledges, some elements of different heights.
4. Selection of "multi-level" plants
"Green Pets" choose any what you like, after all the spatial garden is very individual, author's object. However, among your favorites, prefer plants that strive upward, emphasizing the "vertical dimension". Decorate the garden junipers, arborvitae, spruce 'cover brand Conica', trees and shrubs with a vertical crown shape, as well as cereals, sedges, gladioli, lilies, Phlox, irises, Salvia or Crocosmia.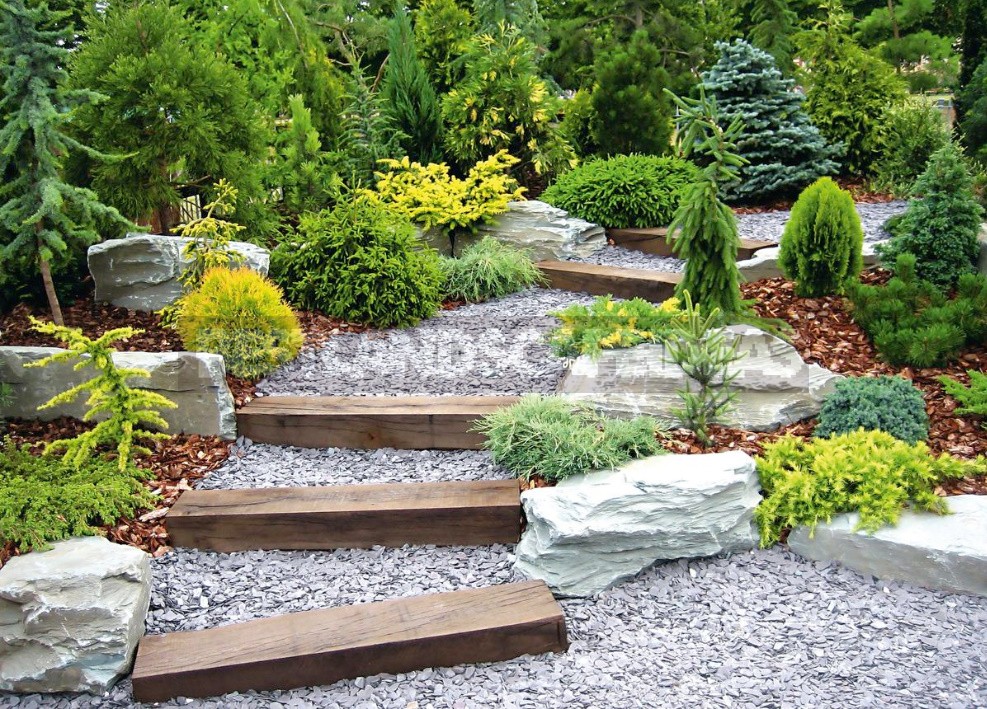 Important: you can not do without ground cover and creeping plants, trees and shrubs with a horizontal crown shape-they give the garden a special "flavor" and make the styling perfect.
5. The creation of optical effects
The impression of multilevel garden will arise if you use in the design of different structural and finishing materials, all kinds of colors and shades.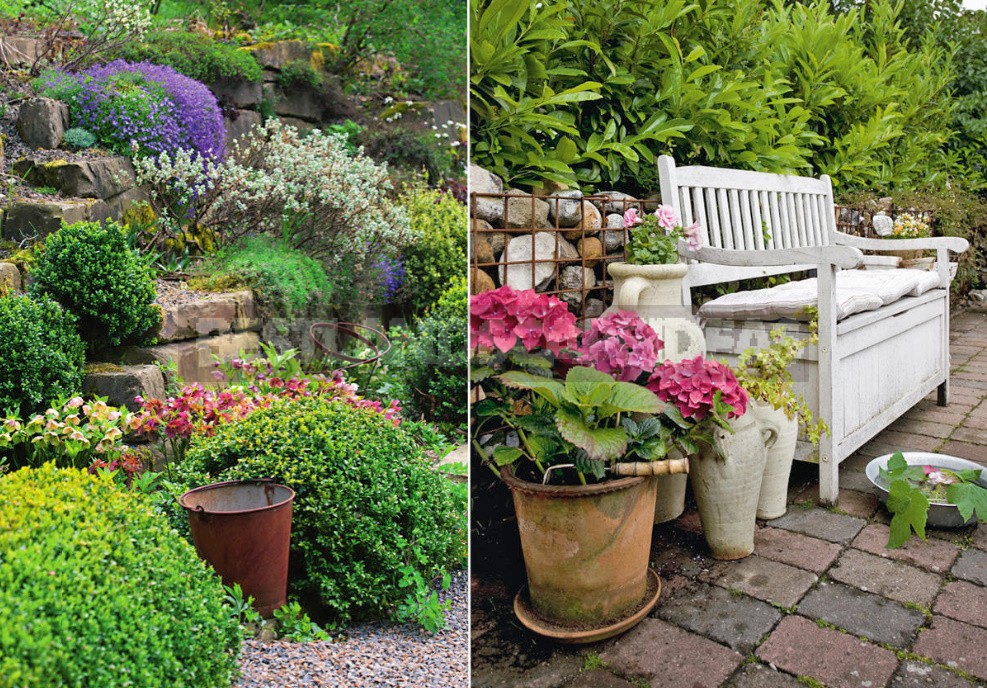 For example, without compromising the style can be combined within one garden design of stone, wood and metal. You can build a wooden gazebo and zoned garden space with gabions-wire structures with backfill of stone. Or the main objects in the garden to make wooden, and in the container garden to use galvanized or terracotta,or both.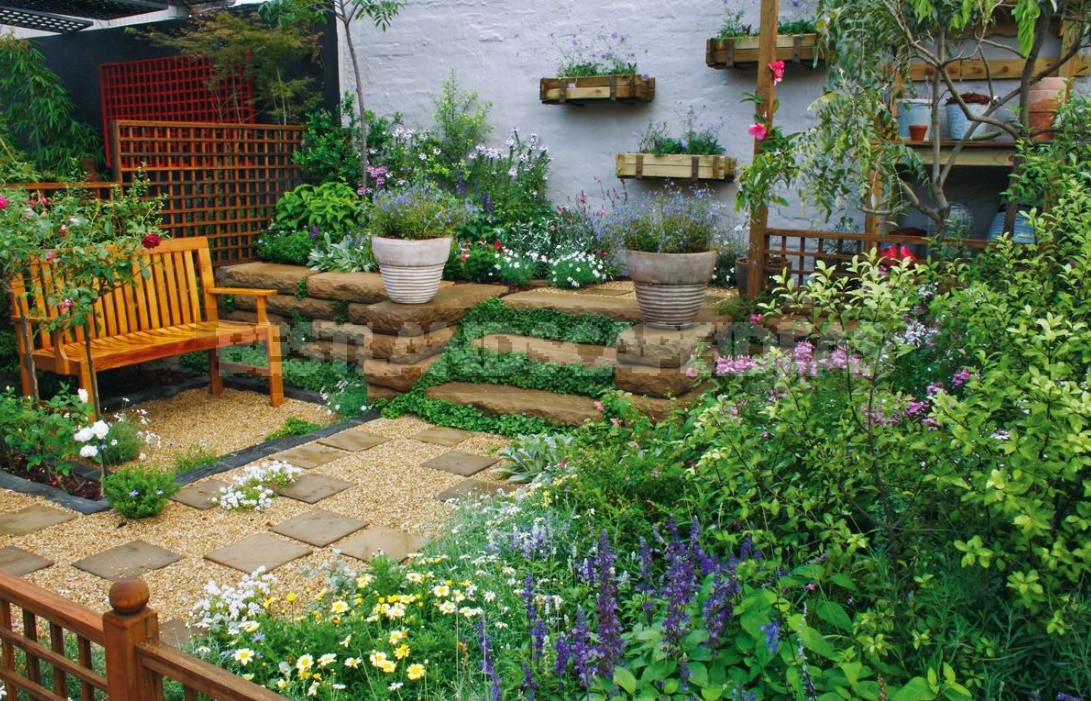 Paths can be made of natural stone and complement their wooden flooring. But if you are a "fan" of one material (natural stone, for example), "play" on the difference in textures.
Important: choosing a color solution, do not stop at one color, call for help contrasts. But do not get carried away by the number of colors — if you want the garden to look noble, more than four different colors in its design is still not worth using.