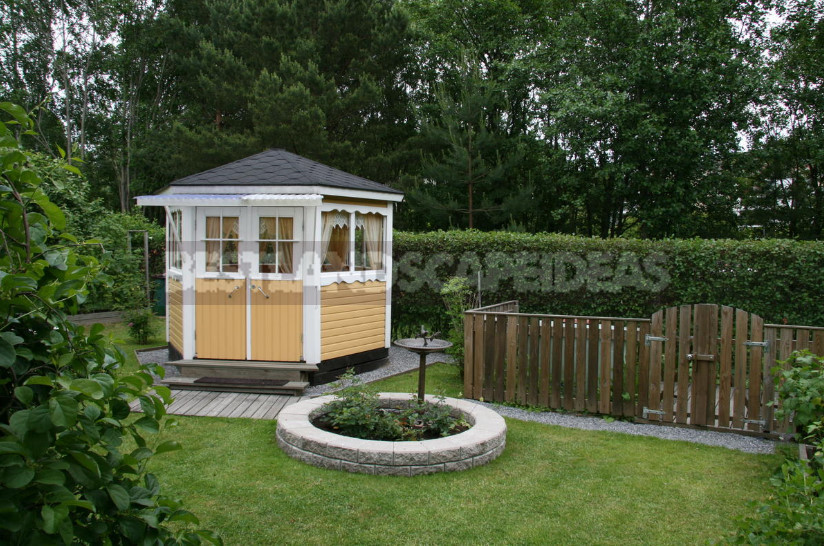 What first comes to mind when it comes to Finland? Well, of course, Finnish bath, hot Finnish guys, Finnish prefabricated shield house, Finnish rhododendrons. Someone, maybe, will remember winter rest in Finland, vodka and tools of the same name. For me, the first place in this series unexpectedly came gardening in Finnish. Acquaintance with him was a pleasant surprise, so bright that it is impossible not to share impressions.
Peace and harmony
I was lucky enough to visit the gardens, the status of which could be spread to the opposite ends of the scale: from 3.5 acres to 100 hectares. It would seem that such a spread in the size of the plots should inevitably leave an imprint on the content — but no. All these private gardens combine a calm atmosphere of reasonably organized life, respect for the native nature and the complete absence of excessiveness in everything — whether it concerns plants or decoration techniques. Even the gardens of collectors and designers, which are clearly overloaded with exotic plants and accessories, do not produce an oppressive fair impression.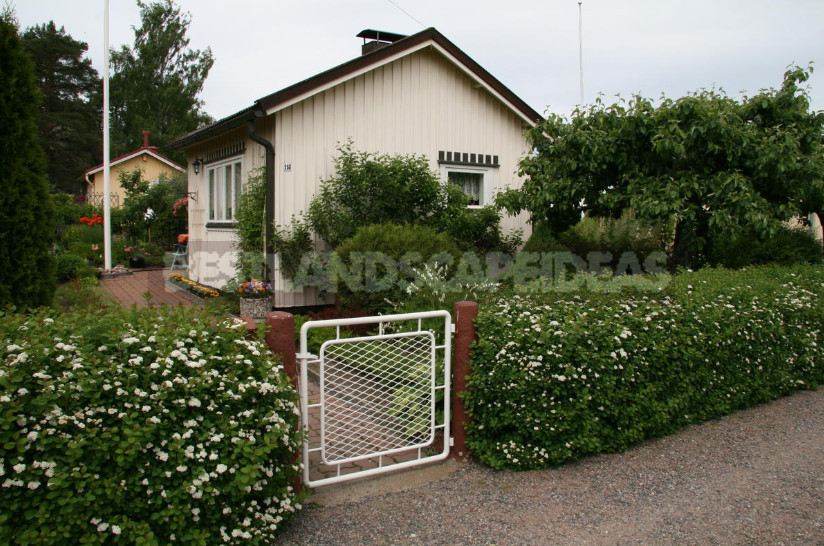 Acquaintance with Finnish gardeners showed how peaceful people are, with a good, light sense of humor and calm, reasonable attitude to the world. This is largely due to the harmonious nature without flashy colors, with access to the surface of the earth noble weathered granite, vast expanses and short summer. Finns respect their history, remember the heroes and honor the memory of outstanding compatriots. Probably all these factors determine not only the face of the nation, but also the image of modern Finnish gardening. After all, the garden, whether we want it or not, reflects, as in a mirror, the inner world of the gardener, his aesthetic values and temperament.
Even in small gardens (3.5-8 acres) there is no attempt to push as many different plants per unit area, although the nearest garden centers are filled with a variety of novelties of world selection.
Simplicity — and nothing more
The basis of the garden is always unpretentious plants, which are given complete freedom, and therefore they grow, creating volume, fixing the look and leaving a pleasant impression of well-being. This is quite natural, as unpretentious plants even in abnormally unfavorable conditions and without care are able to maintain tone.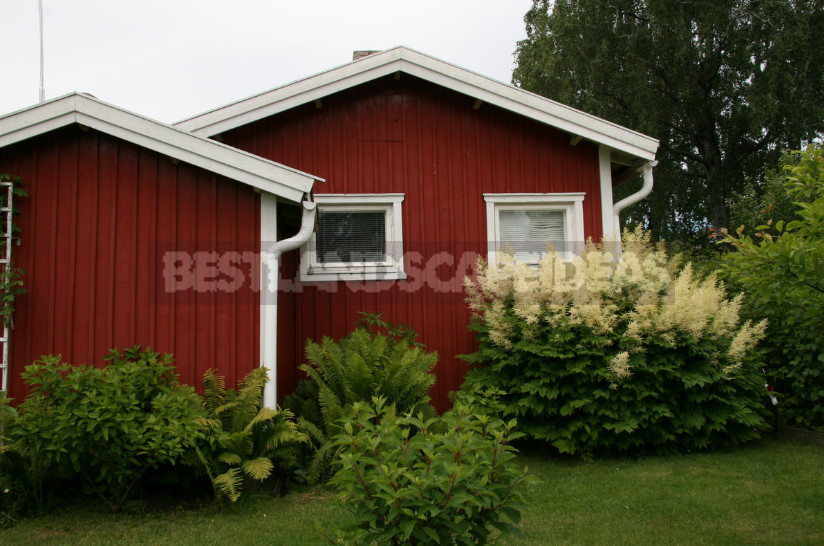 Annuals are practically not used. Except that the classic container petunias, heartsease and pelargonium. Moreover, the number of containers is harmoniously optimized.
Very sparingly used garden figures – gnomes in the afternoon with fire will not find, but pleasing to the refined options of weaving, an ingenious use of mundane knick-knacks and a very cautious attitude to the color. If it is the color of buildings – all in tone or in halftones with a slight hint of contrast; if the plants or garden accessories — unobtrusively guessed slender colors.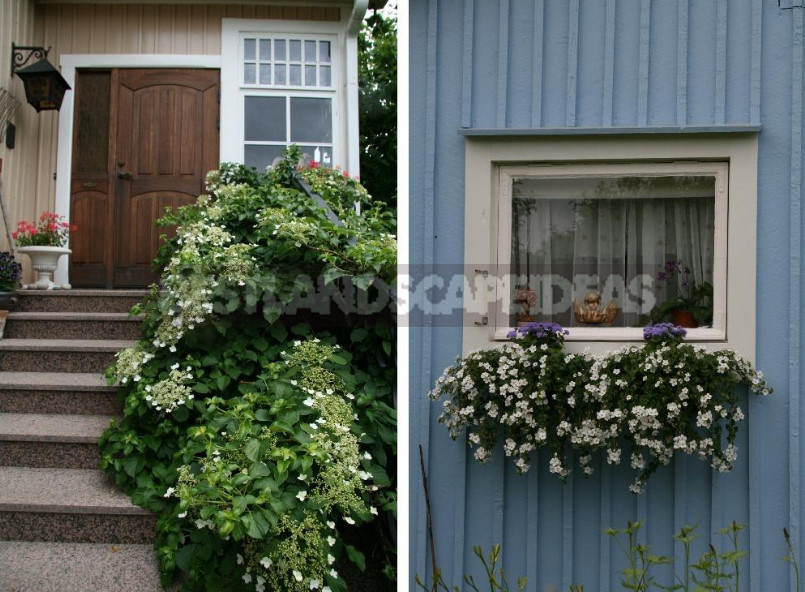 It seemed surprising that in very small gardens clearly traced the idea. The same concept that can not be grasped by the tail, especially if the garden is overloaded with plants — which is found at every step.
A nice tradition
Some pleasant romantic naivete with a touch of Gothic antiquity seemed to me a tradition to raise the flag of the state over the garden on a high flagpole. Not on holiday, but just as a tribute to his country and involvement in its today. I think it's a very nice tradition.
The solution to the problem of the lack of space in the small garden for Parking seemed curious and probably unthinkable. In the Finnish garden Association all cars are on the General Parking. Buildings and interiors are decorated with national colours, often textiles and handmade furniture. It is customary to gather here, celebrate holidays, discuss news, share joys and sorrows.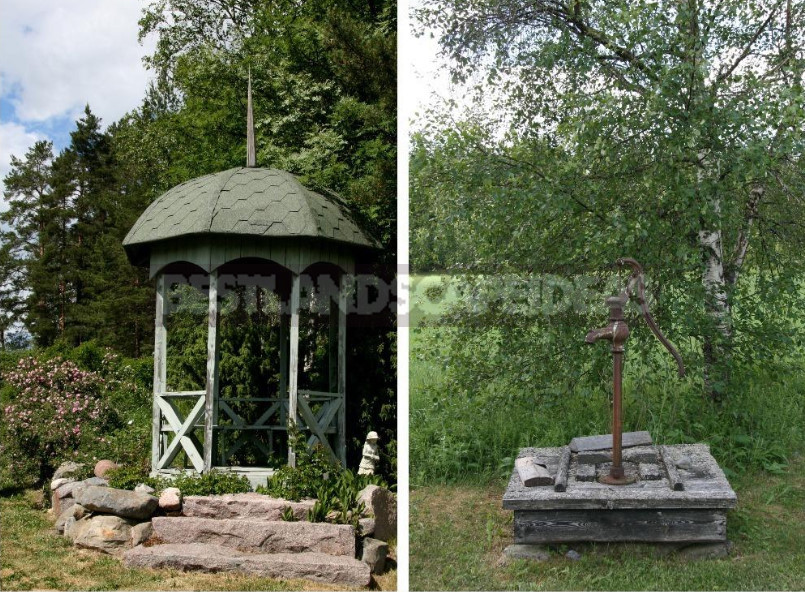 In General, we have only to wonder how the wooden architecture of the XIX century, which is not uncommon in Finland, surprisingly preserved in such excellent condition at a fairly high humidity on the coast in the Helsinki-Turku.
Of course, in larger gardens – other scales. More plants, between them enough space for review (aerial perspective) due to the lawn paving. You can see the author's embodiment of the popular clichés everywhere. For example, "Japanese garden", the image of which excites the minds of many gardeners around the world.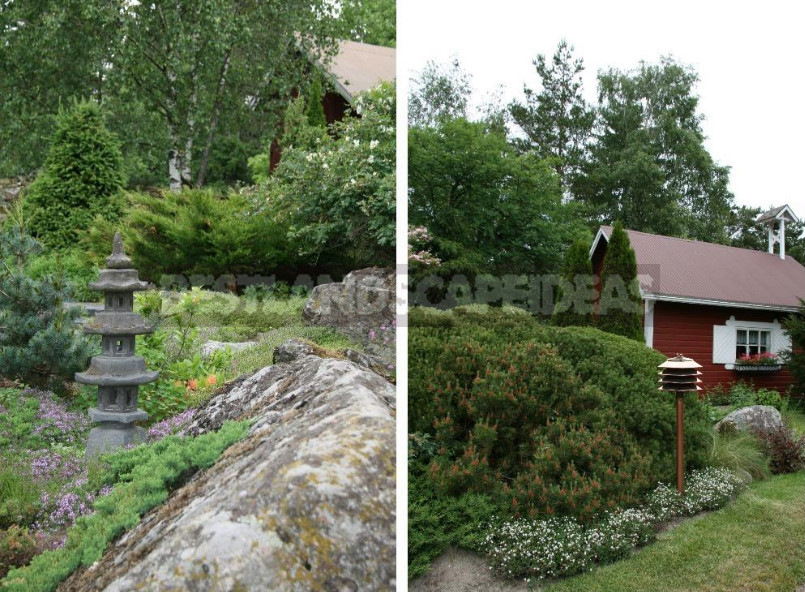 Very worthy look variations on this theme in the gardens of Finnish designers: nothing more, just an attempt to use local material from the standpoint of aesthetics and philosophy of the Japanese garden tradition. Of course, such a creative, not banal approach deserves attention and respect. Undoubtedly, there is much to learn. But again I want to clarify: if the garden is small in size, its owner never tries to embrace the immensity. Therefore, each small garden is good in its own way, but none of the seen leaves an impression of squalor. Everyone has their own rights.
City garden
Probably, it is necessary to note separately features of city improvement. It is impossible not to notice that in Finland there are very few cars and even fewer people. For a person accustomed to kilometer traffic jams, it's just nonsense, however, very pleasant. There are a lot of comfortable, clean and neat houses in the cities and you can't see people at all.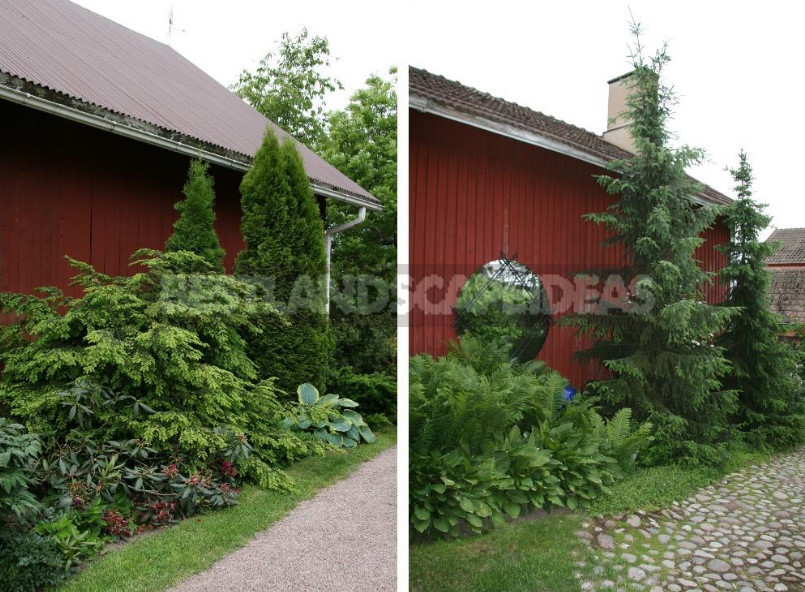 As well as in private ornamental gardening, only absolutely reliable plants are planted in the city – those that will not let you down. For example, on a slope between two levels of the sidewalk instead of a lawn mountain pines are placed. Used a lot of unpretentious, but decorative shrubs for a long time.
The free space between plants multiroute crushed chips, often neutrally toned, not seeded lawn after mowing it between the bushes in the city is practically impossible. Perfectly grow weeping Rowan. And wild grapes to the 6th floor – the full impression that you are in the southern town.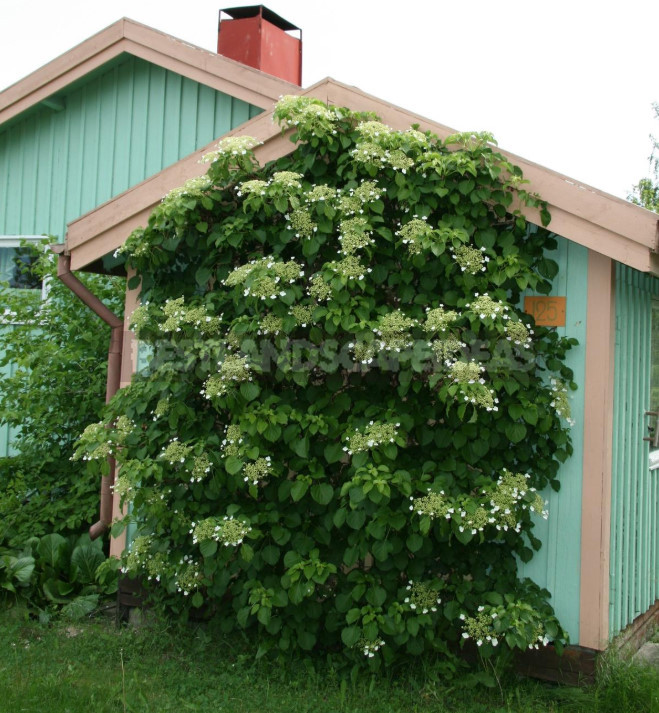 Yes, the peculiarities of the seaside location, even in the Northern regions, of course, leave their mark. Do not forget about it. By the way, roses on the streets look great, but… All this so-called rose hips, that is, varieties of unpretentious species… Really, so many varieties of rose hips I have not met anywhere else.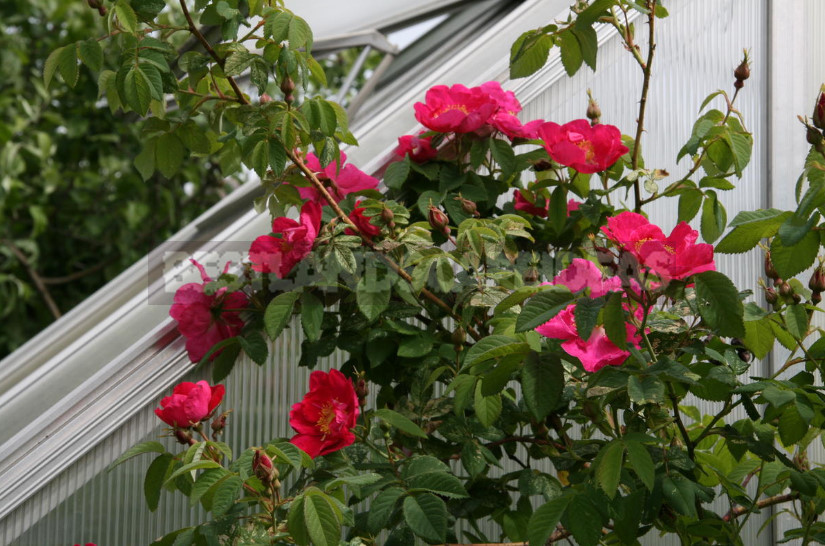 Well done Finns – and roses, and beauty, and aroma, and bloom all summer long, and do not freeze, and do not require shelter. I want to be happy for them.
Summing up, I want to note the most characteristic features that determine the appearance of the Finnish private garden, which can be taken note of:
respect for nature
no fuss and excess
subtle sense of color and texture
active unwillingness to shake neighbors imagination
rational organization of the economy and the use of new energy-saving technologies
use of traditional building materials
accommodate the individual needs of the person.