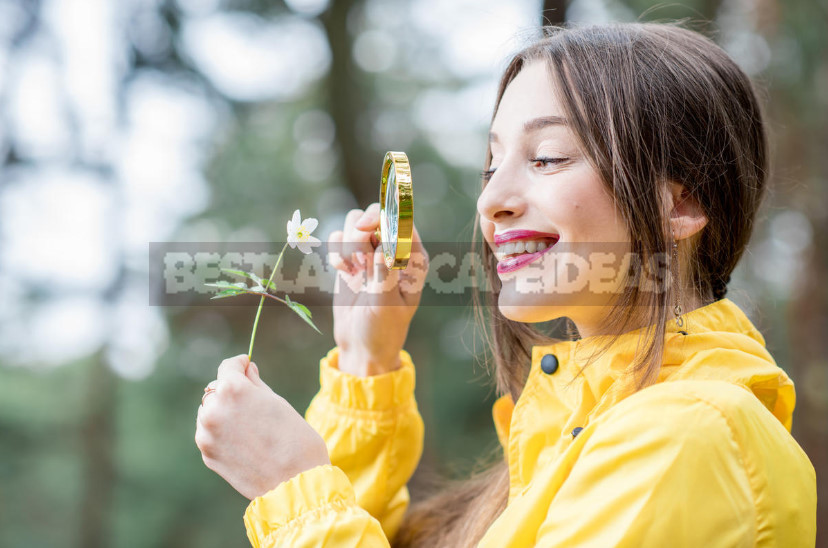 And so, we continue our interesting facts about the world of plants from the publication Interesting Facts about Familiar Plants: Unexpected Varieties and Phenomena (Part 1). And we stopped at the sixth point, so drove on!
6. Should you be afraid of cross-pollination of Cucurbitaceae?
Everyone knows that melons, melons and pumpkins are traditionally referred to melons. Besides, they're all cross-pollinated plants. And Yes, some varieties of pumpkins can really re-dusting between them. For example, zucchini, squash and cranberries — varieties of ordinary pumpkin interbreed with each other and its varieties, forming unexpected and original hybrids. Also cross-pollinated varieties within the same species. For this reason, the recommendations on seed production set the size of the spatial isolation from 500 to 1000 m between planting different varieties. But free re-pollination between watermelons, melons and pumpkins with the formation of fruits between them is hardly possible, since they are biologically far from each other and have a different chromosomal set.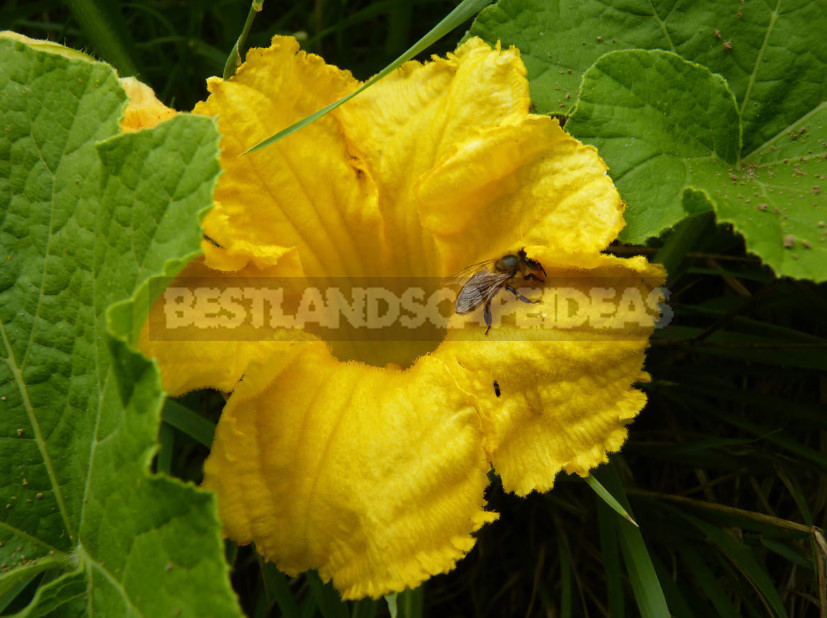 The factor of pollination between plants is important only if you decide to get your own seeds. If your goal — to harvest, the joint planting can not affect the quality of the grown fruit, as their varietal characteristics are genetically determined and depend only on the parent plants.
7. Tobacco is not for the pipe
The fact that tobacco can not only smoke, but also planted in the flower garden as a decorative and pleasant-smelling plant, should please many gardeners. Moreover, there is something to choose from — varieties for every taste and color!
Particularly interesting in a decorative sense Nikotiana alata. In varieties 'night fire' flowers bright scarlet color, and the varietal mixture "Sensation" -lilac, pale purple and even green. The group of varieties Nikotiana alata also include white 'White Bedder', crimson-red 'Evening Breeze' and 'Lime Green' with light green flowers.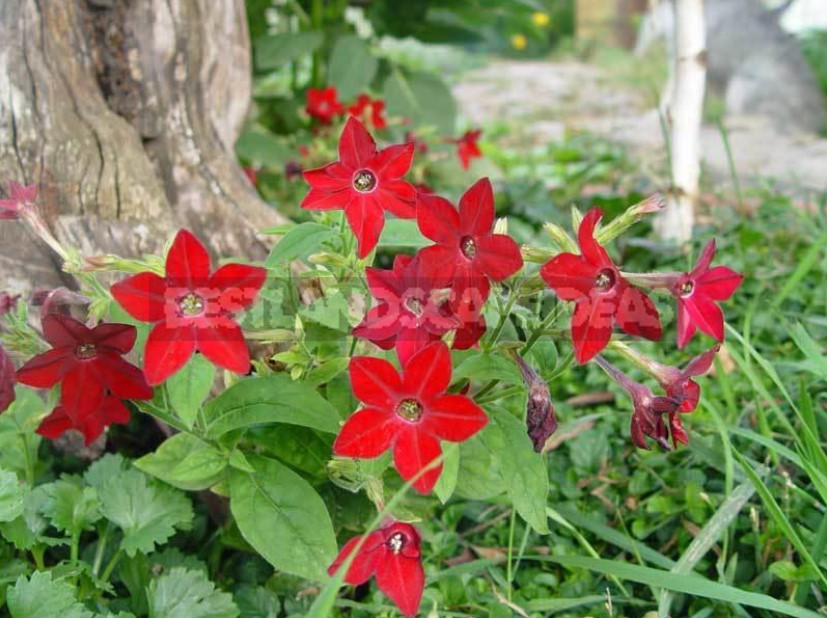 In addition to interesting color (mostly white, pink and red), many varieties of this species have a pleasant aroma, which is more evident at dusk. The most popular varieties belonging to the species Nikotiana alata, are compact in size. These plants require bright lighting and regular watering. They love nutritious and well-drained loose soils.
Other popular representatives of the ornamental tobacco refers N. x sandarae. Its low plants are very attractive. The cultivar 'Domino' is a spectacular dwarf with flowers that are maroon in color. This group also includes low-growing varieties 'Parfum Deep Purple' and 'Tinkerbell'. Their flowering continues from the beginning of summer until frost.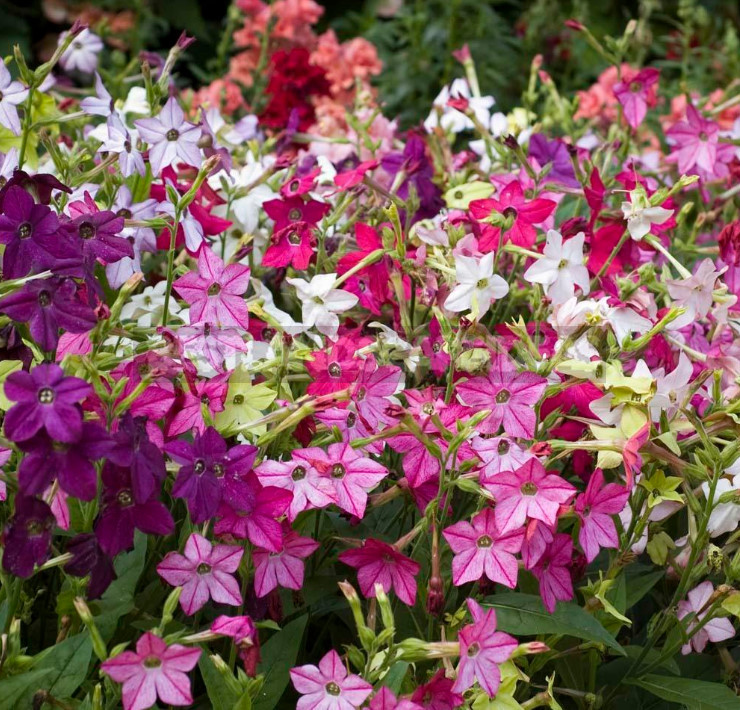 In addition Nikotiana alata, the decorative value is another species — N. sylvestris. Its variety 'Maji Noir' is famous for its large flowers (something resembling a pipe) with a pleasant aroma. Forest tobacco is sown on seedlings earlier than other species, as it requires more time for vegetation. In addition, it needs a reliable support.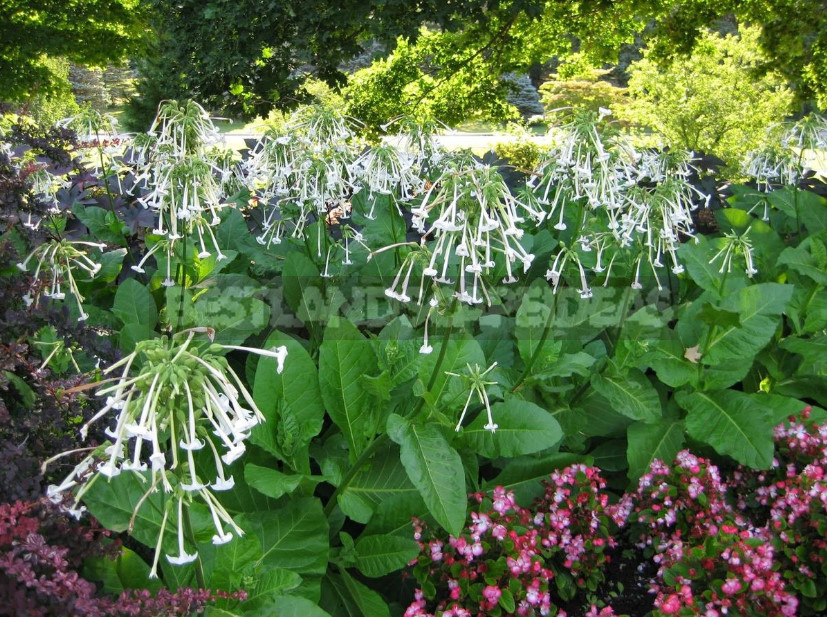 If you want something more original, pay attention to another kind of culture — N. langsdorffii. Its variety 'the king of perfume' has unusual in shape small green bell-shaped flowers that have an incredibly pleasant sweet aroma. The plant blooms late, only in early August, but blooms until the frost.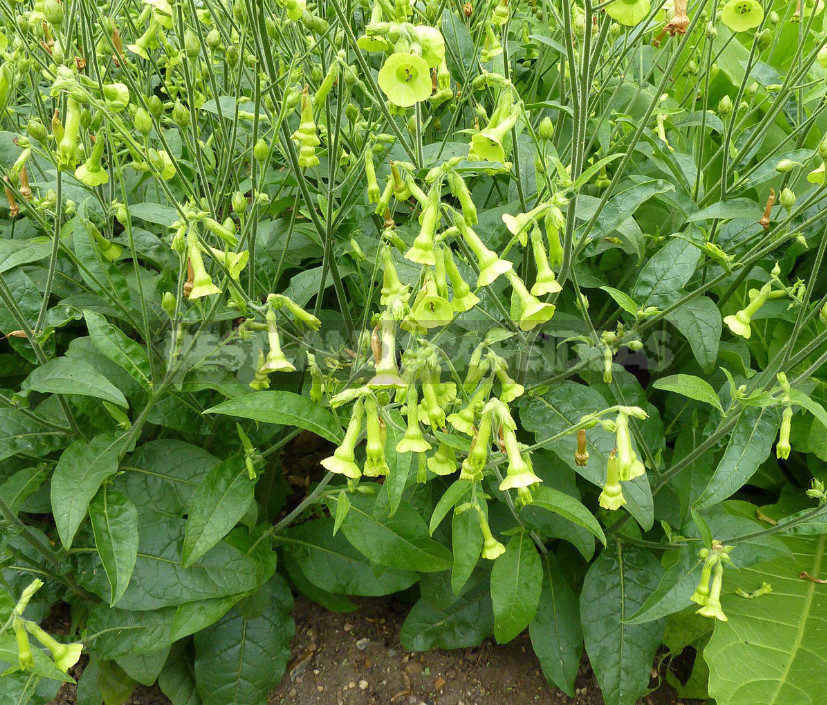 8. Blue roses and Hydrangea: how to get them?
What gardener does not see himself as an artist, painting plants in the most unusual colors? We always want something new. And it was the passion for the new that allowed scientists to offer us ways to achieve the impossible. For example, the color of hydrangeas can be changed, playing with the acidity of the soil. Increasing acidity, pink Hydrangea can be made blue or blue, red — purple.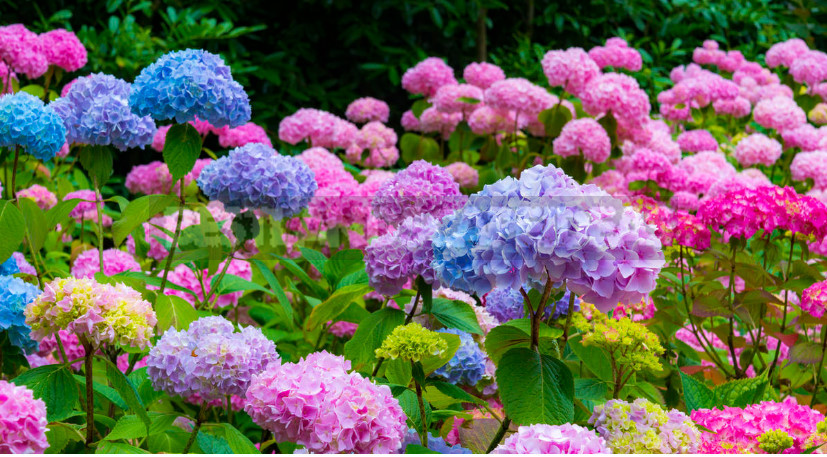 To do this, every two weeks in the soil make 0.3–0.5% solution of aluminum or iron alum (3 liters per young plant, 5 liters per adult). You can still feed Hydrangea water, infused with peat. However, do not try to get a quick effect by increasing the concentration of the solution. Hydrangea can die from root damage. In addition, you need to know that white hydrangeas can not be made blue, because they do not have the appropriate pigment — Dolphin.
In roses it is not present too though scientists try to receive by means of genetic modification the flower containing a blue pigment. Conventional crosses bred conditionally blue varieties of roses 'Mamy Blue', 'Blue River', 'Shocking Blue', 'Rhapsode in Blue', 'Blue Moon' (the last two varieties are widespread). These roses are pale purple, pinkish-lilac or silvery-bluish color. Real magic in the garden!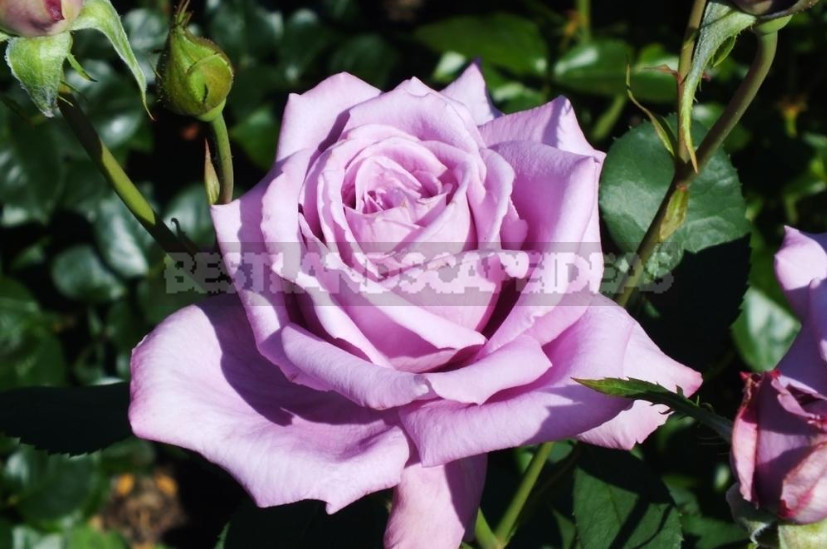 9. What Botanical "beast" is this pepper?
The pepper shaker is on every table, but do we know what the plant from which this seasoning is derived looks like? So, Piper nigrum is a tree vine of the Piperaceae family, and its homeland is South India. In our area, this plant can be cultivated only in room conditions or in a winter greenhouse with a temperature of +25°C. at temperatures below +10°C, the plant dies. Liana begins to bear fruit in the second year of life. But this plant is propagated by layering, cuttings and seeds.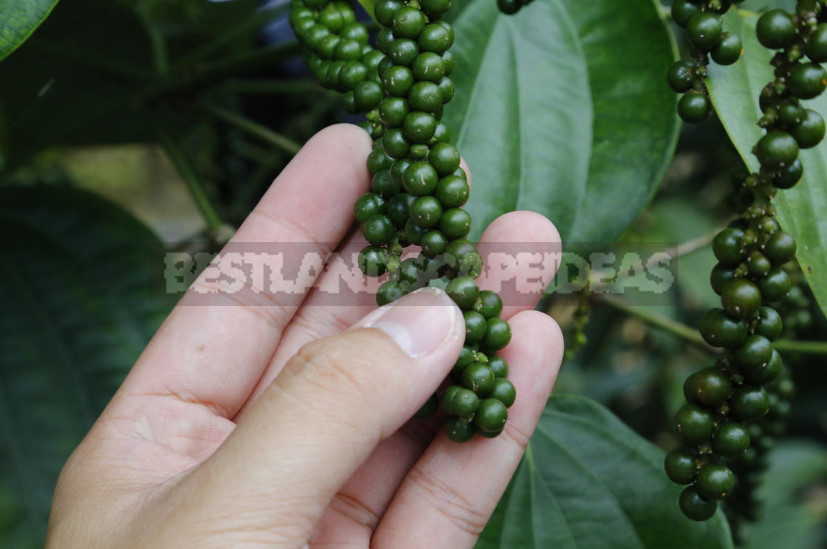 As for Pimenta dioica, it is the fruit of a completely different plant-an evergreen tree of the family Myrtaceae, which is called Piimenta officinalis. It can reach a height of 12 m. its homeland is the Antilles. Pimento is grown for the fruit, which is removed green, as in Mature form, they quickly lose flavor. Fruit trees begin on 6-7-th year after planting. In the middle lane this tropical tree can grow only in a greenhouse.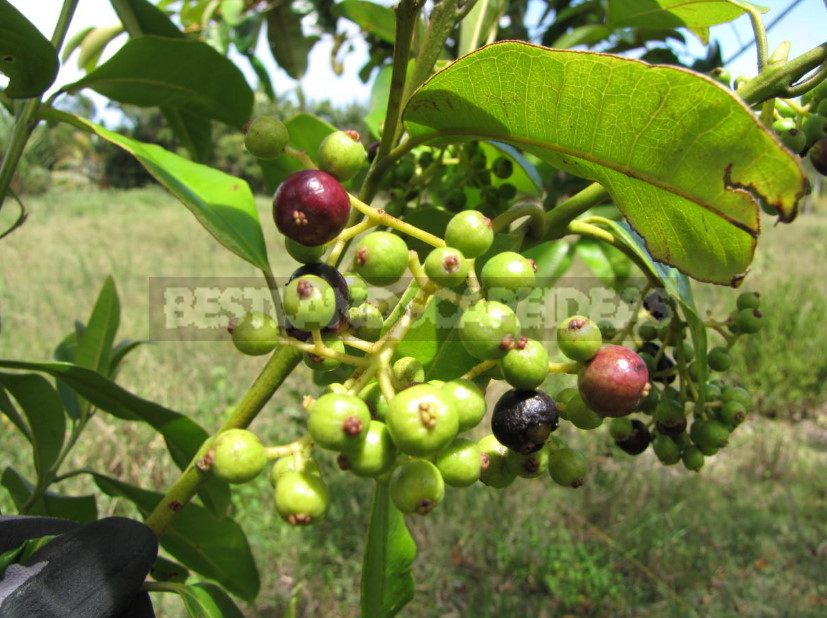 10. White Paeonia-sissy?
Indeed, in the literature on floriculture there are comments that white Paeonia more demanding than others, they are more often damaged by disease. However, this does not mean that you need to abandon their cultivation. You just have to choose a more thorough care.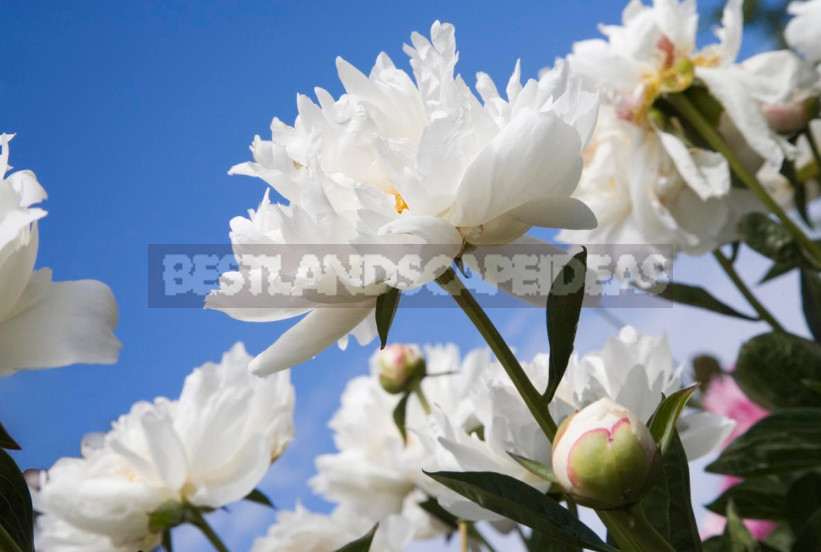 The reasons for poor growth and weak flowering Paeonia (both white and all others) may be several. Sometimes it is the wrong landing-in a dimly lit or excessively humid place (white peonies sharply react negatively to shading). Do not overfeed plants with nitrogen, it is better to make ash and potash fertilizers. In dry weather peonies should be watered regularly, especially during budding. On each peduncle leave the big Bud, the other plucking. After cutting flowers for a bouquet on the Bush should remain as many leaves.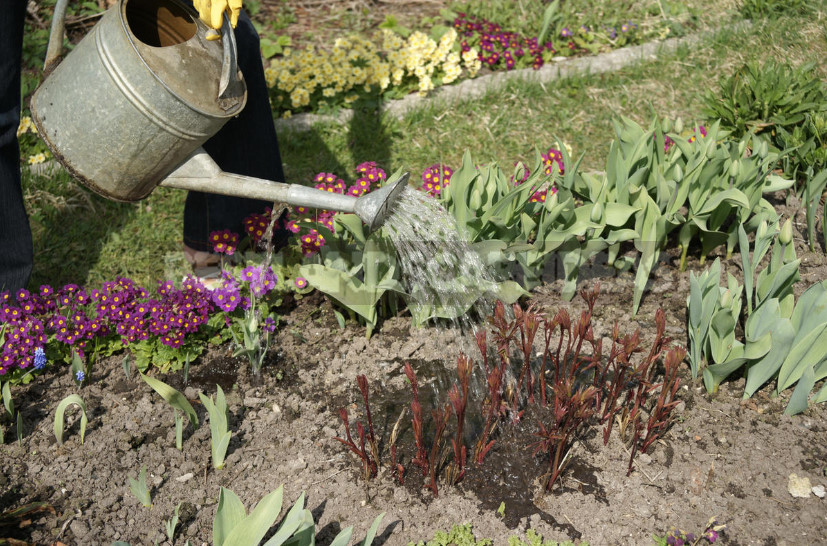 When white Paeonia reach the age of 7-10 years, they have to be divided. And they should not be too small, but also very large — also not an option: they slowly formed the root system. It should have 3-5 kidneys and 2-3 branching rhizomes. When planting peonies, the distance from the uppermost kidney to the surface of the earth should be: on heavy soils — 3-5 cm, on light — 5-7 cm.with small planting, the roots suffer from frost, with too deep — only stems and leaves grow, flowering is not observed. Peonies are planted in August-September. If you do it in the spring, they take root badly. In the first year after planting it is better not to give the plants to bloom, in the second year you can leave one flower, and only in the third year the peony will bloom fully.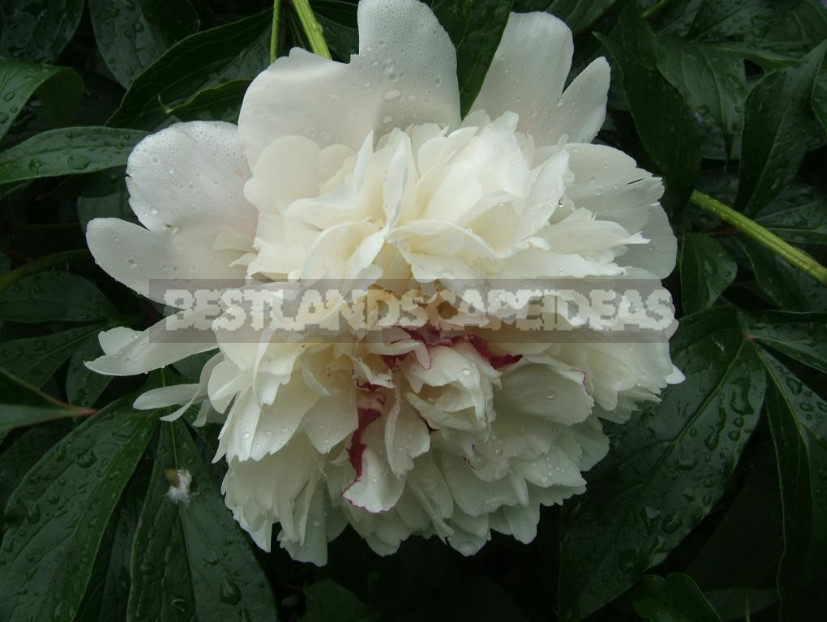 Much of course depends on the variety. White Terry peony variety 'Festiva Maxima' is grown all over the world for more than 100 years. It is resistant to diseases, has a pleasant smell, long blooms.