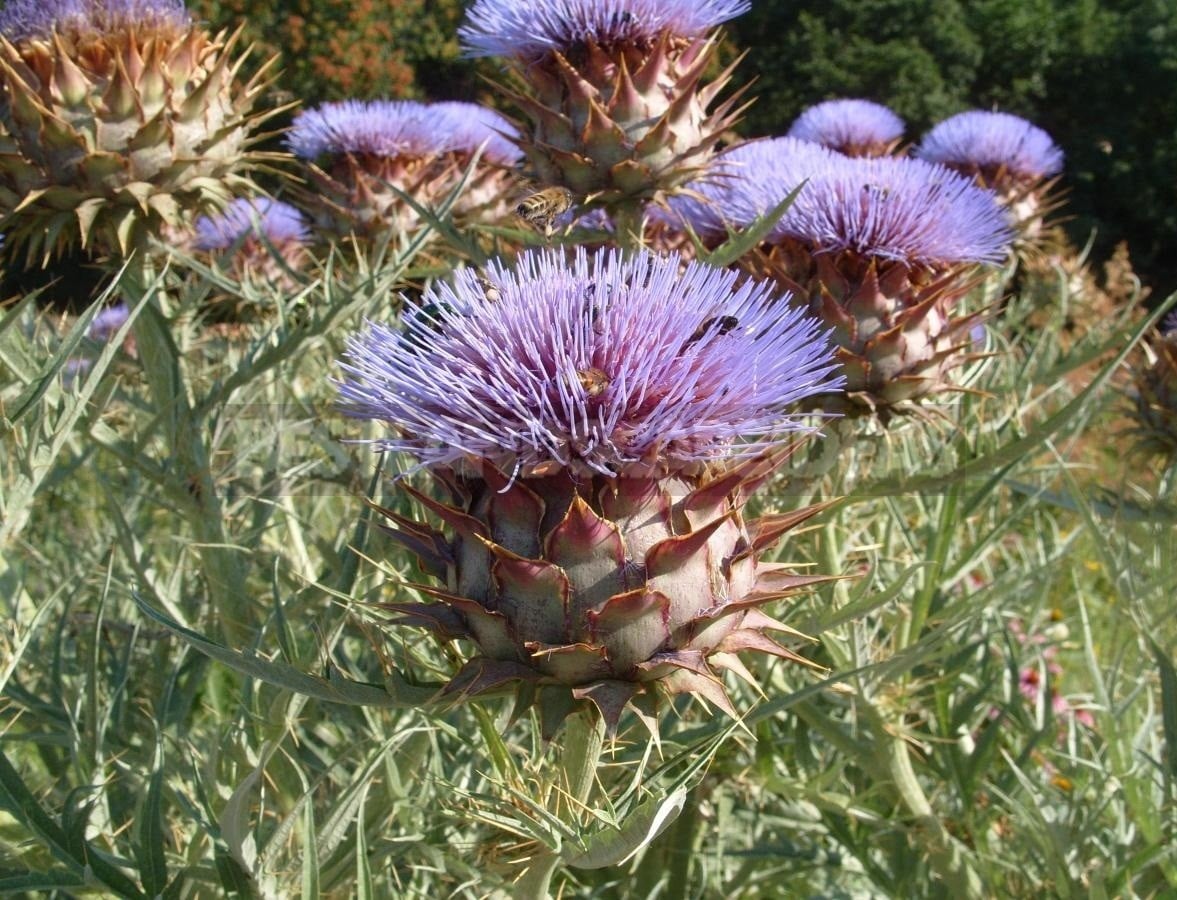 Using baskets of inflorescences Artichoke, similar to a large cone of cedar, at a time when they are just beginning to unfold. Baskets should be tight, in any case not sluggish.
At first at Artichoke clean thin prickly ends of scales, then it cook entirely. In order not to darken the sections, the water is acidified with lemon. Boiled Artichoke taste reminiscent of the taste of Asparagus, Cauliflower, green peas; raw Cynara (is and so) – walnut. Boiled Cynara stuffed, used as a garnish, eat with sauces and as a separate dish.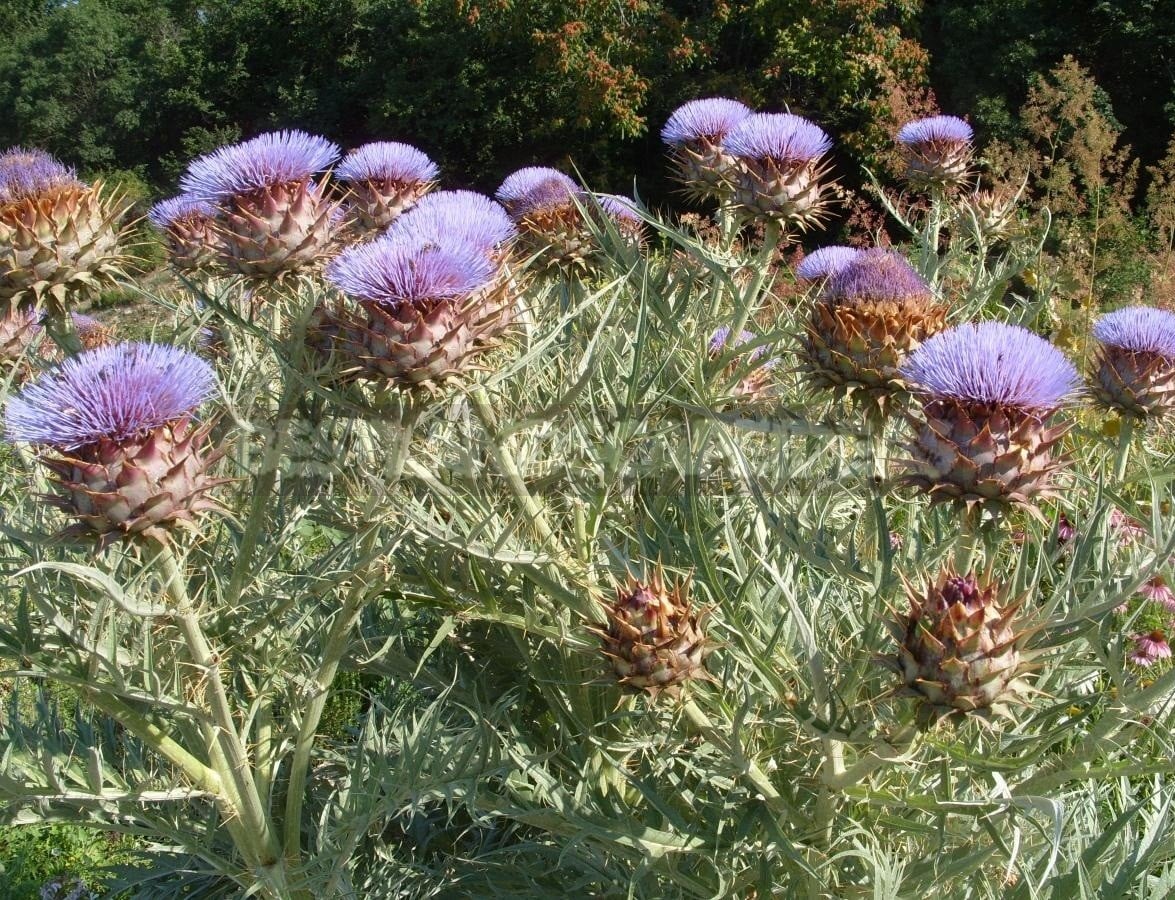 Cooking of an Artichokes according to the Greek recipe
Take what? 8 Artichokes, 4-5 cups water, juice of 1 lemon, 1 tsp olive oil, 0.5 tsp salt, 2 bunches Parsleys, 2 shoots Fennel Bulbs, Coriander, pepper.
How we cook? Cut the sharp ends of the scales, cut Artichokes into 4 parts. All ingredients mix, boil, put in them Artichokes and cook 15-20 minutes. Cool with the liquid and serve.
Cooking artichokes and asparagus ragout in a French recipe
Take what? 4 artichokes, salt. For stew-200 g green asparagus, 200 g agaricus, 2 cloves of garlic, 3 small bulbs, 3 tablespoons olive oil, 150 g cream, salt, pepper, nutmeg, a little starch, 8 small tomatoes, 8 tbsp grated Emmental cheese, 1 lemon.
How we cook? Boil artichokes in boiling salted water for 20 minutes. Let cool, cut lengthwise and in half.
Ragout Asparagus. Clean the lower part of the shoots of asparagus, remove the hard ends. Asparagus cut into pieces 3 cm long. Mushrooms mine, cut into slices. Garlic and onions finely cut, lightly fry in heated sunflower or special olive oil for frying. Put the mushrooms and fry for a few minutes, then add the asparagus, cream, spices and simmer under the lid for 15 minutes. Then take out the vegetables with a slotted spoon, evaporate the cream to half the volume, if desired, season, and then spread the vegetables in them.
Artichokes place in a fireproof dish. In each artichoke put stew, top-half tomato, sprinkle with 1 tbsp grated cheese, bake in the grill. On the table served with slices of lemon.