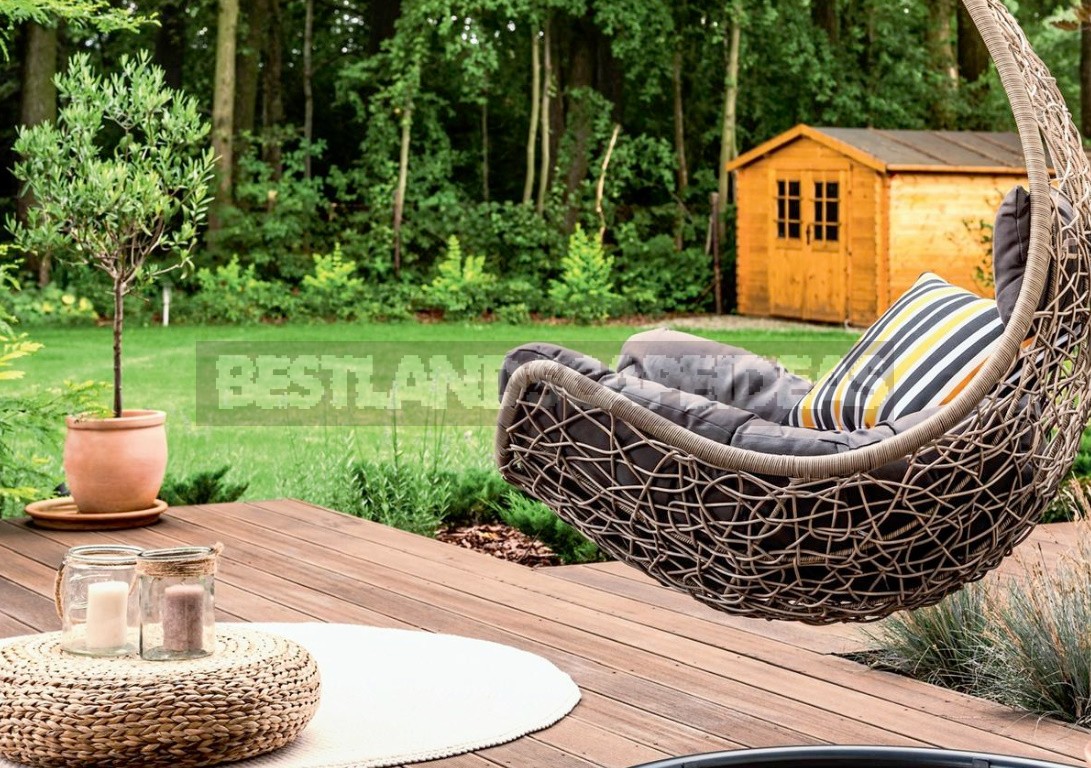 Laconic forms, minimalistic decor, high-quality materials and restrained colors — a fashionable modern terrace looks exactly like this. Let's figure out how to combine the principles of "nothing extra" and "all inclusive".
Better less, Yes better — this well-known principle succinctly illustrates the current trend that most architects and landscape designers are currently guided by when designing terraces and recreation areas: their General appearance is determined by clear contours, simple lines and mostly muted tones. When selecting plants for flower beds and pots, the approach is similar: experts recommend betting on several, ideally, evergreen species, rather than on diversity and colorfulness.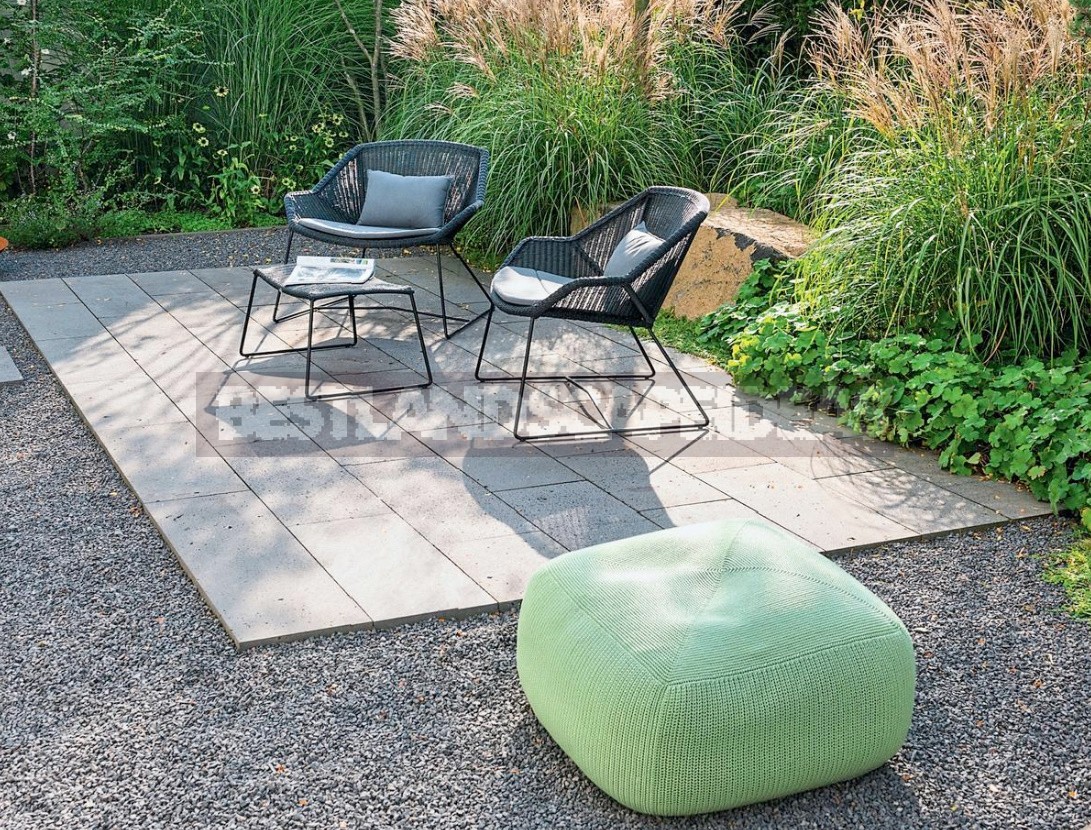 In the minimalistic-style recreation area, nothing distracts from the main task — relaxation. After all, comfort is a priority, not just visual aesthetics. This is also practical in terms of ergonomics of the layout (for example, in the course of panoramic Windows), and even regular cleaning.
The materials that are best suited for a modern-style terrace are PVC, metal, including forging, and composites. For the" floor", along with gravel, granite and large slabs of concrete or natural stone, it is recommended to use wood / thermal wood/wood-polymer composite. At the same time, "warm" and "cold" are perfectly combined with each other!
It is advisable to make two places for leisure on the site, for example, a terrace right next to the house, allowing you to comfortably sit at a table, and a "narrow profile" corner — with a comfortable chair, bench or chaise longue. For the main place of rest, you can safely choose an impressive and spacious furniture, such as a sofa, table and lounge-style chairs.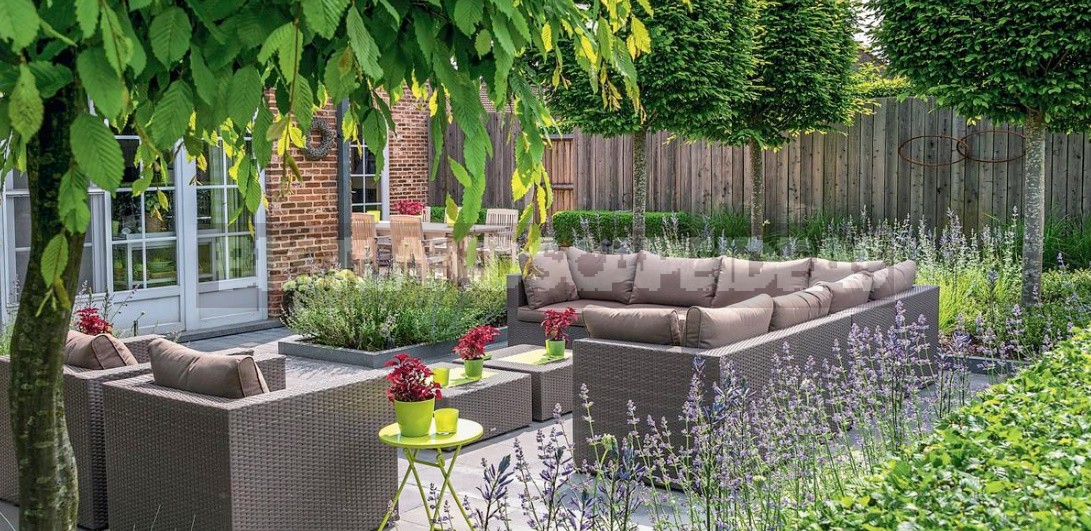 For an additional one, you should look for more compact options. It is better to give preference to furniture in light natural tones or anthracite shades. And as bright accents will come to the yard pots of rich colors.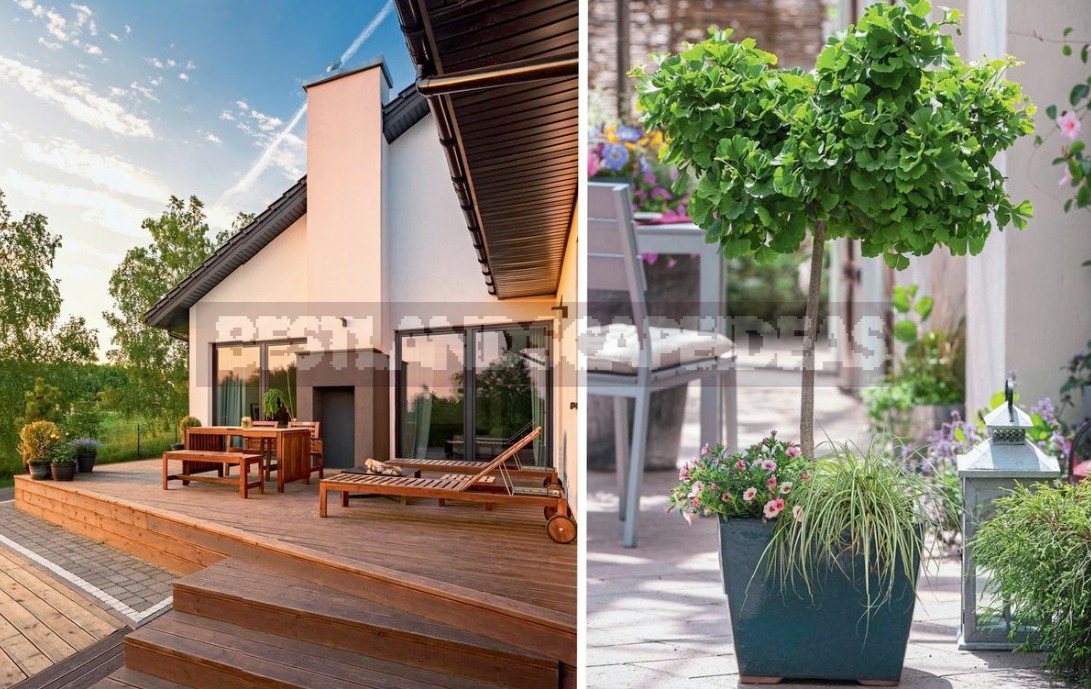 Noble restraint is particularly to the face in small areas. The garden looks like a cozy airy living room under the open sky-provided that it is surrounded by "walls": a high clipped hedge or fence (made of wood, concrete or Corten steel).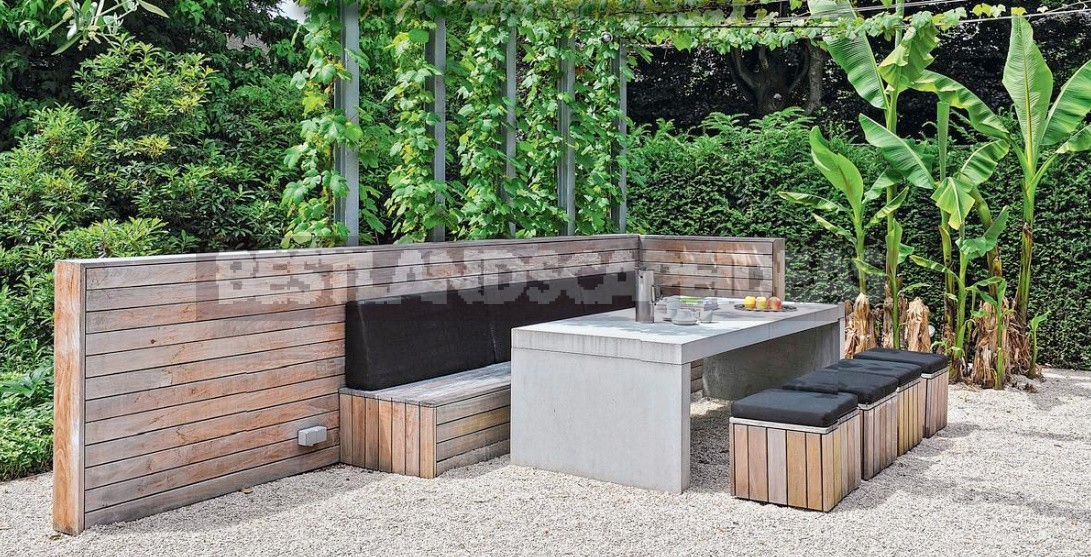 Tip: these walls, especially custom-made ones, can be supplemented with a bench, a wide platform, a garden fireplace, or a water element.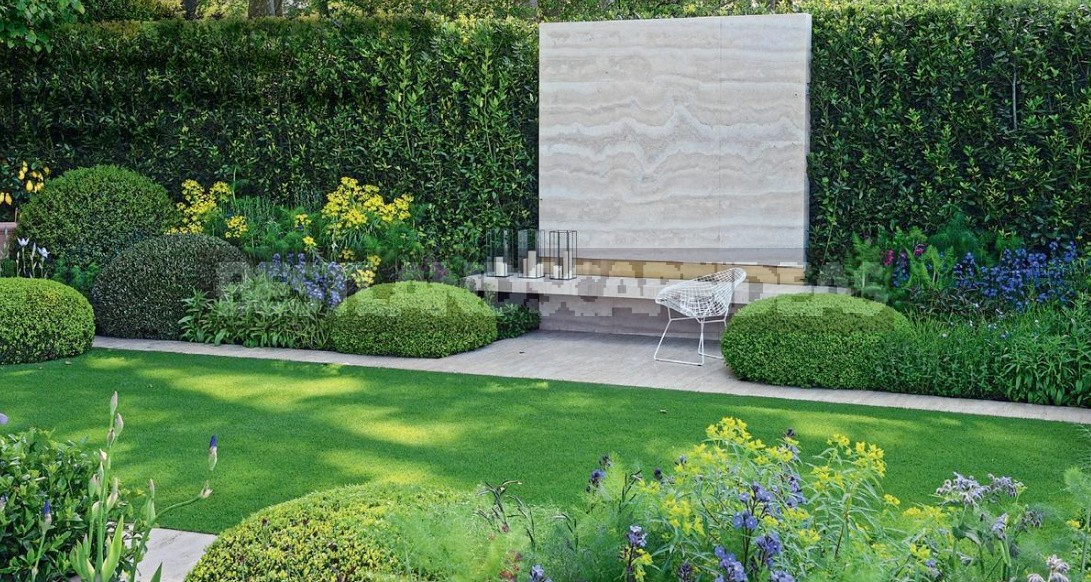 Garden for relaxation of the soul and body
Hedge of Fagus sylvatica 'Purpurea' with inserts of concrete screens frames the site on both sides. From the prying eyes of the inhabitants of the garden also protects the original wall with two Windows — behind them you can see hydrangeas ' Annabelle' with Miscanthus.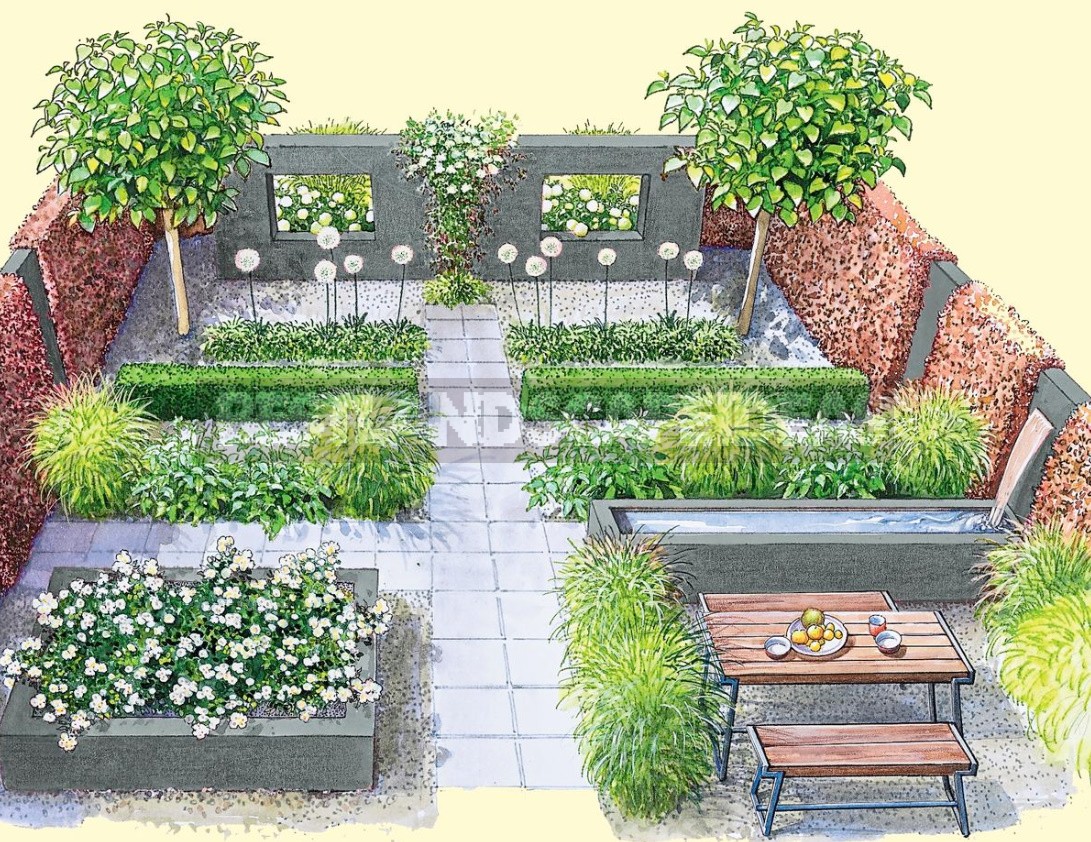 Around the narrow symmetrical flower beds, the surface is paved with light concrete slabs with gravel inserts. The plantings feature two Catalpa 'Nana', white Clematis montana' Elten', and decorative herbs, Ligustrum vulgare' Lodense', autumn-flowering anemones, white decorative onions and groundcover roses of the'White Roadrunner ' variety. The latter grow in a raised flower garden with concrete retaining walls. Next to the table and benches planted Miscanthus sinensis and equipped with a narrow pond with a mini-waterfall.