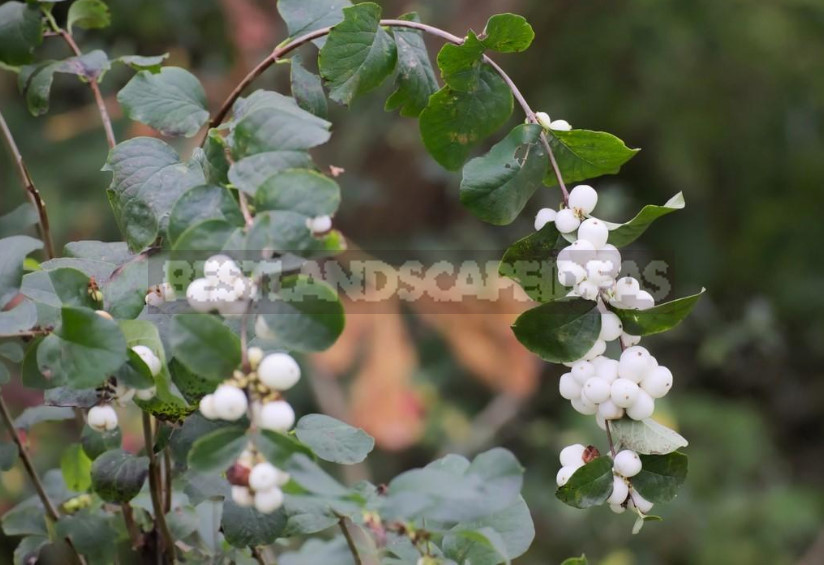 The bright fruits of this amazing shrub continue to stick firmly on the twigs, even under a layer of snow. Because the snowberry, in my opinion, you can give the palm for the longest "period of beauty."
Reproduction
This unpretentious culture surprises with its ability to easy breeding. The snowberry if you wish, you can propagate the seeds. To do this in late autumn, you need to collect a handful of ripe berries, extract seeds from them, rinse them and dry a little. Planting small seeds directly into the open ground is fraught with the fact that they can "float away" from the desired depth under the influence of precipitation. Therefore, they are sown in a box with a light fertile substrate and sprinkle on top of a small layer of sand.
The container is covered with glass and left on the street or balcony for the whole winter, and in the spring is brought into the room. The appeared seedlings are grown throughout the warm season, and closer to autumn planted in the open ground in a permanent place.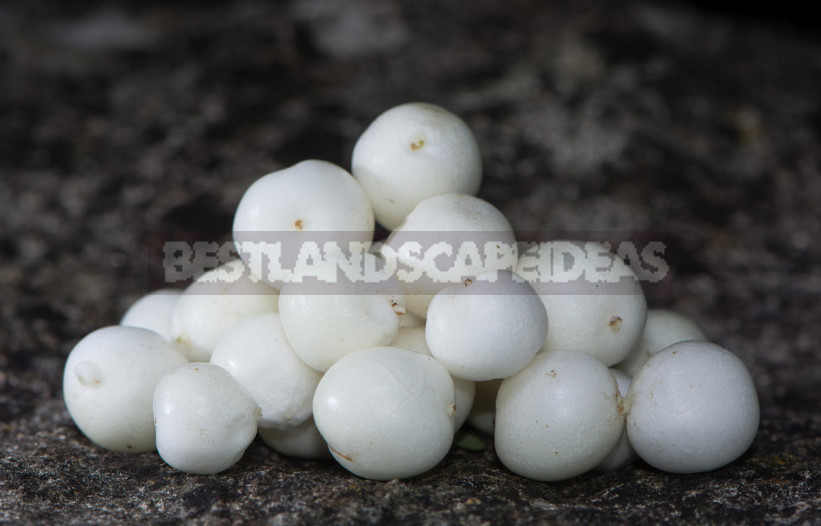 It is much easier to get new lush bushes, digging from an adult plant the right amount of root shoots. By the way, root offspring in large numbers are formed in the tree-trunk circle of any snowberry and often beyond, which requires the gardener to take "taming" measures. Young seedlings with a well-developed root system, planted in a new place in a pre – prepared planting pit or trench.
This culture in autumn or early spring can be propagated by dividing into parts adult Bush. However, the following difficulties may arise: the root system of an adult snowberry is quite powerful and spreads within a radius of more than 1 m from the center of the Bush. Therefore, to get a quality planting material, you will need to dig the plant no closer than 0.7-0.8 m from its center.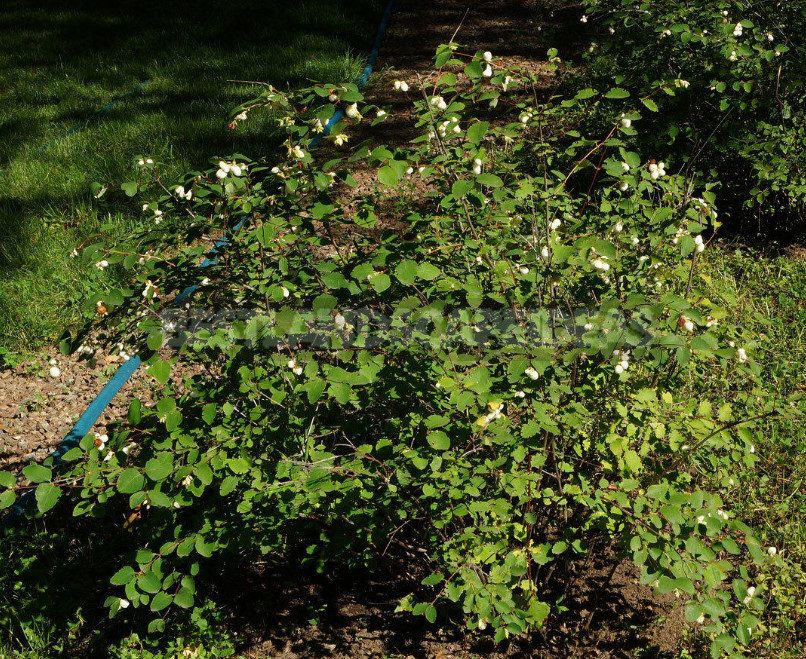 Less time-consuming would be another way of reproduction-using layering. For this you need to bend it in a horizontal position low annual sprig of snowberry, to remove the middle part of all the leaves, pressed to the ground and sprinkle moist soil, leaving above the surface of the tip length of 20-30 cm from the Ground in this place need all the time to maintain a humid condition. When the escape takes root, it can be separated from the mother Bush and transplanted to a new location.
Also, this spectacular shrub can be propagated by cuttings. Lignified last year's shoots are cut into cuttings in early spring, green cuttings are obtained in early summer, cutting the young growth of the current season.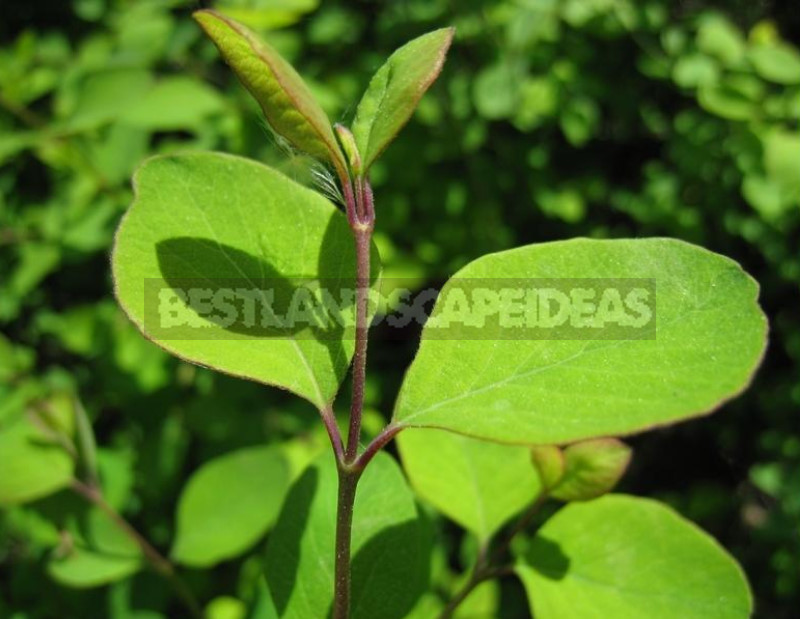 Cuttings cut in such a way that they remained 4-5 buds. They are rooted in separate glasses or a common box filled with a light substrate. During the rooting period, it is important to maintain moderate soil moisture and high humidity around the cuttings. Well-rooted young plants are planted in the open ground in early autumn.
Types and varieties
Among the different types of snowfields the most popular is Symphoricarpos albus. The wide spread of this shrub is not accidental-the plant has the highest frost resistance, compared with other representatives of the culture, and therefore develops perfectly.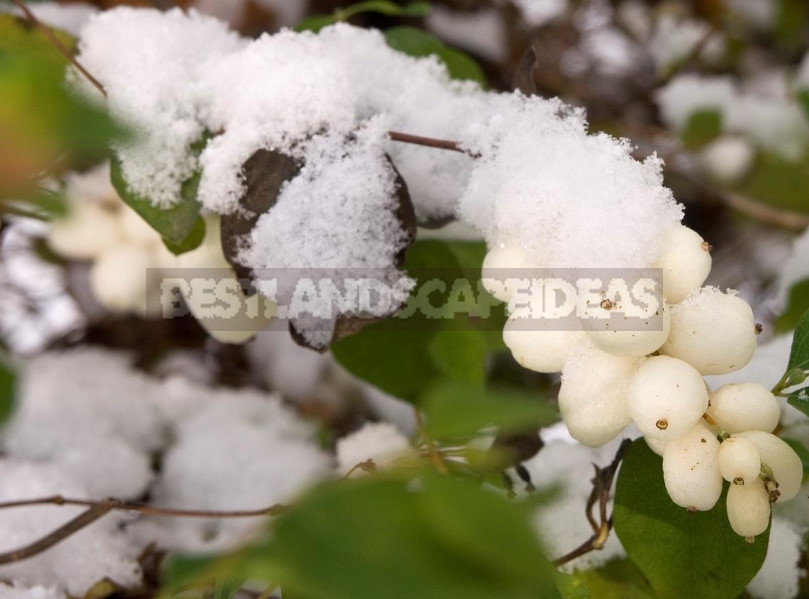 In addition to the classic Symphoricarpos albus with white inflorescences and snow-white berries – beads, the interest of gardeners is its other variety-Symphoricarpos albus var. laevigatus. This shrub has the same snow-white fruit, but different pink color flowers and thinner and longer shoots.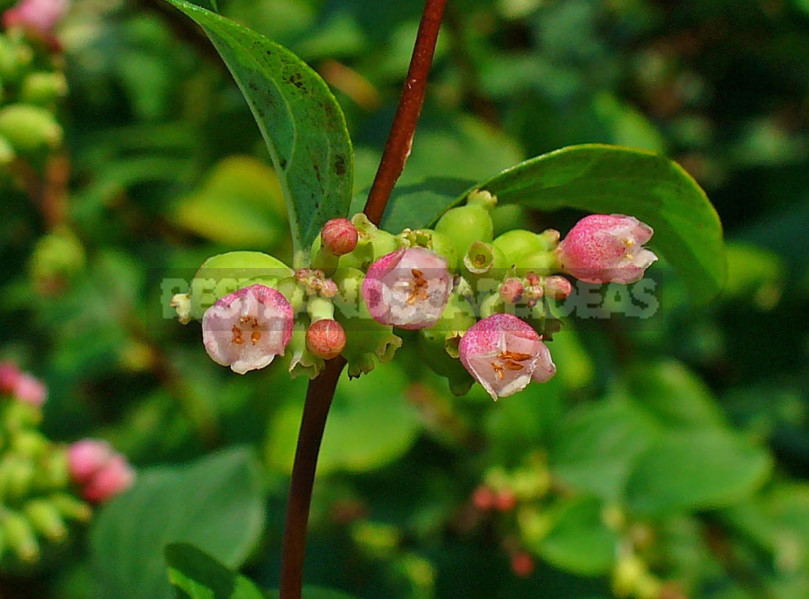 We should also mention the incredibly spectacular Symphoricarpos orbiculus. A distinctive feature of this species — amazing pink inflorescences and bright purple-red berries, covered with a thick gray bloom.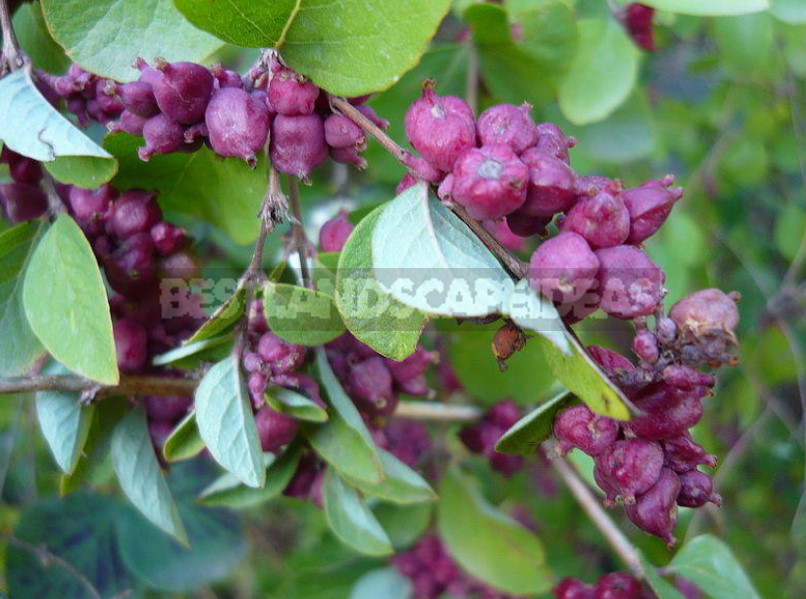 This variety is less winter-hardy than the first, but even with strong freezing in severe winter frosts very quickly recovered after damage.
In the varietal line is to highlight a delightful shrub called 'TAFF's Silver Age' with a white border on the leaves, as well as a hybrid of 'Variegatus', characterized by spectacular yellow-green foliage.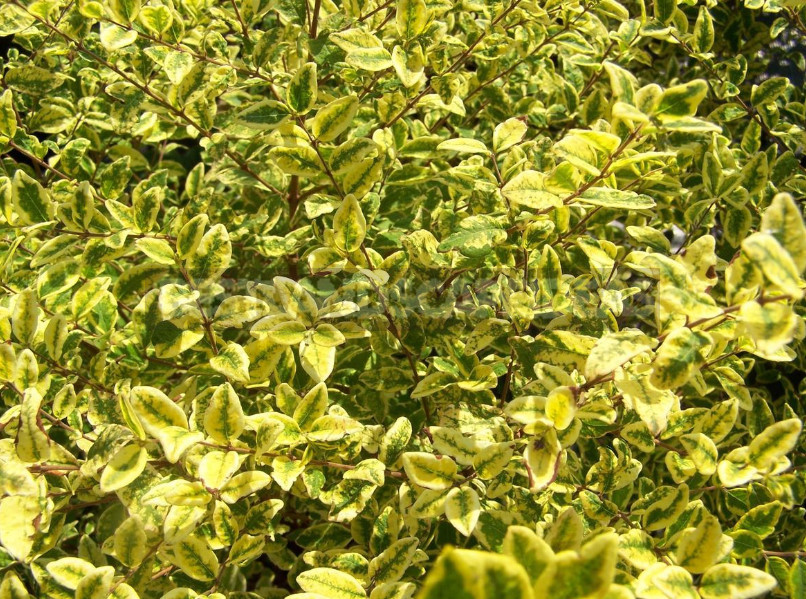 Noteworthy Symphoricarpos occidentalis-beautiful leafy shrub up to 1.5 m. this species stands out unusual leaves-on top they have a smooth surface, and the bottom covered with "felt" pubescence. Unusual pubescence is present on its pretty bell-shaped flowers, in place of which later formed numerous white or pale pink berries.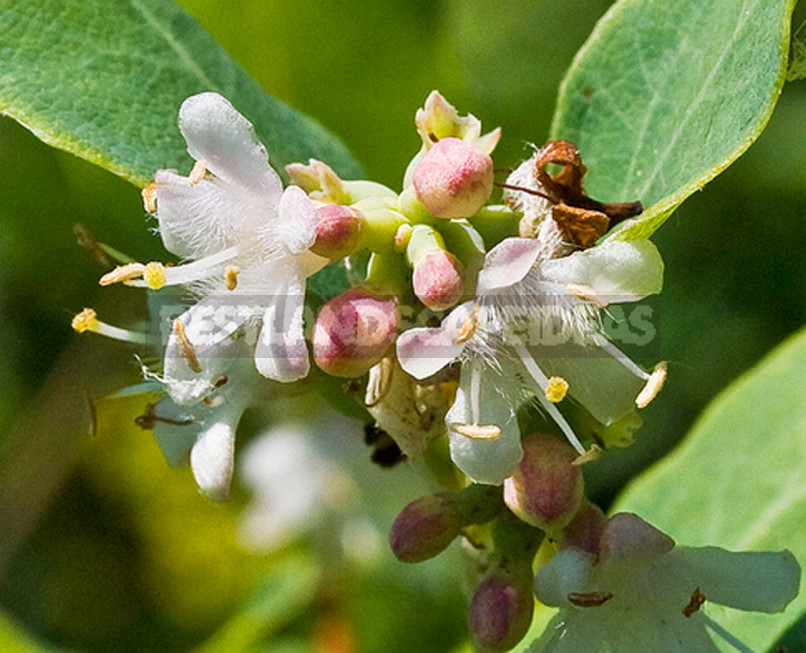 Interesting for gardeners Symphoricarpos oreophilus, reaching a height of 1.5 m and stands out beautiful oval leaves rich green hue, bell-shaped flowers of white or pinkish hue and snow-white berries. This species has medium winter hardiness, but the additional shelter is perfectly resistant to our harsh winters.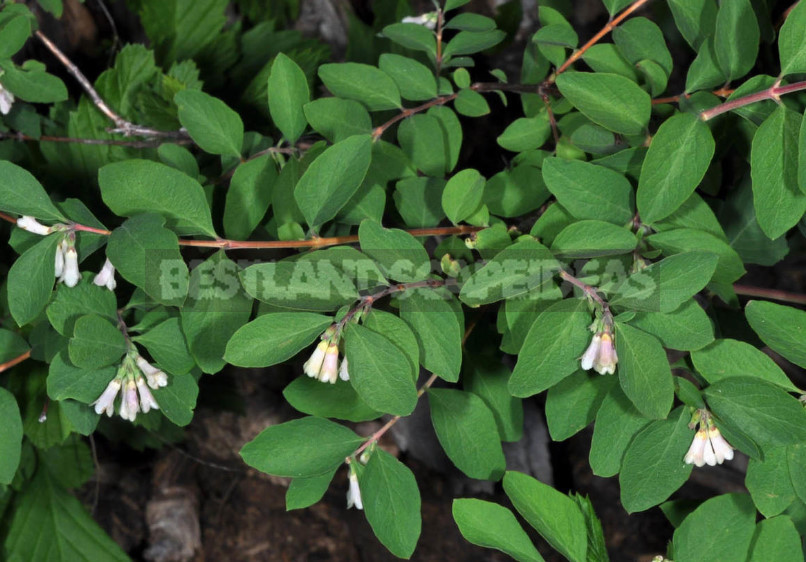 Certainly worth noting is a line of hybrid varieties Symphoricarpos x doorenbosii, among which stands out variety 'Mather of Pearl' with beautiful dark green leaves elliptical shape and numerous pale pink fruits.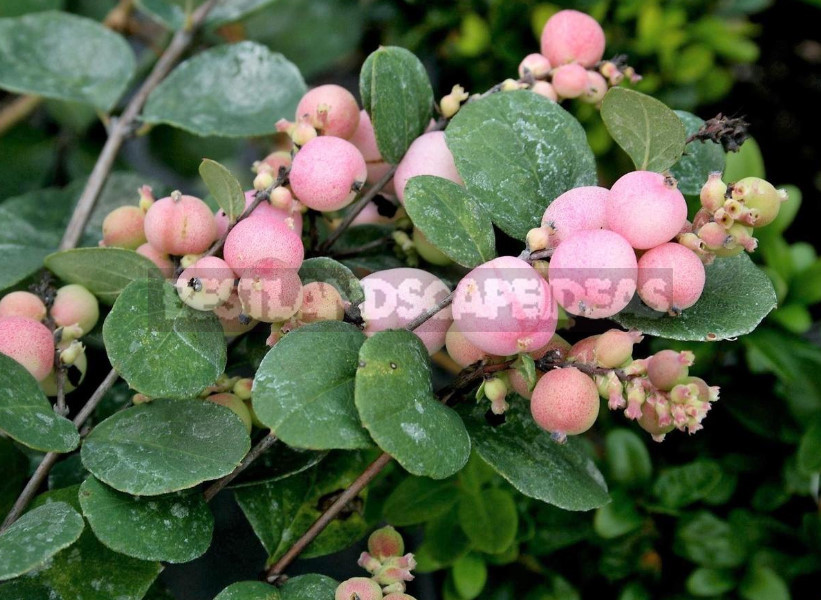 Very attractive will look in the garden grade 'Magic Berry'. This shrub is incredibly beautiful during flowering, when immersed in bright pink flowers. Not less effective, or during heavy fruiting: in the place of the buds appear purple-red fruit.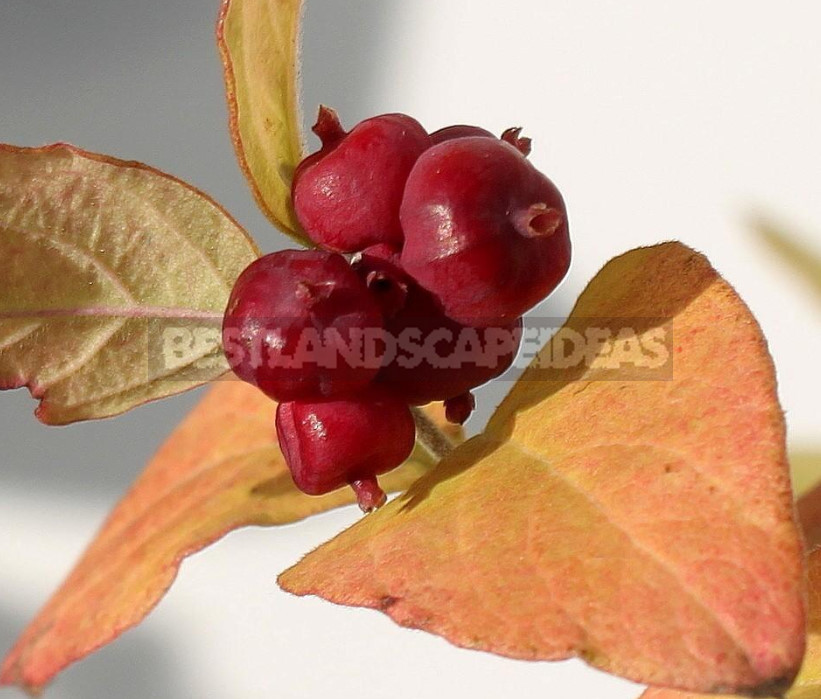 Will be a wonderful decoration of the garden cultivar 'Amethyst', reaching a height of 1.5 m. during fruiting it is impossible to take your eyes are the branches of the Bush covered with fruit-beads a whitish-pink hue. It adds advantages and increased frost resistance in comparison with other varieties of Symphoricarpos x doorenbosii.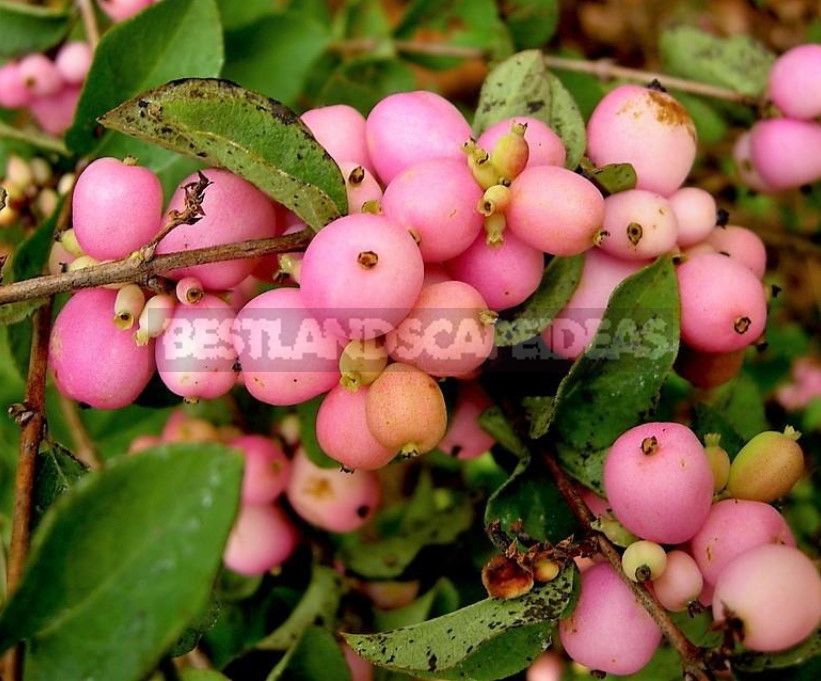 Among the many decorative cultures of snowfields can be put on one of the first places in the unpretentiousness of care. This amazing shrub will delight you with lush greenery of its lush crown in the summer, and in the autumn will attract attention with a bright necklace of spectacular fruits, which often continue to show off on the branches throughout the winter.