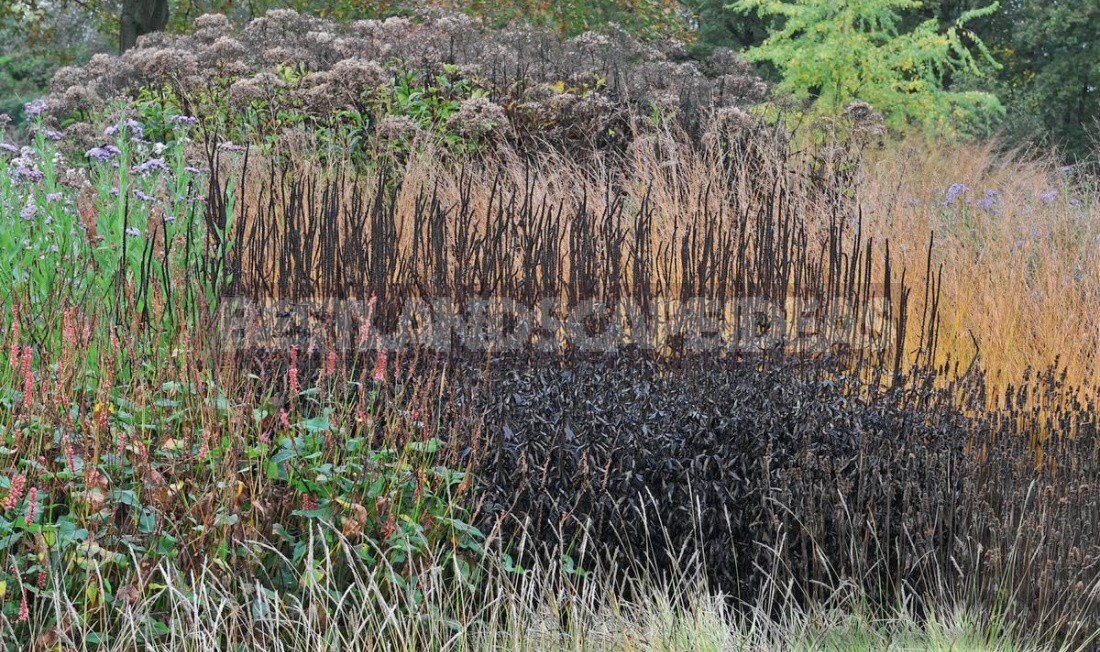 Veronicastrum is good at any time of the garden season due to the beautiful foliage and impressive size of the bush. Well, at the peak of flowering, you can not take your eyes off it — so attractive are long purple, pink or white "candles" collected in inflorescences-"candelabra".
Portrait of a plant
the genus veronicastrum includes about 20 different species inhabiting siberia, china, japan and north america. all of them form vase-shaped bushes with a narrow base and a wide top. erect strong stems from top to bottom are covered with whorls of beautiful narrow leaves with notches. It is the whorled arrangement of the leaves that helps to distinguish veronicastrum from its botanical relative veronica – it has opposite leaves. the stems are completed with long cone-shaped branching inflorescences consisting of miniature flowers that open from the bottom up. Sometimes the inflorescences grow together, and the tops of the cones are bifurcated, resembling candelabra — this phenomenon is called fasciation.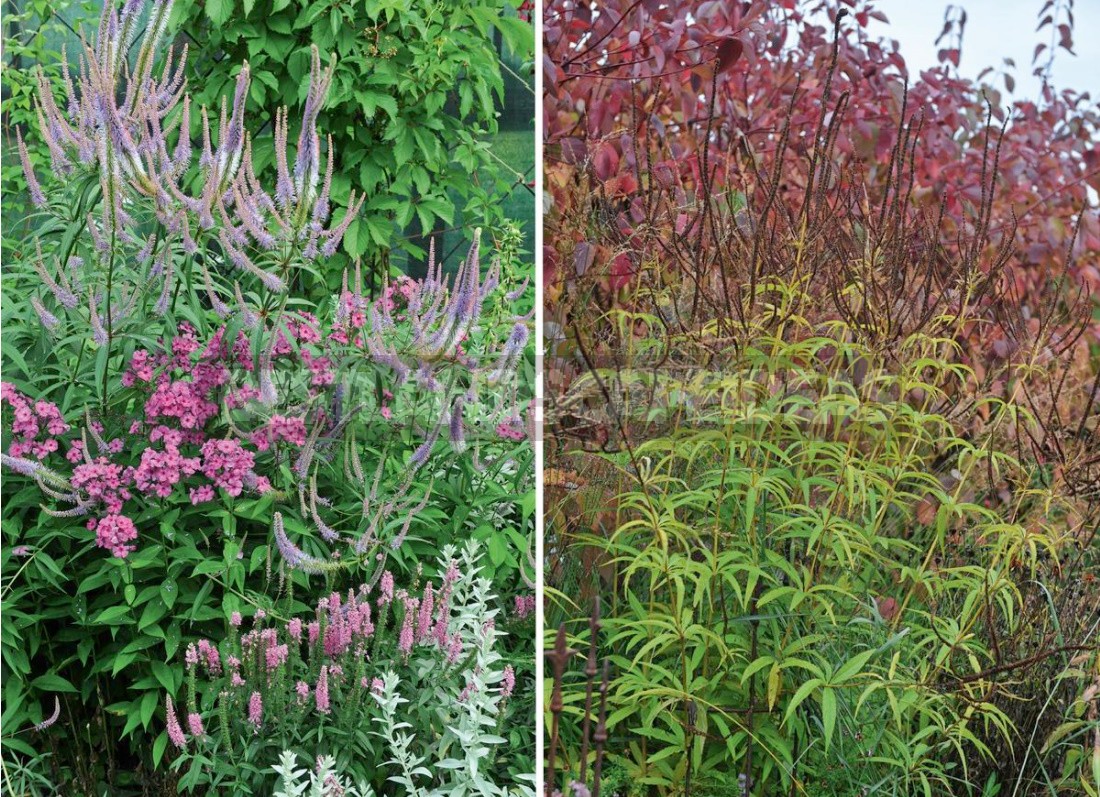 Two types are common in gardens:
Veronicastrum virginicum usually has white or pinkish inflorescences;
Veronicastrum sibiricum is pale blue or lavender-purple, and blooms a few weeks earlier. They bloom from 4 to 6 weeks. Both species can reach from 1 to 1.8 m in height.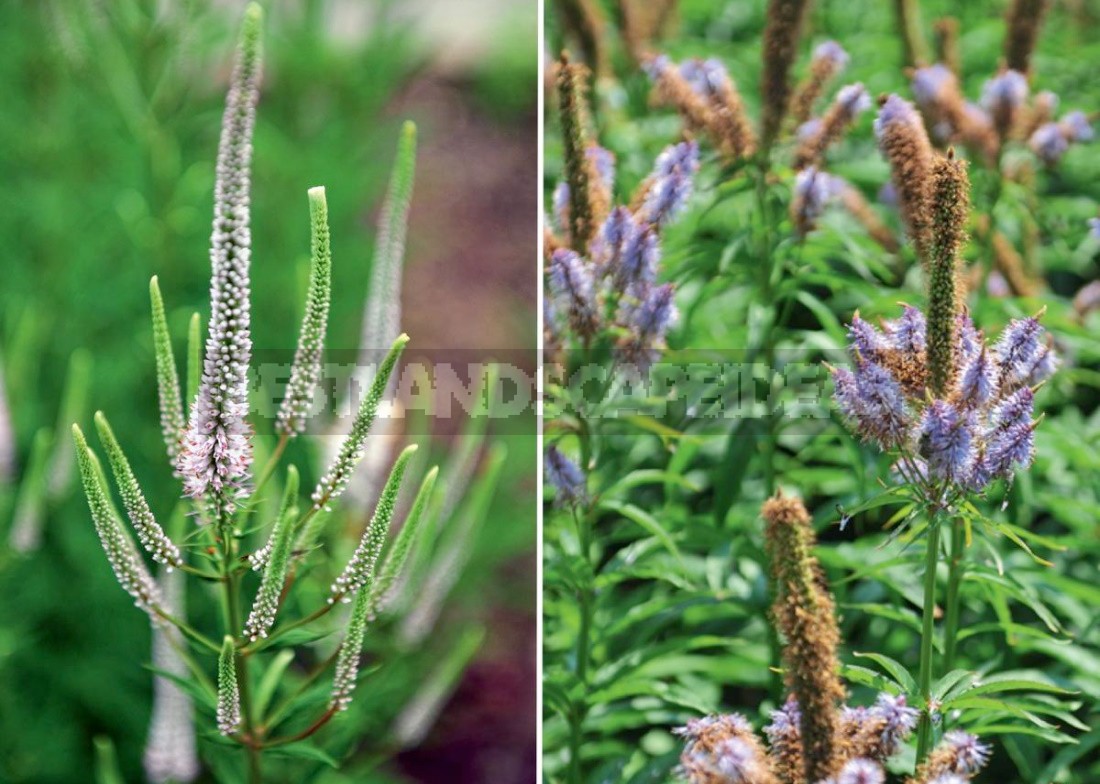 The largest number of varieties has Veronicastrum virginicum, and Veronicastrum sibiricum does not have many cultivars.
Optimal growing conditions
Veronicastrum grows best in well-lit areas. The plant will withstand light shading, but the bushes in this case can fall apart, and you will need a garter to the supports.
There are no special requirements for soils, only good drainage is important. However, the most effective bushes will look on moist soils, fertilized with compost and mulched.
In long dry periods, veronicastrum will need watering.
Care during the season
Spring
New plants are planted or old bushes are propagated by division. New plantings are regularly watered in the absence of rain. Plants are mulched with organic mulch, such as compost or bark. If the growing stems fall apart, you need to take care of supports or higher and more stable neighbors in the flower garden, on which the plant can rely.
Another solution to the problem is to cut the stems to a third or half of the height before summer-the bush will be more compact, but the beginning of flowering will be postponed for a couple of weeks.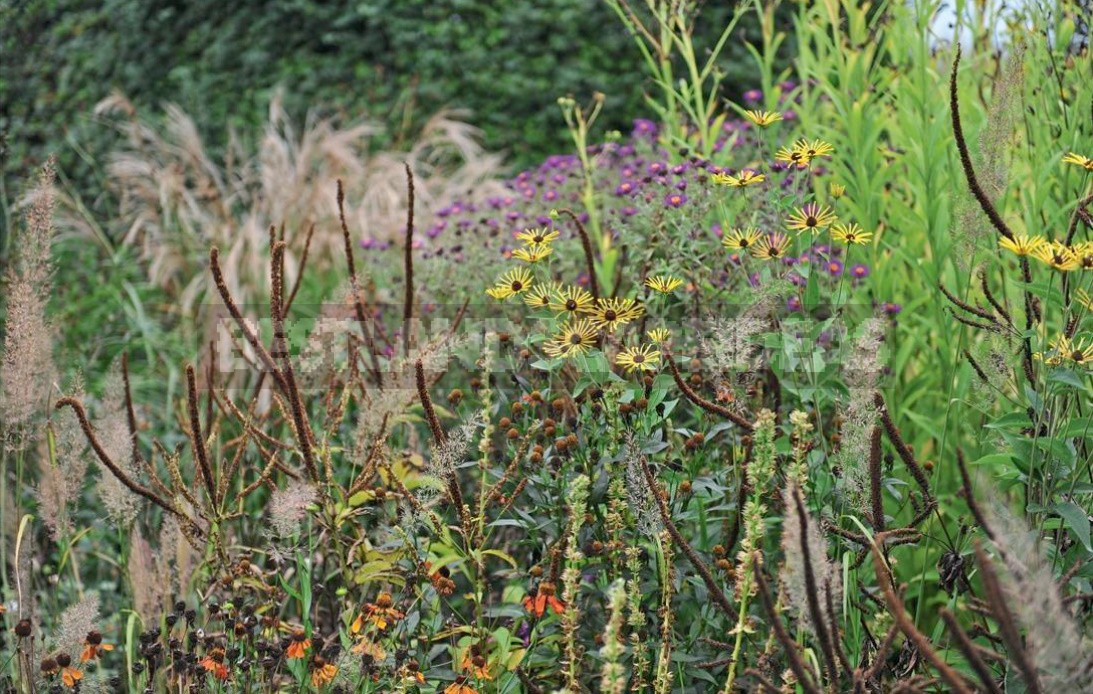 Summer
Abundant watering in hot dry weather.
Autumn
In September, you can plant new plants or divide old bushes after the end of flowering. The time of pruning dried stems is at your discretion. You can do this in late autumn at the end of the garden season or in early spring at the very beginning.
Problems and solutions
If the leaves of the veronicastrum are limp and hanging, then it needs abundant watering.
Veronicastrum can be affected by powdery mildew and leaf spotting, but usually the problem does not reach such a scale that it needs to be taken under control.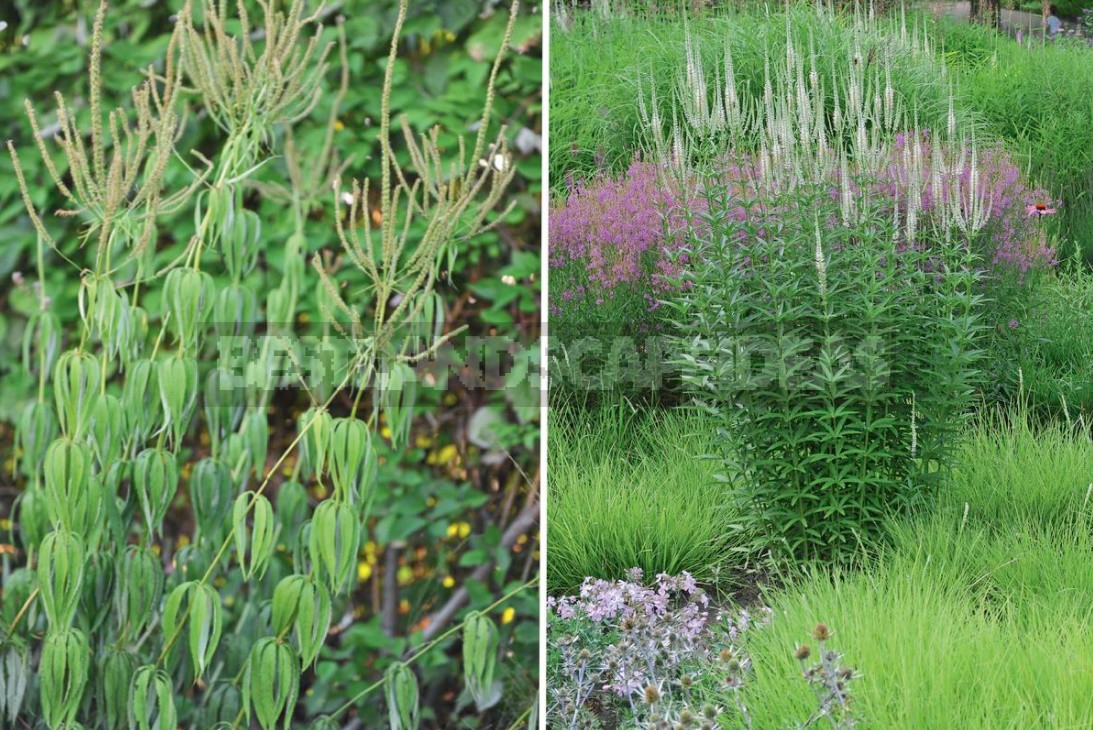 Reproduction
Young seedlings may take several years to "fluff" into an attractive voluminous bush. At the same time, veronicastrums do not require rejuvenating division and can grow in one place for a very long time. In order to reproduce the variety of plants it is possible to divide the Bush in the spring time in five years.
Species can be propagated by sowing seeds for winter in the ground or in early spring on seedlings. Seeds sprout in the light, they are not sprinkled. Shoots appear within a month and a half. Unlike many other plants of "wild" appearance, veronicastrum is not invasive and practically does not give self-seeding.
Veronicastrum in garden design
Veronicastrum as a real treasure adorns the garden from spring until the snowfall. The budding foliage often has a reddish-purple hue, and the bushes in spring are very dense and attractive in themselves.
Summer is marked by elegant floral candles with a well-defined silhouette. By autumn, the color of the leaves changes to bright yellow, and after the first frost, the foliage and stems turn black. And this inky color is very deep, even tragic and fascinating against the background of straw-beige shades of other perennials. the dried stems and stems of veronicastrum virginicum will stand in the flower garden as a living sculpture until they disappear into the snowdrifts.
The image, created by veronicastrum in the garden, quite plastic. It will fit both in the traditional cottage garden and in the meadow flower beds of the "new wave".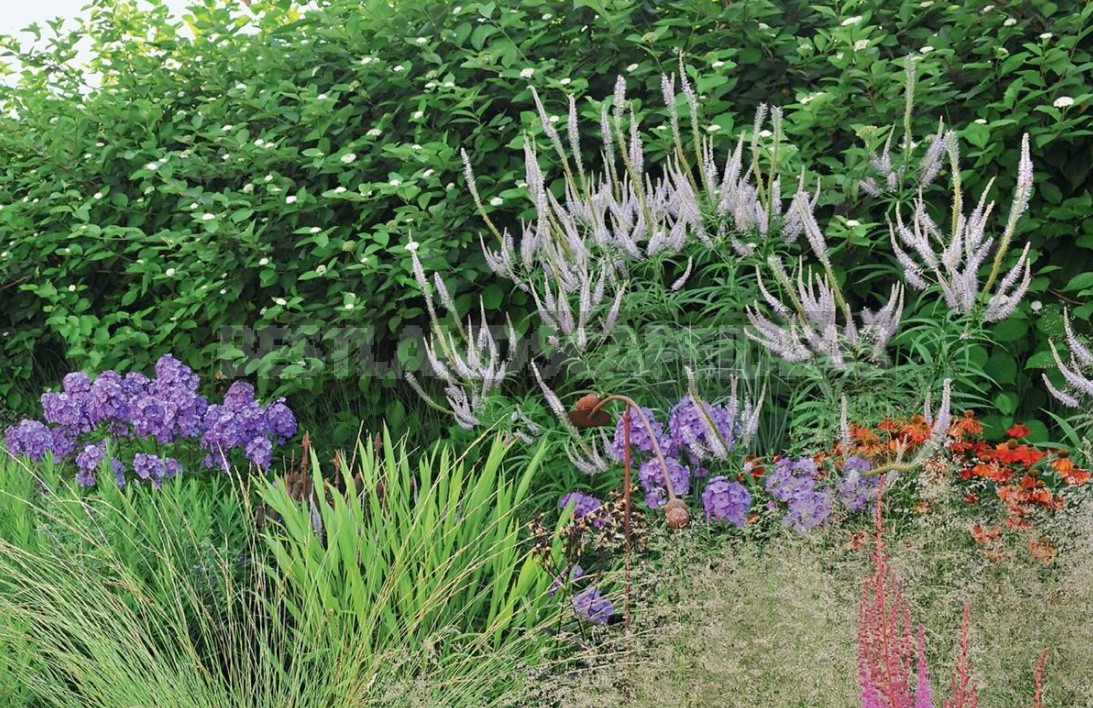 In mixborders, veronicastrums are planted at a distance of 60-90 cm from their neighbors. In group plantings in modern flower beds of the "new wave", the planting density is higher: 5-7 plants per 1 m². dutch designer Piet Oudolf often "scatters" single veronicastrum bushes among lower perennials throughout the flower garden to give the plantings a rhythm.
High varieties will make a good background in the background of flower beds, compact ones will decorate the middle plan. Veronicastrum is a suitable choice for a garden of butterflies and bees, because the nectar attracts many of these insects.
In bouquets, veronicastrum is not very long-from 4 days to a week. Added sugar to the water will slow down the wilting of the leaves and help the buds open more strongly.
Popular varieties of veronicastrum
Pink
'Adoration' (160 cm, July-August, purple-pink).
'Diana' (100 cm, July-September, pale pink, almost white; young foliage has a reddish hue).
'Erica' (150 cm, July-August, light pink, leaves with a reddish blush).
'Roseum' (160 cm, July-August, pink).
Lilac-purple
'Amethyst' (120 cm, August-September, flowers light purple with an amethyst hue).
'Apollo '(100 cm, August-September, light blue-purple variety, white stamens create the effect of a bicolor flower; bred by Piet Oudolf).
'Fascination '(150 cm, June-September, the buds are dark pink, the flowers are pink-purple, and the stamens are white; the name reflects a play on words: the phenomenon of fasciation can often be observed on its inflorescences).
'Lavendelturm' (150 cm, july-september, light purple).
'Pointed finger '(characterized by narrow vertical purple-purple inflorescences).
'Temptation '(140 cm, June-July, purple).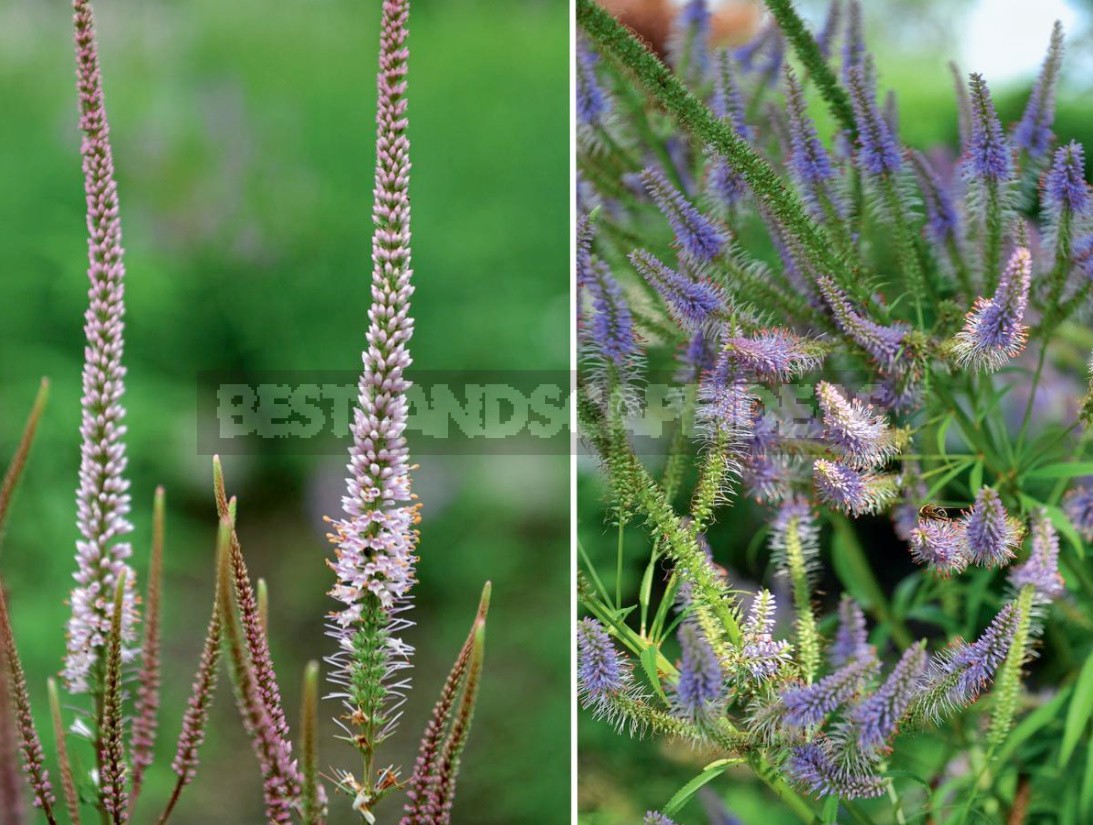 White
'Album '(height 150 cm, blooms in july-august, snow-white).
'Spring Dew '(one of the longest-flowering varieties, white with salmon-pink blush).