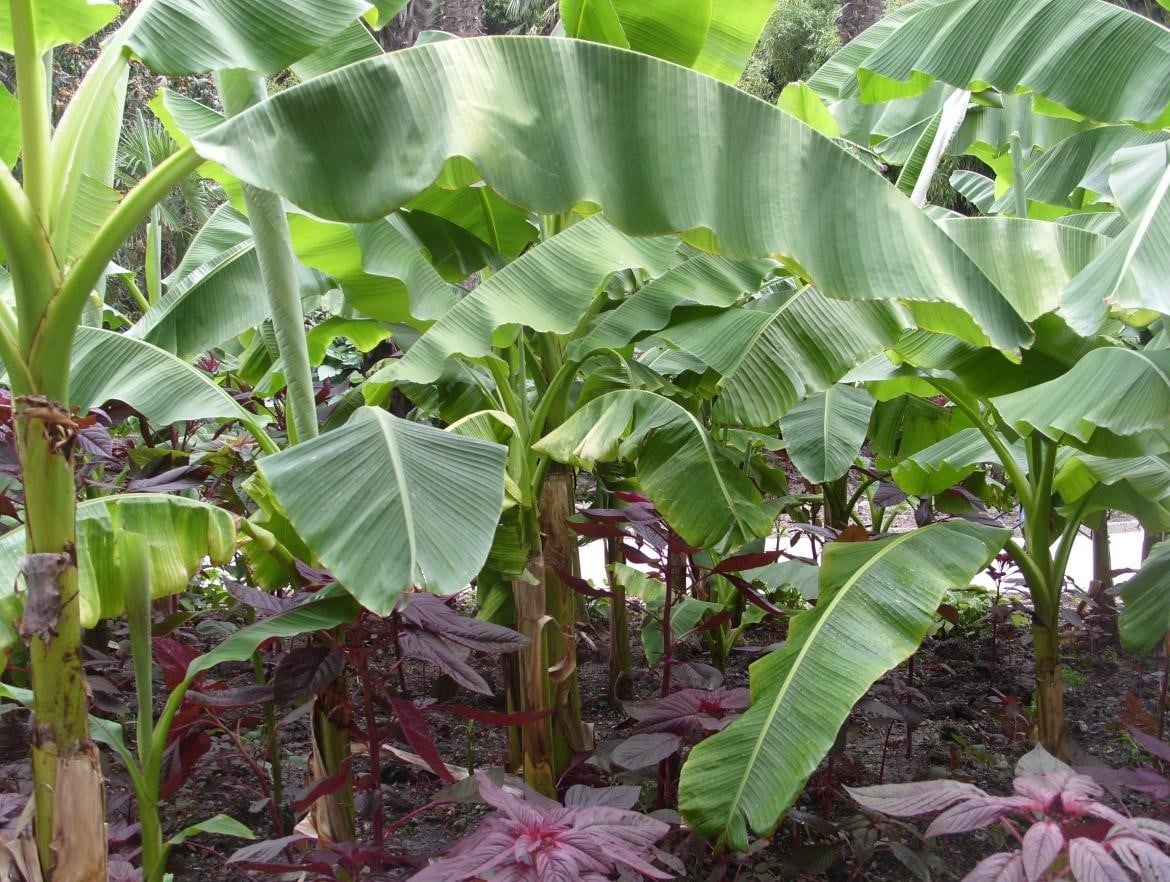 In the Lower Park of the Nikitsky Botanical garden at the end of a 100-year-old palm alley grows banana Musa basjoo or Japanese banana from the subtropics of southern Japan. The genus Musa is named after the ancient Roman physician A. Musa.
Each year, this giant perennial grass with a powerful rhizome gives shoots up to 3.5 m high, consisting of large, over time, almost always torn leaves.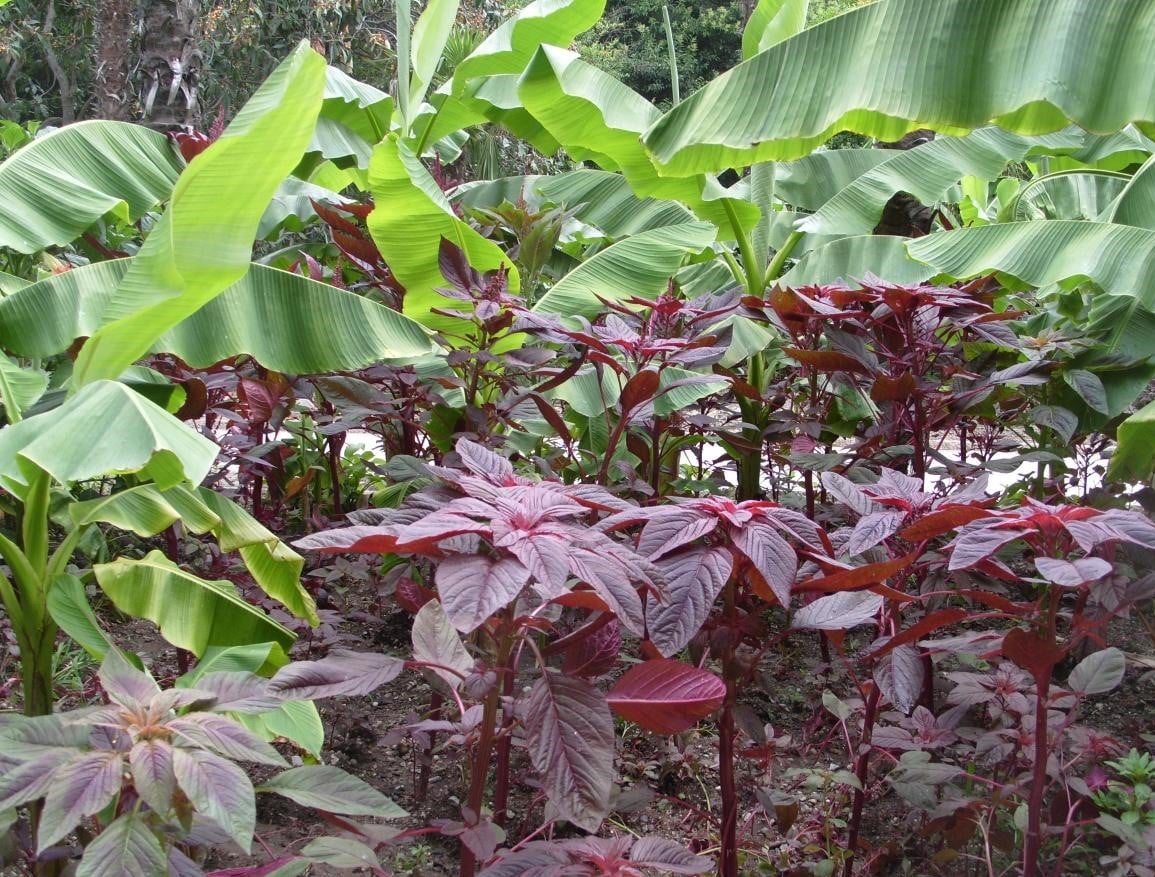 A real banana grove.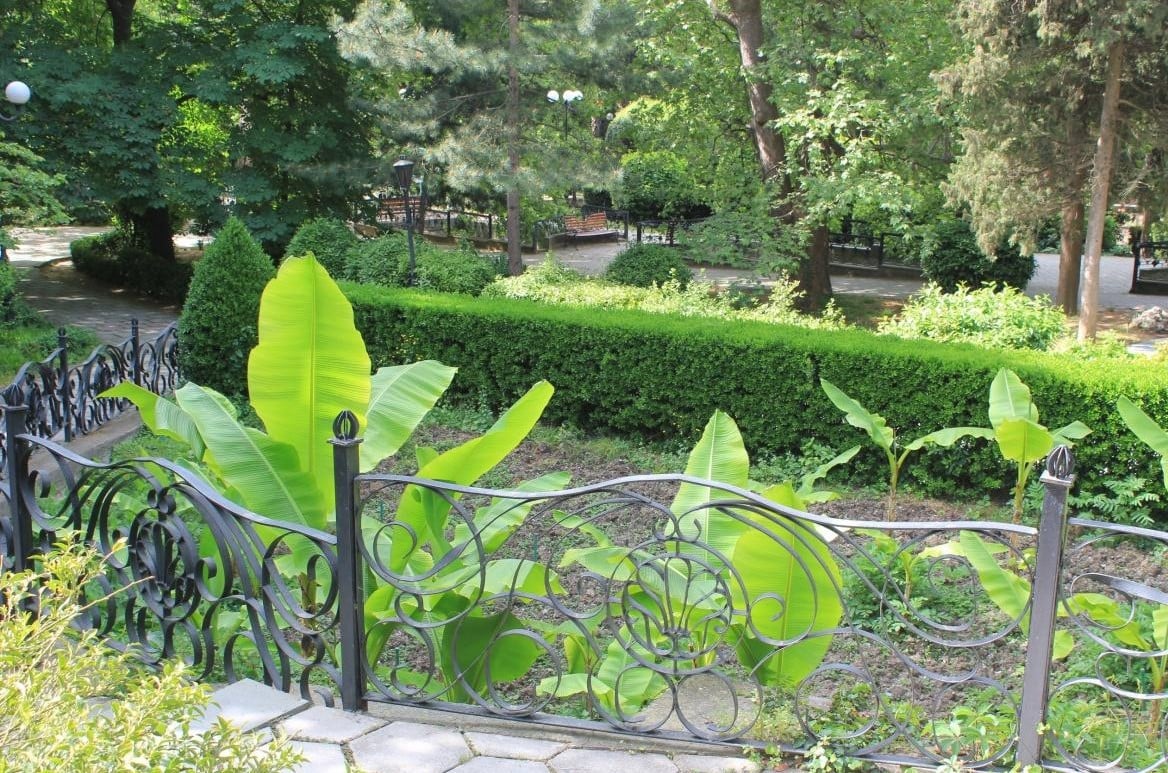 On the territory of the thematic exhibition "garden of Eden" adjacent to the cactus greenhouse, this year in June bloomed bananas.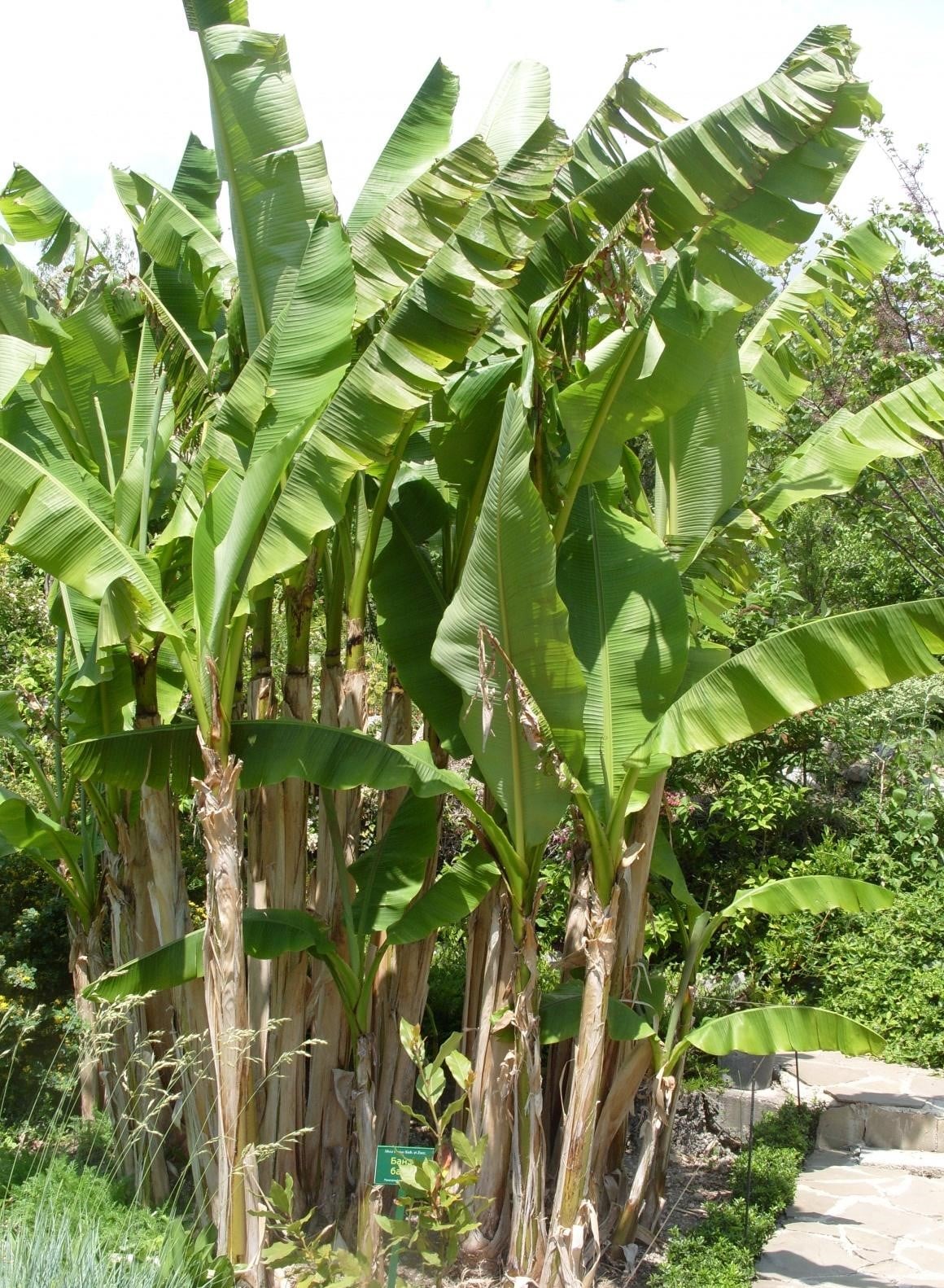 Banana inflorescence is covered with dense green leaves covering and consists of male and female flowers.
At the bottom of the inflorescence are female flowers (3-6 curls), and it is already clear that the fruit tied; to the top are male flowers (8-12 curls). The flesh of Musa basjoo fruits is highly fibrous and inedible. In contrast, there are thousands of edible varieties of bananas of different shapes, colors, taste. Distinguish bananas vegetable and fruit. Vegetables are less sweet, they are stewed, fried, cooked sandwiches.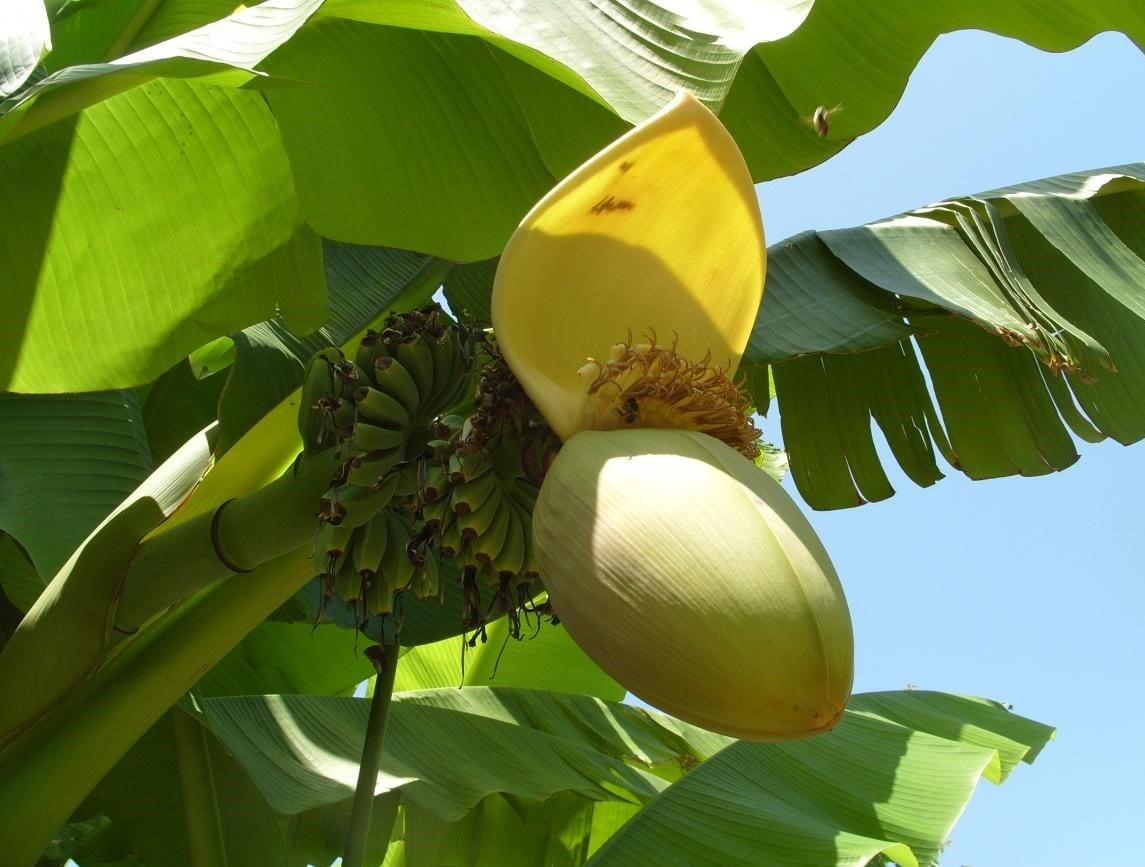 After fruiting, the whole above-ground part of the plant dies (monocarpic), and new shoots develop from the rhizome. Sometimes Musa basjoo winters in the open ground, covered with a "coat" of its own leaves.