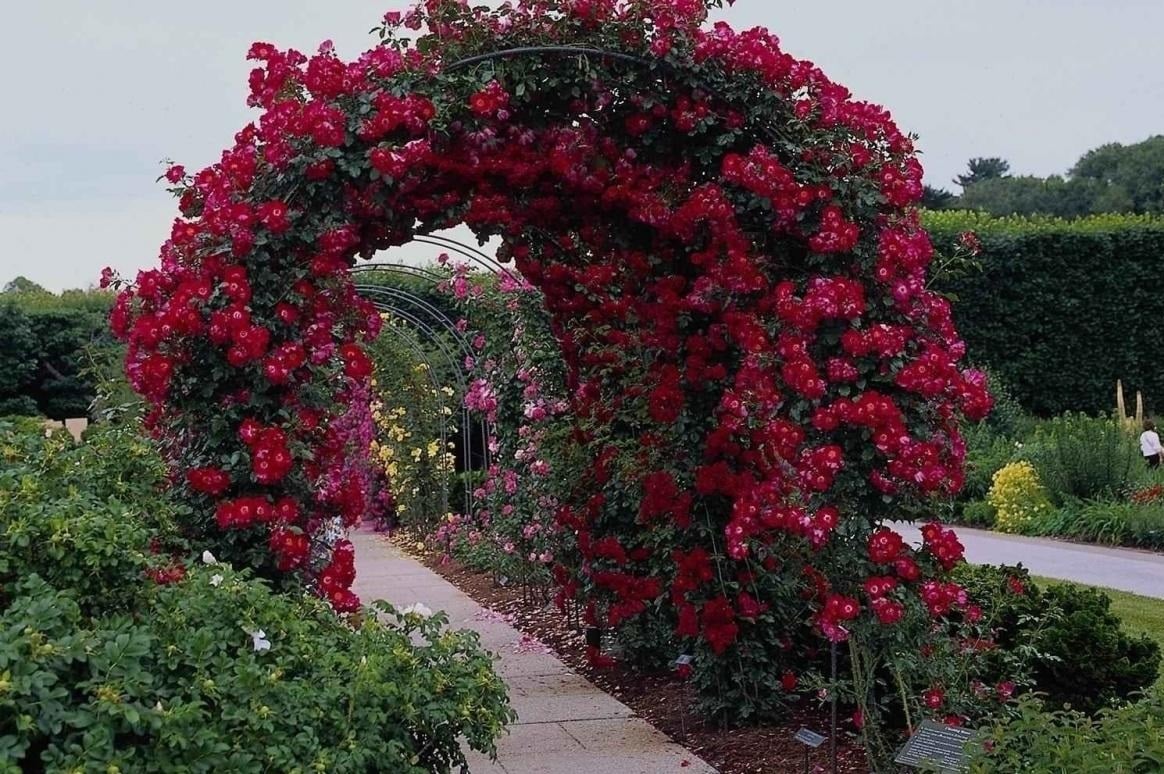 A worthy decoration of your garden will be an arch with flowers growing on it. The arch, covered with roses, which rises above the path, looks very romantic. The courtyard, created from arches, with grapes woven into them, is the best place to relax.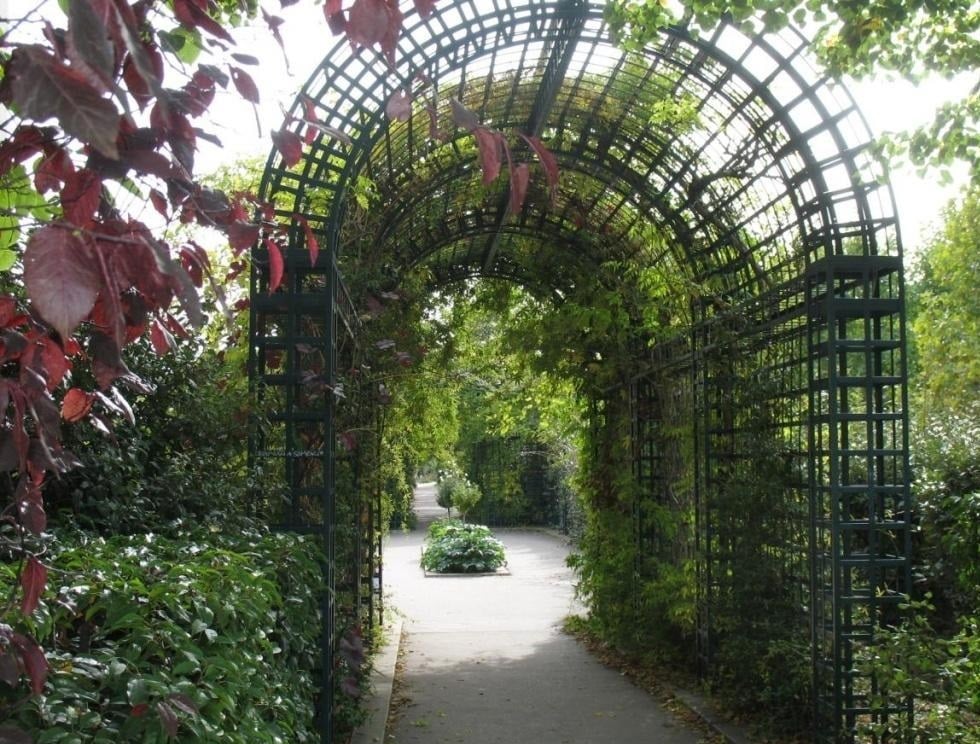 The garden arch is used not only as an element of garden decoration, but primarily to save space in the process of growing climbing plants. It is also possible to zone the plot with beautiful arches, that is, to separate the economic part of the plot from the recreation area.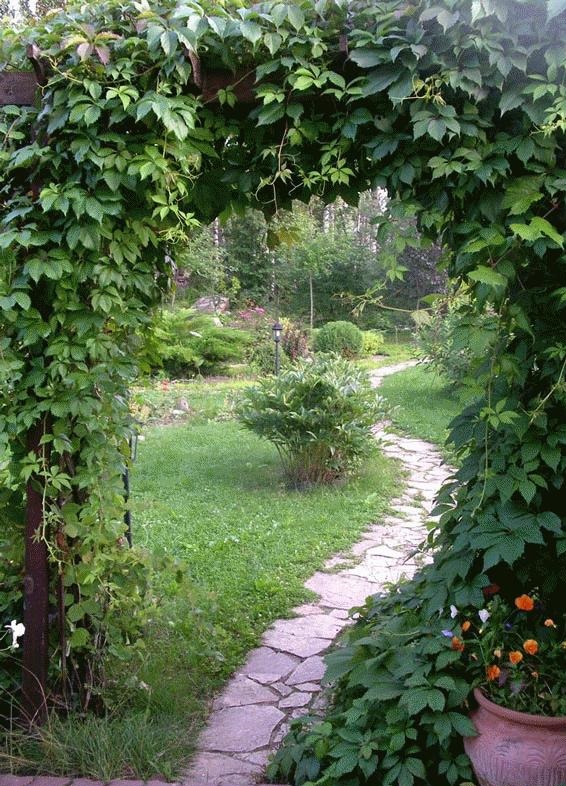 By design, arches can be iron, forged, wooden, plastic. The main thing is to decide which arch you need. If you are going to grow grapes, you will need a massive arch, and a plastic arch is suitable for climbing annual plants. Since the main purpose of the arch is to support the plants climbing on it.
In general, the possibilities of the arch are almost limitless, but how you will use them is up to you.
We have prepared a selection of inspiring ideas that will help you choose the design and material of the arch, placement in the garden, plant species and their combination with each other.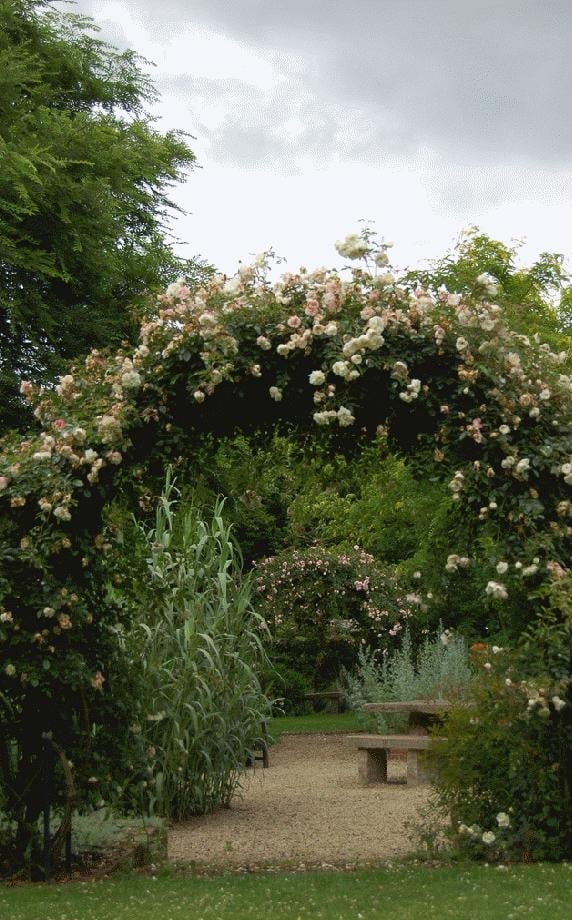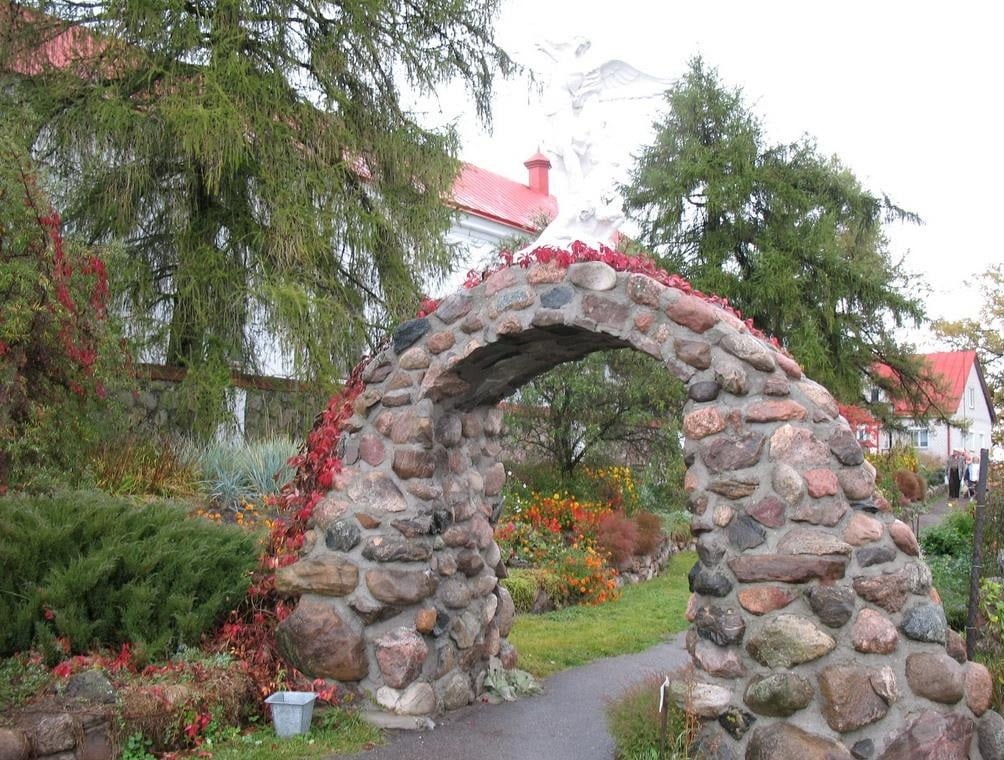 You've probably seen how impressive the garden arches look. There will definitely be a corner in your garden to place an arch. On the gate or to give comfort to a garden plot, for zoning the territory.