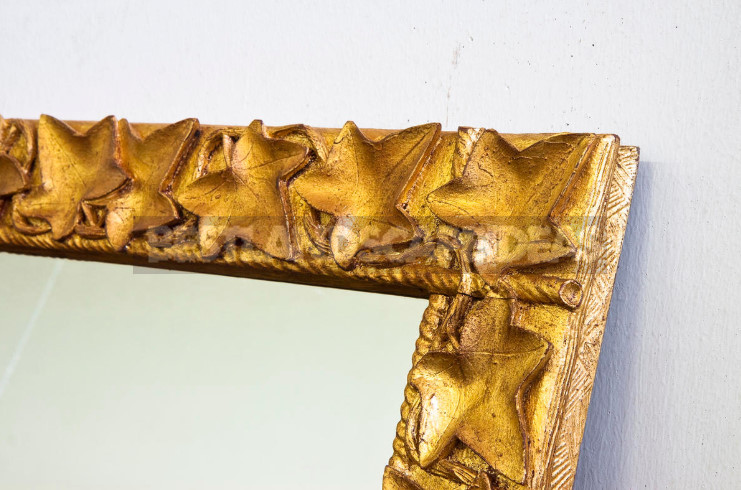 In every person there is a creative principle that does not give rest and requires implementation. Furniture decoration is a fascinating process. Once you try to decorate something, it is difficult to stop: the skill comes, and with it new ideas.
I want to tell you about the technique that can be equally successfully used for the restoration of old furniture, and as a new decor. This method is gilding.
Gold leaf
Mankind has long appreciated and loved gold. And until now, the gold equivalent is a measure not only of the world's currencies, but also of the level of well — being of an individual.
This precious metal has always been actively used for decoration-furniture, interior items, architectural elements. You can simulate gilding, for example, using paint with a Golden pigment. And you can cover the object with real gold.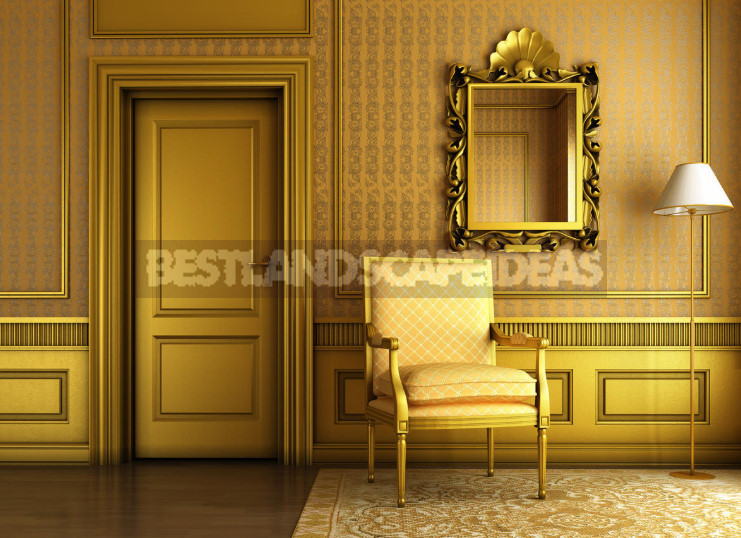 One of the features of this material, which brought him centuries — old popularity-great plasticity. This is the most malleable metal: one gram can be pulled into the thinnest wire with a length of almost 3.5 km or flattened into a sheet with an area of 1 m². The thickness of this gold leaf will be 0.0001 mm, it is transparent to light, but does not pass heat.
This feature is the basis of the technique of covering the surfaces with gold leaf-the thinnest gold foil. The thickness of the precious layer is only about 100 nanometers, and the result is the impression that the object is made of pure gold.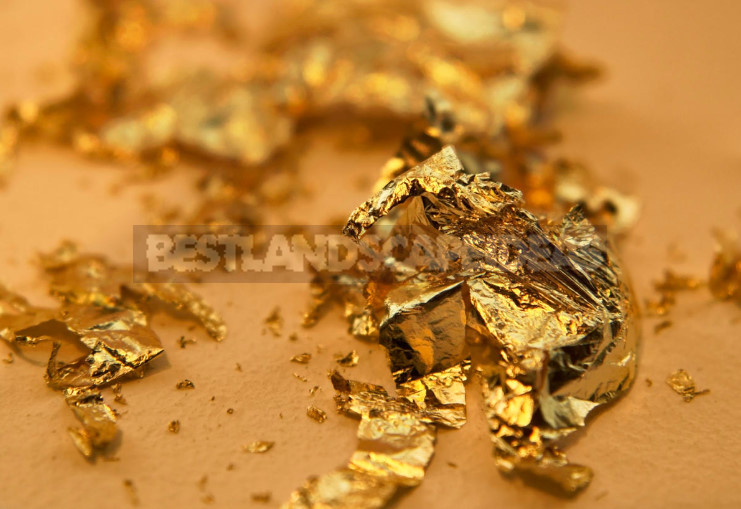 For decorative purposes, the tinsel has been used for a long time. Perhaps, since then, as people understood, that coveted metal on Earth not so perishing many, and gold masks not???? for all pharaohs, not to mention ordinary death sentences. The first mention of the thinnest gold foil scientists refer to the era of the southern and Northern dynasty in China — 1700 years ago.
When it became clear that the precious millimicron foil is also not enough to meet all those who want to gilt, in the course went to achieve chemistry: there was potal. Potal is also a thin foil, but not from pure gold, but from alloys that do not contain precious metals, for example, copper with aluminum or zinc.
Materials for gilding
The process of gilding is laborious, but in some cases (with the use of modern materials) it is quite affordable without the education of a restorer or professional skills of a Gilder. Today, such materials — both traditional and modern – are freely sold in a large range of stores for artists and decorators, as well as a set of necessary tools.
So, what will be required? Depending on their tasks, you can choose the best options — and in appearance, and the complexity of the application.
Gold leaf
This traditional gilding material is real gold with a breakdown of 6 to 24 carats. Available in books, envelopes, packs and rolls of different widths. Sheets of gold are arranged with silk or tissue paper. Produced gold foil of different thickness-for external and internal works.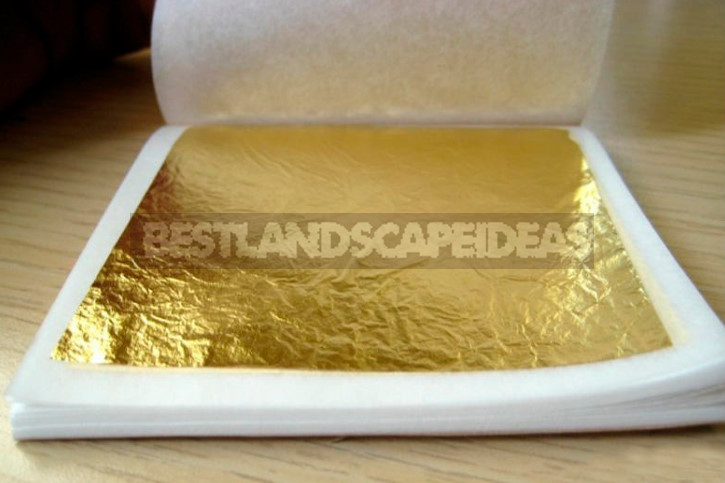 Thus, a standard book (sheet size 91, 5×91, 5 mm) with 60 sheets can have a weight of 1.25 g (used for icons and painting). Set of the same size, but weighing 4 g is used for exterior work — gilding domes and sculptures in the fountains.
There is also a variety — transfer gold. These are the same gold sheets, but on paper they are placed under pressure, so they are held on the base. Transfer gold leaf is convenient to use for gilding large flat areas, as it is easier to carry on the decorated surface.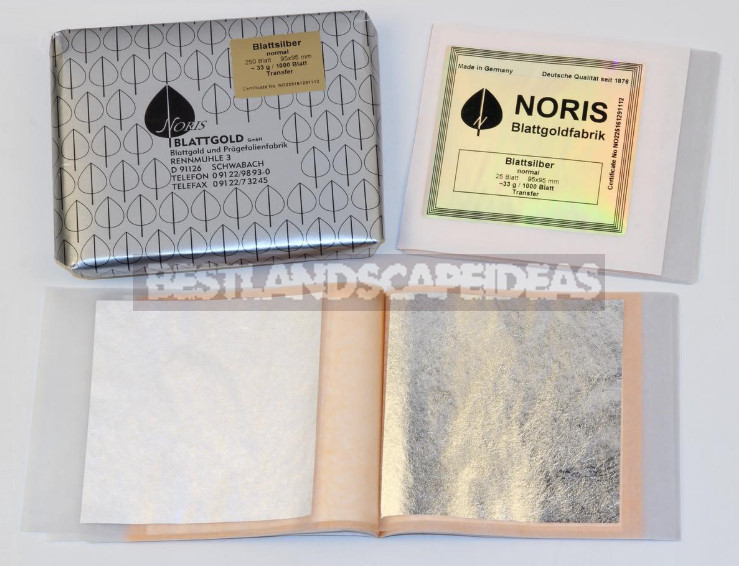 Gold leaf, as usual jewelry, can be of different colors — from white to red. Also available in palladium and silver leaf.
Petal
Foil of alloys does not contain precious metals, sold in the same packaging. The most common option — in books. They are usually slightly different format than gold leaf — 140х140 mm. Also available in rolls and packs, petal ordinary, and transfer.
The technique of its application is the same as in the work with gold leaf. But the price is much lower. In addition to alloys that mimic gold and silver, there is a copper or bronze potal, as well as sheets of oxidized sweat — with a surface covered with colored stains of oxides.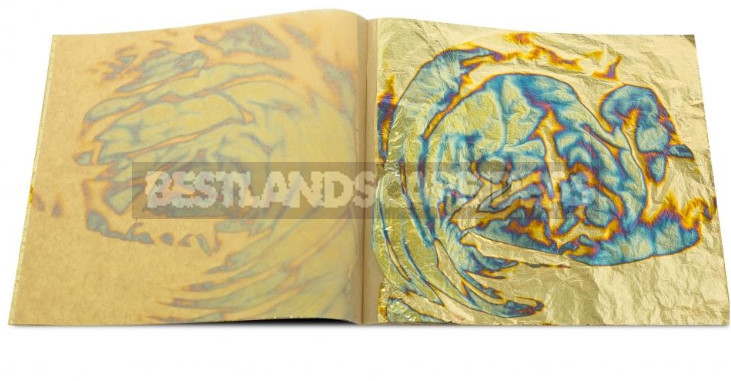 Melted gold
Melted gold is finely ground into flakes sheets of gold leaf mixed with gum Arabic (acacia resin). The name comes from the method of preparation. Master throws a saucer in powder of gum Arabic water and index finger rubs the sheets of gold leaf in minute flakes — shuts, creates gold.
Creative gold is used in icon painting. For decorative purposes, this material can be used in combination with the tinsel: apply it to the recesses or, conversely, the convexity of the relief. Polished gold leaf has a glossy surface, and the melted gold has a satin finish.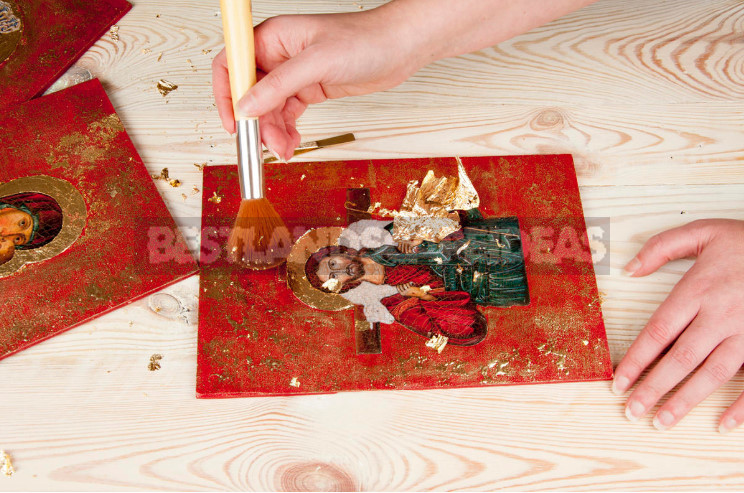 Flakes and cotton wool
In addition to sheet foil, in stores for decorators you can buy potal in the form of flakes or cotton wool. After decorating with this material surface becomes shimmering, because the flakes are heterogeneous in color and shape.
Decorative wool for gilding (flakes in the form of small chips) significantly speeds up the work — allows you to cover a large surface of gold imitation in a short time. Wool for gilding allows you to achieve a smooth glossy surface without special skills.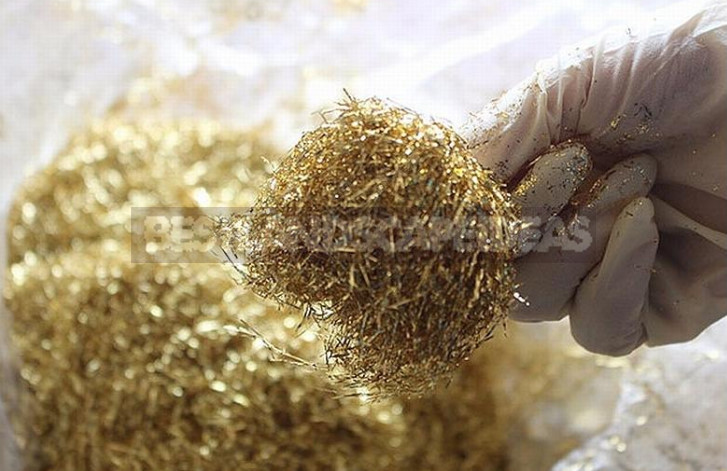 Varnishes and adhesives
There are several traditional methods of gilding, in which the technology of preparation of the base, glue and coating of gold leaf has not changed over the past century. There are two main methods of gilding: water and oil. The first is used for interior work, the second is suitable for gilding exterior architectural elements.
Poliment is a mixture of clay of special grades extracted only in several fields in the world, with glue on an animal basis and linseed oil. The dry polymer is ground into a powder on a marble Board, mixed with an emulsion of water and egg whites.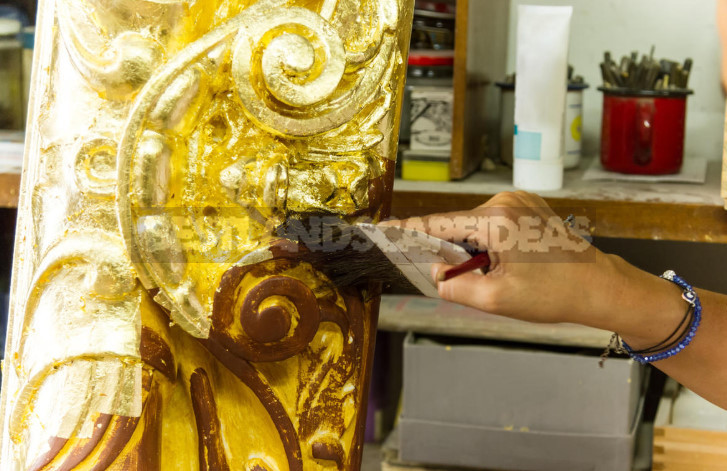 For oil gilding used varnish Mordan-a solution of natural resins.
To the delight of decorators, the industry produces synthetic varnishes, which are easier to use. Of course, the gilding of the sweat on artificial materials will never give the depth inherent in gilding. But for the needs of furniture decoration of this quality is not required.
The tinsel does not need a protective coating on top — gold is not subject to oxidation or destruction, it itself protects the gilded surface from destruction for centuries. Coating of sweat requires the protection of varnish, because eventually oxidize and change color.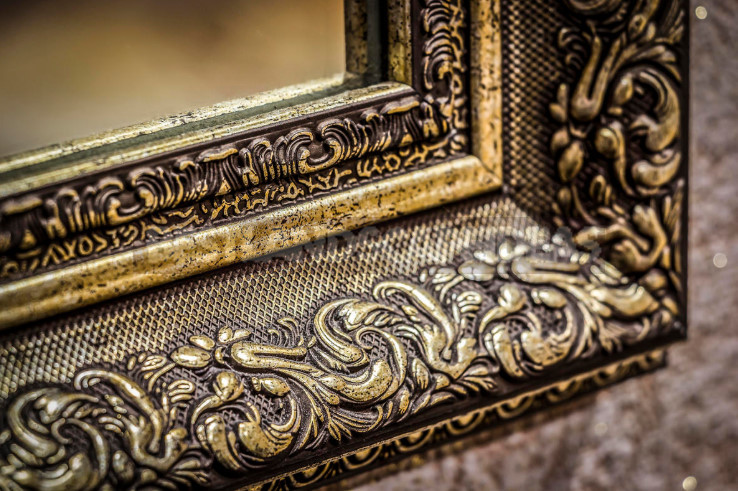 Because petal is only used for interior work. But the subject covered with imitation, it is possible to give additional decorative qualities. For example, to create the effect of old gold or silver, covering the surface with bituminous varnish. It will remain in the recesses of the relief, and the thing will look old.