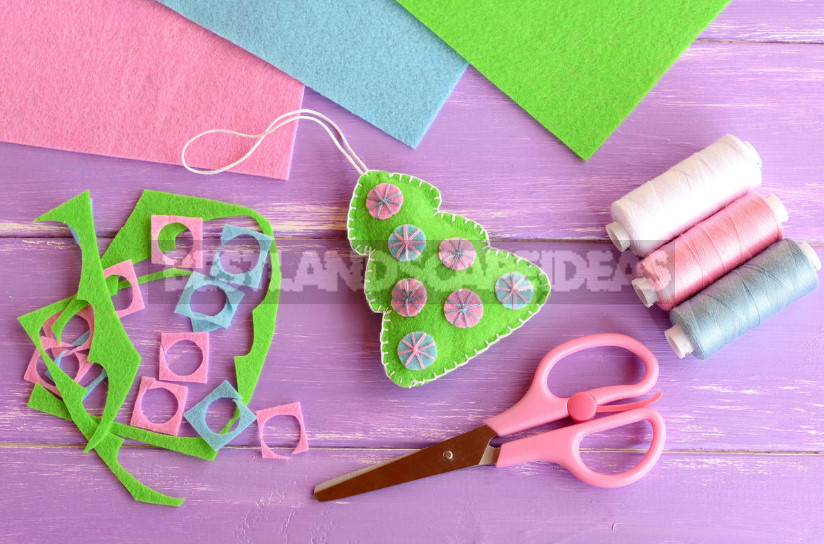 Beautiful custom-in the new year to decorate the Christmas tree. The arrival of a guest in the house from the forest gives rise to fabulous fantasies, no wonder people from small to large dress up in fairy tale characters, becoming kings and princesses, heroes and sorcerers for a while. And wherever you look, everywhere the symbol of the New year-Christmas trees. Living and artificial, green and silver, paper, plastic, sweets, vegetables and fruits. Do you want to make a Christmas tree with your own hands? We offer you some interesting ideas for inspiration.
Christmas tree of colored pencils
This is a very original idea, and believe me, this Christmas tree will appeal to all. And to make it is not difficult. A dozen colored pencils, a sharp knife, glue and a suitable photo frame, or even just the remains of a baguette, from which you can quickly make a frame of the desired size. Cut pencils into segments of the desired length: each subsequent piece should be 5 mm shorter than the previous one. Place in the order and color scheme you like, stick to the base and the original decoration is ready.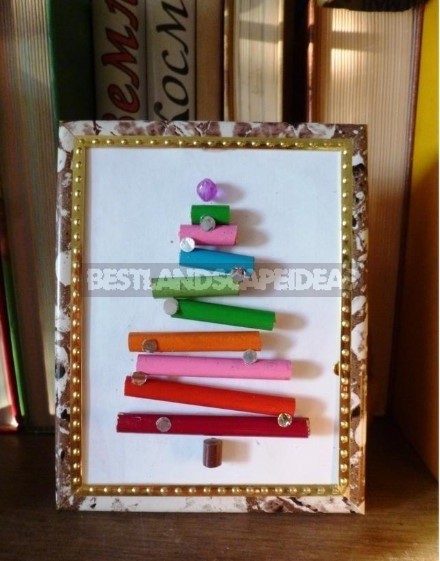 A Christmas tree made of shells
Who said that the Christmas tree must be necessarily green?! Wood, actually… People have long welcomed the New year with a variety of figurines, symbols. Even brought from distant lands shells and exotic stones can turn into a Christmas tree, in which anyone can easily recognize the new year. If you have two handfuls of seashells collected on the seashore, you can make such a small miracle just today.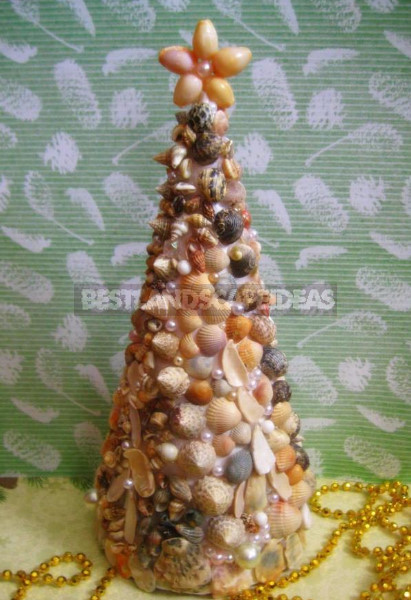 Christmas tree of dried flowers for half an hour
Unprecedented round fruit, prickly balls, thin double walls, curved scales, inflorescence white, wavy plate — then there just was not. Recently caught the eye of me this miracle collection of dried flowers, and… I decided to make it a Christmas tree!
So the original Christmas tree was born. See if you also have "lying around" natural resources. Perhaps they will also turn into an exclusive craft.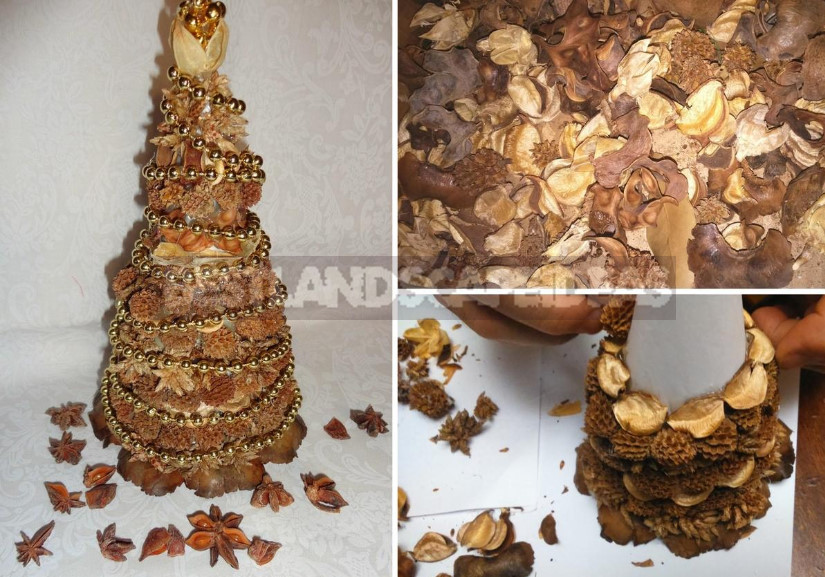 Christmas tree from decorative napkins
This Christmas tree can be done in just a few minutes, and it will look stylish and aesthetically pleasing. Decorate it can be and Christmas table, and the windowsill, and the nursery. Do you have round decorative napkins? Then get to work!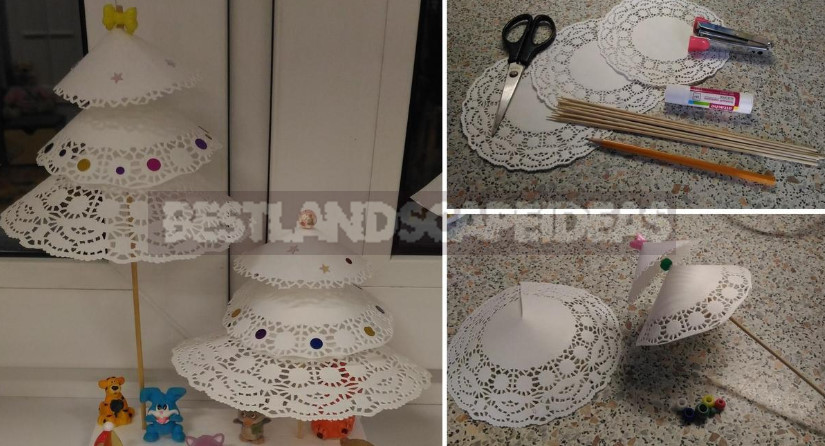 A Christmas tree made from paper
Christmas trees-pyramids-this is what to do simply and quickly. Such Christmas trees are good to do with children, they like to make with older-cut, glue, attach beads. The shape of Christmas trees from paper can be different, it depends on your imagination, but in any case it will be "warm" and native.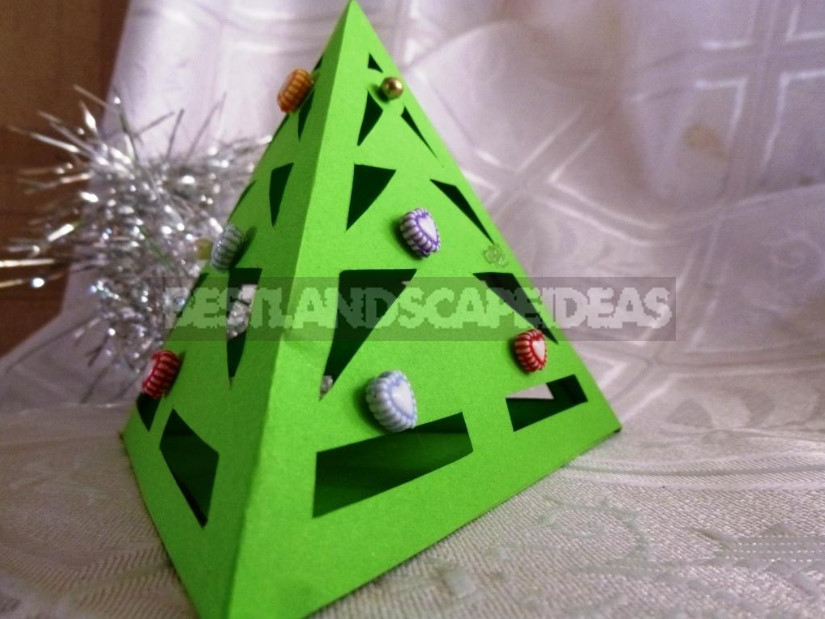 Christmas tree in 3D in five minutes
How do you want to do everything, but all sorely lacking. If you have already missed all the deadlines, and in the house there is nothing new year, we offer 3-5 minutes to make the original three-dimensional Christmas tree of colored paper. Fast, simple and beautiful!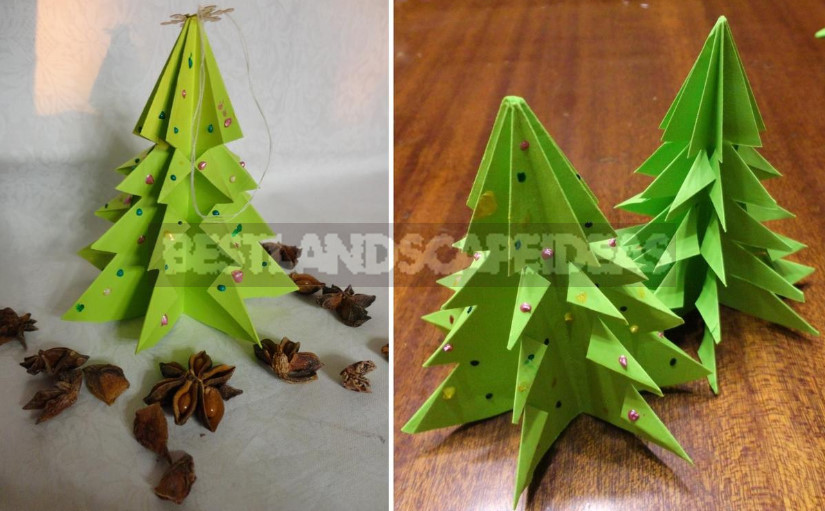 Volume Christmas card
And the Christmas tree can be built into the card. This card will be a nice addition to any gift. And, believe me, your grandparents will long keep such a souvenir in half-open form – as dear greetings from your favorite grandchildren.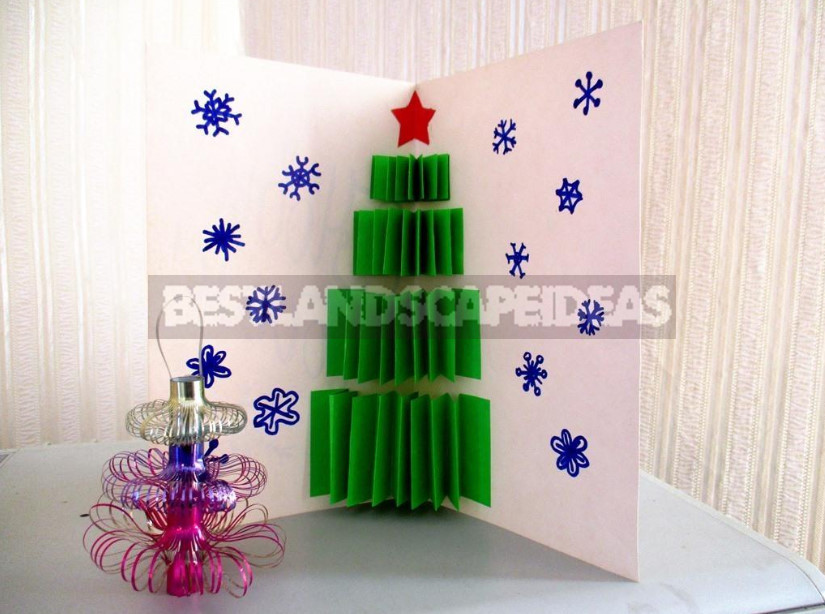 You know, all those cute little things are not little things. Handmade gifts, toys for their children and grandchildren, Souvenirs and postcards carry an important and very powerful message "I love you", "I love my home".
Happy New year! We love you and wish you all good health and wonderful mood in the new year!