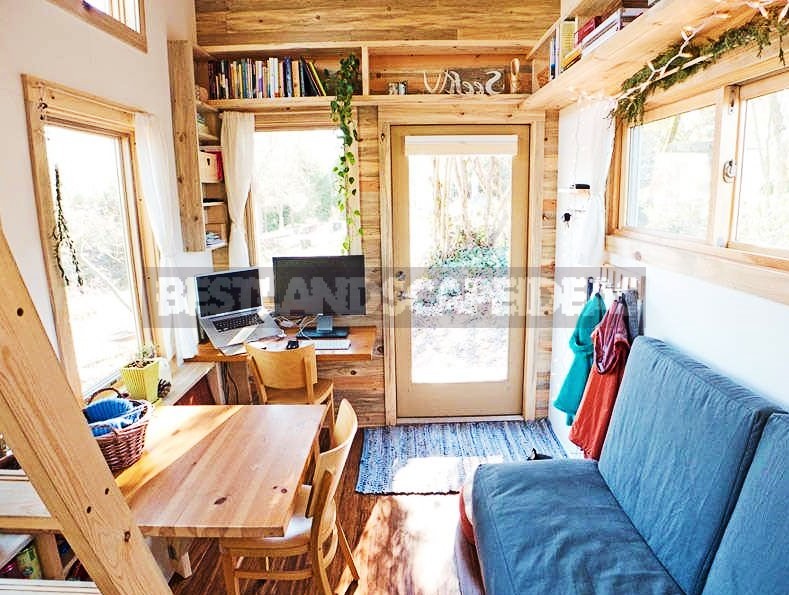 Since cottage housing is in fact only the second real estate object, we often see very small, sometimes even tiny buildings. And the problem is that even with the availability of funds and a strong desire to add another room to the house, there is no way to do this because of a small plot of land.
Moreover, the problem with square meters arises for those who do not want to invest too much money in the arrangement of the country house. Just the latter and this article is dedicated to how to easily add a few more square meters to the area.
Idea #1 Improvement of storage spaces
(see the image above)
In this small room you can see a logical and organized approach to storing small things in the country. You may think that because of the small size of the area is saved in significantly, but this is not the case. Small things that don't have their place just create a mess and do not allow you to make the most of the square meters that are available to you.
Along the perimeter at arm's length in this house are shelves for books. Not massive, almost invisible, they do not weigh down the interior, but help to quickly clean up the room, placing everything "on the shelves".
A small suspended rack near the workplace (computer table) allows you to store CD – and DVD-disks, office supplies, letters and documents. Under the dining table you can see a small warehouse of products – here and cereals, and cans of canned food. If desired, the same rack could be made for clothing, increasing its width by about 10 cm.
Hooks for clothes are attached near the sofa, they are located above the place for the pet to sleep. Combining is always useful, as it saves space.
Idea #2 Arrange a bedroom in the attic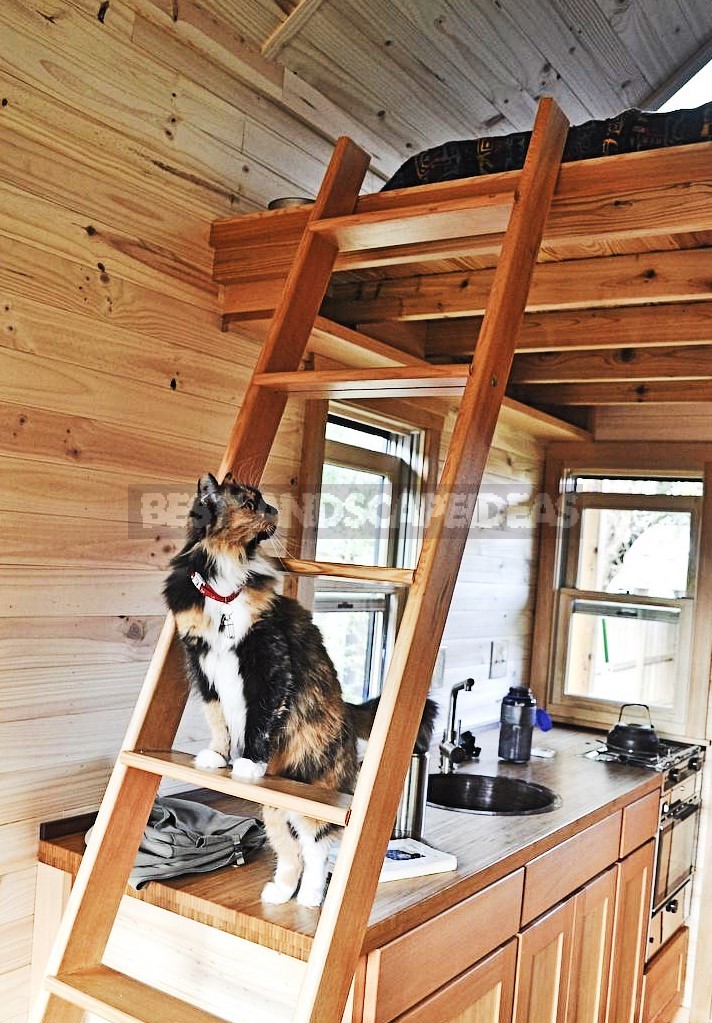 If you have a house from 8 to 15 square meters-we offer you to arrange a bedroom in the attic. Of course, it will not be a full-fledged room, but there will be room for a bed, your clothes and something else.
If you have wooden storey, think about how to disassemble them correctly. Ask for help and advice from a specialist or a neighbor in the country, which he was engaged in the construction of his house. The roof will most likely have need to be insulated and clapboard.
Stairs to the attic can be arranged as a permanent or collapsible. The latter is much more expensive, but has a metal folding mechanism. You can also think about a access ladder – if you do not often visit the country house.
Cats love to be on top-literally and figuratively. So you are building an attic not only for yourself — for sure your pet will never sleep on the first floor again.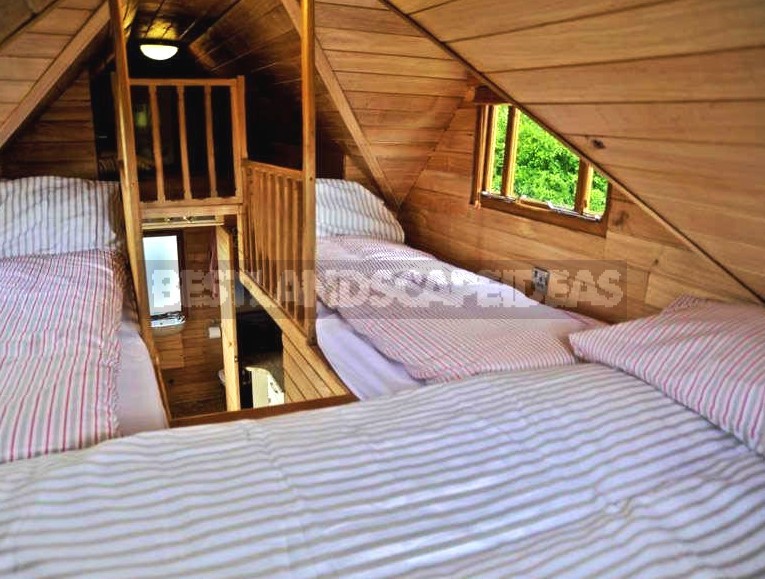 Smart arrangement of beds in the attic will help you find space for two or even three beds. And don't forget to put electricity in there so that you can read a book before going to bed. It will not hurt to have a light bulb directly above the stairs so that you can see where you are stepping at night.
Idea #3 Folding and mobile furniture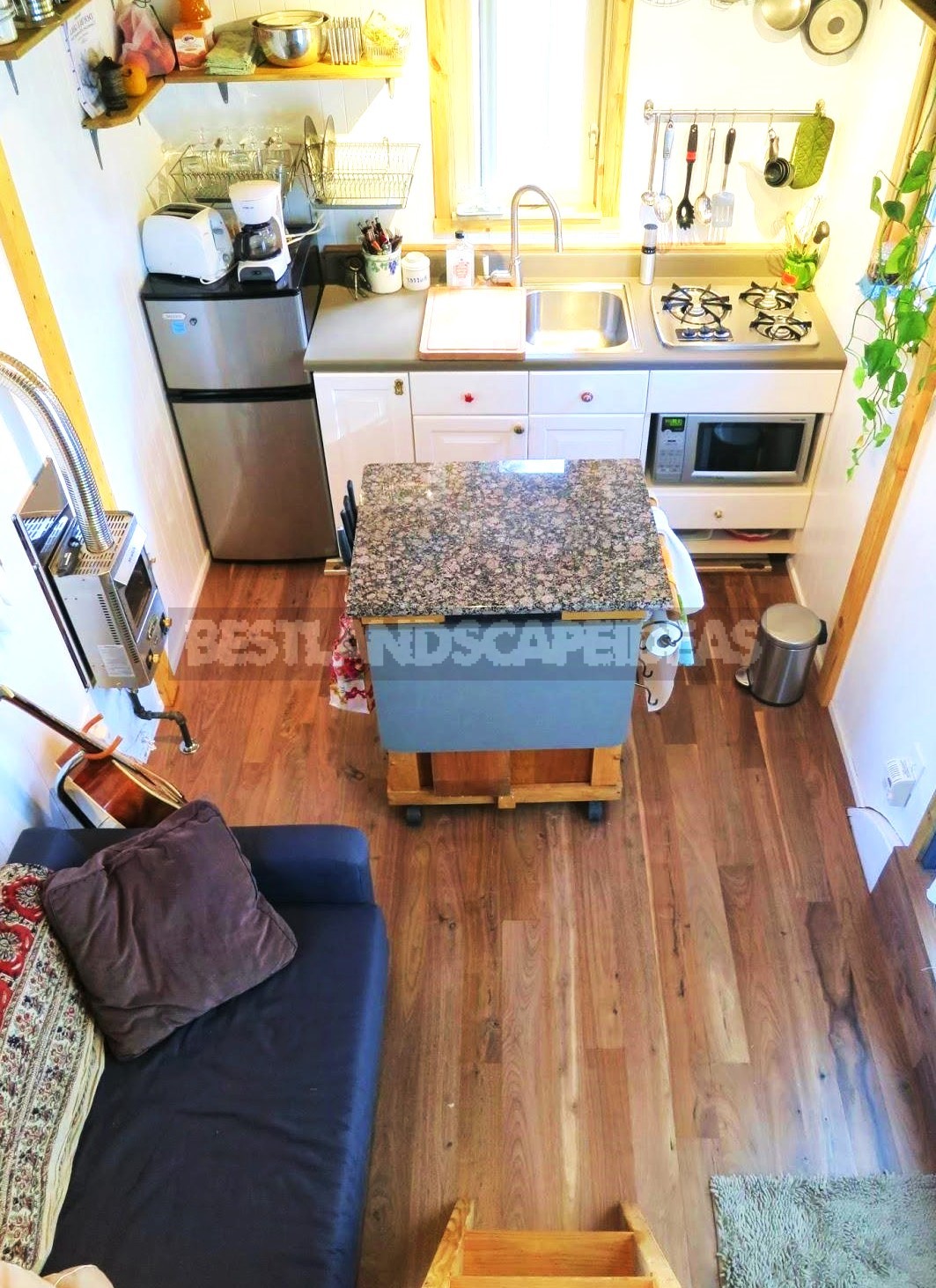 In the photo, you can see a table that can turn into a kitchen island, a dining table and a nightstand combined. In the middle of the room it performs the first function, at the sofa — the second, and at the wall-the third.
It is spread out "wings" in both directions, which makes it two-thirds larger. Additional hooks, a magnetic metal strip for storing knives and a paper towel holder make this item the most versatile in the house.
In dry weather, you can put it in the garden by simply rolling it out the door. Here you will only need benches or extra chairs. Or you can transform it into a "street kitchen" – for dining on the outdoor terrace.
This mobile table looks very stylish and modern. And you will always have everything at hand.
Idea #4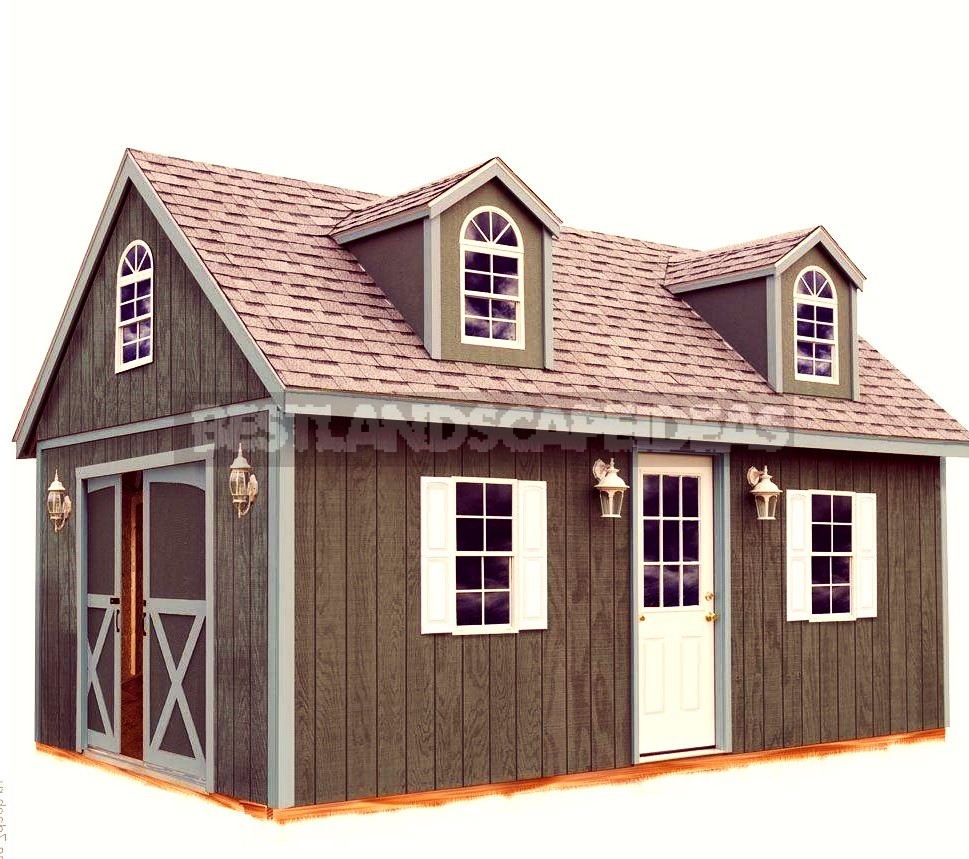 Pay attention to the second entrance to the house – a large gate. Pour the concrete area near them (about 16 square meters) and put a canopy — so on fine days you will double the area of your cottage and get a great place for tea parties, celebrations and reading books.