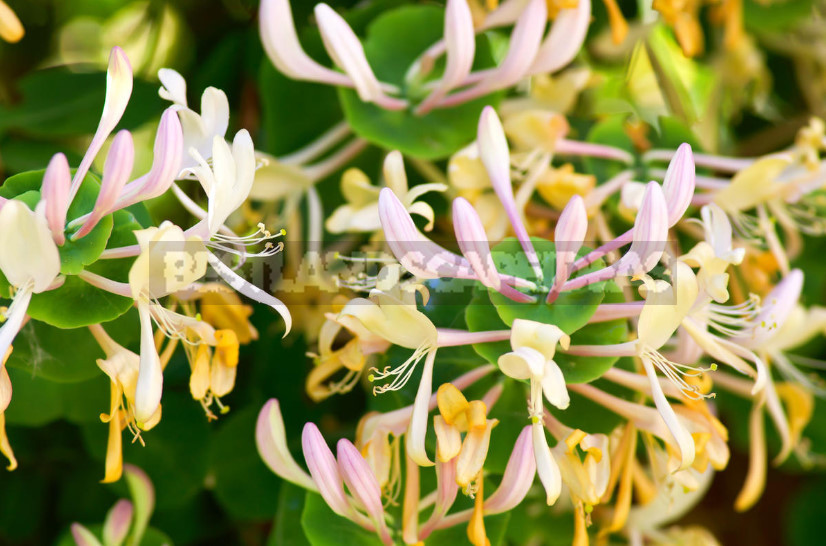 Spectacular decoration Lonicera caprifolium could lead one to thoughts of her extremely discerning, but it is not. Care for shrub forms is quite simple and is no different from the care of more familiar to us decorative cultures. Lianoid honeysuckle will require more attention, in particular, to maintain high soil fertility in the stem circle, timely irrigation, as well as (when growing in the middle lane) removing shoots from the support and building them an additional shelter on the eve of winter.
This culture is best placed in Sunny and sheltered from the wind. The honeysuckle seedling is planted without sinking the root neck into a pre-prepared planting pit filled with organic and mineral fertilizers. With simultaneous planting of several plants, the pits are located at a distance of 1.5 – 2 m from each other. If the soil on the site is acidic, it is calcined in advance.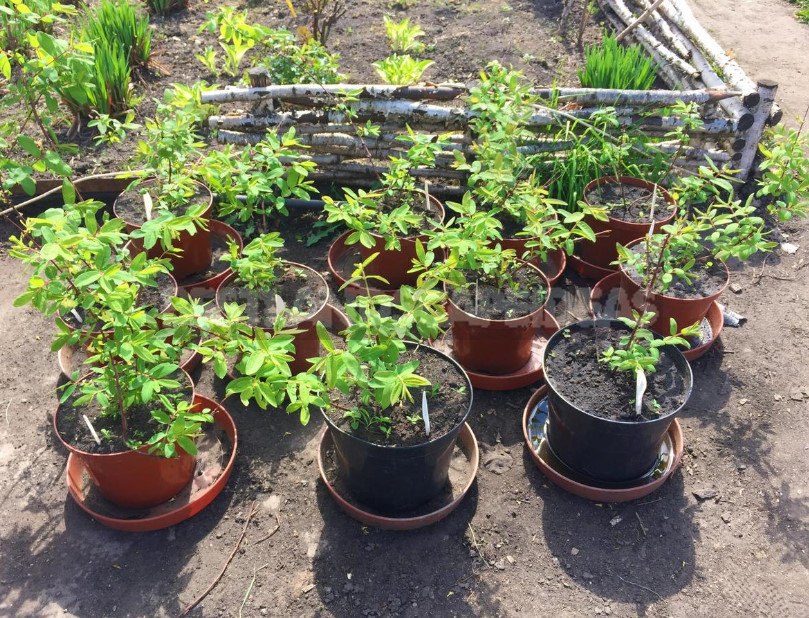 In early spring, the plant needs to be fed with any complex mineral preparation at the rate of 2 tablespoons per m². Shortly before flowering make any organo-mineral fertilizer, preferably enriched with a complex of trace elements, focusing on the instructions for use. Closer to autumn in the soil close up 100-200 g of wood ash per m². In addition, each season (preferably in spring) it is necessary to mulch the ground under the bushes with humus or compost 3-4 cm layer.
During the season, the plants need to be watered regularly, preventing any waterlogging or severe drying of the soil. After watering, you need to loosen the soil in a shallow stem circle and remove weeds.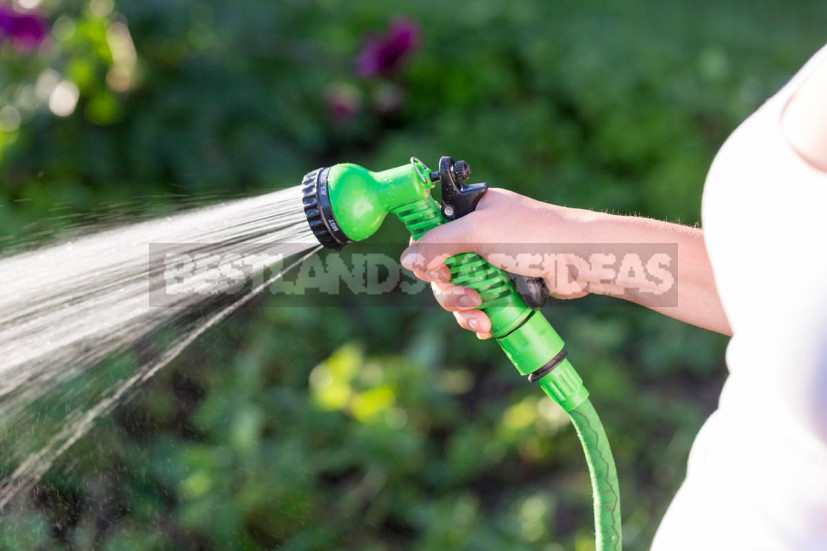 In early spring, sanitary pruning of bushes or vines is carried out, removing damaged, dried and frozen shoots. Additionally shortened by a third of the length of unnecessary shoots, stimulating their branching and forming a beautiful crown. Almost all types of Lonicera caprifolium differ enviable resistance to disease and pests, so do not require additional protection measures.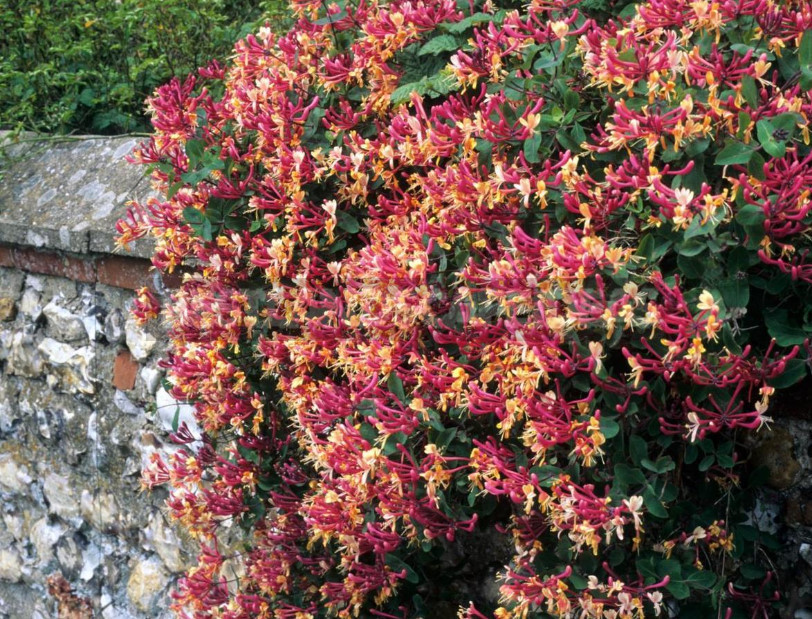 Shrub forms well tolerate unpredictable winters, but even if they freeze, easily restored in the new season. Lianas are less resistant in this regard – their shoots before the onset of a steady cold snap will need to be laid on the ground, covered with a thick layer of spruce branches or straw and throw on top of the covering material.
Today Lonicera caprifolium seedlings can be purchased in many garden nurseries. But if you have an adult plant in mind, you can get planting material from it in a variety of ways. This culture is easily propagated by seeds, cuttings, cuttings, root shoots or division of the Bush.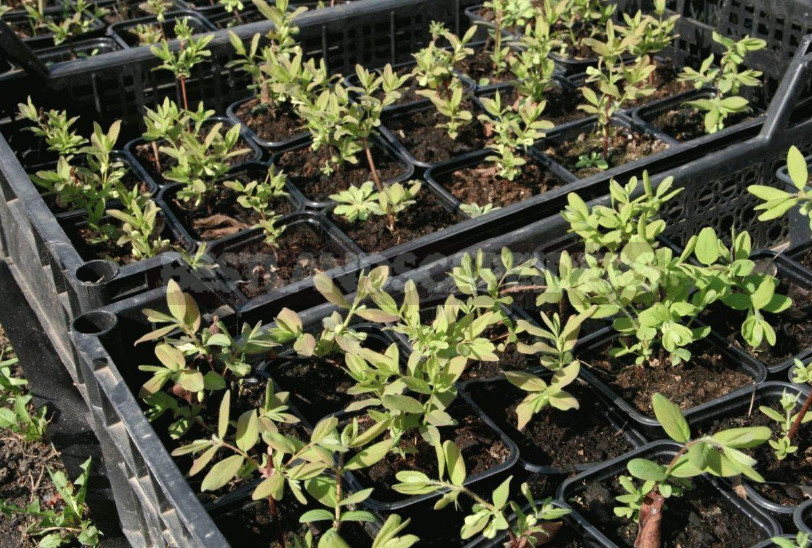 Lonicera caprifolium will be the main decoration of any HOMESTEAD and will delight the eye from spring to late autumn – first incredibly beautiful and fragrant flowers, and then – spectacular berries.