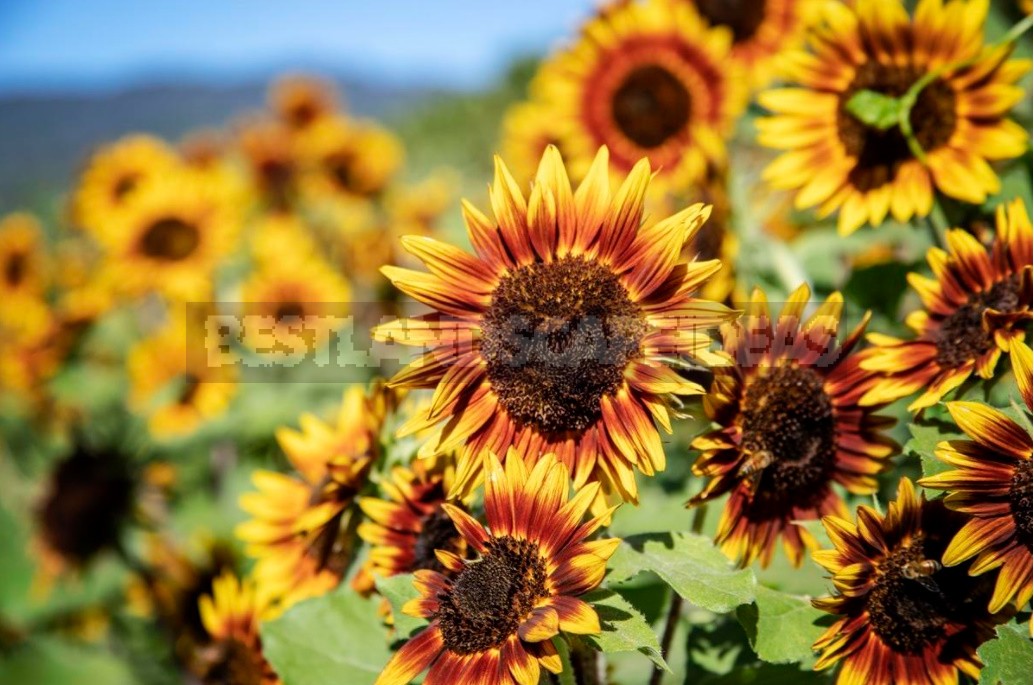 Its fruits are a favorite food of birds and a snack of a person in leisure hours, and from its very name it breathes heat and sunlight! Of course, this is a sunflower. And if you are sure that it is too simple for a modern flower garden, that its power is incompatible with the elegance of a small composition and that it can only be placed on the sections of the southern exposition, then perhaps our tips and recommendations will help you look at this plant differently. After all, we want to tell you about the decorative sunflower.
Annual varieties
Of the annual species, Helianthus annuus, H. debilis, and H. argophyllus are most often grown. Currently, there are so many varieties of annual sunflower that among them you can find not only traditional ones – with golden-yellow petals, like the Black Gold variety-but also cultivars with flowers of various colors. With light yellow ('Lemon Eclair') – and paler ('Valentine', 'Vanilla Ice'). With red ('Red Sun',' Abendsonne',' Queen of Velvet',' Moulin Rouge',' Prado Red Shades'), crimson ('Crimson Queen') and cherry ('Don Juan')… The color transitions on the petals are in the varieties' Evening Sun',' Saturn','Gloriosa Evening'.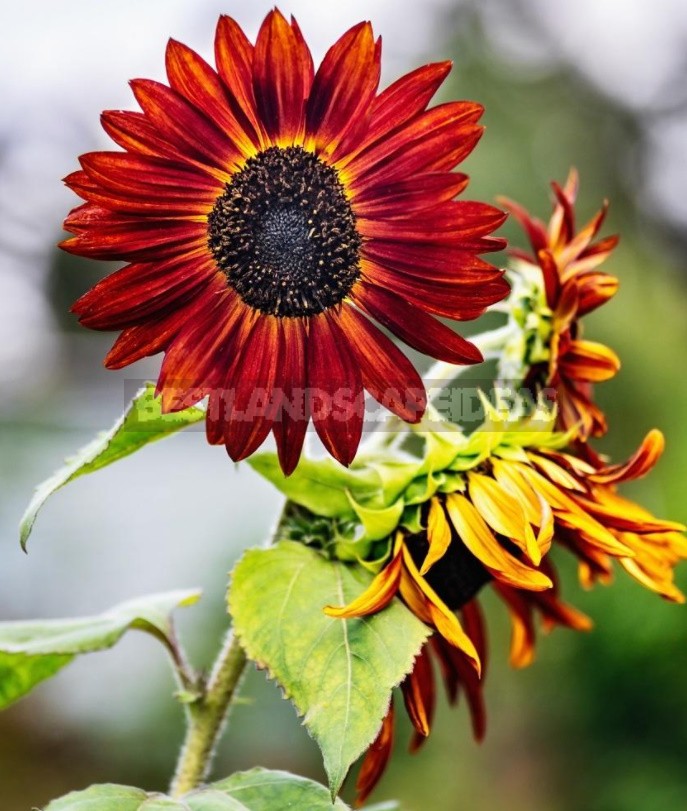 You can choose a variety even by the appearance of the petals — wide, like a sunflower 'Soraya', or narrow, like a 'Sirius'. Simple flowers have interesting varieties of 'Fire Show' and 'Lemonade Joe'. Terry (like a yellow pompom) – 'Giant Sungold' '' Goldy', 'Teddy Bear'.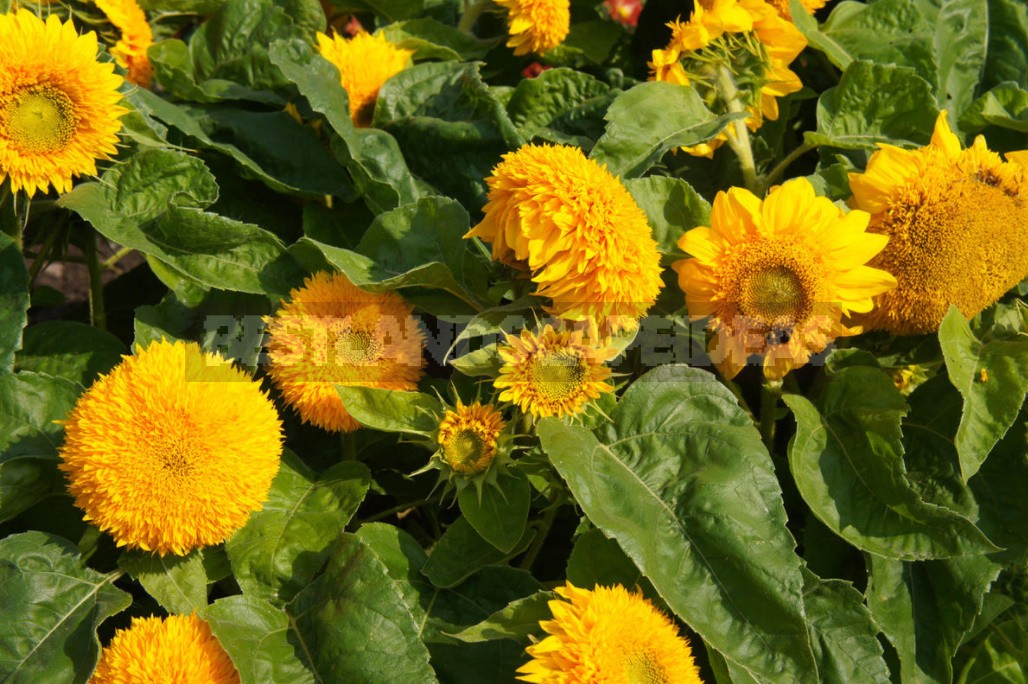 Most sunflower varieties have strong growth and development ('Arikara', ' Gulliver'), some exceed 3 m ('Kong'). But there are also candidates for the front ('Bambino',' Choko Sun',' Miss Sunshine') and middle ('Sungold',' Distinto') plans of the composition. H. debilis and H. argophyllus have much fewer varieties, the most famous — ' Italian White ' P. crippled. It fascinates with the transition from yellowish from the base of the petal to creamy white to the edge. The variety is good both for cutting, and in a mixborder, aristocratic and elegant.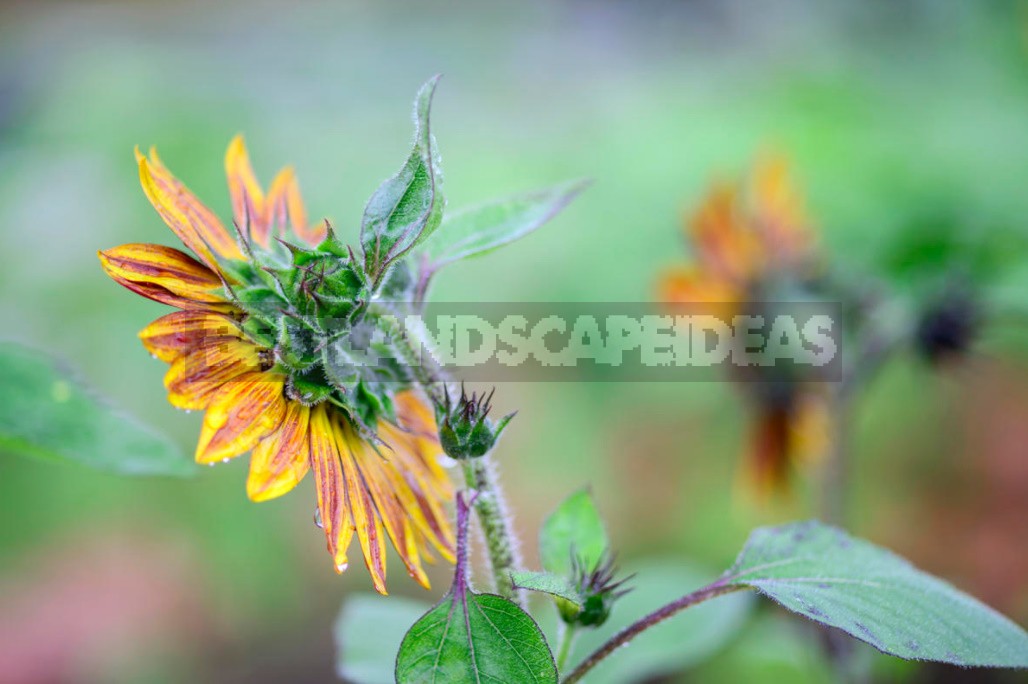 H. argophyllus combines both silvery foliage and yellow baskets with a dark center — in my opinion, the plant is extremely spectacular, suitable for both gray-leaved companions with possible inclusion of purple accents, and for a monochrome yellow composition.
Perennial varieties
Among the perennial sunflower species, H. salicifolius, H. giganteus, H. decapetalus, H. maximiliani, H. strumosus, H. occidentalis, and H. tuberosus are most often used in garden design. H. salicifolius has openwork flowing foliage that looks amazing both in an exotic flower garden and in the off-season (when it is covered with frost).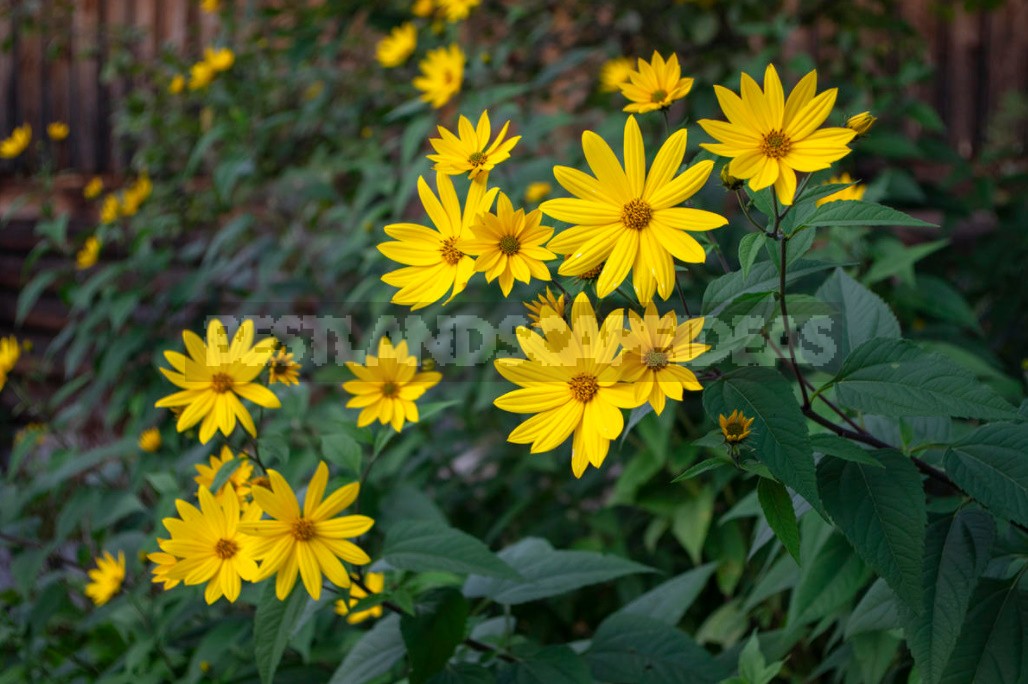 All perennial sunflowers are characterized by relatively small inflorescences, not exceeding 10 cm in diameter (most often-6-8 cm), bright yellow with a center of yellow, orange or brown color. Especially spectacular varieties with a dark center ('First Light'). On the market there are varieties not only with simple, but also with double inflorescences ('Loddon Gold', ' Flore Plenus').
The small size of the baskets is compensated by their number, which means the duration of flowering — some perennial species bloom before frost and can become an unforgettable filling of the autumn flower garden. Varieties of these species are mostly tall ('Lemon Queen'), but there are also compact, up to 0.6 m ('Low Down', 'Happy Days').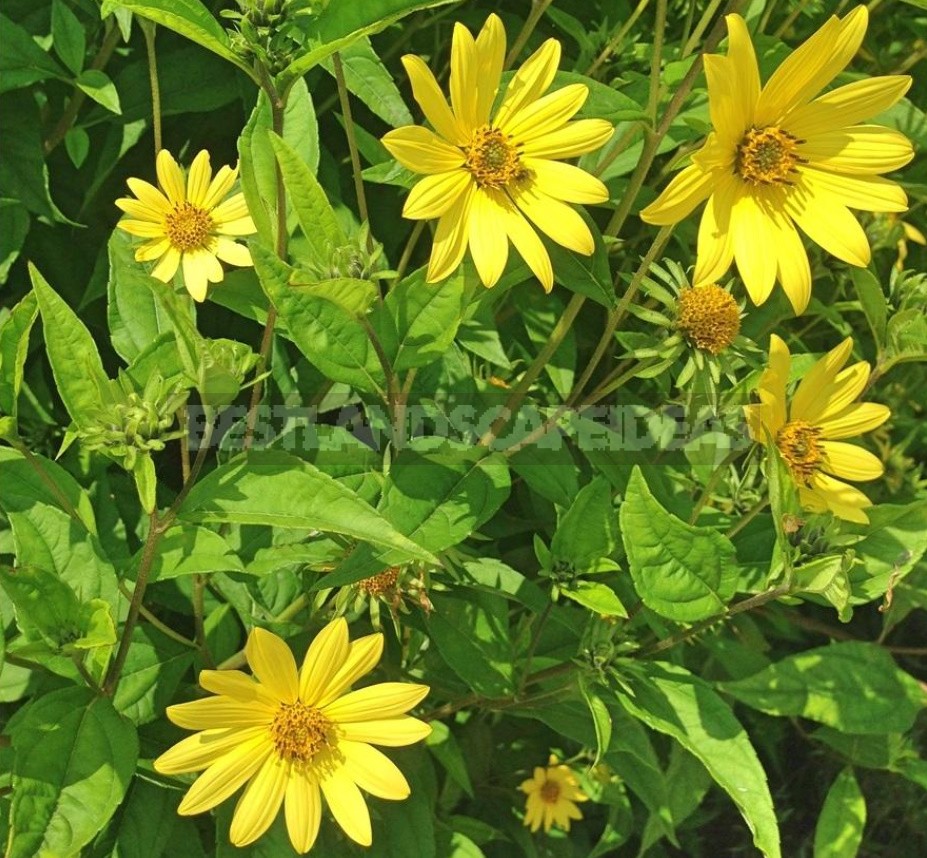 What are they combined with
The sunny yellow color of the sunflower allows it to be a participant in the composition in the yellow scale-a flower garden-energy, charging with cheerfulness, warmth and positivity. If you want to get away from monochrome, pay attention to the white and silver color in the flowers and leaves of your neighbors — this will bring notes of exoticism, harmony and sophistication.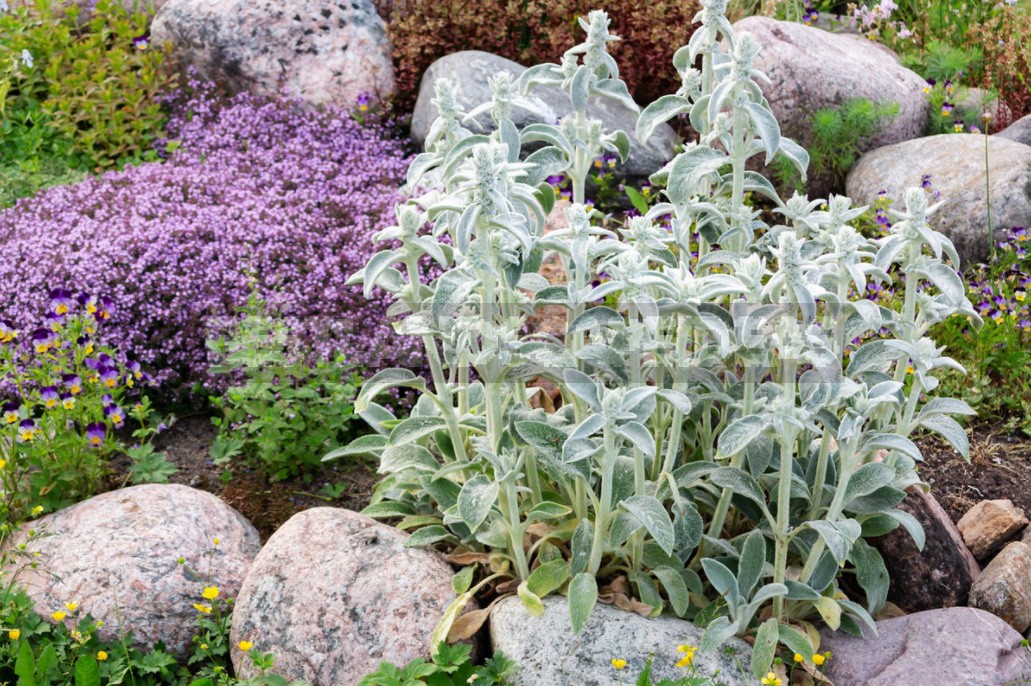 A bright, extremely spectacular contrast of yellow with blue, blue, purple is perfectly traced in a pair, one of the participants of which is a sunflower. Its large inflorescence gives a rich color spot, which, in combination with smaller inflorescences of Eryngium, Echinops, sage, looks like a spectacular dominant.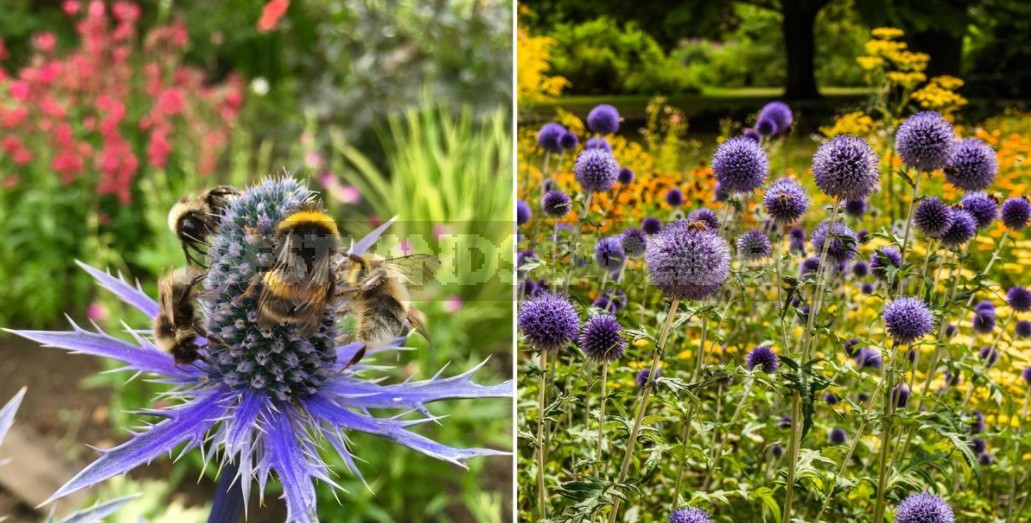 Monophonic varieties of unusual color (almost red, almost white, creamy yellow) should also be highlighted in contrast with white, burgundy, bluish partners.
Two-color varieties ('Strawberry Blonde', ' Ring of Fire') can look extremely stylish and harmonious, provided that the neighbors are matched to one of the colors.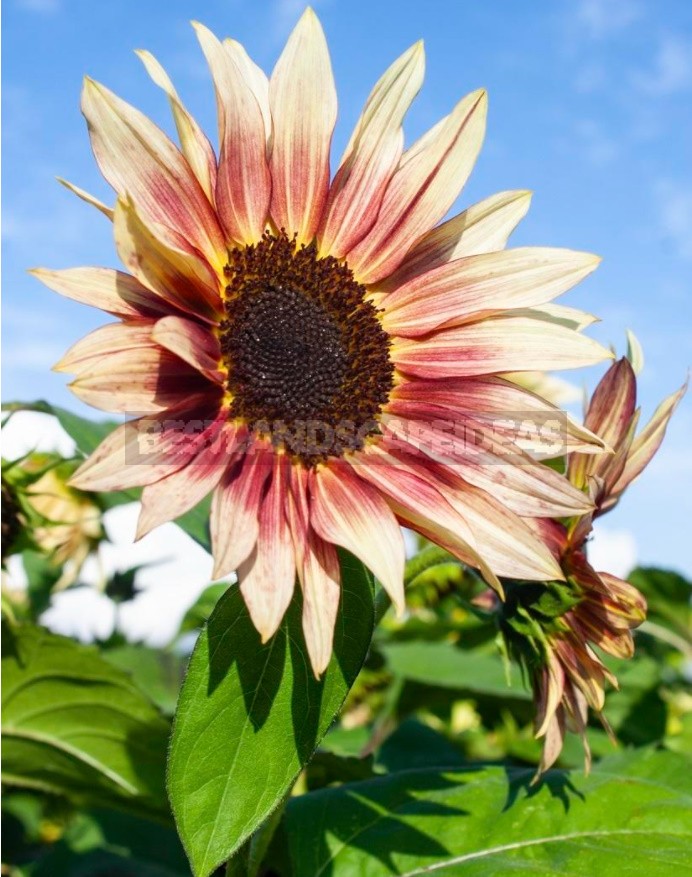 The shape of the inflorescence — a basket (according to Oudolf — "chamomile"), which differs in the development of breadth more than in height, requires a dynamic neighbor.
Role in the design
A great variety of varieties of different heights allows you to choose one that will fit into your composition and at the same time perform the functions assigned to it — hide the running path, act as a screen, etc. Large varieties are able to hide from prying eyes outbuildings and other unworthy of the attention of the visitor objects of suburban life. Giant varieties, in my opinion, are appropriate in compositions that imitate a tropical garden. In gardens where other images and ideas are embodied, such a plant will look out of place.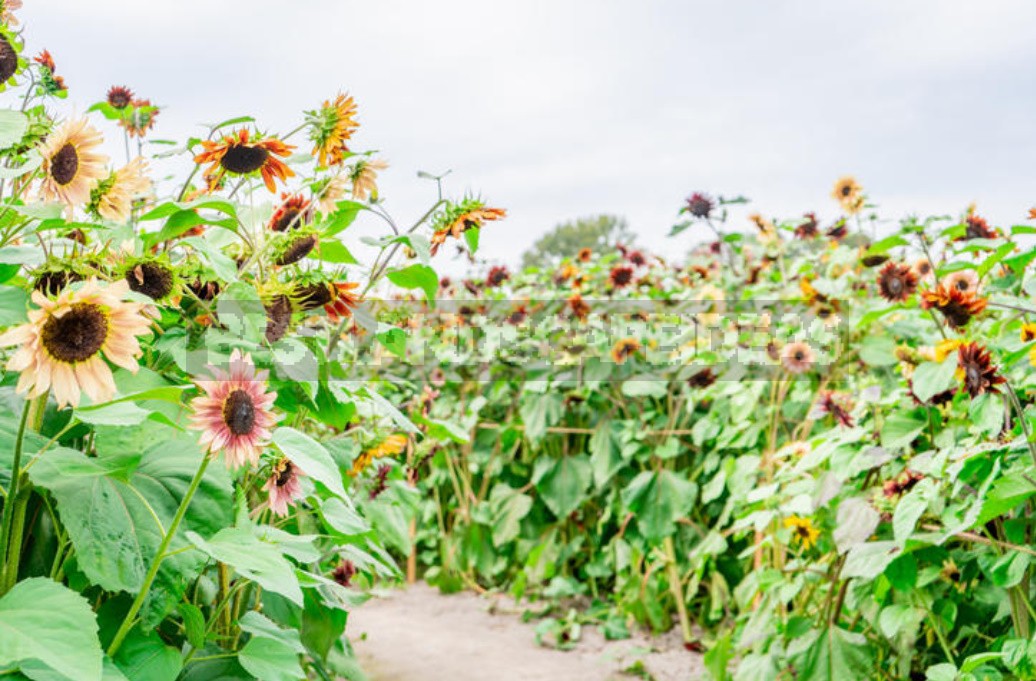 The perfect companion for the decorative sunflowers
Sunflower inflorescences are large (especially in annual species), so plants with significantly smaller inflorescences (flowers) are selected in pairs. So, a duet with perennial asters, solidago, Sanguisorba, Teucrium chamaedrys will be harmonious. Although there are no strict prohibitions — if you really like this or that combination, anything is possible!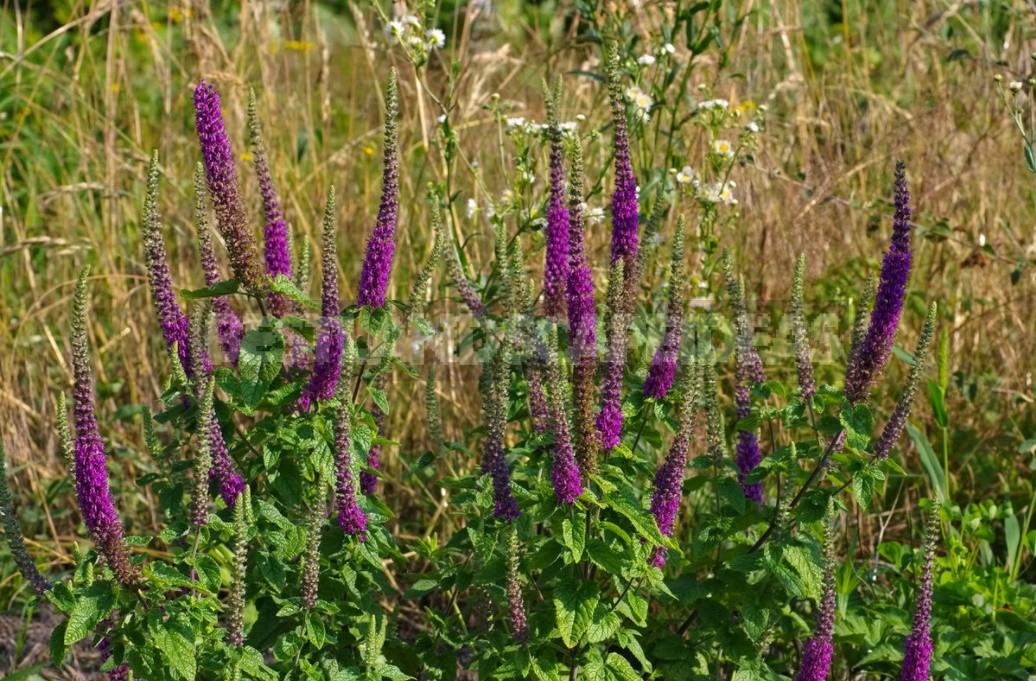 Powerful stems and baskets of sunflower look the best among the "veil", whether it is a haze of ornamental cereals or perennials. Helianthus will also be attractive with larger inflorescences of cereals, such as Pennisetum alopecuroides, Panicum virgatum.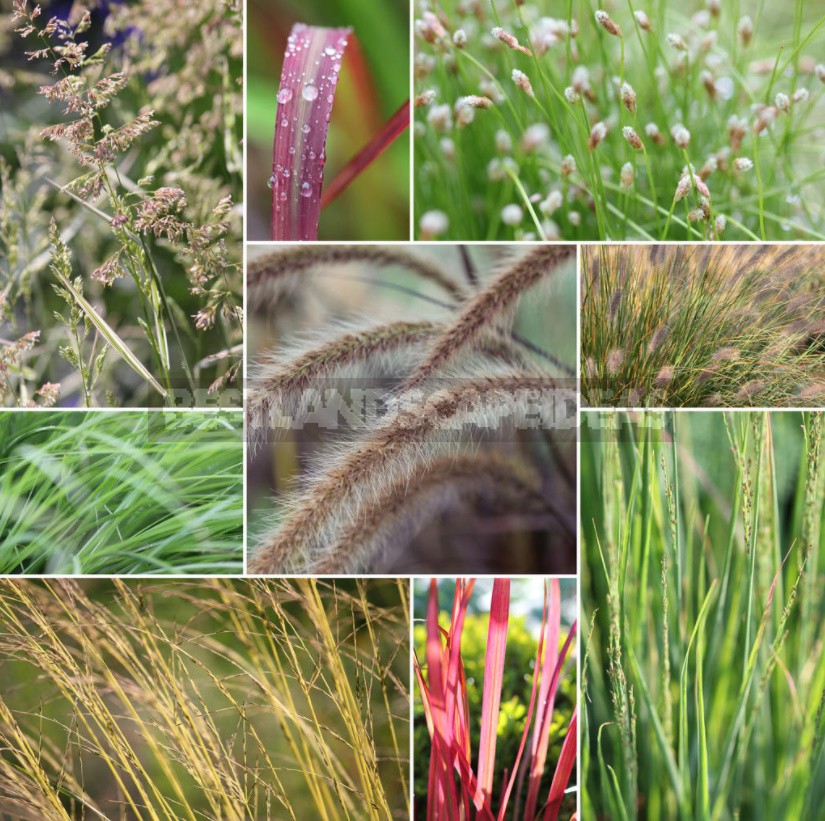 How to plant and care for
Sunflower is unpretentious, but it reaches its maximum decorative value in a sunny place with well-drained soils that receive sufficient moisture. It is propagated mainly by seeds, which before sowing it is desirable to soak in a growth stimulator or a solution of wood ash (it is essentially a natural growth stimulator, since it is extremely rich in trace elements).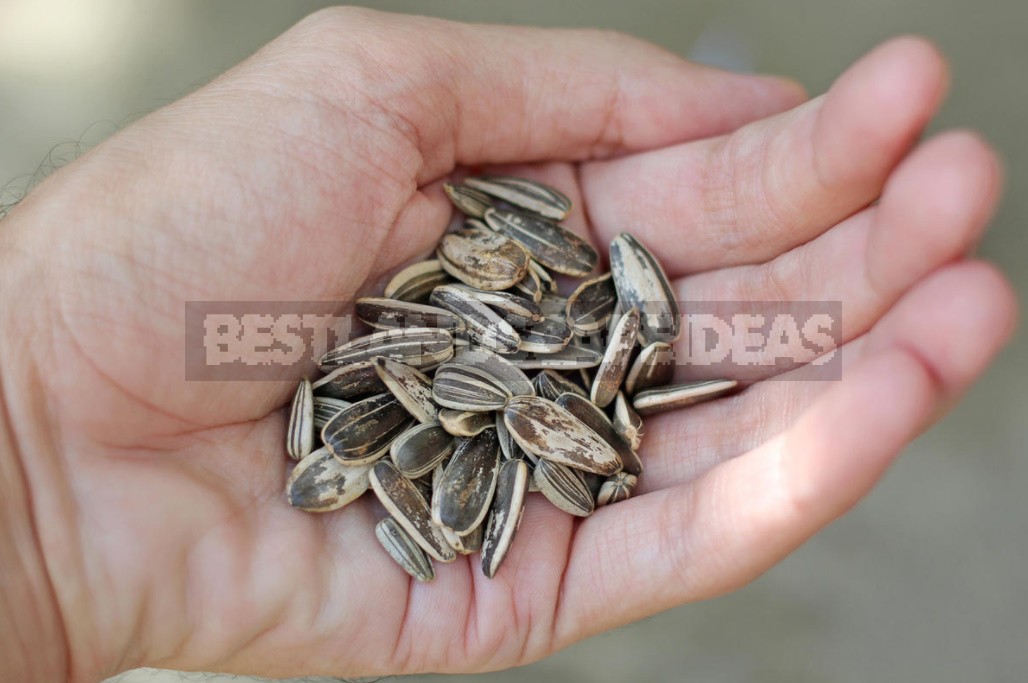 Perennial species are also propagated vegetatively: by dividing the bush in spring (late April-May) or in autumn, in September (those species that have already faded at this time). By the way, sunflower is characterized by allelopathy — the ability to negatively affect some individuals growing in the neighborhood. He is a lover of fertile soil — and very actively uses the micro-and macro-elements contained in it. Therefore, after a year of growing annual sunflower, you should make a change of crops — plant other plants in its place. Let them be species that can improve the soil, such as legumes.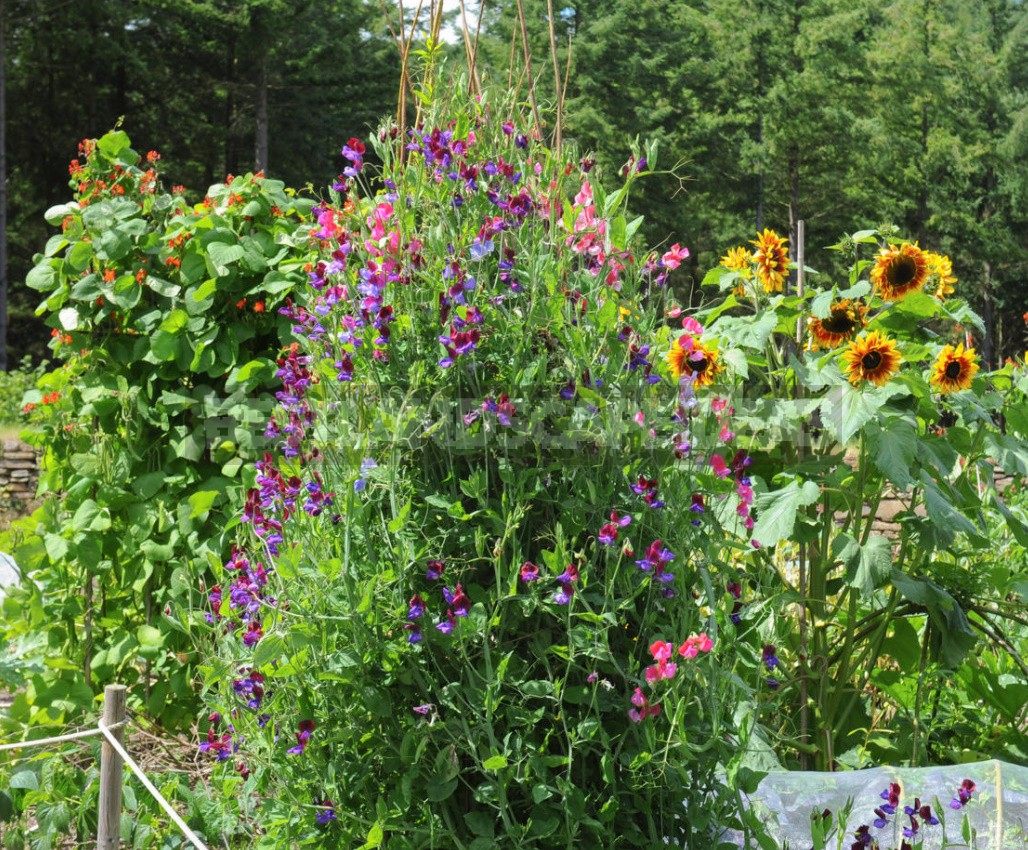 To ensure that the soil in the flower garden is not depleted, you can grow sunflower in a limited amount of soil, that is, in a container. But since the plant has well-developed both aboveground and underground parts and needs a sufficient feeding area, this technique is relevant only for low-growing varieties.
Why remove the inflorescences?
Sunflower can be called an autumn flower: not only some of its perennial species, but also annual ones bloom until frost, and its seedlings are not afraid of a short-term drop in temperature. It should be noted that one sunflower flower, which makes up the inflorescence, blooms for about 1-2 days, and the whole basket pleases us with an even, rich spot of color for 10-14 days.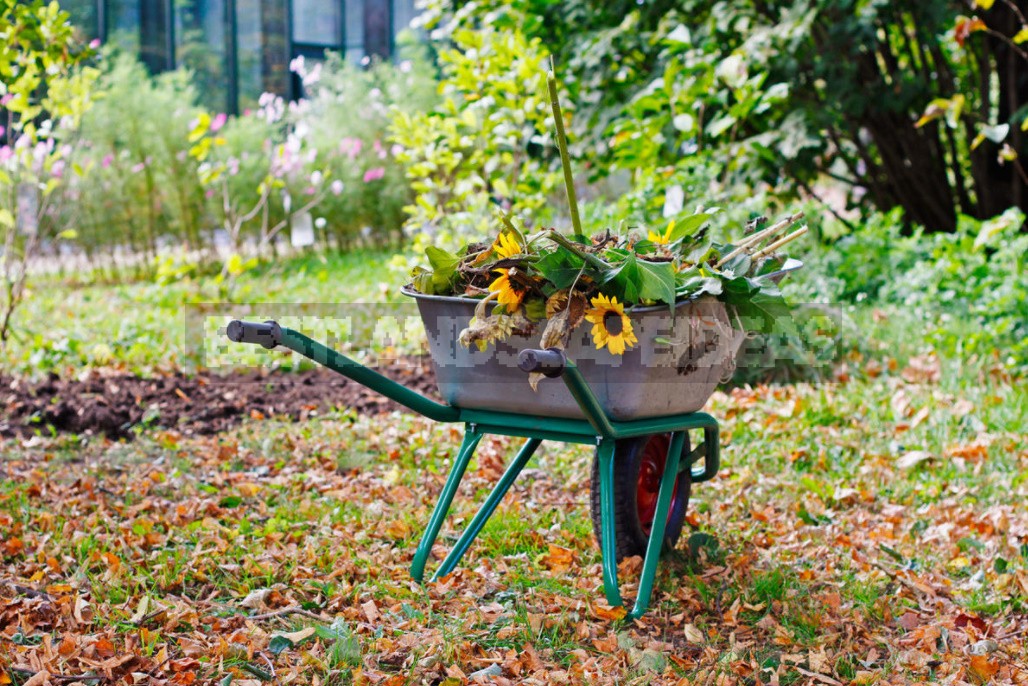 Therefore, to extend the decorative period, it is recommended to remove fading inflorescences, thus stimulating the dissolution of new ones, as well as to carry out spring sowing of seeds at intervals of 1-2 weeks. Remember that the annual sunflower does not approve of transplanting, it is desirable to sow it in a permanent place.
And what varieties of ornamental sunflowers have you already planted? Be sure to share the photos in the comments.