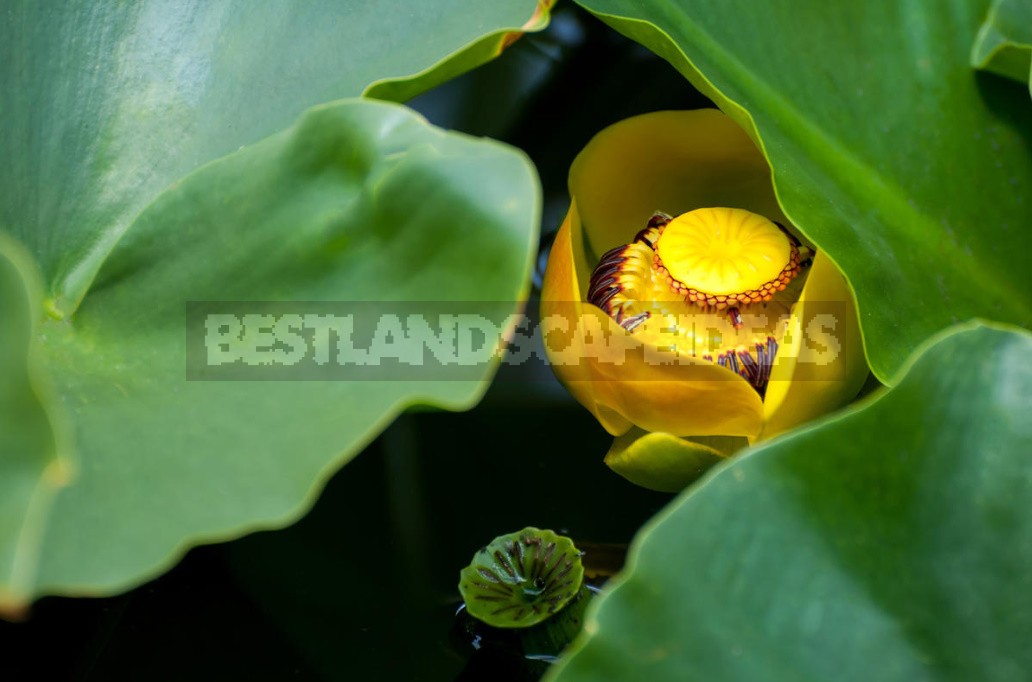 Today I have prepared for you a very interesting and useful material: a story about aquatic and terrestrial plants, the rhizomes of which have long been used to make … flour.
Recently, the relevance of alternative mealy plants has increased significantly, and there is a serious reason: celiac sufferers are assigned a gluten-free diet (that is, wheat, rye, barley, oats and products based on them are excluded from the diet).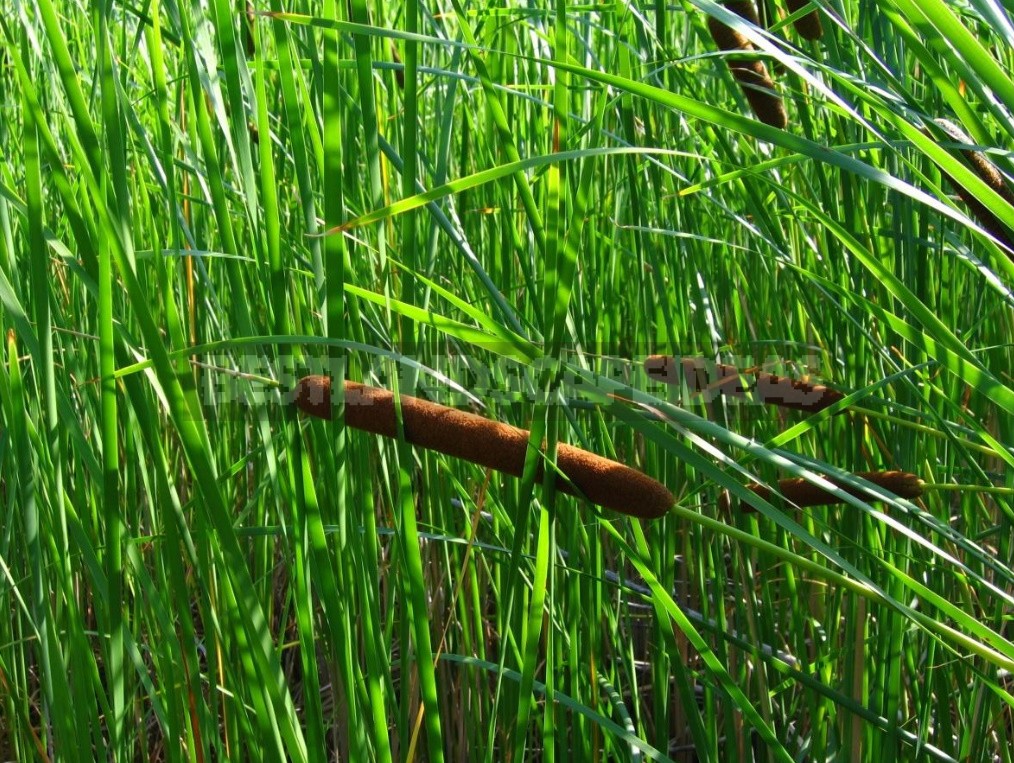 The older generation is well familiar with powdery mildew of wild plants.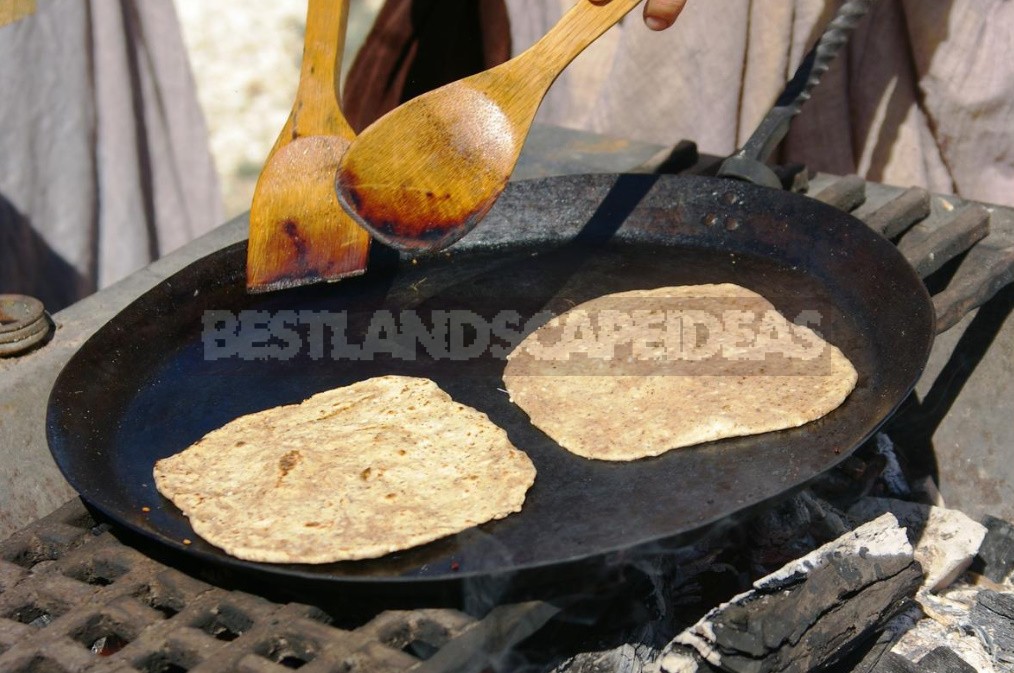 So, if you're ready, let's not waste any time. Let's make a fascinating virtual journey through the ponds, meadows, forests and be sure to look at the cottages. And I propose to combine business with pleasure: we will not only admire the beauty of plants, but also learn how to prepare their rhizomes.
Glyceria
This grain (transparent, hard, sweet) has long been used to make this semolina.
G. maxima
Height up to 80 cm, width to infinity.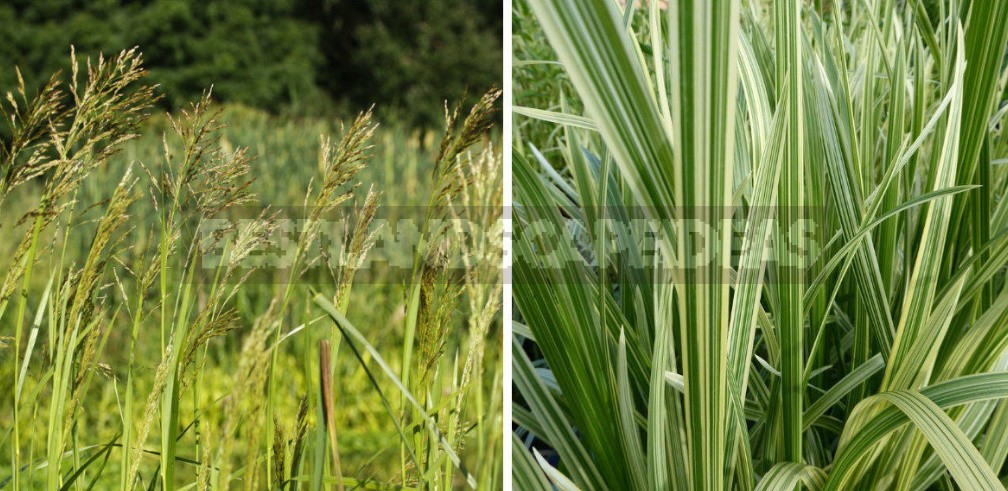 Loose panicles with green spikelets reach a height of 45 cm. there is a decorative form 'Variegata' (leaves with longitudinal cream stripes).
G. fluitans
Height from 25 to 100 cm, panicles 2-3 cm wide, 10-35 cm long.
G. plicata
Height up to 70 cm, with 3-5 peduncles.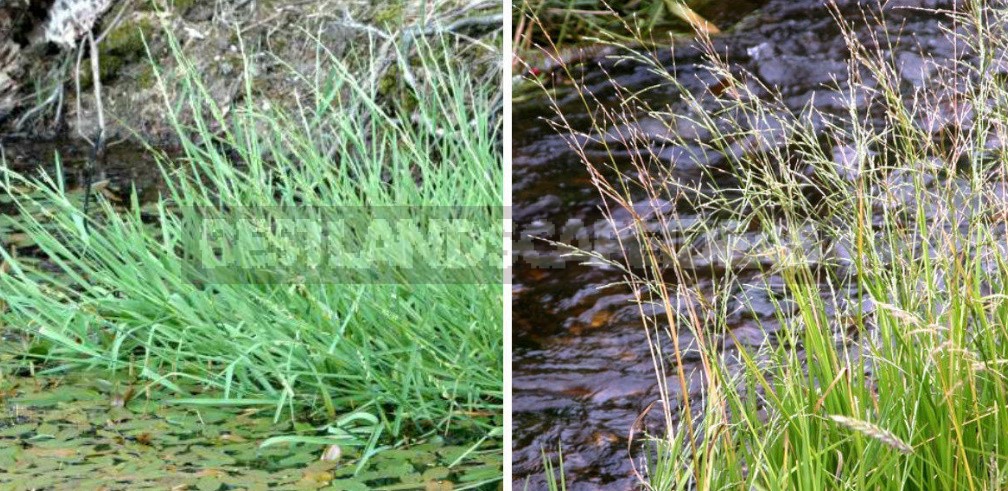 Features of cultivation
All of Glyceria is a perennial grasses with long roots, who feel himself comfortable in the swamps. Prefer calcareous soil, easily tolerate stagnant water at the roots. It is necessary to control the spread of the best restrictor – stream. If you decide to have them in your country, I recommend choosing G. maxima (it is the most beautiful). When landing in a container (where it will not be possible to show aggression), it can be determined not only in the middle of the mixborder, but also in the pond, to a depth of 20 cm. If in your region the winter temperature does not fall below -28.8°C, it can be left there to winter.
Application
Glyceria grain is rich in starch (75%).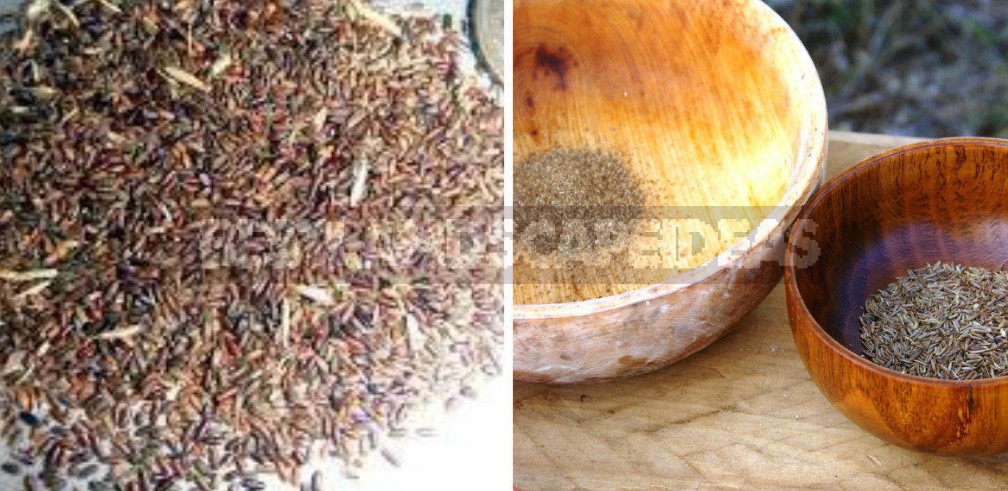 It is used for cereals and flour. The soft parts of Glyceria leaves and young internodes are boiled and put into salads.
Phragmites australis
This large (up to 5 m) long-rooted grass is familiar to many summer residents since childhood, as it is quite widespread: it forms thickets in swamps, along the banks of reservoirs, often grows in water. Very interesting form 'Variegatus' up to 2 m, leaves 7-12 cm long, with yellow stripes.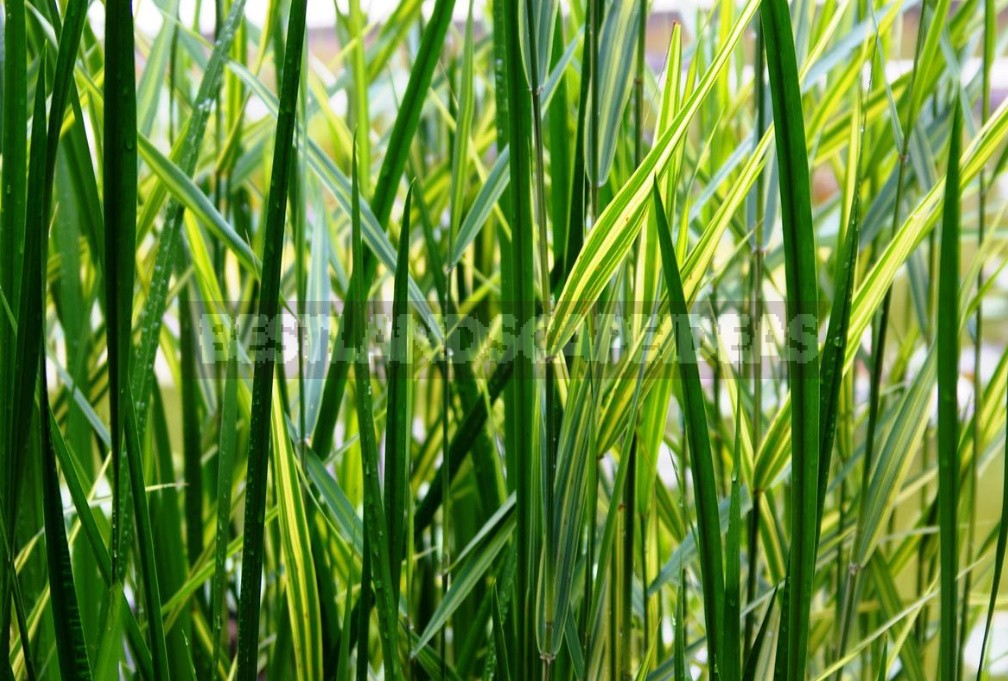 Features of cultivation
The plant should be immediately limited, as it is aggressive, especially in favorable conditions (on fertile moist soils). Planting in large containers allows not only to keep it in one place of the site, but also to get a more compact plant. Hardy: withstands up to -34.4°C.
Application
Rhizomes are washed, cut into small pieces, dried, smashed. The resulting flour is rich in fiber, which, however, is contraindicated in gastritis, gastric ulcer, cholelithiasis. It is better to add it to the grain flour and only then use it for cakes. In addition, dry rhizomes of ordinary are used as a substitute for coffee and seasoning. The plant is medicinal.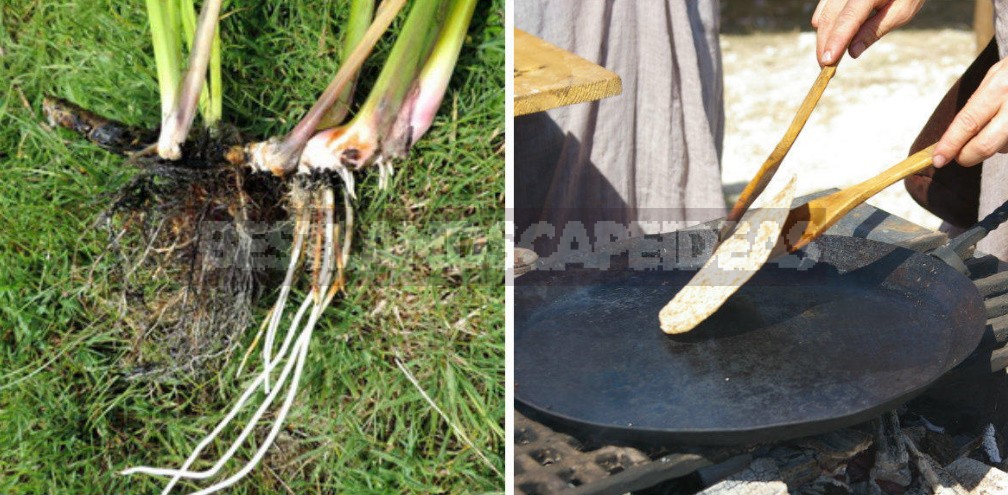 Phragmites australis is ideal at the edge of the pond; it can be planted to a depth of 150 cm or in the coastal wet zone.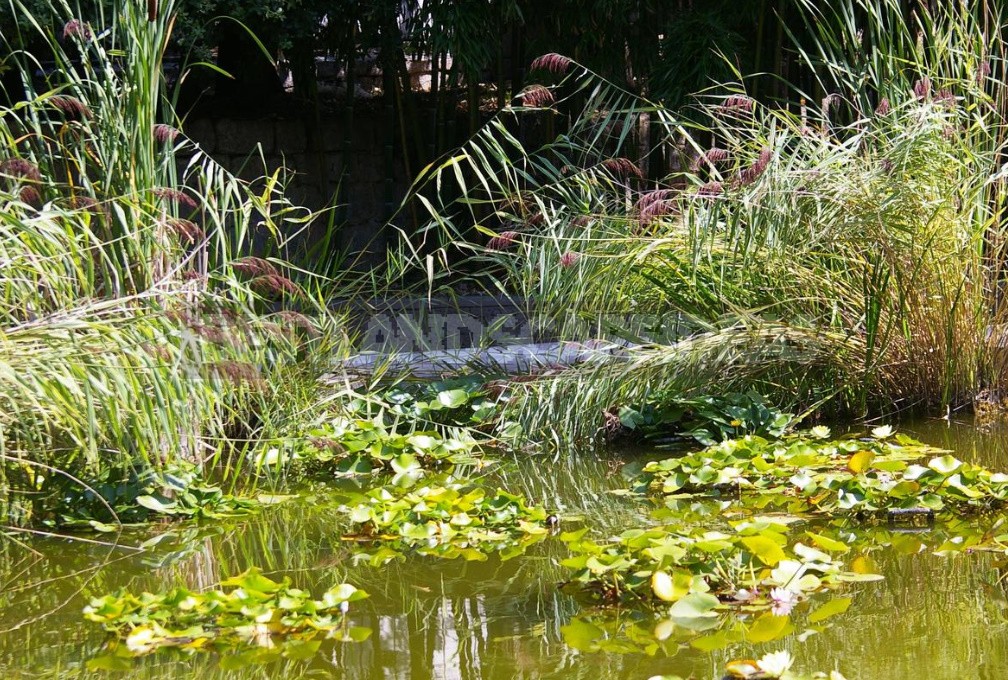 Nuphar lutea
I remember this plant from early childhood, since then, when my parents took my sister and me on vacation at some pond. To be honest, it was from that time there was a desire to pick a flower and hold it in your hands. But only many years later, in honor of my 20th birthday, the staff of the Botanical garden gave me her relative-hybrid Nuphar lutea. I was very happy!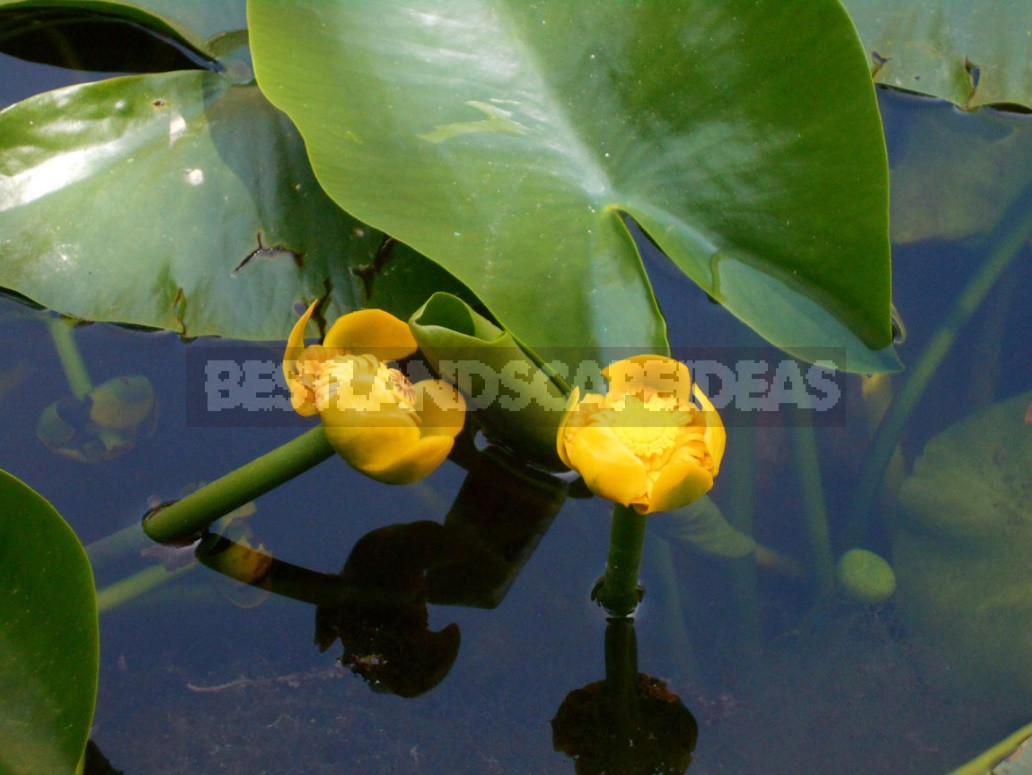 It is a perennial 0.3-0.5 m long with floating and submerged leaves. Flowers can also be both floating and slightly raised above the water surface.
Features of cultivation
Nuphar lutea needs a deep water reservoir area. Well blooms only with plenty of sun and heat. It is better to plant the rhizome in a container (basket) with a thick layer of organic silt or fertile heavy clay soil. It is necessary to strengthen the containers with stones and sprinkle plants with gravel to prevent the emergence of rhizomes to the surface. In the middle zone winters in a non-freezing pond. Propagate more often vegetatively, dividing the rhizome (elongated underground part of the plant, bearing the remains of leaves, buds and adventitious roots). When propagating seeds, it is important to know that such plants usually bloom for 3-4 years, and if the pond is in the shade, then even later.
Application
Rhizomes are collected in late autumn. Clean, remove the skin. The flesh is cut into small pieces, soaked in water and dried in the sun or in the oven. Then grind in mortars or millstones to coarse flour, which is mixed with buckwheat flour when baking cakes, bread.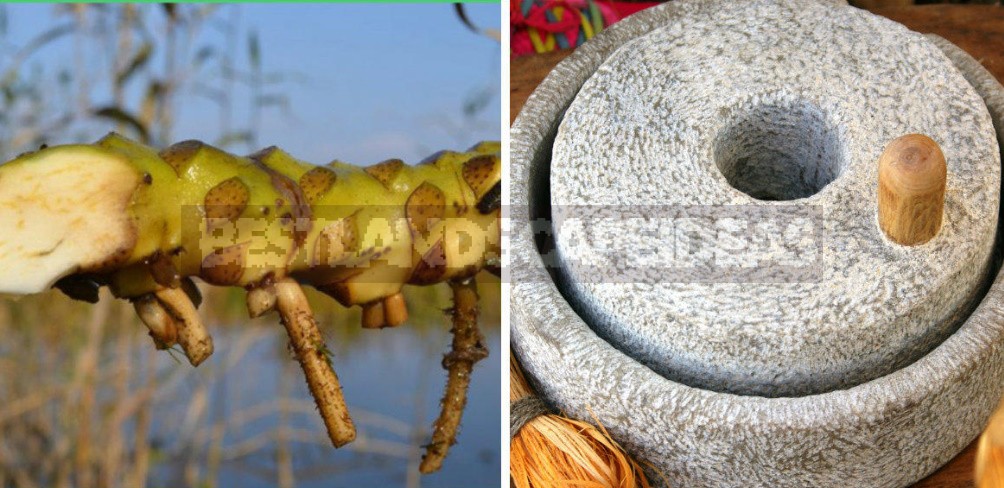 Nuphar lutea is a medicinal plant. And she is very beautiful, so often adorns the Central part of the suburban pond.
Potentilla erecta
Perennial height of 10-30 cm and a width of 60 cm Stems are thin, short-haired, rising, but not rooting.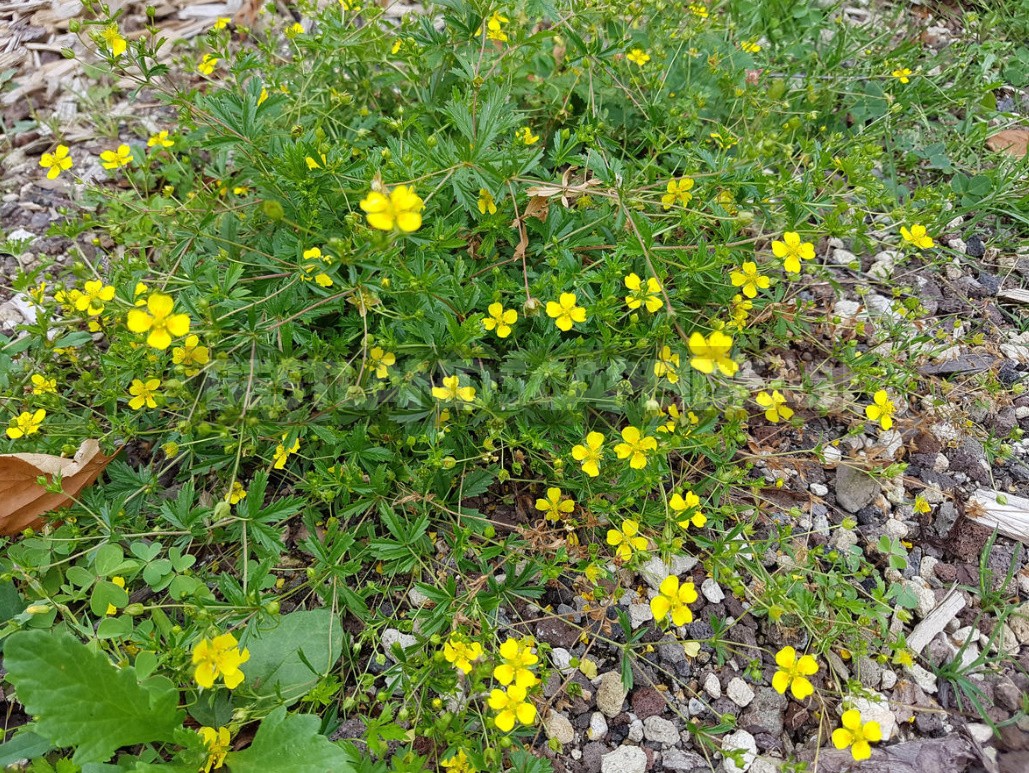 The basal leaves are long-petioled, often trifoliate, stem-sessile. The flowers are yellow, up to 1 cm in diameter; they bloom in June or July.
Features of cultivation
Prefers moist semi-shady places. Blooms from 5-7 years of age.
Application
Fresh rhizome dug in September or early October, at least-early spring. When harvesting in nature, remember that the restoration of the population occurs only after 6-8 years, so in one place, you can re-collect not earlier than this period will pass. The rhizome is cleaned from the ground, washed under cold water, remove the brown crust, cut in half lengthwise. Then soaked in clean water (changing it several times to remove excess tannins and bitterness), keep outdoors, dried at a temperature not higher than + 60°C. Dried rhizome pieces can be ground on a coffee grinder, homemade millstones or passed 2-3 times through a meat grinder.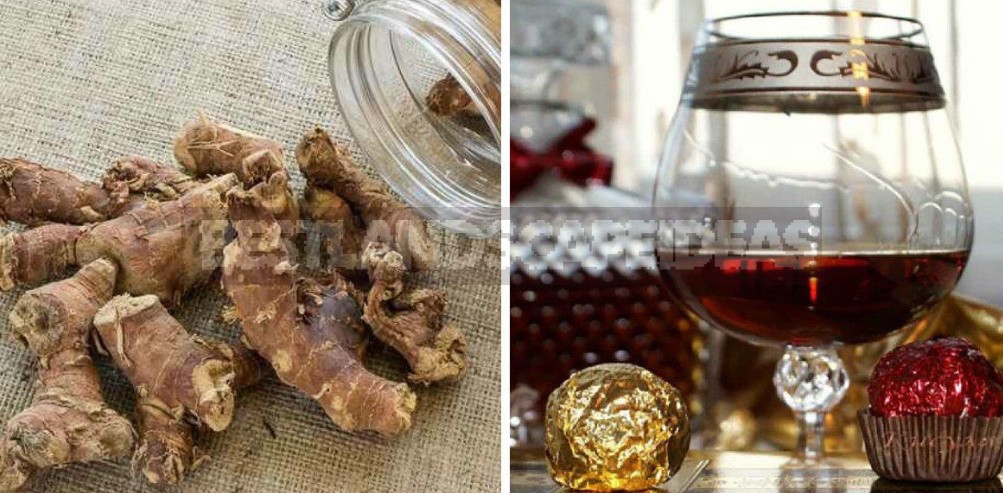 Rhizome is suitable not only for flour: it has long been used for the production of strong drinks. Potentilla erecta is a medicinal plant. And very beautiful – there will certainly be a place for it in a half-shaded flower garden. It is one of those background openwork cultures, which have a responsible role not just extras, but plants that give the composition lightness.
In addition, flour can be obtained from the rhizomes of Schoenoplectus lacustris, Typha angustifolia and T. latifolia, Butomus umbellatus, Elymus repens, from Setaria, Amaranthus, Fagopyrum esculentum and others.
And, as always, the traditional questions at the end of the article: do you harvest the rhizomes of any mealy plants? How to use?