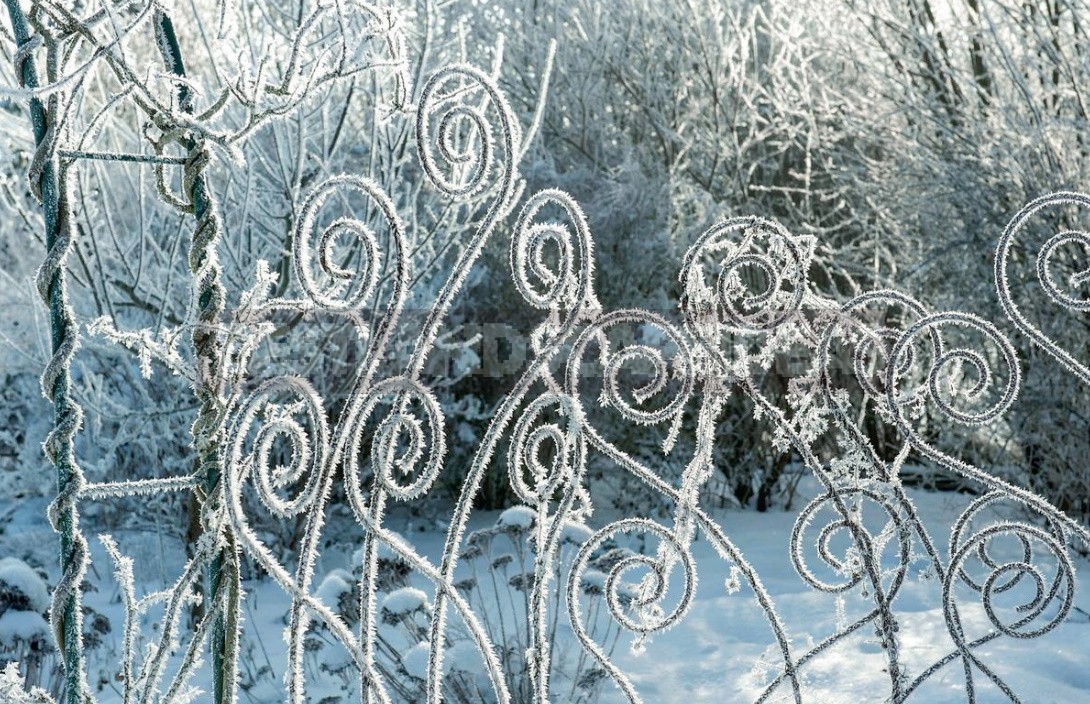 The beauty of a properly designed winter garden is fascinating: on a black and white background, as in a theater of shadows, silhouettes and contours of small architectural forms, openwork supports and plants formed in the form of geometric shapes appear. What do you need to take into account that the site was irresistible and in the period of rest?
Tip: choose the most refined Deco accents for flower beds-in winter they will become the main accessories that attract the eye.
Today, paint in the garden is in short supply — only some trees and shrubs can boast a bright shade of bark, such as Acer griseum or Cornus alba 'Sibirica'. Mostly at this time, brown and gray tones prevail. Even the evergreen representatives of the flora seem darker than they actually are. Actually, for this reason, the main characters of the site are the outlines of garden elements, graphically underlined by snow and ice.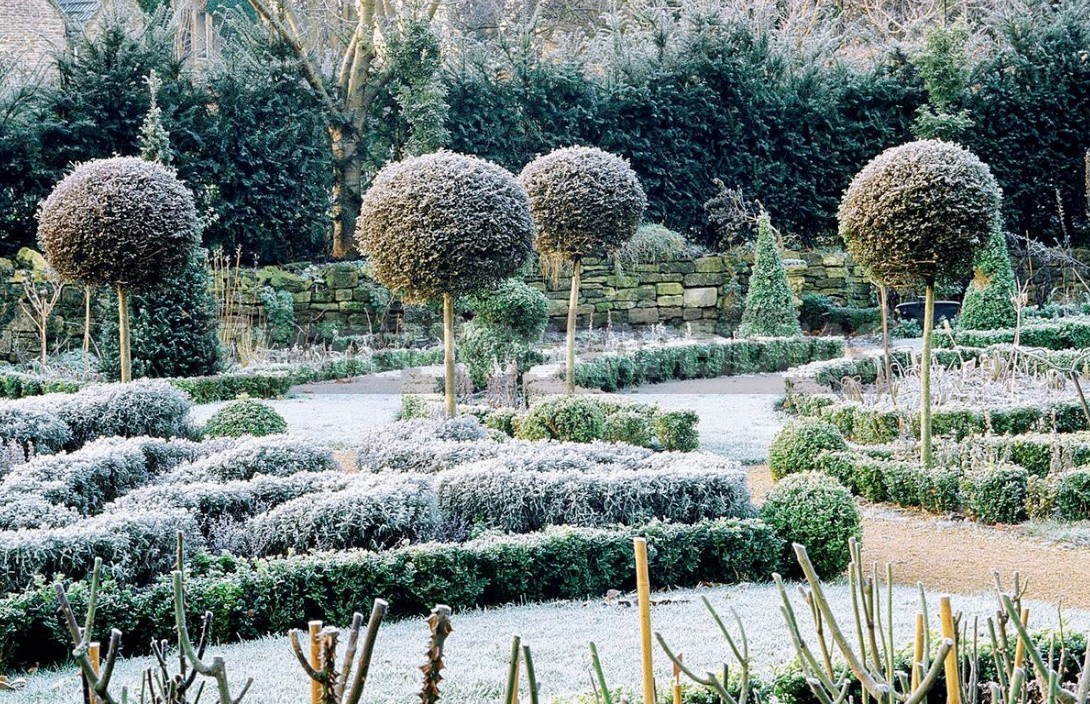 The harmonious interweaving of smooth lines, smooth contours and exquisite shapes is a classic method of garden decoration. It is the basis of the English and Asian styles, in which carefully trimmed plants in tandem with refined decorative elements have more "weight" than colorful colors. The main advantage of this garden is that it is beautiful all year round. Take advantage of proven techniques!
The most advantageous look compositional solutions, for example, an ensemble of a couple of cone-cut trees along the path, a group of shrubs-balls in flower beds and several tub plants formed in the form of spirals at the entrance to the house.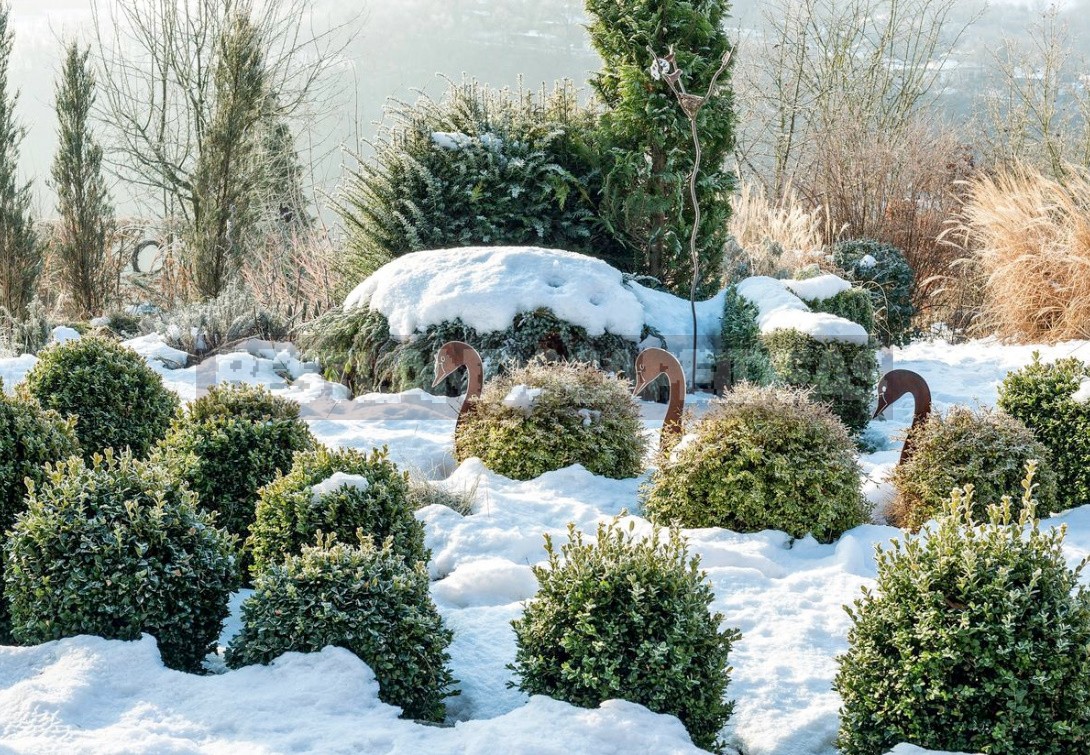 Of course, the role of such a shorn "dandy" is best suited to evergreen "characters", especially-with unusual leaves, such as Mahonia aquifolium or Ilex.
Faded herbaceous perennials, such as Sedum or Dipsacus, as well as ornamental grasses will stylishly dilute this exquisite society. Many of them should be left without pruning until spring, not only because of their original beauty-dry stems serve as a reliable shelter for plants.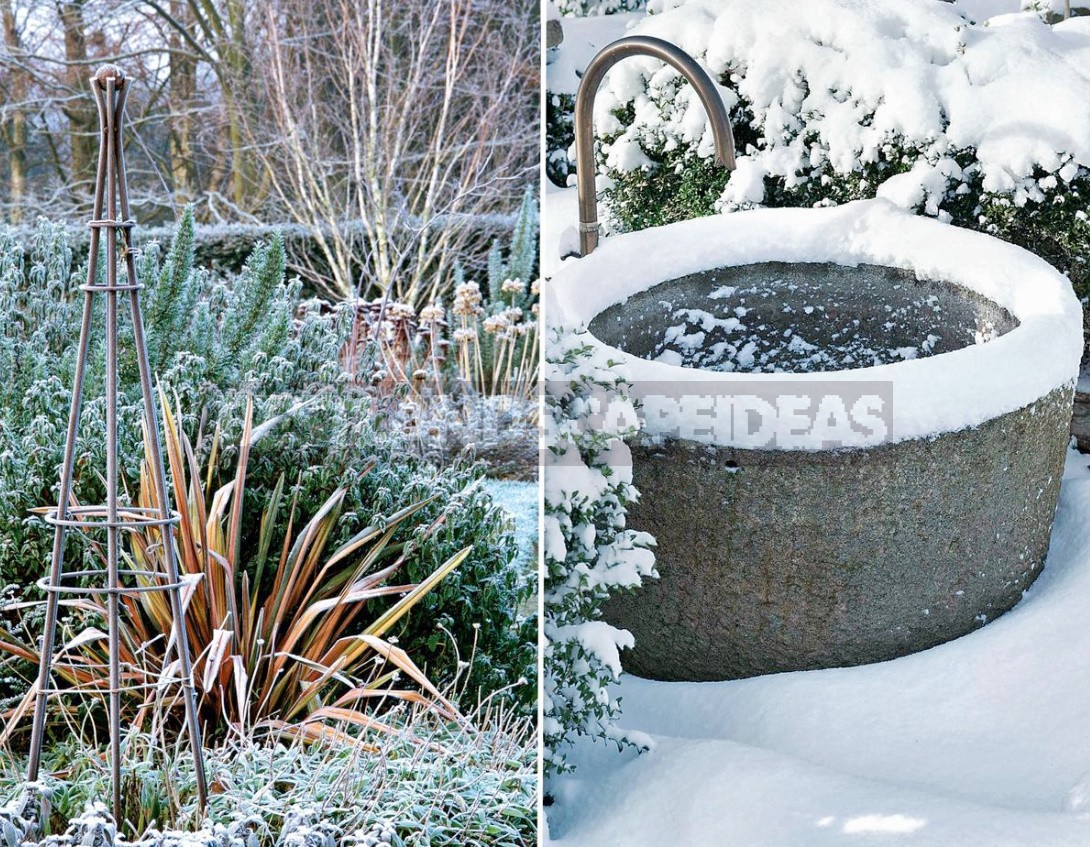 So, do you have suitable plants and design elements in your Arsenal (arches, wrought-iron grilles, gazebos, sculptures, and supports for herbaceous perennials and lianas)? It remains a little "conjure" — and the picture of the garden sleeping under the snow canopy will be simply incomparable.
1. The snow-covered gazebo is like a fairy-tale house in an enchanted forest.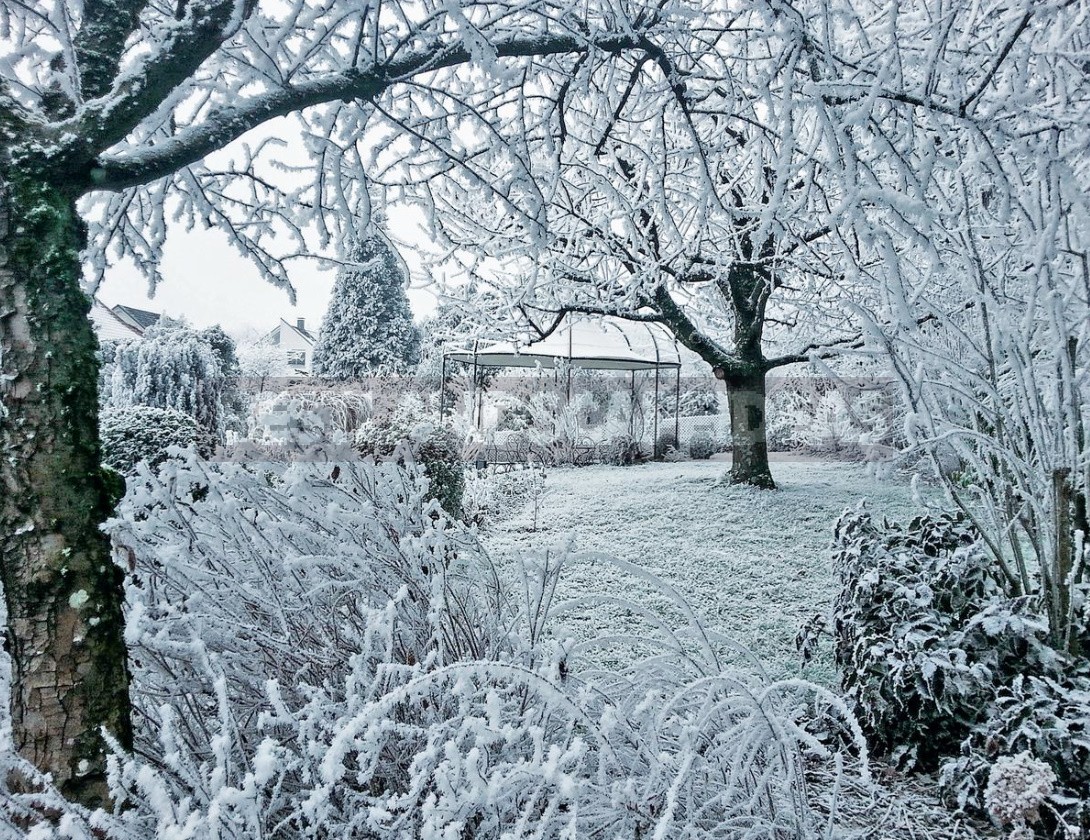 Tip: in a closed building, it is more comfortable to admire the beauty of a sleeping garden.
2. Furniture, such as a metal bench, may well remain in the garden for the winter, acting as an additional art object.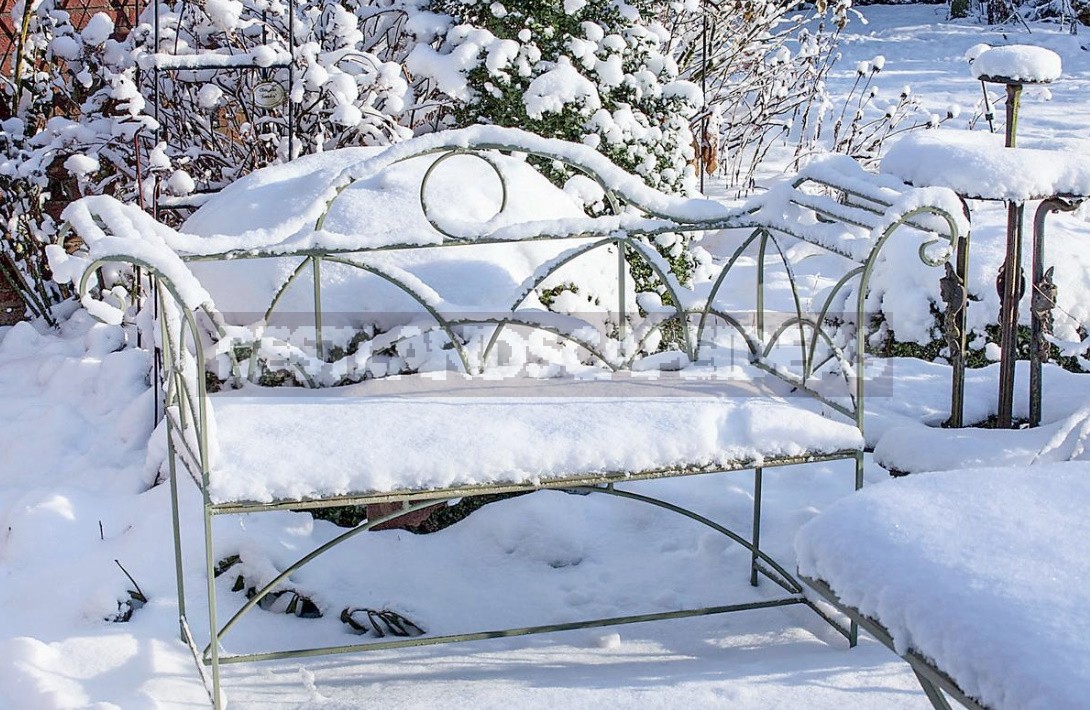 3. "Houses" of snails in snow caps cause emotion. Tip: these mini accessories will be very appropriate on a balcony or terrace.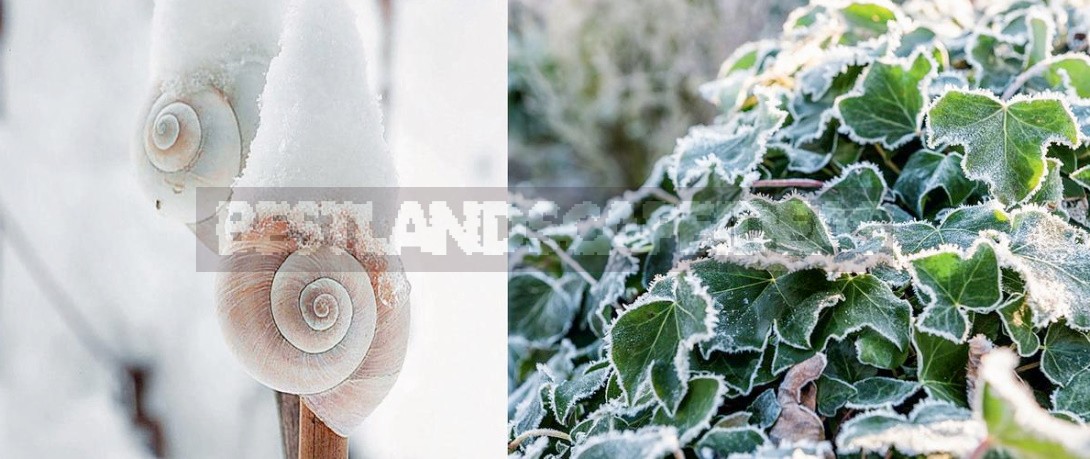 4. Evergreens covered with ice crystals shimmer with all the colors of the rainbow on Sunny frosty days.
5. Trees with a "weeping" crown look incredibly impressive in the winter garden: the falling branches under the snow canopy resemble an openwork veil.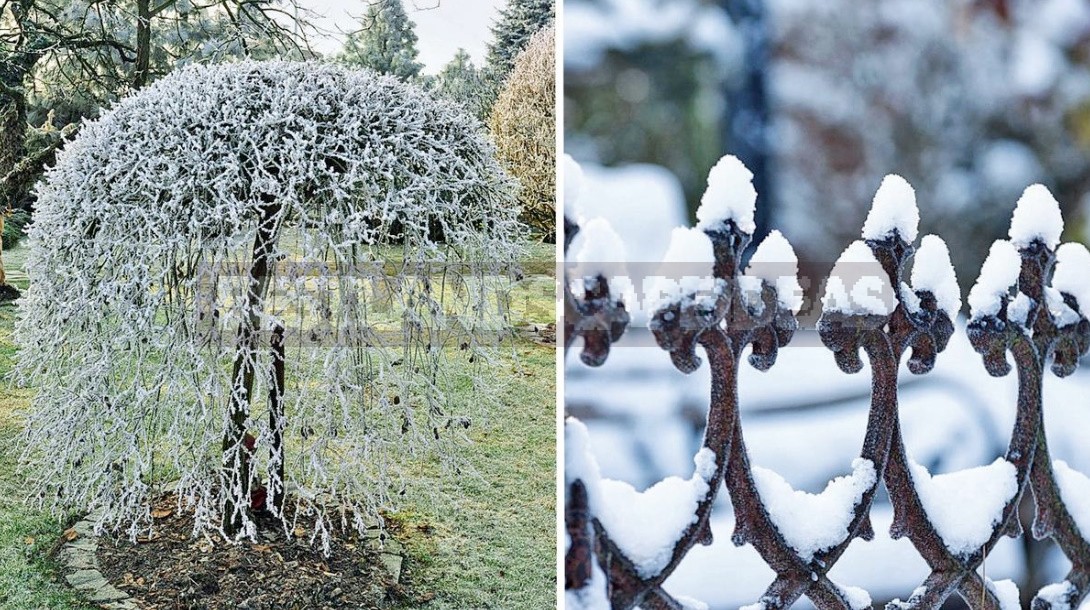 Tip: to make the fence last a hundred years, update the anti-corrosion coating every 3-4 years.
6. Clipped hedges and formed shrubs keep their shape all year round and look most advantageous in a group. Cereals will help to dilute the company of green cones, cubes and balls.