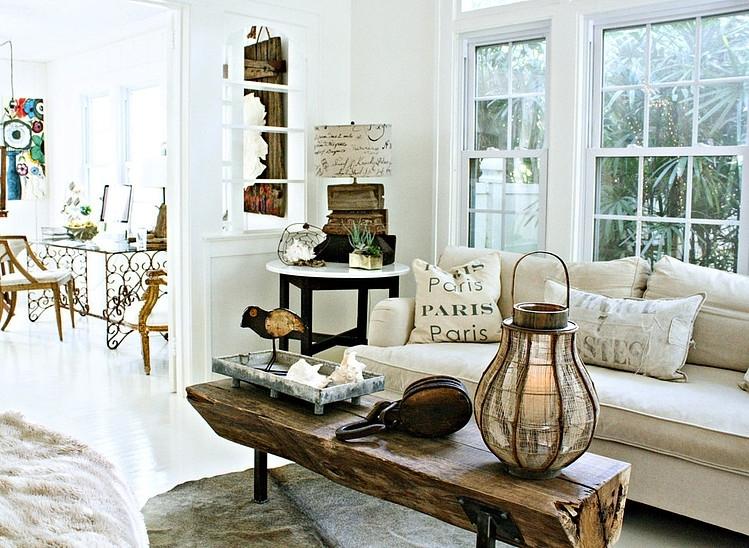 In this article, we will look at how to create a beautiful interior, that is, to complement it with things made with your own hands (DIY). For example, this house in the US state of Florida will help you understand that beauty is not necessarily achieved at the expense of large monetary costs.
Color Palette of Decor
All the rooms in this house are painted white. Thus, the variety of furniture and decor has a common basis, where the interior does not look too colorful. Furniture usually has gray, yellowish-brown or beige shades, which also does not violate the integrity of the style.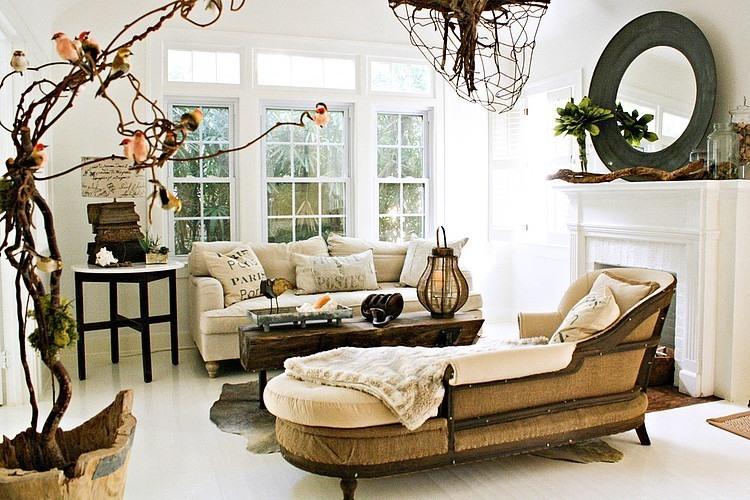 Furniture Style
Please note that most of the small items here are handmade or bought on the cheap due to their age. But the main furniture is classic French elements, which makes this interior in the style of shabby chic and even bohemian-aristocratic.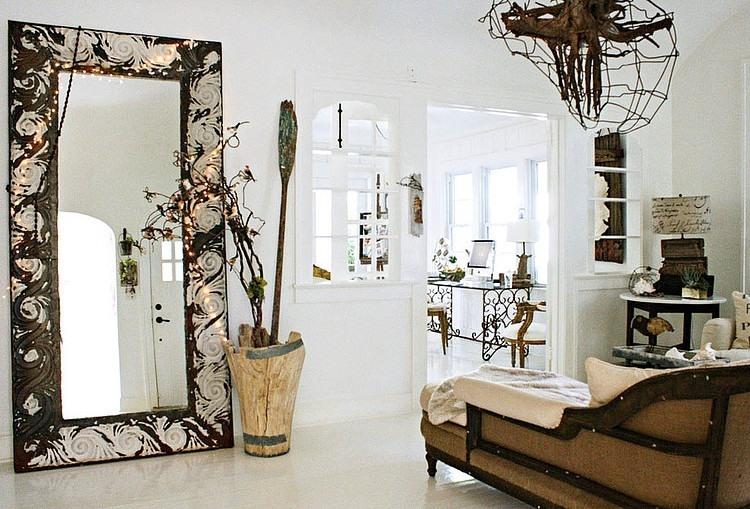 If only vintage items were used in the house, it would just look like someone's personal vintage collection, but here a European charm was added, which made the design of the small cottage very stylish.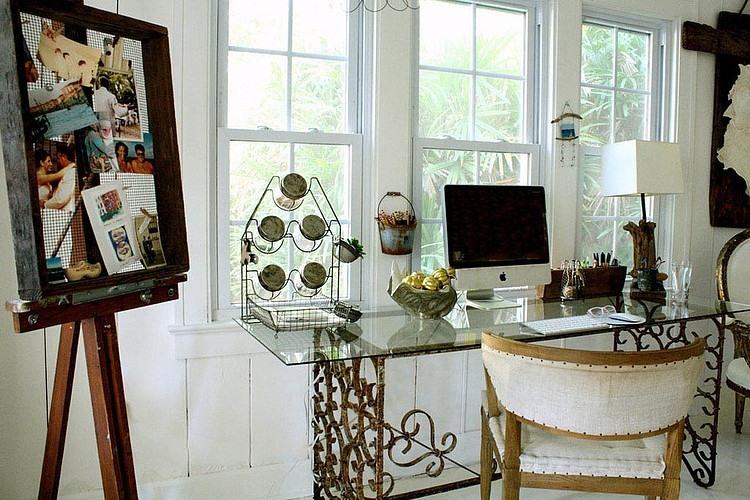 It is worth noting that many items are made from natural materials, such as silk and durable stylish fabric materials. The house also looks good: dried flowers, old suitcases, historical maps and botanical-style paintings.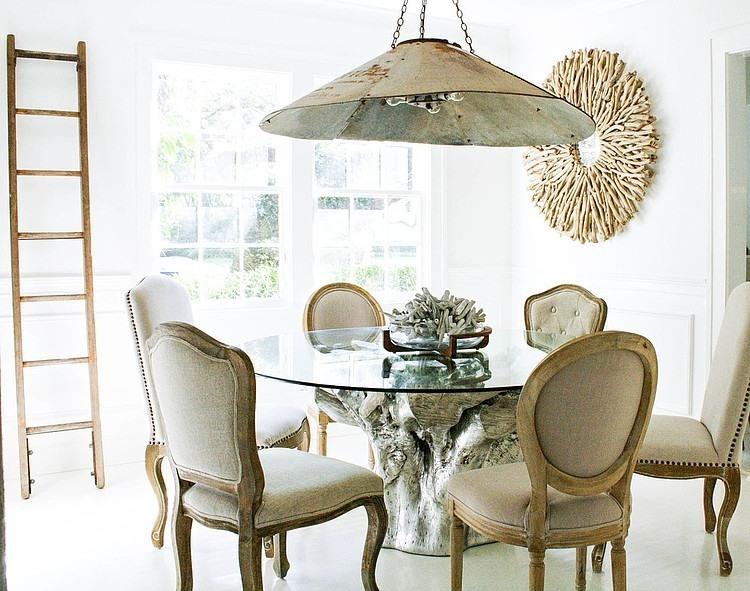 Basic Rules of Shabby Chic Style
Use a white background so that the interior does not seem overloaded due to the abundance of small things;
In the interior of this style, plastic objects and non-standard, modern lighting are almost never used;
if you have the opportunity to paint a piece of furniture in white, in this case, it is better to do it;
It is also worth remembering that two old and not very interesting things can always be combined into one.