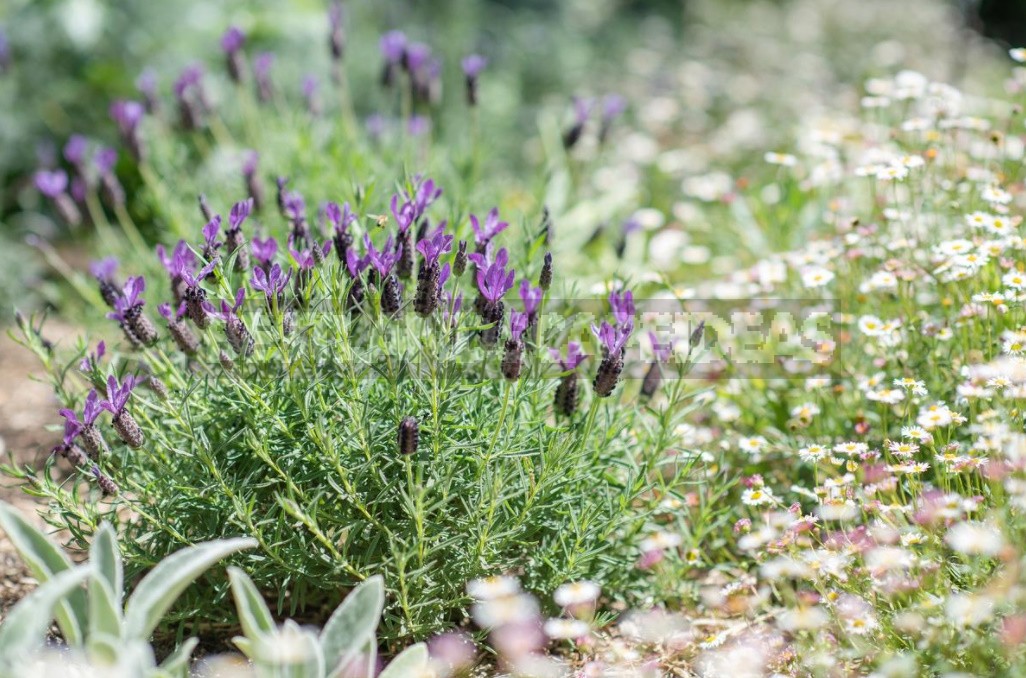 Many readers today are interested in the question of how to make a garden of herbs. The relevance of the topic is clear: on the one hand, the fashion for a natural garden, on the other-the desire to create a home first-aid kit from medicinal plants. But at the same time, I really want a useful composition not just to exude aromas, but also to be decorative. How to achieve this?
Herb gardens: apothecary, kitchen, monastery…
Interest in the cultivation of decorative flower beds from spices arose many years ago. It is not difficult to guess why: spicy-aromatic plants with healing properties have long been purposefully cultivated. Information about their use can be found in ancient treatises of various peoples.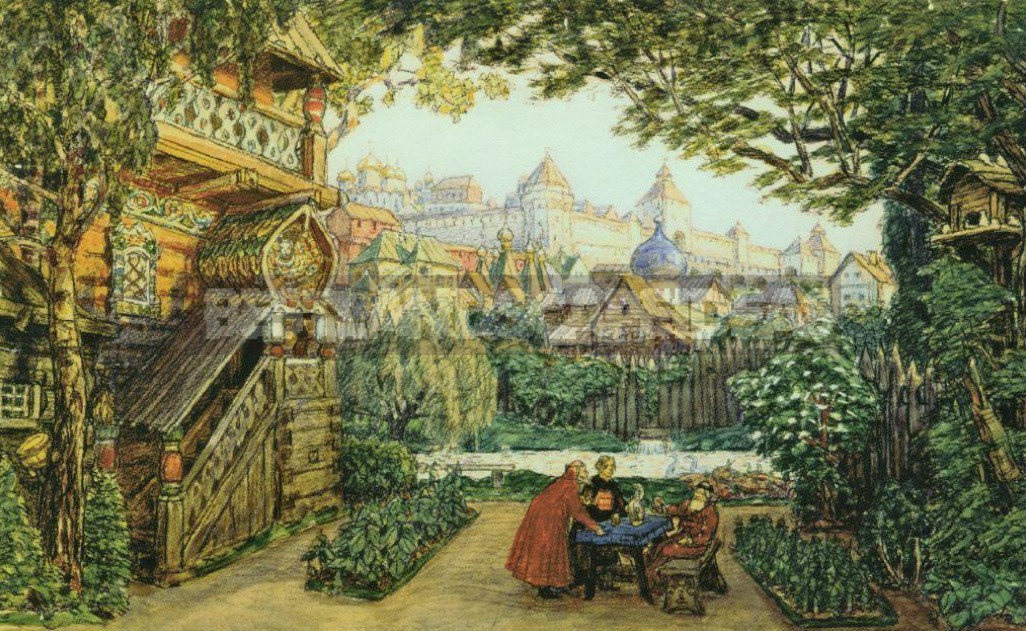 Buddhist medicine says that medicines grow around us, you just need to be able to see them. The ancient Greeks already knew anise, cumin, fennel, peppermint, marjoram, thyme, coriander. Spicy plants were used for food, and potions, elixirs, scented oils, balms, and incense were prepared from them.
In the Middle Ages, aromatic plants and herbs were grown in the monastery gardens. These gardens were small in size and had a simple layout. Enclosed by walls, they were located in courtyards, closely adjacent to the temple. Square or rectangular gardens were divided by criss-cross paved paths. In the center was the tree of life, a large orange or apple tree. The garden, separated by walls from sin and the interference of dark forces, symbolized paradise.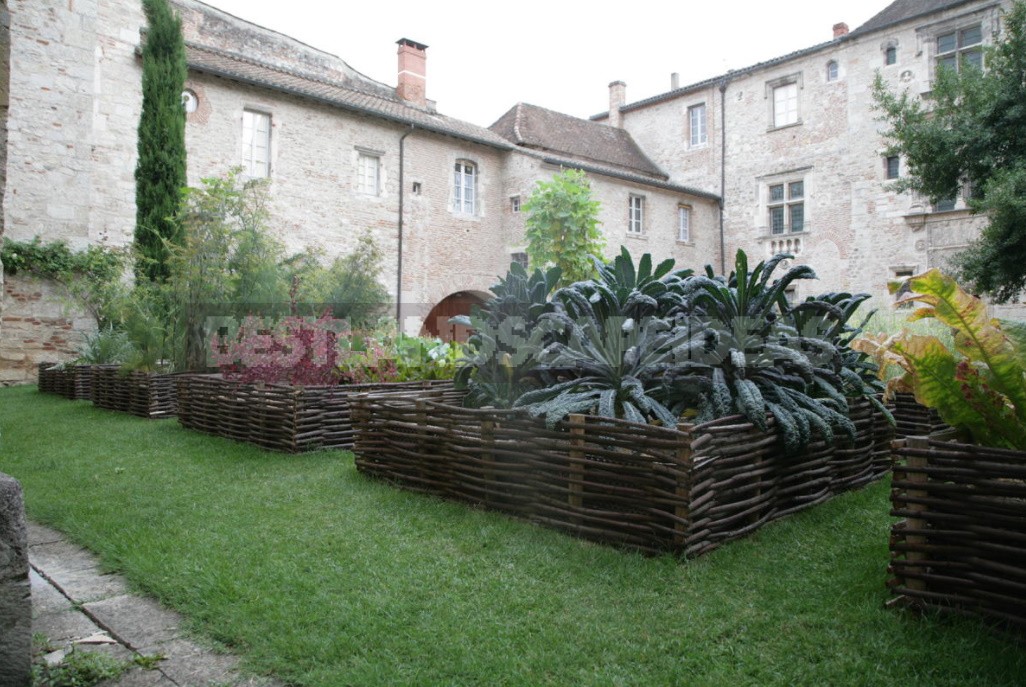 According to their purpose, the gardens were divided into apothecary, kitchen and fruit gardens. Medicinal and fragrant plants, aromatic herbs and flowers, especially roses, were planted in the apothecary's gardens. In the kitchen — vegetable crops. Garden plants were endowed with mystical power and allegorical symbolism.
It was the monastery gardens, which combined utilitarianism with aesthetic appeal, that later became the prototype of the English ones — the so-called "kitchen gardens". They were also characterized by a geometric layout with a criss-cross division. There was a small flower bed in the center. Paved paths, hedges, and clipped boxwood borders formed the structure. The sectors traditionally featured compositions of spicy and medicinal plants, which were combined with vegetable crops with textured foliage, bright fruits and luxuriantly blooming annuals.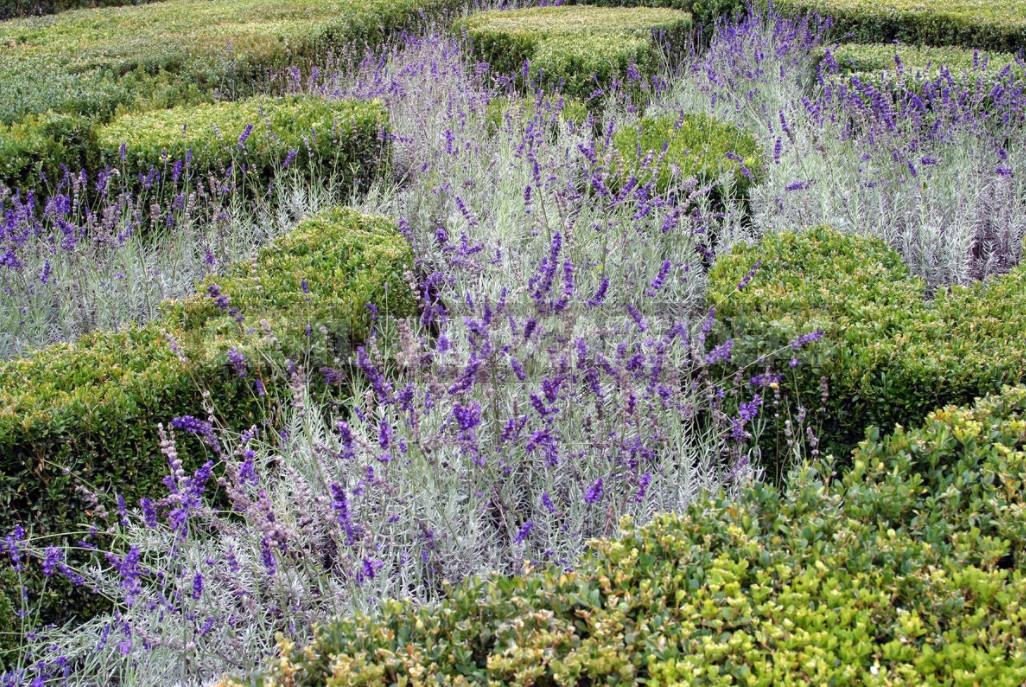 Perhaps the most famous kitchen garden is the Sessinhurst Herb Garden, created by Vita Sequille-West. The idea of creating her own herb garden came to Vita under the impression of the kitchen garden of Lawrence Johnston in the Hidcot Menorah. The collection of scented and spicy herbs in Sessinhurst includes more than 100 species and represents the most complete collection in all of England. It is said that Vita's sense of smell was so acute that she could name any herb with her eyes closed.
The kitchen garden, designed in a classic style, is divided by paths into several squares. In the center is a flat vase with a composition of Sedum and Sempervivum. Combinations of herbs and flowers with different shapes, colors and aromas, selected according to the timing of flowering, create a long-term decorative composition.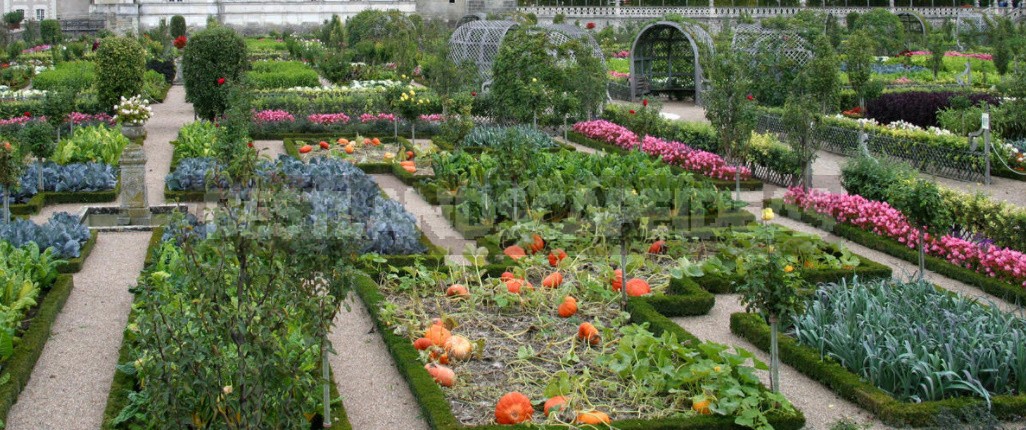 You can follow the example of Vita, study classical and modern compositions of herbs and engage in independent creativity. Fortunately, a wide range of spicy plants provides space for imagination.
Selection of spicy and aromatic plants for the garden
The time has now come in mind, heart, and speech
Herbs to name and tell about the properties of a plentiful harvest,
To adorn a small matter with honor with a great one.
Valafrid Strabo*, "The Garden", 820
In addition to the healing properties, most of the spicy-aromatic plants are distinguished by a special colorfulness, and in decorative compositions they are able to decorate any garden.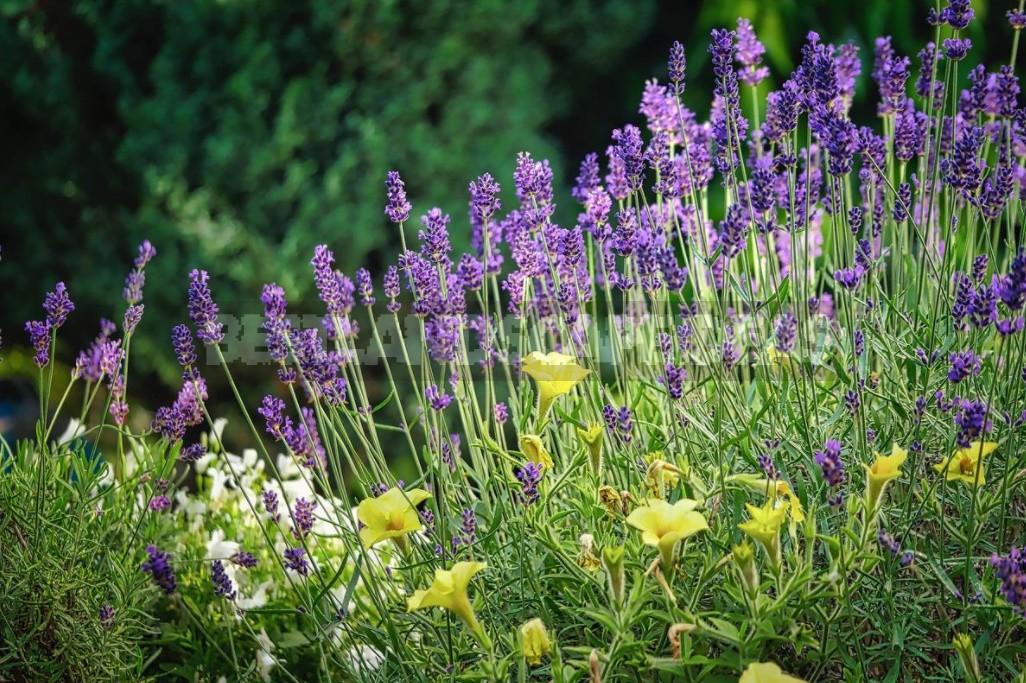 Conventionally, spicy plants can be divided into groups with different applications. For example, plants with medicinal properties include St. John's wort, mint, valerian, echinacea, chamomile, chicory, and sage.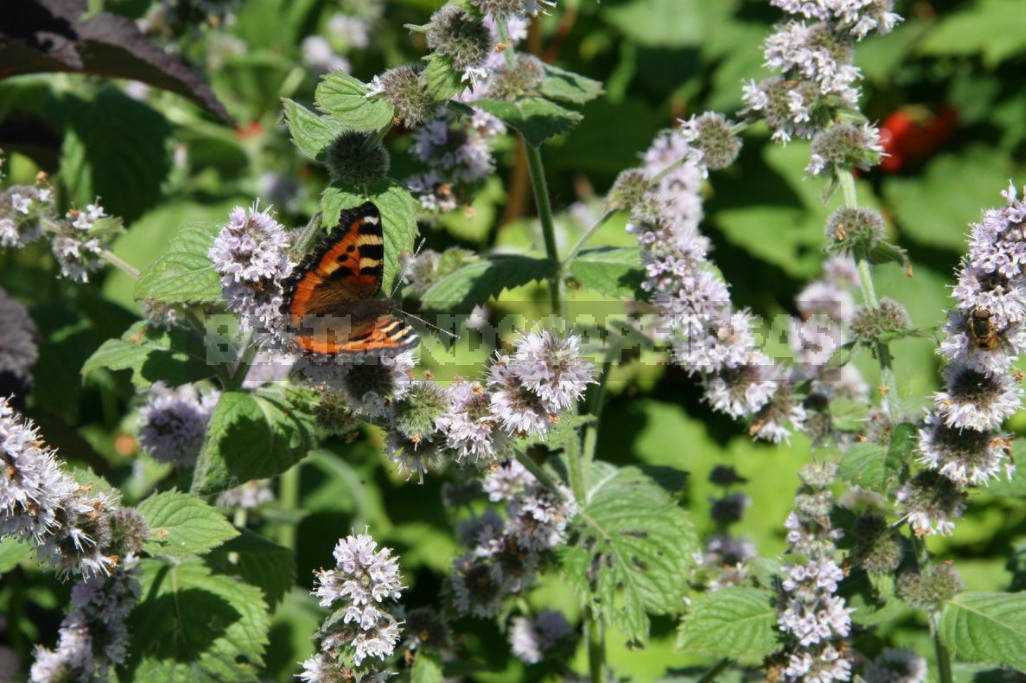 Herbs that increase appetite include basil, thyme, cumin, anise, rosemary, coriander, and parsley.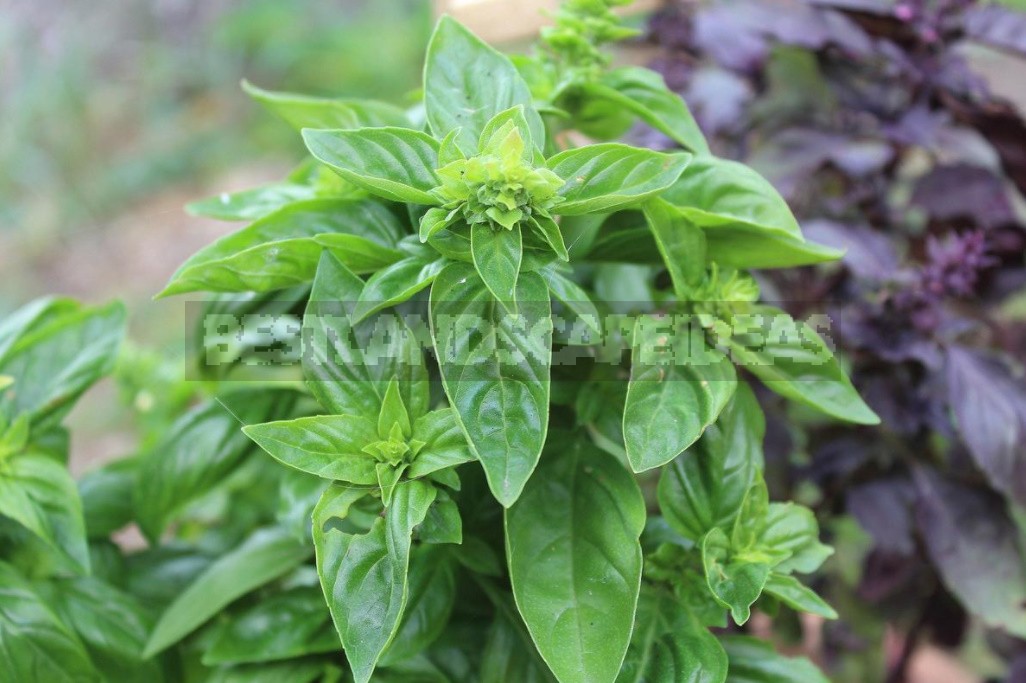 The so-called "tea herbs" are also known: lemon balm, oregano, mint.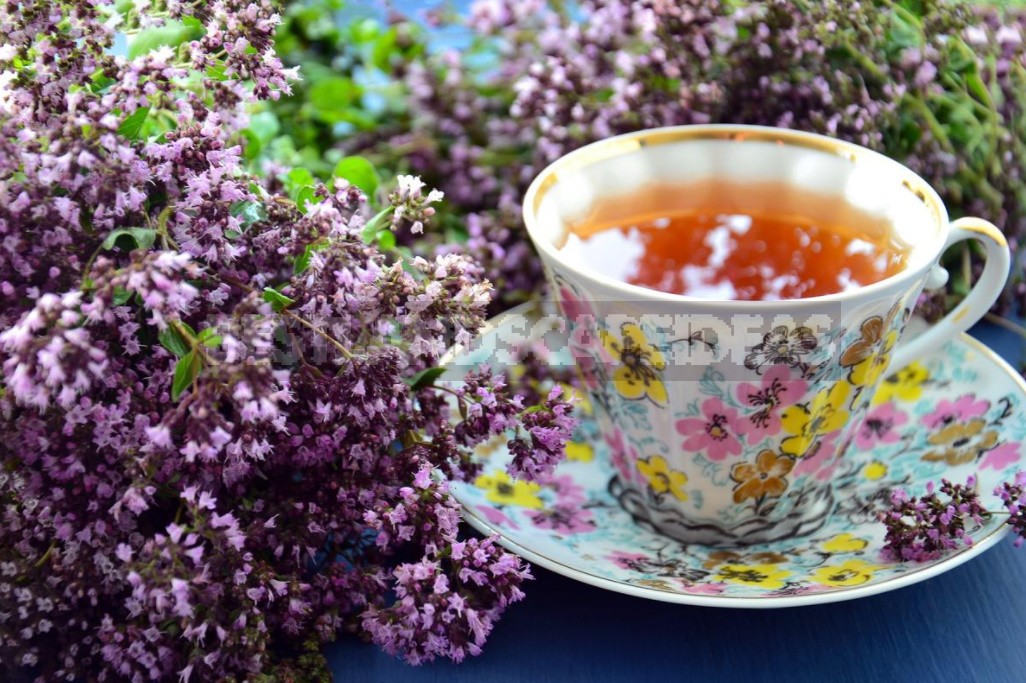 Aromatic herbs include lavender.
Among the fragrant plants, you can also distinguish species that have long taken their place in flower beds: monarda, echinacea, Agastache anisata, yarrow, Asclepias, Tanacetum balsamita. Many of them are good honeybees, attracting bees, bumblebees and butterflies.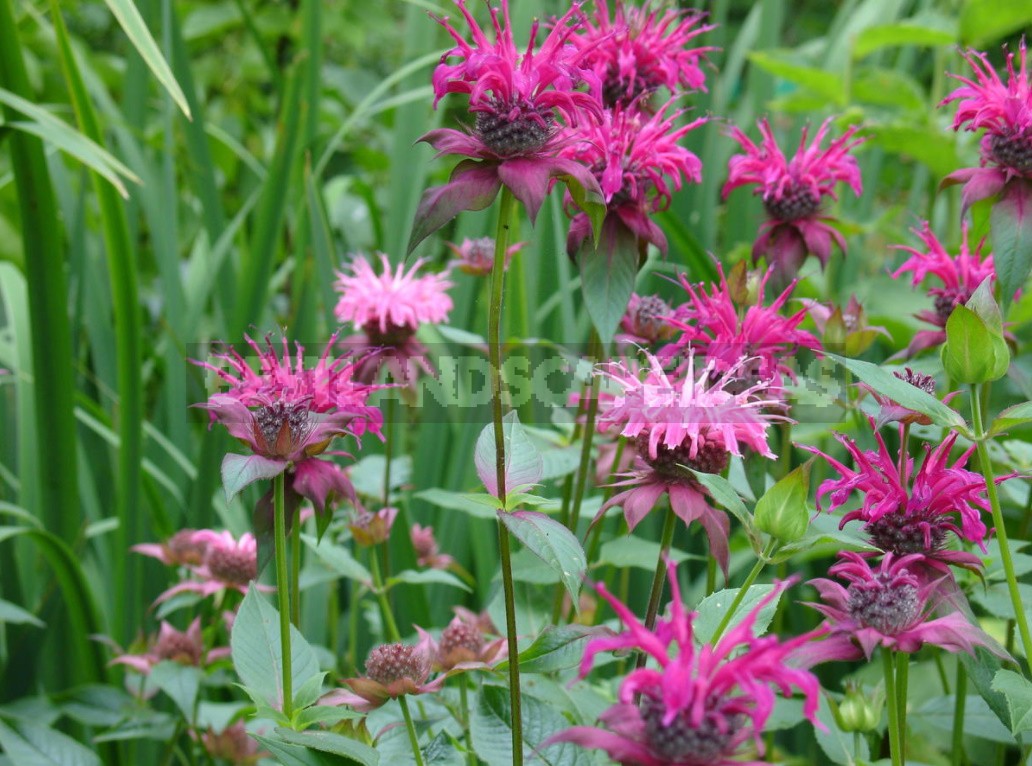 Recently, many decorative forms and varieties of plants with excellent aroma, bright color of flowers and leaves have appeared, but it is important to remember that they all differ in height and speed of growth. So, lovage, wormwood, tarragon, celery, cumin, fennel are tall plants, and mint and lemon balm need to be limited.