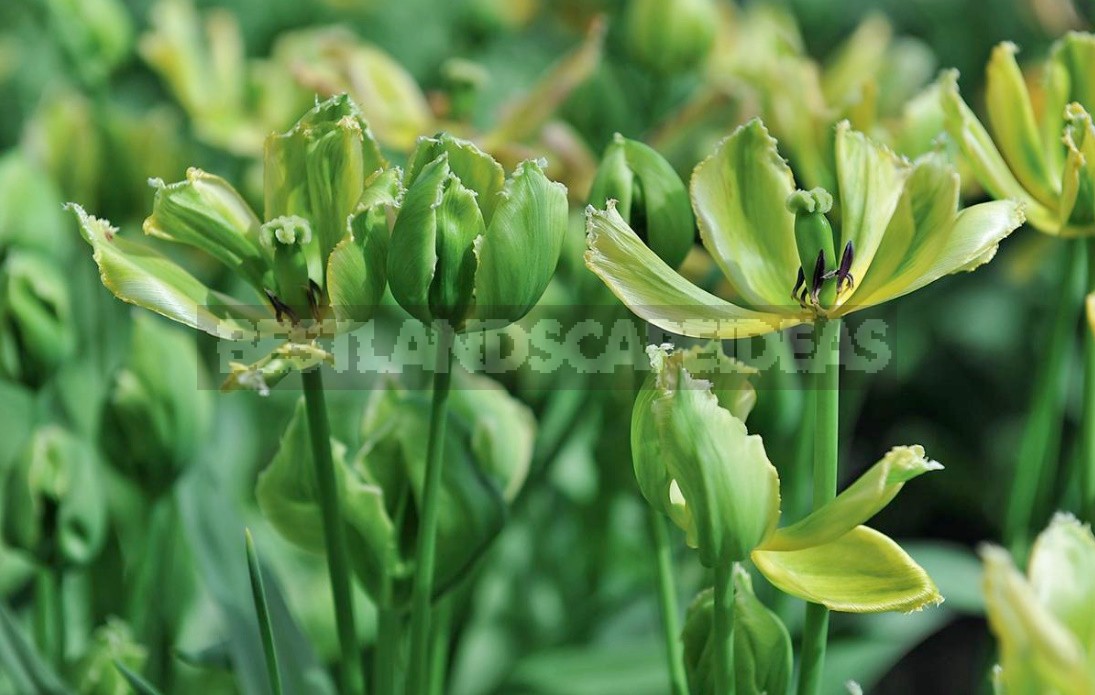 Green is the most common color in the garden, because foliage is a familiar and calm background for bright flower beds. But when it comes to green flowers, the emotions are quite different: surprise, surprise, and even delight. And all because there are not so many such plants in nature, and they are all true treasures of the gardener. Green easily fits into flower beds of any style and color, smoothes contrasts, emphasizes nuances. Green is life, youth and freshness. Here are ten of the most beautiful green flowers-do they decorate your garden?
1. Tulip 'Green Jay'
Tulips with greenery are no longer a rarity,but they are not an everyday occurrence. Bright decoration of spring flower beds-Tulip 'Green Jay'. He's probably the king of the green tulips.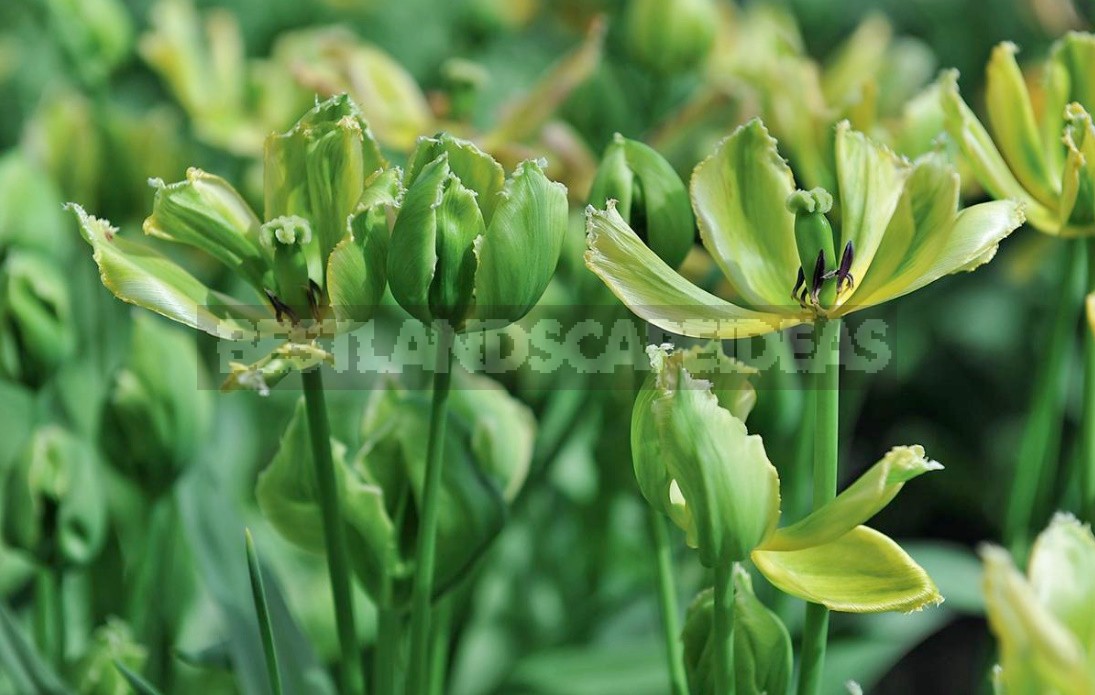 Other options: parakeet tulips 'Super Parrot' and 'Green Wave', as well as all varieties of green-flowered Tulip.
2. Echinacea 'Green Jewel'
All green Echinacea are good; the most intense color has Echinacea 'Green Jewel', but it lives only two or three years.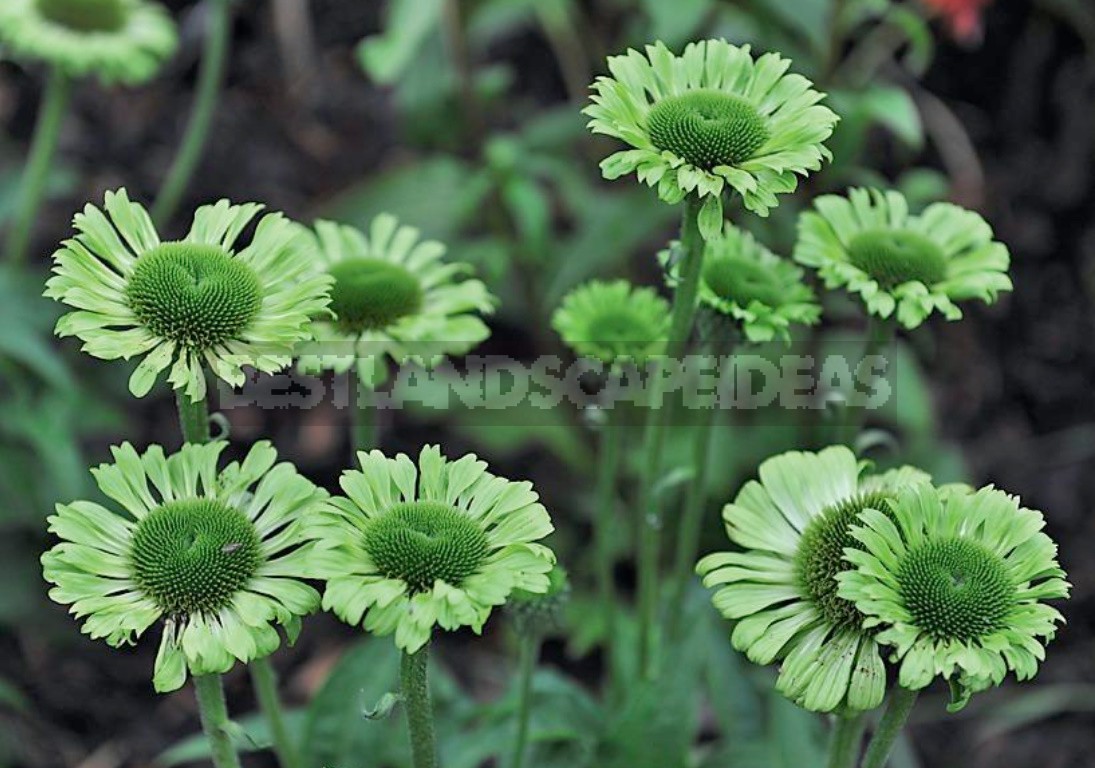 Other options: pale green, but more stable Echinacea 'Jade'. Over time, the green petals of the 'Green Envy' variety turn pink when they are dissolved. Echinacea 'Green' is not at all like a chamomile: it has a green center and no petals.
3. Alchemilla mollis
Alchemilla mollis is valued for its beautiful pubescent seashell-shaped leaves, which always collect water drops after rain.
If you plant it on the edge of the flower garden, the yellowish-green foam of its lush flowers, which appear in early summer, will give the edge a natural shape.
4. Hydrangea paniculata 'Limelight'
Hydrangea paniculata 'Limelight' delicious in July, when there are huge caps of green inflorescences, and in August, when they turn pink. A pleasant bonus — a gentle charming aroma.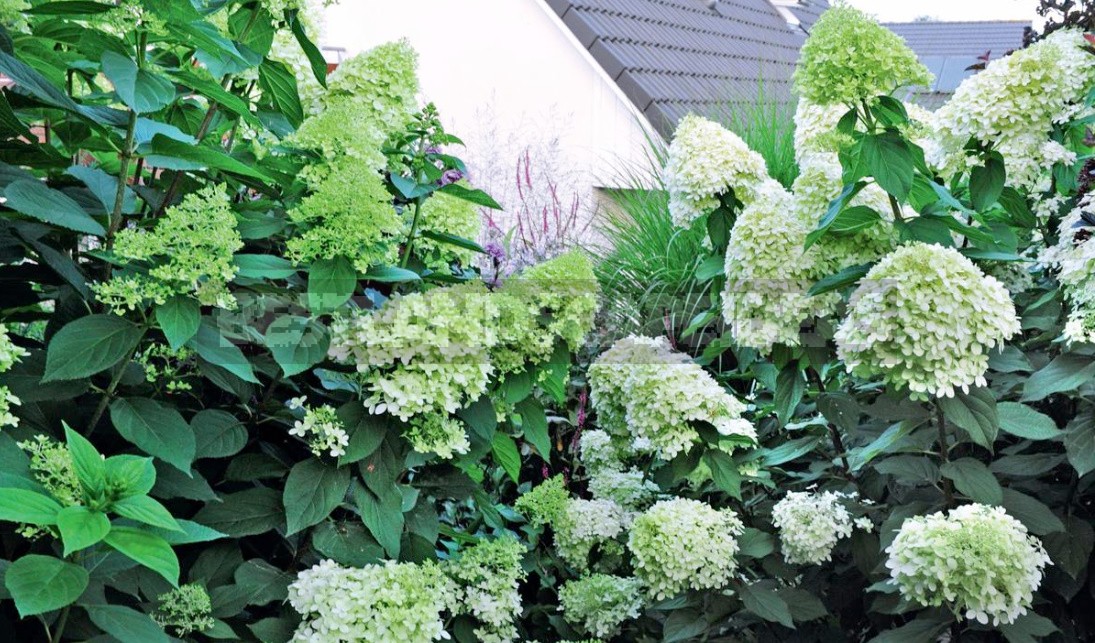 Other options: many varieties of Hydrangea paniculata differ in green shades, and huge balls of hydrangea tree ' Annabelle' eventually change their color from white to green.
5. Rose 'Viridiflora'
The 'Viridiflora' rose is the only truly green rose. Nerdy botanists will say that we take its overgrown perianth for green flowers, but what difference does it make in terms of beauty?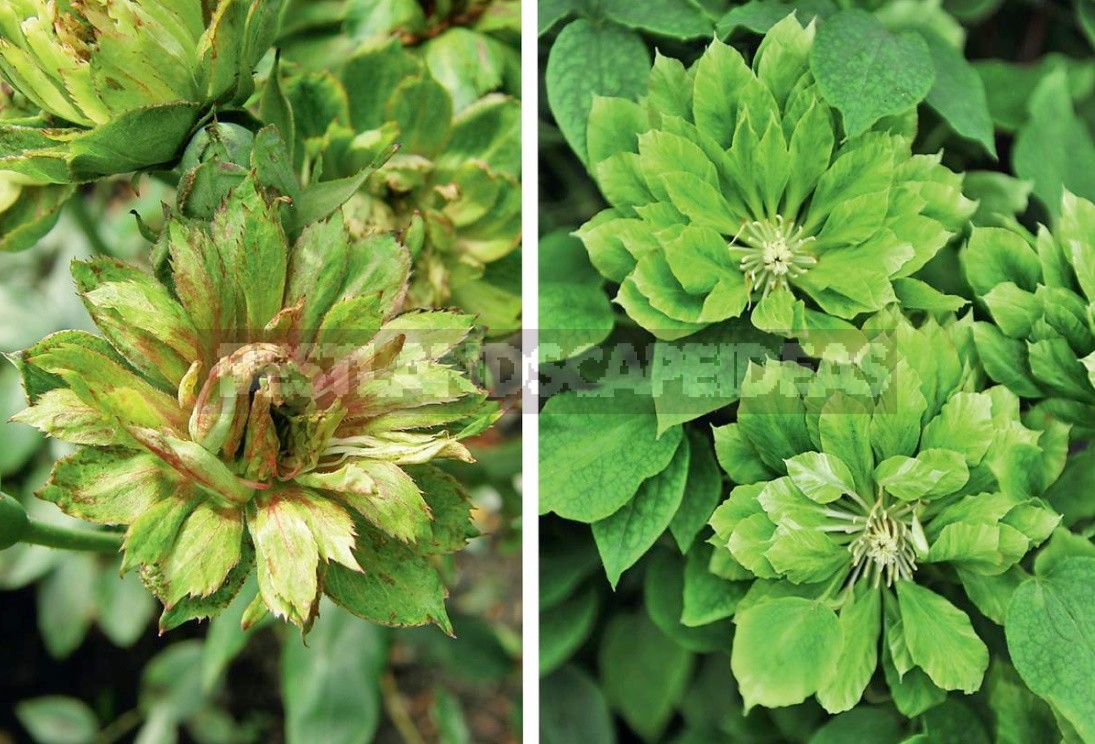 Other options: there are yellow and white varieties of roses, more or less pleasing green shade: 'Green Diamond', 'Green Ice', 'Grensleeves', 'Elfe', 'Lovely Green'.
6. Clematis 'Green Passion'
Clematis 'Green Passion' is somewhat similar to chrysanthemum due to double green flowers 8-10 cm in diameter. Their tips are later colored white. Blooms in early summer, in autumn there are single double flowers, which are more white than green.
Other options: white-green Japanese clematis 'Yuliokoshi', beautiful ruff.
7. Phlox paniculata 'Pleasant Feelings'
Phlox paniculata has a series of 'Feelings'. The varieties included in it do not look like Phlox at all — their inflorescences are too unusual. The greenest Phlox is definitely 'Pleasant Feelings' of the mid-late flowering period. It looks great both in flower beds and in bouquets.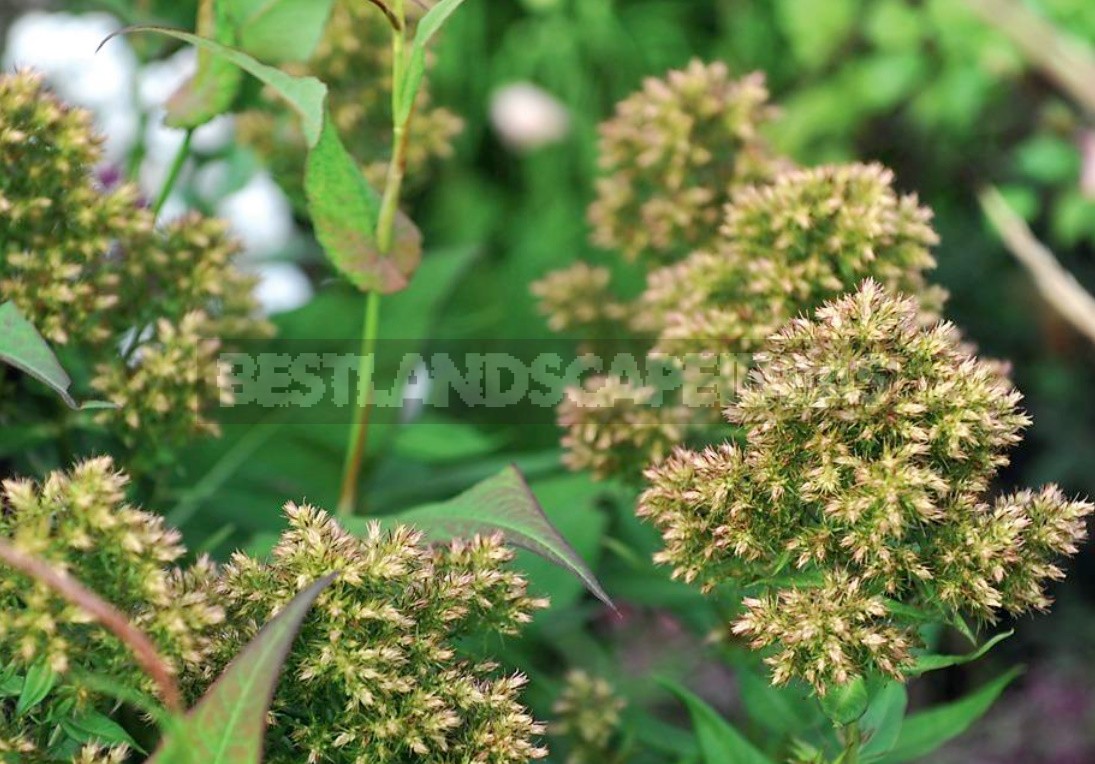 Other options: Phlox paniculata 'Pure Feelings' with a greenish-white color.
8. Primula 'Francesca'
Primula 'Francesca' has beautiful large green flowers with a yellowish center. The edges of their petals are corrugated. Blooms for a very long time — from may to July. It will feel best in openwork shade on moist clay soil without water stagnation.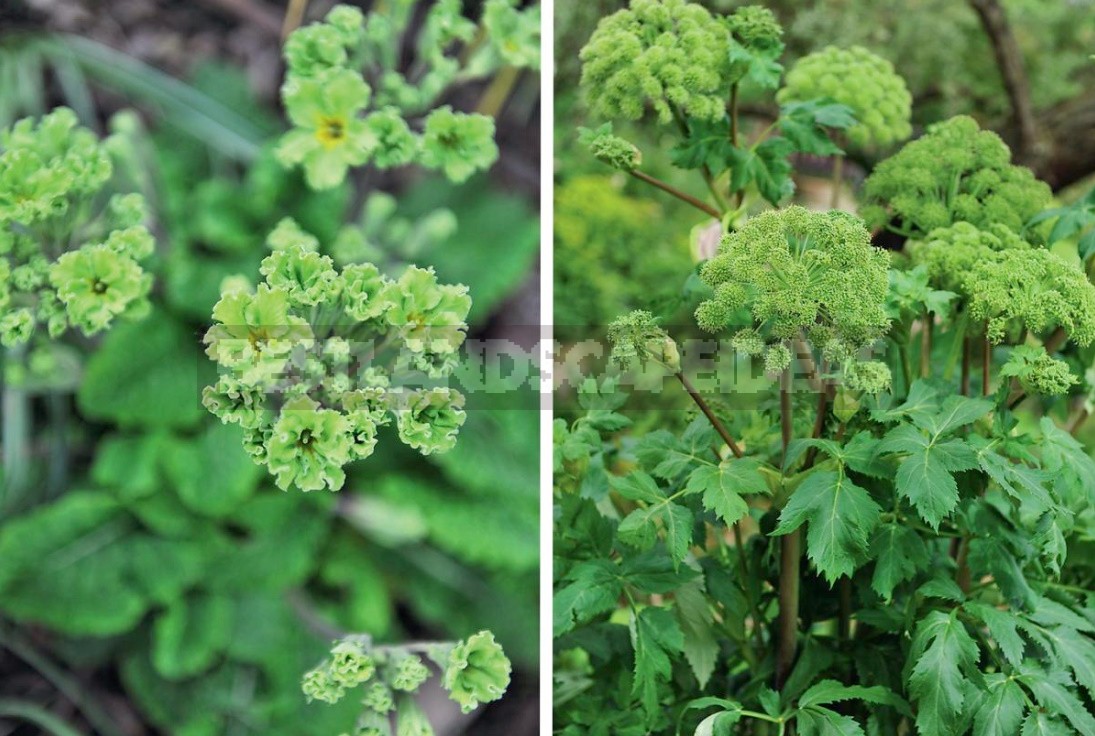 Other options: there are many varieties of ear primrose with green flowers, including Terry.
9. Angelica archangelica
Angelica archangelica with a clear silhouette and large balls of green inflorescences reaches up to 1.8 m in height. This is a fine example of an "architectural" accent in natural style flower beds. The biennial prefers rich, moist, but well-drained soil, and will grow in partial shade. Usually gives self-seeding.
10. Agastache 'Alabaster'
Agastache 'Alabaster' can be called white, although the main tone of its vertical inflorescences-candles-green.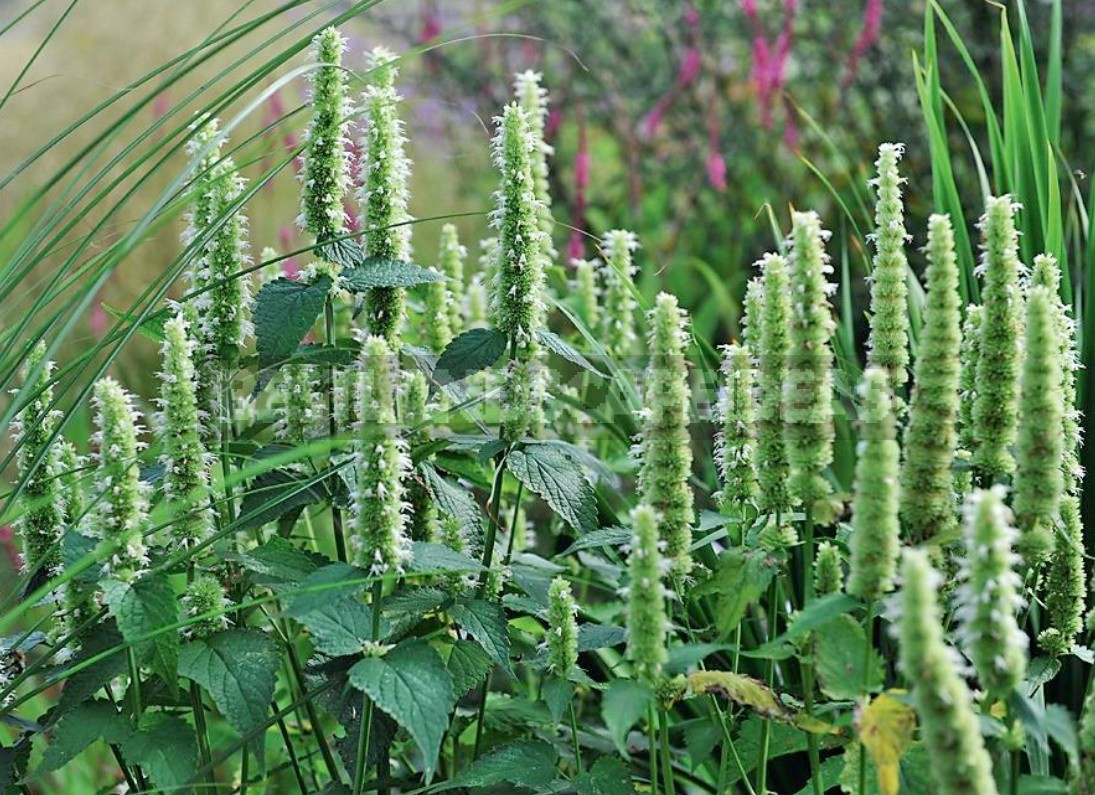 This is a real juvenile, but the short duration of its life is compensated by abundant self-seeding. To get beautiful and unexpected combinations, you should let it sow wherever it wants.