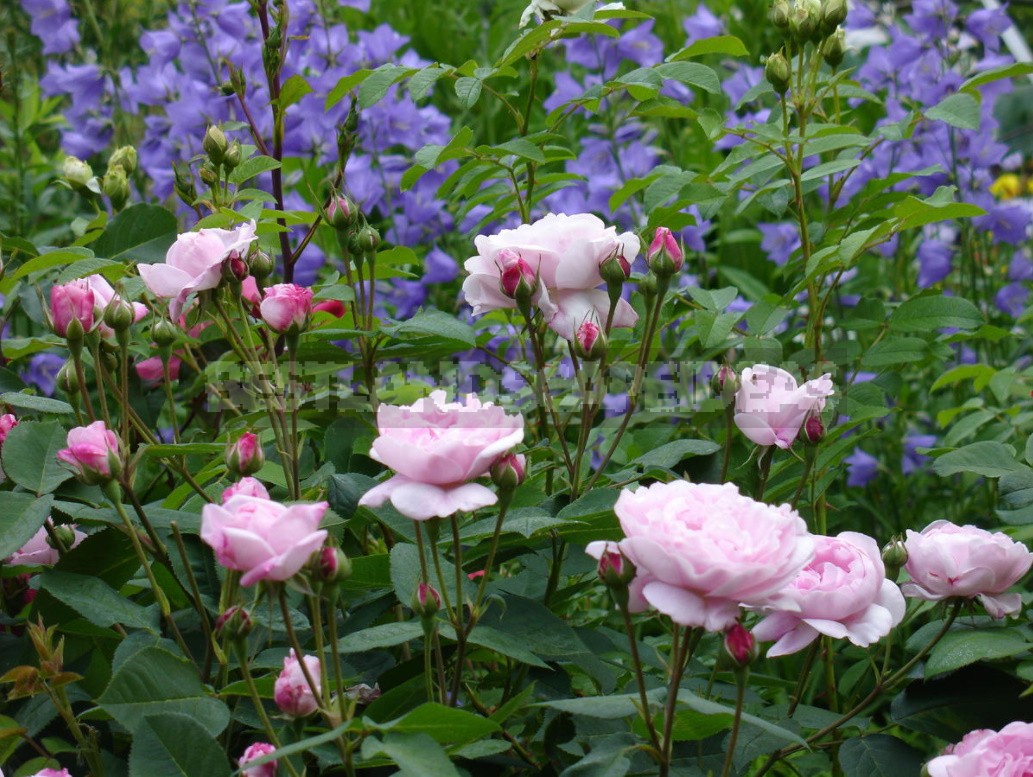 I heard that when planting the graft should be oriented to the North side. What's the secret here?
When planting a seedling should not be guided by a compass, plant as you like. This cautious advice came from rose growers who deal with vaccinations. Some of them believe that after pruning the rosehip, the shield with the grafted kidney can dry up on the Sunny side. Although this statement is not shared by everyone, it is usually oculated in a way that is more convenient to work with. In addition, the exposed kidney can be lightly sprinkled with soil.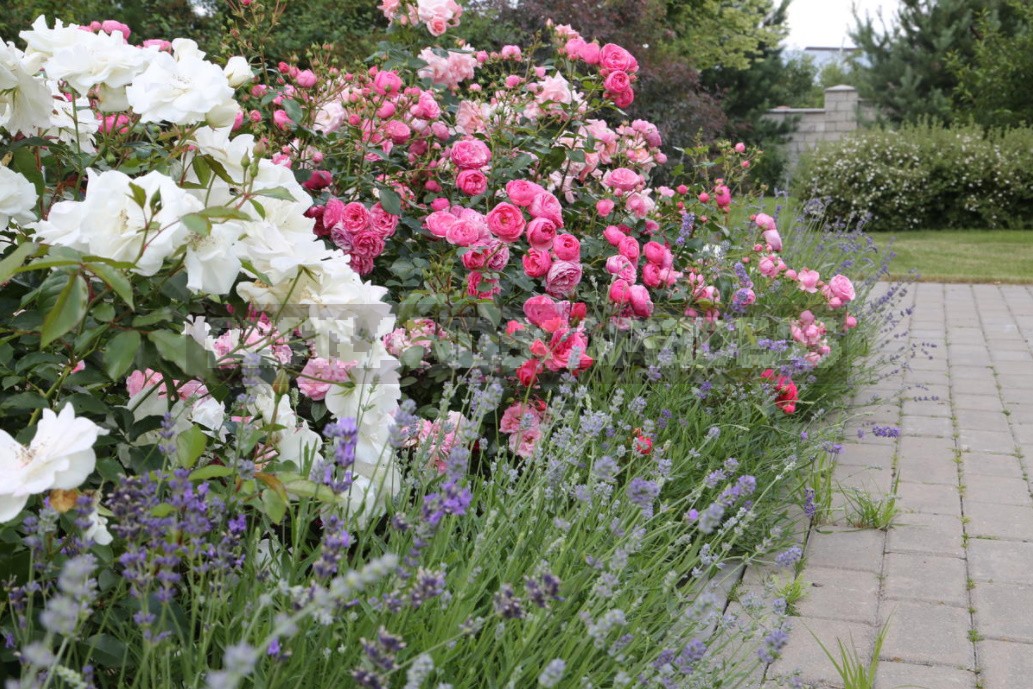 Sometimes I observe such a phenomenon: on an outwardly healthy Bush, the top of one of the shoots first seems to wither, and then dries up. What is the reason?
If the young shoot has wilted and the top has dried up sharply, the reason is most likely Arge ochropus. This is easy to check: at the border of healthy and dried tissue on the shoot, you can find the place of penetration of the pest-the hole-prick. The dried part of the shoot should be cut off. Arge ochropus are often settled in varieties that have loose wood, and like to live in old briars.
Please tell us how to choose a rose. I need a lilac rose, I've looked at a lot of varieties on the Internet, but they're kind of pale.
I advise you to pay attention to the rose floribunda 'Intrigue' (Warriner, 1981). The intrigue of the variety lies in a rare color that can be described as a fiery purple, or more simply-lilac, with a light gray haze. There are not many petals (17-25), but the flower structure is elegant, classic, with a high and pointed Bud. Flower in bloom is no larger than 8 cm, neat shape.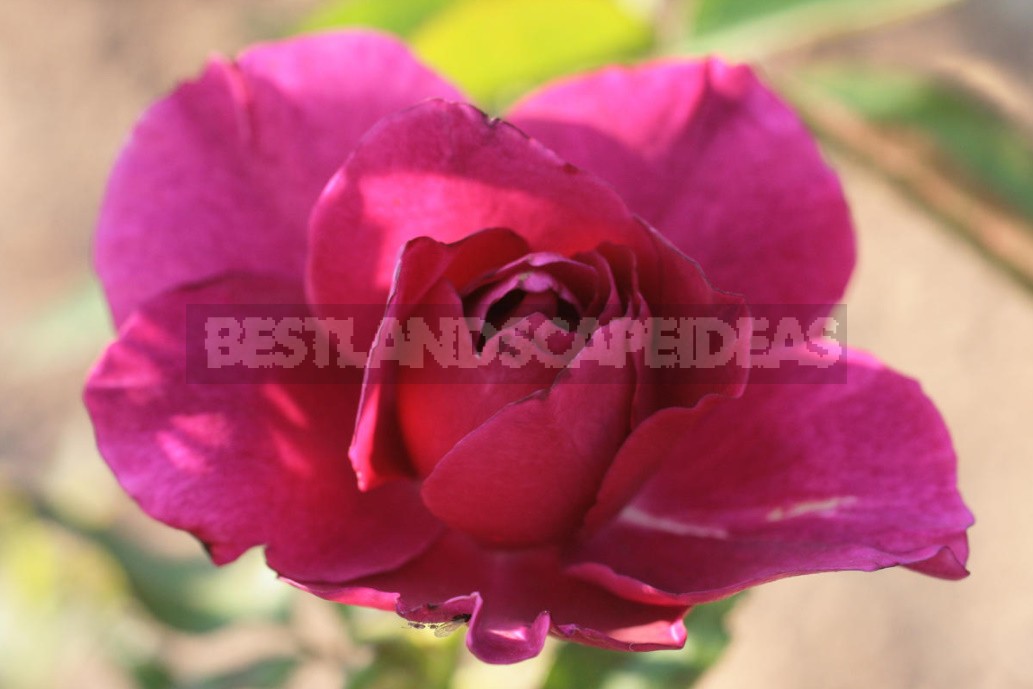 All roses of this color usually have a strong smell. 'Intrigue' is no exception, its flowers are fragrant with citrus aroma. Sometimes the bushes are described as simply huge (up to one and a half meters high with a width of 1.2 m). I do not know in what warm country and who has seen them like this, but in our conditions they do not grow above eighty centimeters. If there is no source of infection in the rose garden, the variety will last without noticeable black spotting until the end of summer. In the garden, it is successfully combined with Golden-yellow and soft orange roses.
It is not recommended to buy seedlings of winter oculation. Why and how do I find out?
It is easy to recognize them, these seedlings do not have shoots of the previous year, and they are sold in containers with a capacity of 2 liters or in packages where their roots are Packed in a small amount of substrate in the form of a cylindrical tube.
I will explain this short and cost-effective way of growing seedlings. In autumn, the rosehip is dug out (its root system is reduced) and placed in storage. In February, the rosehip is oculated with a "peephole" (or a stalk is grafted). After the Bud (or cuttings) grows together with the rootstock, the root is Packed in a substrate in the form of a cylindrical tube and planted in a greenhouse. Oculants (the so-called future seedlings in this stage of development) are planted tightly and grown with intensive fertilization and the use of stimulants. In may, these plants go on sale and may even look attractive, but look at the base of the seedling, and you will see this cylinder of substrate. This plant can be considered a semi-finished product. If you have a choice, give up the purchase in favor of a seedling with a powerful root system.
How long can you plant roses in containers in a permanent place in the garden?
It depends on their condition. If you are offered leftovers from spring sales in garden centers in July, you will realize that you are too late to plant them. If you choose container roses in a specialized nursery, where they are well cared for, and they grow in seven-liter containers, you can plant such roses in August. Autumn planting of roses (September-October) from containers is not considered optimal, such roses need time to adapt to new conditions.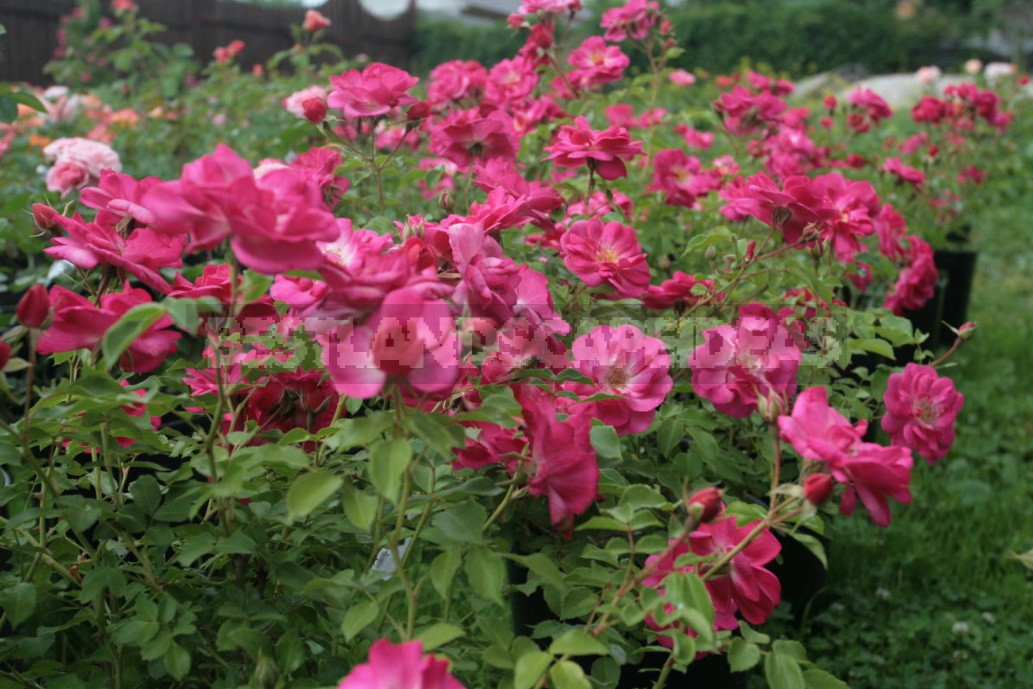 I've heard that remontant roses are grown by pinning. How do I do this?
To obtain a large number of flowers, a method of growing remontant roses was developed by pinning the shoots to the ground. In autumn, choose 2-3 strong young stems, slightly shorten them, bend them at a height of about 15 cm from the ground level and pin them to the ground. In summer, almost every Bud will sprout, and there will be many flowers. In autumn, if the plant is not weakened, cut off these shoots at the soil level and pin new ones.
I can't find a white rose for the retaining wall. I have already made several attempts, but I can't achieve the desired result. Some varieties do not hang down at all, others have branches sticking out — like needles in a hedgehog. Wall made of warm stone, height 80 cm.
I agree that not every groundcover rose is suitable for this purpose. I generally believe that groundcover roses are not universal in use, they are "special purpose" roses.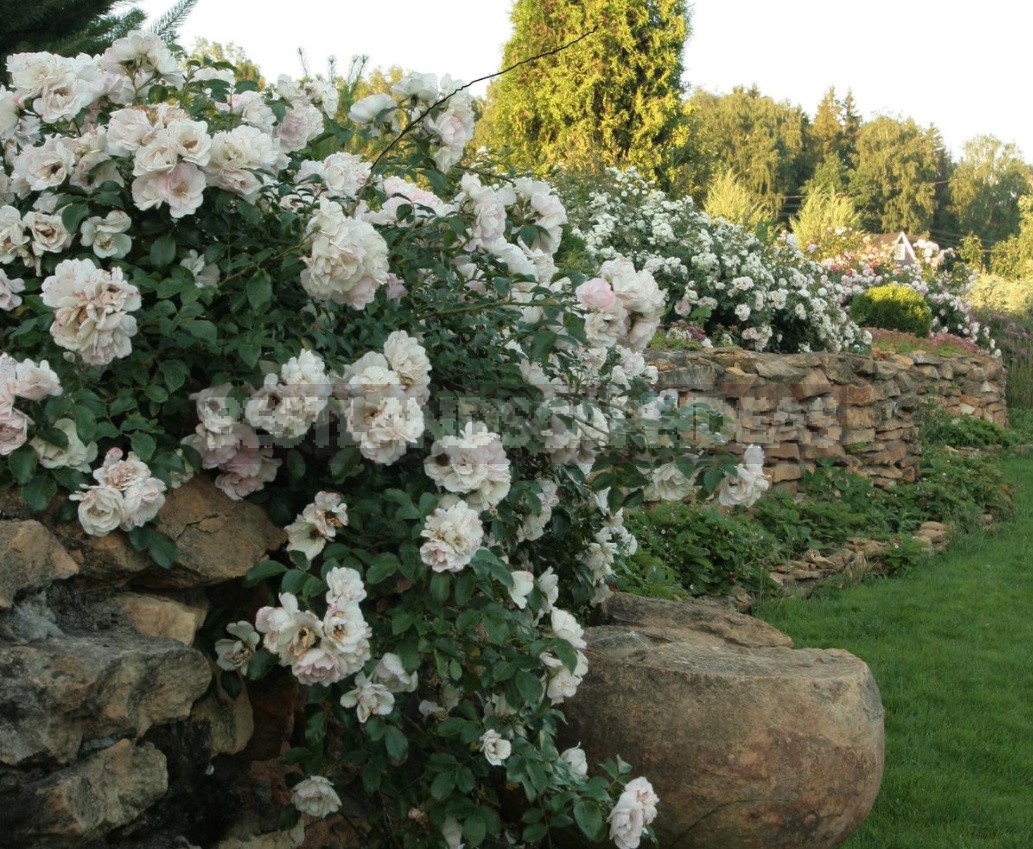 The main criteria (in addition to color preference) when choosing a variety of groundcover roses are the length of shoots and plant habitus. These conditions are dictated not only by the height of the retaining wall, but also by the guarantee of winter protection. Planting roses are shifted from the border of the wall to avoid freezing. For this purpose, only varieties with creeping or semi-creeping habit and a length of shoots of about 1.5 m are suitable.
Known groundcover roses with long shoots that form bulky bushes with a rigid frame, they can only be appropriate in second-tier plantings. Compact cultivars are also not suitable, they are picturesque in carpet and other plantings, but they will not create a cascade effect. For your purposes, I can recommend only two varieties known to me: 'Ice Meillandecor' (Meilland, 1996) and 'Nozomi' (Onodera, 1968). These varieties have a good reputation, they can grow reliably for many years, without requiring special attention.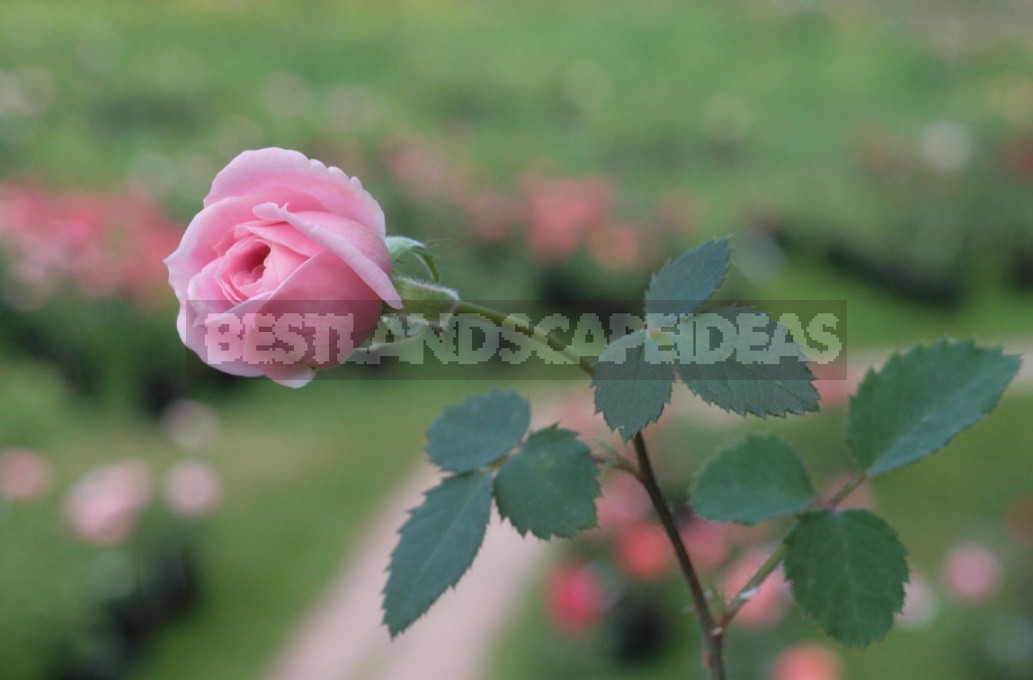 Selection of roses is an exciting activity, you can try it yourself. As experienced breeders say, you only need 100 lessons, one lesson a year. I wish all novice domestic breeders success and recognition.