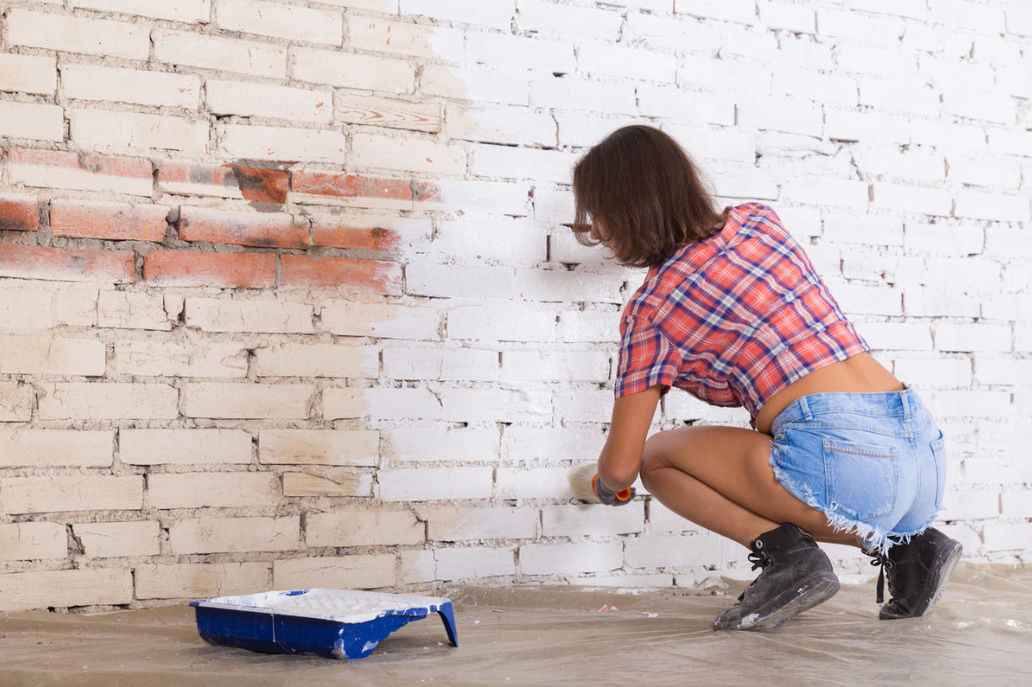 Exterior walls are painted for two main reasons: to give the building a beautiful, well-groomed appearance and to protect the surface from atmospheric influences. The choice of finishing material and the method of its application depends on what the walls are made of, on their condition and the degree of protection they need.
Bricks are traditionally left uncoated, but painting may also be necessary if previous attempts at finishing were unsuccessful. Plastered walls are often painted in order to change the faded gray color that is natural for plaster to a brighter and more attractive one. A plastered surface textured with stone chips may require a colorful coating to hide unsightly spots.
Work planning
Before starting the painting work, carefully plan your actions. Depending on the amount of preparations required, painting even a small house can take several weeks. There is no need to do everything at once — although it is preferable, since the weather can change your schedule. The work can be divided into separate stages at intervals of several days (or even weeks), if you divide the walls into sections that are easy enough to process. To mask the connections of such areas, use "natural" wall lines — window and door frames, niches and ledges, etc. Start from the top of the building and work from right to left if you are right-handed.
Safety during painting work
Organic solvents in paints (volatile components) pollute the environment and can cause exacerbations of diseases such as asthma. Therefore, if possible, use paints with a low content of these components (it is indicated on the package). When using paints based on organic solvents, take precautions.
Ensure good ventilation of the premises until the paint dries completely. Wear a respirator if you have lung diseases.
Do not smoke while working and drying the paint.
Cover the paint spilled outside the building with sand or earth and do not allow the paint to get into the drainage system.
If the paint gets into your eyes, rinse them open with plenty of water. If it does not help, consult a doctor.
If you have sensitive skin, use gloves or a protective cream. To remove the paint from your hands, use special tools or rinse with warm water and soap, do not use diluents (solvents).
Keep all paint and varnish materials out of the reach of children. If a child has swallowed such a substance, do not cause him to vomit, but seek medical help.
Paint preparation
When using both the newly purchased and the remaining paint after the last application, several basic rules should be observed: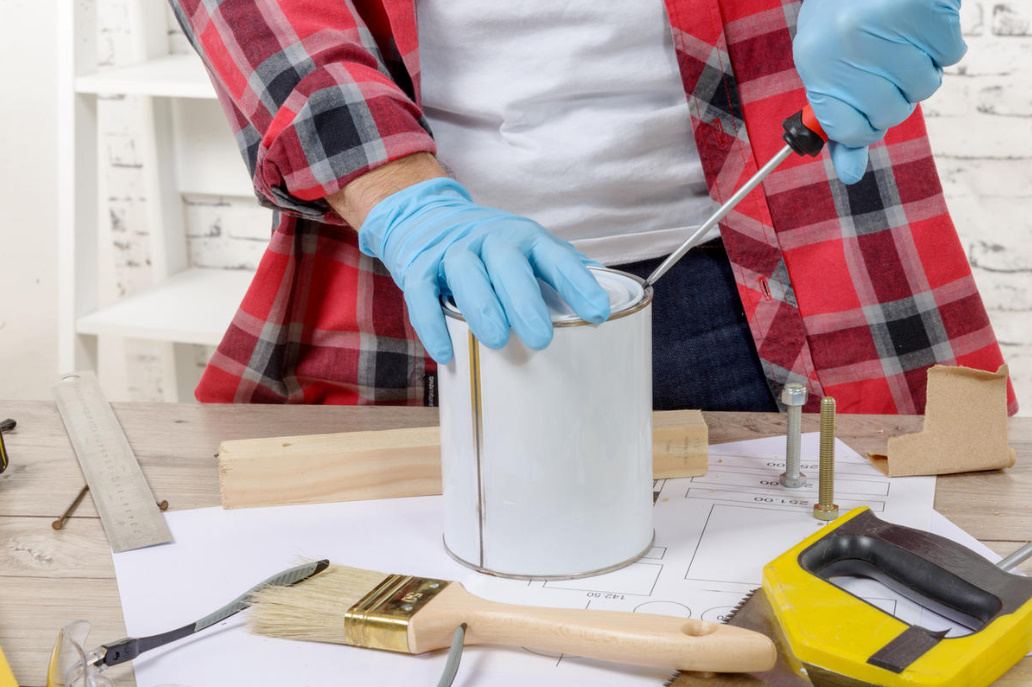 Wipe off the dust from the jar and lift the lid with the side of the blade of a durable knife (the screwdriver will deform the tin edge, which will break the tightness and make it difficult to open later).
With a wooden stick, gently mix the liquid to evenly distribute the dye and the base. There is no need to mix the thixotropic paint, unless the base has separated. If you had to mix it, then before using it, let it go back to a jelly-like state.
If a film has formed on the paint, cut it off along the edge with a knife and remove it entirely with a stick. It is good to store cans of paint in an inverted state so that the film forms at the bottom of the jar.
Paints for exterior masonry
The choice of paint is determined by its cost, the desired quality and the necessary durability of the finish.
Facade paints
When buying weather-resistant paints, the choice is between a smooth matte and grainy finish texture.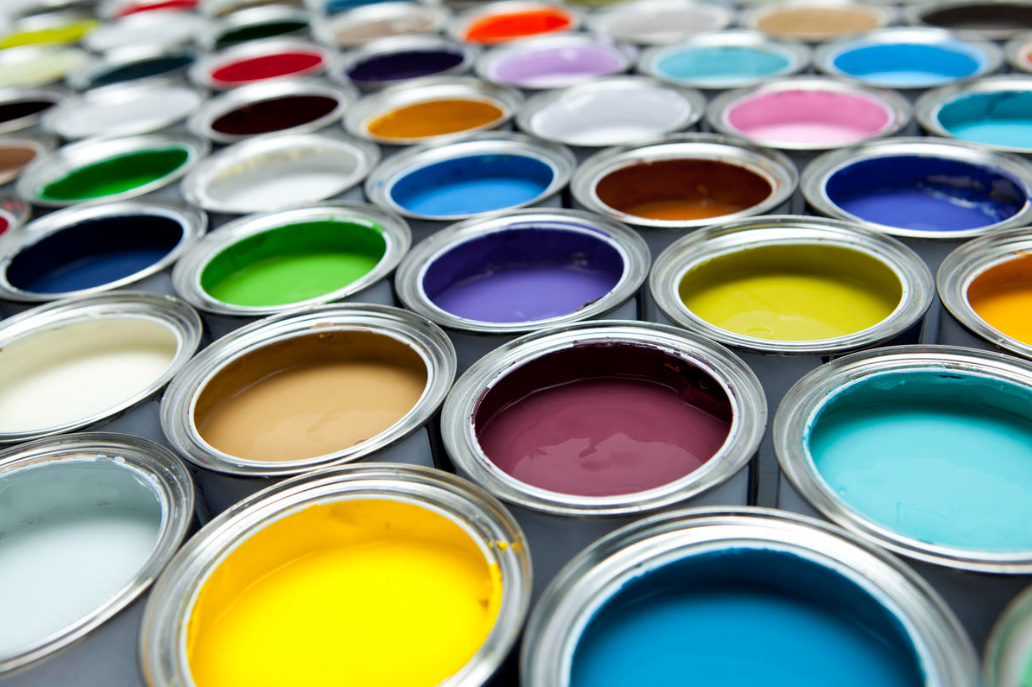 Water-based facade paint
Most facade paints are water-based, being in fact emulsions with additives against mold. Although they are sold in a ready-to-use form, with a porous surface, it is worth diluting the first layer with 20% water, and then applying 1-2, depending on the color, full-fledged layers.
Water-based facade paints should be used in dry, warm weather. Wet or damp conditions and low temperatures can prevent the paint from drying well.
Facade oil paints
Some facade paints are diluted with a special solvent, but, unlike most oil paints, they are moisture- and vapor-permeable so that the wall can breathe. It is often useful to dilute the first layer with 15% solvent.
Solvent-based paints can be applied in almost any weather, if there is no rain.
Facade paint with increased weather resistance
Facade paints with a finely dispersed filler made of mica or its equivalent have exceptional weather-resistant properties. Such paints are especially well suited for coasts and industrial areas — dark colors are advantageous there to hide pollution and darkened places that will stand out against a light background. Although large cracks and holes, of course, need to be sealed before painting, reinforced facade paint will close thin hairline cracks.