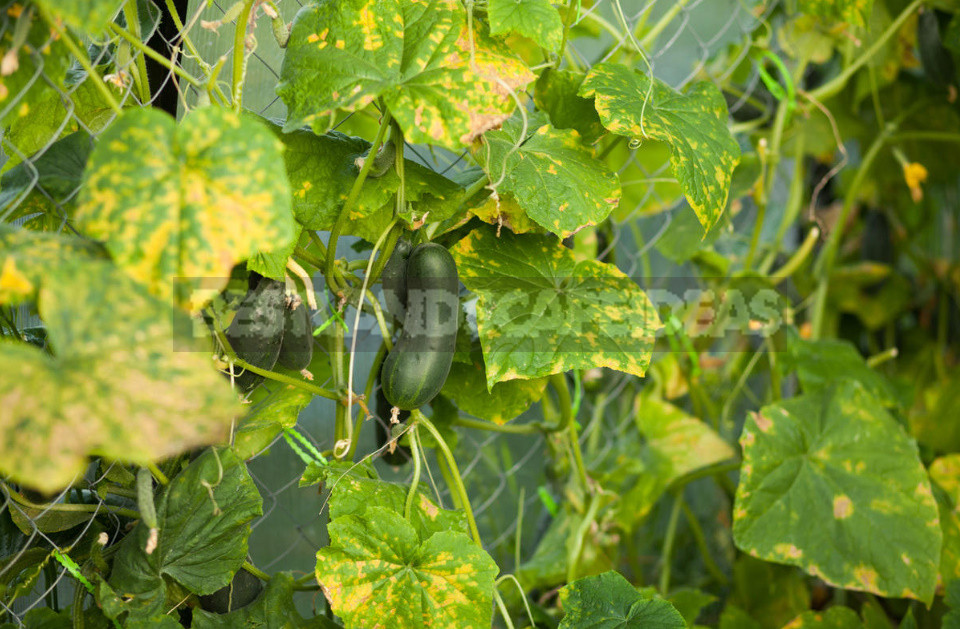 In August, and even more closer to September the cucumbers are already "wrong." The average daily temperature decreases, rains begin, cold dew falls, the difference between day and night temperatures becomes significant.
Cucumbers react to these changes, of course — in their historical homeland, in India, this simply can not be. And in our region, these tropical plants begin to dry leaves, turn yellow and fall off the ovaries, the greens become bitter and curved. All this is a consequence of the so-called August stress. To keep it to a minimum and extend the normal fruiting time until the autumn cold, we can do something.
Here as advised to fight with the August stress experienced gardener. Having done these 4 steps, you can add strength and vigor to your green Pets and provide yourself with fresh delicious cucumbers for some time.
1. First of all, it is necessary to lighten the lower part of the plants — to break off all the leaves, especially if they turned yellow and began to dry up. For the ripening of the crop they are no longer needed.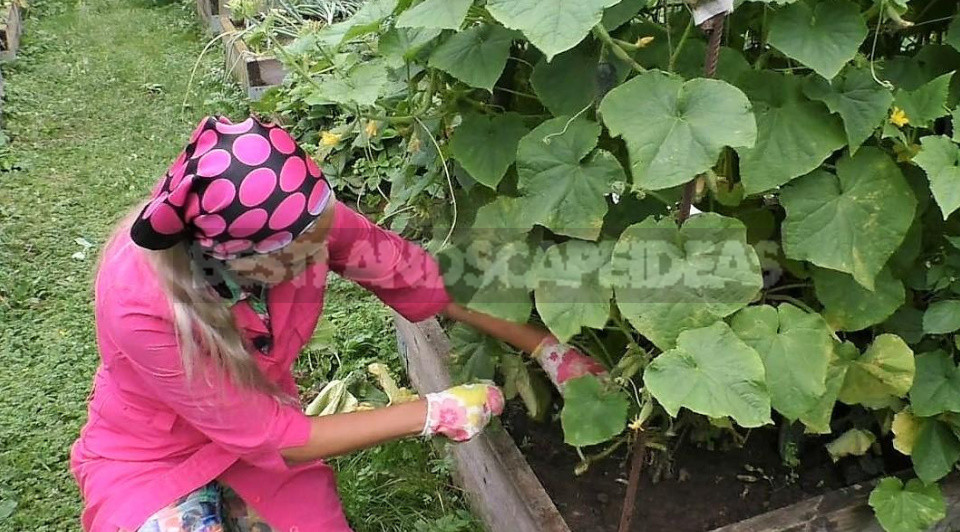 2. Next, you need to provide enhanced power. To do this, the plants need additional roots. So they grew and began to supply cucumbers useful elements, raising the soil level in the garden, adding compost and bringing it to a layer 2-3 cm of Ordinary soil is not suited to need compost.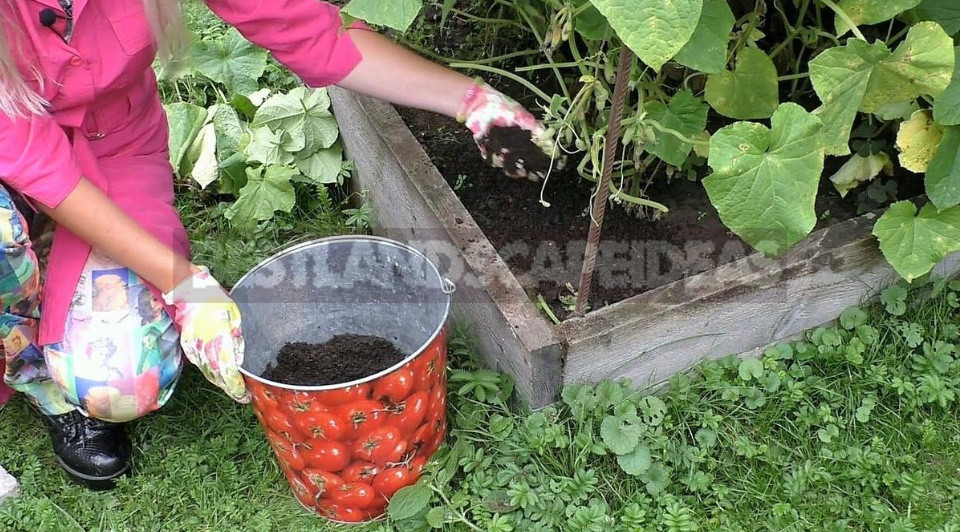 3. On the same day, according to the instructions, we plant the growth regulator in the sprayer and abundantly spray all the plants: leaves, stems, ovaries and fruits.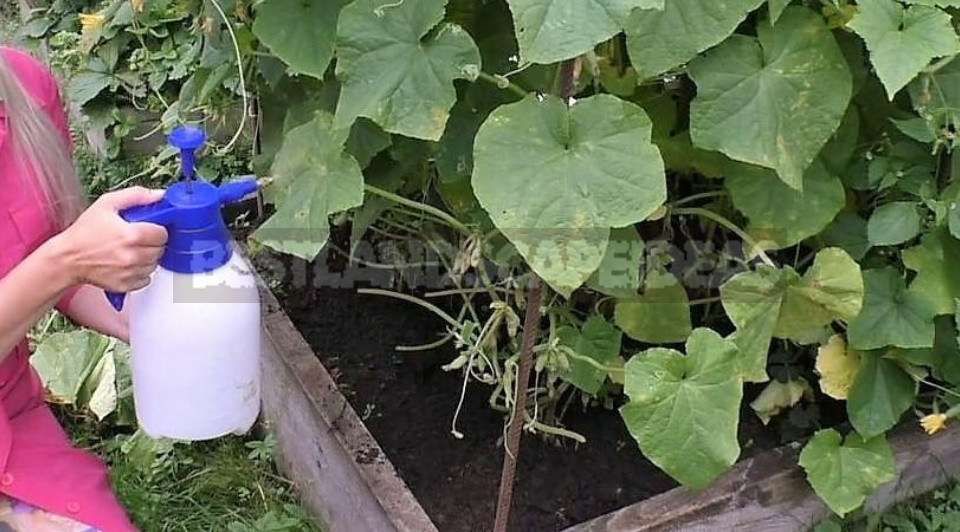 4. After 2-3 days after treatment in a small amount of water, we dilute the biological fungicide based on the natural bacterium Bacillus subtilis, preventing the occurrence of root rot. Then pour the resulting concentrate into the sprayer, add water and spray the cucumber plants. This must be done in order to protect plants from diseases.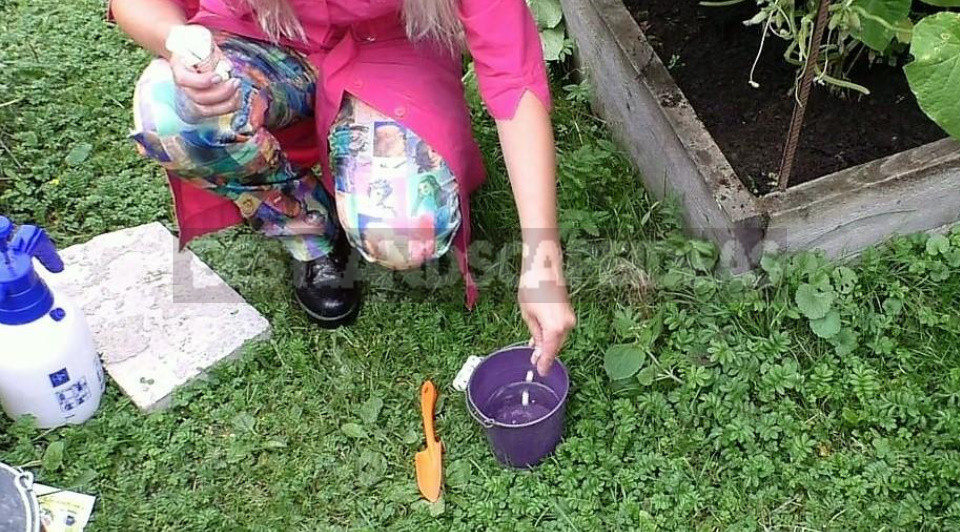 Treatment with these two drugs with a break of 2-3 days should be repeated once a week for 2-3 weeks. In this case, cucumbers you will grow well and Mature for a long time.