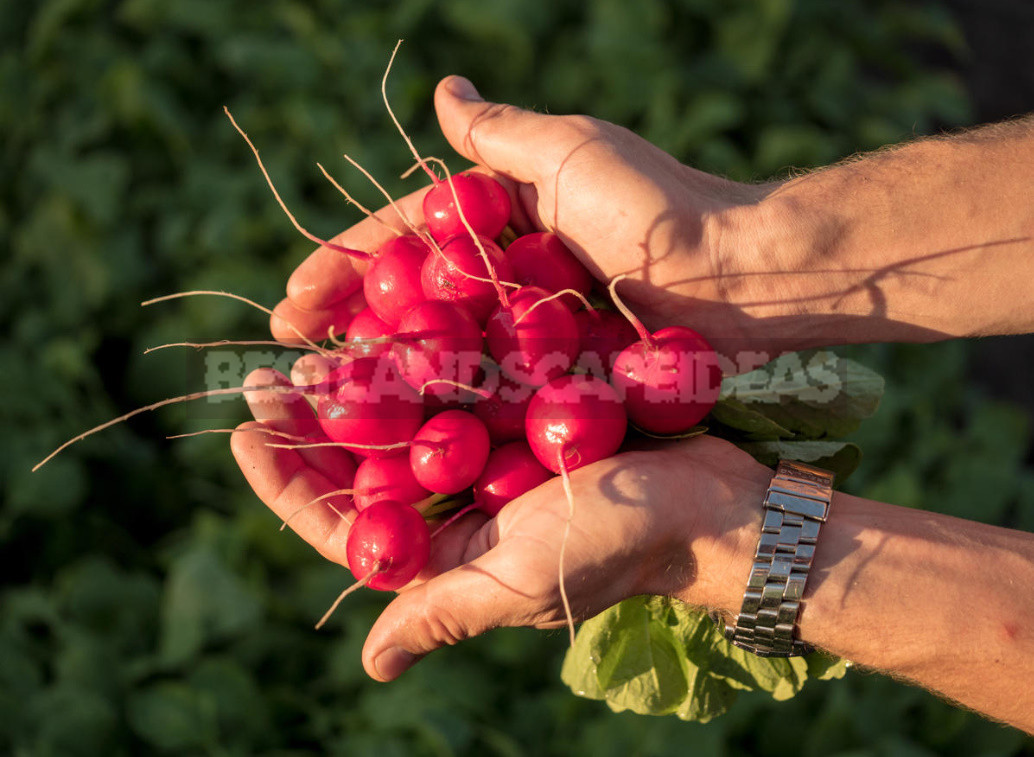 Few crops can boast multiple harvests in one season. Wonderful hybrid 'Dream of Alice F1' — grown in the open ground and in many gardens and now, in August. All summer she never ceased to amaze us with rapid, organic development, excellent taste and beauty.
Hybrid description
This summer 2 beds with a length of 4 m and a width of 0.8 m we have not found any of the peduncle for 3 sowing (no crop rotation). The base of the slightly raised leaf rosette has a very small diameter. The leaves are small, vertically arranged, 12-15 cm long. The plants themselves are compact, which is why it is permissible to thicken the cultivation (250 PCs./m²) with the standard placement of 200 plants per 1 m².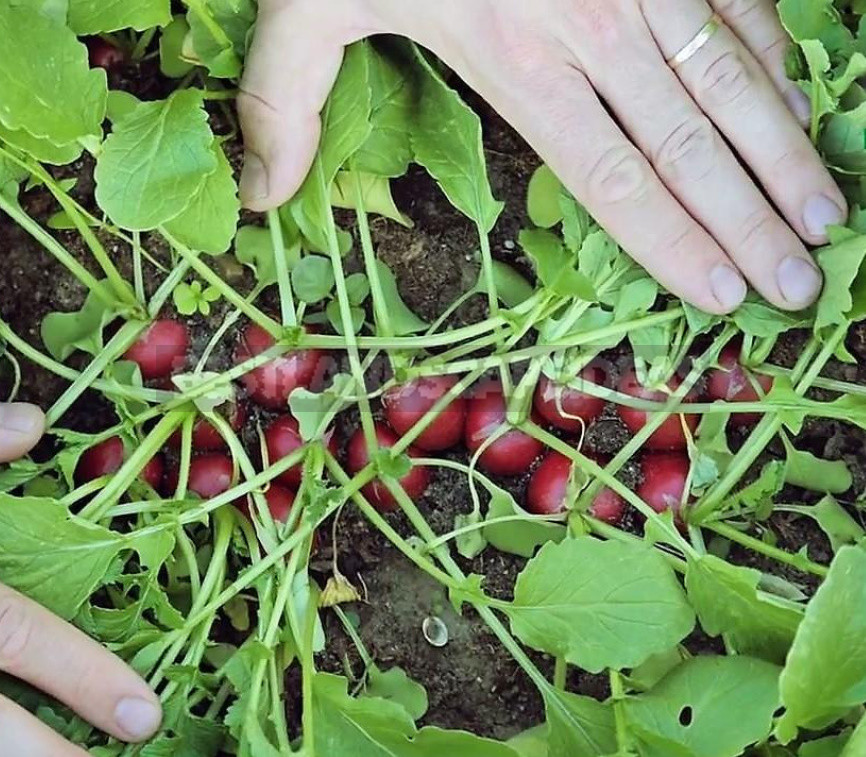 Root crops develop very quickly and evenly — there are no "upstarts" and "lagging". The mass of radishes of medium size (25-30 mm in diameter) is 25-30 g. the Yield of standard root crops with thickened cultivation is 80%. Thus, it is possible to obtain a yield of 5-6 kg per 1 m² of beds.
Radish has a beautiful rounded shape, thin spine, smooth surface of crimson-red color. Excellent taste inherent in the fruits of any crop in a row, and they are amazing: the flesh is juicy, dense, crispy, pure white; consistency is uniform throughout.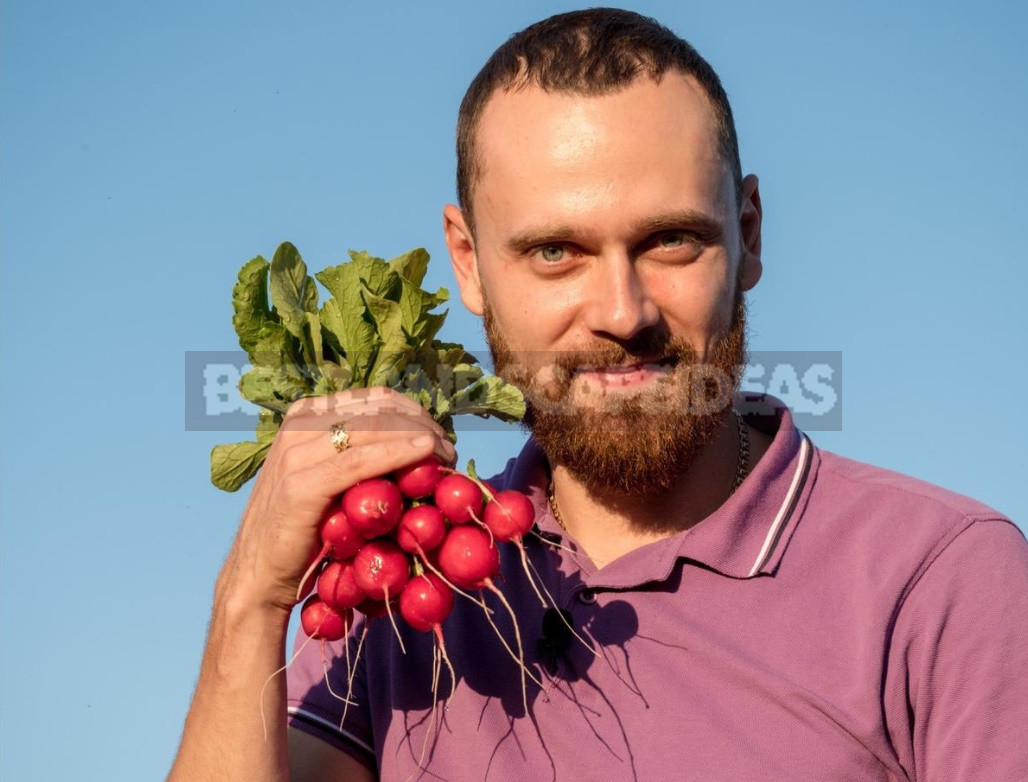 Even in this sultry and hot season, the results shown by the radish 'Alice F1 Dream' were unattainable by other hybrids. No hollow or soft radishes were found during harvesting, transportation was not a problem, and storage was successful even in the usual village cellar. What is not good radishes!?
Harvesting and storage
Of course, you need to harvest carefully, pulling roots from moderately moist soil in the morning cool hours. Remove the tops of the need for a sharp knife in 0.5-1 cm from the base of the outlet, making a minimum area cut. No one likes suffering, so do not allow warm rays of the sun to the collected root crops, do not let the wind dry them, wither them. Do not remove wet storage radishes (harvested in the rain or wet soil): the roots will quickly grow roots by the suction or mold and lose its best qualities.
you recommend the next year be sure to plant this hybrid in your garden — you will see for yourself its excellent qualities, and after that the trust in my advice will undoubtedly grow. 'Dream of Alice F1' — radishes are early maturing, and it would be enough for 22-25 days to produce for you a decent impression.