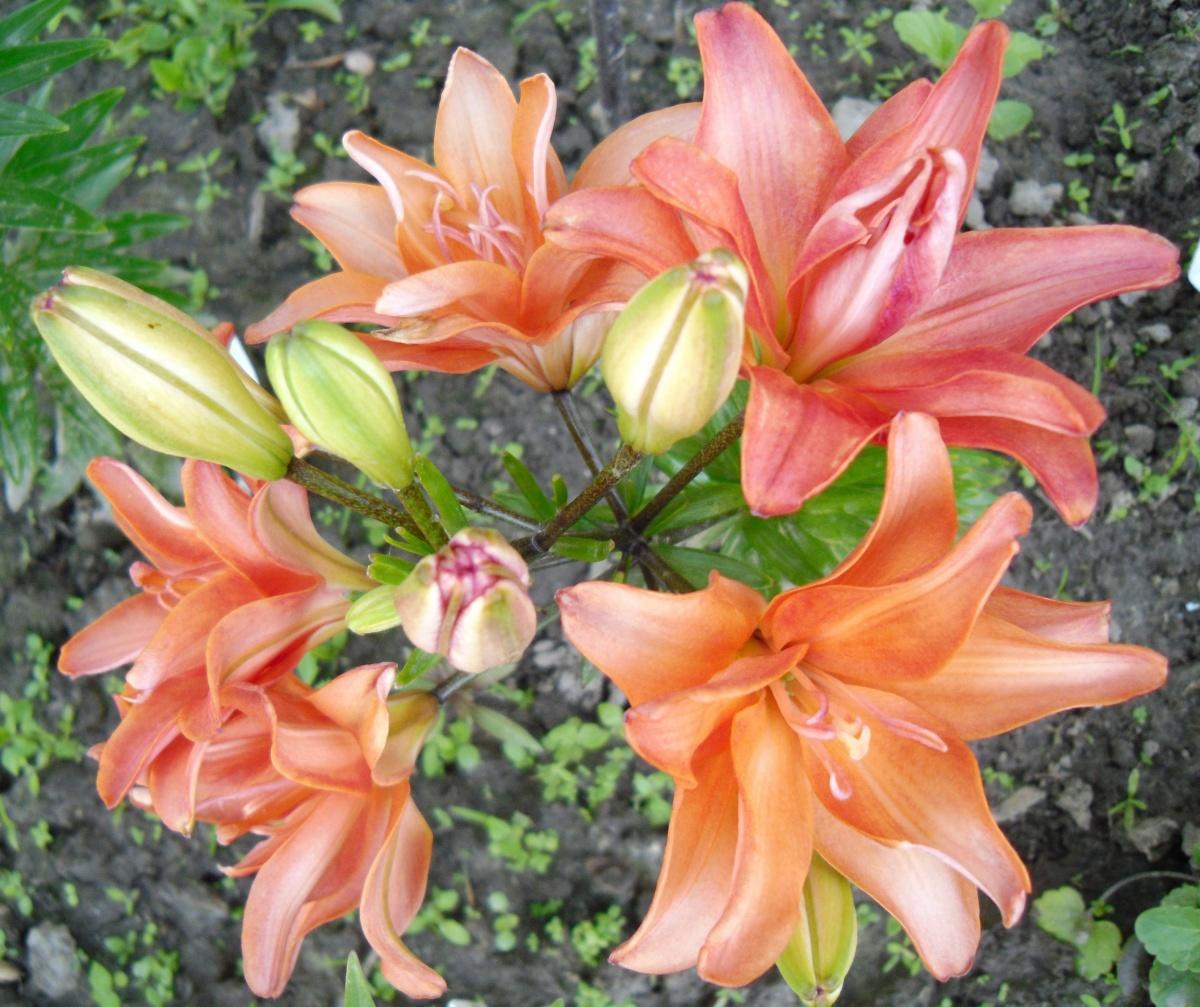 Another pleasant surprise was the unusually early flowering of the Lily. I received a bag of bulbs, but I could not plant them, so there was no time. And all the plant material was already showing shoots, so keeping it in the refrigerator didn't seem like the best idea. First, they are planted in containers with flower soil…
When it was warm enough outside to go into the garden, almost all the lilies were standing with buds. Two seedlings, unfortunately, all the buds fell off. But the others happily continued to prepare for the flowering.
So the other day, for the first time, the double flowers of the Asian Lily, as well as the double strawberries of Vanilla, bloomed.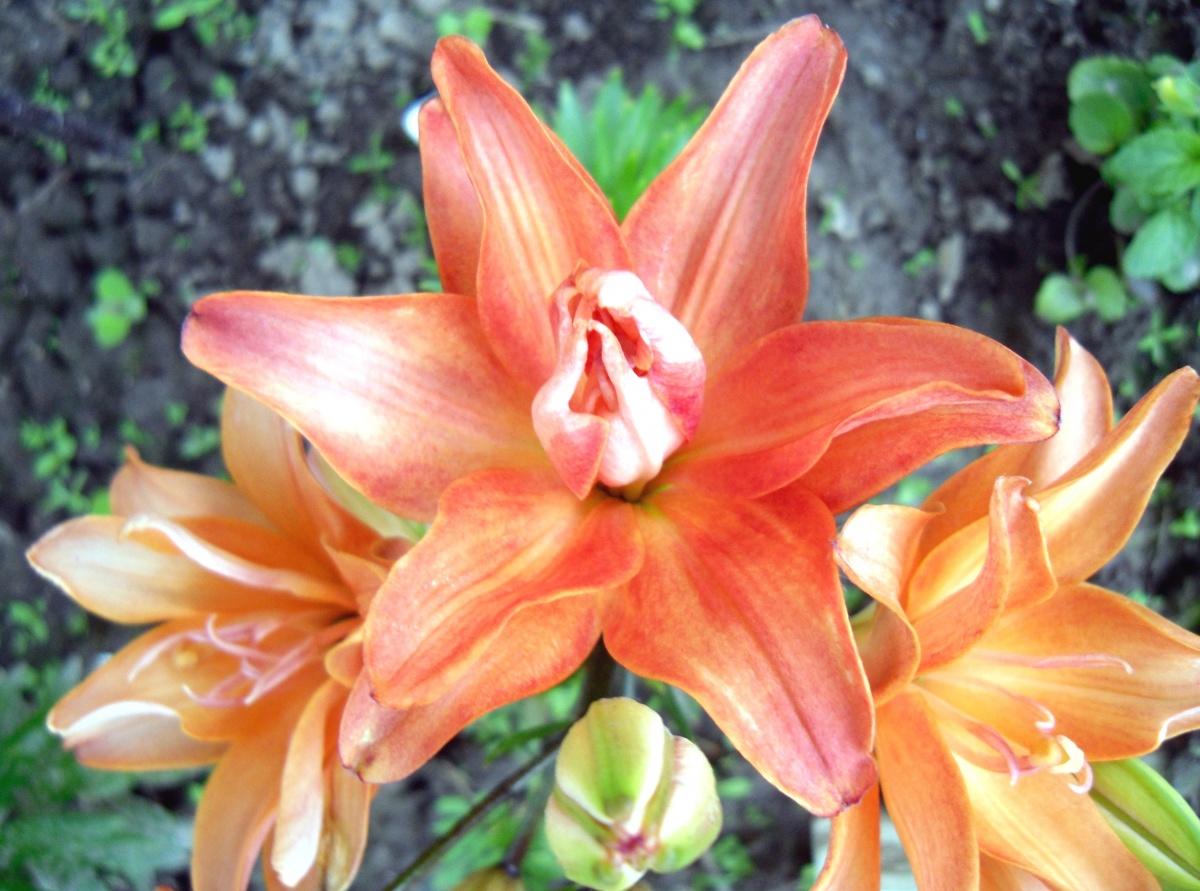 There are ten buds on one stem. It turned out a gorgeous bouquet. And this is despite the fact that the plant itself is small, about 50 cm (1.6 feet) in height.
The variety belongs to the early ones, but I did not expect that the first Lily I have will bloom before the peonies! And then the buds of another lily of the Asian Red Twin open.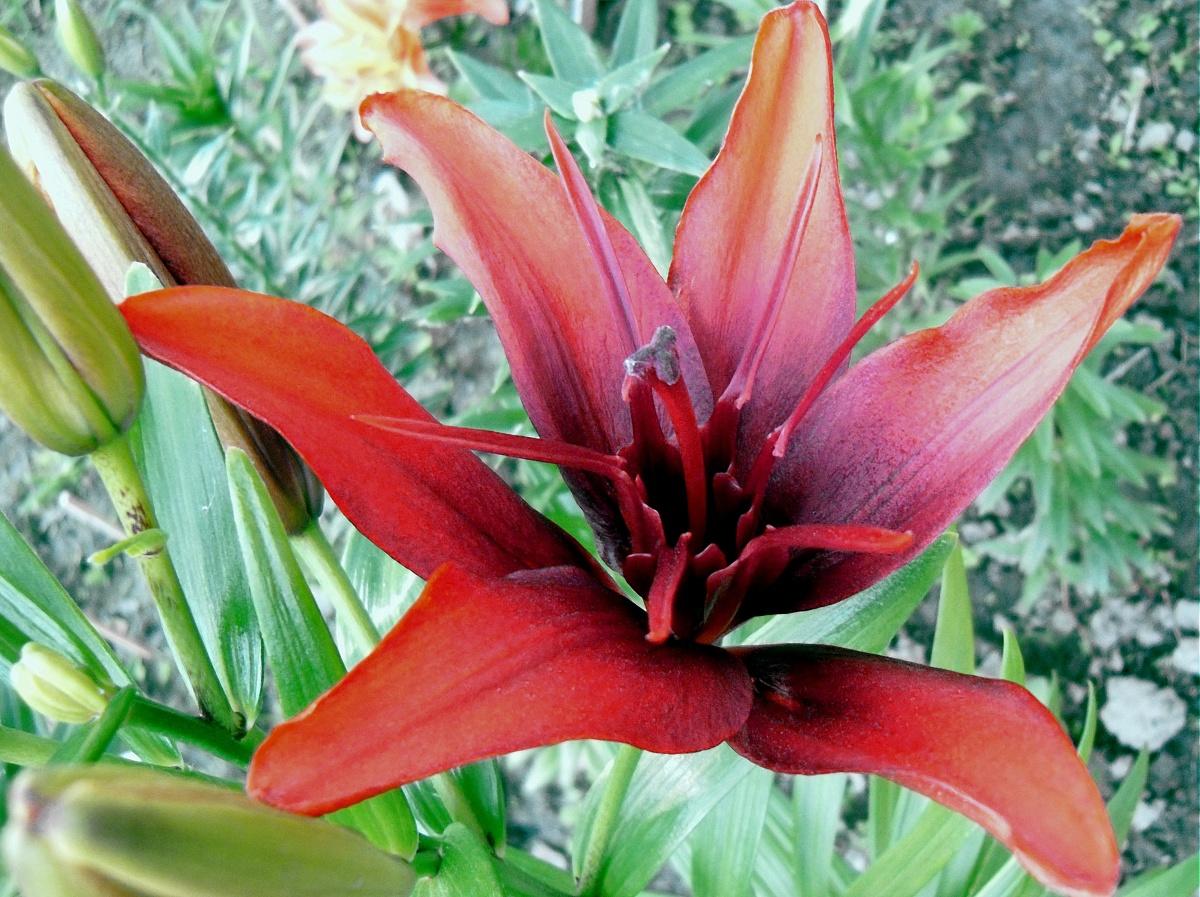 Unfortunately, its beautiful, juicy color is quite difficult to convey in the picture. No matter how much I jump with the camera, trying to find the most suitable lighting, the result is still not able to accurately reproduce all the nuances and shades.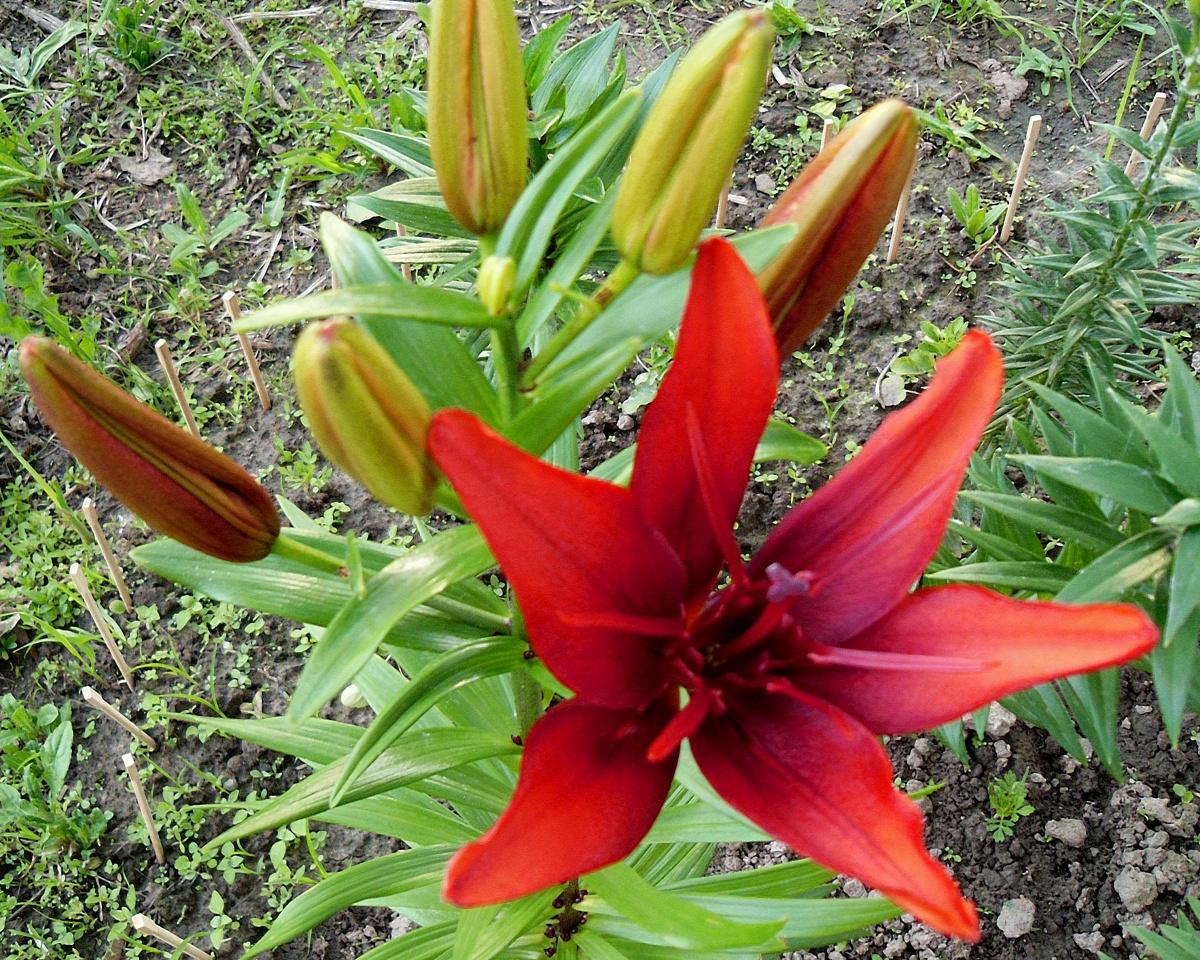 This lily is taller (80 cm/2.6 feet, probably), and its flowers are larger. But I like both of them, and I'm looking forward to seeing the others start to bloom.…