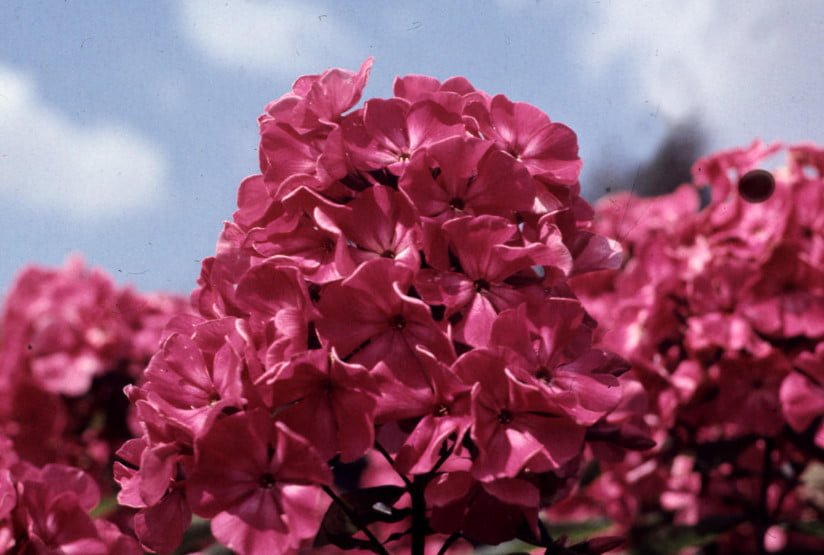 This time we will focus on those features that should first of all pay attention to those who want to build their own collection of Phlox.
For collectors Phlox most important of all his flower. Flowers Phlox come in different diameters: very small (diameter less than 1 cm), small (diameter from 1 to 2.5 cm), medium (diameter from 2.5 to 4 cm), large (diameter from 4 to 4.8 cm), very large (diameter more than 4.8 cm).
Many growers believe that the most important thing is the color of the flower. For accurate descriptions of colors should use the color scales of the Royal Garden Society RHS Color Chart.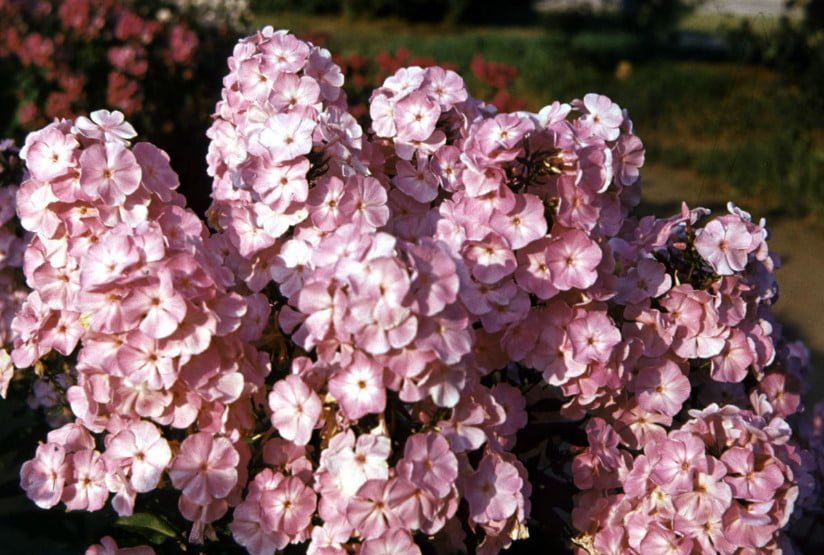 The location of the petals is also important; it is determined by their contiguity: the petals can overlap or be separate. The plane in which the petals are the flowers of Phlox are flat, convex, Cup-shaped, when the petals are at an angle to the plane of the flower.
Varied shape of the edge of the petals: round, round-conical, oval, notched, deep-notched. In addition, the edge of the petal can be flat, bent down or wavy. Look closely, and you will see how the flower of one variety is different from another.
I appreciate Phlox not only for the beautiful flowers, but also for the fact that these decorative, frost-resistant, reliable perennials can meet a variety of needs of the garden designer.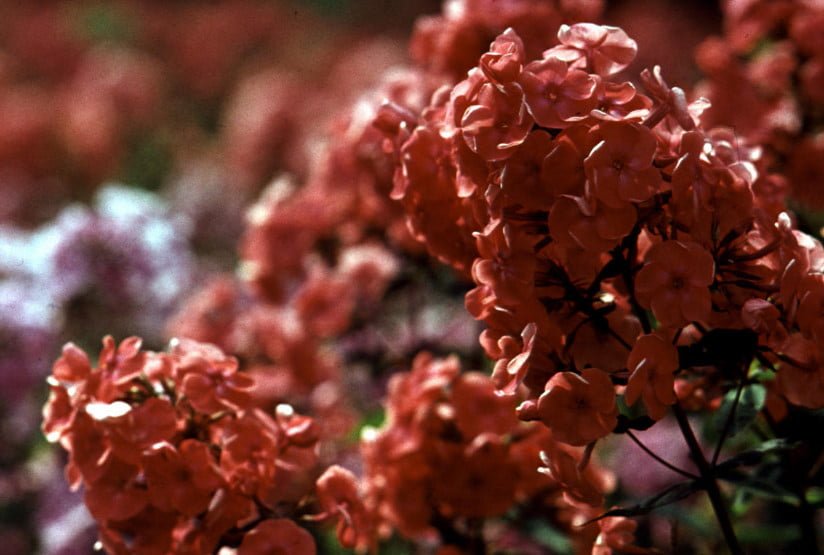 The shape of the inflorescence is important for composing compositions. It can be, for example, oval or oval-conical. These Phlox are good in cutting and as accents in the flower garden. Also, the shape of the inflorescence can be round, almost spherical; round-conical; cylindrical, oblique oval-conical.
Fractional conical shape in most Park varieties that are not suitable for cutting, but their inflorescences are bright and look great in the distance. A low grade (up to 60 cm) with inflorescences flat shape is good to use in the first row of the mixer or in the curbs. There is also a flat-rounded shape of the inflorescence.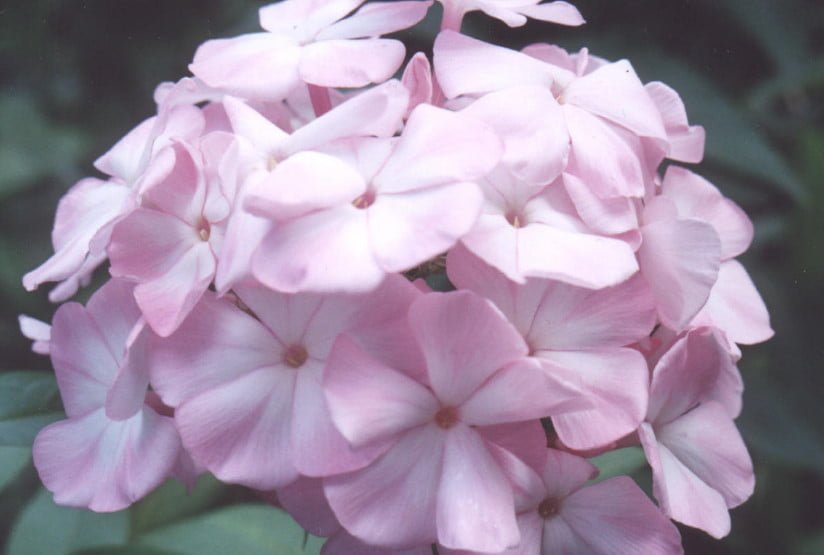 It affects the perception of Phlox and the density of their inflorescences. Large-flowered Phlox, as a rule, form loose inflorescences, and medium and smaller (less than 3.5 cm) – dense.
For garden designer is extremely important form of a Bush of Phlox, which is compact; spreading. Semi-spreading form does not require garters, the Phlox with a form of hive should be used for preparation of the compositions; the Phlox with a spreading form shrub stems can lie down — this grade is not for landscaping, as they need to tie up.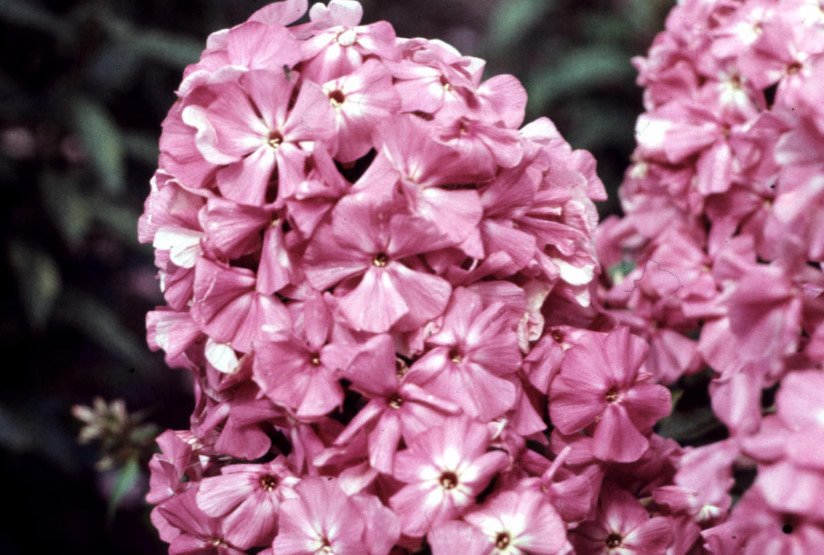 To make compositions it is important to know the flowering time of Phlox varieties. Very early varieties bloom in late June, early bloom two weeks after very early. Mid-early Phlox bloom in mid-July, Phlox with such timing of flowering very much.
Phlox with an average flowering period bloom in late July-early August, this is the largest group of varieties. And finally, the middle-late bloom in mid-August, and then-in late August-late. Very late varieties of Phlox bloom in September. The latest is a wonderful sort of 'Flammap' 70 cm in height, with rounded, conical inflorescences; its bright red petals appears blue and you can see the pigment venation.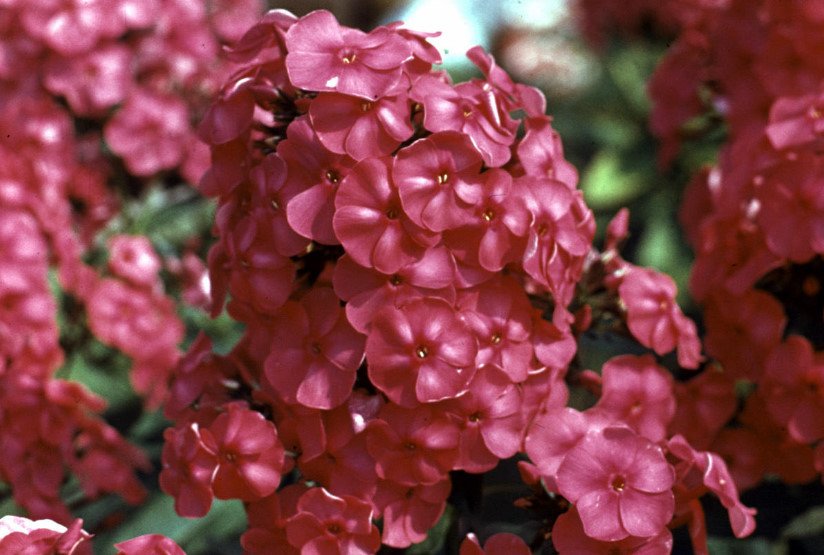 The period of maximum decorative Phlox is from 14 to 45 days. It is believed that it comes at a time when blooms to a third of the petals, and is very dependent on the variety. Phlox and height are separated. Low, not higher than 60 cm and to the highest, which have a height of over five feet.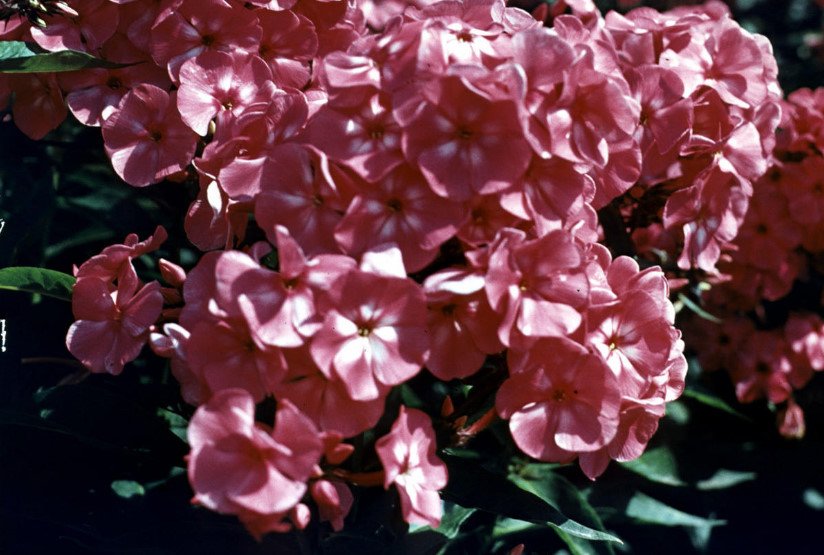 A real collector will not neglect the wonderful old varieties. When designing compositions in the garden, I use not only modern, but also varieties of the early twentieth century. The collection of Phlox allows not only to gather together plants with a variety of qualities, but also to create with their help beautiful and original combinations and paintings.