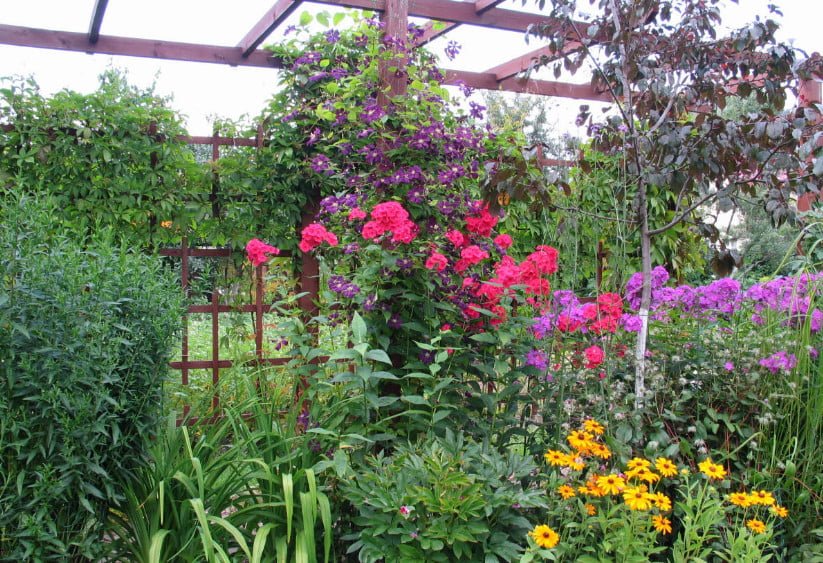 Many myths and superstitions are associated with phlox. For example, it is customary to accuse phlox that they always have "bare feet", that they often suffer from powdery mildew, and therefore they can allegedly be used only against the background of flower beds. I strongly disagree with these accusations and want to try to put an end to prejudice! Do not blame phlox and those who do not properly care for them, do not observe elementary agricultural techniques.
Myth # 1. The main use of phlox in the garden is to create a variety of flowers
I would not absolutize this statement. Yes, the use of phlox for this purpose is possible, but it is effective mainly for the city, in landscape gardening. I also had to use Phlox in this capacity. But this does not mean that phlox can not get along in an ensemble with other perennials.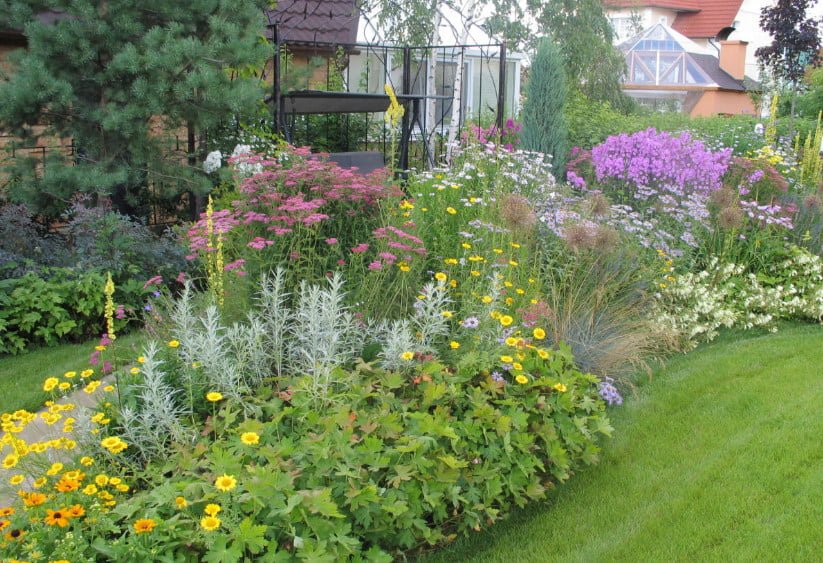 Which company can you choose for them? I would recommend perennial asters, Ligularia, Astilba, Hemerocallis, Hosta, Solidago. It goes well with phlox Helium, Monarda, Artemisia, Liatris and annuals-verbena Bonar, tagetes tenuifolia, yellow Cosmo. Late phlox blooms at the same time and look great with anemone hupehensis var. Japanese. It is a beautiful combination of orange phlox with blue monkshood.
Myth # 2. Phlox is not used by garden designers
That's not true! Phlox is widely used in many countries and in gardens of different styles. For example, in the garden of John Brooks, a nepeta was planted in front of the phloxes, and daylilies were planted next to them. In Great Hastings, England, a tall verbascum with Bonar verbena grows in front of the topiary. In Holland, phlox is very popular in small gardens.
In Beth Shatto's garden there is a large curtain (about 25 bushes) of white and pink phlox of three varieties. In the Botanic Gardens at Kew, a tall white phlox looks great next to an annual monkshood plant.
Myth # 3. Place the phlox along the garden path in the rustic style garden
Indeed, this is the most common technique, worked out both in suburban front gardens and in suburban areas. But the possibilities of phlox are actually much greater.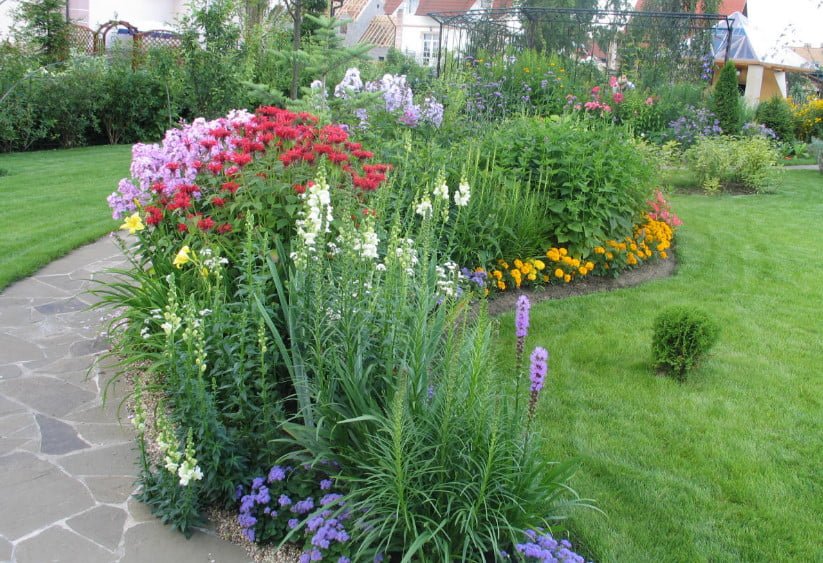 For example, phloxes look great against the background of coniferous plants.
Another option: the space in front of the pond. Sit in front of a huge six-foot-tall lemon-yellow stevia rudbeckia nitid, a tall phlox of the same shade. I assure you, you will not be able to take your eyes off this composition!
Another option: the beauty of purple phlox and dark purple astrantia and heavy, glossy badan leaves.
An elegant composition will turn out if a purple phlox with a white center is knocked out of a blue geranium 'Johnson's blue'. The effect is guaranteed if you plant phlox with peonies and daylilies. And who can forbid us to plant phlox with dahlias?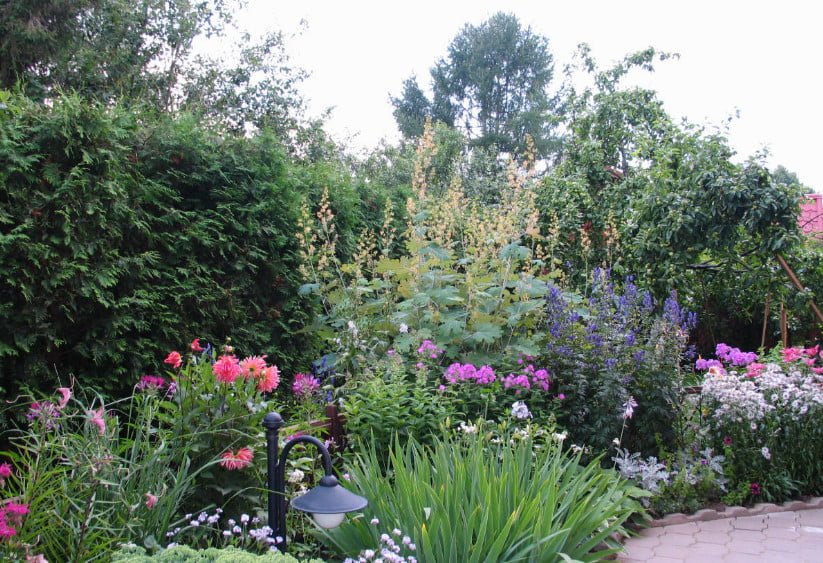 In conclusion, I will say the main thing: never a beautiful composition will not turn out from sick plants. And this is something you should remember, including phlox in garden compositions and flower beds.
Phlox should not be used in plantings without division for more than 6-8 years.
If July is hot and dry, the phlox must be watered, otherwise the lower leaves will fall off or turn yellow, although the upper ones may remain green and good.
Some varieties of phlox (not all!) they are prone to powdery mildew. How to deal with this? Either use special or folk remedies, or use resistant varieties.
The root system of phlox is superficial, so it is good to sprinkle them with earth every year, and it is best to do this in June, so that the roots do not overheat, but you can in spring or autumn.
Watering phlox should be very abundant, although rarely.
Phlox need to be fed, let them be less concentrated, but more frequent.