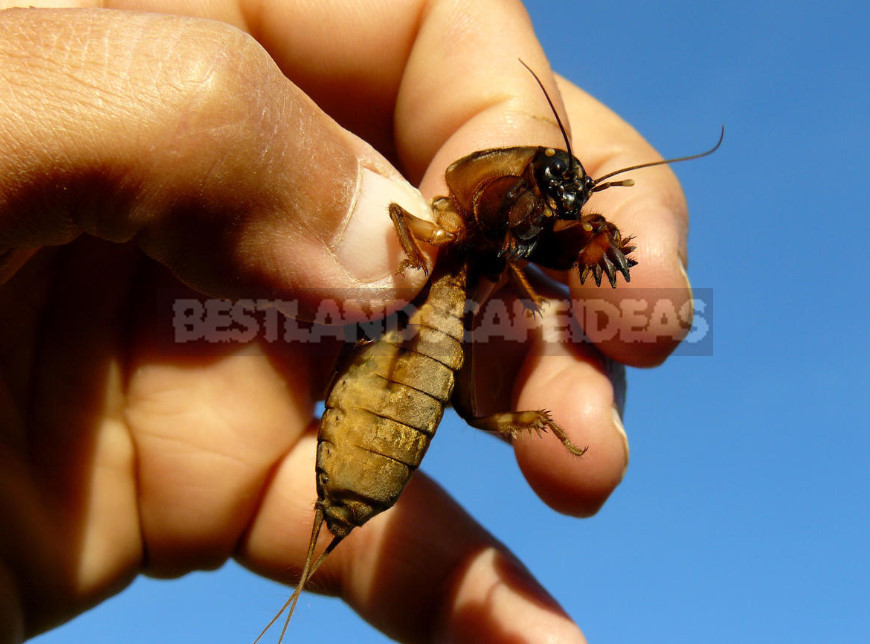 If the summer resident in a crossword puzzle gets a task "the Wrecker of a kitchen garden No. 1", then any will not complicate with the answer. Ant, Mole cricket and wireworm — that's all options. These unwanted guests of our sites are so widespread that they are familiar to anyone. In addition to such nationwide popularity, unites them still, and habitat — soil.
Let's look at these malicious residents of the garden separately and choose an individual approach to each of them. In advance I want to warn that humane methods are not considered, so that the animal might get upset. But — a la guerre comme a la guerre (in war as in war).
Ants
Ants, of course, very useful insects. But only when they are away from our homes and plots. If you have ever faced the need to get rid of these unpleasant roommates, you probably imagine how problematic it is. After all, only about 10% of the entire population gets into the field of view, the rest are in the anthill. Therefore, the fight should begin with his search, where the uterus, reproducing more and more insects.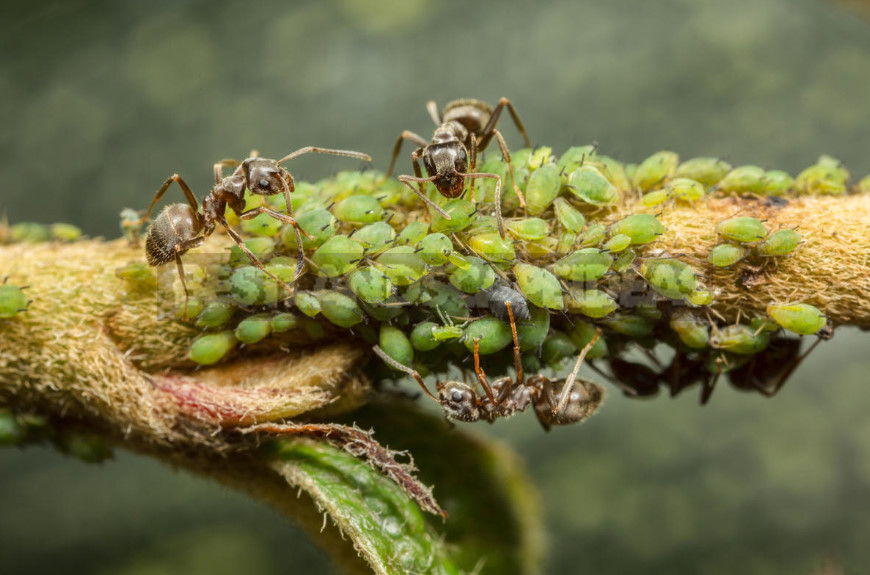 In the garden and garden ants bring herds of aphids on almost all cultivated plants.
In the meantime, confine ourselves to the facts: if you see an ant crawling on a twig, then after a while the young leaves on it will curl up and get sick — the result of the aphid. A list of other troubles from the presence of ants is also quite impressive: they eat berries (especially strawberries!), vegetables and roots, gnaw out the buds of peonies and roses, spoil the lawn, increase the acidity of the soil, in the end, bite.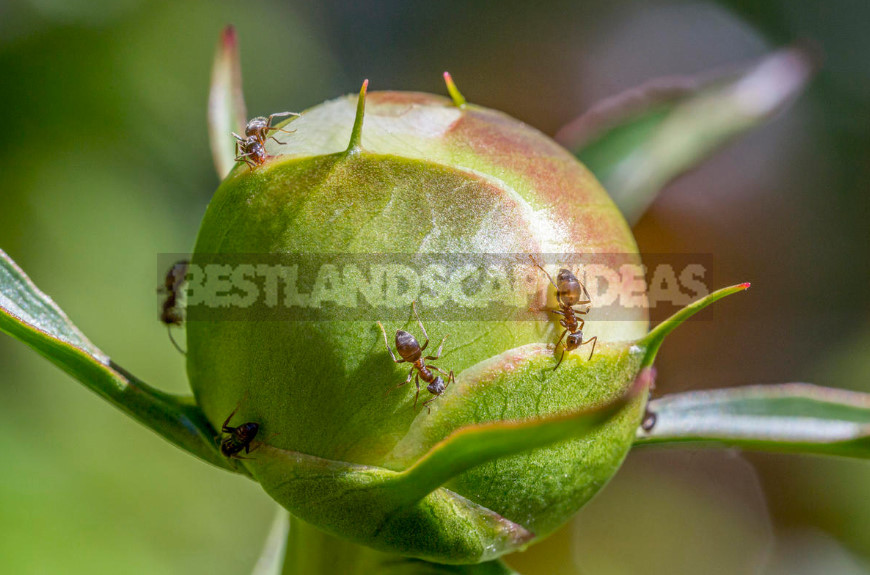 In the network you can find many ways to deal with these insects. Growers to protect fruit trees hunting zones, repel ants with specific plants, potato skins, smoked herring and urine, a solution of soot, sift the wheat, the ant houses. However, only poisons and boiling water really help.
Mole cricket
The name of this insect seems quite nice to many, if not for the habits. The diet of Mole cricket is extensive: it eats insects and earthworms, underground organs of plants. It affects almost all crops grown in the garden. The most delicious dish is root vegetables.
Mole cricket fall on sites usually with manure, which is brought to fertilize the soil. However, sometimes they can migrate themselves, flying on warm summer nights to new territories, so, alas, no one is immune from their attack.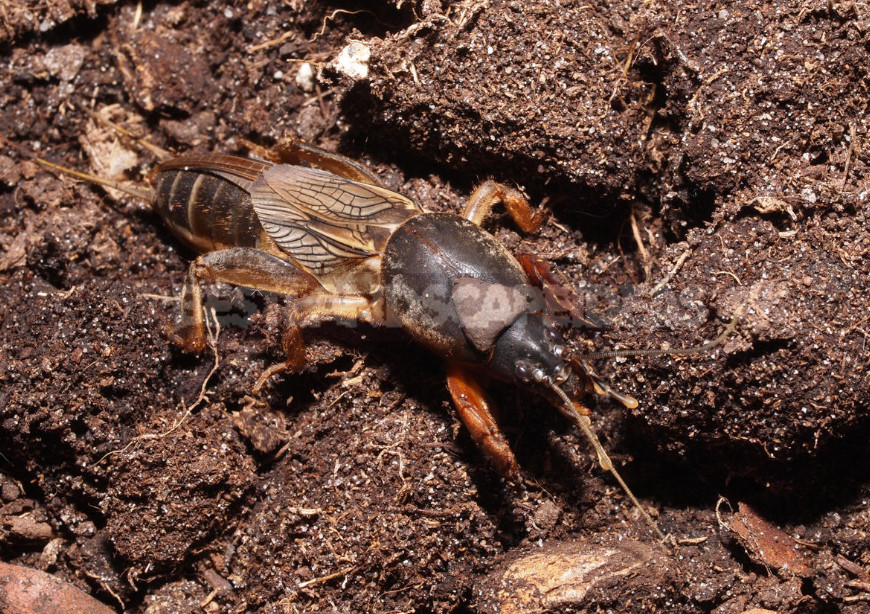 Of course, observant and active gardeners have come up and tried many ways to deal with this Freeloader. Including flooding nor soap solution device various traps, scaring the smells.
However, efforts are not always successful. Unfortunately, often the population of Mole cricket are so large and active that without strong means can not do. Will help tool that many famous and well-proven.
It is a granule that is placed in places of pest equipment, digging to a depth of 3-5 cm Beds with root crops protect, making a small trench around their perimeter. Lay out the bait in it, then fall asleep and watered.
The composition of this drug is very attractive for Mole cricket ingredient — honey, so it will not go unnoticed. However, we can further "help" the insect to detect it. To do this in the spring you need to choose a large carrot from last year's stocks and put on her shallow furrows something sharp.
Vertically in the hole and "plant" the root, where the enemy is most common. Next to this piece of bait dropped into the circumference of a few pellets with honey appeal. All you can be sure — Mole cricket will not pass by. In addition, the planted carrots will grow and give you your own seeds.
Wireworm
Wireworms are called larvae of all click beetles. These pests can live comfortably in the soil for up to 5 years, sinking for wintering at 60 cm.
Unfortunately, most gardeners know about these creatures firsthand. The object of the first choice of these hard worms — potatoes. Affected tubers have through holes, black dots-pits. Through these wounds in potatoes penetrate bacteria and fungi, so this crop is not stored. Suffer from wireworm and other roots, large swollen seeds, cabbage and cucumber roots.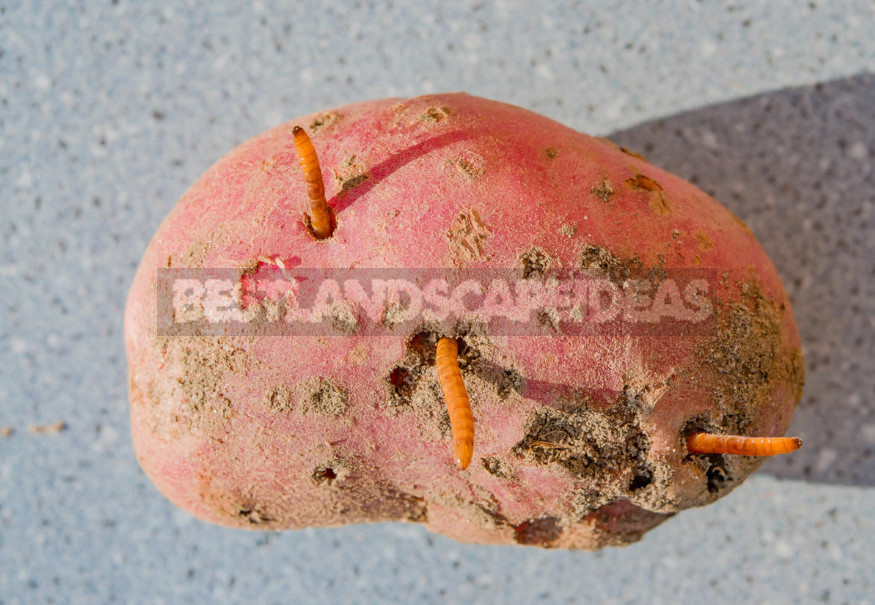 If the number of these larvae is small, you can try to get rid of them in gentle ways. First of all, remove all the Wheatgrass from the site. Second, deacidify the soil, if the acidity is increased. On the bed, allocated for carrots, well before sowing to spread bait — potato slices, which will then need to be removed together with the caught worms.
But all these tricks rarely bring a confident and long-term result in the case of mass contamination of the soil wireworm. And then come to the aid of the drug, which has become a real salvation for many gardeners. This tool is effective against soil-inhabiting pests and is best suited with wire worms.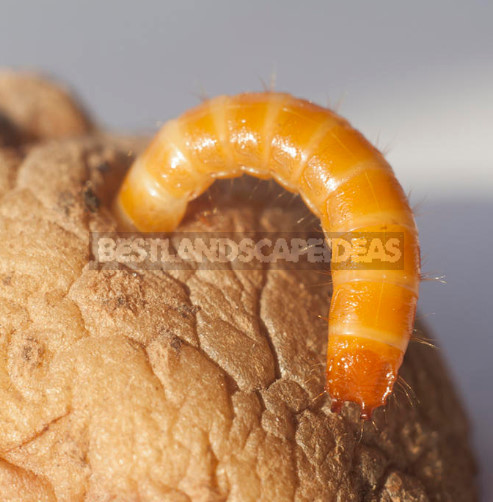 To protect potatoes, it is necessary to pour 3/4 of the volume of sawdust or dry sand into a half-liter container, pour in the same package of the drug (30 g) and mix everything. When planting in each hole pour 1 teaspoon of the mixture. To protect cabbage, onions, cucumbers, flower crops, granules are scattered around the plantings and close up with shallow loosening.
Soil pests can cause huge damage to the crop, as well as destroy the beauty of ornamental plantations. Our task is to be attentive, to recognize danger in time and to be ready, having in the Arsenal national recipes and effective chemical preparations for protection of the site from pests.