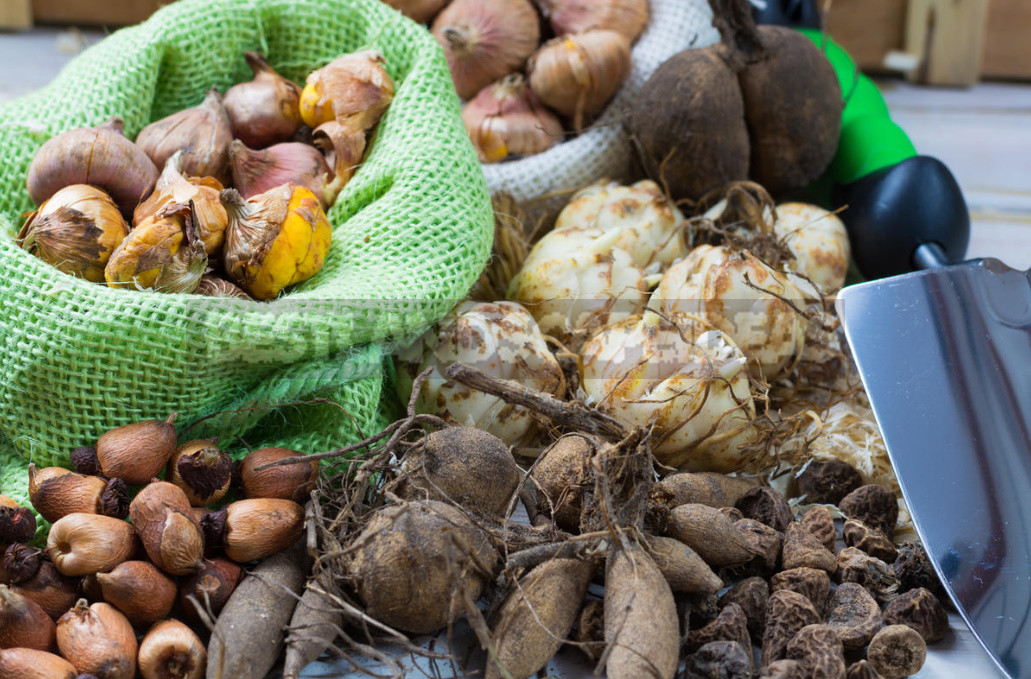 If you decide to transform your backyard, first of all pay attention to bulbous, corm and tuberous flowers. These amazing cultures amaze the imagination with a variety of shapes and colors of inflorescences and leave no one indifferent. To your garden was buried in bright colors from early spring to late autumn, I propose to learn more about the representatives of such flower crops and determine the timing of planting each.
Allium
Plant the bulbs of Allium (ornamental onions) in late September or early October with an interval of 20 cm, buried in soil at 15 cm After flowering, which lasts from late spring to mid summer, dig up the bulbs so they don't rot, and fall back again on the bed.
Begonia
If you want to enjoy the flowering tuberous Begonia from late may to October, in March-April, plant tubers in pots, buried in the soil only their convex part. With the arrival of the warming will plant the plants in a bed with an interval of 15-30 cm After flowering, dig up the tubers and store until spring.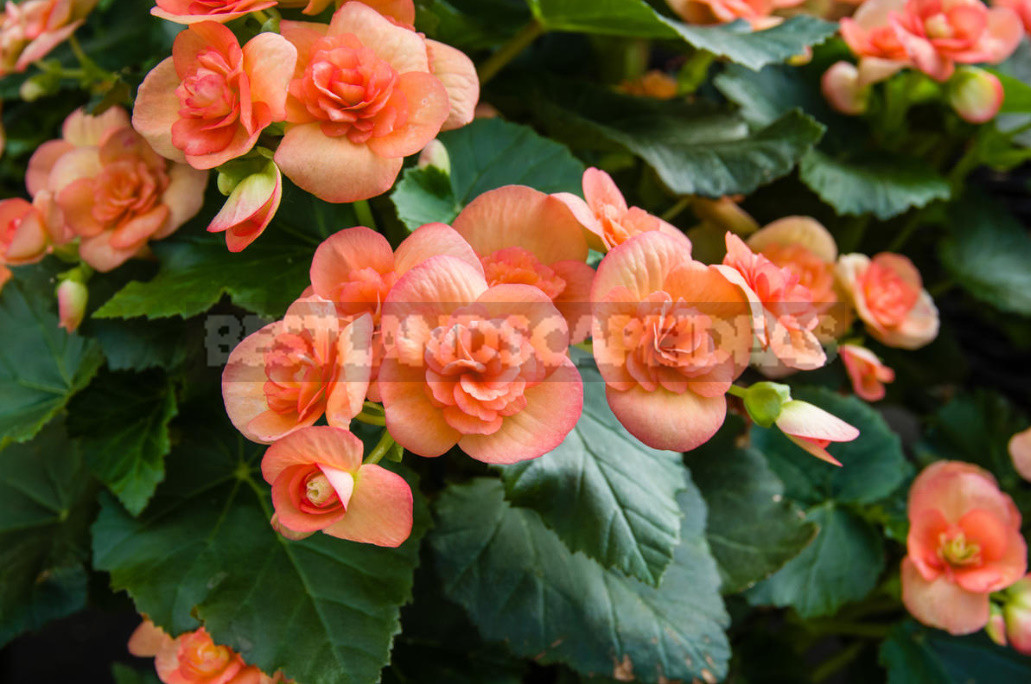 Colchicum autumnale
If you plant large bulbs Colchicum autumnale in mid-August, will be able to decorate the dull autumn landscape in the same season. Plant them to a depth of 20 cm with an interval of 10-15 cm Small onions can be planted more often to a depth of 8-12 cm – they will delight you with blooms next fall. Transplant overgrown plants can 1 every 6-7 years, but the inflorescence has not been getting shallower, do this every 2-3 years.
Leucojum
In our gardens mainly found Leucojum, which blooms in late spring and early summer. This culture is planted from July to September to a depth of 5-10 cm with an interval of 10-15 cm to transplant this unpretentious plant will ask for it only after 5-7 years.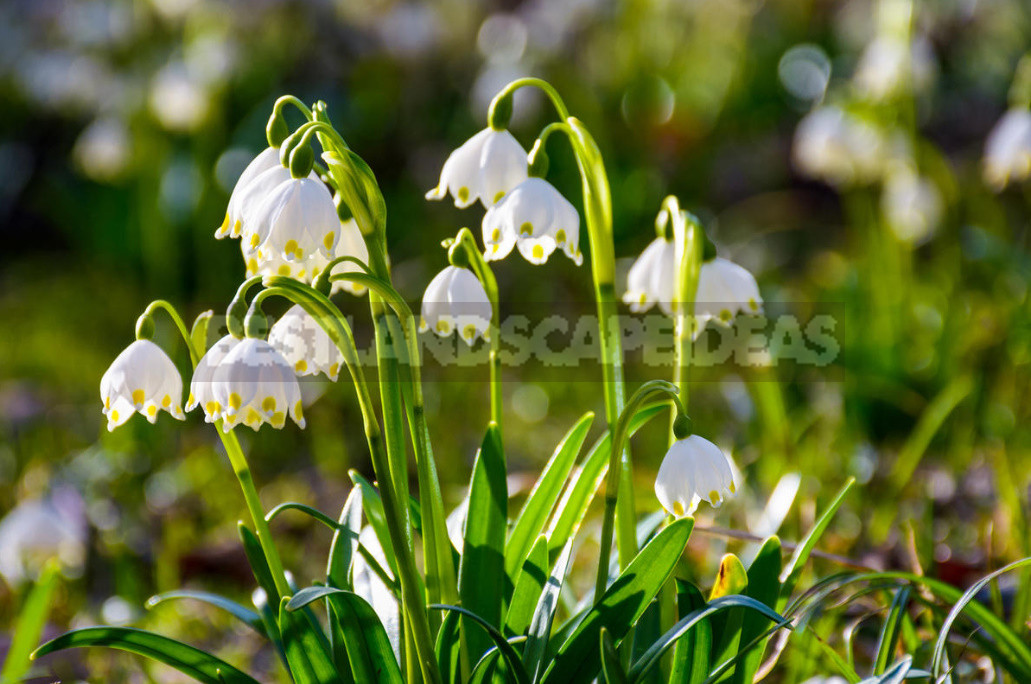 Eranthis
This lovely creature blooms in April-may and decorates the flower bed for 2-3 weeks. Plant bulbs Eranthis in late summer or September at a distance of 5-7 cm from each other, digging into the ground at 6-7 cm to transplant overgrown plants can return in 5 years.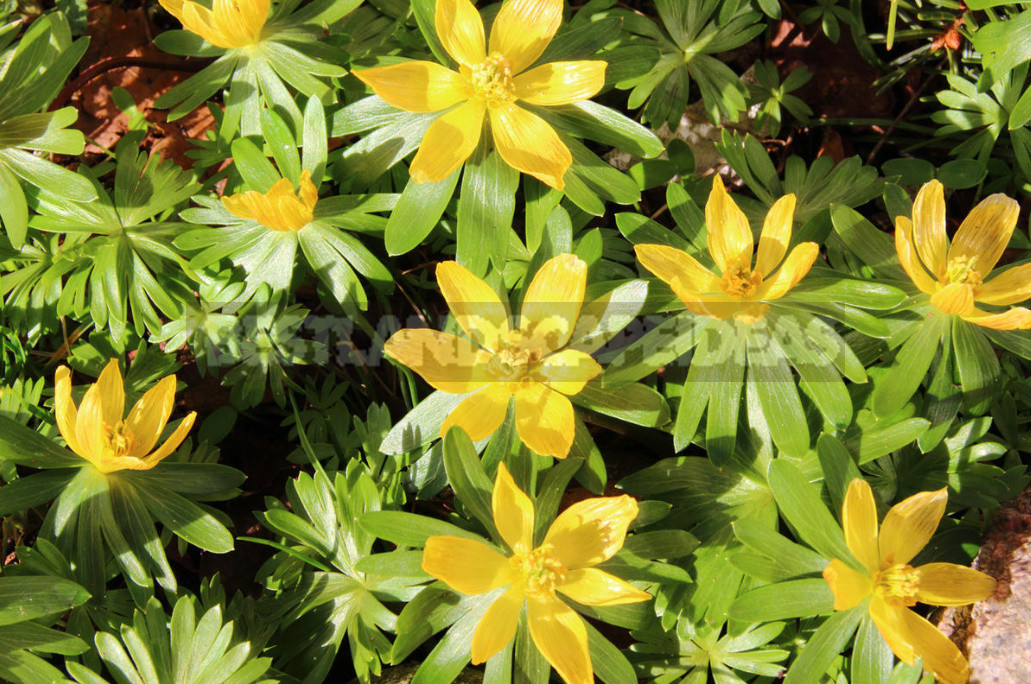 Dahlia
Majestic Dahlia bloom from the second half of summer to late autumn. Plant the tubers in the ground only with the advent of sustainable warming – in may or early June, digging into the soil at 25-35 cm Before the cold snap you will need to remove the tubers from the ground and save until the new season.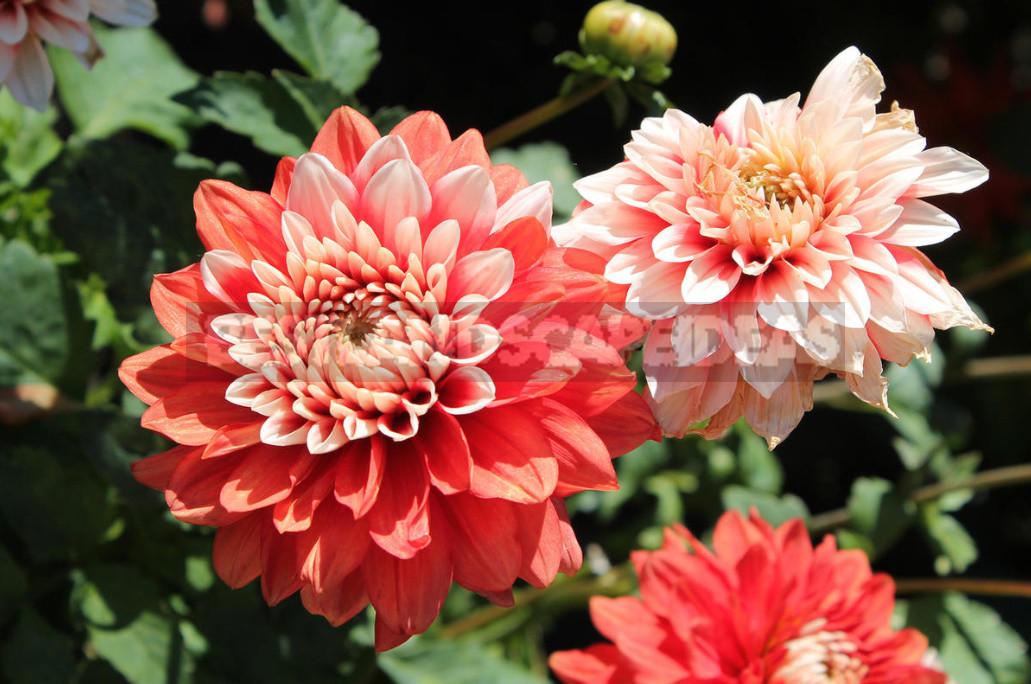 Gladiolus
Depending on the variety of elegant candles of this handsome man will decorate your garden from mid-summer to October, but they all require a warm winter, so before the onset of cold snap, remove them from the ground and lay them in storage. In late April or early may, plant in the ground at intervals of 12-15 cm, burying small children 5-6 cm, and larger bulbs Gladiolus 10-12 cm.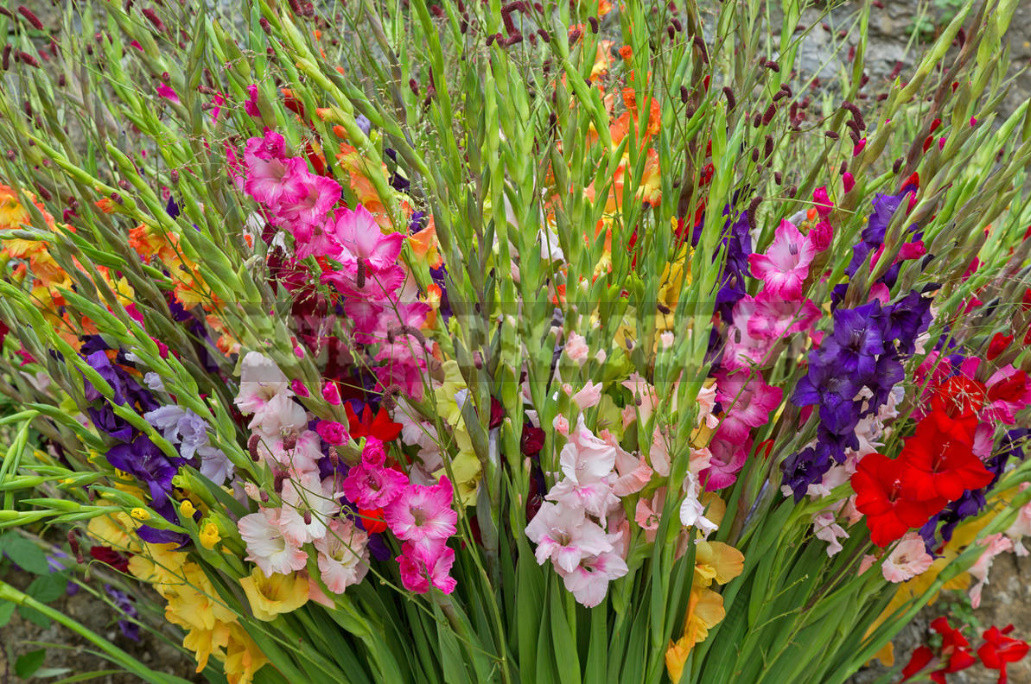 Zephyranthes
This exotic can decorate the flower garden with different colors in may and re-release inflorescences in summer and early autumn. Plant in early spring its bulbs in pots of 4-7 pieces each. Instances with a short cervix deepened completely, of onions with a long neck, leave the tails on the outside. With the arrival of warming transplant Zephyranthes in the flower garden, and in the autumn dig the bulbs and store until spring.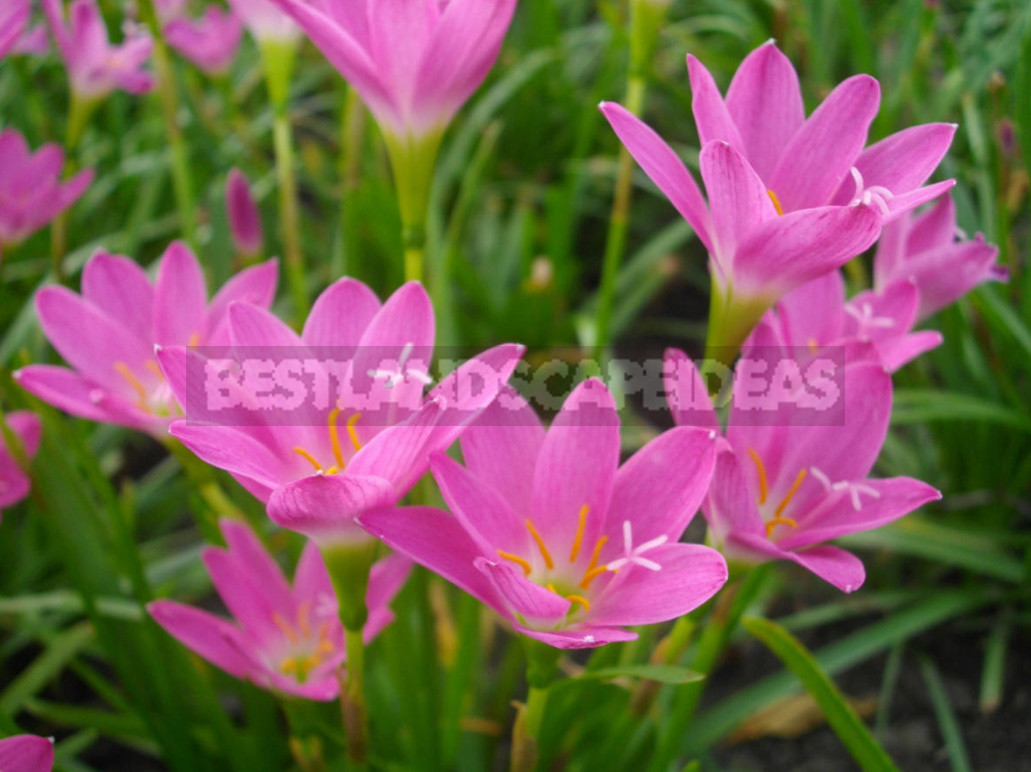 Calla
To begin to admire the flowering tuberous Calla already in the middle of summer, in April, plant the tubers in pots at a depth of 4-5 cm With the arrival of the warming transplant in the ground, deepened in the soil at 8-10 cm and endure the interval 20-60 cm (depending on the strength of growth of variety). Calla will decorate the landscape until the beginning of October, and with the arrival of cold snap will be asked to spend the winter in the cellar or refrigerator.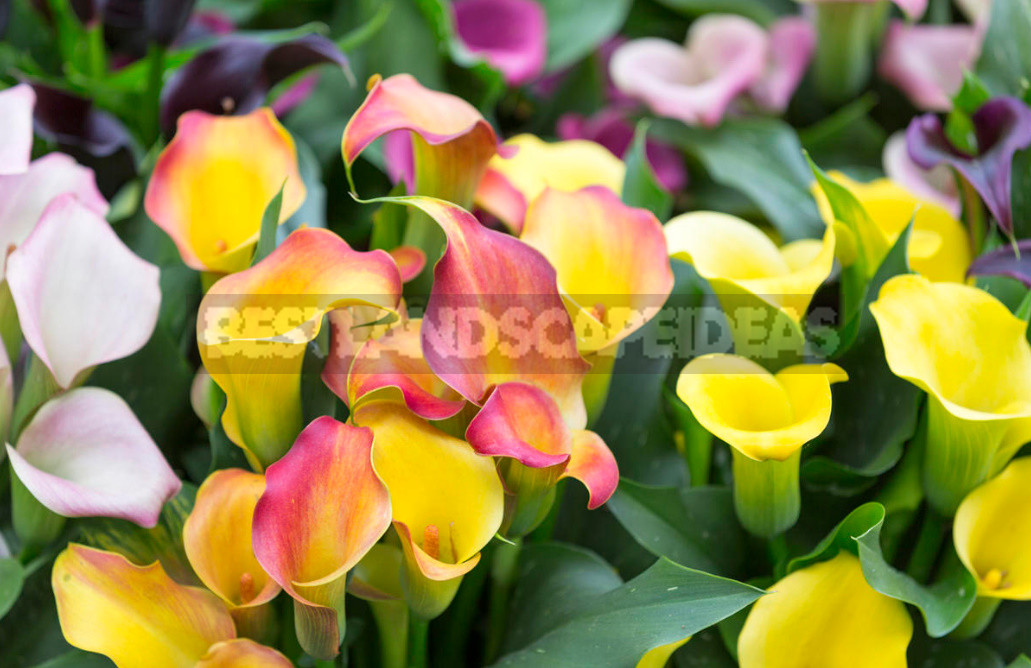 Iris xiphium
In the middle band is likely to freeze this bulbous plant, so 2 weeks after flowering, dig the bulbs, and the next spring again planted in the ground. With this approach, lovely inflorescences Iris xiphium decorate the flower bed in mid-summer. Plant bulbs at intervals of 10-15 cm, burying 8-12 cm.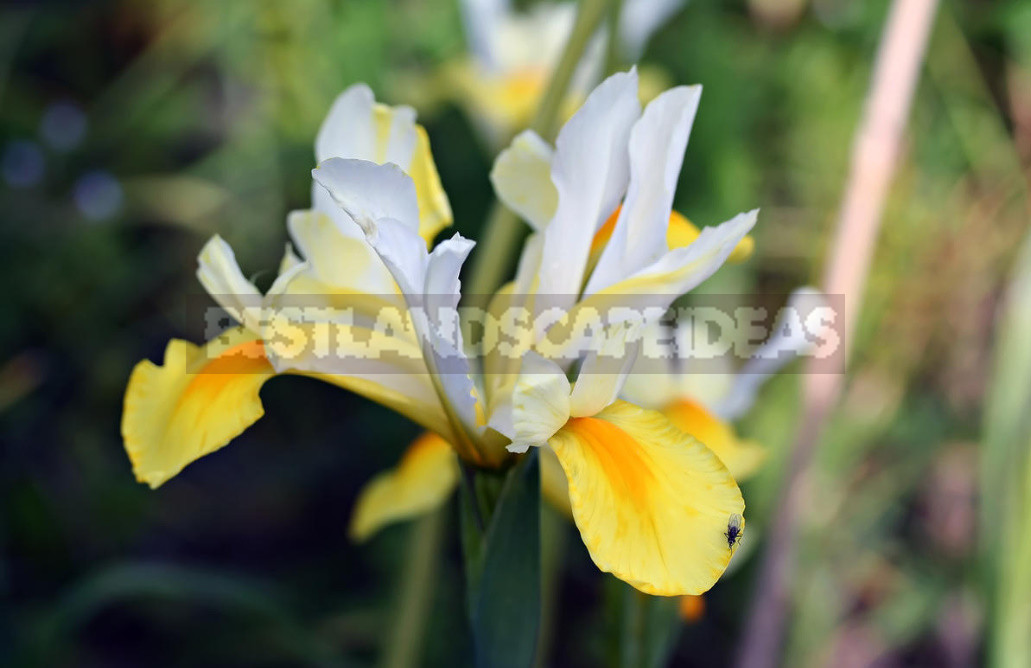 Lilium
These elegant flowers will do fine without transplanting 4-5 years and depending on the variety will bloom from June to September. If you want to achieve an earlier flowering, planted bulbs in August-September, digging into the ground at 7-15 cm This procedure can be postponed to April-may, but the flowering period of the Lily will shift.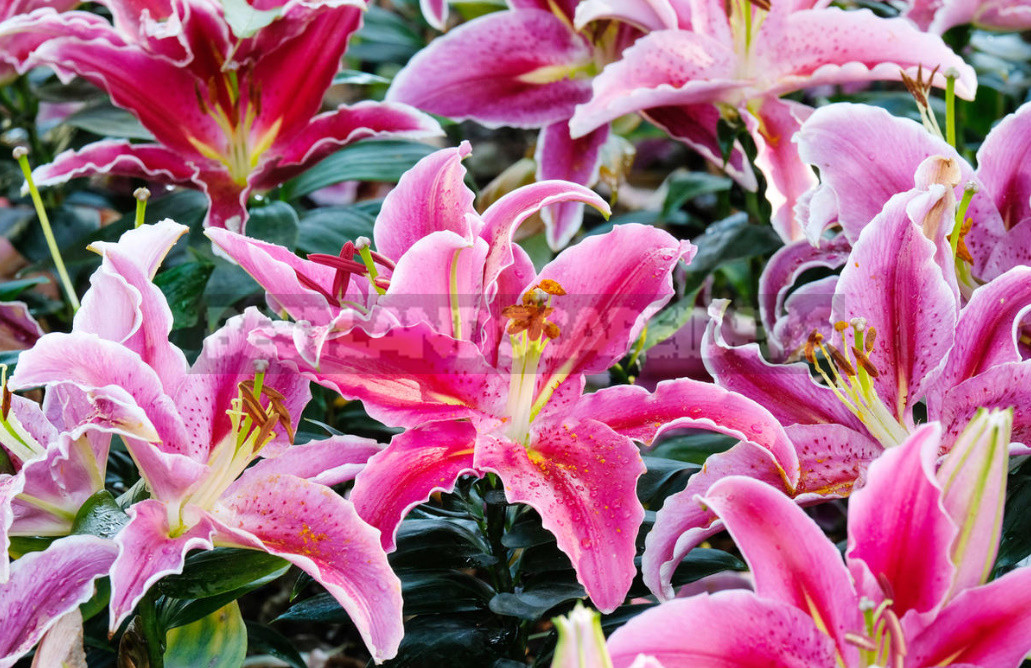 Crocosmia
To planting this culture proceed in late April-may. Bulbs deepen on 8-10 cm, maintaining a spacing of 10-15 cm Abundant flowering of this plant begins in Midsummer and continues until September (warm autumn and longer). If you live in Northern latitudes, before frosts dig bulbs Crocosmia and store until spring.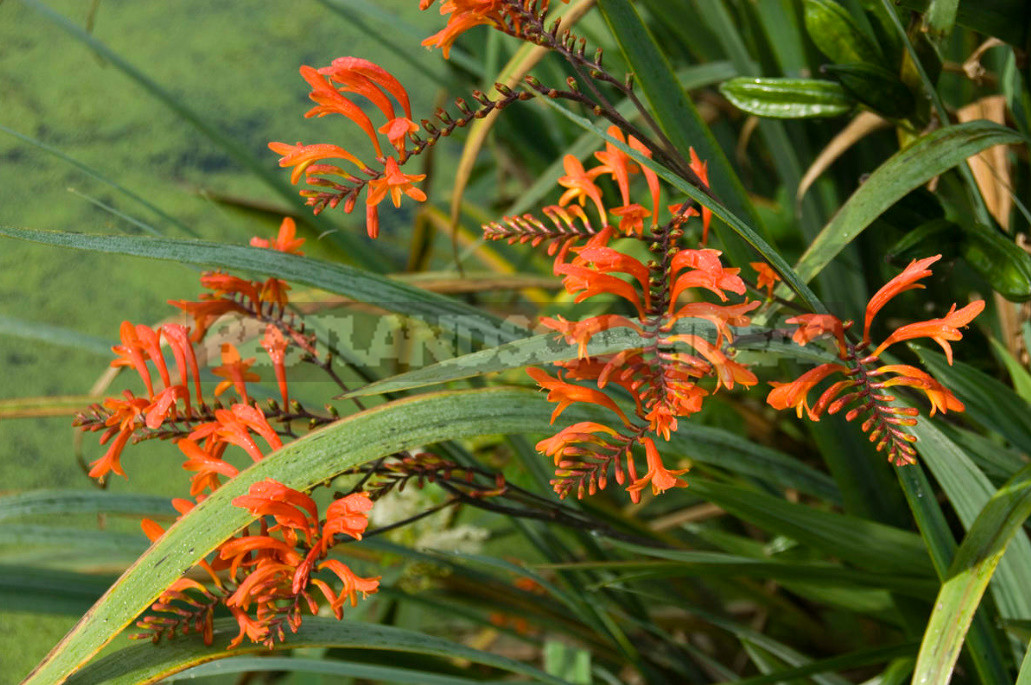 Muscari
Muscari, once planted on the site, will continue every April-may to please the eye with amazing inflorescences and will ask for a transplant only after 5-6 years. Planting and transplanting this flower plan for the first half of autumn. Bulbs are planted in groups at intervals of 5-7 cm from each other, burying in the soil at 4-7 cm.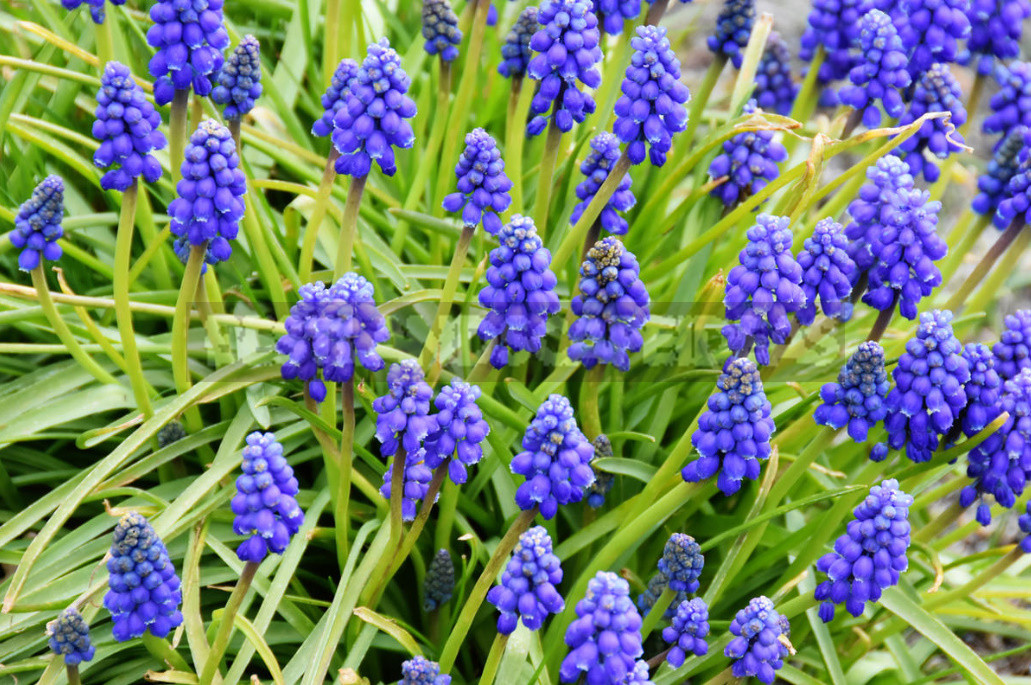 Galanthus
This snowdrop will decorate the site in the spring at the earliest possible time, and the Seating will require only 1 time in 5-7 years. Start planting and transplanting Galanthus when its bulbs enter a dormant state-from July to September. Plant bulbs at intervals of 10-15 cm, digging into the ground for 5-7 cm.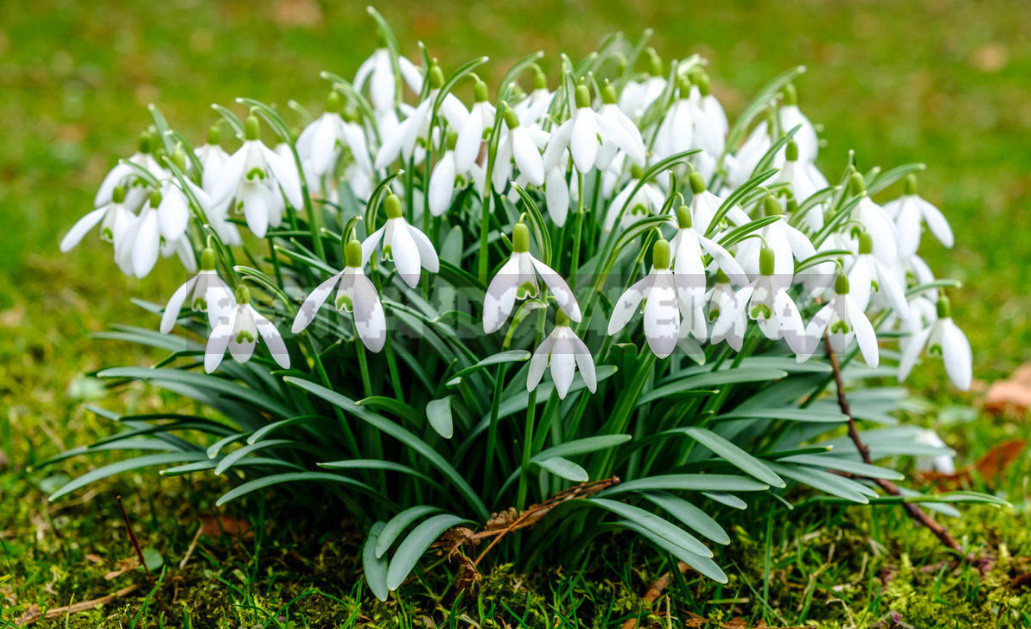 Ornithogalum
Ornithogalum produces lovely inflorescences in may and flaunts in the flower garden for 3 weeks. Favorable period for his landing-the end of the summer and the beginning of fall. Bulbs when planting deepen on 6-10 cm, keeping between them an interval of 15-20 cm in 4-6 years sprawling nests needed to seat.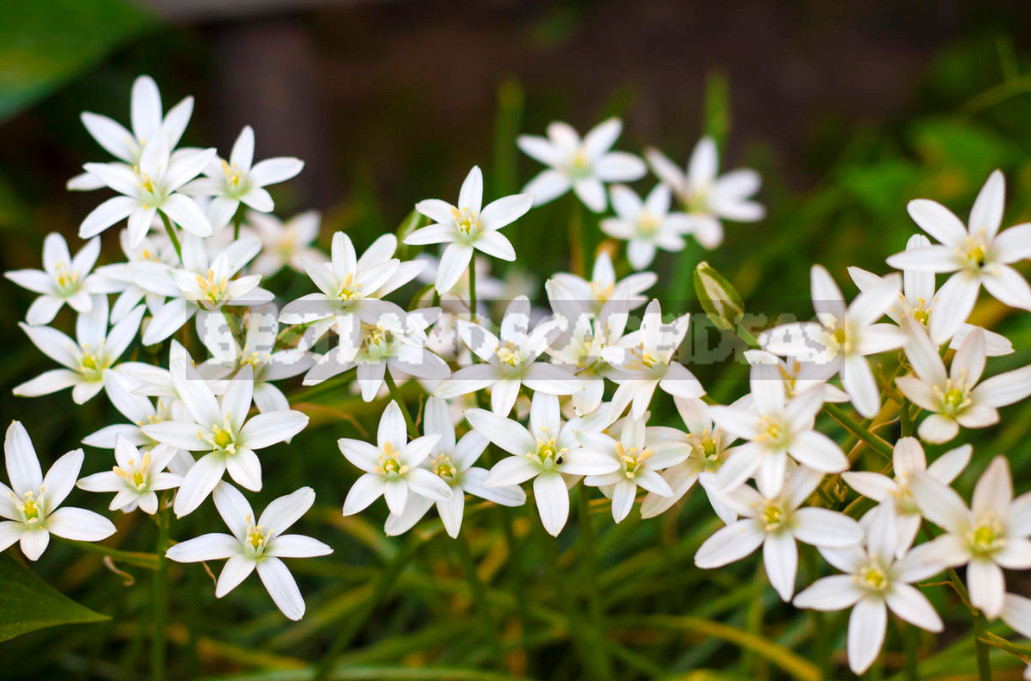 Ranunculus
Bulbs of this exotic, blooming in mid-summer, planted in a bed in late April or early may at intervals of 10-15 cm to a depth of 5-10 cm in the first half of autumn, they are dug up and laid for storage. If you plant Ranunculus in March in pots, and in may transplanted into the ground, you can admire the beautiful blossoms in June.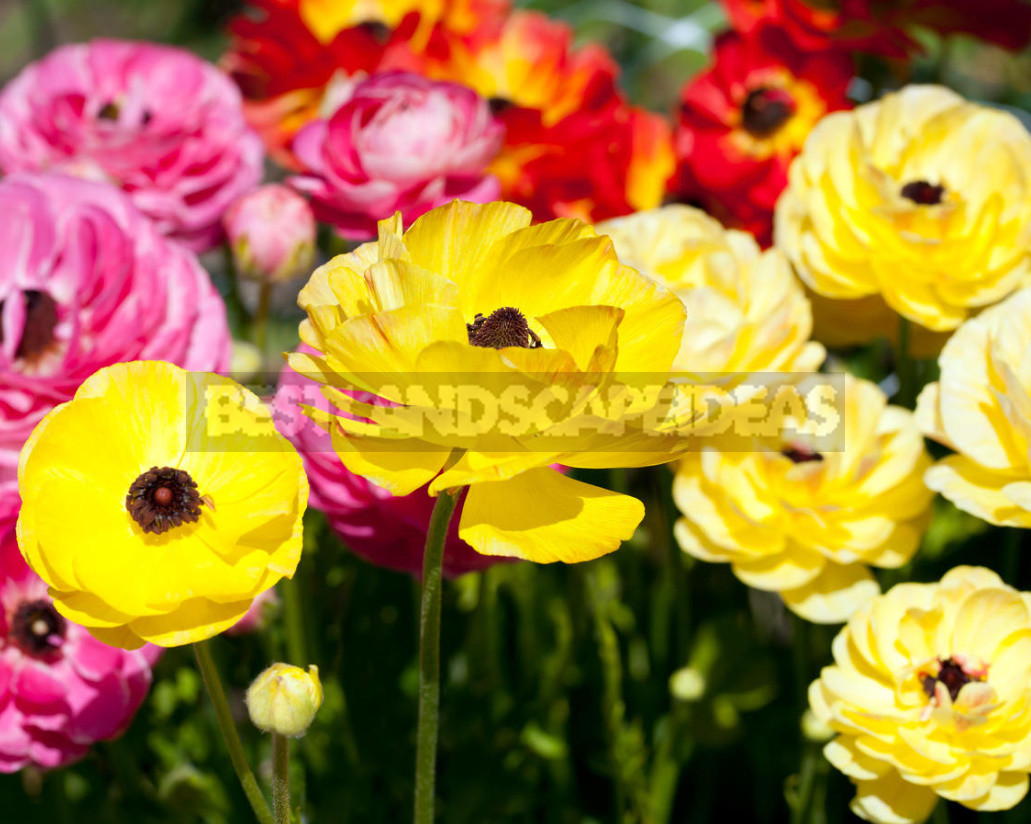 Fritillaria imperialis
Depending on the variety, this handsome man will decorate the garden from April to June. To he bloomed annually, after flowering better dig up his bulbs, and in late summer or the early fall again return on garden. Plant grouse at intervals of at least 40 cm, burying the bulbs at 12-20 cm.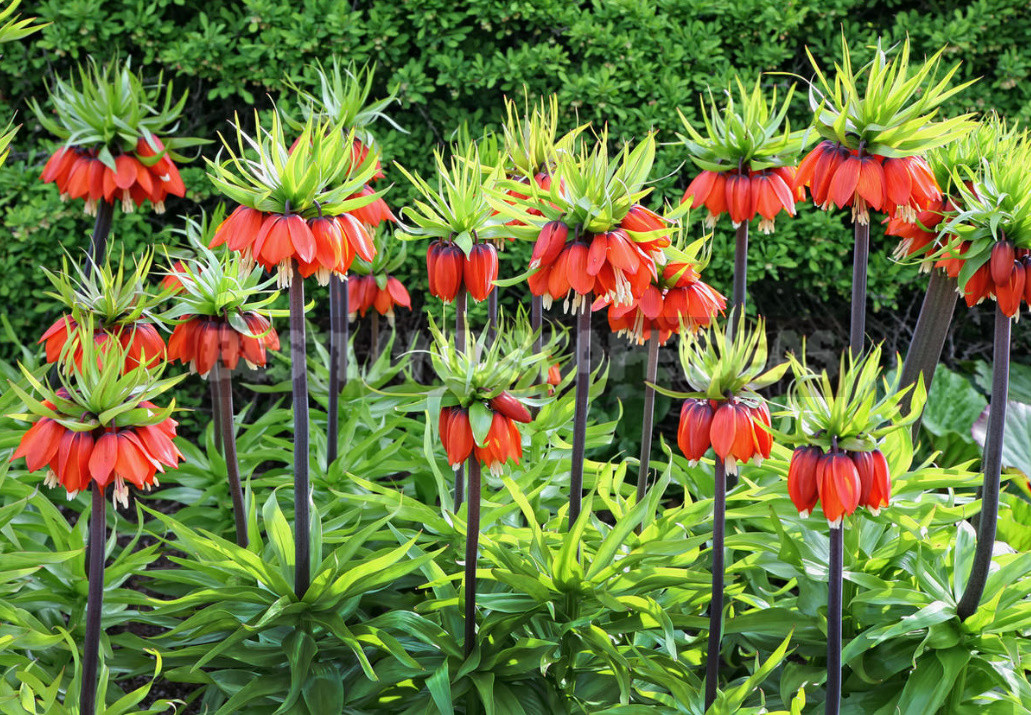 Tigridia
To have time to enjoy the flowering Tigridia (July-September), at the end of March, plant bulbs in pots to a depth of 3-4 cm, and when the threat of frost passes, transplant the plants into the ground. After flowering, dig up the bulbs and store until spring.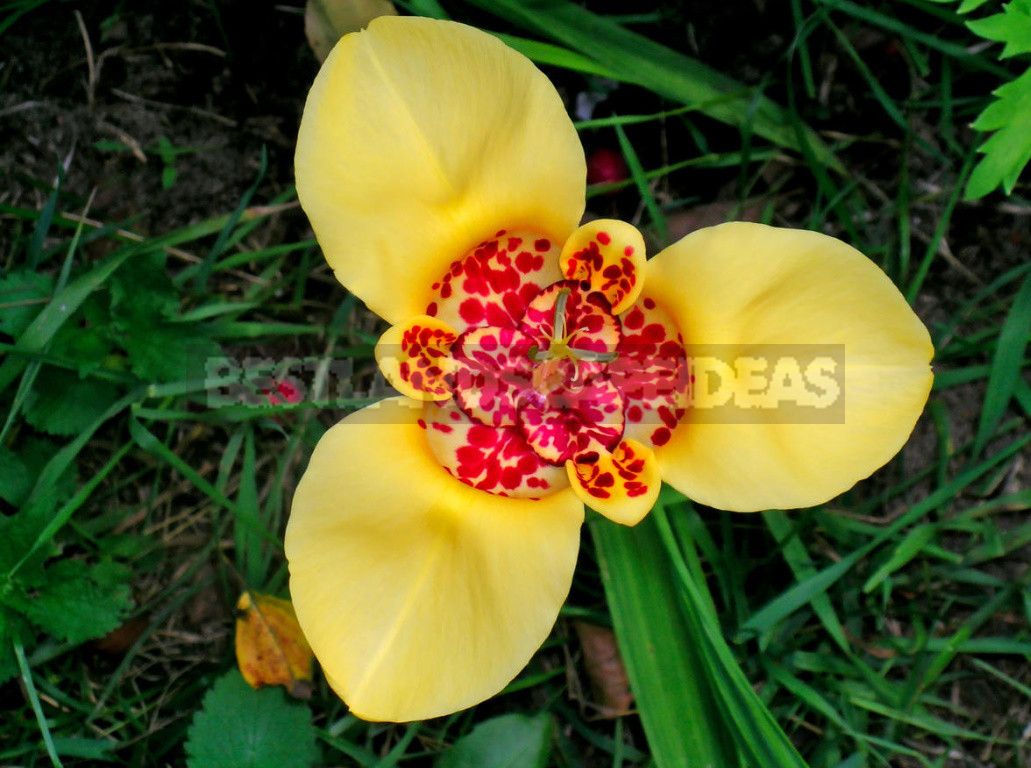 Cýclamen
Tubers beauties that bloom in the spring, plant in late summer or early autumn. Fit Cýclamen flowering in autumn, plan for may. The plants did not freeze in the winter, deepen the tubers in the soil to not less than 10 cm. Place them in groups of 3-5 pieces at intervals of about 10 cm from each other. The need for their transplantation will arise in 7-10 years.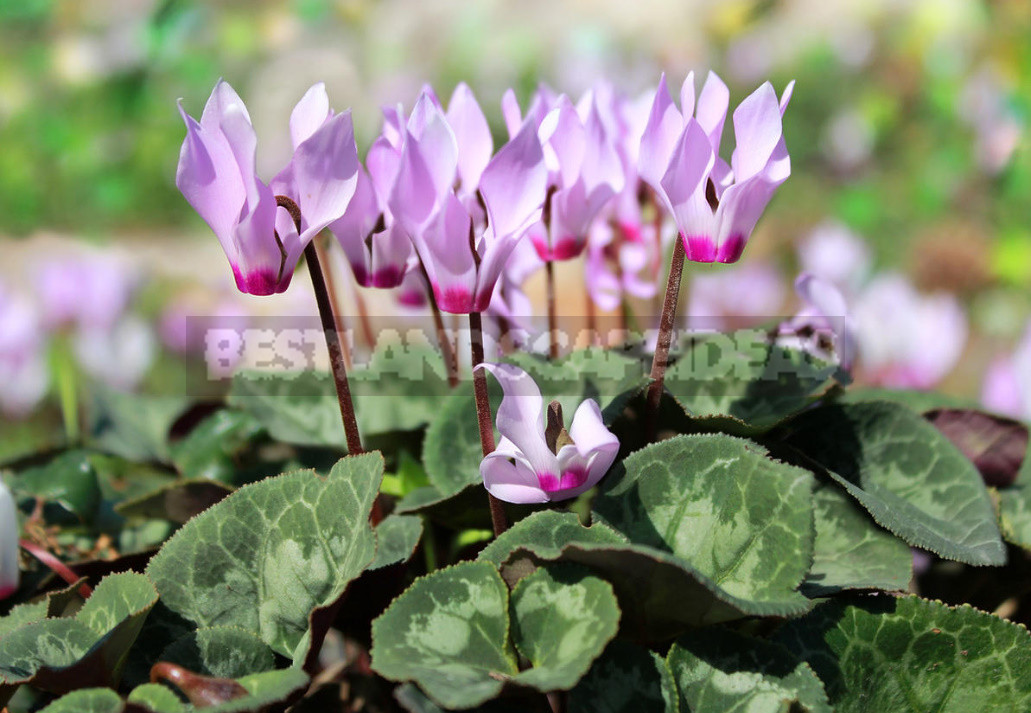 Iris bucharica
This bulbous iris will delight with its beauty and wonderful aroma for 2-3 weeks in April-may. Plant the bulbs of Juno in mid-September to a depth of 6-8 cm with an interval of not less than 30-40 cm after 5 years of overgrown bushes will require division and transplant.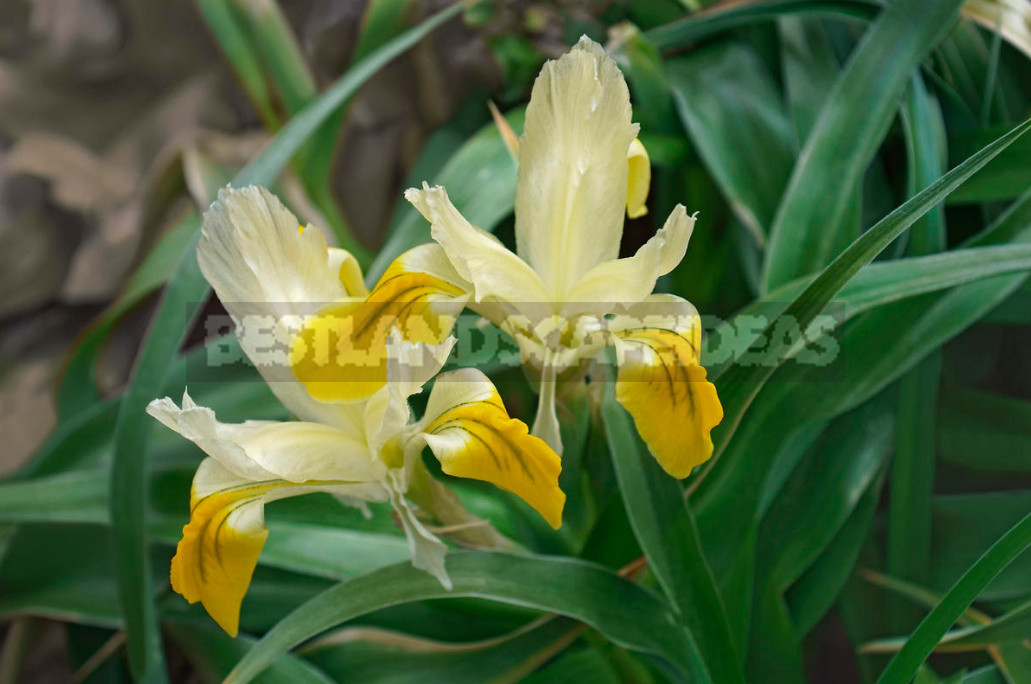 A huge variety of bulbous and tuberous crops will allow you to constantly experiment, change the scenery in your garden and create unique landscapes that will delight the eye from early spring to late autumn.
Dear readers, and what bulbs grow in your garden? Tell us in the comments about your Pets and share the subtleties that you consider when planting them.