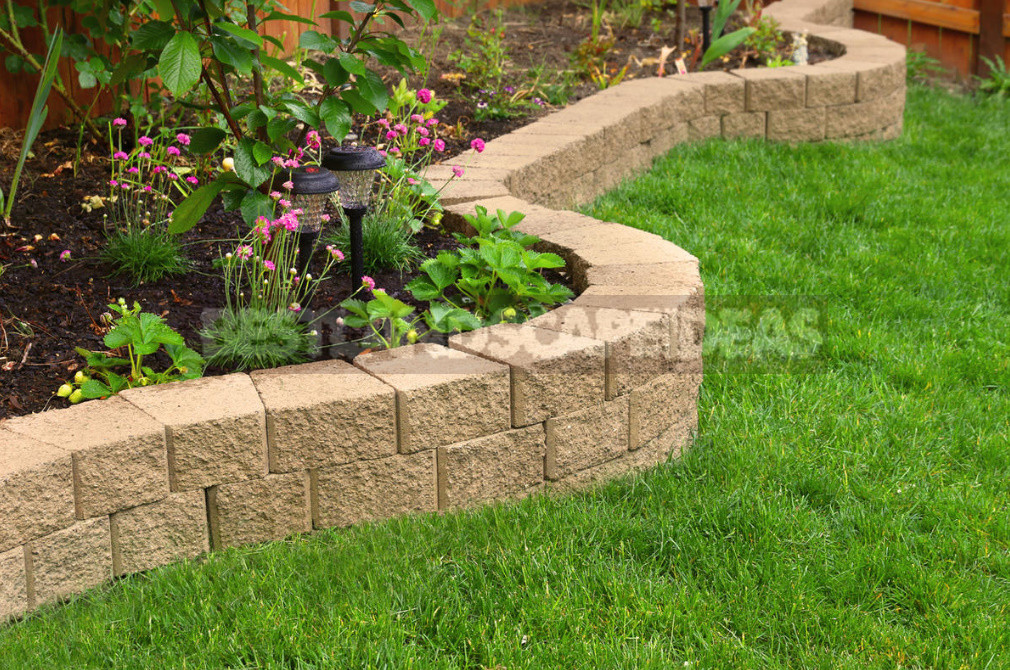 Lawn — an integral part of any garden, even in a small country. Grass lawns look neat, it's nice to walk on them. On the background of the smooth greens are very advantageous to look ornamental plants. First of all, the lawn requires regular mowing and watering, but this does not mean that you can limit yourself to buying only mowers and sprinklers.
Lawn grass have an important feature — they form a dense plexus of roots. This, by the way, allows you to create green lawns for a couple of days — I mean rolled lawns. But it is because of this feature after some time, the overgrowth becomes so dense that the turf ceases to receive oxygen, and even water when watering. As a result, the lawn is dying and dying.
Since ancient times, gardeners have come up with combing lawns in the spring with a rake and pierce the turf to ventilate the plants. For aeration, you can use a pitchfork or special sandals-aerators. But the older the lawn becomes, the harder it is to carry out, especially if the grass cover is large.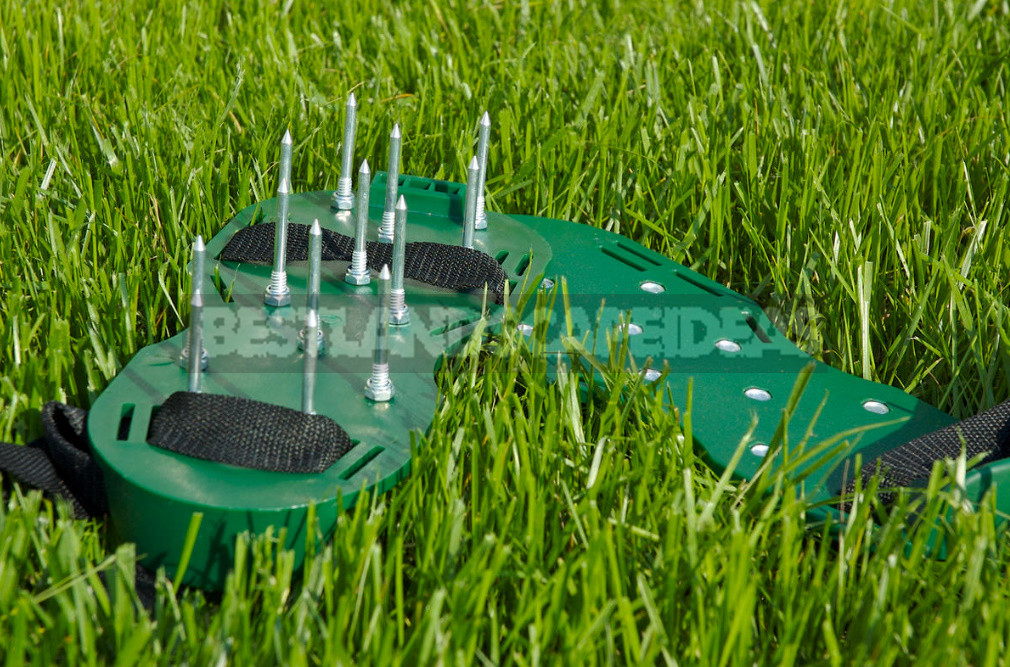 For easier maintenance created special machines: aerators, verticality and scarifiers. All of them are designed for one purpose — the ventilation of the lawn, but the methods are slightly different.
The aerator pierces the turf with spikes — this is a kind of comb that collects dead grass and crashes into the ground, leaving small grooves. Verticutter pierces the turf and remove a thin cylinder of ground, so the holes are deeper. Scarifier cuts the sod curved knives.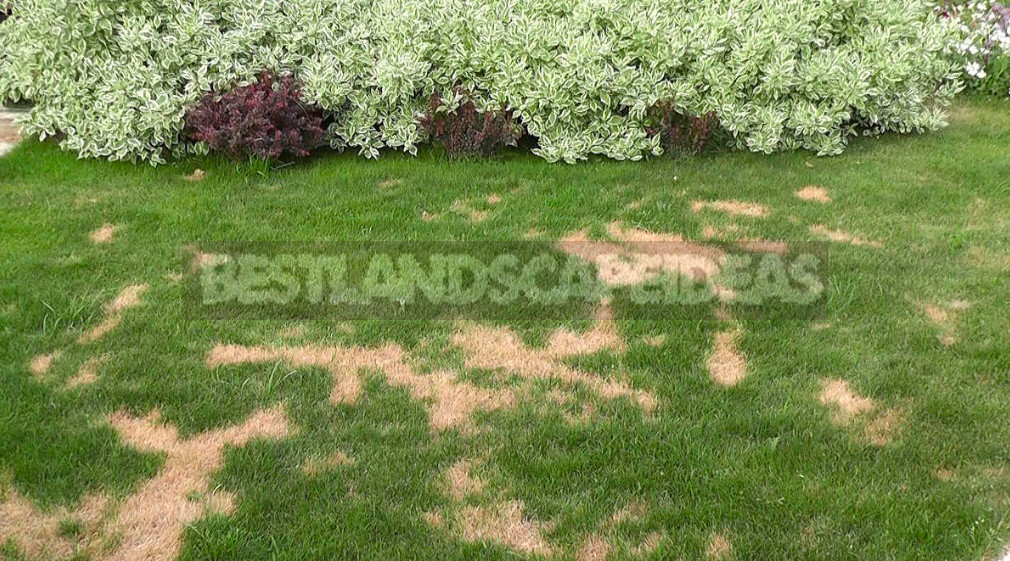 Combing the lawn should be carried out at least 2 times a year, it is also very useful to do before the planned application of fertilizers. Scarification is a kind of surgery in which the roots of the grass are cut. This stimulates its growth, the density becomes uniform. Often you can not cut the turf, optimally 2 times a year — in the spring and early autumn, so that the plants have time to recover.
For complex care of a lawn on sale there was a technique which combines 2 functions: aeration and scarification. For example, in the product line of the company AL-KO has 2 Combi-unit Combi Care 38 E Comfort: in electric and gasoline versions.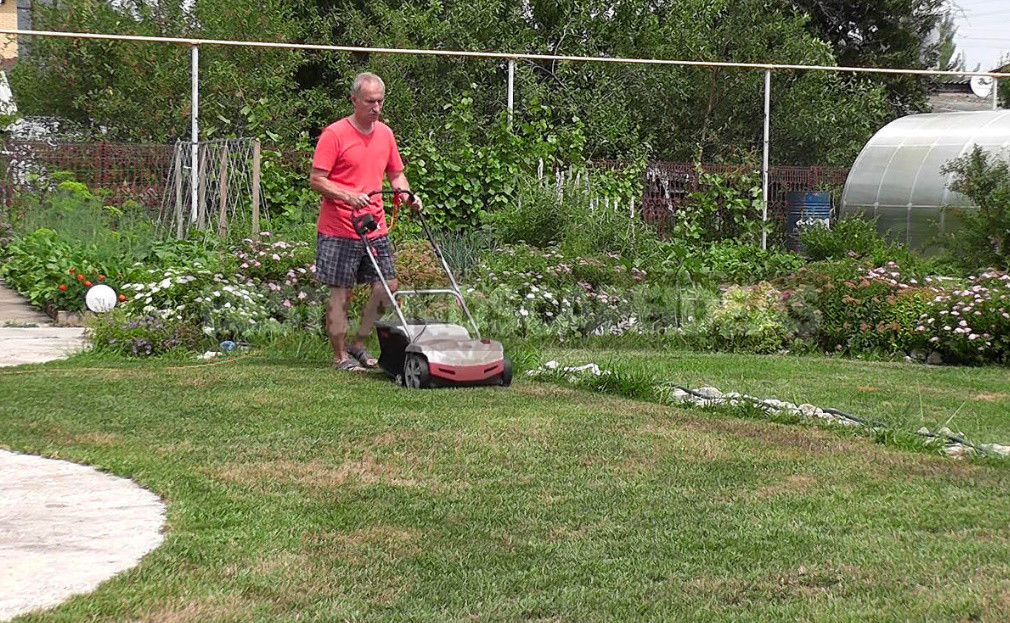 Comes with two shafts: one is for combing, and the other for the scarification. Their replacement is not difficult and is made without the use of tools. Aerators have large grass collectors, so gather manually cleaned the grass is not necessary.