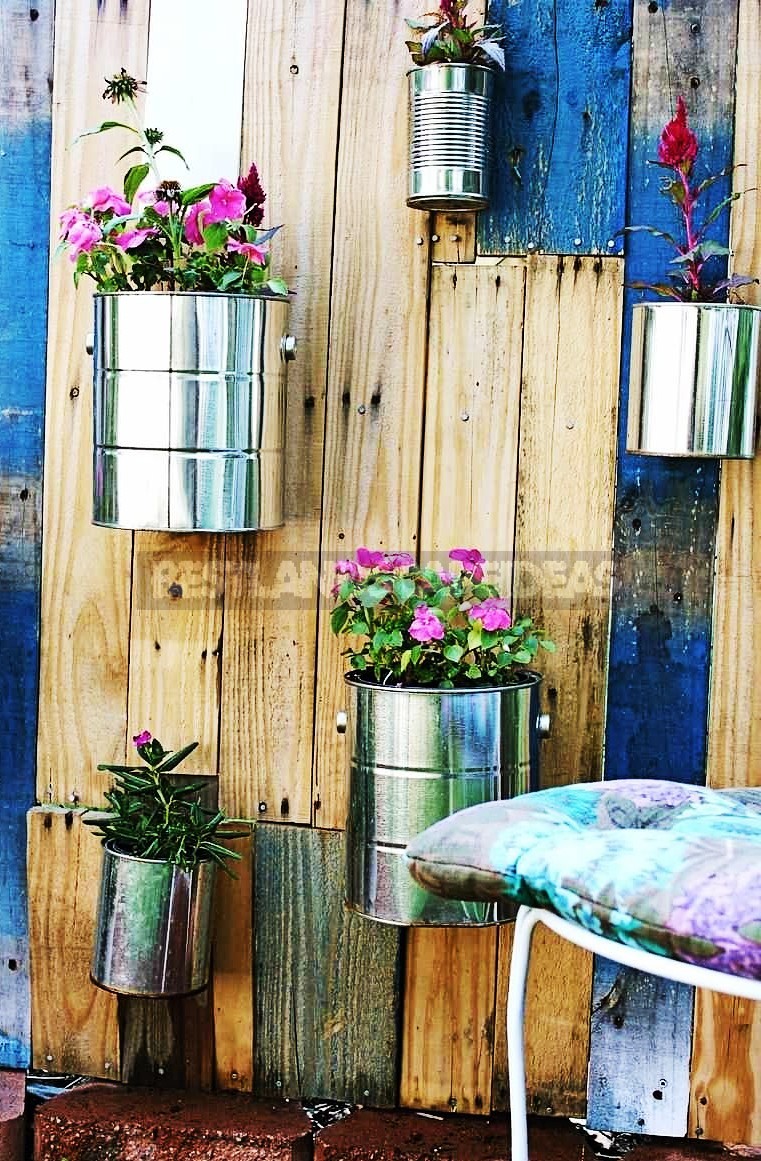 If you are tired of standard flowerbeds, borders and clay pots, I offer you non-standard approaches to decorating the site.
Despite the fact that stores now sell a great variety of very diverse and beautiful planters and hanging baskets, it is always nice to do something with your hands, to bring to life an original and creative idea.
The flowerbed on the fence
you can make with tin cans. As often happens, there are a lot of iron cans in the garage or in the attic, which we do not know how to apply. For this type of flower beds are suitable not only whole, but also leaky, and even rusty containers. Red-will look good on a yellow fence, and iron — on a blue, red or green.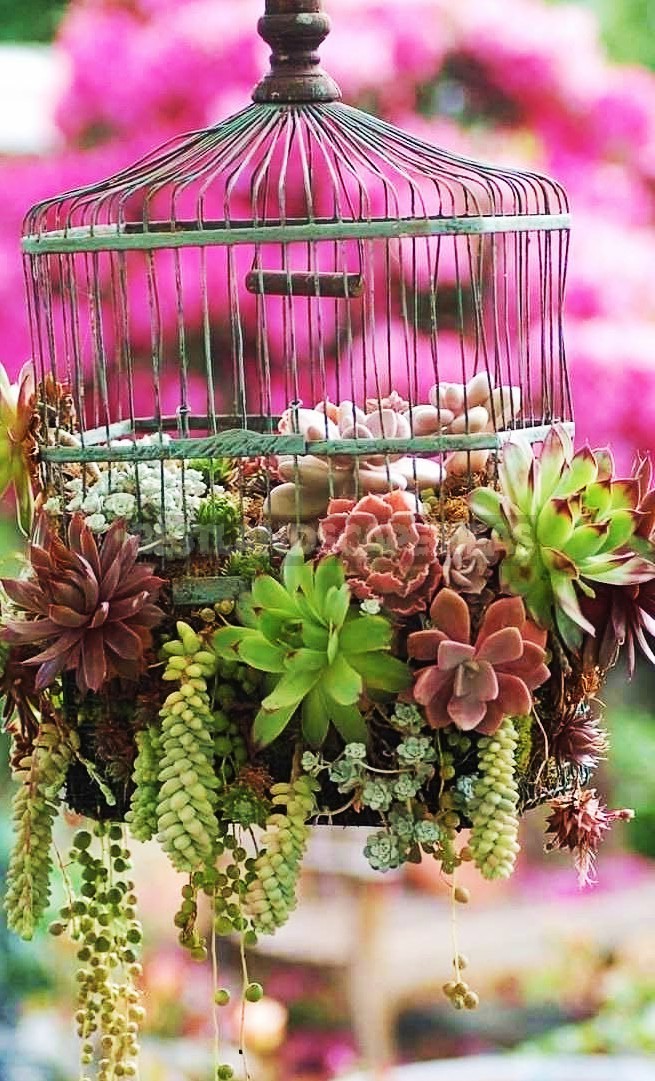 Succulents
are becoming very popular recently: at home, on the balcony, in the patio, in the garden, or even in such bird cages. The bottom of the cage should be lined with cardboard, put a mixture of sawdust, earth and sand on it. The variety of design options depends on the types of plants that you will use. The cage can also be decorated with a garland, fabric butterflies and bird figures, or simply painted in a bright color.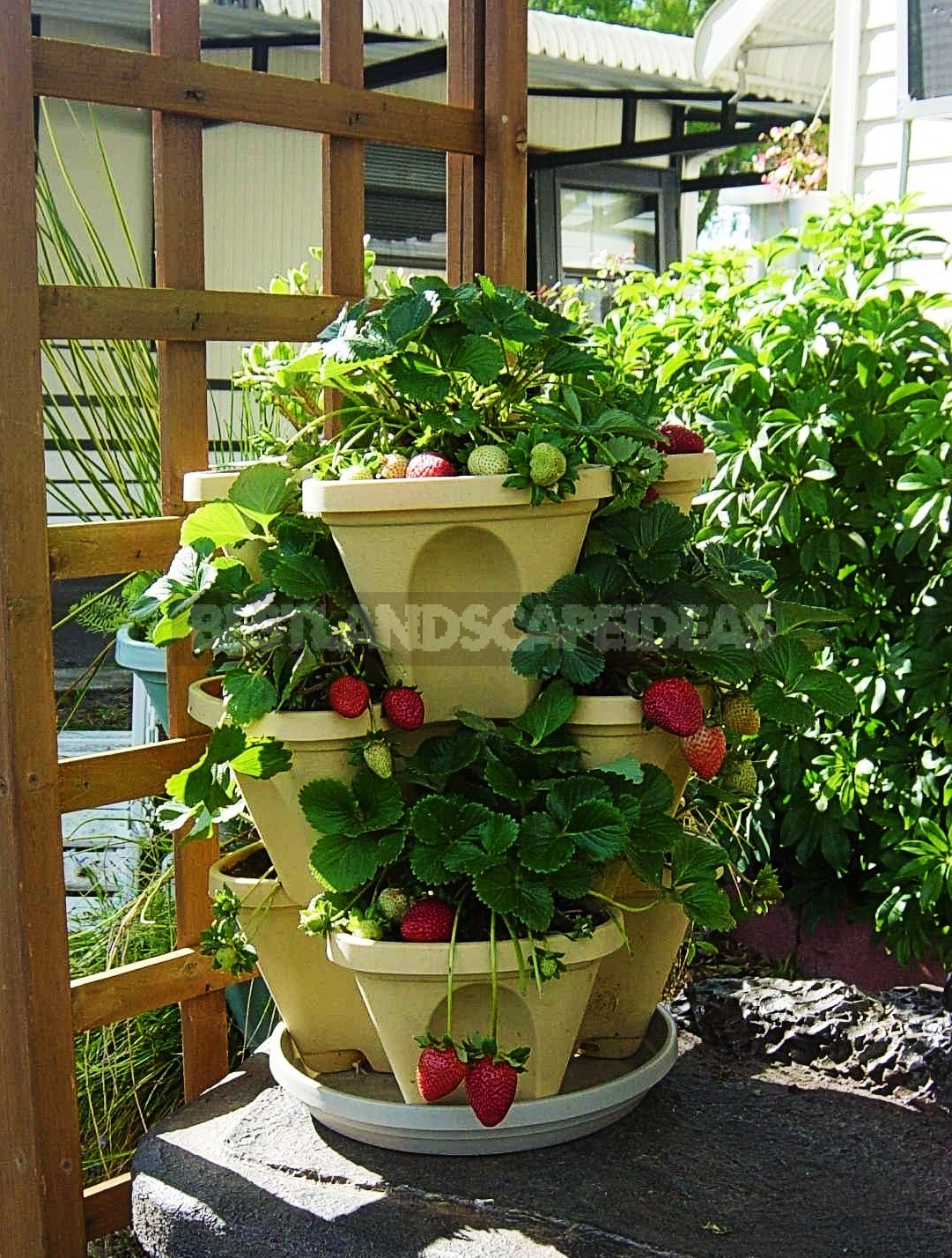 Plastic containers in the form of a pyramid
can now be found in many gardening stores. Plus, such flowerbeds are convenient for transferring, watering and look very original — they also look great both in the garden and at home. Perfect for plants that you are going to grow indoors first, and then take out to the garden.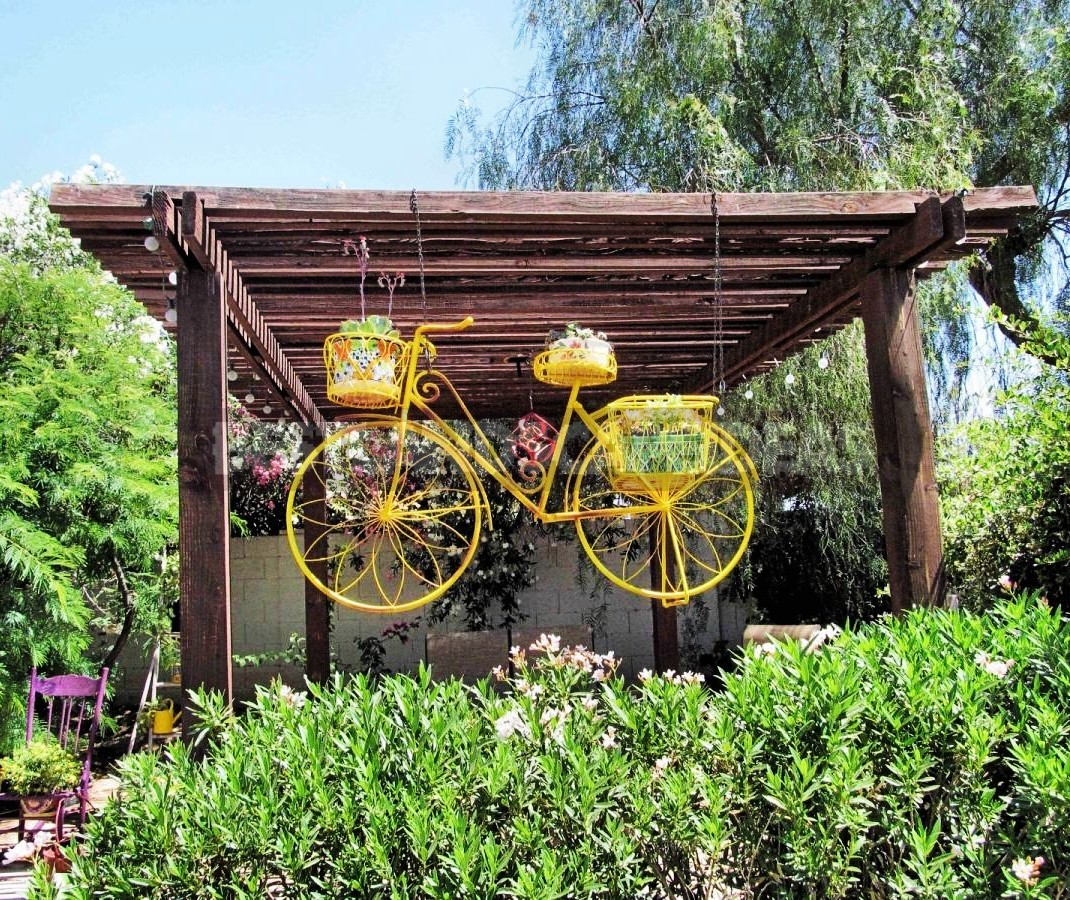 Flowerbed from an old Bicycle.
Immediately note that before you mount the bike on a wall or hang it from a canopy (as in the photo), it should be painted. You can – in one bright color, but even more spectacular — in all the colors of the rainbow. Don't forget to remove the chain, pedals, and tires. And how chic a group of bicycles will look: adult and children's!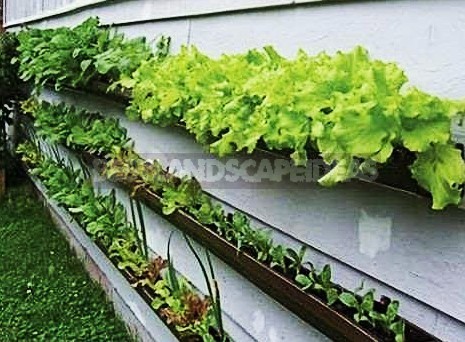 Vertical landscaping
on the exterior walls of the house looks very unusual! Despite the fact that making them once, you will forever change the appearance of your home, the reconstruction is worth it! If you think well about the watering system, you can easily use water from the roof. Therefore, this bed is best suited for moisture-loving salads and cucumbers (if there is a trellis).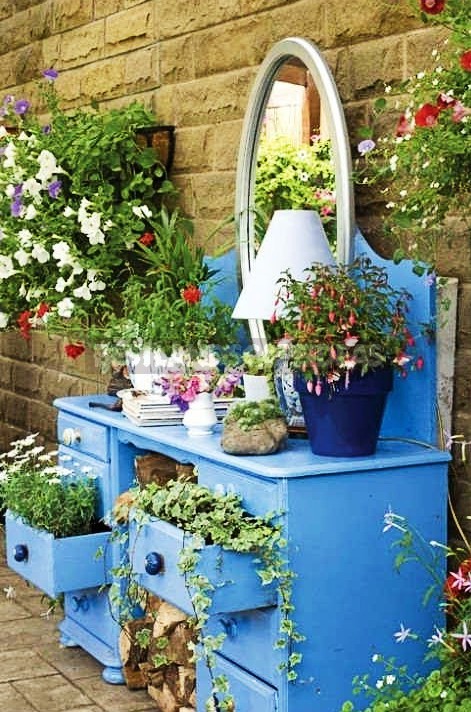 Well, and unpretentious multi-colored flowers will look brighter — imagine six stripes along the perimeter of all the walls of the house!