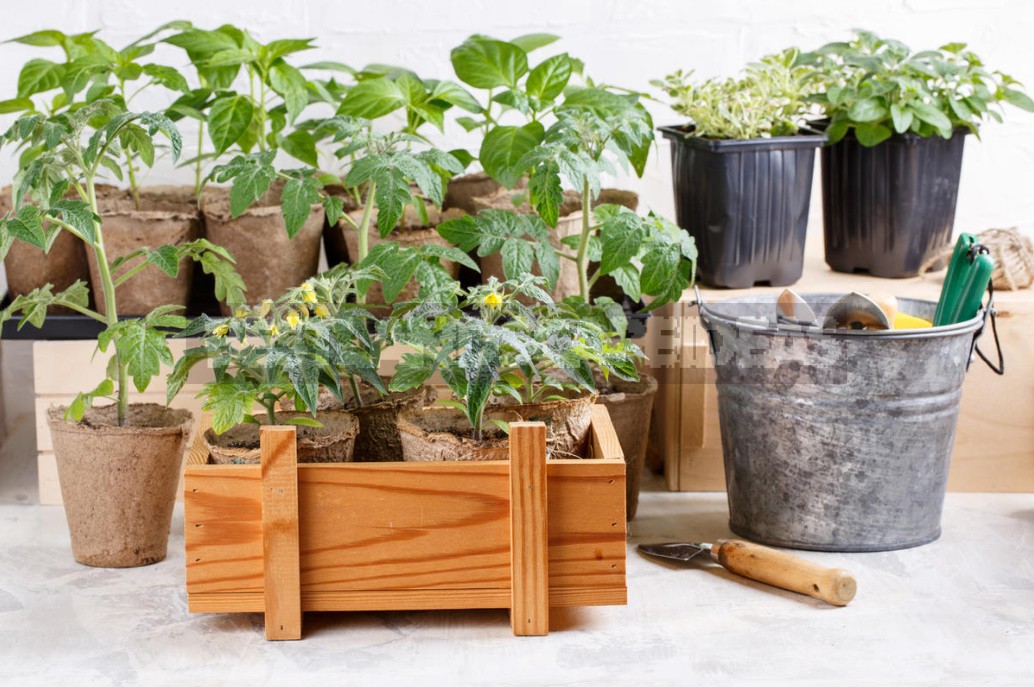 Top dressing is an important element of seedling care. But there are many pitfalls along the way, which are not safe for beginners or even experienced gardeners. So, what should I avoid?
Taboo # 1. Hurry up with top dressing
As soon as the first green loops appear from the ground, we strive to surround them with care and quickly (and often) begin to "do good". No sooner have the first real leaves unfolded, than we decide to water them with this, spray them with that… As a result, the young plant is not able to absorb all the "wealth" that has fallen on it — an excess of mineral salts is formed in the soil. In the most sad case, the absorption of water-salt solution from the soil is disrupted, and the plant may die.
How right
In a good soil, there is everything the plant needs at the start of development. The first feeding should be carried out when 2-3 real leaves appear, the last one — a week before planting in the open ground. For long-growing seedlings, 1-2 more top-UPS are allowed, but at intervals of at least 2 weeks.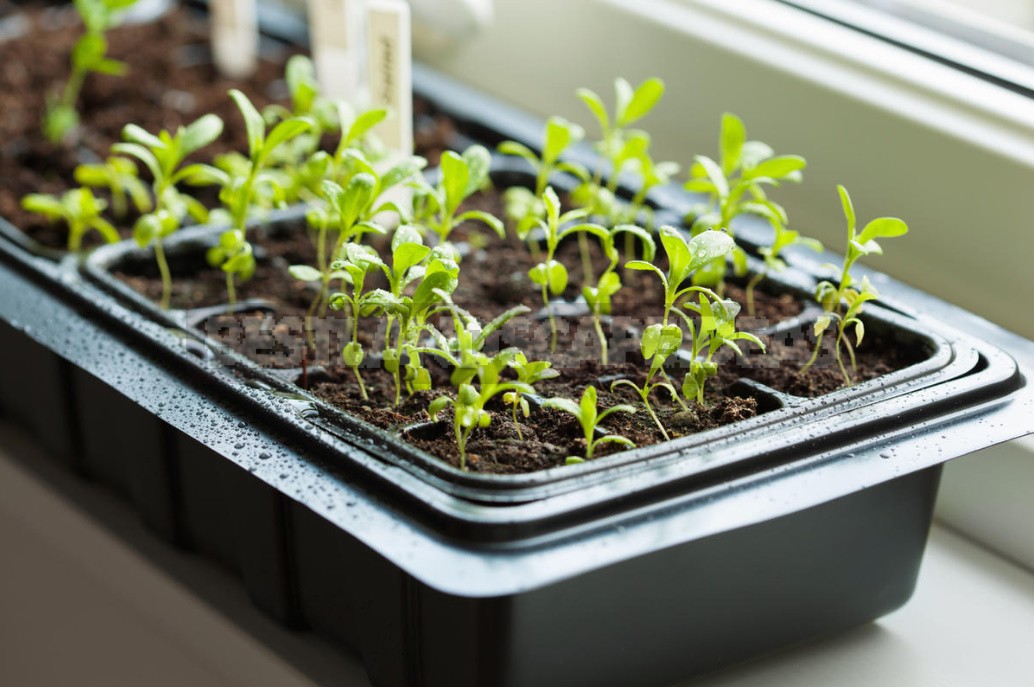 Taboo # 2. Immediately after a pick-up
Picking seedlings is usually done at the stage of 2-3 real leaves — it would seem that it is time to feed! But take your time. After transplantation, the root system is damaged, the plant is under stress. Fertilizer at this point will not go for good, and may, on the contrary, depress development.
How to do it correctly
When picking, the plant gets from the cramped conditions of the common box to a separate "apartment", in a larger volume of fresh nutritious soil. Believe me, this is enough for the first time. The first feeding is carried out 10-14 days after the pick.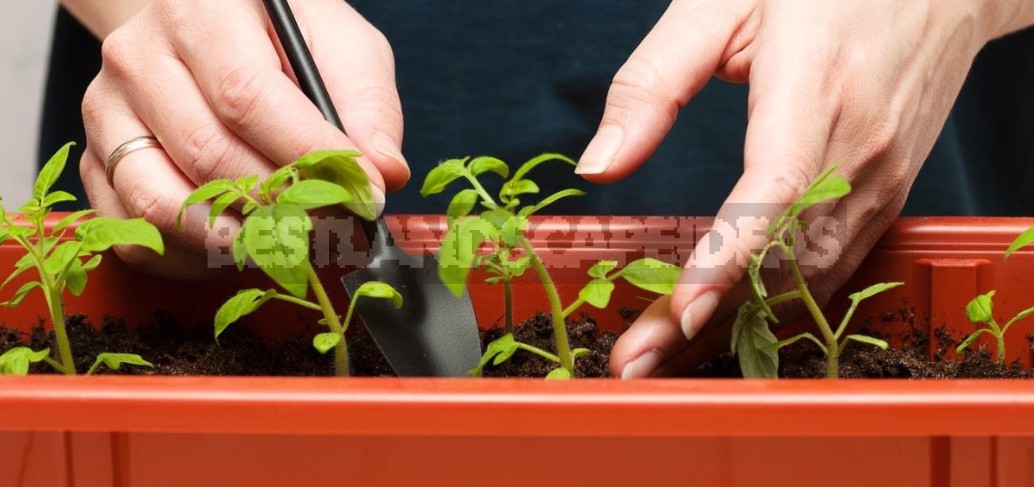 Taboo # 3. Fatter and thicker
This error is a continuation of the first one. Unfortunately, some people think that instructions are "for wimps". And what is there to calculate? The rash is bigger, it's a pity… But an excess of fertilizers does much more harm than a lack of them. For example, if you add too much nitrogen, the plants start to fatten. They, of course, look more powerful, rich green, but at the same time accumulate nitrates, become more vulnerable to diseases and pests, the timing of flowering and fruiting is pushed back. Excess phosphorus provokes rapid aging of the plant, increases sensitivity to lack of water.
How to do it correctly
Use fertilizers marked "for seedlings", the amount of macro-and microelements in them is calculated for the needs of young plants. On sale there are fertilizers both universal and designed specifically for Solanaceae, Cucurbitaceae, flower crops. And always follow the dosage indicated on the package! Remember: it's better to underfeed than overfeed.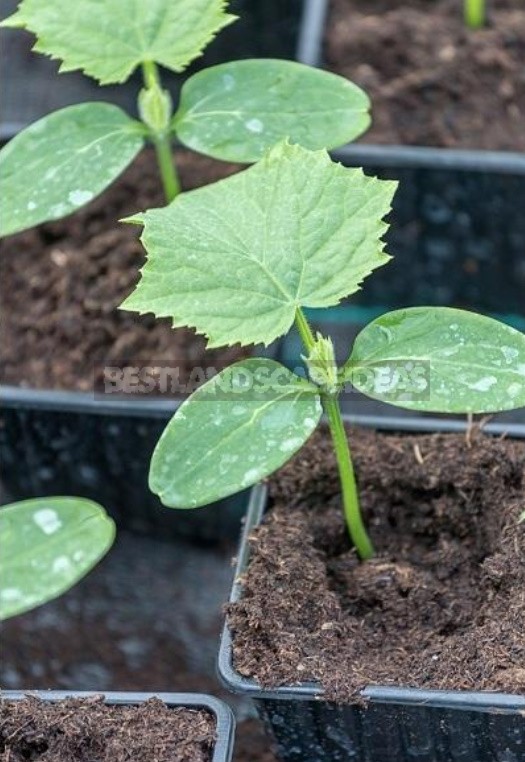 Taboo # 4. "Folk" remedies
Of course, an infusion of mullein or chicken droppings is an excellent fertilizer, but for adult plants. It's like feeding steaks to a six-month-old baby. First, it is difficult to observe the dosage: who can say how much nitrogen, potassium and other elements are specifically in this solution? Secondly, the raw material for such feedings may contain pathogens that extremely useful. Fusarioses, bacterioses and other filth — do we need it? Even if you leave the diseased seedlings, you will not have to wait for record harvests from it.
How right
For seedlings, it is still preferable to use special fertilizers for "babies".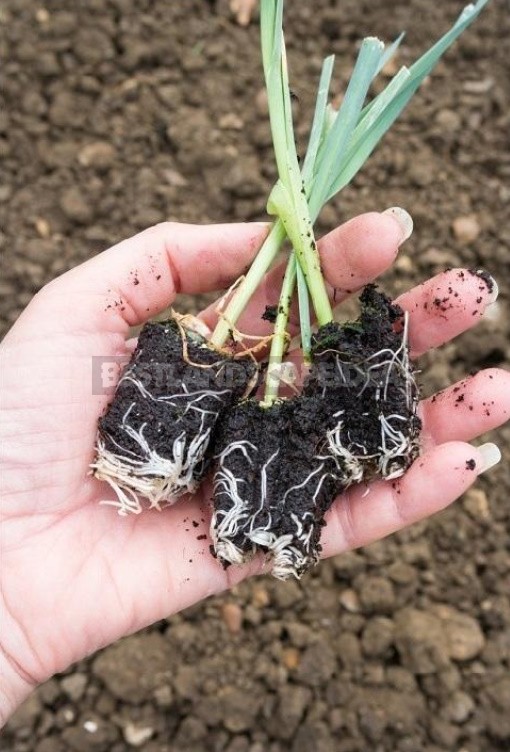 Taboo # 5. Violate the feeding technology
It would seem elementary things, but often we forget about them. Do not water dry soil with fertilizer, it can damage the tender roots. You can not water and spray the plant in the sun, it is fraught with burns.
How right
The best time to apply fertilizers is in the early morning, when it is still cool. For root feeding, the soil should be moist, but not excessively. The best option is to water it liberally the night before, and feed it in the morning. Remember that even if you do not spray the leaves, and water under the root, drops of fertilizer can get on the stem. Therefore, to avoid burns, shade the seedlings from the sun until they are completely dry.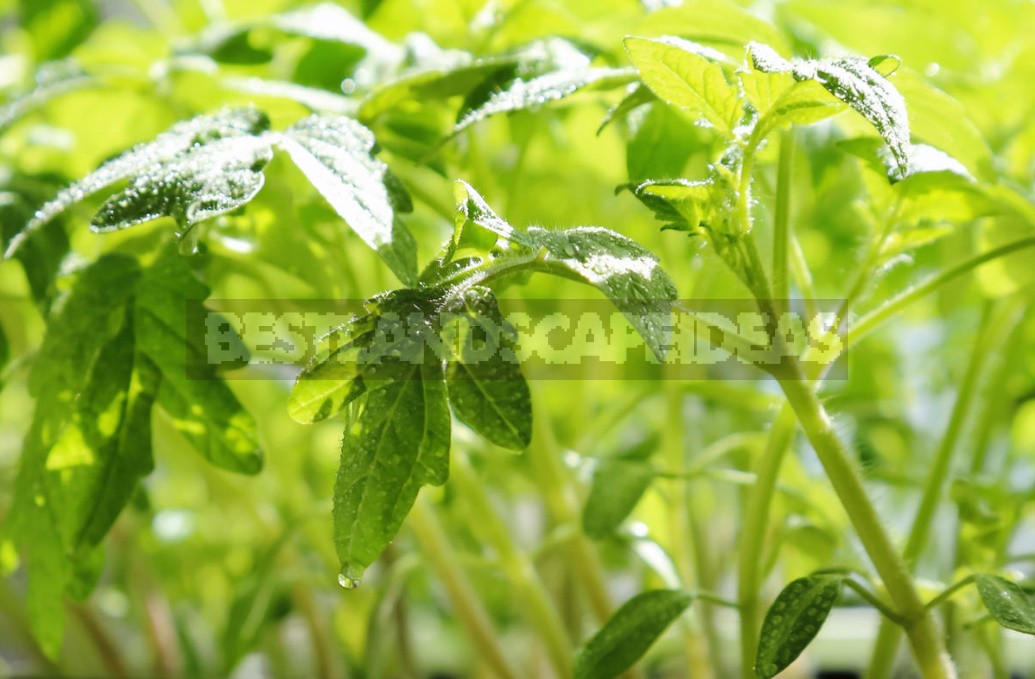 Taboo # 6. Ignore other factors
The development of the plant is affected by a complex of factors-light, temperature, moisture, etc. If the seedling does not look good, and you suspect that it is missing something, do not rush with additional fertilizing, especially if you spend them regularly and used a nutritious soil when planting. For example, tomatoes do not absorb phosphorus at low temperatures and may be deficient in it, although this element is sufficient in the soil. The same problem can be caused by a lack of lighting. And eggplants have similar symptoms (yellowing of the leaves) and lack of nitrogen, and excess moisture, and even fusariosis.
How to do it correctly
Evaluate the problem from all sides. If your plants show signs of an element deficiency, rule out other possible causes before applying fertilizer.
I hope that following these simple rules will help you successfully grow seedlings. And what problems have you encountered when feeding? Share your experience!