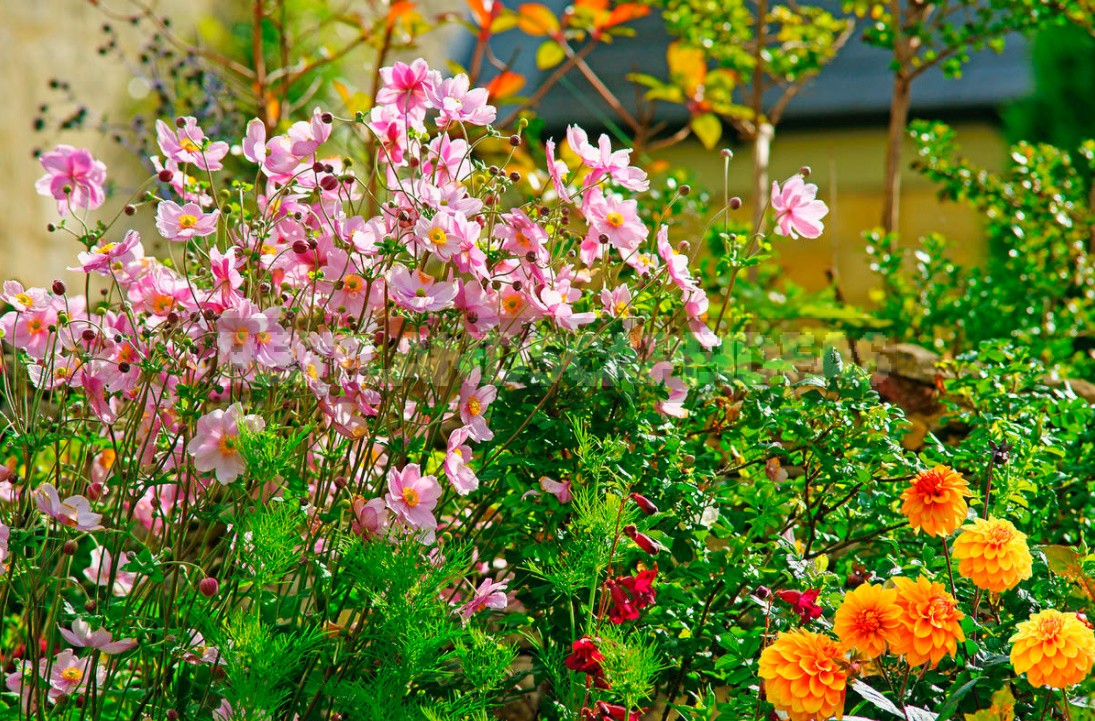 Bright colors of autumn are not limited to flaming foliage — there are perennials that adorn the garden until frost. These late blooms reconcile us to the fact that another summer is over…
1. Aconitum carmichaelii
Aconitum carmichaelii 'Arendsii' will decorate the garden with the blue of its flowers. But do not forget that like other common aconites in suburban flower beds, it is as poisonous as it is beautiful. You need to work with them in gloves.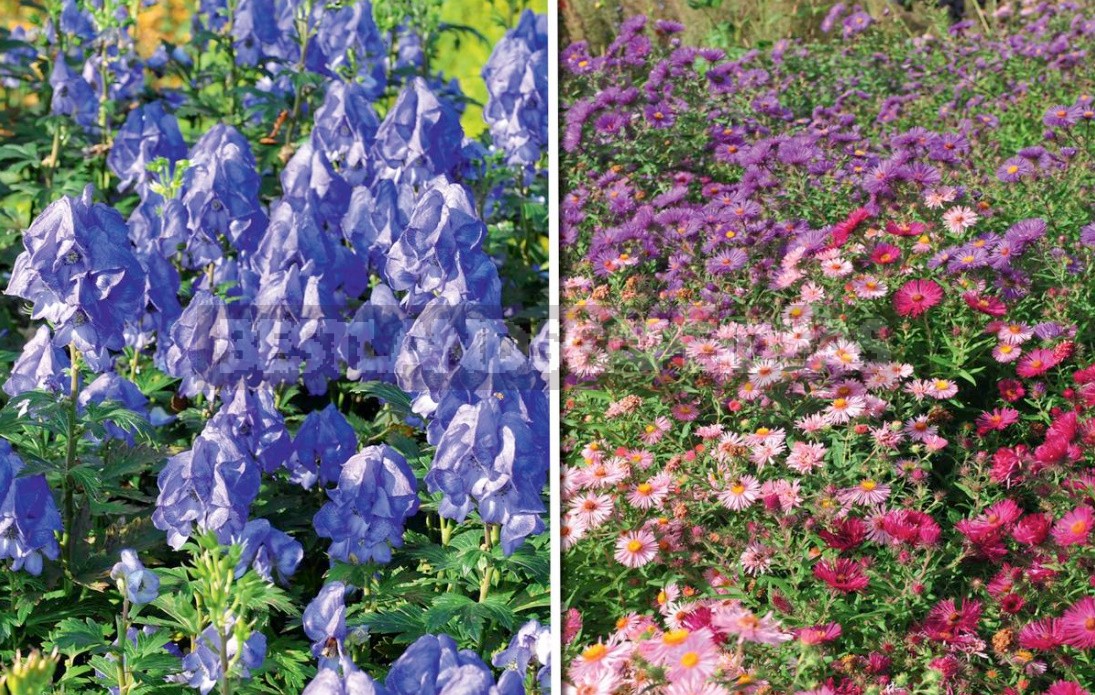 2. Perennial asters
The choice of varieties is large: from 20 to 180 cm high, colors ranging from white through pink and purple to purple. It is only important to remember that not all of them have time to bloom in our conditions, so you should not choose late varieties.
3. Colchicum
From August to October, these flowers provide bright pink or purple spots in flower beds. Especially effective varieties with double flowers, such as 'Waterlily'.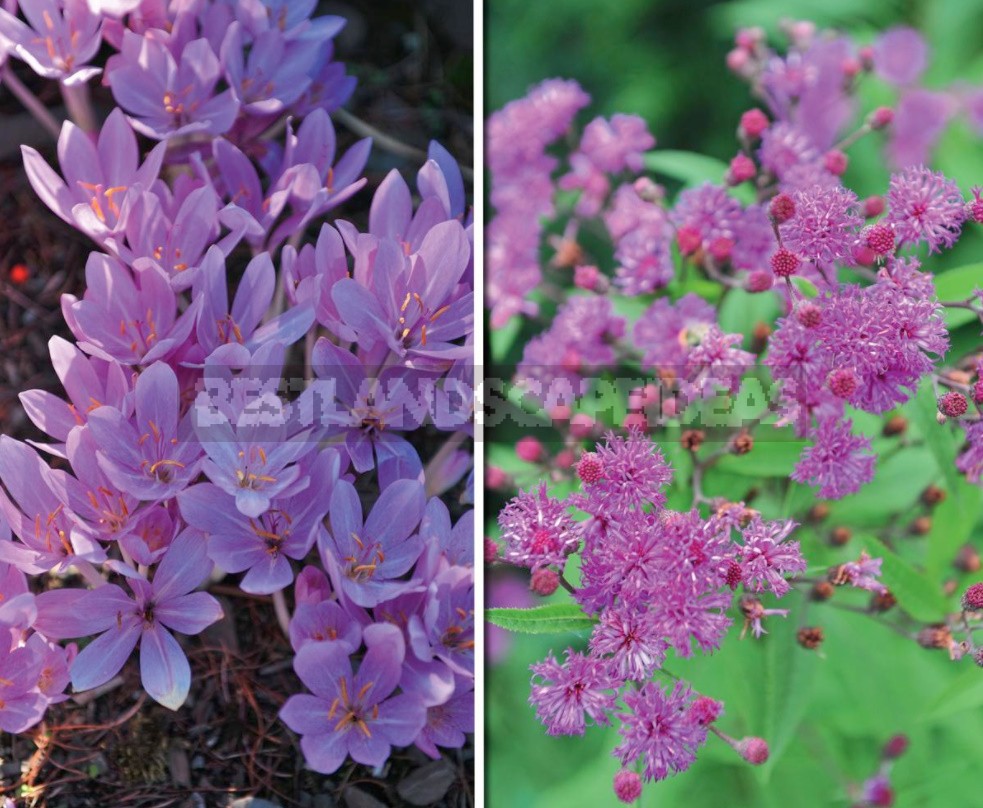 It is important to remember that this plant is very poisonous!
4. Vernonia arkansana
Vernonia arkansana is an excellent late — autumn supplier of nectar for bees and butterflies that have not yet settled down. A beautiful structural plant up to 2 m high is suitable for the background of Sunny flower beds.
5. Anemone japonica
Autumn Anemonastrum is not very stable in the middle band. However, if they linger on your site, they will please you with an abundance of flowering, which begins in the second half of summer, and the grace of flowers. And self-seeding is only welcome here.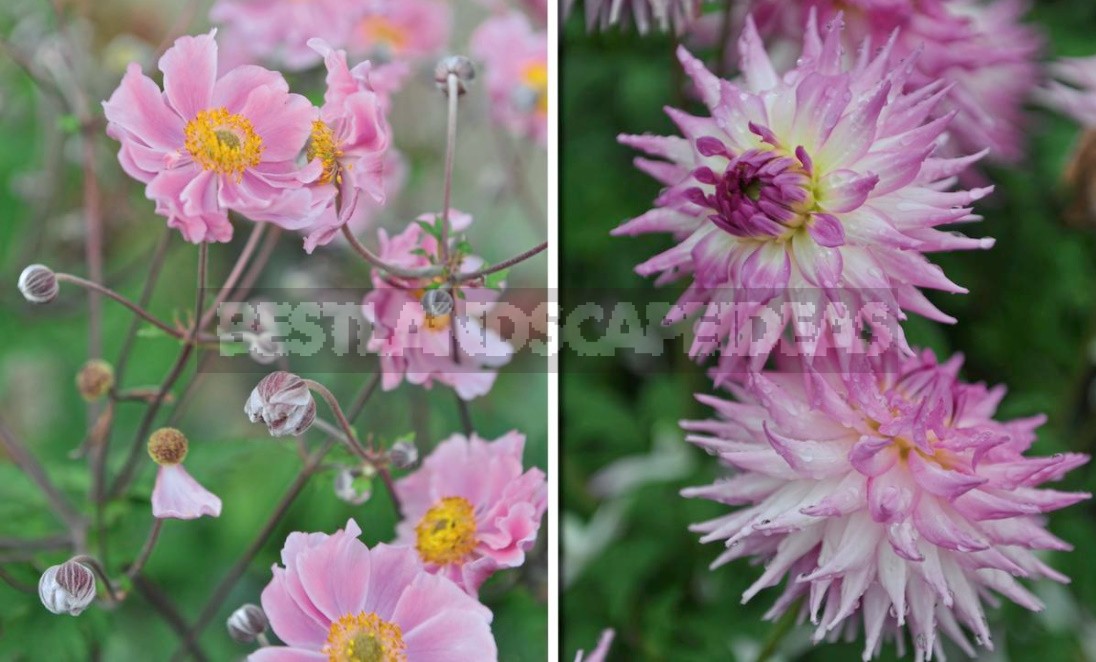 6. Dahlias
Dahlias meet the first frosts in full bloom — with numerous inflorescences and buds. A huge number of varieties of different shapes and colors allows you to choose options for any Sunny flower garden. And, of course, do not forget to dig up root tubers for the winter and store them at a low positive temperature.
7. Persicaria amplexicaulis
Persicaria amplexicaulis can fall in harsh winters, but it overwinters fairly well if it is mulched in the fall.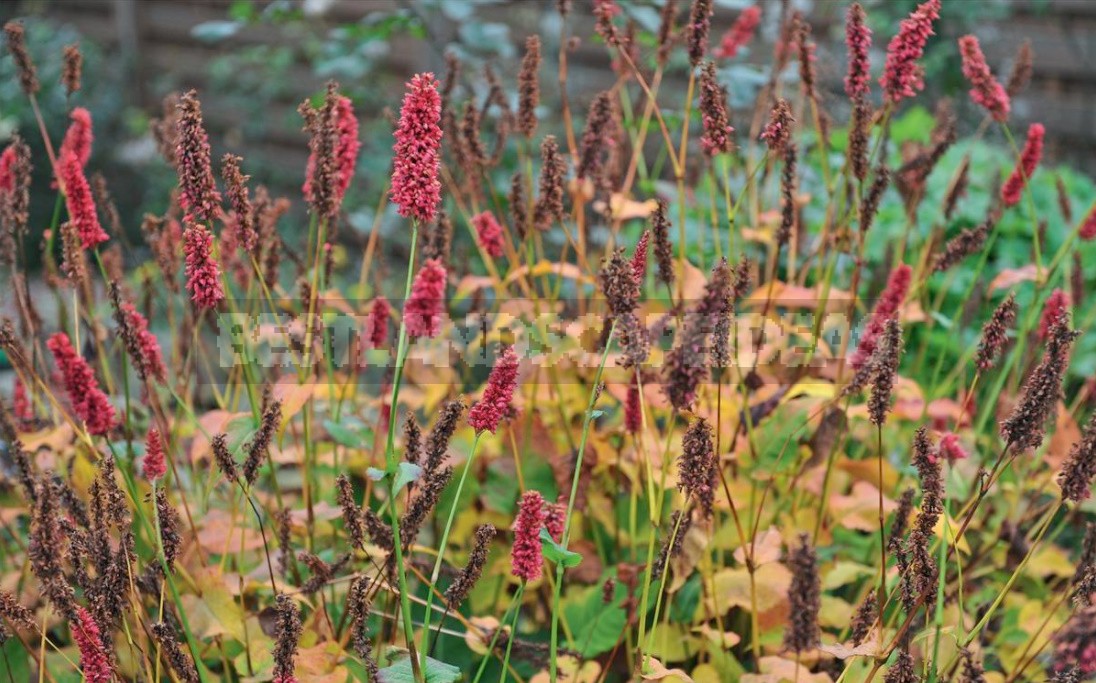 No other plant has such bright narrow inflorescences-"candles"! The palette of varieties includes white, pink, red, and Magenta colors.
8. Geranium 'Rozanne'
Geranium – a plant for all occasions of garden life. Geranium x hybridum 'Rozanne' has large (up to 5 cm in diameter) bell-blue flowers with only a small admixture of violet and a white center. Each petal is decorated with about five radial purple strokes. Blue is especially clear in the morning and evening, as well as in cool weather.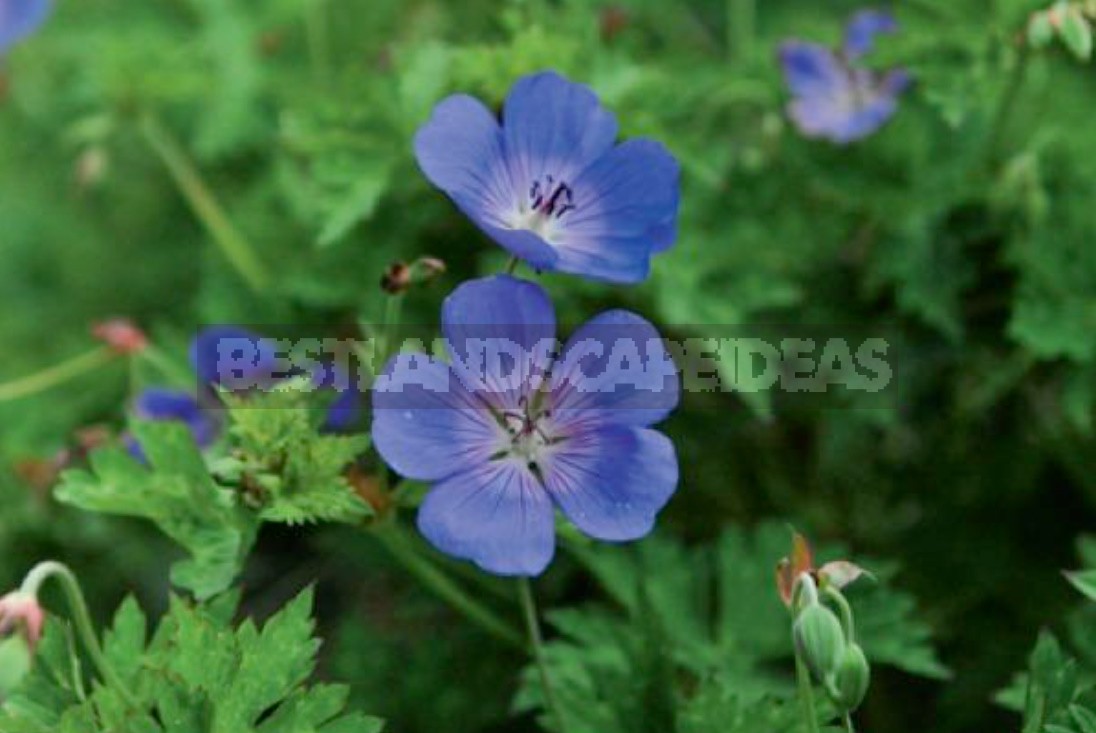 This variety blooms early, blooms very profusely and without interruptions until the frost. In a successful fine season with early spring and late autumn, it can bloom from early June to October.
9. Teucrium hyrcanicum
Teucrium hyrcanicum is similar to sage and Veronica, but it blooms from mid-summer to frost. A Bush 40-60 cm tall is decorated with narrow pinkish-purple inflorescences-"candles".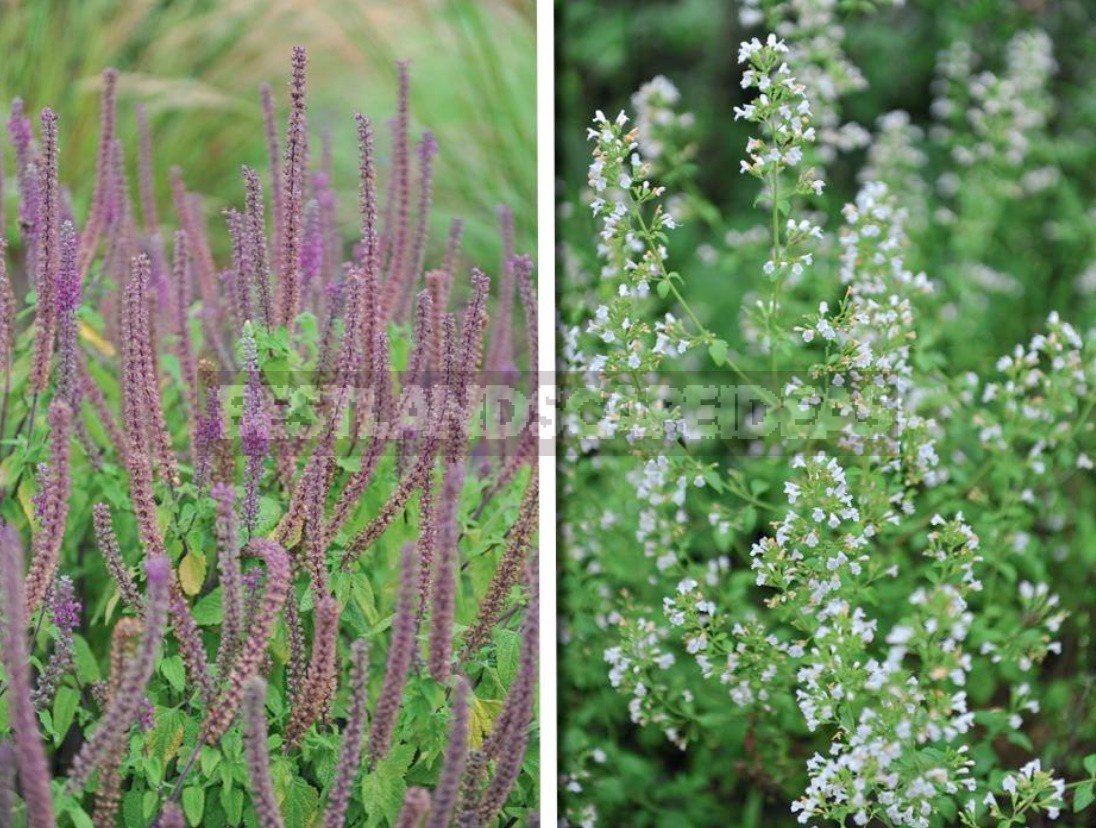 10. Calamintha nepeta
A haze of white or pale purple small flowers Clinopodium nepeta are good both in the foreground of flower beds and in the garden of herbs. This fragrant plant attracts butterflies to the garden until late autumn.
11. Helianthus salicifolius
Helianthus salicifolius can freeze out in harsh winters, but mulching makes the chances of successful wintering quite high.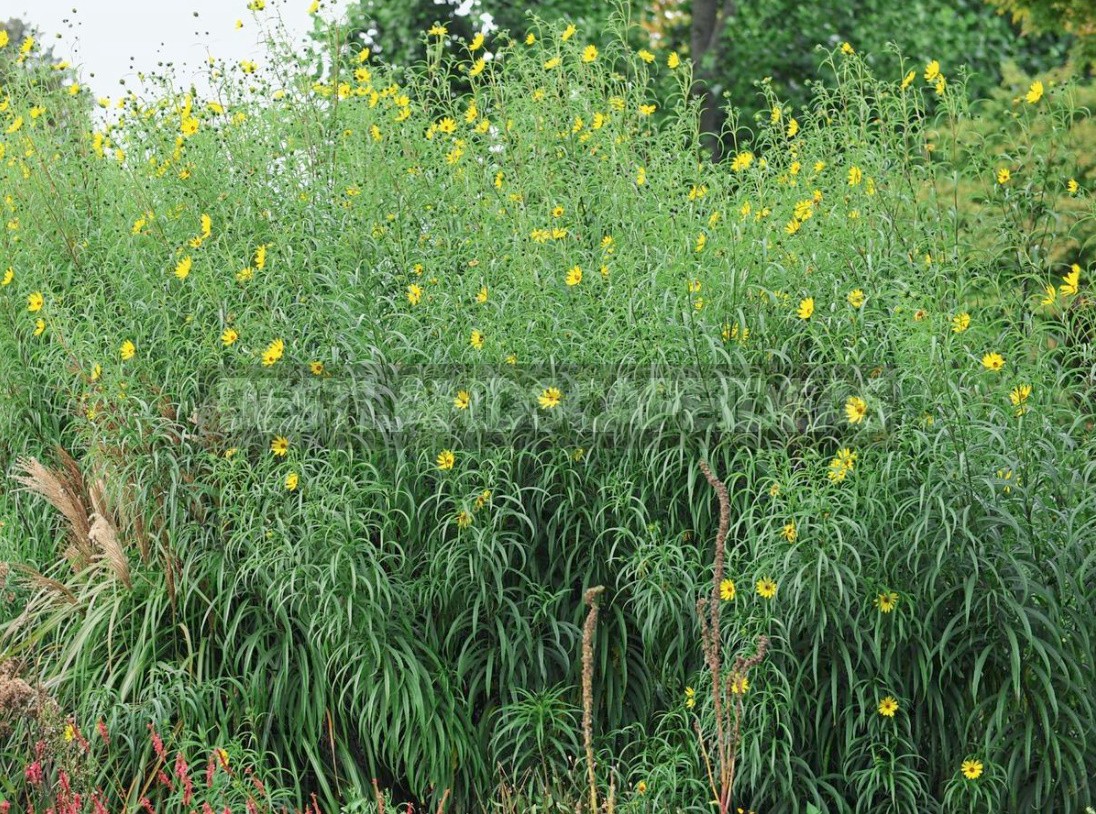 In October, it only begins to bloom, if the small yellow flowers do have time to bloom before frost. But even without flowers, it is good — majestic tall shoots with thin willow-like leaves are absolutely monumental.
12. Kirengeshoma palmata
Light or rich yellow flowers of Kirengeshoma palmata are collected in inflorescences on the tops of peduncles and in the axils of the upper pairs of leaves. They look like bells, and the texture — as if molded from wax.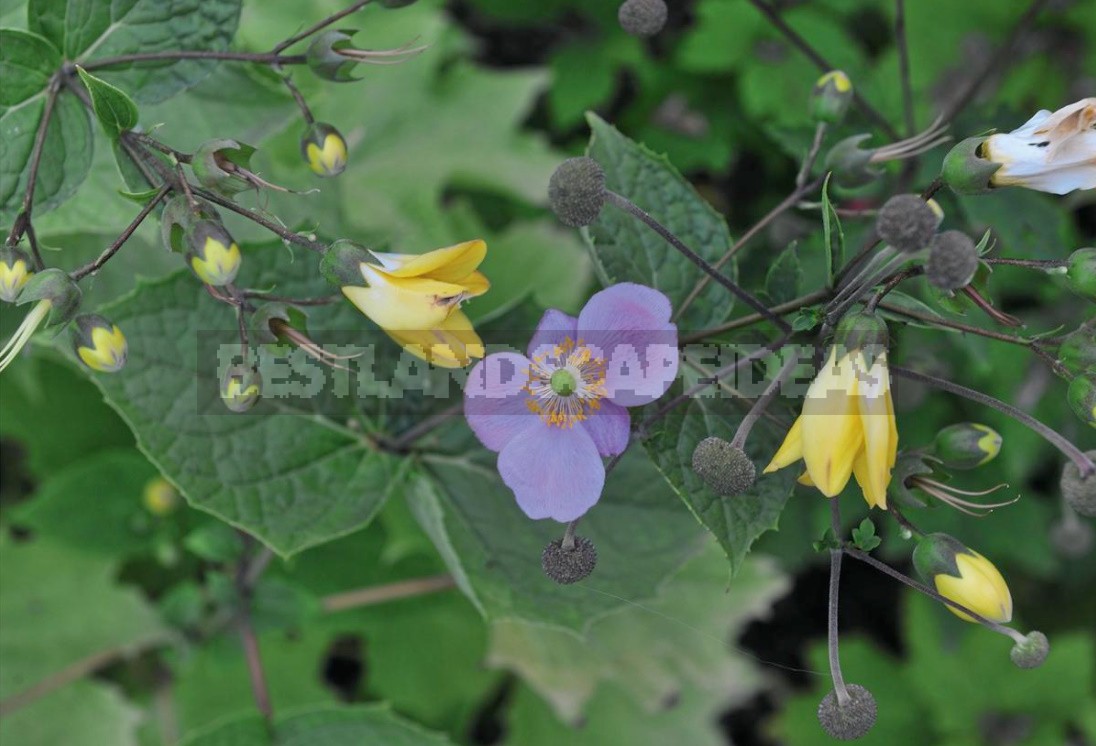 The flowers reach 2.5–4.5 cm in length. It should be noted that quite quickly they begin to brown at the edges, which is a bit upsetting especially picky gardeners. In General, this arrangement fits well into the overall picture of the end of summer and autumn.
13. Clematis heracleifolia
Bush Clematis heracleifolia does not know how to cling to a support, but it can fall apart beautifully in a flower garden, giving it a "natural" image.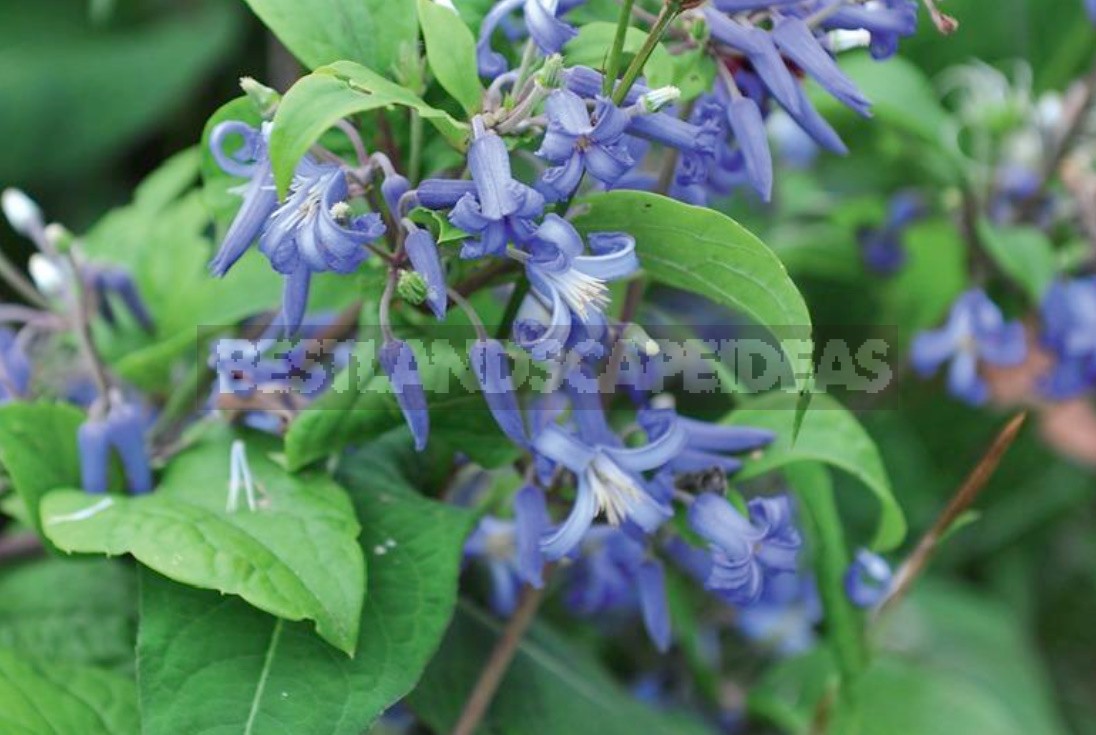 Bell — shaped flowers-depending on the variety, blue, purple or dark purple- appear at the ends of shoots from September.
14. Cimicifuga
Despite the unsightly name, Cimicifuga has very spectacular silver-white long inflorescences-candles. There are varieties that bloom before frost.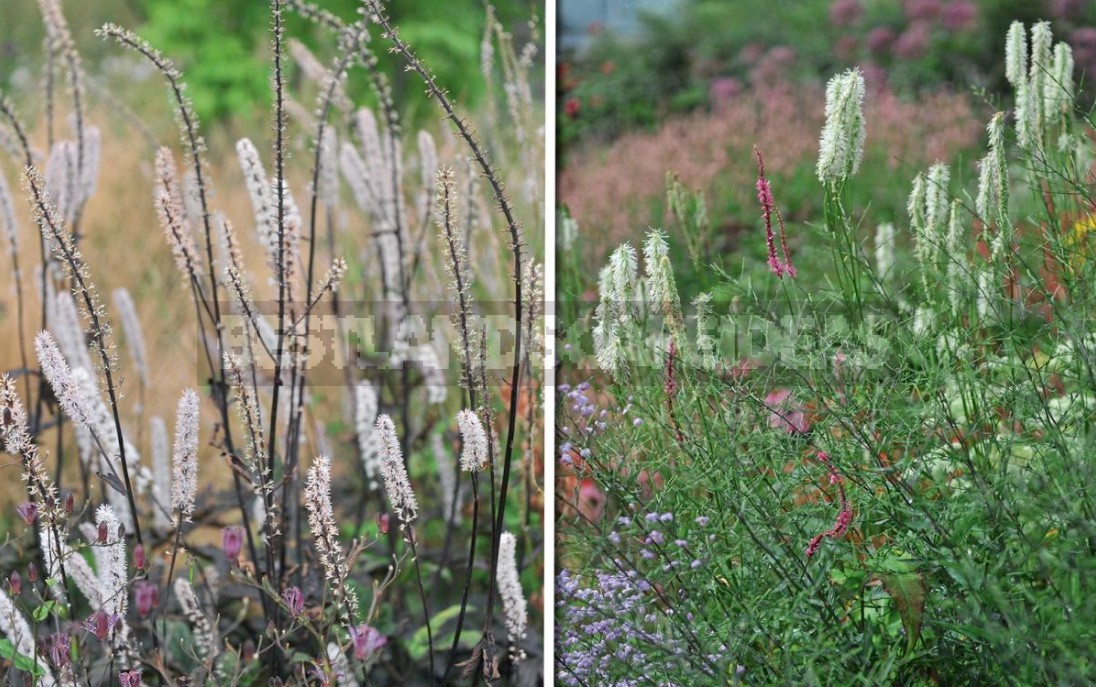 Actaea cimicifuga grow well in partial shade, some cultivars can tolerate a Sunny location.
15. Sanguisorba canadensis
Sanguisorba canadensis is one of the most recent Sanguisorba. Its advantages include both its white color and its special shape: unlike many other tall species, it never falls to the ground.
16. Knautia macedonica
Knautia macedonica blooms in June and does not stop until frost.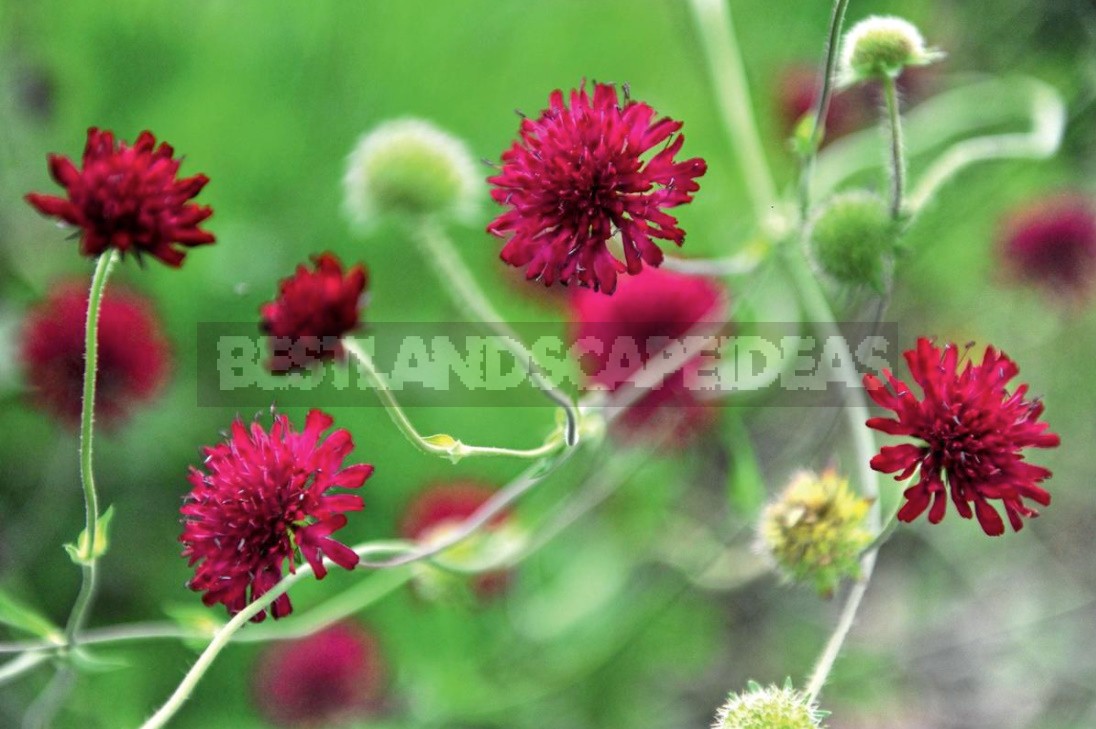 Bright red "buttons"-the flowers gracefully sway on tall thin stalks. Be careful: the plant is sown abundantly.
17. Solidago
Solidago blooms in August, and it seems that the sun has descended into the garden — so radiant are these yellow flowers. The show continues until frost.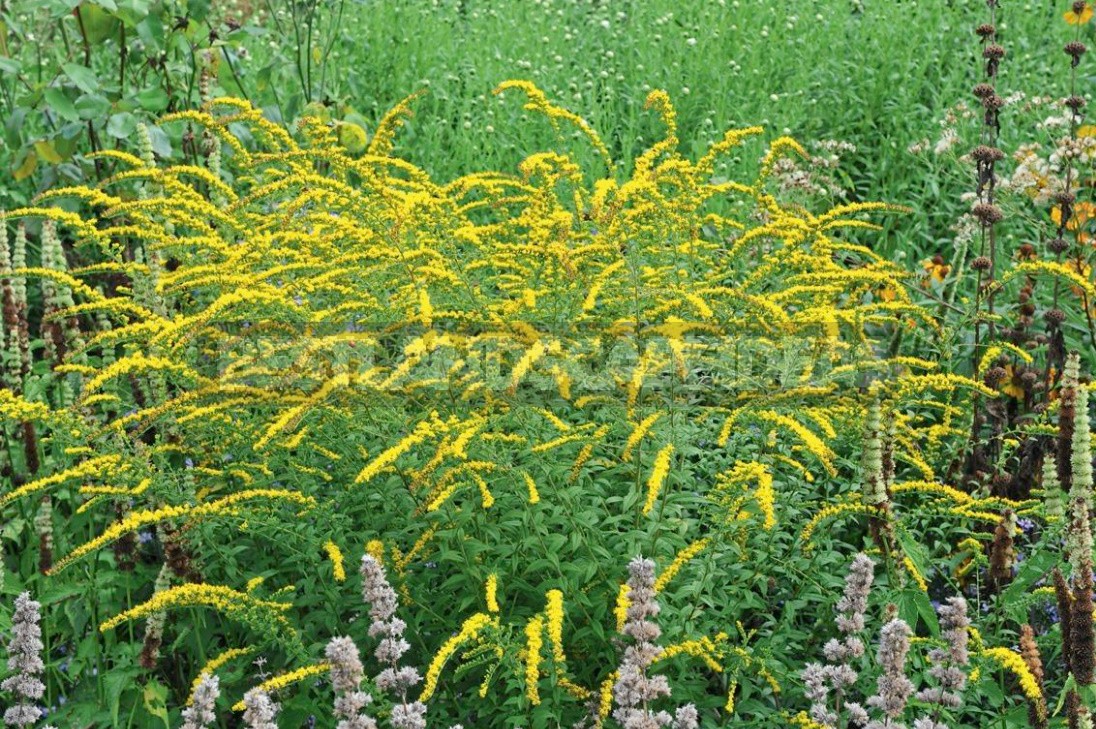 The plant is known as an aggressive weed, but there are also sterile cultivars that do not give self-seeding.
18. Chrysanthémum × koreanum
Of course, chrysanthemum! We can enjoy large-flowered Indian varieties only in bouquets, but Korean hybrids grow and bloom in the gardens of the middle zone.
19. Hylotelephium
Hylotelephium bloom for a very long time — until October, you can see their white, pink, red or purple flat inflorescences in the garden. The most long-flowering varieties include 'Bronco', 'Herbstfreude', 'Matrona', 'Red Cauli', 'Sunkissed', 'Xenox'. All that matters is that they get a lot of sun.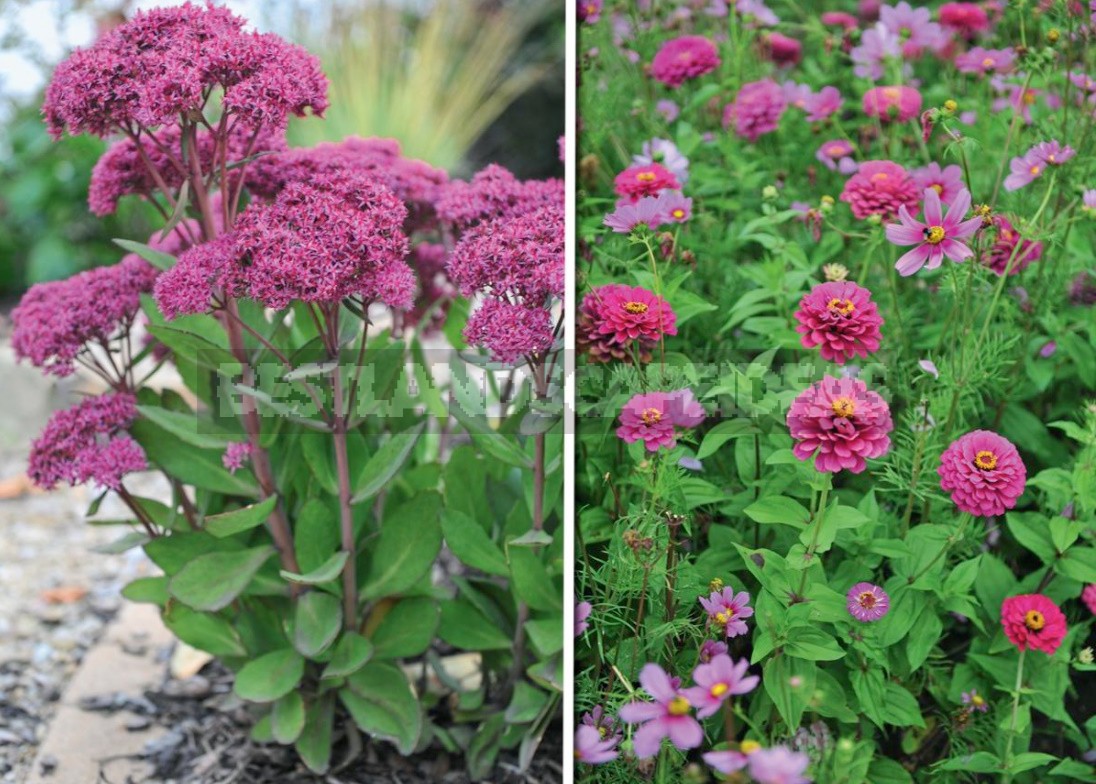 20. Zinnia
Zinnias will thank you for a Sunny, warm, dry and protected from the wind place with abundant blooms in shades of red, pink, purple, yellow, orange, as well as white and green. There are a great many varieties of zinnia, from low to high, from simple to thick-masked. And they are very long in bouquets!