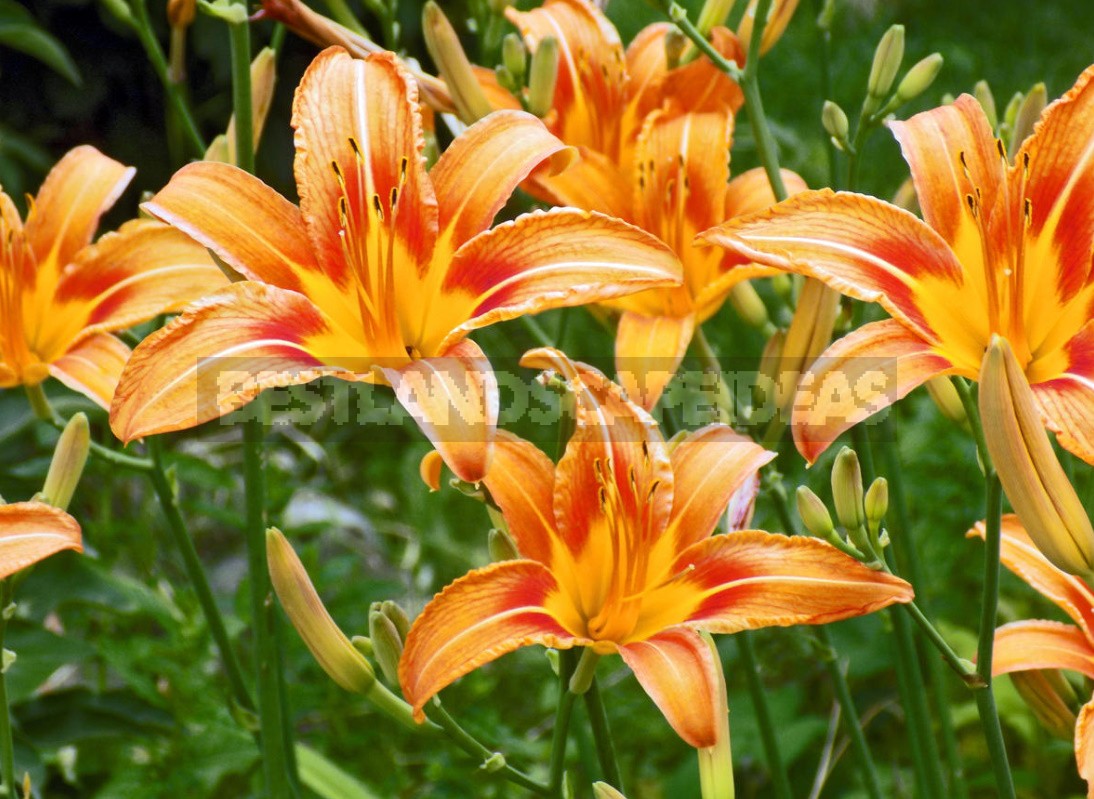 One of the mandatory attributes of the "lazy garden" — long-lived plants that can live in one place for decades, look nice and do not require special attention to their person. We want to introduce you to such compliant "residents" today.
In your favorite garden, there are so many corners that need landscaping and decoration that the amount of work on their improvement and reconstruction sometimes seems daunting. But if for each of them to create a kind of canvas of centenarians and periodically enliven it with a variety of accents, then the care of all areas can be minimized. If you want variety and bright colors, you can always solve the problem with the help of spectacular annuals. So, today we will deal with plant "weaving" and figure out which plants can be used as basic.
Flower beds and flower beds
Hemerocallis x hybrida
A win — win option for such objects is Hemerocallis ? hybrida, able to sit in one place for 15 years or more and at the same time completely preserve the decorativeness.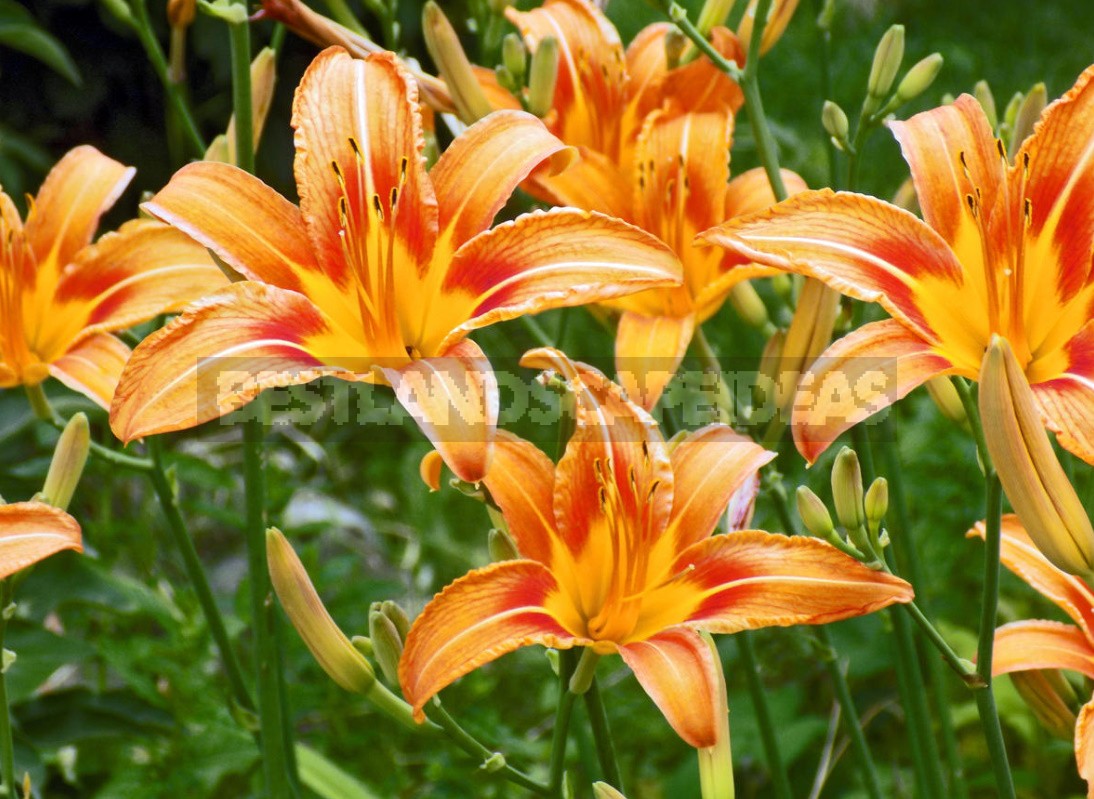 The plant feels great in the sun and in a small shade and depending on the variety stretches from 30 to 100 cm. They look very nice, especially if you consider that the color of the petals is not difficult to choose according to your own taste — the good varieties and species of this family is more than enough.
Tip: you can transplant and divide Hemerocallis at any time of the year, but it is better in early spring or immediately after the end of flowering.
Paeonia lactiflora
Want more brightness and even sophistication-easy! Pay attention to Paeonia lactiflora. Having settled on your site, this centenarian will please with its flowering for at least half a century, or even all 100 years.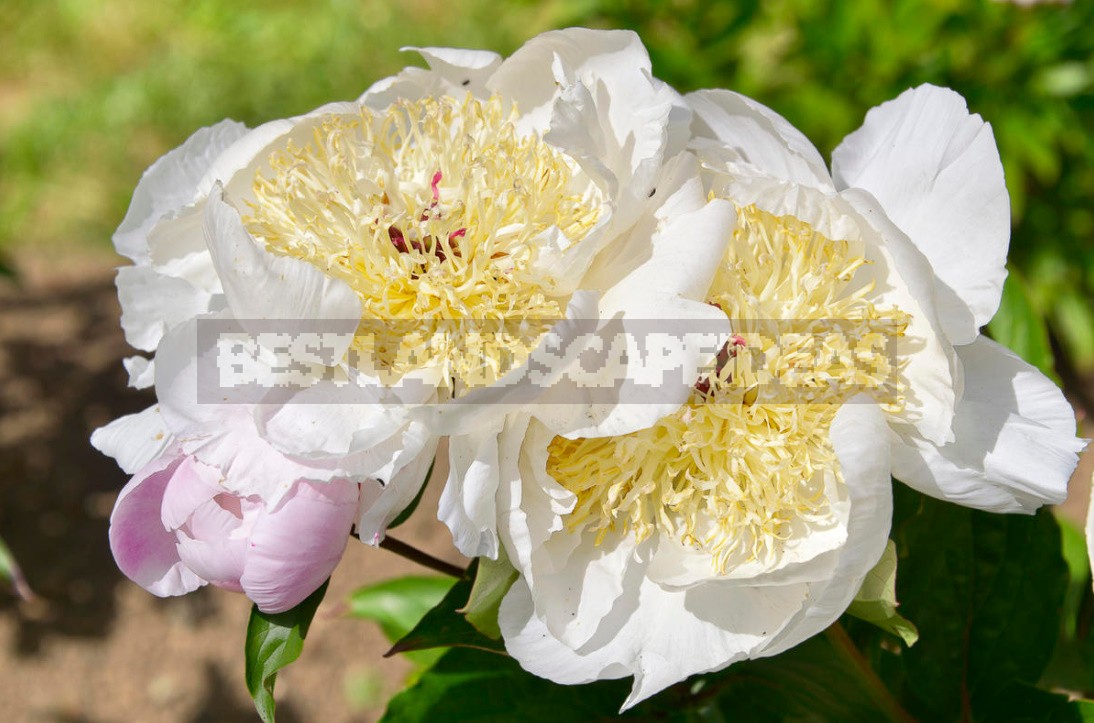 Keep in mind-the unpretentious beauty prefers Sunny areas, calmly tolerates unpredictable winters with no snow, temperature differences, and condescendingly accepts summer with possible droughts or torrential, prolonged rains. And most importantly-despite all natural anomalies, it has a stable flowering. Different heights and various forms of plant bushes, as well as beautifully dissected foliage (each variety has its own shade) can transform any flower garden.
Maroon, elastic and even slightly "cheeky", Paeonia sprouts in April form an interesting composition with bulbous plants that bloom in early spring. Yes, and in autumn they are pleasing to the eye: at this time of year, the foliage of the plant in some varieties becomes purple-bronze, in others yellow-green, in others-rich green. Changing colors of foliage complement the outfit of the autumn garden and form a beautiful background for blooming at this time of autumn Crocus and Colchicum.
Group and single landings
Group and single plantings can be seen in any garden. But in order for them to look good at different times of the year, it is worth working on the choice of their main components.
Rodgersia
Rodgersia will give the garden an interesting volume — and in some seasons, a shade. This herbaceous perennial can grow in one place for more than 15 years.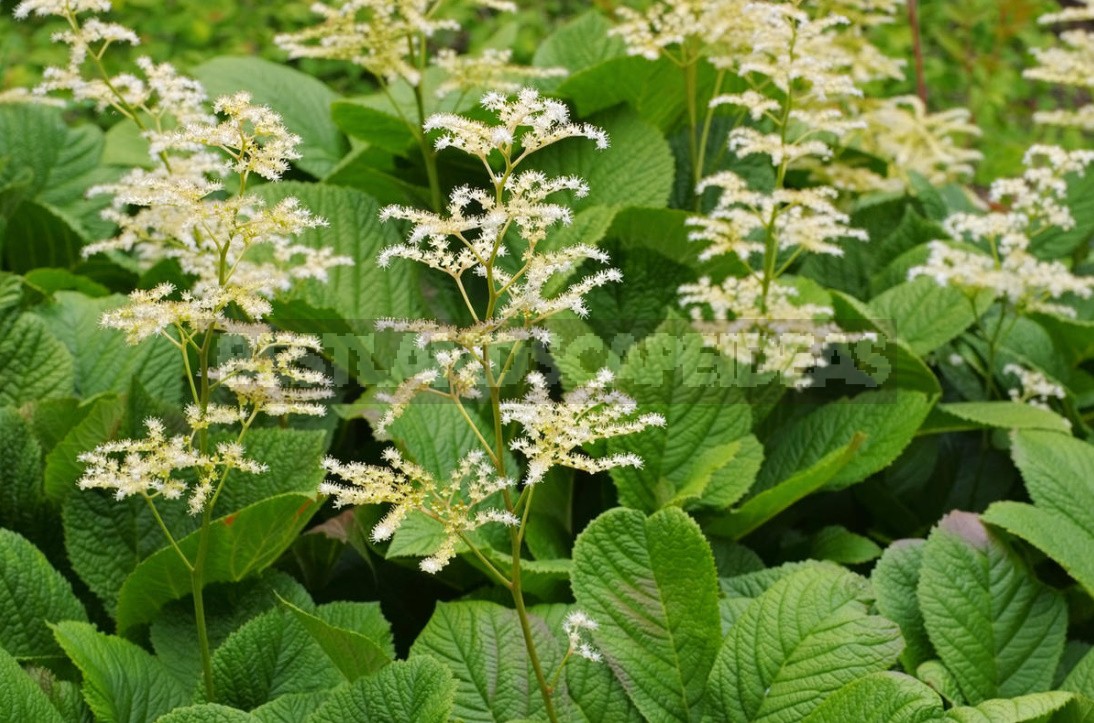 Planting it in a light penumbra, in spring you can admire how elegant, slightly dissected leaves will change color from purple-bronze to juicy-green, and in early summer Rodgersia will throw out fluffy paniculate inflorescences on long peduncles. Spectacular and slender Rodgersia form mixed plantings with bushes of different heights. The undisputed advantage of such plantings is a specific microclimate, which keeps the soil and air humidity longer.
Trollius
Another modest, but extremely charming beauty is trolius. This meadow plant can grow in one place for more than 10 years without transplanting. If you choose a shaded wet area for it, the flowering will be long and abundant, but in Sunny and open places it will quickly fade into small flowers.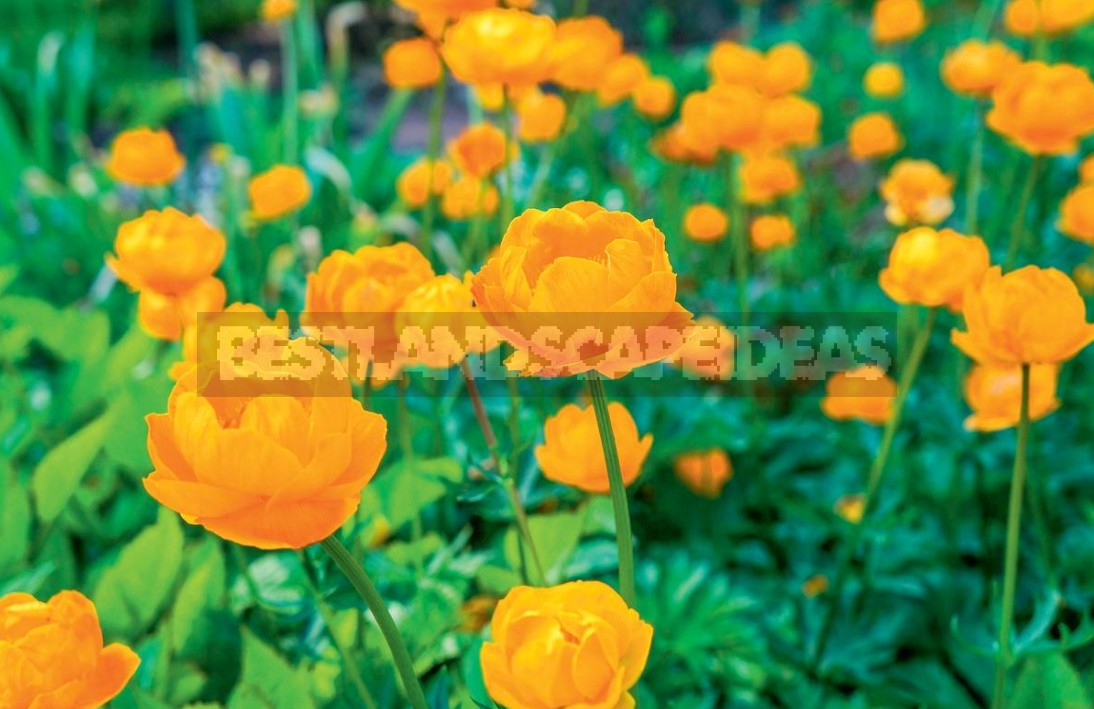 Tip: after planting the plant in the foreground of the flower garden, immediately behind it place higher perennials that bloom with it at the same time, but differ in the color of the leaves and the decorative shape of the jacket. A great partner for our modesty will be blue Campanula, bright pink Spiraea and Leontopodium.
Elaeagnus commutata
Extract from the sweet fruit of Elaeagnus commutata-a medicinal product.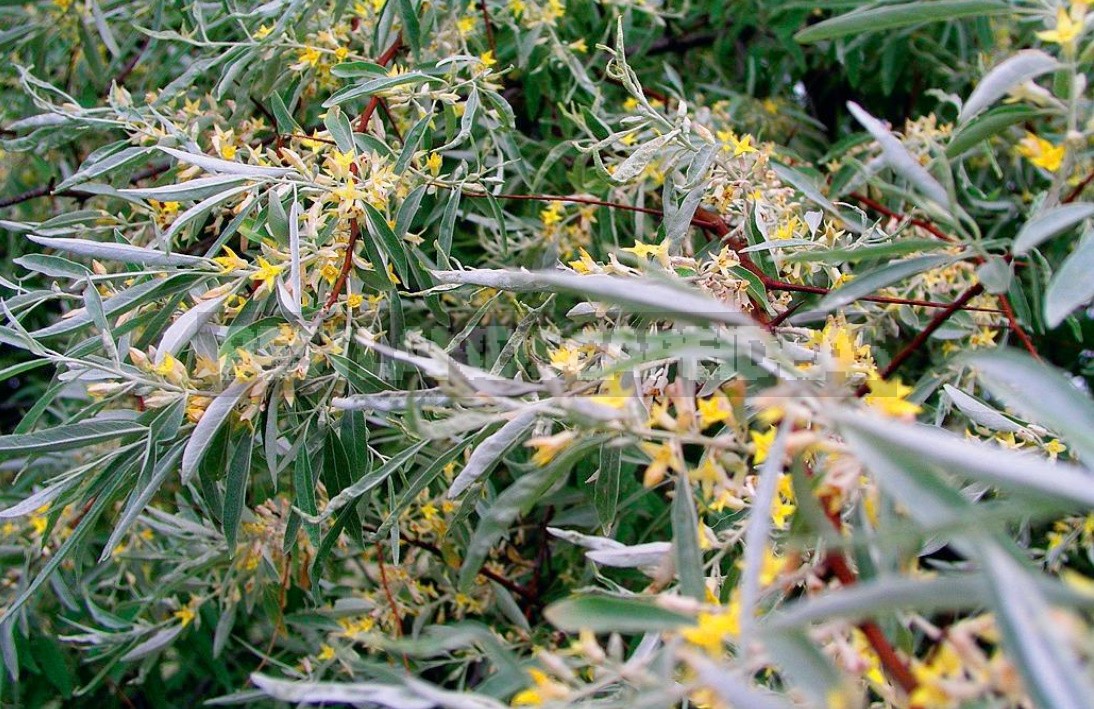 Elaeagnus commutata is not suitable for a flower garden, but is able to form a nice and very picturesque scenes. This shrub stretches up to 1.5 m and has a beautiful color of foliage with a metallic sheen. In the garden life is very unpretentious, prone to freezing, but at the same time in the spring is excellent and quite quickly restored. Rampant in sunlight, and in semi-shade, on the contrary, reduces the growth rate. It prefers neutral soil, does not require watering and fertilizing, and most importantly — thanks to its strong branching and elegant lines — retains its amazing decorative qualities even in winter.
Important: the shrub can both play the role of a soloist due to its strong branching and elegant lines, and participate in various compositions. It looks very good in a group with coniferous trees and shrubs (Picea, Thuja, Juniperus).
Tip: remember, Elaeagnus commutata grows quite aggressively, and if you do not plan to decorate the entire site with it, its activity should be moderated.