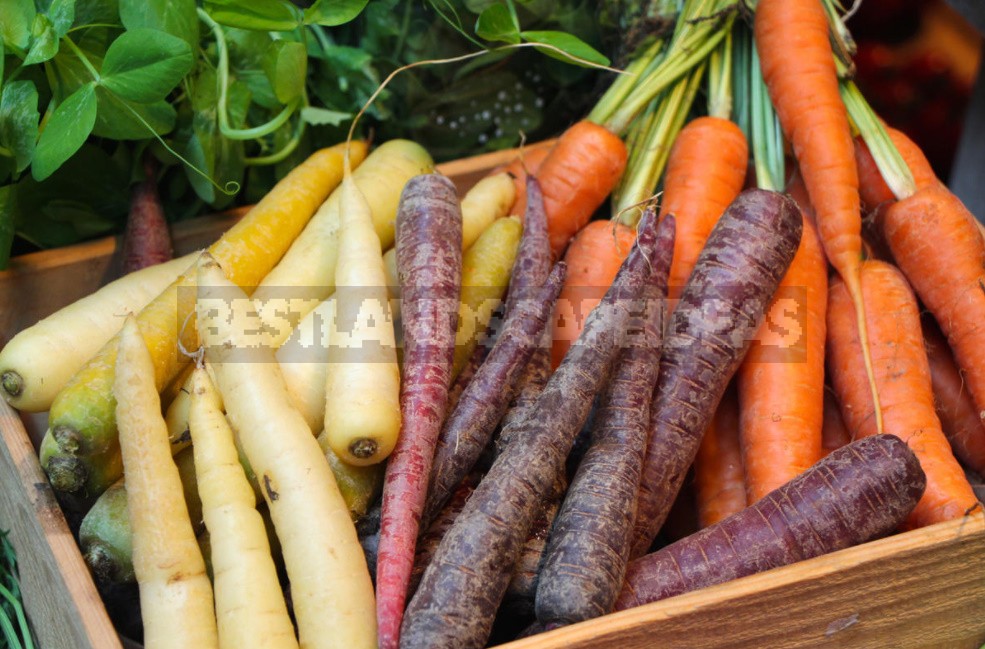 Beetroot and carrot shades-everyone understands what tones of red and orange are hidden behind these names. But in real life, the palette of colors of the root crops themselves is much richer.
We are so used to the appearance of these vegetables that today we can hardly imagine that, for example, carrots did not originally have their cheerful orange color. Its roots were white, yellow, red, purple, even black, but not orange.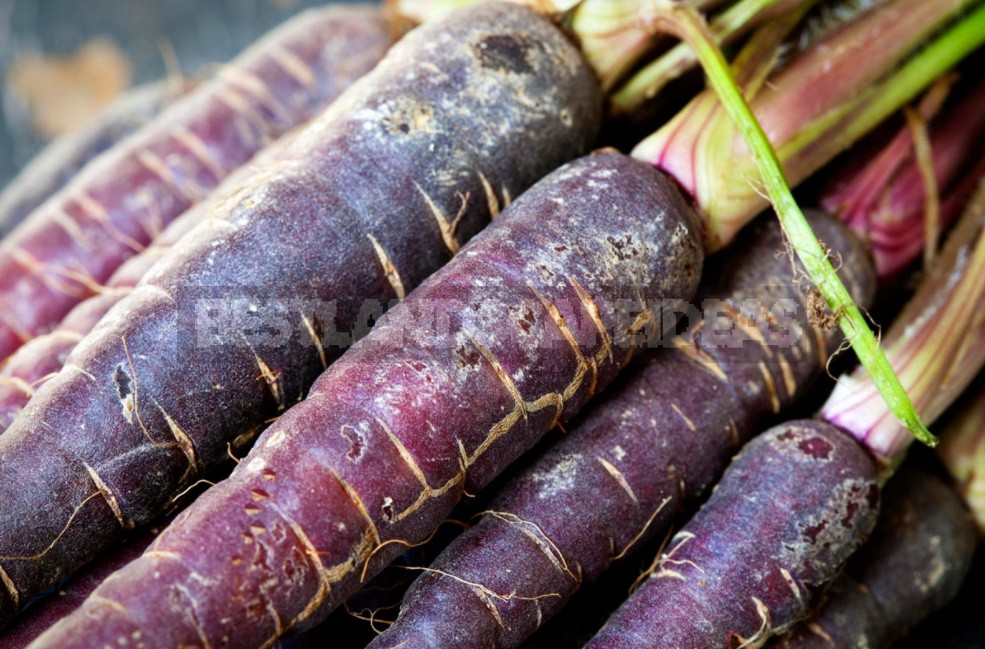 How the orange carrot appeared
The color revolution happened to the root crop in the Netherlands in the XVI century, and the reason for it remained unknown: either a mutation, or accidental pollination, or the selection work of Dutch vegetable growers who crossed red carrots with yellow ones. And since the event coincided with the victory of the Dutch in their struggle for independence under the leadership of Prince William of Orange and this color became the state, the orange carrot, which appeared just in time, began to enjoy special success.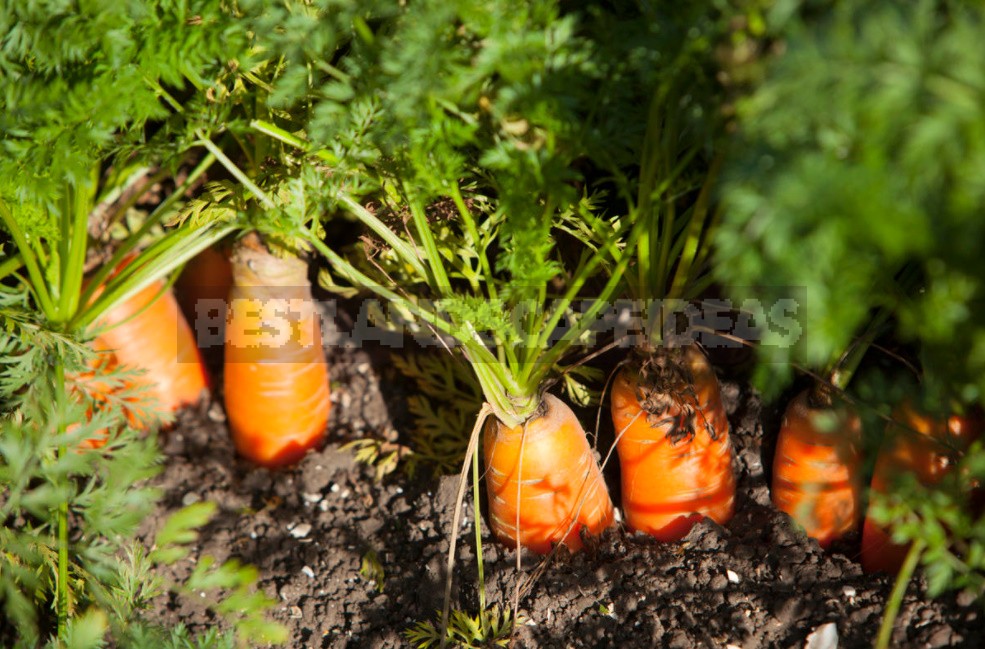 However, its rapid spread and displacement of other colored varieties is due not to the patriotic feelings of the Dutch, but to the fact that the orange carrot was much sweeter and juicier than its progenitors.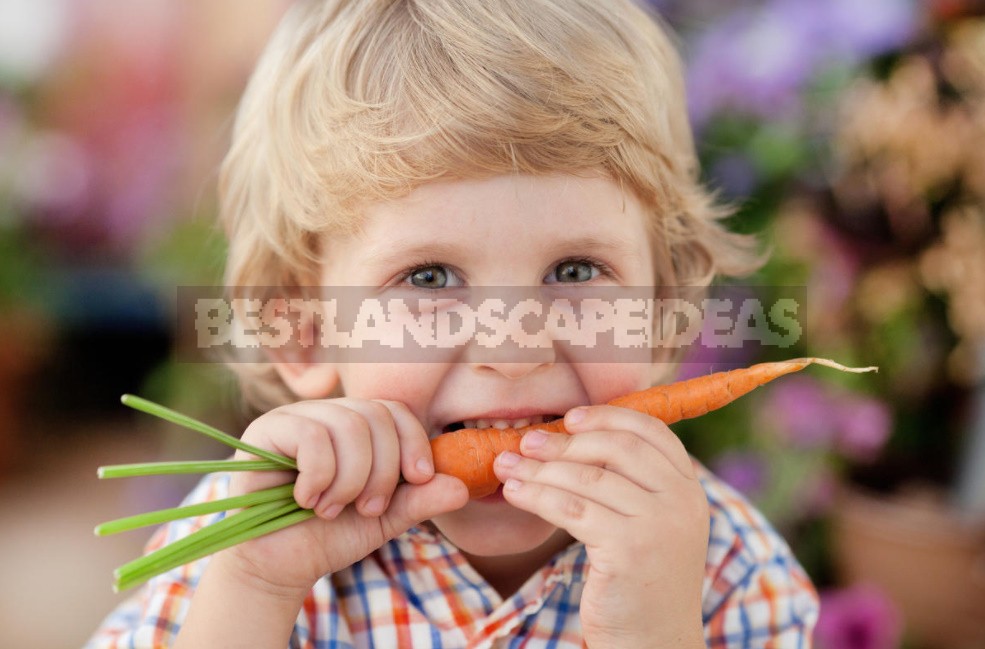 Why do root crops have different colors?
Further selection was already in the direction of shape (spindly, cylindrical, shortened, almost spherical), and not color, so the colorful carrot in Europe was forgotten for several centuries, but in Asia and Africa, yellow, purple, red, white carrots were still grown.
Today, even schoolchildren know that vegetable pigments are responsible for the color of vegetables and fruits. For example, the orange color of root vegetables indicates the presence of carotene, or provitamin A. In orange carrots, its content is especially high, so it is so beautiful, delicious and healthy. Yellow color is given to plants by the pigment lutein, purple, blue, red, black — anthocyanin, bright red-lycopene, burgundy-betaine. These biochemical terms have long been heard by advocates of a healthy diet.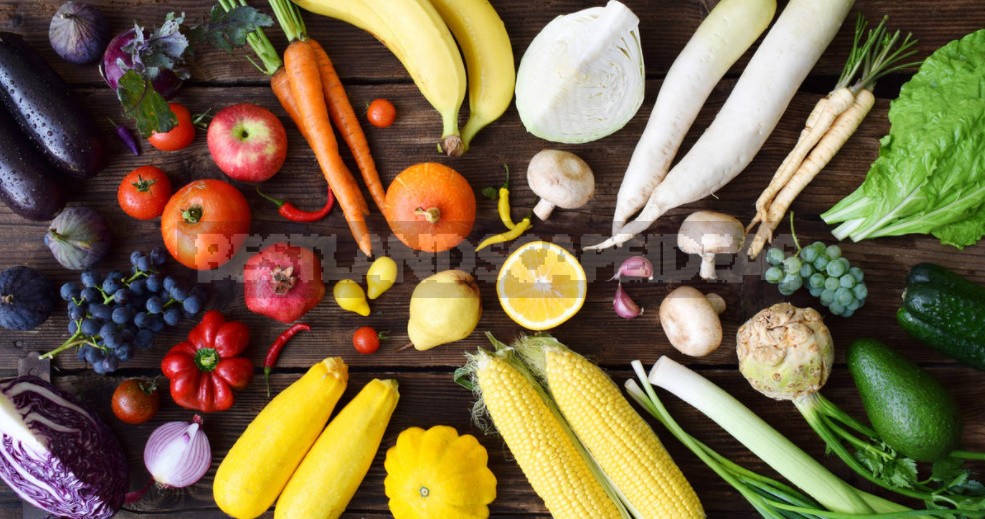 In addition to coloring fruits, plant pigments perform many other functions. For example, they have a diverse and beneficial effect on our body: they strengthen the immune system and blood vessels, improve vision, work as antioxidants, protect against the harmful effects of ultraviolet light and the environment. And the bright attractive color of the fruit seems to signal: pay attention to me, eat me. And therefore, the more diverse and brighter the color palette of vegetables and fruits that we grow in our gardens and vegetable gardens, the richer, tastier and healthier our table, not to mention the beauty of the dishes.
Purple Carrot
For a long time, the activity of breeders was mainly aimed at breeding varieties of vegetables and fruits for industrial cultivation, the main qualities of which are marketable appearance, keeping quality and good transportability. But recently — with the development of the ideas of organic farming and healthy nutrition-many have turned to the old forgotten varieties and species, breeding new hybrids on their basis. Thanks to this, very interesting and diverse varieties of vegetables began to appear, in which, in addition to the original color, there is also a high content of vitamins, trace elements and other useful substances.
So at the turn of the century in the UK, a variety of purple carrots was bred, which in addition to the increased content of beta-carotene is also rich in anthocyanin, a substance known as an antioxidant and has the ability to suppress viruses.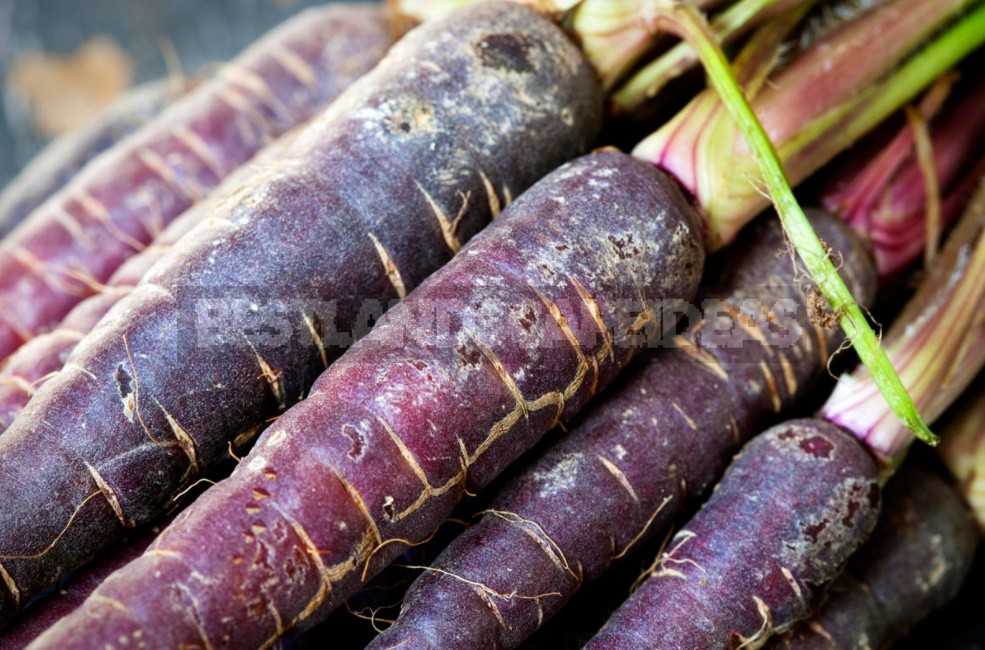 True, the purple carrot has one significant drawback, which, apparently, once forced European housewives to abandon its cultivation: in its purified form, it stains everything it comes into contact with, and when cooked, it sheds. But, knowing about its benefits, you can somehow come to terms with this or use this quality for coloring salads and other cold dishes (for example, sauerkraut with purple carrots gets a nice pink color). But in the varieties of red, yellow and white carrots, the color is absolutely stable, and such root vegetables can turn the most ordinary dish (for example, vegetable soup or side dish) into a very beautiful and appetizing one.
Original varieties of carrots
'Atomic Red' – a unique coral color obtained due to the high content of lycopene. When cooked, it remains as beautiful.
'Purple Haze' F1 — purple on the outside and orange on the inside. It is better to use it fresh, as it loses color during heat treatment.
'Cosmic Purple' is one of the popular varieties in the line of colored carrots, bright purple on the outside and orange on the inside. Very precocious.
'Purple Sun' F1 — a bright purple color right down to the core. Excellent taste. The high level of antioxidants makes these root vegetables ideal for juice. Resistant to diseases.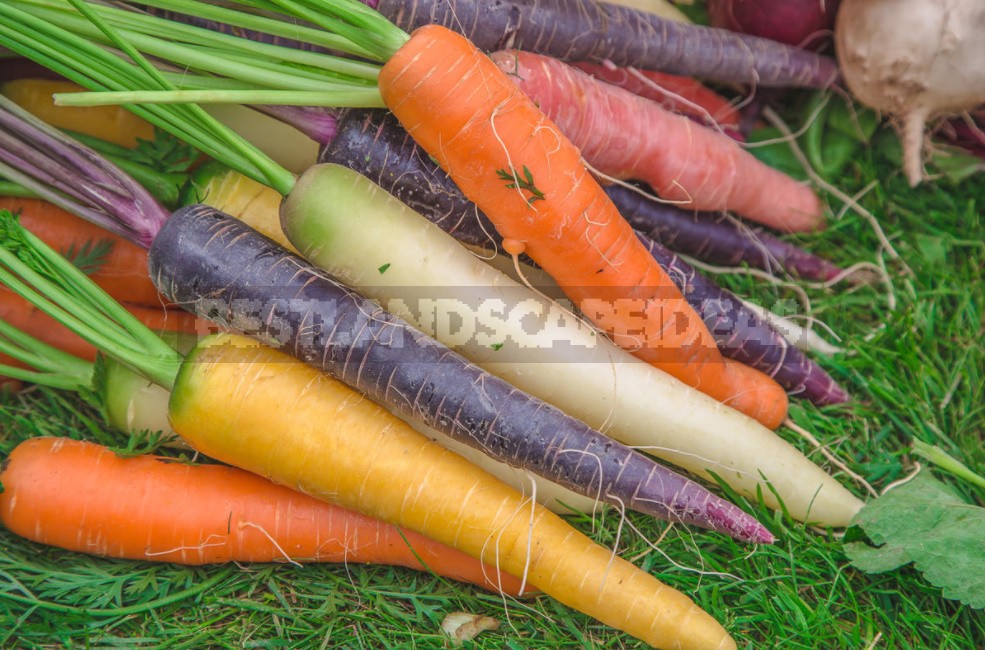 'White Satin' F1-snow-white roots with an exquisite smooth texture and crisp, sweet, juicy flesh. One of the best white varieties.
'Lunar White' – the fruits are almost white, up to 30 cm in length, very tender and delicious.
'Solar Yellow' -a bright yellow variety of carrots. The root vegetables are 16-19 cm long, very juicy and crispy.
'Yellowstone' – has an unusual canary color. It is delicious both in raw and cooked-fried form.
'Rainbow' F1-the name of the hybrid ' Rainbow' speaks for itself. There is a whole range of shades: from yellow and cream to orange.
Colorful beetroot
Culinary studies in purple tones-perhaps this is how you can describe the dishes in which beetroot" participates". It is the maroon rich color that makes this root vegetable an absolutely indispensable ingredient in some classic dishes. But it also restricts the use of this extremely useful (we can say, medicinal) root crop in cooking. Still, this color is too dramatic and intense to be constantly present on the table. In addition, as you know, beets color all other products that are in the same plate with it.
However, who said that beets must be exclusively beet-colored? There are varieties with other shades of red, with yellow or orange root vegetables, white and even striped — bright red rings interspersed with white.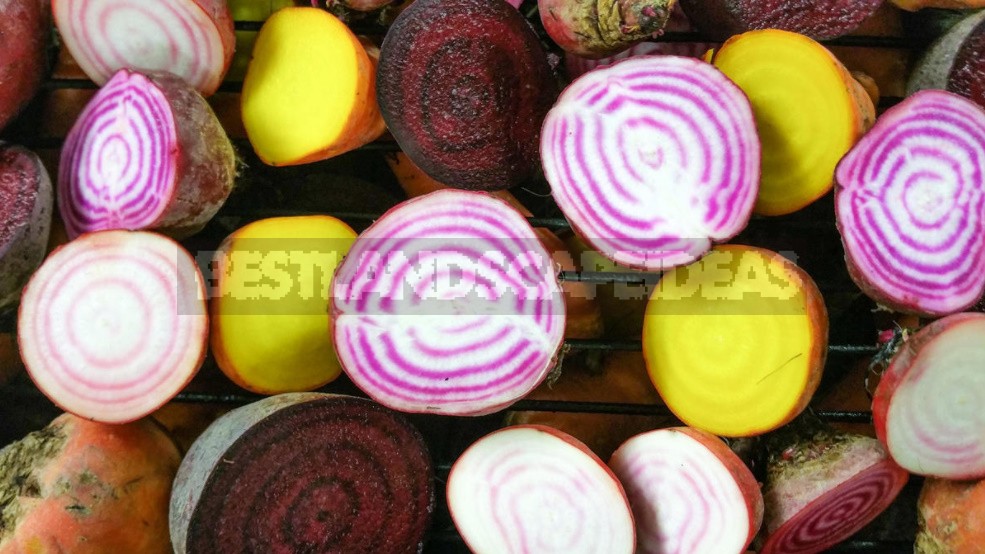 True, while all these varieties and varieties are practically not found on our vegetable shelves, but if you want, you can grow them yourself, and this is much more interesting.
Beetroot is a vegetable that has a very rich and diverse set of pigments. Their number and composition allow you to greatly vary the colors and shades of the root crop itself and its leaves. Therefore, today on the websites of well-known seed producers, we can see a fairly wide warm range of colors of various beet varieties — from traditional burgundy to golden and white, as well as iridescent and changing their color as they mature — from white to red.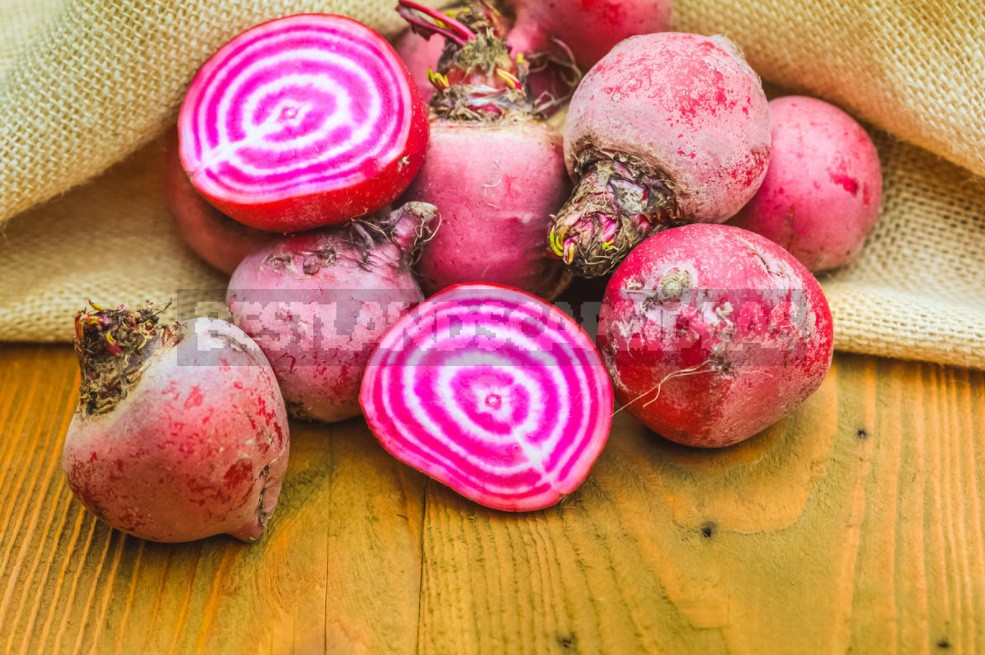 External decorativeness is also important, so a bed with different varieties of beets looks elegant thanks to the colorful petioles and leaves, which can be eaten both fresh and boiled.
Another trend of breeders of the twenty — first century is the breeding of summer varieties of this crop. Their advantages are early ripeness, a small volume of root vegetables that do not need to be cooked for a long time (long heat treatment destroys many useful substances of beets), with a fairly tender pulp that can be consumed even raw. In addition, all other colors and shades of beet (except beet) do not color the products, so in the kitchen this wonderful and very useful root vegetable can be used much more widely and more diverse, and therefore more often.
Unusual beet varieties
You will not find colorful beets on the retail shelves, but you can grow them in your own garden.
'Albina Vereduna' – a white root vegetable with beautiful curved and wavy leaves with a high content of vitamins.
'Boldor' – with yellow flesh and orange peel. The yellow stems contrast with the bright green leaves. The roots are delicious, sweet, and the young leaves can be eaten raw, steamed, or fried.
'Golden Globe' is an early — maturing variety with perfectly aligned root crops 5-6 cm in diameter. The yellow flesh is sweet and tender. It is well stored without loss of taste. The leaves are used for salad.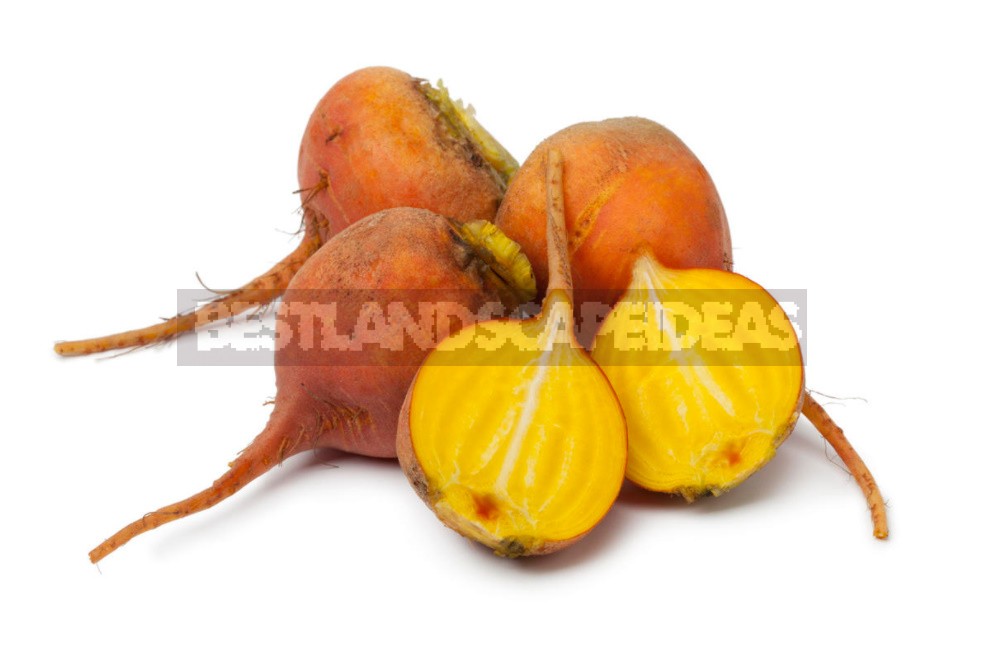 'Golden Detroit' – a variety of the variety 'Detroit' with a golden pulp, preserved during cooking, and excellent taste. Adult root vegetables do not become fibrous and do not lose juice when damaged. The leaves can be harvested throughout the season and used like spinach. The variety is resistant to shooting and is well stored.
'Burpee's Golden' – orange root vegetable, very juicy and delicious. Sow often, as it does not have a very high germination rate.
'Kestrel' F1 is a hybrid with good resistance to shooting. Under the red skin, the flesh is dark flesh-colored with increased sugar levels and a sweeter flavor. The variety is delicious both boiled and raw.
'Chioggia' is a bright round root vegetable with an orange-pink skin, shiny dark green leaves and ruby-red stems. The root vegetable is an attractive "apple" of red and white rings, which turns pale pink when cooked. Sweet, tender and juicy.
'Bull's Blood Scarletta' is a bright variety with maroon-purple leaves, stems and rind. Inside, the root crop has cherry and pink concentric rings.
Important: all these colorful varieties of root crops are grown in the same way as traditional ones.