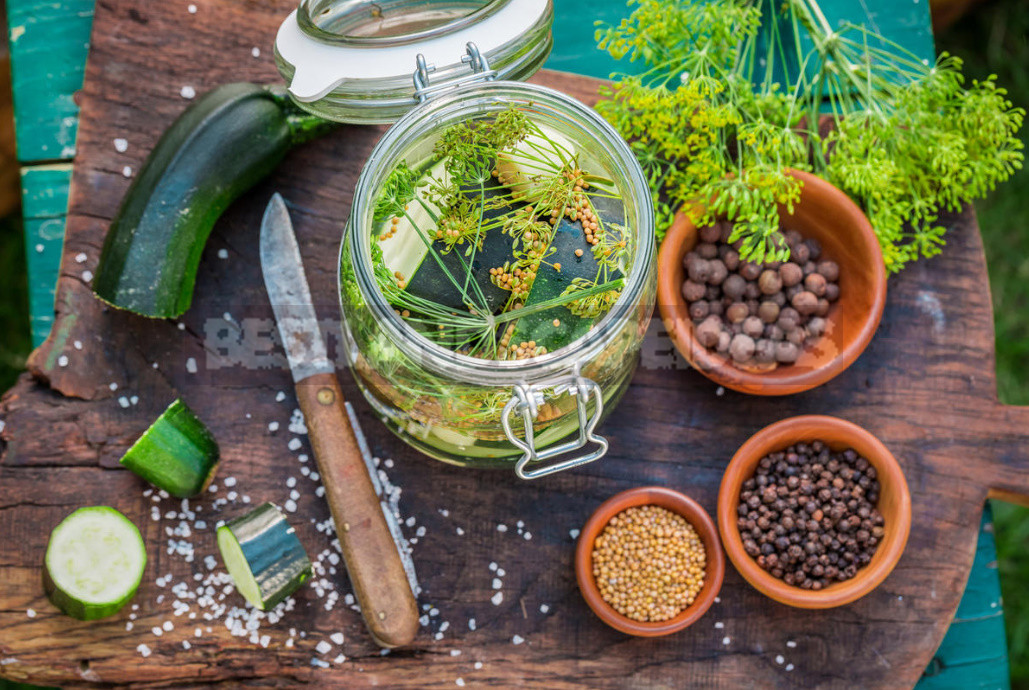 I want to share with you an interesting recipe harvesting vegetables for the winter. These are pickled tomatoes with courgettes. It turns out original and very tasty. Courgettes are very well combined with tomatoes, so this preservation will certainly be in demand in the winter.
Ingredients
For preparations will need:
squashes,
tomatoes, large and small,
garlic,
Mature umbels of dill,
pepper and allspice,
bay leaf.
For the marinade on 1.5 l of water:
2 tablespoons with a slide of salt,
3 tablespoons sugar,
3 tablespoons of 9% vinegar in a jar with a volume of 3 liters (filled to the end).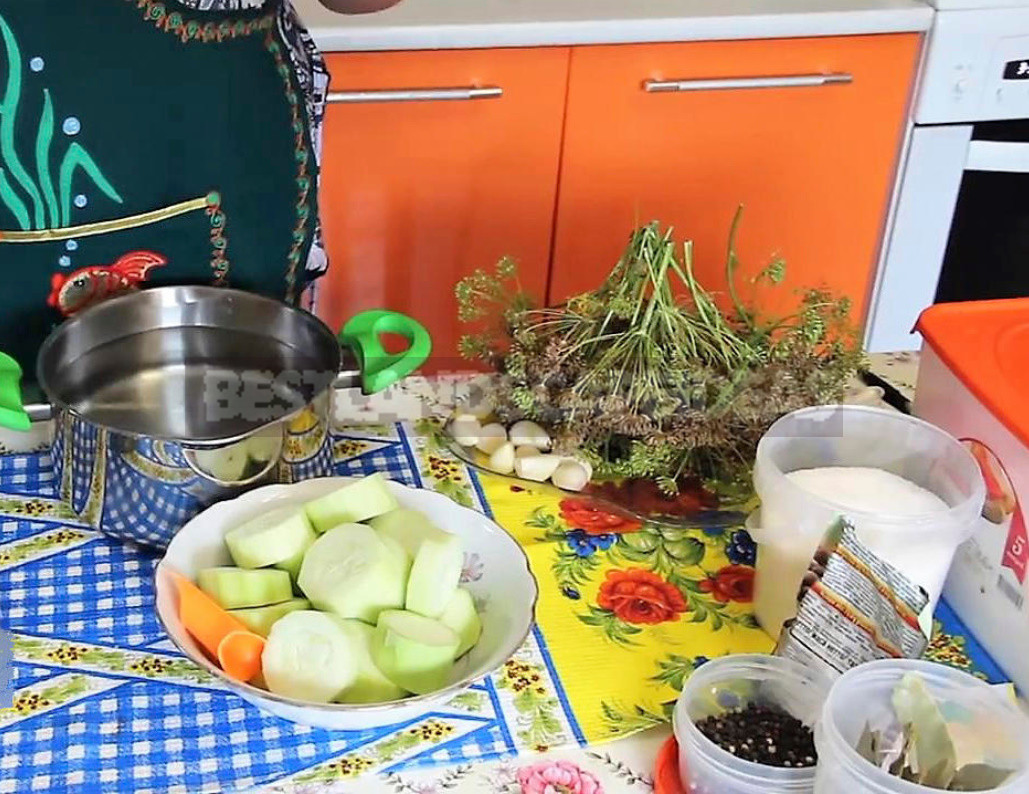 Preparation
Pour water into the pan, add salt, sugar, put on the stove and bring to a boil. Clean the zucchini and cut with washers 1.5-2 cm thick. At the bottom of the jar with a volume of 3 liters, put 1 umbrella of dill, 3 cloves of coarsely chopped garlic, 10 peas of black pepper and 3 fragrant, 2 Bay leaves. The amount of spices can be different, you can put them to your taste. However I will tell that in this preparation you should not skimp on fennel.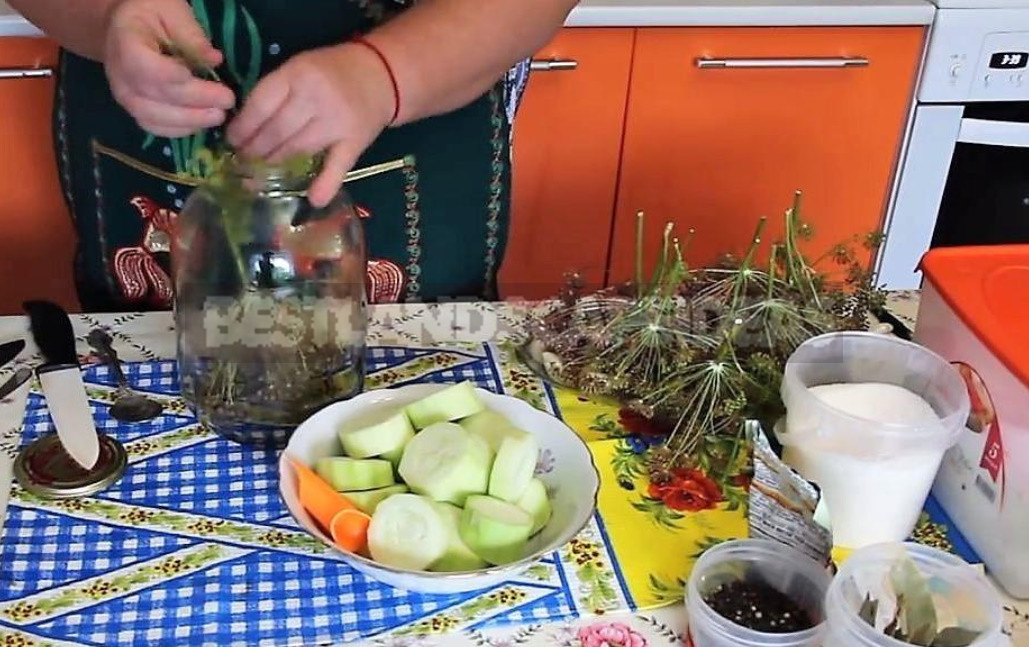 Fill the jar with vegetables. At the bottom put a few large tomatoes. They should be strong, not overripe. Previously, I remove the stalk and cut out the place of attachment of tomato to the branch — for this you can buy a special device.
Middle slice zucchini cut out and get a round hole. It is placed a small tomato — well suited for this purpose cherry.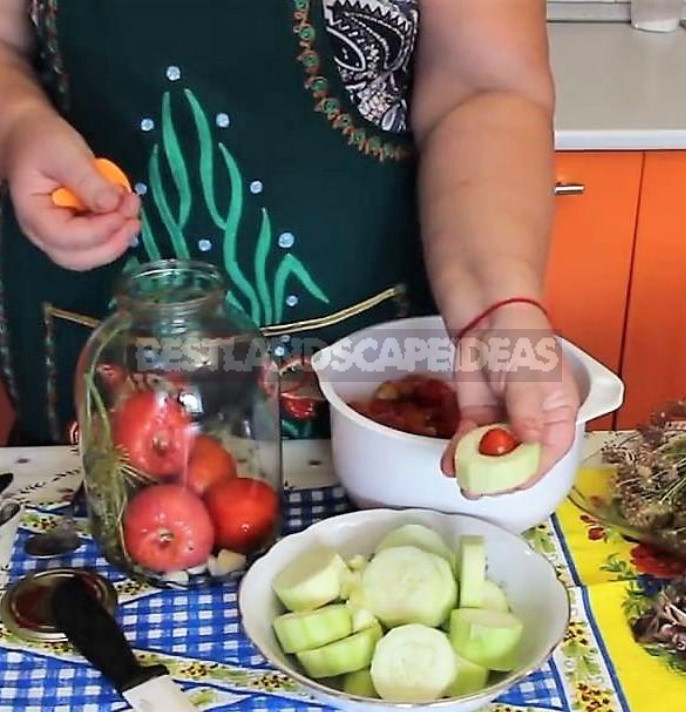 Carefully placed in a jar of these beautiful washers, trying not to violate their integrity. The resulting emptiness is filled with small tomatoes. On top put another 1-2 umbrella dill.
Pour into a jar of boiling marinade, cover with a lid and send to sterilize. Water for sterilization I heat to a boil, so when put in a pot hot jar, it does not burst. Sterilize the jar volume of 3 liters is about 30 minutes.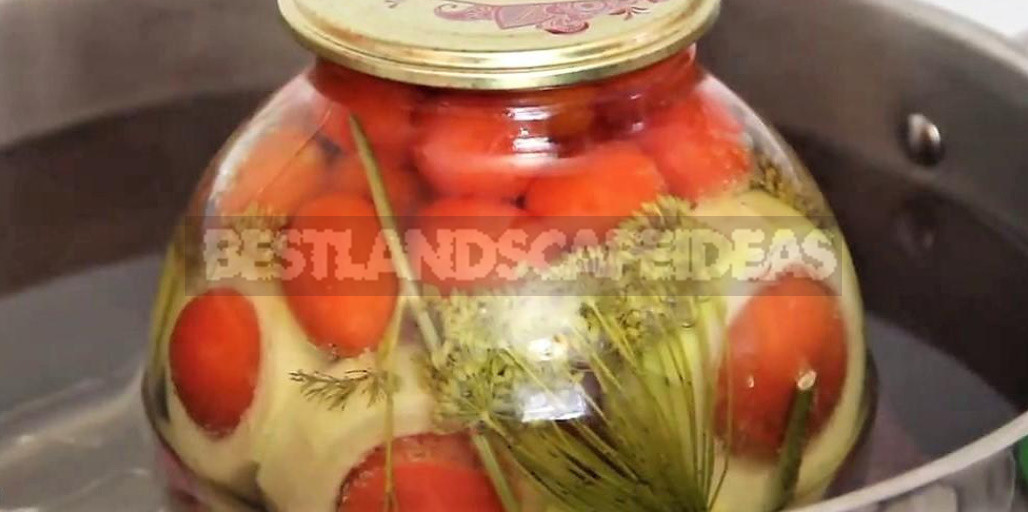 After that, add the vinegar and roll up the workpiece sterilized lid. Then turn over the jar, wrap and leave in this form until cool.