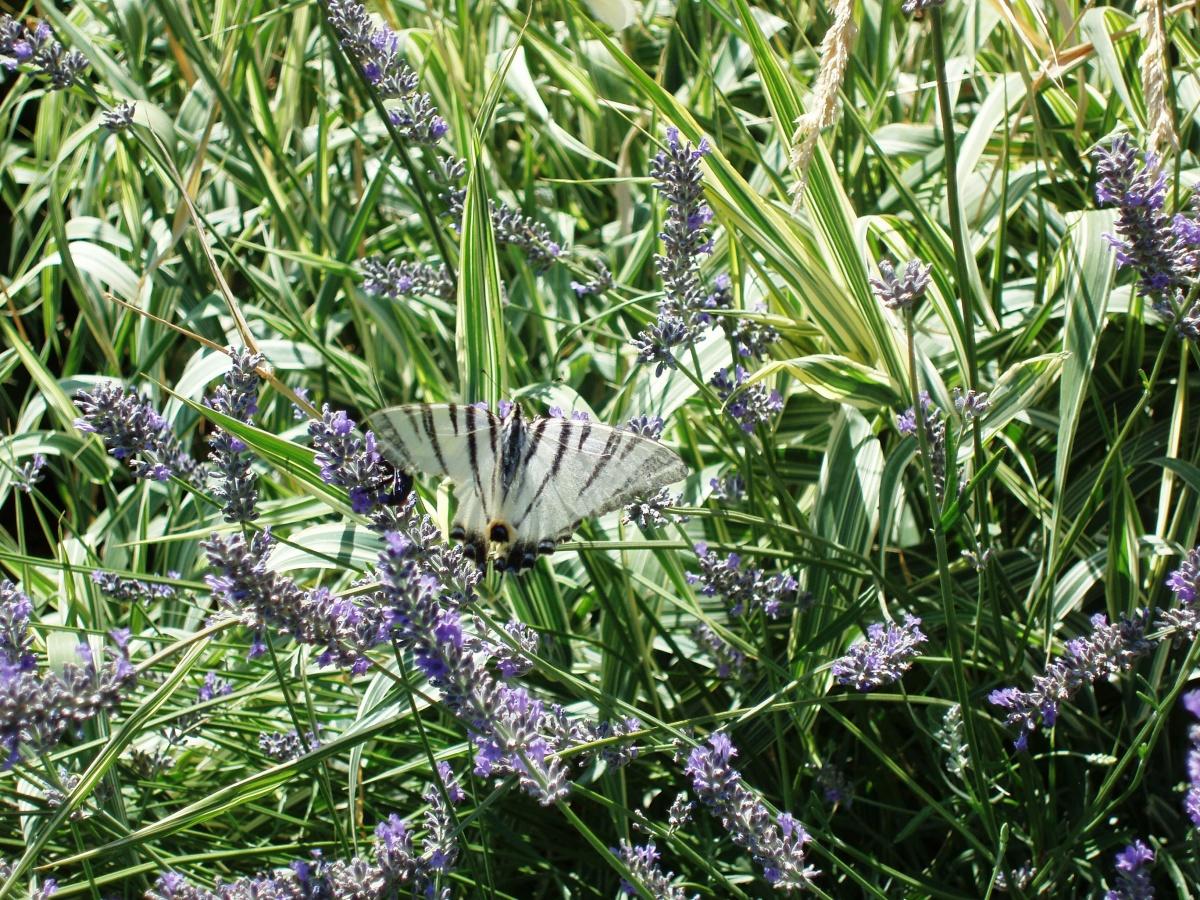 Lavandula
(image above)
To form a lush shrub, the young plants are heavily pruned in April. Removing 1/3 of last year's growth stimulates the formation of new shoots and causes abundant flowering.
Cistus
The tops of the generative (flower) shoots are pruned after the seed harvest; if the seeds are not collected, pruning should be carried out after flowering.
Corylus
Thinning is carried out in early spring. Plants with colored leaves will be more decorative if they are heavily pruned.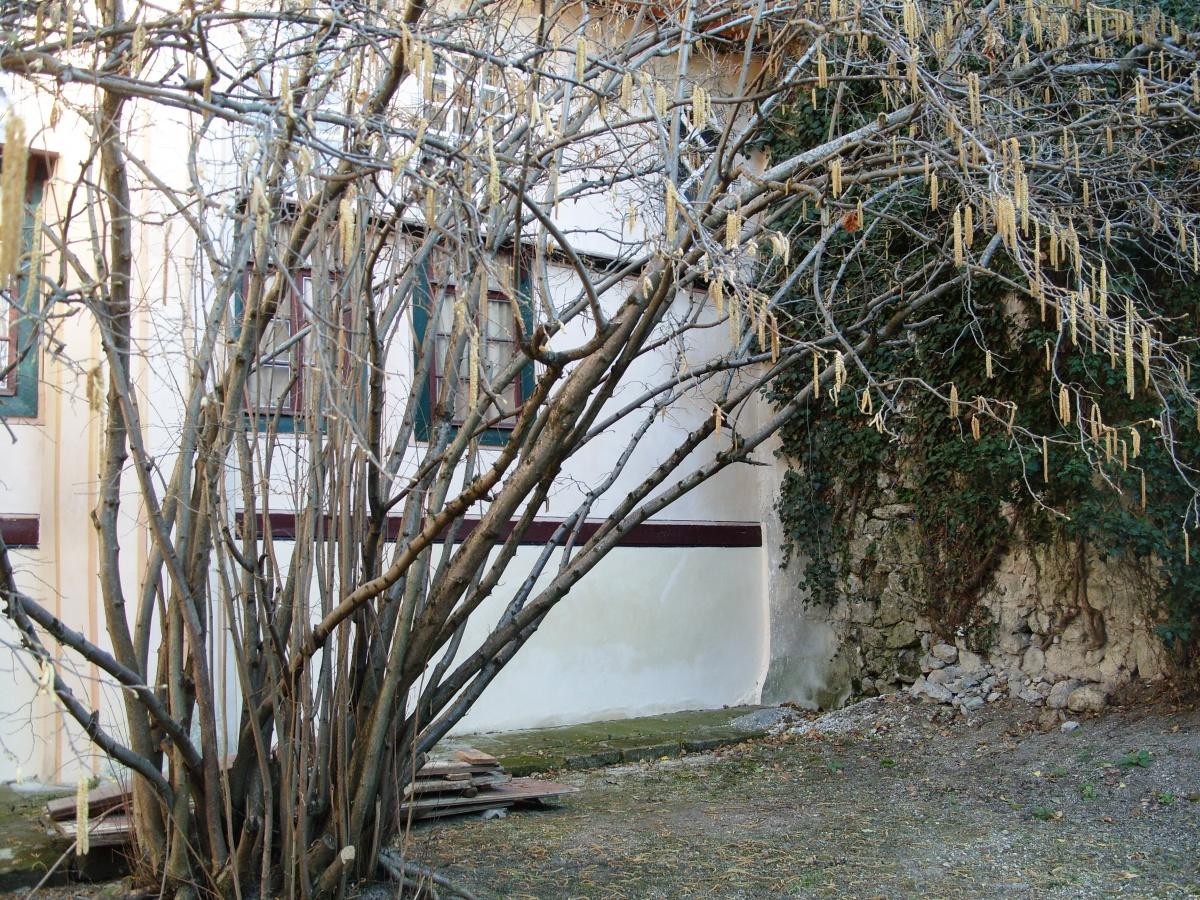 Leycesteria
In late April – mid-May, old and damaged shoots are cut off.
Elaeagnus
Evergreen species, if necessary, are thinned, formed and pruned in late April or May, and deciduous-in February. Old, out-of-shape bushes are subjected to hard pruning in the spring.
Medicago arborea
In late spring, the damaged shoots are removed, and in mid-summer, a formative pruning is carried out.
Mahonia
At the end of April, the weakened shoots are cut out and the long bare branches are shortened.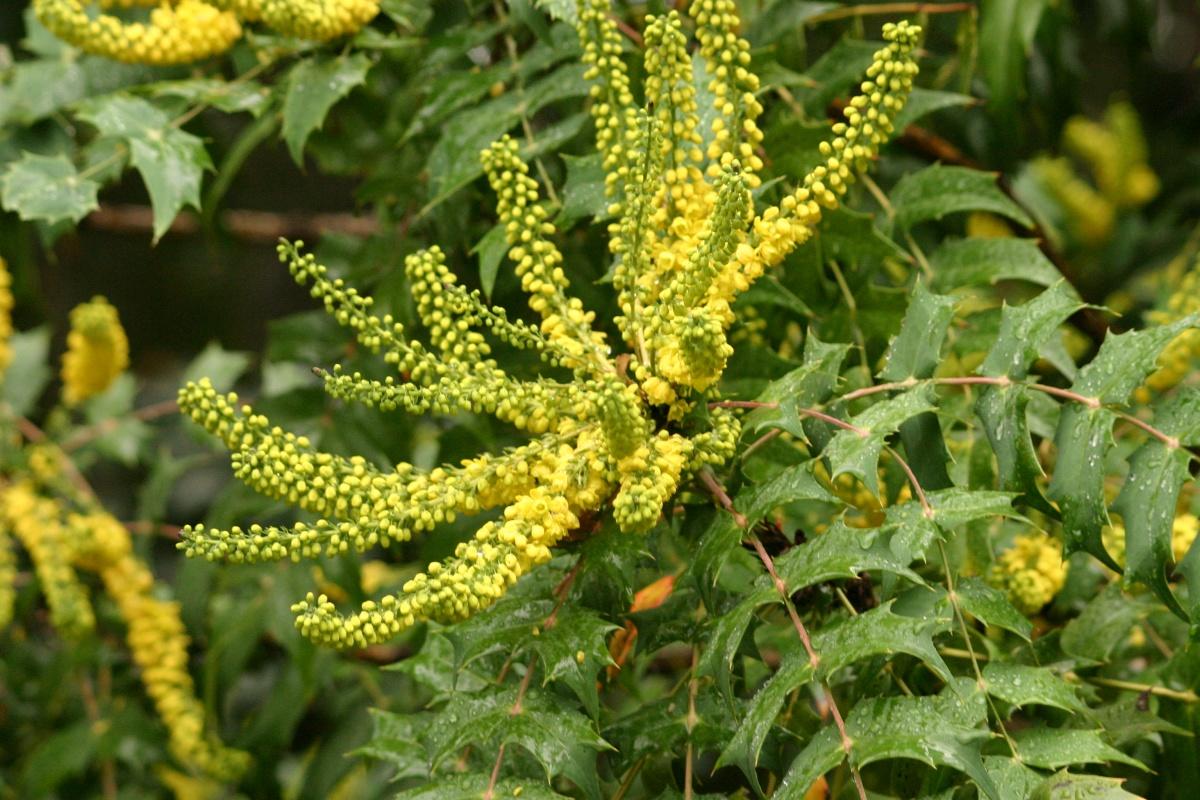 Spartium junceum
In March, cut out the damaged and spreading branches and form a bush.
Myrtus
In late spring, the shoots are cut off, forming a crown.
Nandina
Every few years, in late spring, the bush is thinned out.