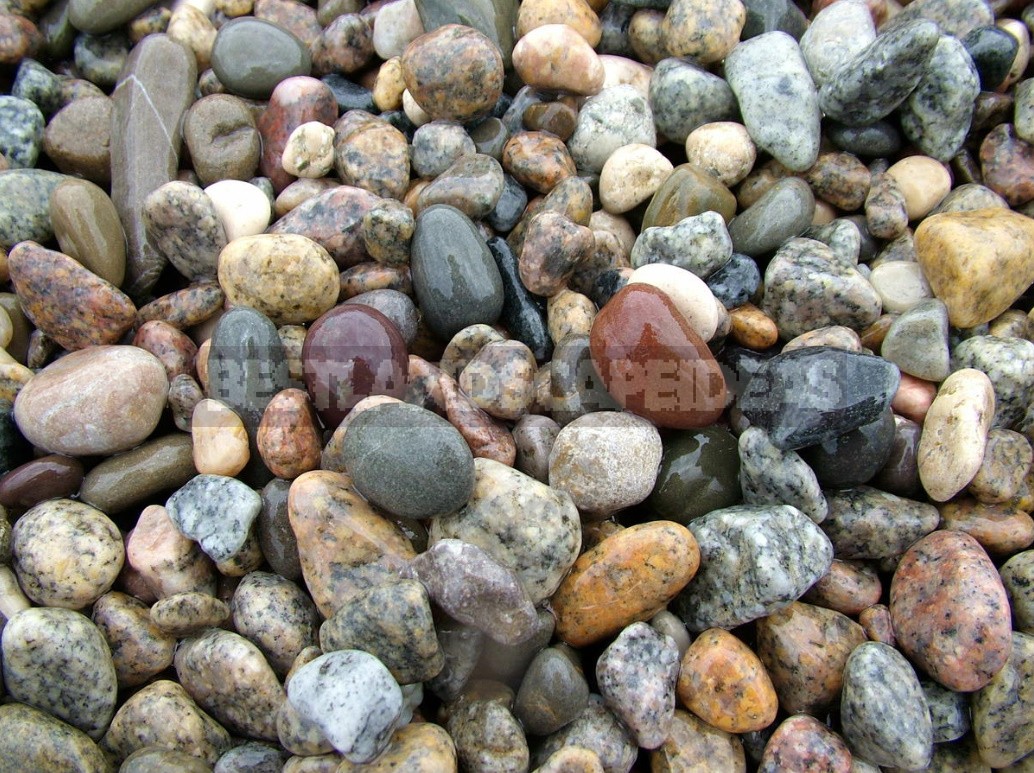 Flat stones
Large stone markets amaze with the abundance and variety of stacks of various flat natural and sawn stones, it is not immediately clear what has already been processed, and what is still lying in nature. What should I pay more attention to-the color or nature of the stone? What thickness is required for walkways, retaining walls, or surface coverings?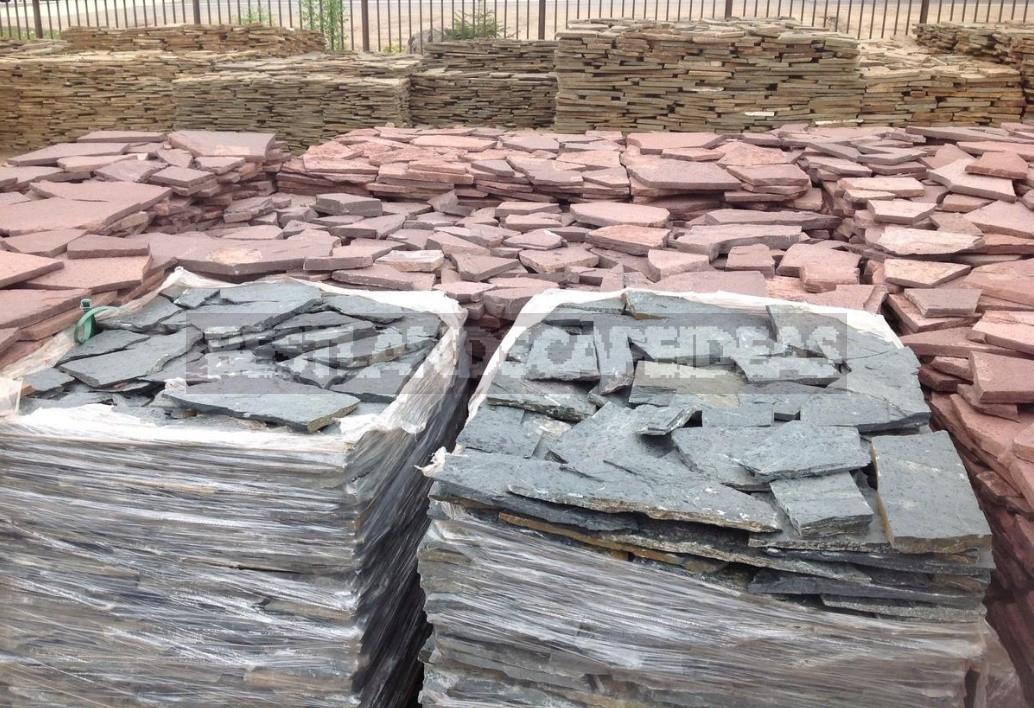 The largest supply in the markets, which is certainly justified by demand, is Sandstone, or flagstone. The uniqueness of this rock is that it lies in horizontal layers, giving the development of plates of different thickness, suitable for a variety of purposes.
The low-key color scheme from gray through gray-green to yellowish-sand allows you to use Sandstone organically in garden design and finishing works. Sufficiently high strength, resistance to atmospheric phenomena, and a relatively low price-all this makes Sandstone a leader in demand.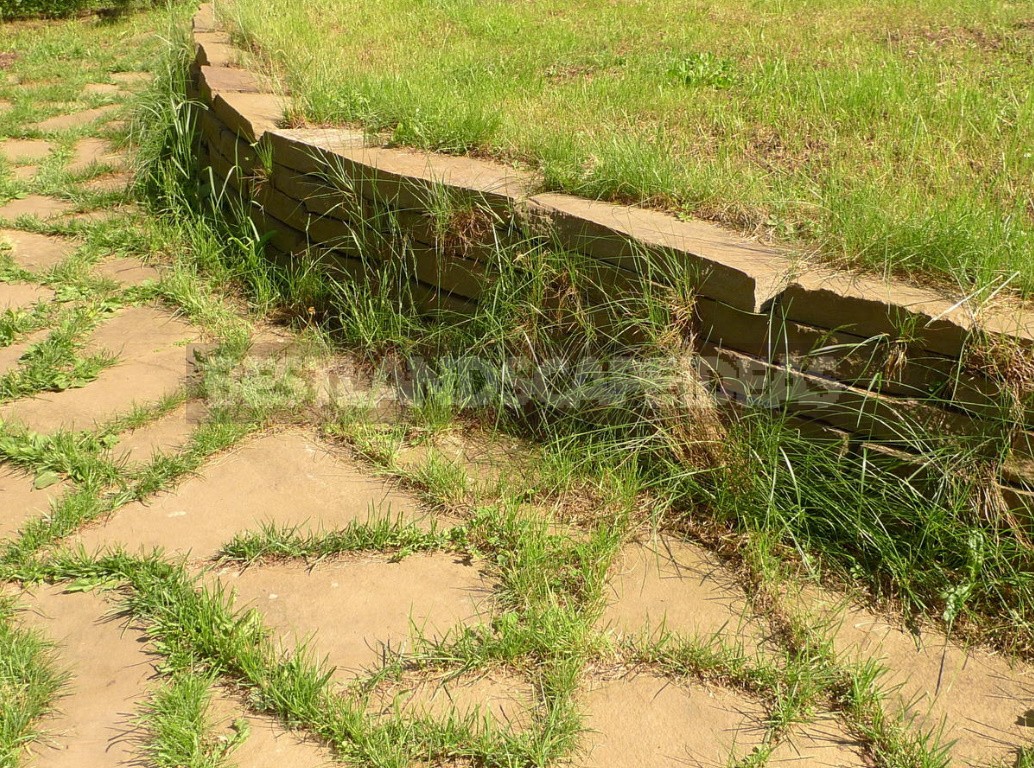 The disadvantages of this stone can, perhaps, be attributed to its excessive widespread use, loss of decoration when paving large areas. As a true natural material, it also requires delicate handling and matching the style.
Stacks of reddish-maroon Sandstone, which is an absolutely marketable product, are misleading because the customer will be attracted by the color obtained as a result of firing the same ordinary Sandstone.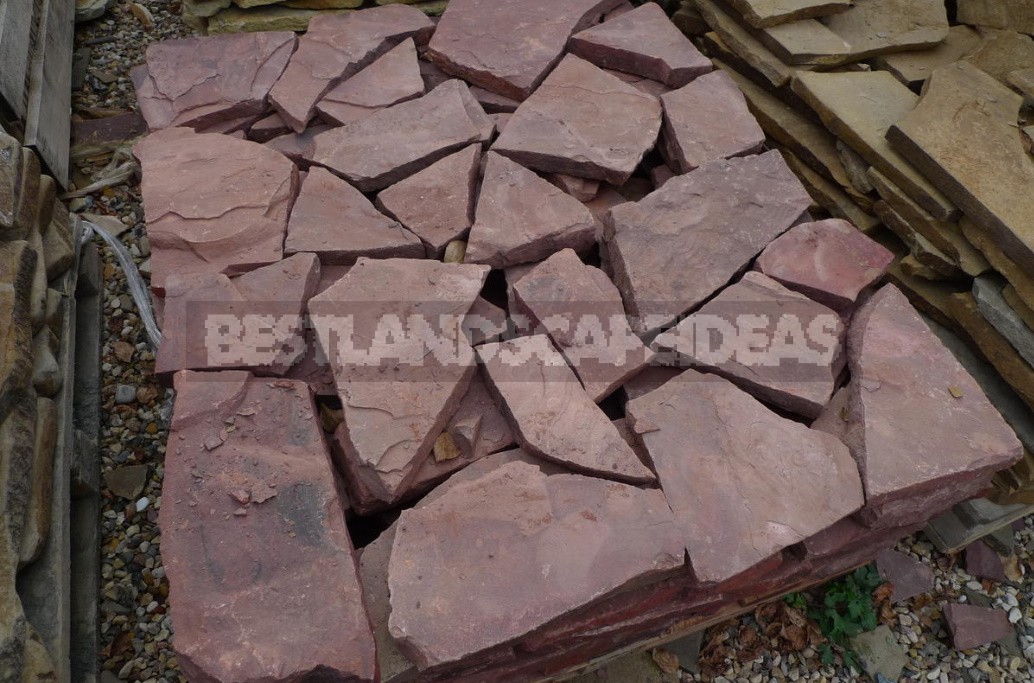 During the firing process, some physical and chemical properties of the rock change, but the main thing is that sometimes the mechanical strength decreases as a result of pumping in furnaces, which is very difficult to track.
As for the thickness of Sandstone, 10-20 mm is enough for facing and finishing works, 30-40-for paving and paths, 50-70 – for steps, retaining walls and other "brutal" design.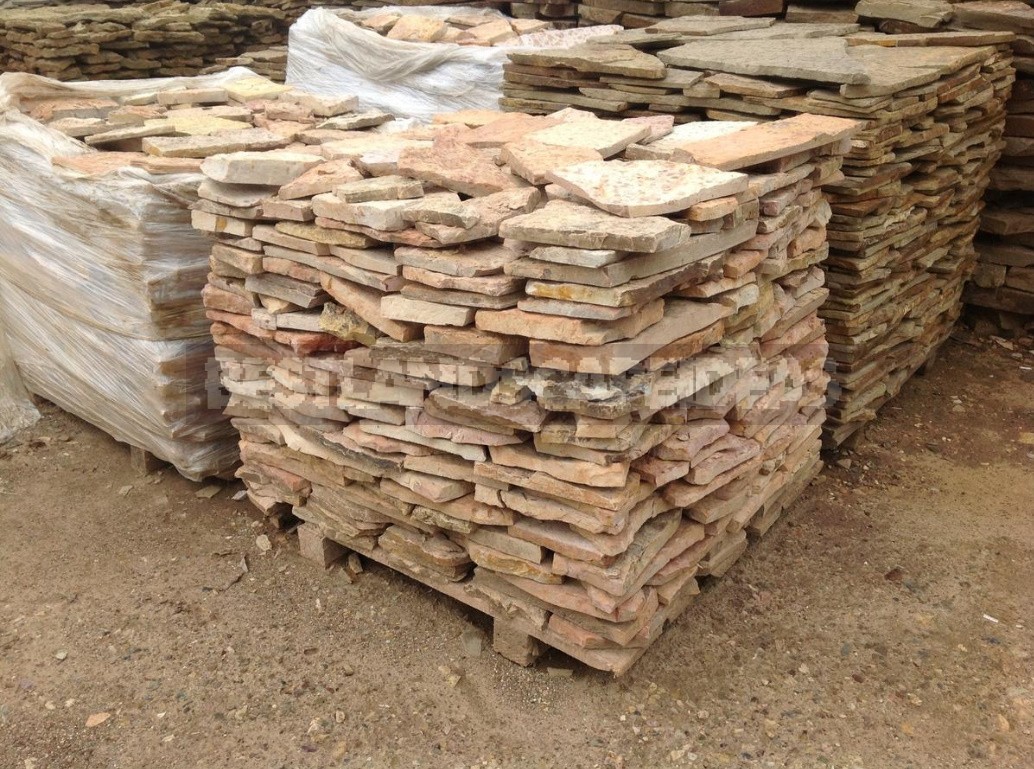 Flat stones include shales, for example, extremely strong: greenish, Golden, brownish with bright spangles of mica minerals, as well as slate roof shales, shungites, limestone slabs and Dolomites. Their scope of application must be consistent with physical and chemical strength. Before buying a large number of stones on a wound, ask for a sample (this is now accepted) and experiment with it at home.
Round stones: gravel, pebbles, boulders, boulders
With round stones, everything is easier. They have already been tested for the strength and stability of rivers, lakes, sea surf, glaciers – rolled, beaten, licked, dissolved.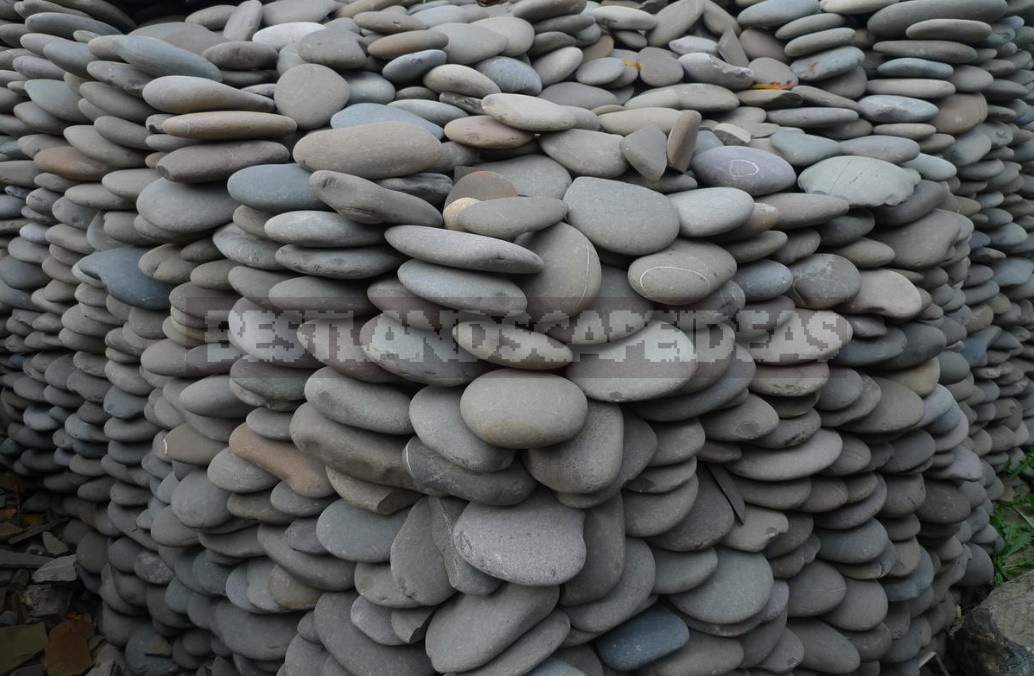 All of them have absolutely universal construction and decorative properties. Since ancient times, glacial boulders were used to make millstones, put under the corners of houses, built walls and towers.
Rock fragments: blocks, chips
They should not be used for the design of flower beds with acid-loving plants, such as rhododendrons, Calluna, hydrangeas, etc.these Stones are quite soluble and will leach the soil. Their neighborhood is loved by stone breeds, tree peonies, hellebores and other plants that require a neutral and alkaline environment.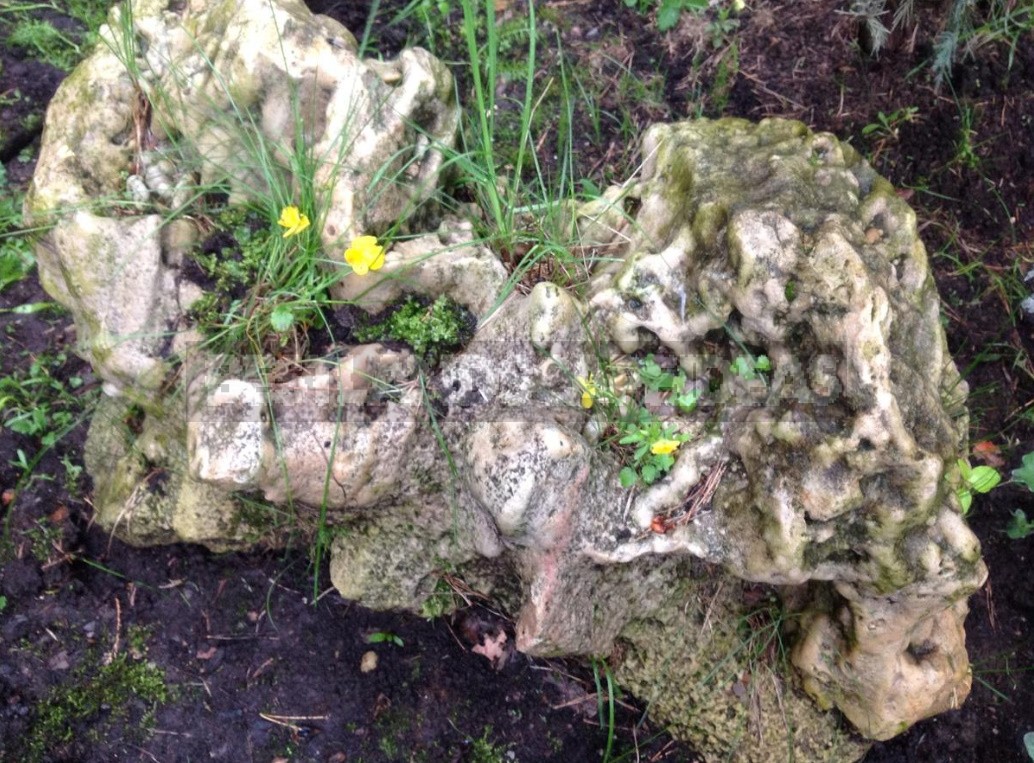 For decent money, using the well-known name and DIY status, sell Jasper.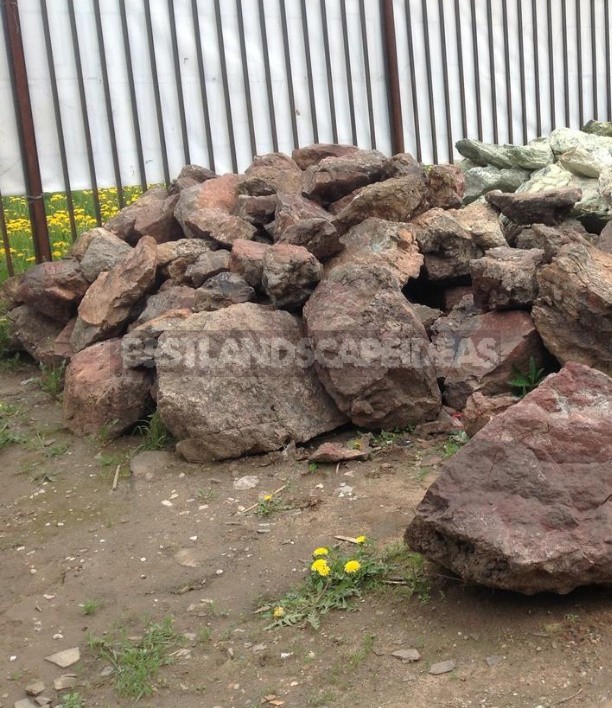 Sometimes samples are not stable enough and fall apart into small fragments on clay minerals. The same applies to blocks of green-colored serpentines, serpentines, chloritized shales, which can be destroyed before your eyes.
Dark-colored rocks of igneous origin, going by the names basalt, Gabro, diabase, diarite, and their spotted and striped relatives – porphyry, gneiss, and others, are usually very strong.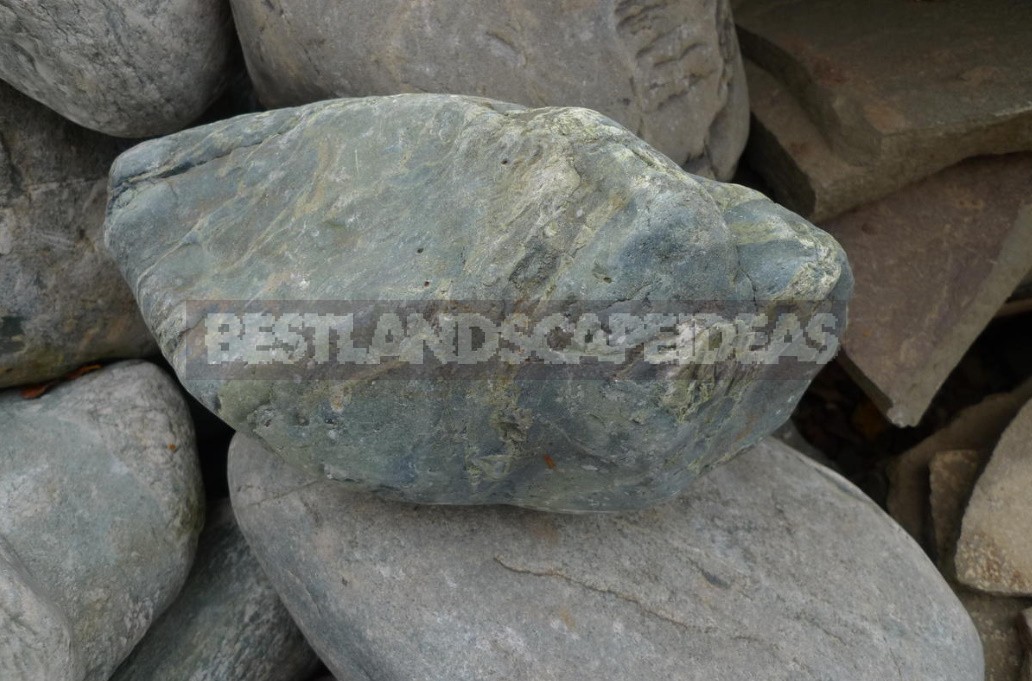 Processed stones: sawn, split, crushed stone, stone chips
Sawing is the production of tiles and bricks from natural stone, which is more appropriate when building houses and creating interiors. This product has a very remote relation to the landscape design of a private garden.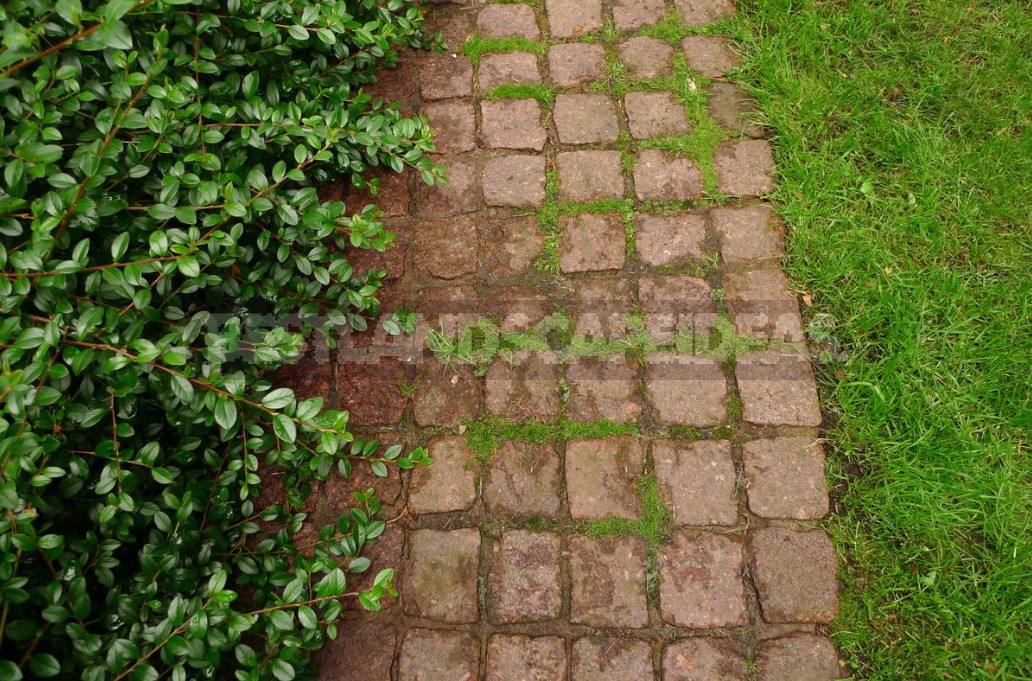 Crushed stone gives any design signs of high nobility, brings it closer to the old city style. An example of crushed (hewn) stone is the paving stones of old squares.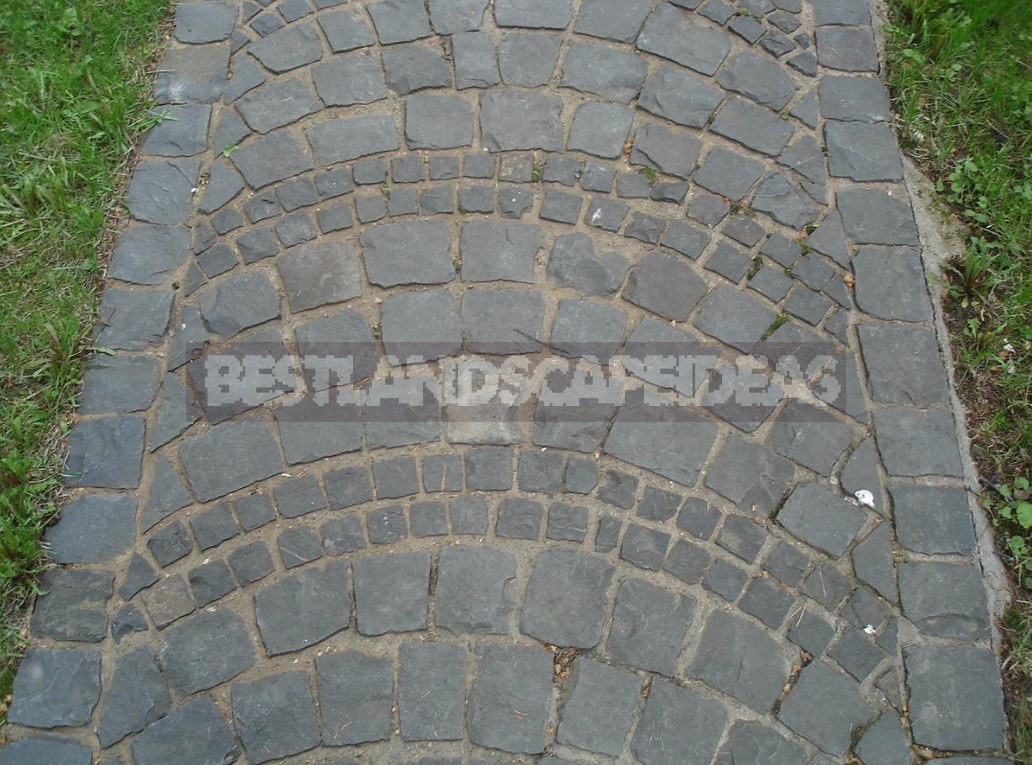 Hartowane – giving the pointed chips of rounded shapes. As if ahead of time and natural processes, the stone is turned into man-made boulders and large pebbles. Sandstone looks very nice, but it becomes much more expensive.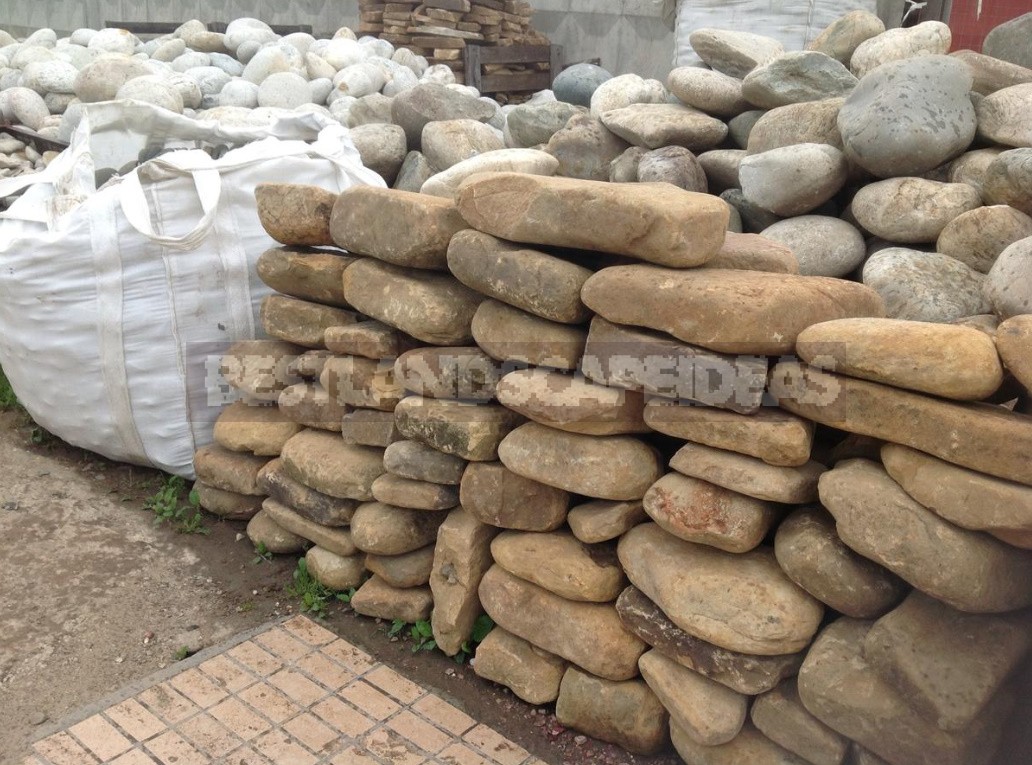 When ordering a crushed stone car, it is necessary to specify which one will be delivered. We do not use carbonate rubble for construction in the garden, because after a few years it dissolves and collapses.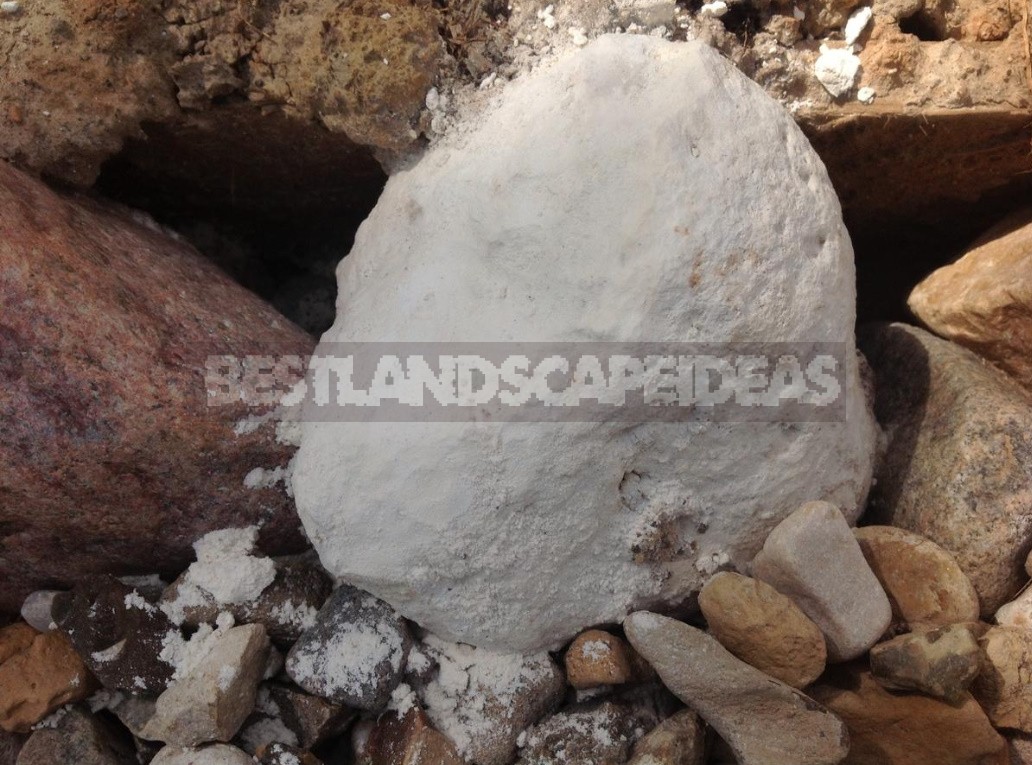 Therefore, it is necessary to require granite rubble or crushed gravel of non-carbonate (siliceous) rocks.
The use of small stone fractions in garden design (dropout, gruss, stone crumbs) can be compared to the makeup of a beauty. Be sure to use geotextile as a base, otherwise the stones will quickly go into the ground.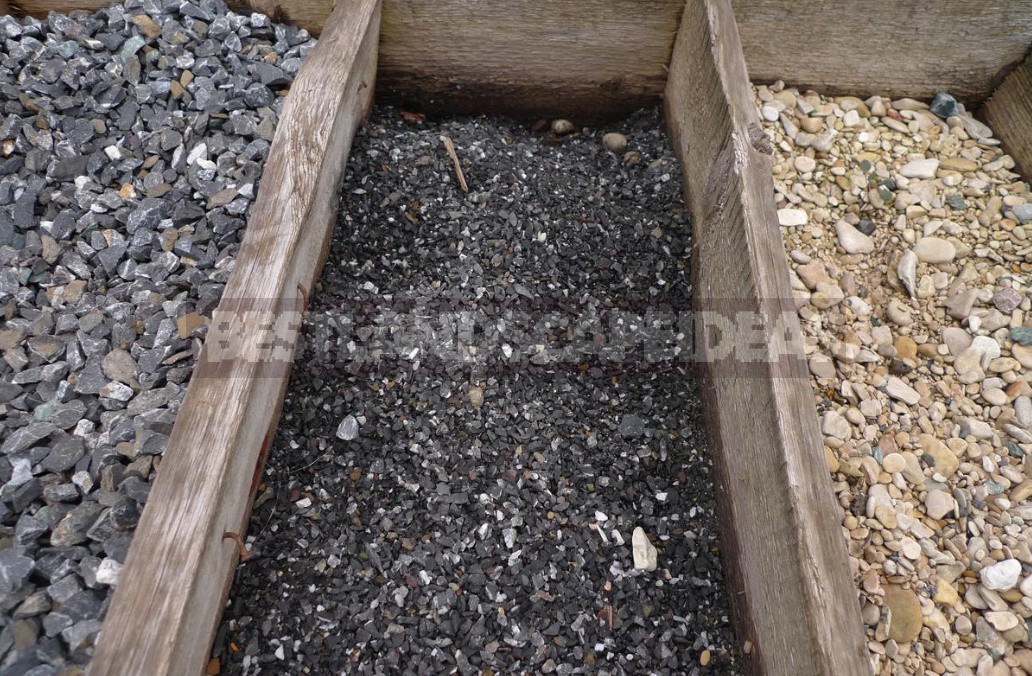 Stones in the markets are sold in kilograms (boulders and blocks), cubic meters (from quarries), square meters, in stacks on pallets (flat). There are many opportunities to mislead the buyer, counting cubes in tons, laying out "layers" of square meters, estimating the weight of large boulders by eye, etc. Be vigilant and ask sellers the right questions: this is not the stone age!