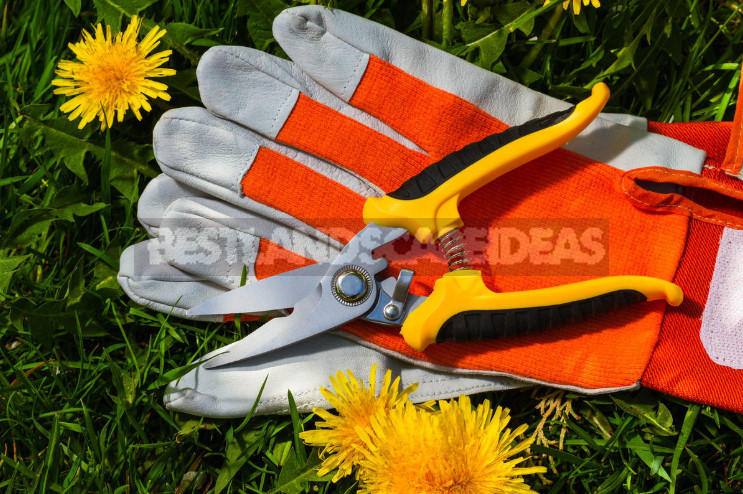 Without pruning shears in the country can not do. But in selling so many different models that dazzled even me. And how difficult it is for beginners! So I decided to talk about how to choose the right pruner. It turned out I have 11 tips that I hope will help make your trip to the store for secateurs easier.
Tip 1. Try different arrangements before buying
If possible, you need to try different variants of secateurs in the case to assess the convenience of each in the work. Say, fashionable now secateurs with ratchet mechanism personally do not suit me: the need for one cut to squeeze the handles several times slows down and tires, and even the cuts are uneven. So I recommend trying different types of pruners in advance. You can ask your friends gardeners to use their tool: it is enough to cut a couple of twigs, and it will become clear "your" is a pruner or "not yours".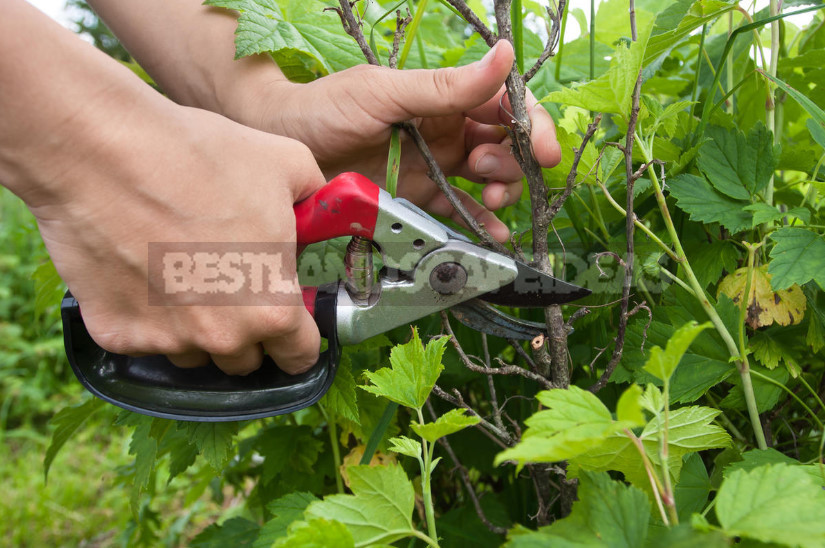 I have other requirements, but they are already from the category of personal preferences. Like the usual spring pruning: band I somehow fail faster, and made according to the principle pegs or pins for all cling to. I'm also used to using curved blades, one of which cuts and the other doesn't. But your opinion may not coincide with mine, so I again urge you to try the pruner personally-before buying.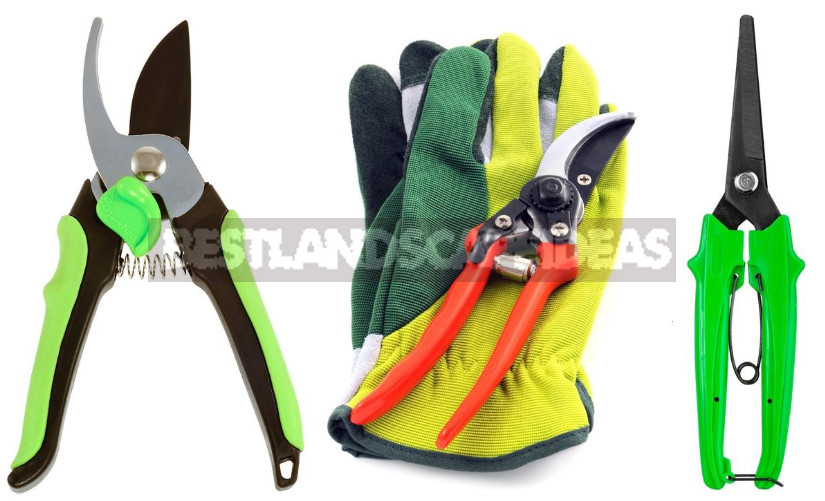 Tip 2. The size of the pruner should be suitable for you personally
I noticed that not too experienced gardeners are more suitable medium or small pruners. Indeed, they are the easiest to get used to. But all people are different. Therefore, it is necessary to" feel " the tool before buying and give preference to the one that subjectively seems more convenient. Keep in mind that the first impression about the hand pruner or not, is usually true. A couple of years ago I forgot about it and bought a model that seemed a little small to me from the very beginning. But then the seller could offer only a smaller, pruning shears, and I had hoped she would adjust. But it never happened.
By the way, the brush I have is not very large – so I think the widespread idea of "big hands – big shears" myth. Some models are equipped with a knob opening. This can be useful when one shears are different people: one dainty hands, and the other is immense.
Tip 3. Do not chase the maximum cut diameter
In the description of the tool, be sure to pay attention to such a characteristic as the maximum diameter of the cut. But keep in mind that cutting thicker branches requires a certain skill. While it is not developed, it is better not to strive for power, and take the shears, to which "tough" branches up to 18-20 mm in diameter.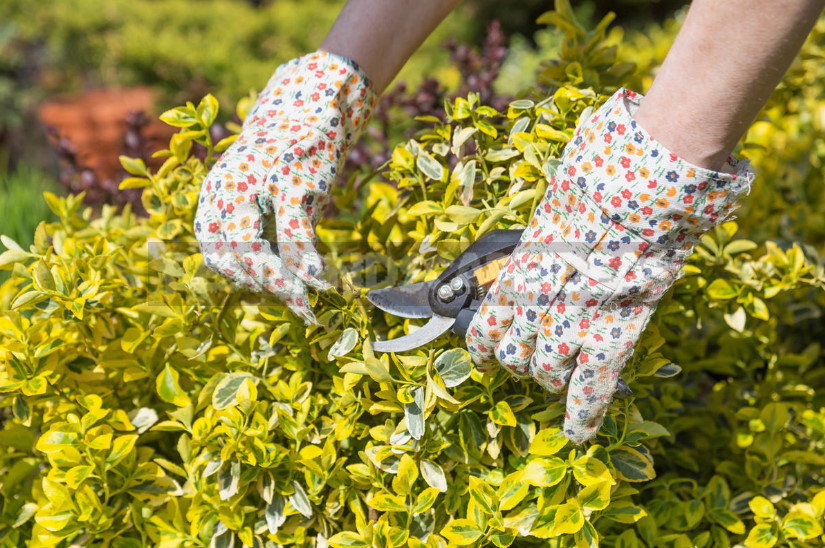 Tip 4. Test the tool in motion
Take your time and do not fuss in the store, open and close the tool several times, shake it open and closed to make sure that the blades do not move without your desire. Spontaneous opening leads to injury,and too tight latch will greatly slow down. Click the handles, holding the brush in different positions – no obstacles should be felt. It should be convenient immediately, without any reservations.
Tip 5. Pruning shears should be sharp
Wood is a hard and viscous substance that lends itself only to a well-sharpened blade. At the same time, the quality of the cut is very important for your plants – if the pruner will "gnaw" and "chew" branches, unpleasant consequences will not take long to wait. To assess the sharpness of the blade, take a normal piece of paper, fix it with the edge and try at right angles to cut it from the end of the blade of an open pruner, acting as a knife. If the paper is cut, the pruner is sharp enough to work. Refuse to buy a blunt instrument. Do not count on the fact that you yourself sharpen it properly. At least you will need some knowledge and skill, as a maximum device for sharpening the pruner.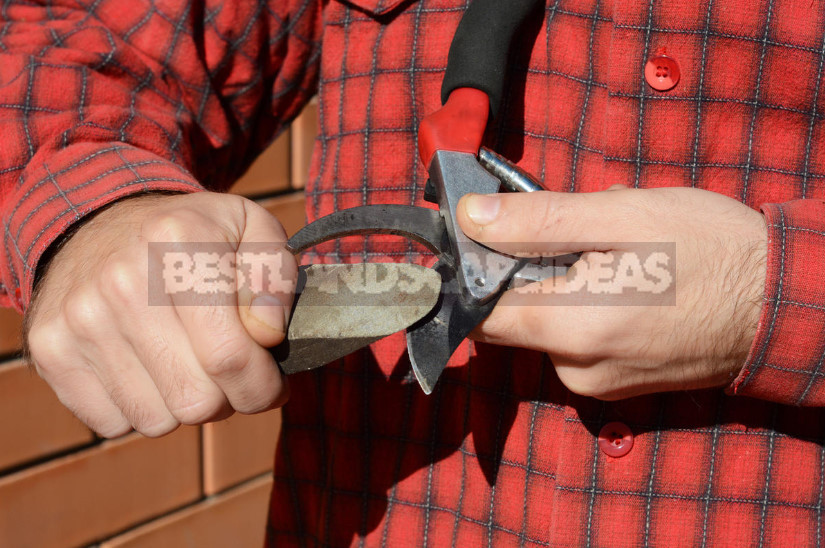 Tip 6. Smooth blades are better
Any furrows, scratches or bumps on the cutting parts increase friction, complicate the cut and make the wounds worse. The cutting parts must be well polished. Some models have Teflon coating on the blades, which improves sliding and protects the metal from corrosion.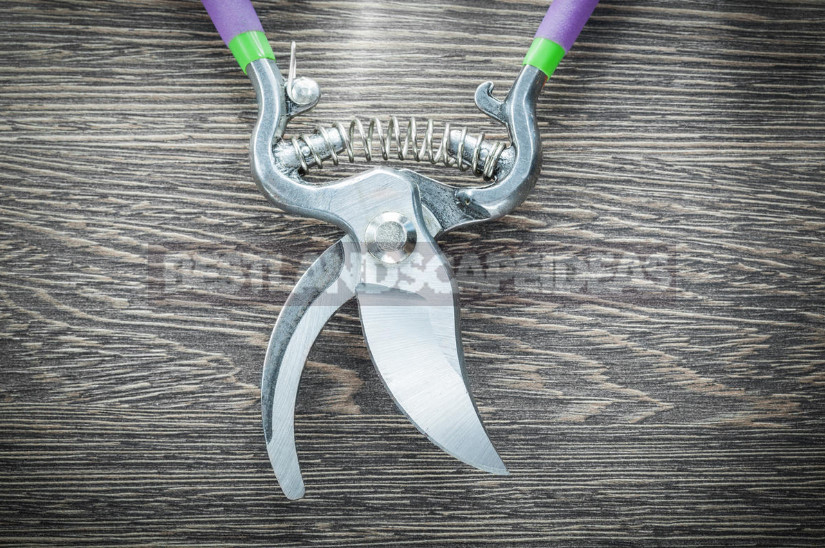 Tip 7. Evaluate the strength of the blades
It directly affects the durability. Well, if the cutting parts are made of strong and hard (hardened) steel: soft can be wrapped even after the first use and quickly blunted. It should be remembered that the constituent elements are less durable than the whole, because the pruner undergoes large mechanical loads. For myself, I excluded secateurs with cutting steel plates, because they do not withstand intensive work for long. But Amateur gardeners, whose annual volume of pruning is small, they can approach.
Tip 8. Take the pruning shears with strong and comfortable handles
They should look powerful, not flimsy, because they play the role of levers and must withstand considerable effort. Choosing the pruner with strength handle and remember, rate the eye of their thickness. Frankly thin and frail to take not worth it. Also sold pruners with a protective arc on the lower handle, but it is the most powerful tools for cutting large diameter branches. As a rule, all secateurs with ratchet mechanism are equipped with protective arcs.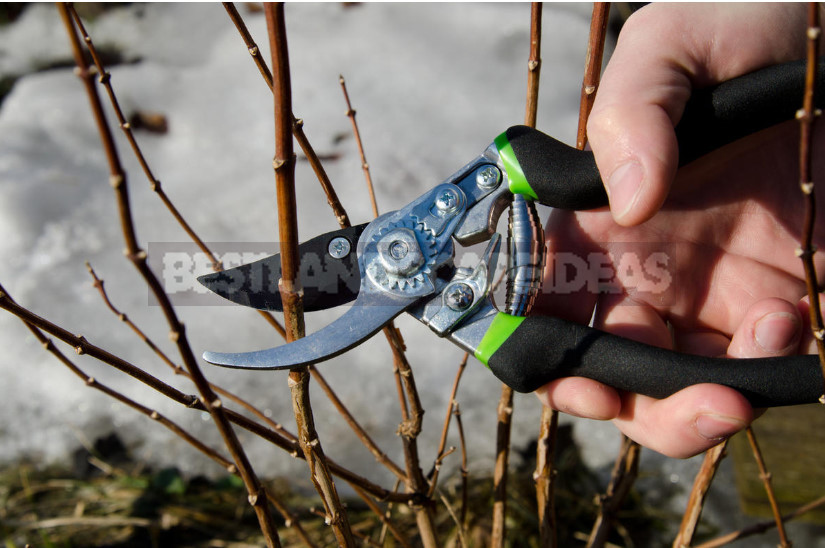 It is better to avoid too convex stamped patterns – they can RUB the hand, but very smooth surfaces strive to slip out. Look for options with pleasant to the touch, not slippery and not too bumpy pads. In my experience, rubber pads for pens are the most convenient to use.
Tip 9. The brighter, the better
This is a very simple advice, we can say, lying on the surface. How often do you lose a tool in the garden? Yes all the time! The acidic coloring of your pruner reduces the chances that it will be accidentally lost. In General, this advice applies to any small suburban equipment.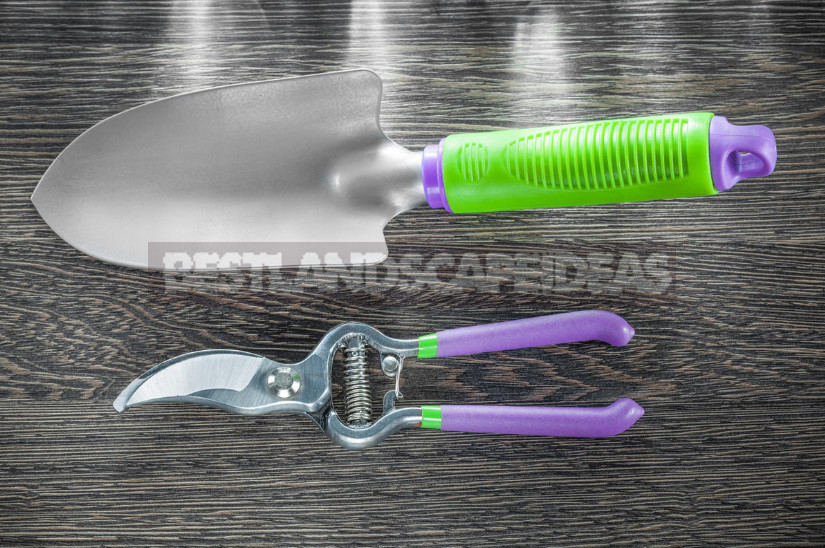 Tip 10. Secateurs should be more than one
Once you have used all the previous tips and chosen a tool for trimming, remember that you or your family members will probably be tempted to use it for other summer jobs.
I always meet people who do trim scrap shears all in a row. As a result, the blades are quickly blunted and covered with scratches, there are traces of corrosion on the metal, and the screw fastening the halves is loosened. Pruner loses its properties, and restore them difficult, and often impossible. It is impossible to cut trees with such a tool! Therefore, it makes sense to have not one tool for all occasions, but several – for different tasks.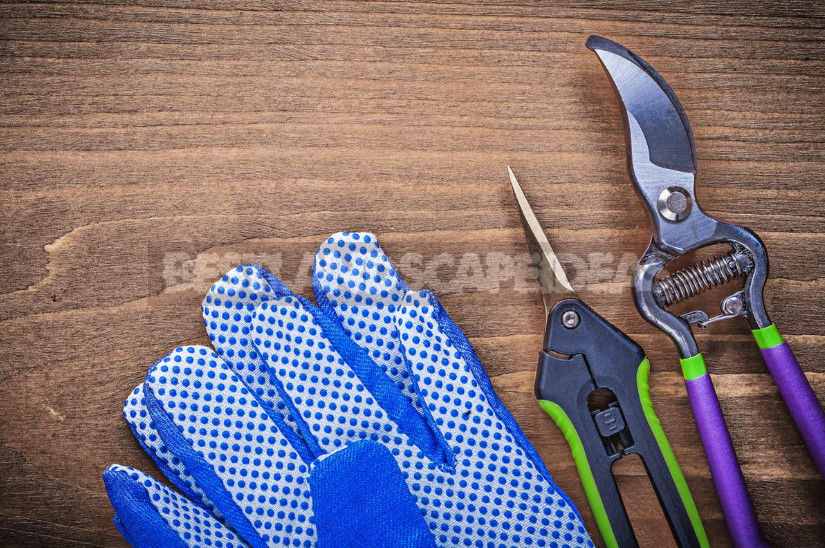 Three types of pruners, which should be in the Arsenal of each gardener
1. First my rating pruner with anvil and curved blades, which is useful for pruning branches up to a diameter of 18-20 mm Anvil will cope with quite massive branches. It is better to use for anti-aging and sanitary pruning.

2. In second place I would put the pruner straight cut. This is the basic tool of any gardener. It is ideal for living branches with a diameter of up to 18 mm. They can cut branches of trees and shrubs, hard stems of flowers, twigs for bath brooms. And thanks to the different shape you will not confuse it with the first pruner.

3. Universal garden shears have never been superfluous, so they were in my top three. I always have them with me, on the hook. With the claimed diameter of the cut to 10 mm scissors will cope with thin young shoots and stems of flowers. Here they need to cut the film, garter wire, cardboard and other garden stuff that will turn up at hand.

These three main types of cutting tools are very helpful in our garden business. But there is another type of pruner, however, while I have not tested it, is a grafting pruner. I've been looking at it for a long time, but I still haven't bought it. However the hands are pretty itchy, especially in anticipation of spring. They say it is a faithful assistant to all lovers of vaccinations. The cut makes a smooth, without flaws, so the graft and rootstock exactly match, which is very important for good engraftment of vaccination. I hope to try it soon.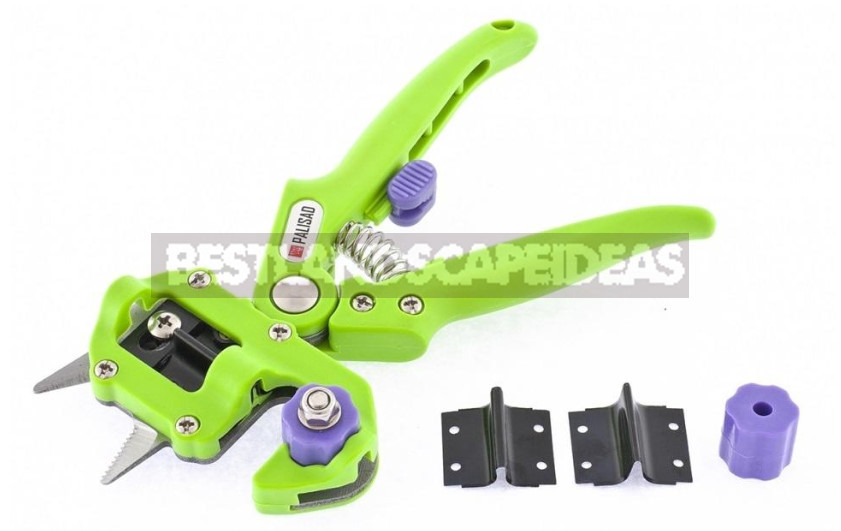 Tip 11. Take care of your hands
And one more tip, bonus: never neglect safety precautions at any manipulations with a secateur. Always work with gloves and hold the tool correctly, because it is very easy to get injured. You can not only scratch your hands on the branches, but also to rub such calluses (with a large amount of pruning), then a week in the hand can not take anything. So think about your safety in advance and take care of yourself.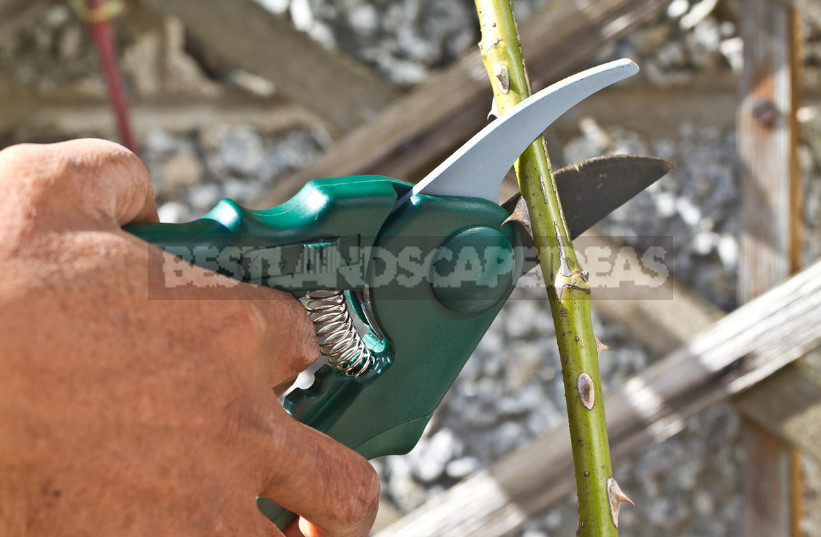 And in completing the test on attentiveness. I suggest you look at this photo and in the comments to discuss what is wrong here. I found three errors. What about you?