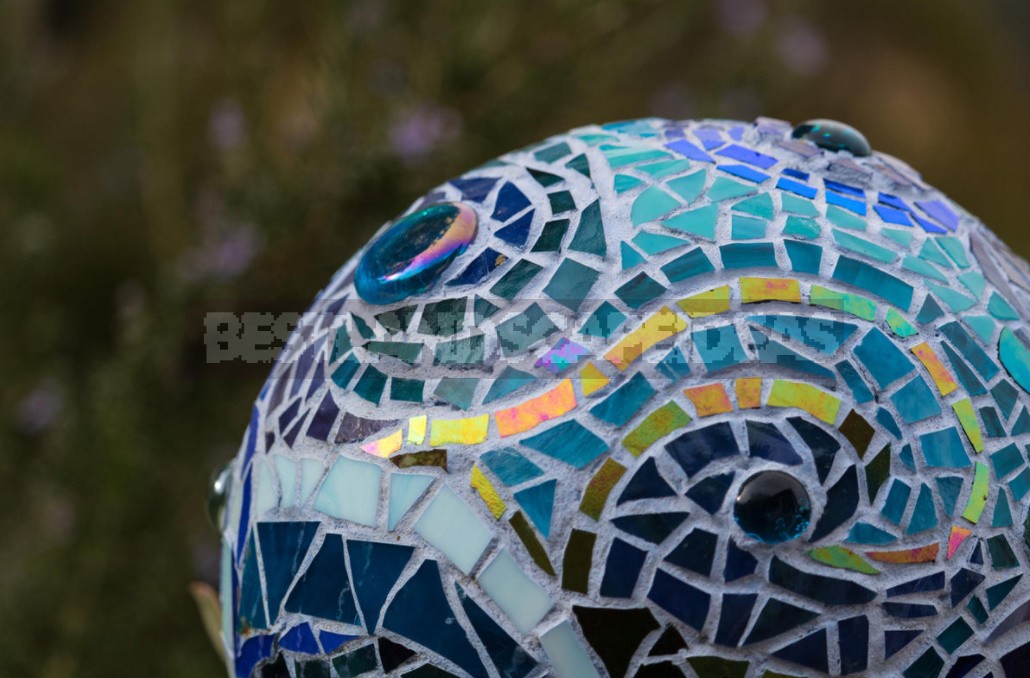 Summer residents are creative people. In addition to the pragmatic cultivation of vegetables, they plant chic flower beds. They also build and decorate their land, sometimes creating real works of art. For those who are not averse to creating something on their own, we present the best ideas for using old ceramic tiles.
What's left of the repairs? Finding a use for it for a creative nature is not a problem. Let's see what you can do with old tiles and stoneware.
Mosaic
The first thing that comes to mind is making mosaics. And among the summer residents there are many craftsmen who create worthy design samples from the construction remains.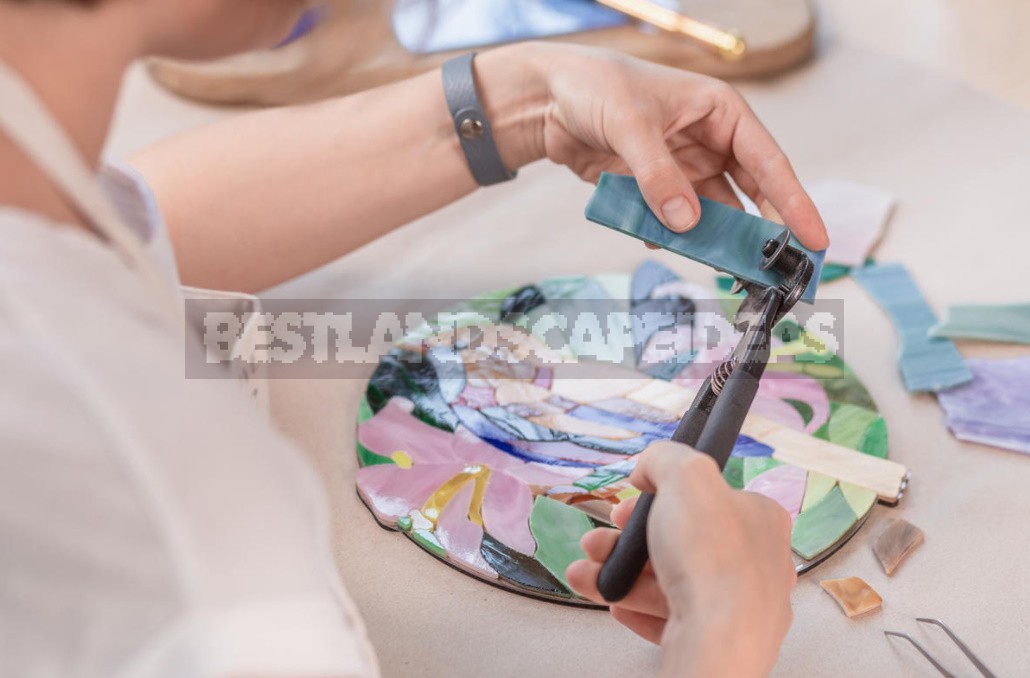 Indeed, if you have only scraps left over from laying, or old chipped tiles, then you can not find a better application than mosaic in any techniques — trencadis (broken mosaic), Roman, piece or modular. The image made up of colored elements can be decorated with various items of country use — a garden table and bench, a decorative fountain, flower pots, borders of flowerbeds and high beds. You can build multi-colored "steps" to design paths between flower beds. Or even decorate the walls of a garden house.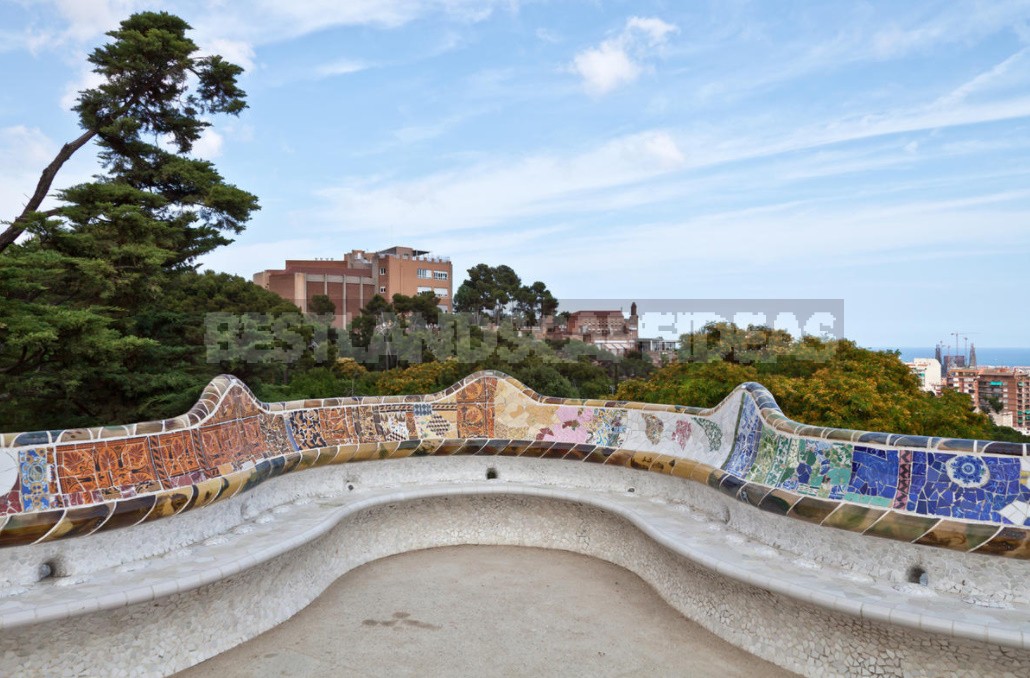 It is worth noting that it is not necessary to use a ready — made object-a table, bench or flower pot as the basis for a mosaic. It can be constructed independently, using other remnants from construction.
For the device of a garden sofa, the remaining bricks and blocks are suitable, for a flower container — cement mortar and burlap. And balls decorated with mosaics (a popular garden decor), in General, can only consist of old crumpled Newspapers inside.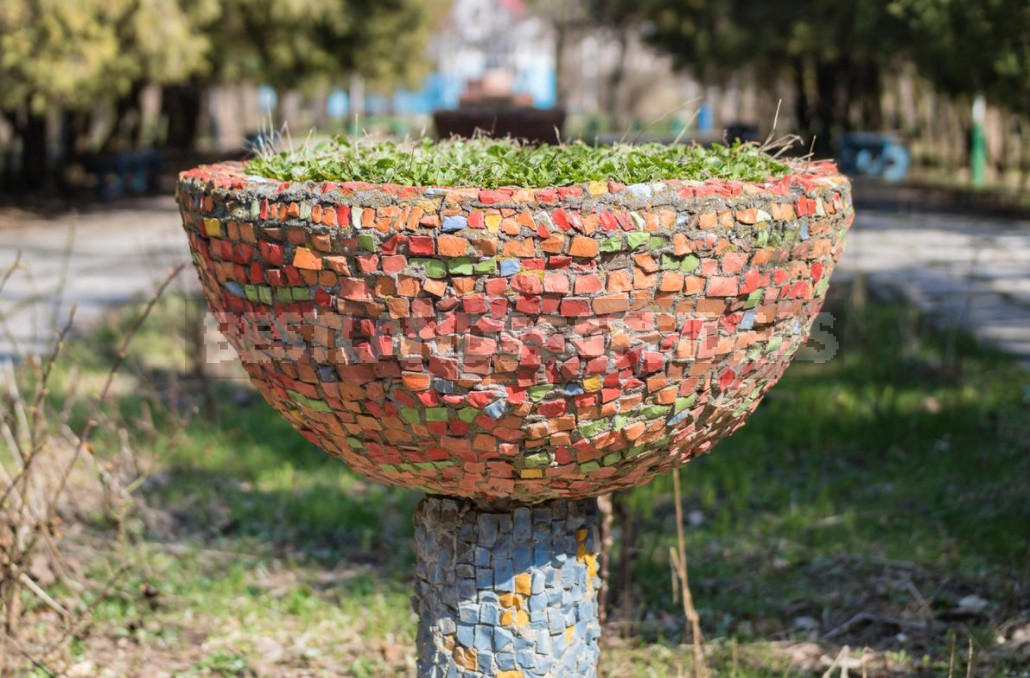 Whatever you do in the mosaic technique (path, garden furniture, flower beds, fountains, sculptures, decorated the facade of the house or decorated the surface of a blind fence), the main thing is to observe the technology. If the item is intended for the street, you need to use a water-resistant adhesive that can withstand more than one freeze-thaw cycle.
For a mosaic garden path, choose floor tiles: unlike glazed (wall), it will not be slippery.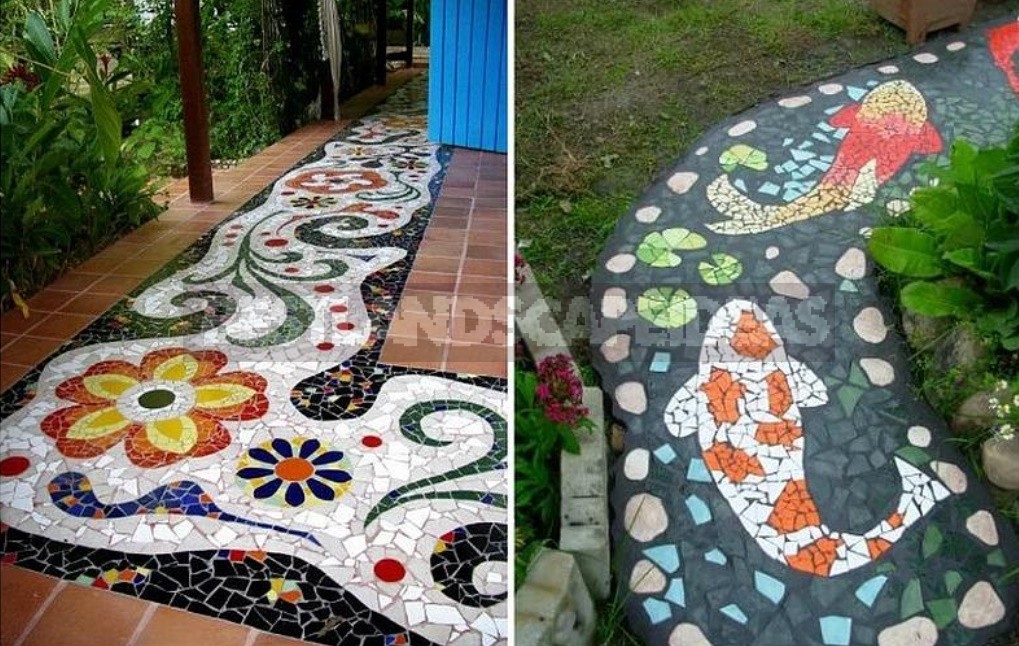 Bright glossy ceramic tiles can be used to decorate the steps of the stairs — and beautiful, and not dangerous. Items that are supposed to be touched by hands should not have sharp edges — process the mosaic elements before gluing or "sink" the tile pieces deeper into the glue or grout.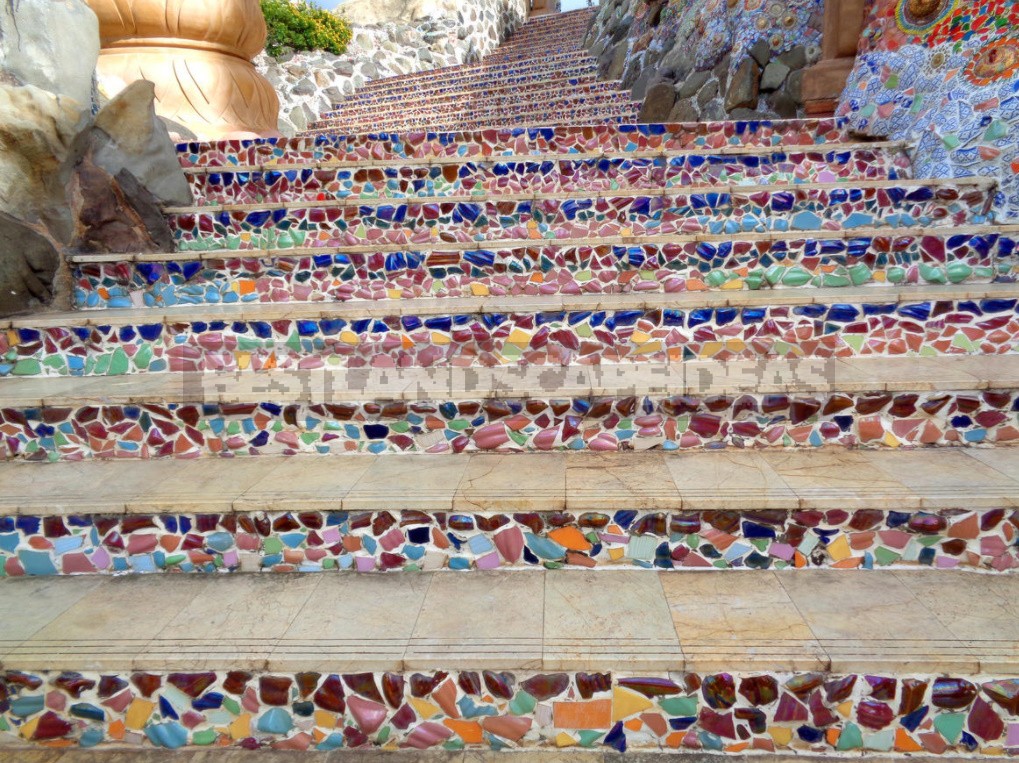 If you do not decide to start a large-scale project right away, try your hand at small forms. For example, create a garden figurine or decorate any surface in your garden or home with mosaic fragments.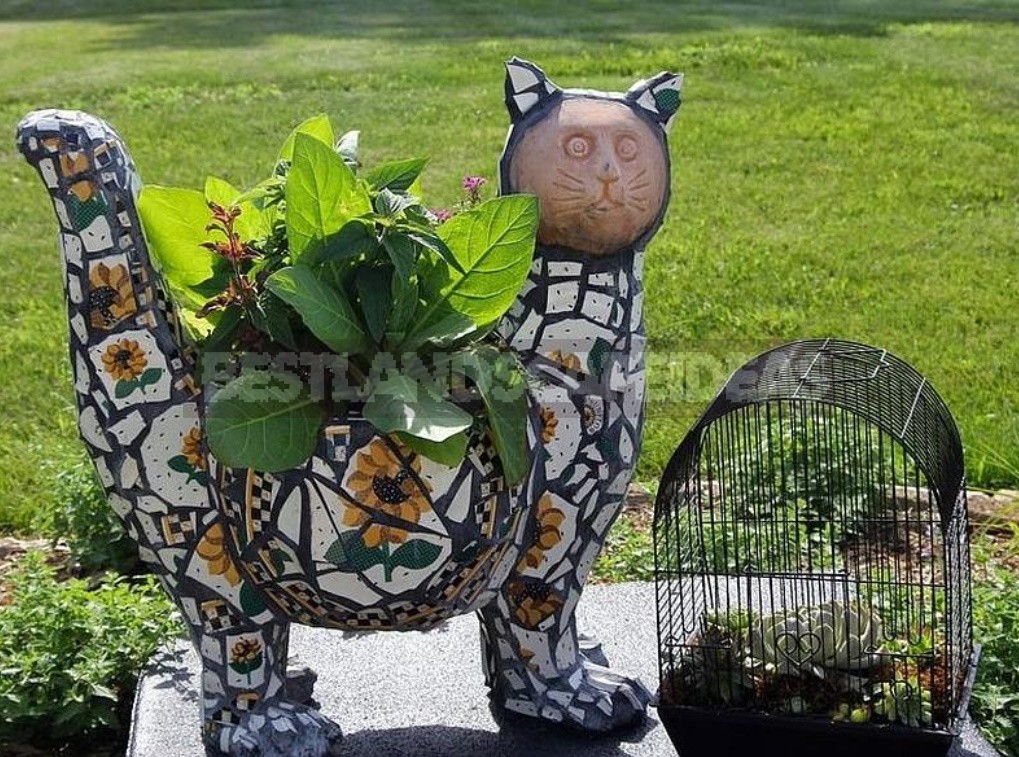 Trays
If you have, in addition to scraps, there is a whole tile left, and in addition it is beautiful, do not rush to rush at it with a hammer to break it for the mosaic. Tiles can be used to decorate a tray or Breakfast table.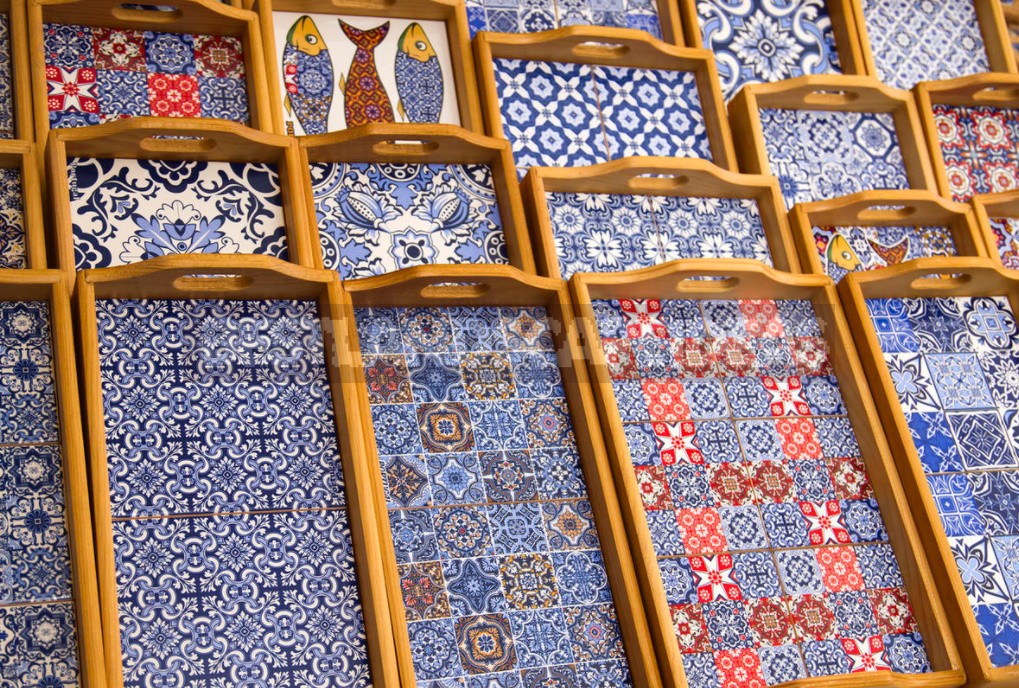 You can make a blank for the tray yourself or buy it in stores for creativity. For gluing tiles on a wooden surface, it is better to use a mounting glue of the "liquid nails" type. And in the set for such a tray, make coasters for hot food or Cup holders.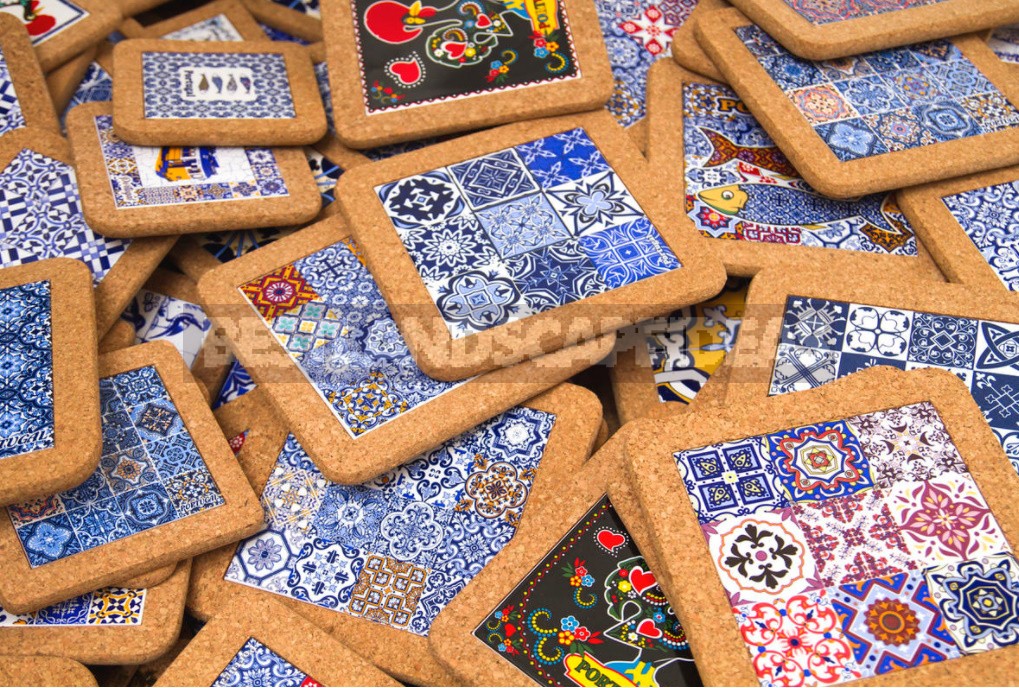 If you are the owner of a beautiful large-format tile, then a wooden backing is optional. Buy a pair of furniture handles-brackets of a suitable design, drill holes in the tile, attach the handles. The reverse side of this tray is decorated by gluing thin plywood, cork sheet or even felt.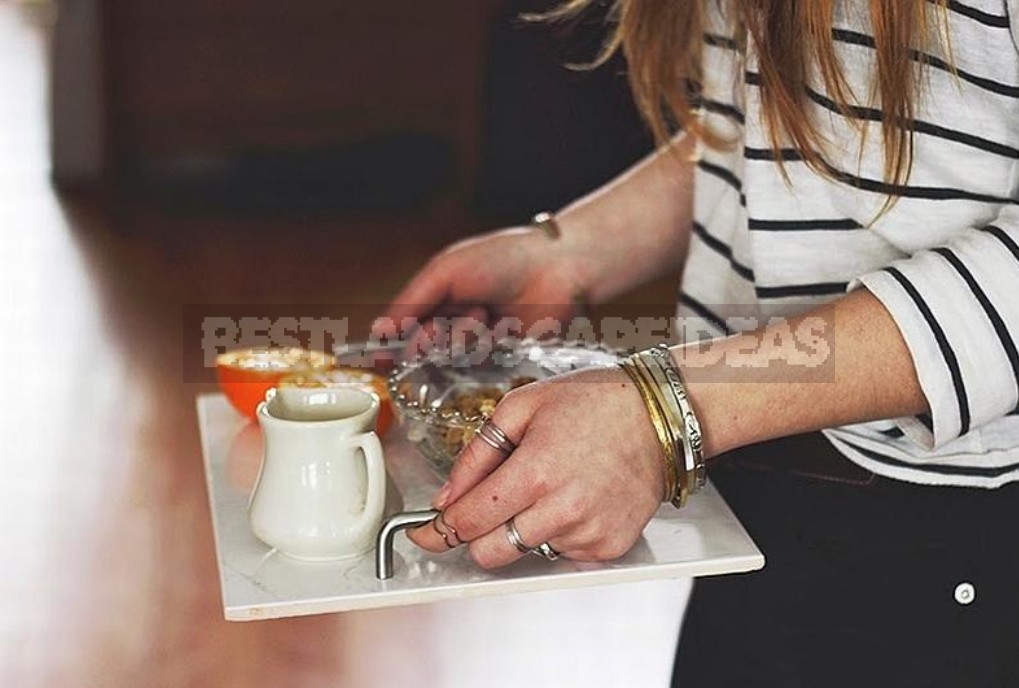 An ordinary cardboard box will turn into a box if you stick suitable tiles on its walls and cover. Ceramics will give the necessary strength to the walls, and the inner surface can be finished to your taste and depending on the purpose. These boxes are useful in the kitchen or bathroom for storing various small items.
For furniture
We are used to tiles made of ceramic or stoneware used as a finishing material for walls and floors. Why not use it for furniture decoration?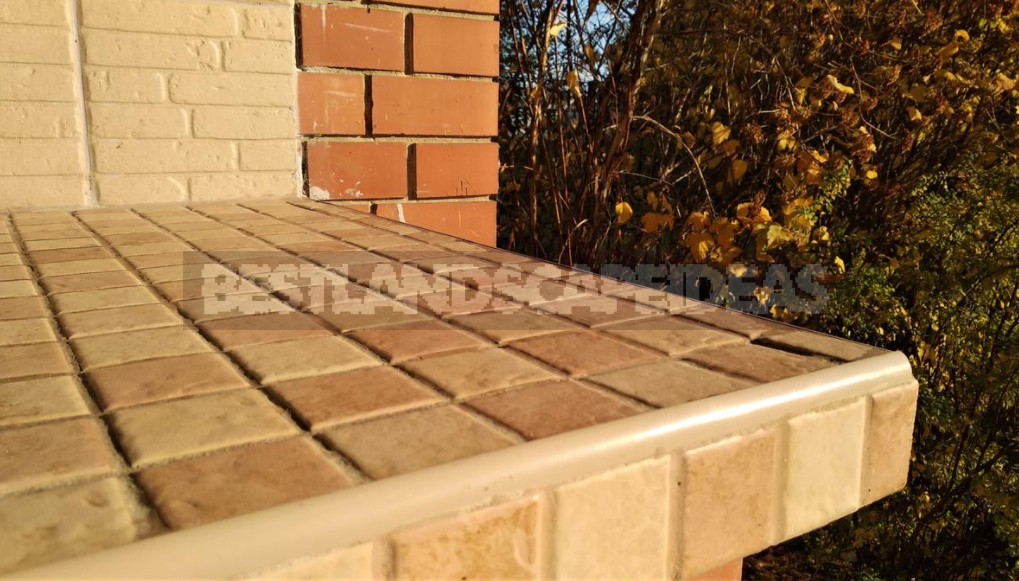 Countertops in the kitchen or bathroom made of tiles, if not the usual, then quite common option. But the British designer Lee Broom in the Tile collection used ceramic tiles for the coffee table and table lamp and created unusual ceramic furniture for the living room.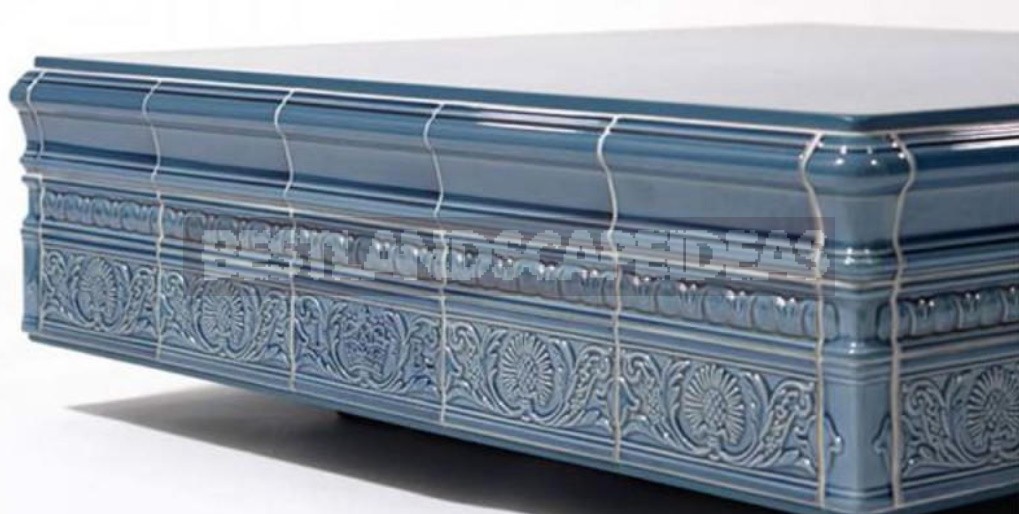 Ceramic lamps in the designer's collection are designed to balance the monumental volume of the table and set a vertical rhythm. However, they can also become a self-sufficient interior item.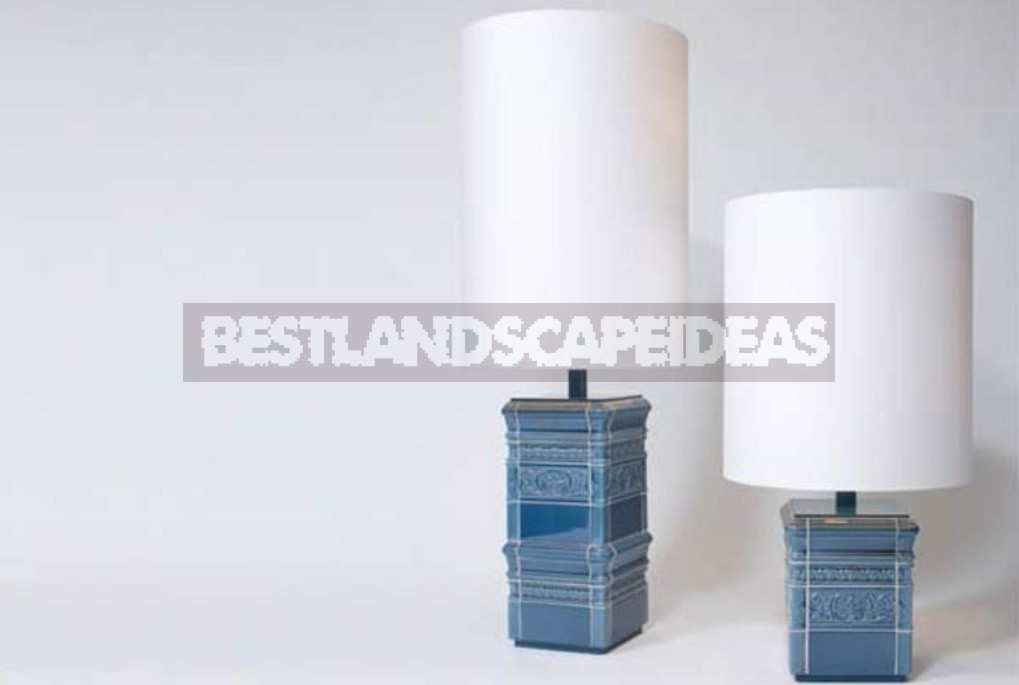 Do you want to create your own designer furniture? Try decorating furniture doors with ceramic tiles. For example, at kitchen cabinets. Just stick the tile on the furniture facade, fill the seams with grout or sealant, and frame the tile panels with suitable plastic or wood corners.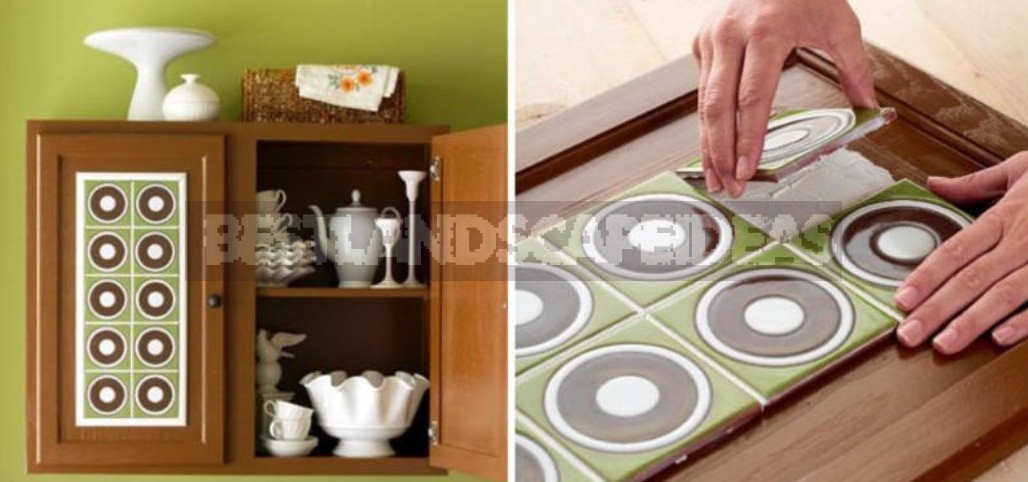 And of course, ceramic tiles are perfect for making a frame for a mirror, painting or photo.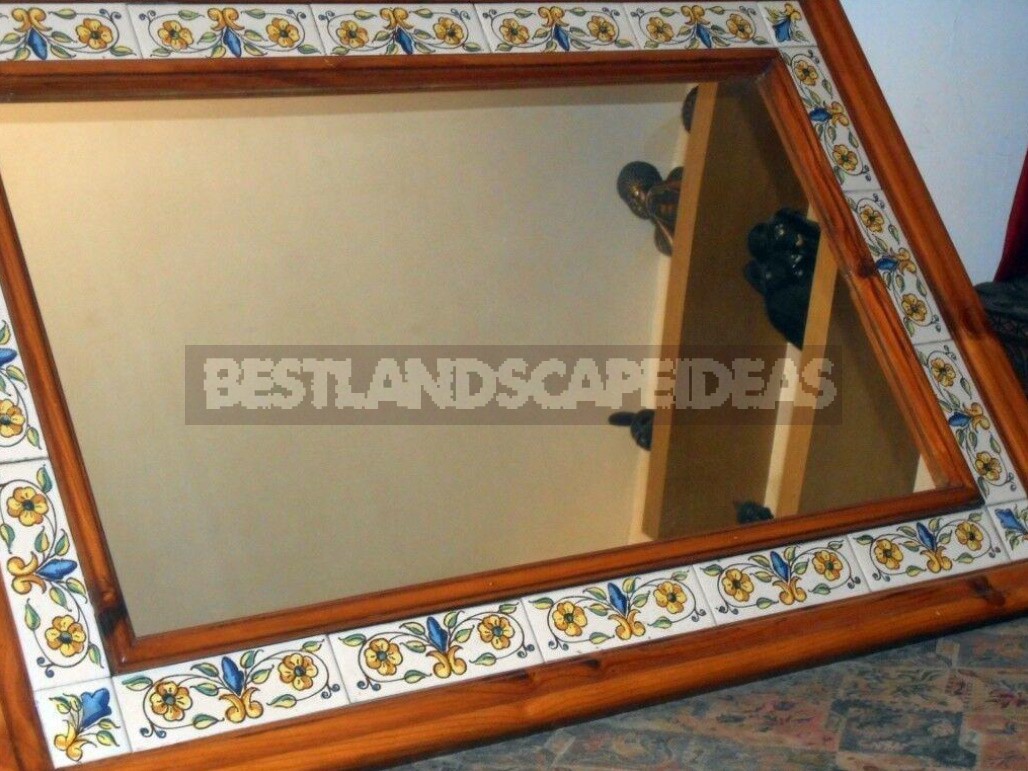 Photos on ceramics and tiles as a basis for creativity
Framing a photo or picture is not the only thing that ceramic tiles can do. The possibilities of modern full-color printing allow you to make the tile itself a photo.
There are many ways to apply an image to the base. For example, you can use the sublimation method, when a sublimation polymer is applied to the surface, and then when heated, special ink is transferred to this layer from a pre-printed image on paper. Special tiles are usually sold in the same place where image transfer services are provided. You can also buy a sublimation polymer in a spray to apply the image to the base that is available.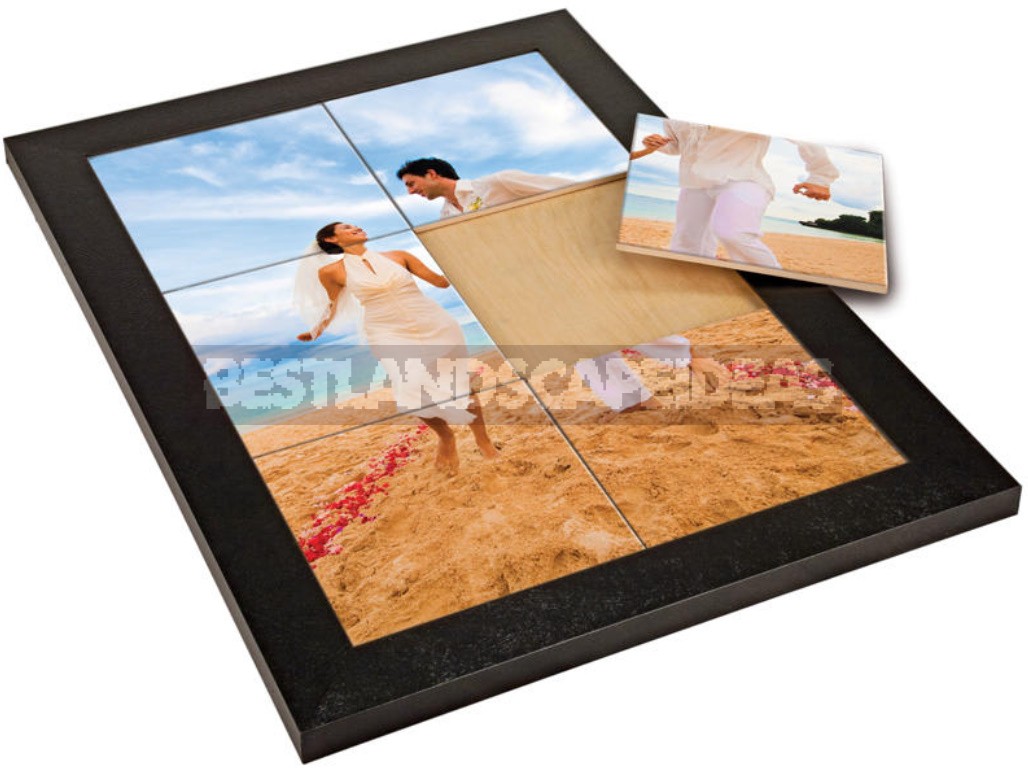 Another option is UV printing. To do this, use ink that hardens in ultraviolet light. Printing is done without creating an intermediate drawing on paper — directly on the tile surface. Another method is underglaze decal: in this way, a drawing is applied to mass — consumption porcelain dishes.
You can apply a unique image to a ceramic tile by painting it to your liking. For such a decor, you will need ceramic paints, which are offered in the assortment of stores for creativity.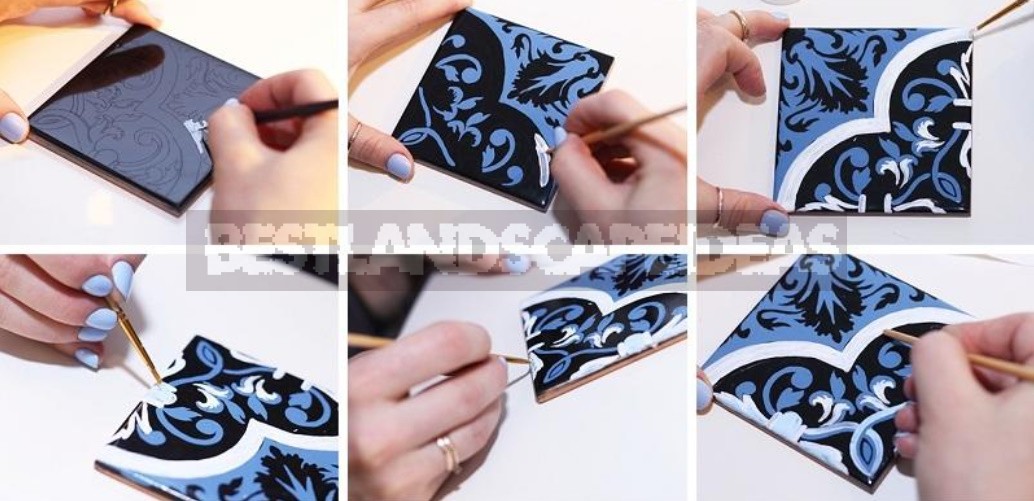 There are overglaze coloring compounds. They are not applied as usual paints for ceramics (under the glaze): they can be used to paint a finished item that is already covered with glaze, such as tile. Overglaze ceramic paints are of 2 types — for subsequent firing and those that can be used without thermal fixation.
Roasting does not require a high temperature, which is necessary for melting glazes — just a regular household oven. In addition to paints, you may need crayons and markers for painting ceramics. The use of decorated tiles is at the discretion of the author: you can use them for their intended purpose (by pasting them on the wall), make a panel in a frame, or give them away as Souvenirs.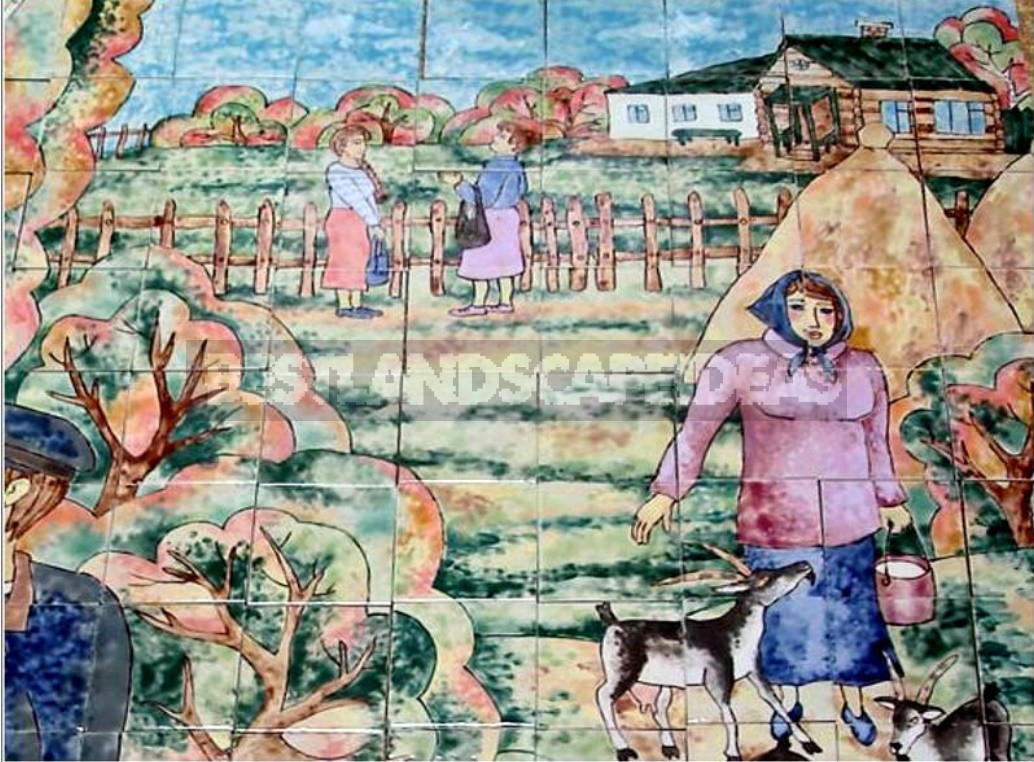 I hope you won't worry about the ceramic tiles left after the construction. On the contrary, you will regret that there are not enough leftovers to implement all your creative ideas.