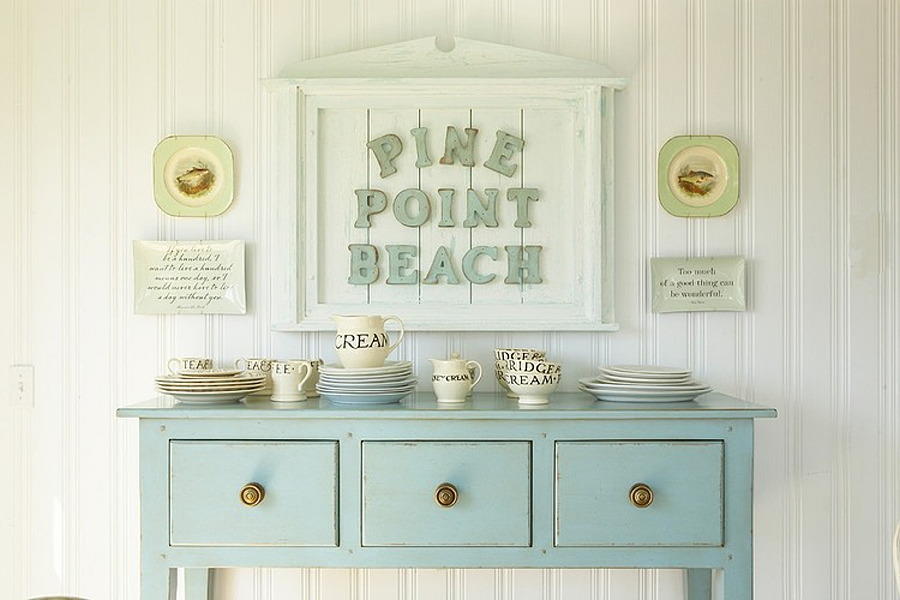 Designer Tracy Rapisardi is very good at creating fabulous cottages like this from small country houses. The simplified color palette makes all the rooms literally magical and very original.
In this project, you see a classic example of the "coastal" style, which is very popular in the northeastern United States. Most often it is a small typical American cottage in a small town on the Pacific coast. Often this is the second home for the owner – a country house. It is used for holidays, weekends, family vacations, or just relaxing away from the metropolis.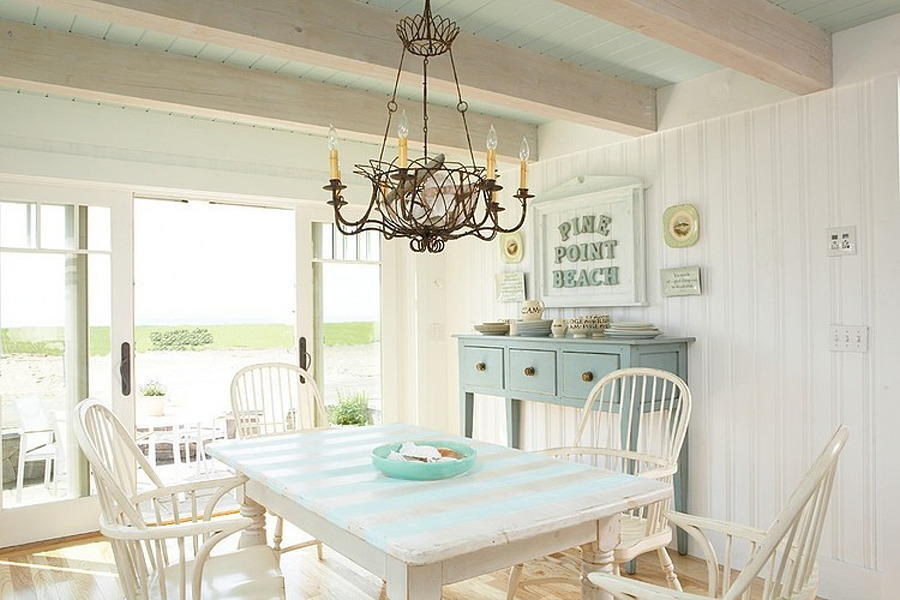 Therefore, the style here is selected according to the festive mood, and the interior should first of all relax and inspire only positive thoughts. This effect is achieved through furniture, accessories and a color palette.
It was based on a soft, light sandy shade of white, embodying the inner beauty of the beach. The second main color-blue waves-completes the picture of the coastal landscape.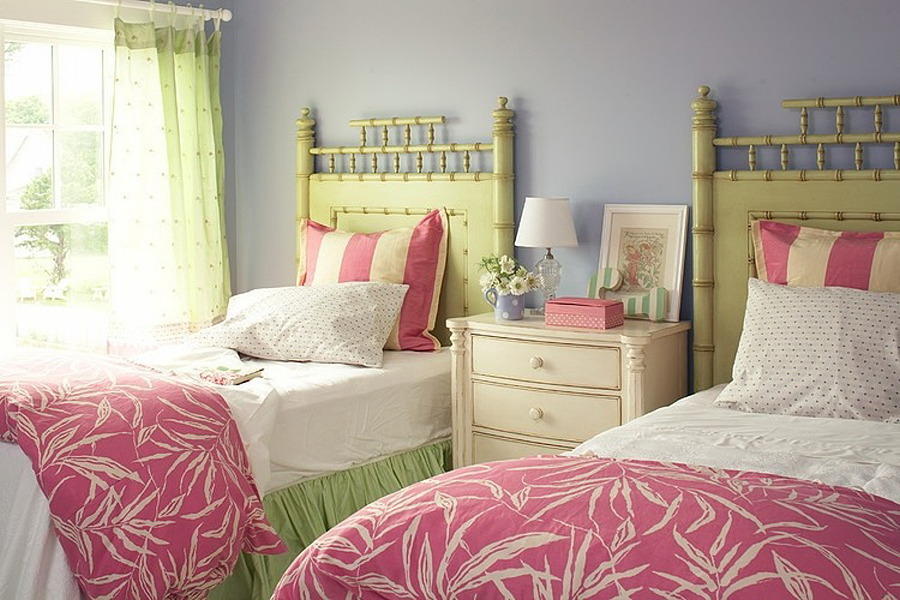 The only children's designer decided to use two colors-watermelon and green, which made the room of teenage girls more cute and feminine. Both children's rooms were decorated according to their personal wishes, but some things are still chosen by the designers themselves.
Tracy Rapisardi believes that a good interior is obtained only when the preferences of all those living in the house are taken into account. And there is no point in creating something beautiful if someone at home is not satisfied.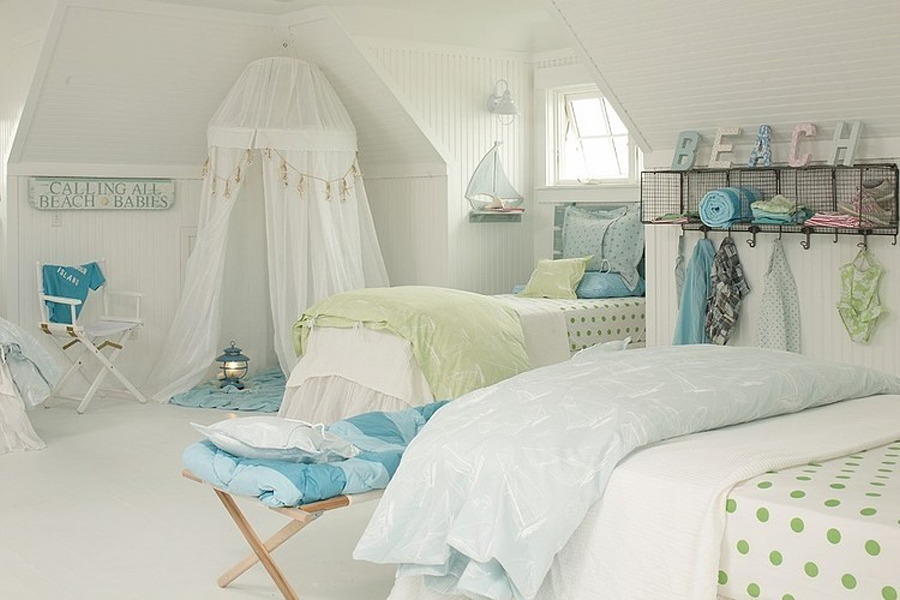 Here, lime was added to the light blue and white, which, by the way, can bring freshness to any room. This shade can be successfully used in the kitchen or on the veranda, where you want to slightly smooth out the bright colors of everyday life.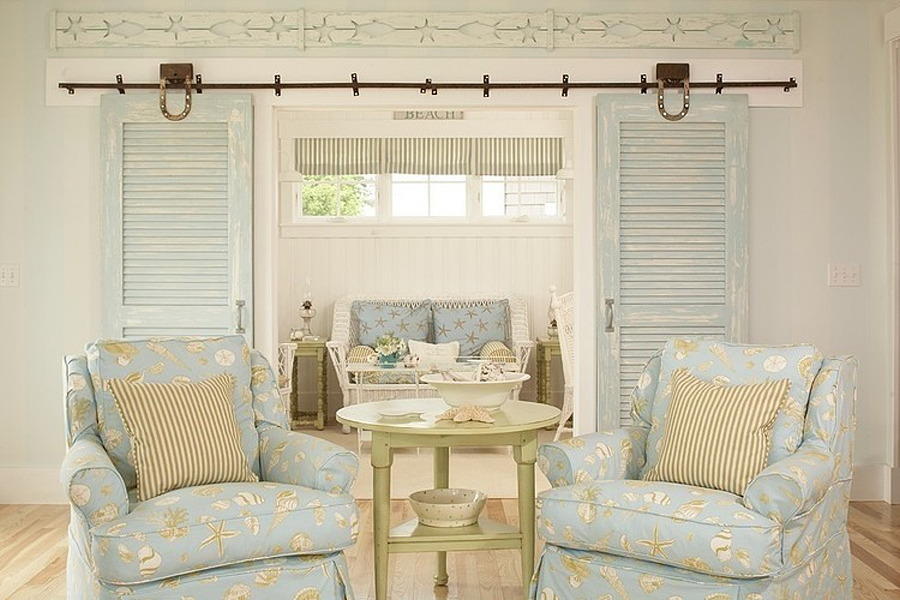 Blue furniture in the living room is very characteristic of the coastal style of interior design. Sitting on it really creates a feeling of summer bliss, freshness and good mood. Sometimes the upholstery is chosen in sand or white, then pillows or other sky-blue textiles are required. In addition, each room has hints of the proximity of the ocean — sea shells and their images, figures of ships, lighthouses, buoys and other thematic objects.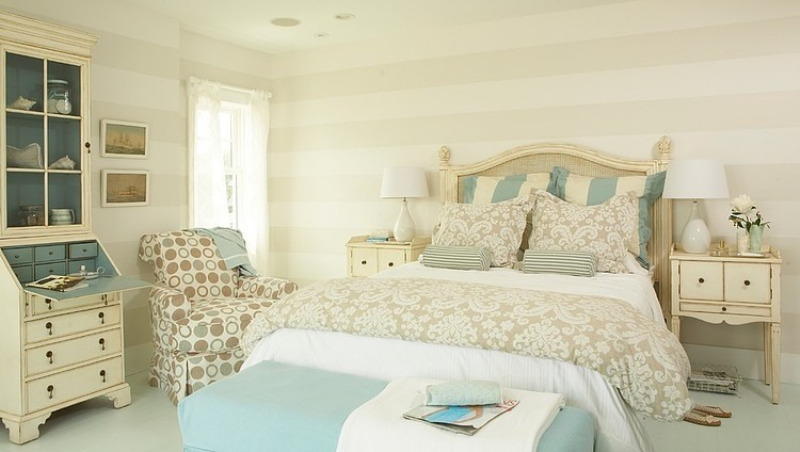 The master bedroom in this house is strictly designed in the Old English style, in which all the shades have been replaced to match the coastal style. Therefore, the elegant wooden furniture is decorated with blue and white striped fabric, and the walls are decorated with paintings of ships.