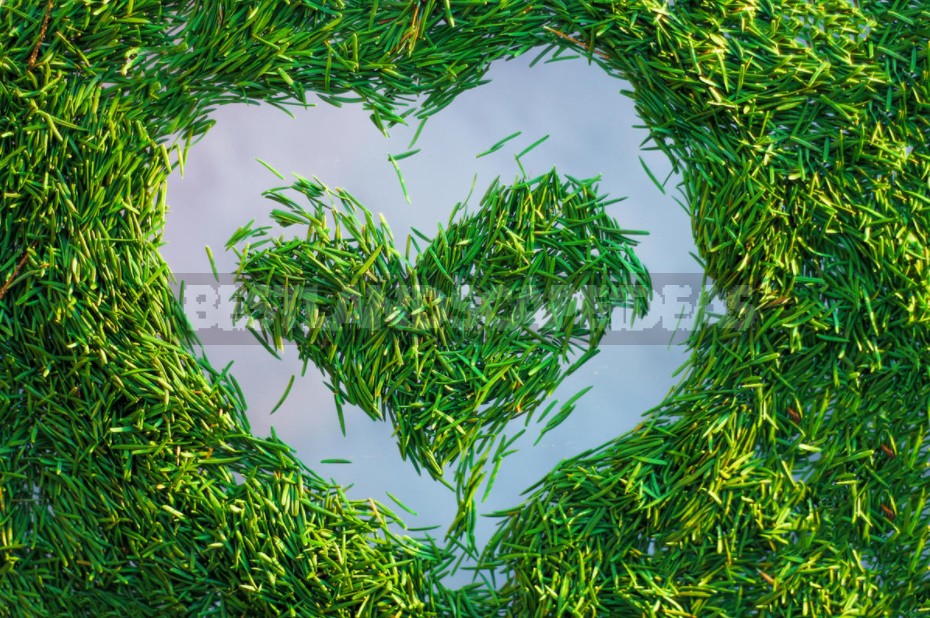 Everyone knows that pine and spruce needles are rich in vitamins, trace elements and phytoncides, so they are in demand in folk medicine and cosmetology. But even in the garden, it will bring a lot of benefits. The main thing is to dispose of the prickly wealth properly: not just scatter it where you have to, but choose effective ways of using it. Which ones? Now I will tell you about the most affordable and practical ones that I managed to find.
1. Shelter plants for the winter
You can use both needles and branches of pine and spruce-spruce branches. If you properly lay the branches (needles down), it will also protect the plant from rodents.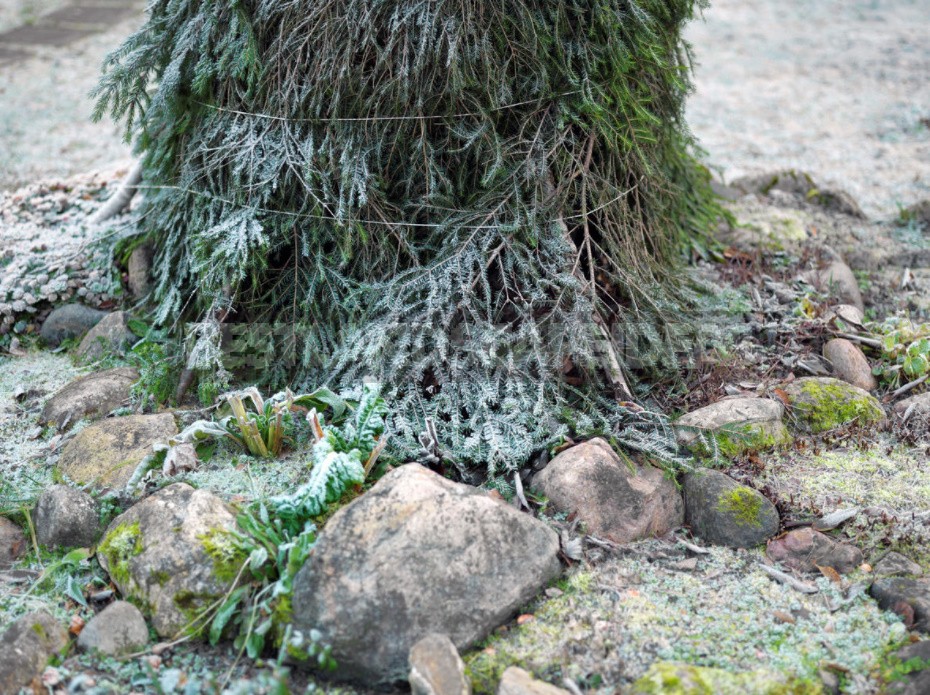 Unfortunately, this luxury is not available to me, so I can only judge the effectiveness of spruce branches from the words of others.
2. Mulching
Almost any pine needles will do — pine, spruce, larch, fir. Under flower and vegetable crops, the layer of coniferous mulch should be at least 5 cm, for shrubs it needs 7-10 cm, and under trees it is increased to 15 cm.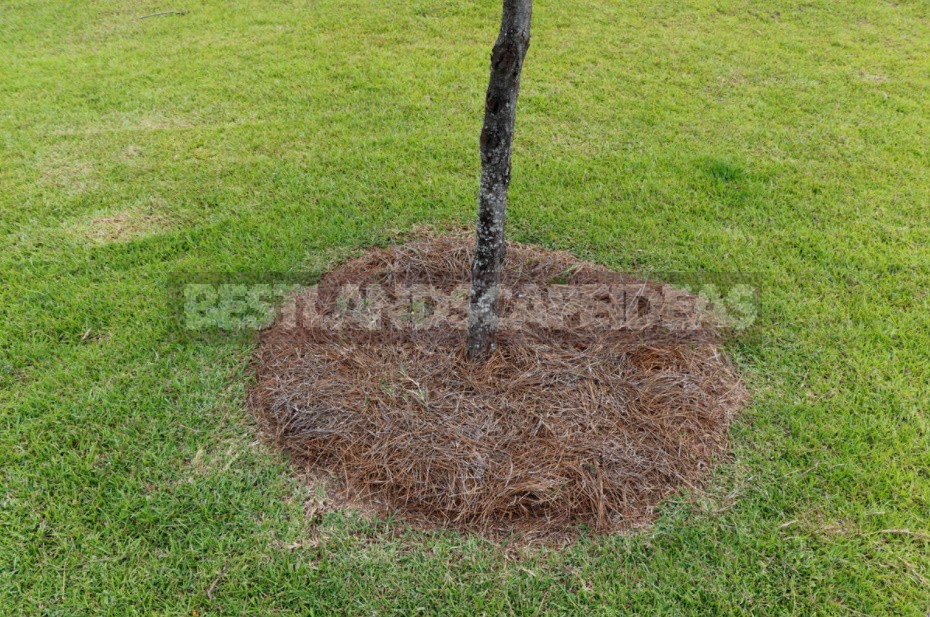 This method (like any other) has advantages and disadvantages that you should be aware of. The advantages include:
durability of the material. Needles decompose for a long time, so you will not have to change the mulch often;
the needles are light, do not stick, they pass water and air well;
slugs do not start under the coniferous litter — and phytoncides, of which there are many in the coniferous, reduce the risk of mold and fungal diseases;
weeds grow worse through needle litter than through grass, for example;
this mulch looks very attractive and, importantly, with a large planting area, this is a budget option.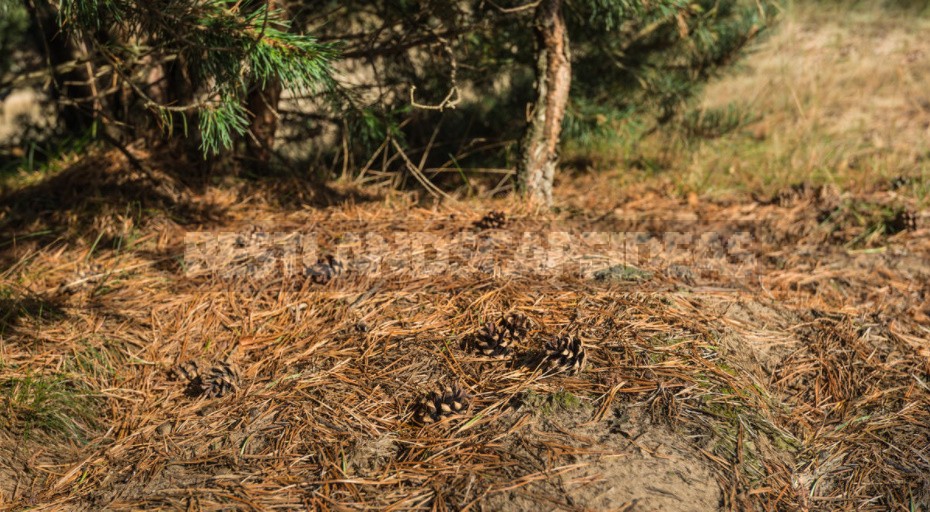 There is one obvious drawback — the needles acidify the soil. But it is easy to cope with this problem. For example, you have mulched the beds with a layer of needles 10 cm thick. Then, on 1 m² of the covered area, it is enough to add wood ash (0.5 liters) or chalk (200 g) to the soil. And one more aspect must be taken into account-all plants that you will mulch with needles will need spring fertilizing with nitrogen-containing fertilizers (urea, saltpeter, and so on).
But it is still better not to use needles under crops that prefer alkaline soil (under peonies, tulips and others). It is more reasonable to leave it for pine and spruce plantings, hydrangeas, rhododendrons and other plants that benefit from acidic soil. Lilies, roses, chrysanthemums, primroses feel good under a coniferous blanket. This mulch has a beneficial effect on raspberries, black and red currants, blueberries, blueberries and cranberries.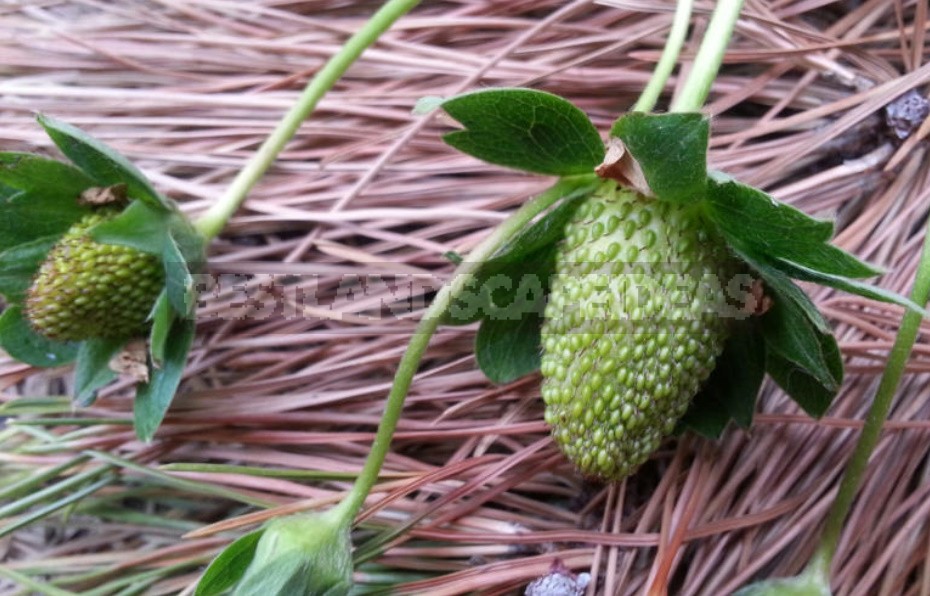 In practice, it was found out that strawberries react well to coniferous mulch. There were no fungal diseases and rot on the experimental bed, and slugs visited it much less often. Coniferous shelter of the soil will not harm carrots, garlic and onions, tomatoes. Once I had a lot of pine needles, and I mulched a bed of eggplants. I didn't notice any significant differences in comparison with grass mulch. A pleasant surprise was the undeniable fact: that year, the Colorado beetles did not touch the eggplants — although usually, once the flowers appear, they are right there. Did the pine needles help or did the potatoes turn out to be especially tasty that year, and the beetles preferred it? I don't know — I would like to check, but I have never had needles in such quantity again. Maybe someone has a similar experience? Share it! If the beetles really bypass the needles, this is the discovery of the century!
3. Compost
It is called coniferous, but in fact the needles in the total composition of the components should be no more than 25%.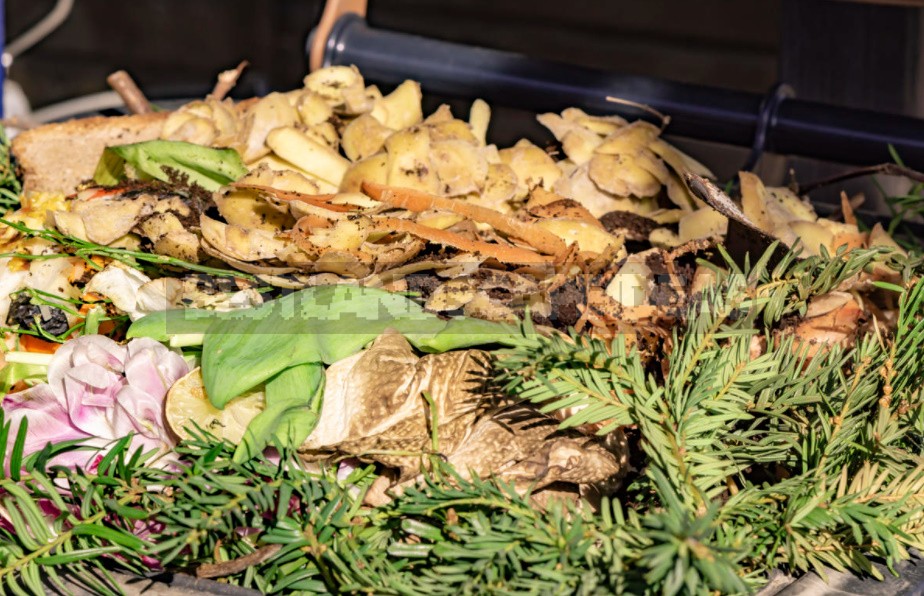 Needles decompose for a long time (from 3 to 5 years), therefore, in order to accelerate maturation and balance the composition of the compost, it is necessary to add other plant residues, garden soil, fresh cow manure or chicken manure, phosphorus fertilizers. Each layer of needles must be covered with dolomite flour, chalk, you can add ash. In order for the fertilizer to mature faster, it will need to be periodically stirred and spilled with a solution of microbiological fertilizers.
4. Universal remedy: stimulant, fertilizer, pesticide
The recipe of the sensational analogue: fill the jar to the top with fresh needles or chopped young shoots of spruce, pine, larch, it would be good to add a couple of leaves of Pteridium aquilinum. Fill the contents completely with vodka, seal the jar tightly. Insist for a month, periodically shaking the contents. The result is a broad-spectrum extract – a stimulant, a fungicide, an insecticide and a bactericide. Working solution for watering and spraying — 1 tablespoon per 10 liters of water. Judging by the number of positive reviews, the drug is really good. If you already have experience in its preparation and use, share your impression!
5. Liquid top dressing
The fertilizer prepared from needles is not toxic (there is no waiting period) — you can prepare and use it without protective equipment, and in case of an overdose, there are much less chances to harm the plant than with factory preparations. There are many recipes for cooking, but I will tell you about one that I have tested in practice, so I can safely recommend it.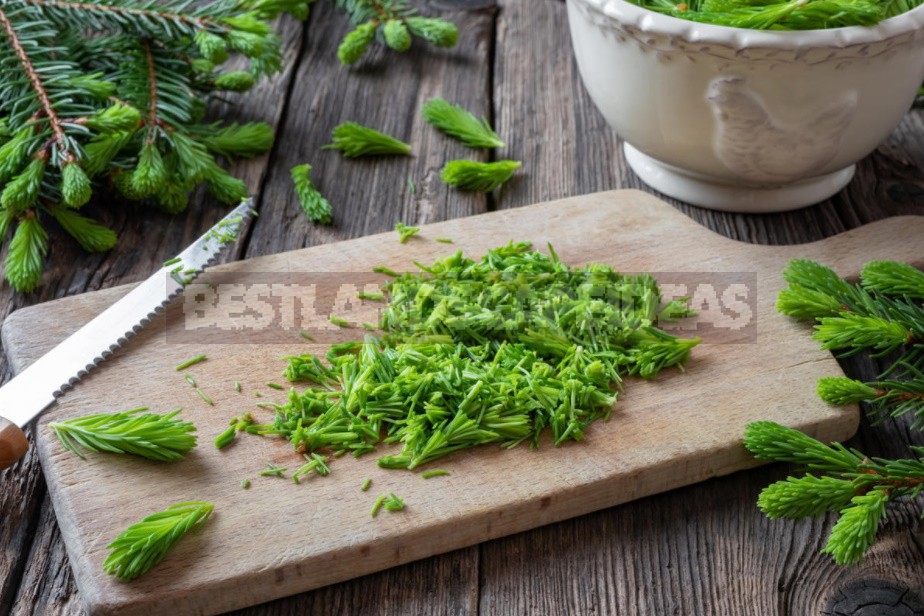 In an enameled pan, pour pine or spruce needles almost to the top, you can even cut thin shoots, pour water, put on fire. As soon as the water boils, reduce the heat to a minimum. Boil for 10 minutes, turn off the fire, leave the broth to infuse at room temperature for two days. Then strain, pour into a jar or bottle, close tightly. Store in a cool place. Before use, the concentrate should be diluted with water in a ratio of 1:10, add a tablespoon of slaked lime, stir well.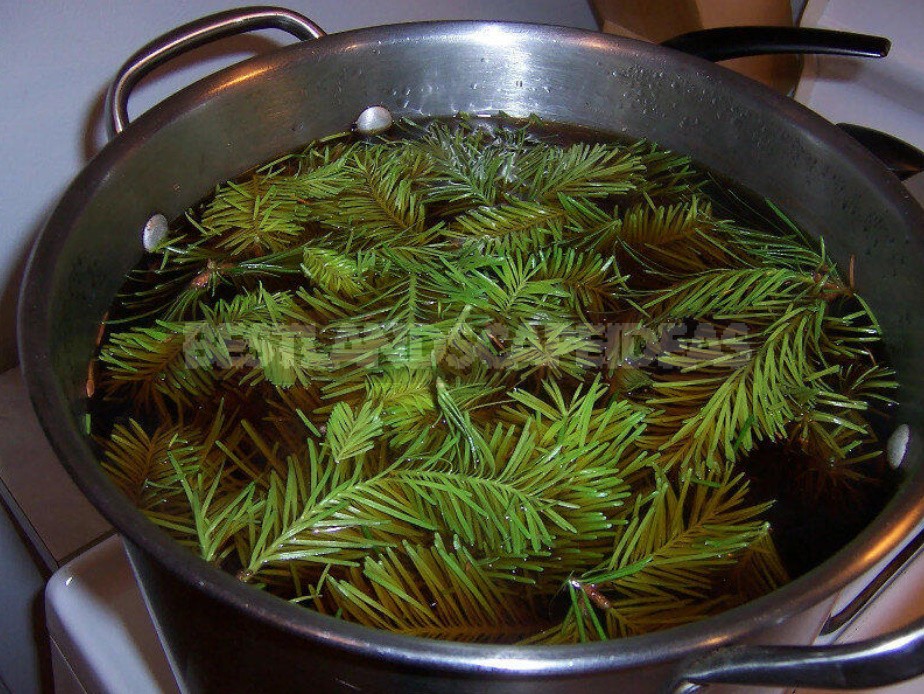 I used a decoction for watering seedlings of pepper, tomato, eggplant and cucumber planted in the open ground. I did not notice a clear breakthrough in development, but the feeding obviously did not cause any harm. Perhaps the result simply did not have time to manifest itself: there were a lot of seedlings, and I had little raw materials for fertilizer.
6. Pest control
If you dilute the concentrate with water in a ratio of 1:2 and add a little liquid soap (2 teaspoons per 10 liters), we will get a drug for the prevention of fungal diseases and powdery mildew on vegetable and flower crops, late blight (on potatoes, tomatoes). In the garden, it will help in the fight against fruit beetles, fireworms, aphids and other pests.
7. Additive to the soil
As a baking powder and soil acidifier for garden and indoor cyclamen, only fresh needles are used.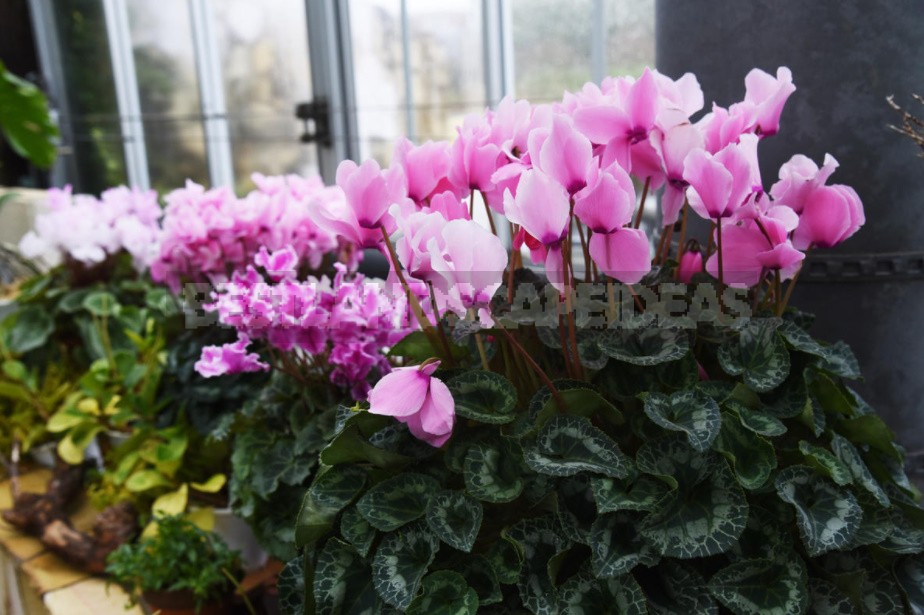 8. Warm beds
Along with other components, needles are poured into the bottom of the trench with a thick layer. Then warm beds are formed according to the standard principle.
9. To preserve the harvest
If pine needles are in abundance, it is used for the preservation of vegetables and fruits, here the bactericidal properties will be irreplaceable! Well-dried needles are poured into boxes with a layer of 2-3 cm, then a number of vegetables (fruits) are laid out — and again needles. This way potatoes, carrots, beets, parsnips, and apples spoil much less. If the cabbage is laid out on the shelves, cover them not with newspapers or cardboard, but with dry needles — there will be practically no rejection due to rot.
10. Vitamin feed additive
In winter, crushed pine and spruce needles (without branches) are added to poultry feed, small and large cattle.
11. Odor neutralizer
Smells are an integral part of the kitchen. Extraction or ventilation will get rid of most of them — but some are especially resistant. If there are unwanted aromas in your kitchen, the coniferous flavor neutralizes them.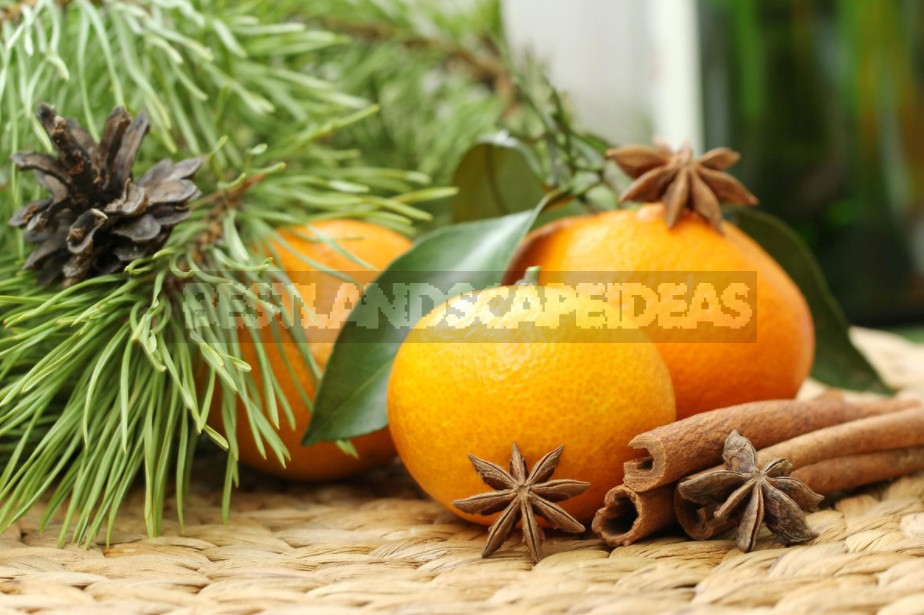 In a saucepan with water, throw a handful of pine or spruce needles, add a stick of cinnamon, the peel of any citrus fruits, a couple of stars of star anise and bring to a boil. Reduce the heat to low and simmer for 30 minutes. The kitchen will be filled with a wonderful aroma, and there will be no trace of an undesirable smell, it is checked!
Safety precautions
When picking up dry litter in the forest or collecting fresh branches at the cutting, be careful not to bring infected raw materials to the site. And there are a lot of diseases in conifers: schutte ordinary and brown, facidiosis, alternariosis, fusariosis and others.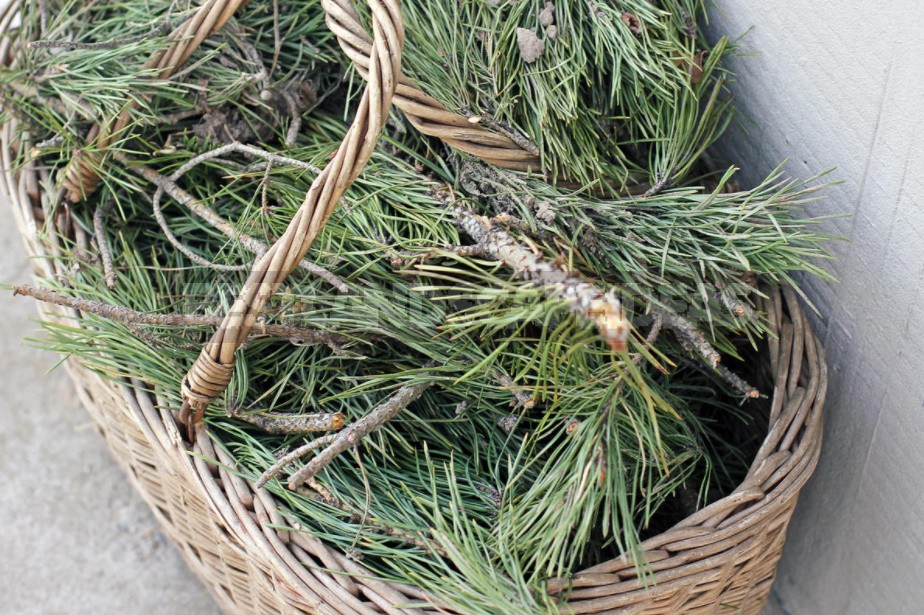 In order not to harm the dacha crops, you can soak the needles in a biofungicide solution — and only then send them to the beds.