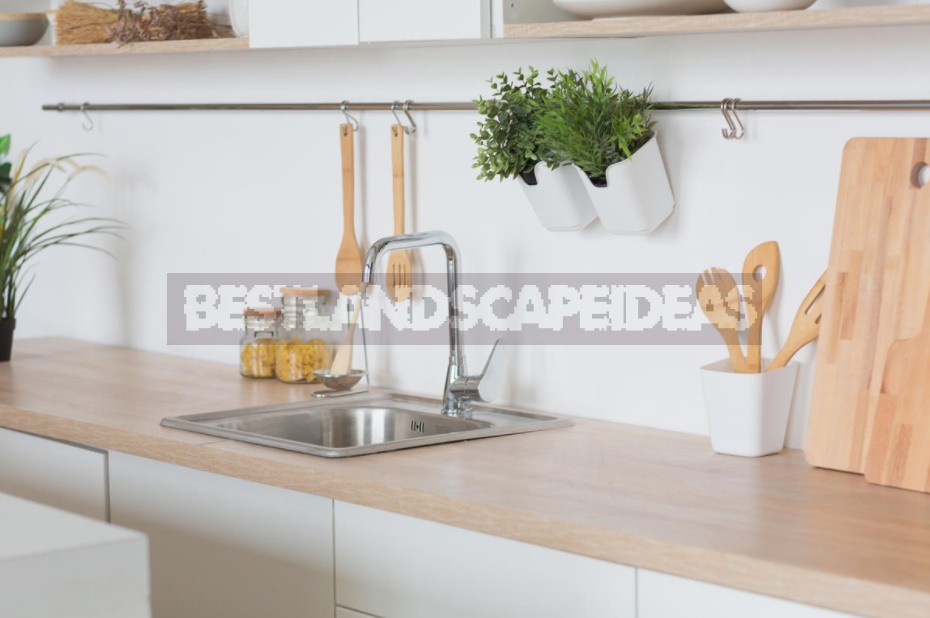 The method of making a kitchen countertop depends, first of all, on the materials that are used in this case. Let's try to understand what is easier to work with, and what is more difficult.
Chipboard
A countertop made of chipboard is the simplest and cheapest option. To work, you will need water-resistant chipboard sheets with a width of 60 cm and a thickness of 38-40 mm, as well as a bar with a size of 40×50 mm. Sheet plastic for cladding is also useful. Its color scheme is very widely represented on the market.
The first step is to dismantle the factory surface of tables and nightstands. Next, a frame of bars is installed. From the sheets of chipboard, a countertop of the desired size is cut out, and then it is pasted with plastic. At the final stage, the already finished plate is mounted on the prepared frame.
Thanks to the plastic finish, the countertop will look like a smooth and solid surface without seams, besides, such a product is not afraid of alkaline detergents and does not need special care. Among the disadvantages, it should be noted poor resistance to high temperature and mechanical damage: in places of scratches, the plastic will gradually peel off.
Concrete and stone
To make a concrete surface, you need to stock up on the following materials: M500 cement, sand, gravel, plasticizer, and a special pigment that will give the countertop a textural pattern. To assemble the frame, you will have to purchase the same bars, and for the base — boards.
The product is cast in a wooden formwork. After curing, the plate is sanded in several steps until its surface is absolutely smooth and smooth. A countertop made of liquid artificial stone is formed in a similar way.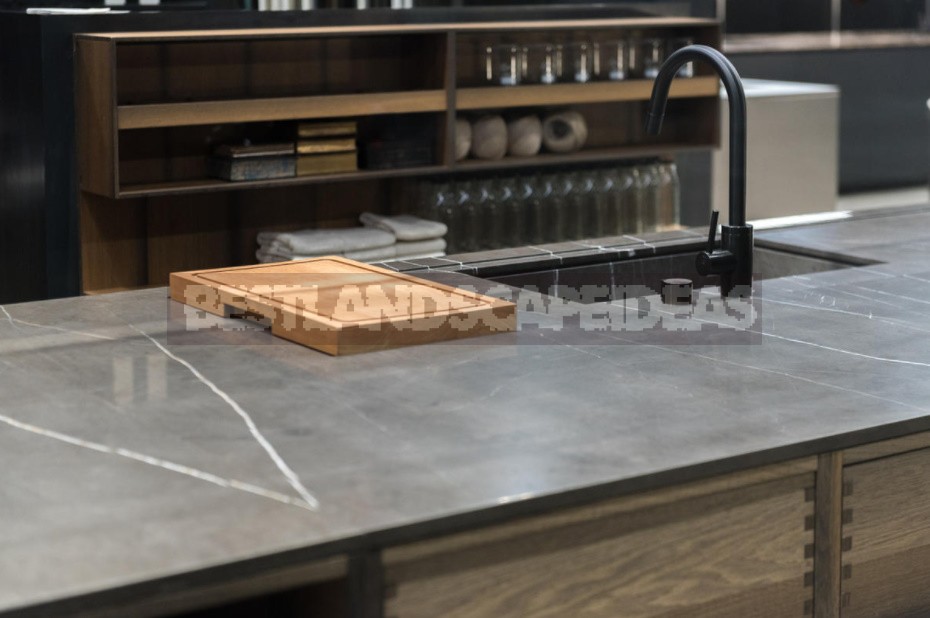 A stone (concrete) work table has excellent wear resistance: it is not afraid of hot dishes and mechanical influences. Its aesthetic properties also do not cause any complaints. The only problem is that only an experienced master can make such a countertop.
Tile
Ceramics can be laid both on a stone and on a wooden surface. Installation is carried out on a layer of pre – applied glue, starting from the wall and then-to the edge of the countertop. The seams are leveled with the help of special plastic crosses.
Tiles are installed on the surface of chipboard in order to improve the consumer properties of a wooden countertop, and on concrete-exclusively for beauty.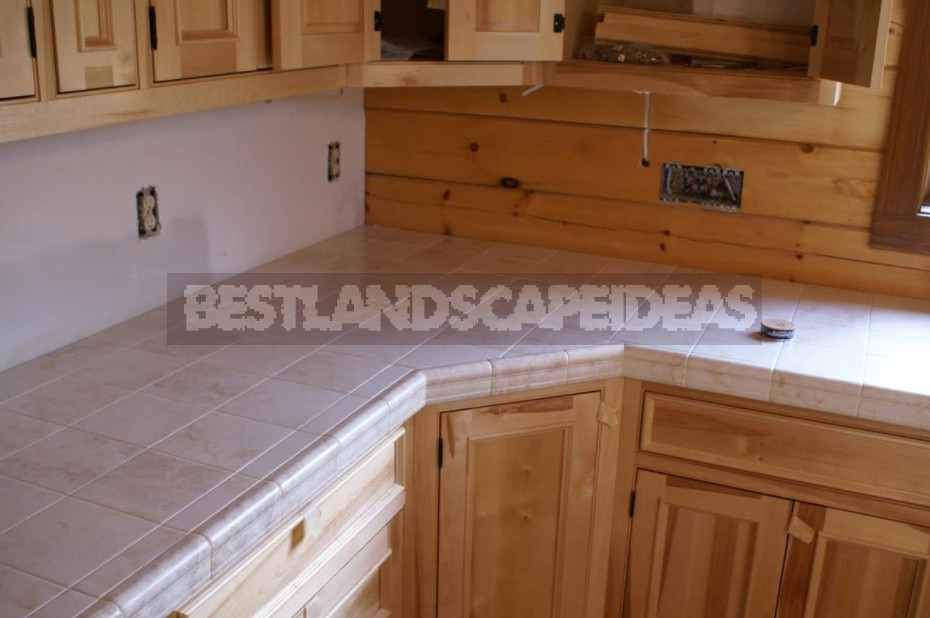 To lay a tile, it is desirable to have construction skills, but not necessarily. The main difficulty is not so much its laying, as the manufacture of the base. At the same time, high – quality tile is not a cheap material, which is due to its presentable appearance and durability, in which it is not inferior to stone or concrete.
Resume
The most difficult and expensive method involves the use of cement mortar with subsequent tiling. Manufacturing a countertop from chipboard-on the contrary, it will not require much effort and cost.