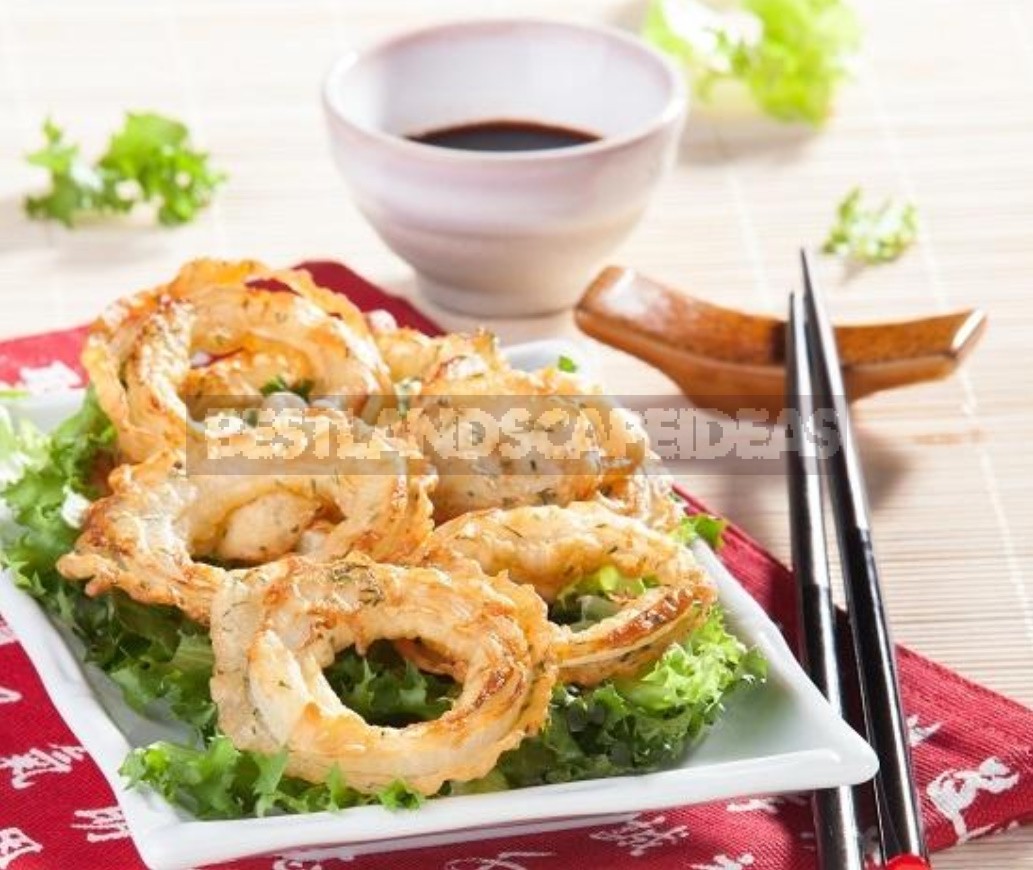 The original snack is prepared quickly and simply, and most importantly, many people like it. Onion rings fried in batter can be served with soy sauce or any other to taste.
Ever need:
For 4 servings
3 medium onions,
1 teaspoon lemon juice,
vegetable oil for deep-frying.
For batter:
100 g flour,
0.5 tbsp vegetable oil,
3 eggs,
salt to taste,
black and red pepper to taste,
3 tablespoons sour cream,
50 g of dill.
Preparation:
1. peel the Onion, cut into rings, sprinkle with lemon juice and leave for 2 minutes.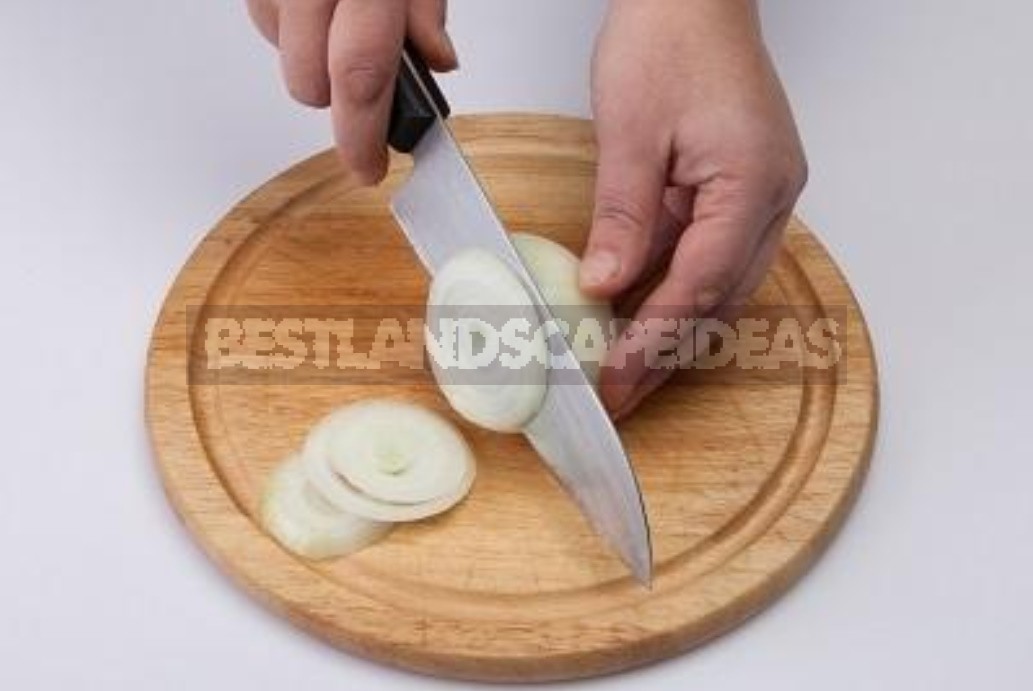 2. Make the batter. Combine flour, vegetable oil, sour cream, eggs and mix thoroughly with a whisk so that there are no lumps.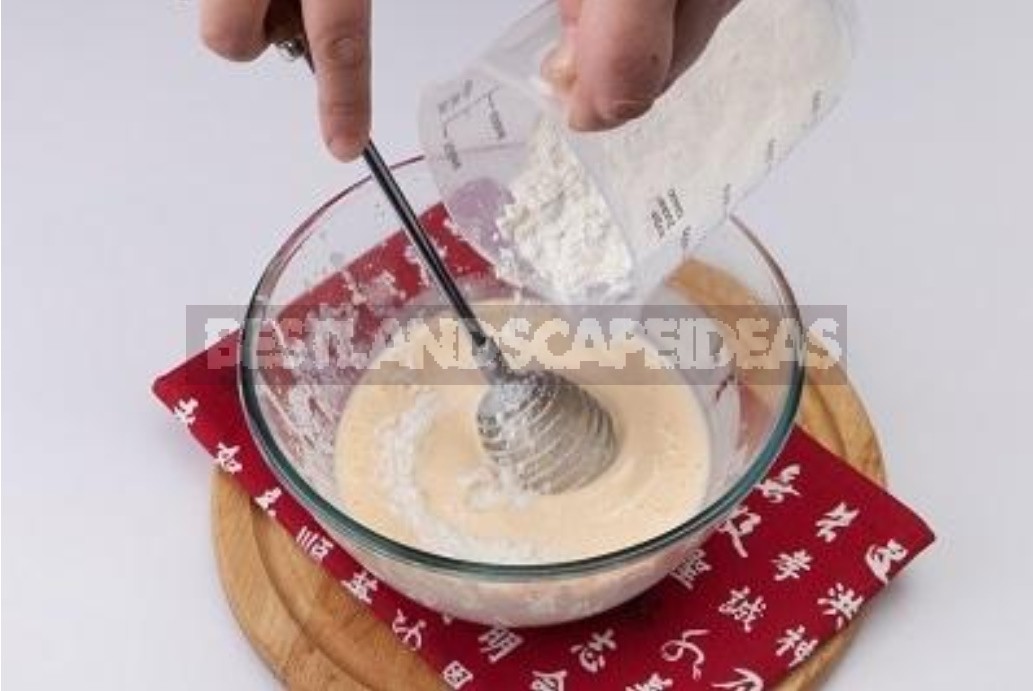 3. wash the Dill, dry it, chop it finely and add it to the batter. Mix again.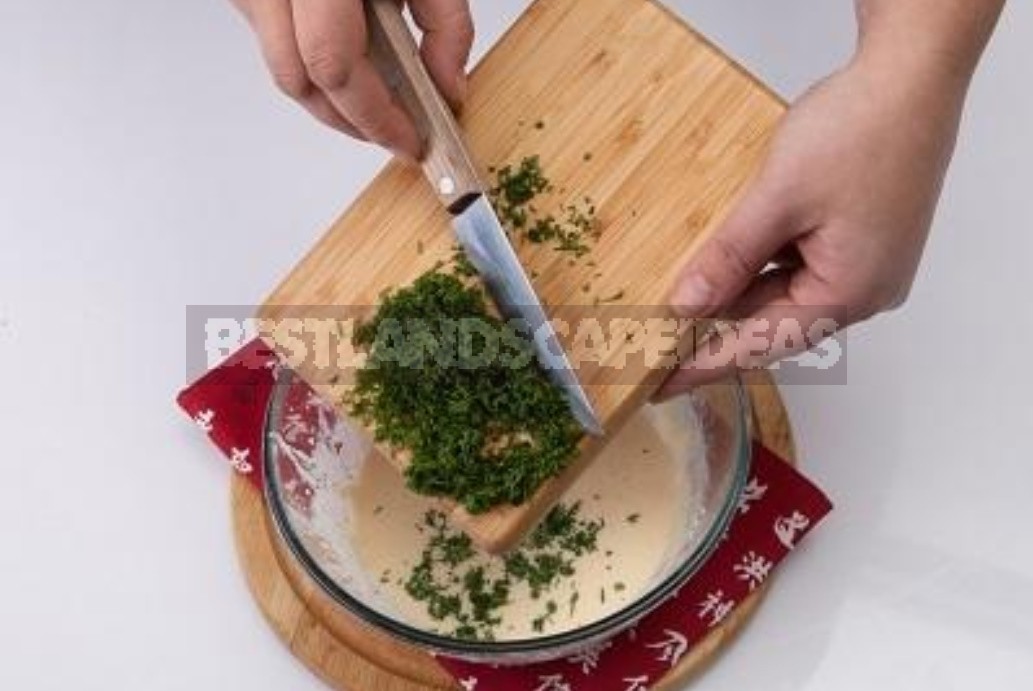 4. pour the Vegetable oil into the pan and heat it. Dip the onion rings in the batter, then deep-fry until Golden.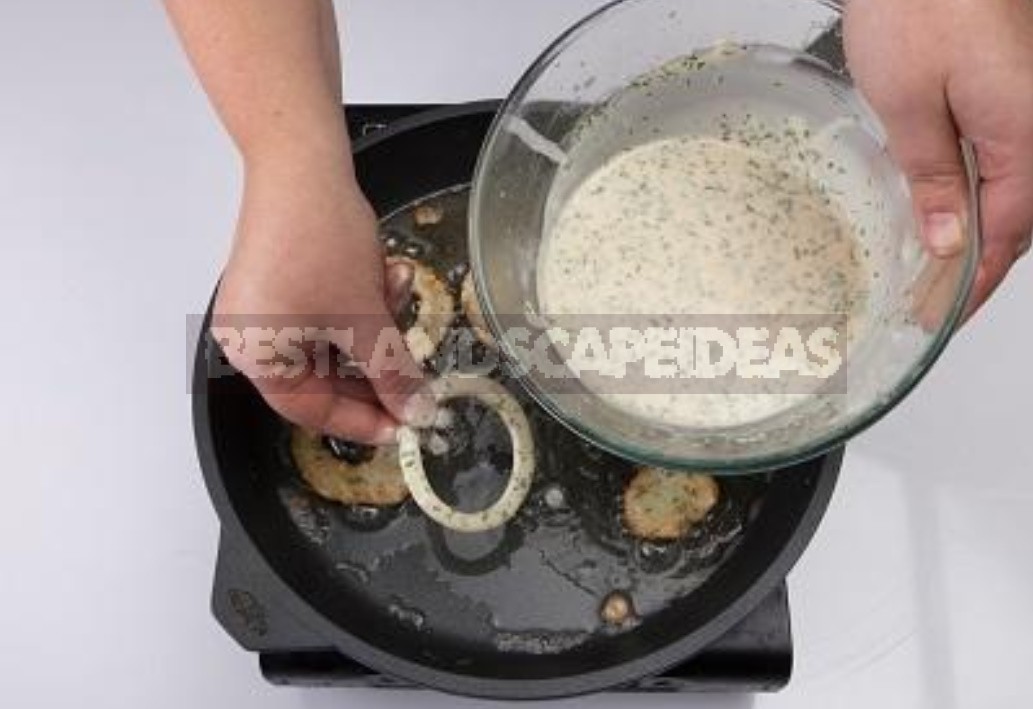 Place on a paper towel and let the oil drain. Serve on lettuce leaves.
Cooking time: 20 minutes.
In one serving of 350 kcal.
Protein-9 g, fat-12 g, carbohydrates-10 g.